Philosopher Graham Harman Announced as New Coordinator of SCI-Arc's Liberal Arts Program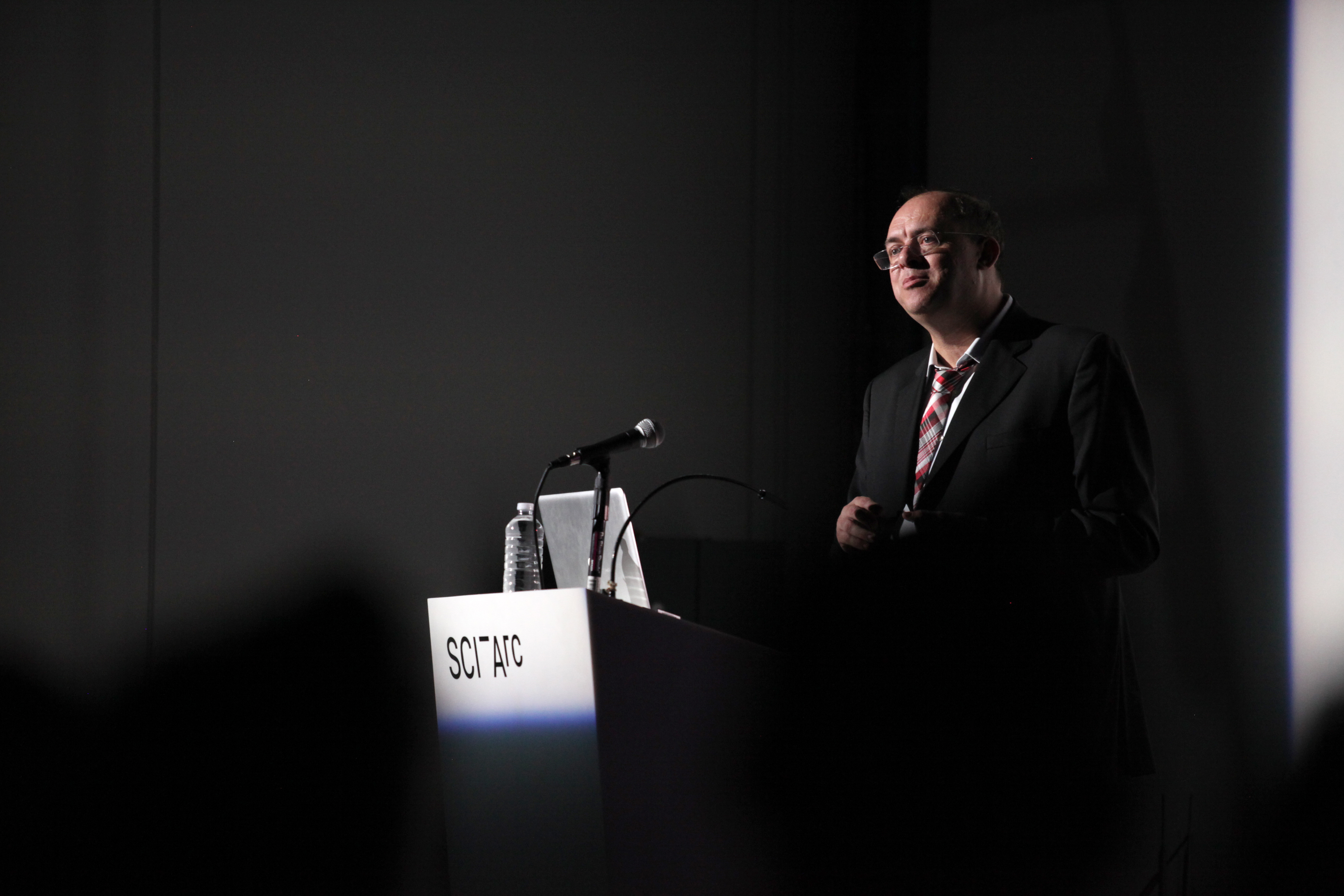 SCI-Arc is very pleased to announce that philosopher and Distinguished Faculty Graham Harman has been appointed the new Liberal Arts Coordinator for the B.Arch program, starting in the fall of 2019. "Having Graham Harman assume the role of Liberal Arts Coordinator is a great honor," says SCI-Arc Undergraduate Program Chair Tom Wiscombe. "He is not only one of the world's most influential philosophers, but he works and thinks through aesthetics—one of the moments of crossover between philosophy and architecture. His groundbreaking work on the specificity of objects, immaterialism, allure, and the posthuman condition resonates deeply with what we do as architects. I look forward to seeing how his leadership in our undergraduate program will change the way our students think about and engage reality."
Born in Iowa City in 1968, Harman attended St. John's College, in Annapolis, Maryland, where he received his BA in 1990, graduated with his MA in 1991 under Alphonso Lingis at Penn State University, and in 2002 received his PhD from DePaul University. From 2000-2016, Harman was Department of Philosophy faculty at the American University in Cairo, Egypt.
Harman has served as Distinguished Professor of Philosophy at SCI-Arc since 2016, and is widely considered to be a central figure in the contemporary Speculative Realism movement in philosophy and for his development of the philosophical concept known as Object-Oriented Ontology.

As of 2019, Graham has written and published 18 books including The Quadruple Object, Guerrilla Metaphysics: Phenomenology and the Carpentry of Things, Weird Realism: Lovecraft and Philosophy, Tool-Being: Heidegger and the Metaphysics of Objects, and most recently Art and Objects (Polity, September 2019), as well as numerous essays, articles, and critiques within the fields of philosophy, literature, science, art, and architecture. He was also editor of the Speculative Realism book series by Edinburgh University Press. Harman was the recipient of the 2009 AUC Excellence in Research Award, was ranked in 2015 as one of ArtReview's 100 most influential figures in the art world, and in 2018, was recognized among the world's 50 most influential philosophers.
Of Harman's appointment as Liberal Arts Coordinator, SCI-Arc Director Hernán Díaz Alonso says, "Graham Harman is a philosopher that is innovative and provocative, both very up SCI-Arc's alley as an institution of higher learning which champions the deepening and expansion of the field. Philosophy is critical to any discipline in the humanities, and Harman is the perfect representation of SCI-Arc's commitment to those values within architecture and academia."
"The role of the architect is changing in the twenty-first century," adds Wiscombe. "What matters now for success is communication and critical thinking above all. At SCI-Arc, we are using advancements in the humanities to disrupt the way we think about architecture and the world."