Reflecting on an Exciting Year at SCI-Arc as Annual DesignIntelligence Survey Nears
Over nearly five decades, SCI-Arc has remained unequalled in its reputation for risk and excellence. One of the nation's few independent, nonprofit architecture schools, SCI-Arc is dedicated to educating the next generation of architects who will imagine and shape the future. The school's mission is to redefine the edges of architecture by training its students to engage, speculate, and innovate the world around them—the implications of which are far-reaching and growing in importance not only for SCI-Arc students and alumni, but the global architecture community at large.
Each year DesignIntelligence releases a survey polling architecture students, alumni, and field professionals. SCI-Arc has ranked among the top 20 in multiple categories for the past ten years—most notably named ninth best graduate and undergraduate programs in the country for 2019. Having steadily climbed the rankings for the past four years, SCI-Arc's graduate school entered the top 10 from its 13th-place ranking in 2018. The deadline for this year's DesignIntelligence survey is Friday, May 31 (see below for links).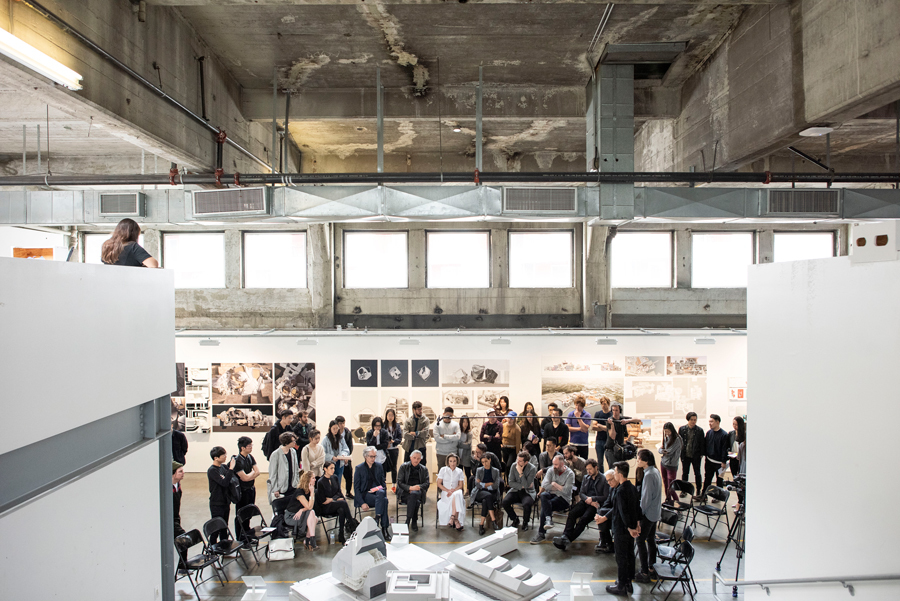 DesignIntelligence is an independent company that has carried out the survey for the past 20 years, asking hiring managers of architecture and design firms where the greatest number of their newest employees within the last five years attended school, as well as what schools they most admire for a combination of faculty, programs, culture, and student preparation for the profession.
"Of particular note are the broad appeal of Cornell, SCI-Arc, and Virginia Tech," according to an editorial by DesignIntelligence president and CEO David Gilmore, noting SCI-Arc's well-roundedness. The school ranked Top 10 across all four of the survey's focus areas, including design theory, construction methods, materials, and sustainability, in both the graduate and undergraduate categories. Notably, it was ranked No. 2 in research and No. 5 in sustainability, and No. 3 in design theory among undergraduate programs.

"The constant presence of SCI-Arc in the rankings of DesignIntelligence is an indication of the extraordinary work being done by our students, faculty, and alumni," says SCI-Arc Director Hernán Díaz Alonso. "It also is a reflection of the status SCI-Arc occupies within the architecture education community."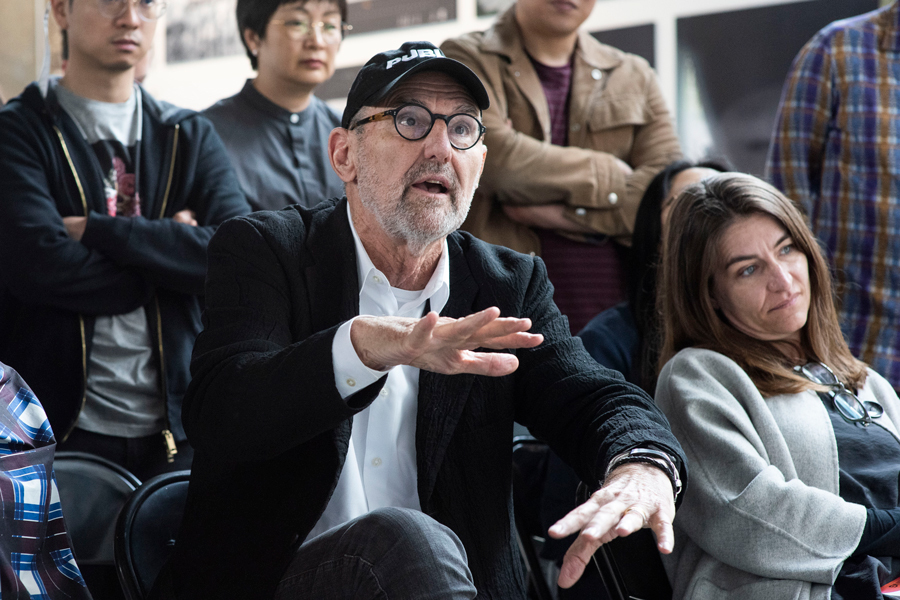 Over the past year, SCI-Arc has celebrated myriad forms of growth, achievement, and community engagement as one of the leading architecture schools in the country. SCI-Arc was proud to announce the return of one of its founders Thom Mayne, who will serve as coordinator for the EDGE Design of Cities postgraduate program beginning in the fall of 2019, and is equally thrilled for current distinguished faculty Graham Harman to step into the role of Liberal Arts Coordinator, also starting this fall. Externally, the strength and robust performance exhibited by SCI-Arc students, faculty, and alumni garnered some of the most prestigious awards in the field of architecture.
2018 saw SCI-Arc recognized for its excellence as a nonprofit institution contributing to the academic landscape of architecture. For example, SCI-Arc's Fiction and Entertainment Master of Science degree within its EDGE postgraduate program received a grant from the Alfred P. Sloan Foundation which awards $200,000 to an entity that promotes exemplary collaborations between scientists and storytellers. A design studio in which students develop the skills and knowledge to create projects in a range of forms, Fiction and Entertainment students are provided an excellent foundation for success in many realms of entertainment and new media.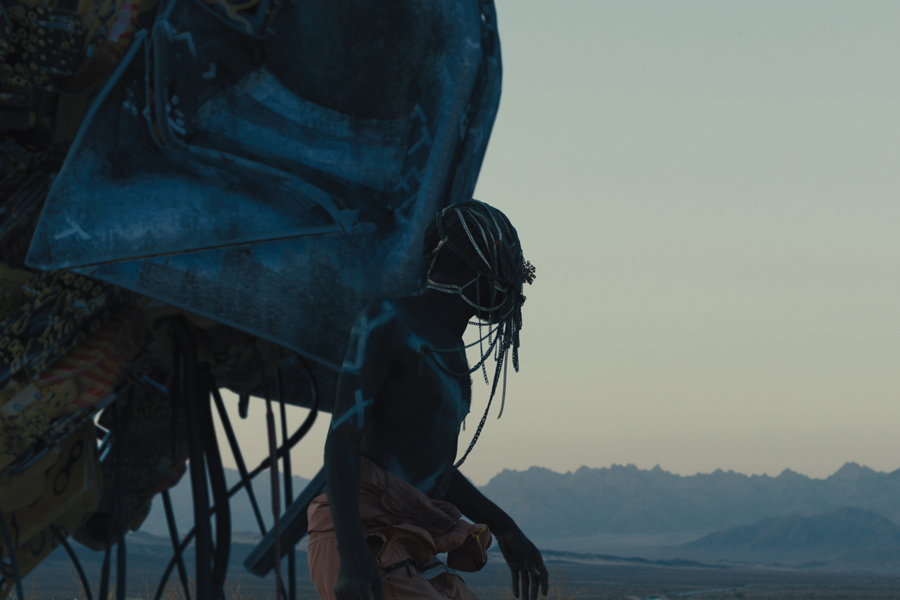 SCI-Arc also recently received a significant grant from the National Endowment of the Arts towards an archive assessment of the work in its collection, which documents revolutionary exploration, development, and innovation across SCI-Arc's nearly 50-year history that continue to permeate architectural education around the world. The archiving of SCI-Arc's collection will also preserve a history of graphic design and architecture over several decades, and access to this rich resource will benefit scholars, historians, students, and professionals in the design and architecture community indefinitely.
In its mission to engage the cultural landscape and greater community of Los Angeles, SCI-Arc hosted a Homelessness Charrette featuring a series of talks and panels from key figures in the ongoing fight against homelessness, in collaboration with the Goethe Institut and the city of Los Angeles. Students and guests were exposed to several talks and panels with key thinkers and leaders in Los Angeles throughout the charrette in order to dive deeper into the ancillary issues surrounding homelessness. With the goal of framing and contextualizing the complex reality of the issue in order to logistically and intellectually equip the students for the flurry of continuous design and thinking activity that lay ahead, SCI-Arc took further steps to marry the abstract thinking to contemporary architectural discourse to address concrete issues affecting contemporary life.
"Though we are not moved or inspired by rankings, they are a useful tool for measuring the success of the school from the perspective of the world beyond our walls, as well as an amazing piece of information for future applicants and their families," adds Díaz Alonso. "We are, however, continually driven to keep those in the SCI-Arc community of past, present, and future proud of what we can and do accomplish here."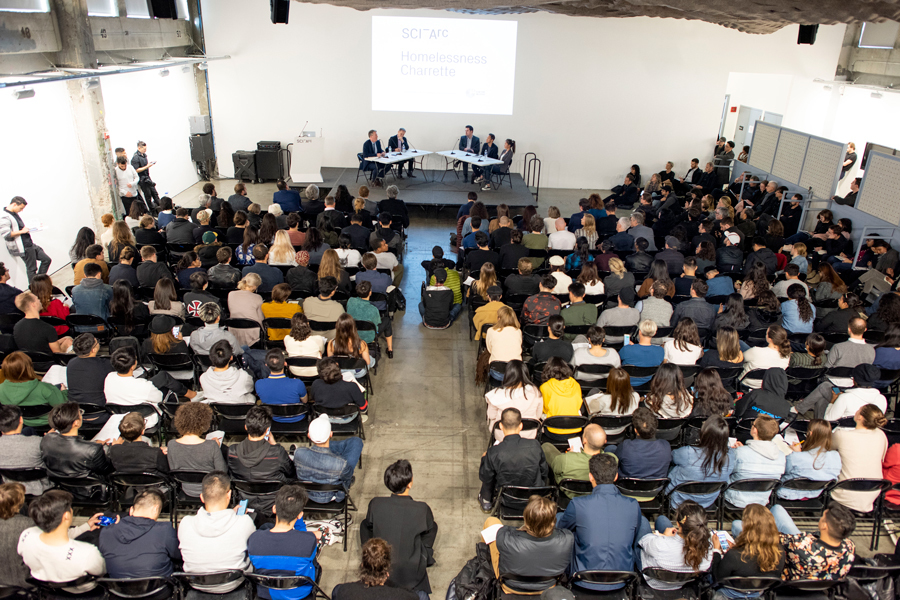 Your participation in this brief survey confirms SCI-Arc's status as one of the best independent architecture schools in the nation, producing graduates who are ready to create, explore, and test the limits of architecture.
Please complete the survey for Architecture Professionals or Architecture Students or Recent Graduates by Friday, May 31.
Thank you in advance for taking the time to voice your opinion and for your continued support of SCI-Arc.