SCI-Arc Awarded Prestigious Chambord Inachevé Prize
On Thursday, March 21st, students in Elena Manferdini's vertical studio at SCI-Arc were selected as one of four student-helmed projects out of 18 submissions to be awarded the prestigious Chambord Inachevé Prize. As it celebrates its 500th anniversary, the National Estate of Chambord is staging an exhibition entitled Chambord, 1519-2019: l'utopie à l'œuvre, centered on concepts such as the history and projected future of Chambord, political, social, and environmental utopia, and ideal architectures.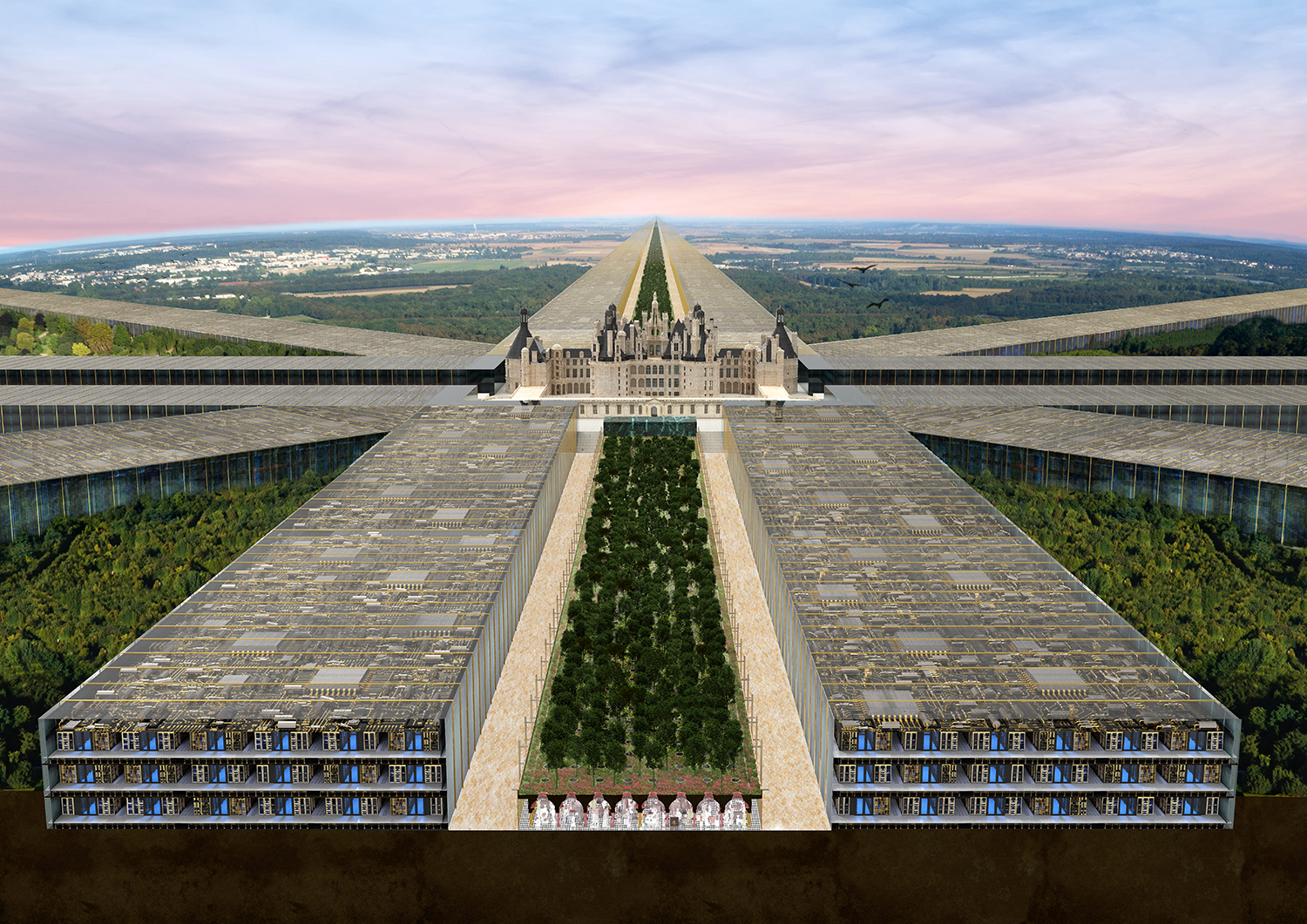 Manferdini's vertical studio students were asked to re-envision the existing Chambord Castle with the understanding that utopias are no longer driven by unitarian rule, geometrical proportions, or capital and bureaucracy, but by an invisible force of social participation. Each student constructed highly detailed utopian scenes of a future Chambord Castle and its gardens, as hybrids between traditional architectural drawing, photography, illustration, and video. Ideas about architectural utopias and their visual simulation were central to the exhibition, inviting the students to question the future of architecture and its representation at large. The team was also awarded a 15,000 Euro grant once the project was selected to travel to Chambord and visit the site in October 2018.

Organized in conjunction with the Bibliothèque Nationale de France, the exhibition has been placed under the joint curatorship of the architect Dominique Perrault and the philosopher Roland Schaer. A jury comprised of prominent cultural contributors in the fields of art, architecture, and design, and presided over by Dominique Perrault, met at his Paris office to determine the winning student projects, which were presented in the exhibition.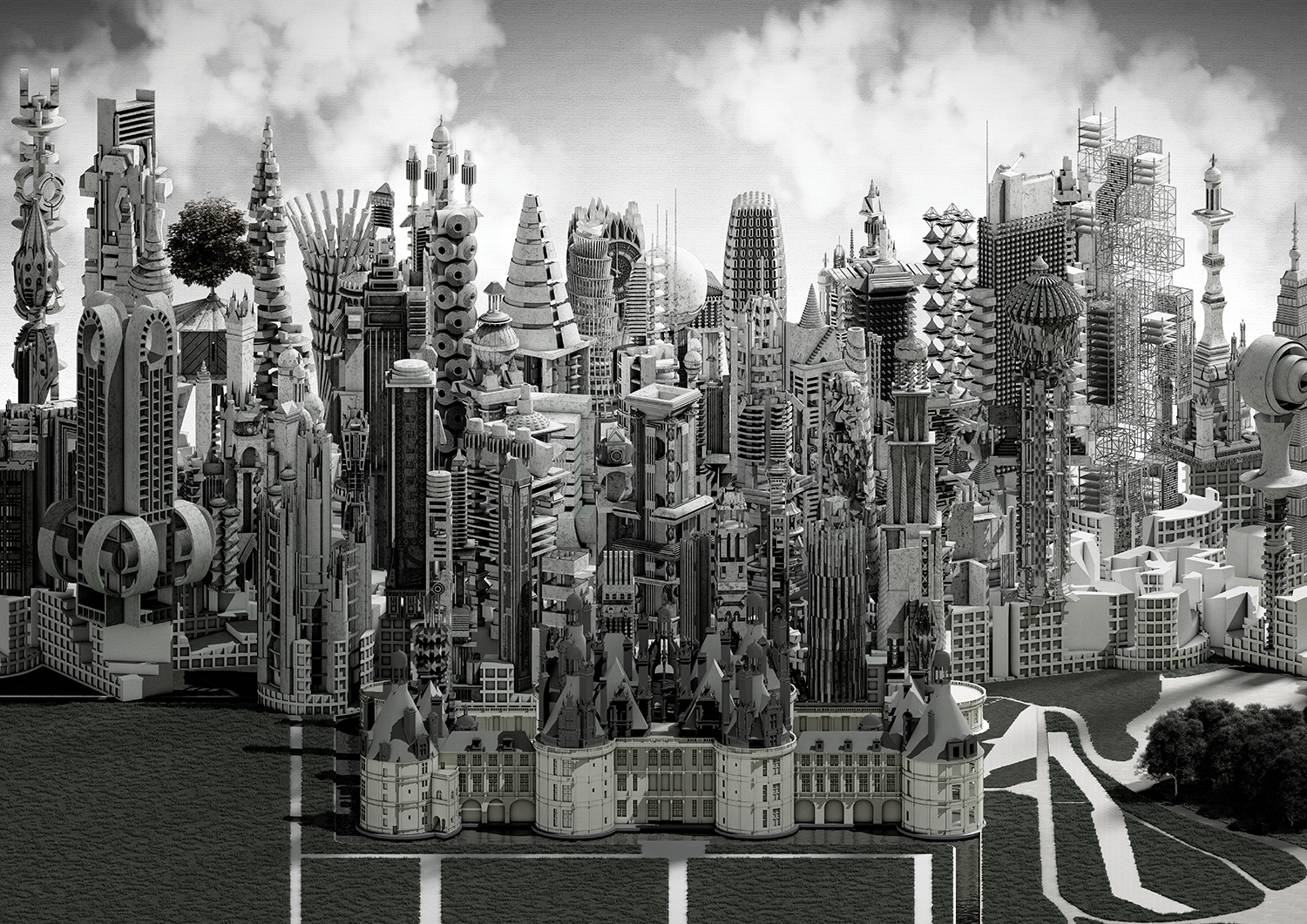 Announced in 2018, the "Unfinished Chambord" call for projects resulted last March in the selection of submissions from universities across 14 countries and 5 continents. Taking the existing château architecture as a starting point, clusters of projects aimed at relaunching the architectural utopia of Chambord included photographs, drawings, 3D graphics, computer-generated images and, in some cases, on and offsite visits.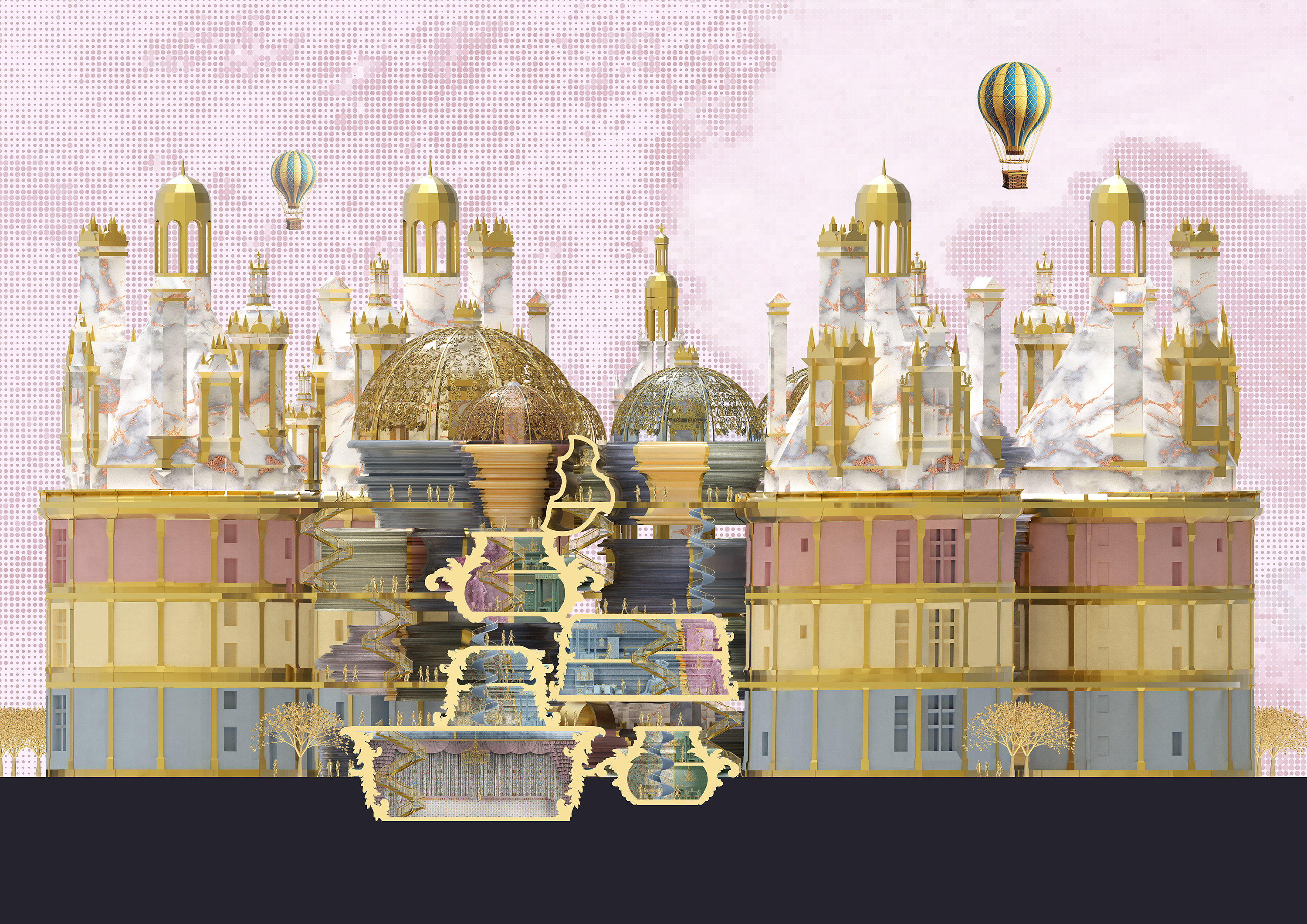 The four winning projects are as follows:
La Escuela de Arquitectura de la Universidad Anáhuac de México (Mexico) for the project Evanescent thresholds of the Inachevé (Les seuils évanescents de l'Inachevé)
L'École Nationale Supérieure d'Architecture de Nancy (France) for the project #TwinC
SCI-Arc - Los Angeles (USA) for their projects presented under the name Unfinished (Inachevé)
Rice School of Architecture - Houston (USA) for the project After the flood (Après le déluge)