SCI-Arc EDGE's Design Theory and Pedagogy Program Culminates Year with End of Semester Reviews
Currently architecture is in the process of being actively redefined by shifting political, social, cultural, technological, and ecological paradigms. SCI-Arc's EDGE M.S. in Design Theory and Pedagogy program speculates on how architects will practice in the future, while also preparing young architects for what those practices are going to be. The program interrogates current pedagogical models and focuses on what needs to be rethought, advanced, or challenged. The Design Theory and Pedagogy program and its three-semester curriculum are geared towards preparing students to become the next generation of teachers and public intellectuals.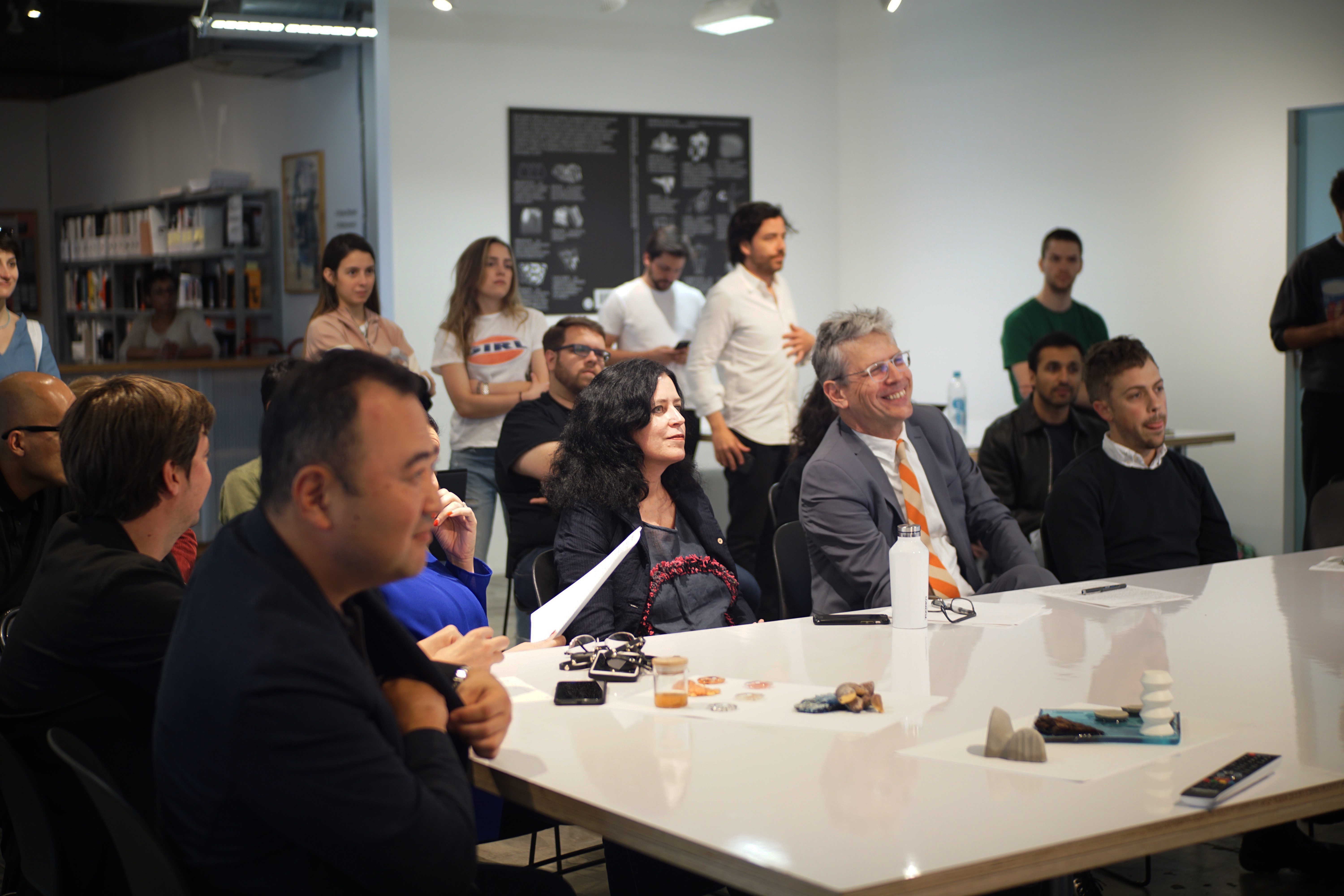 According to program coordinator Marcelyn Gow, "The relationship between professional and academic forms of architectural practice is undergoing reconfiguration in response to current forms of knowledge-based practice. Yet despite the importance of this new role, academia has yet to produce a program to train talented young architects to occupy it," she says. "Utilizing SCI-Arc itself as a hands-on teaching laboratory, the long-term project of the program is to formulate innovative design pedagogies and new tools for the production of design theory."
Over the past two semesters, students in SCI-Arc's Design Theory and Pedagogy program have been studying the history of architectural pedagogy and refining their teaching experiences by developing models for core design curricula as well as proposals for advanced design studio briefs. The students observed SCI-Arc's core curriculum in the Fall and vertical studios in the Spring, while they developed their own advanced studio syllabi. The program culminates in the summer semester when students implement their pedagogical positions following the studio briefs that they developed in the Spring.
On Friday April 12, the current Design Theory and Pedagogy students (Juan Rincon, Leah Wulfman, Lena Pozdnyakova, Viviano Villarreal-Buerón, and Subin Jameel) presented their advanced studio syllabi to faculty, guest critics, and students, who discussed the proposed pedagogical positions.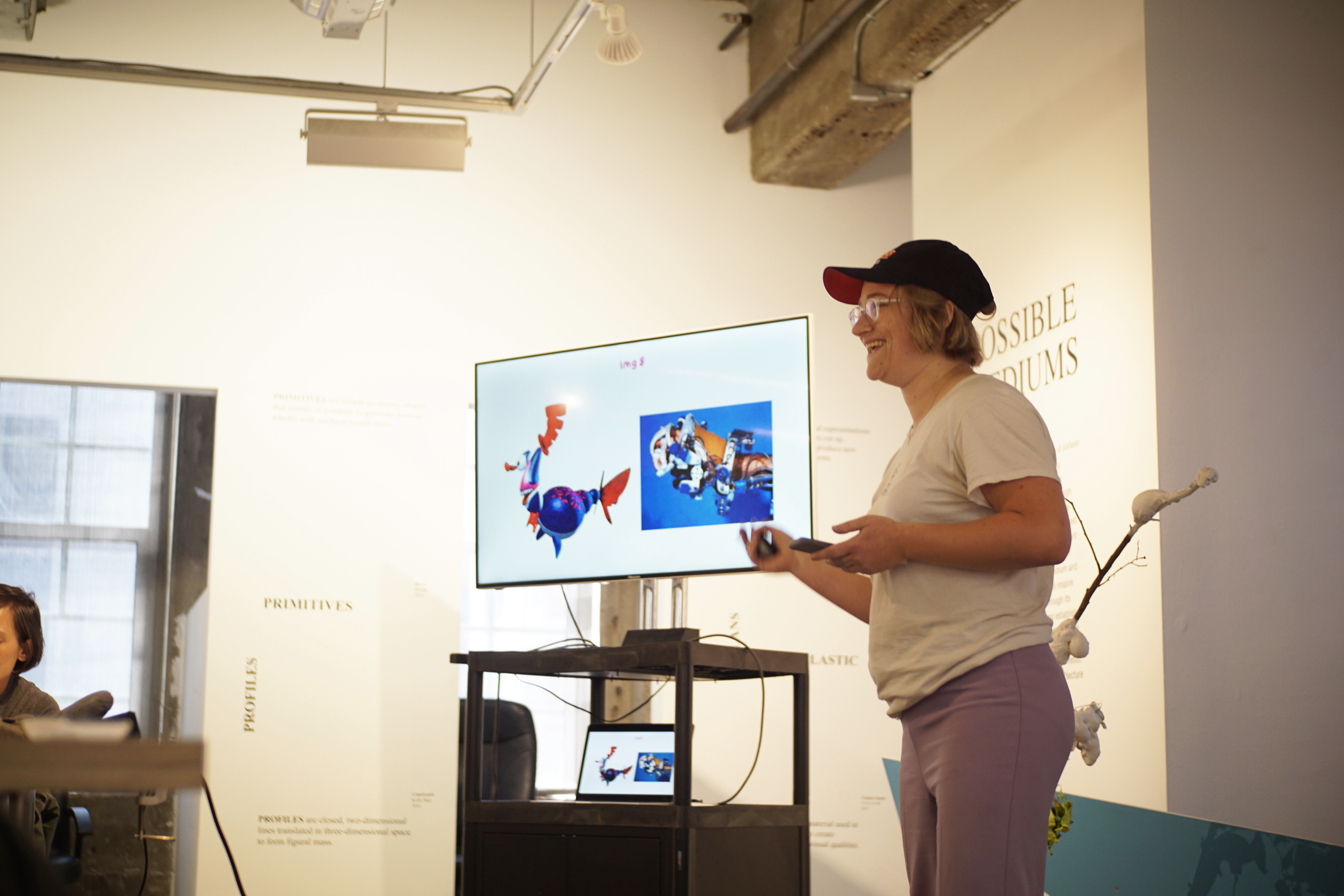 Leah Wulfman's project, puppet.vfx, considers what a digital puppet could be in architecture, involving questions of identity; human and non-human subjectivities contending with an architectural setting – using a form of digital puppetry as a vehicle to deal with some of those issues.
Many of the studio proposals integrate extra-disciplinary tools and techniques. Leah's project for example, proposes that the students will develop a narrative, interactive stage performance incorporating props, sets, and augmented reality puppetry at a marionette theater in Los Angeles. The project transforms the conventional role of the architectural model by contemplating how an architectural prop or puppet can be used discursively to create knowledge.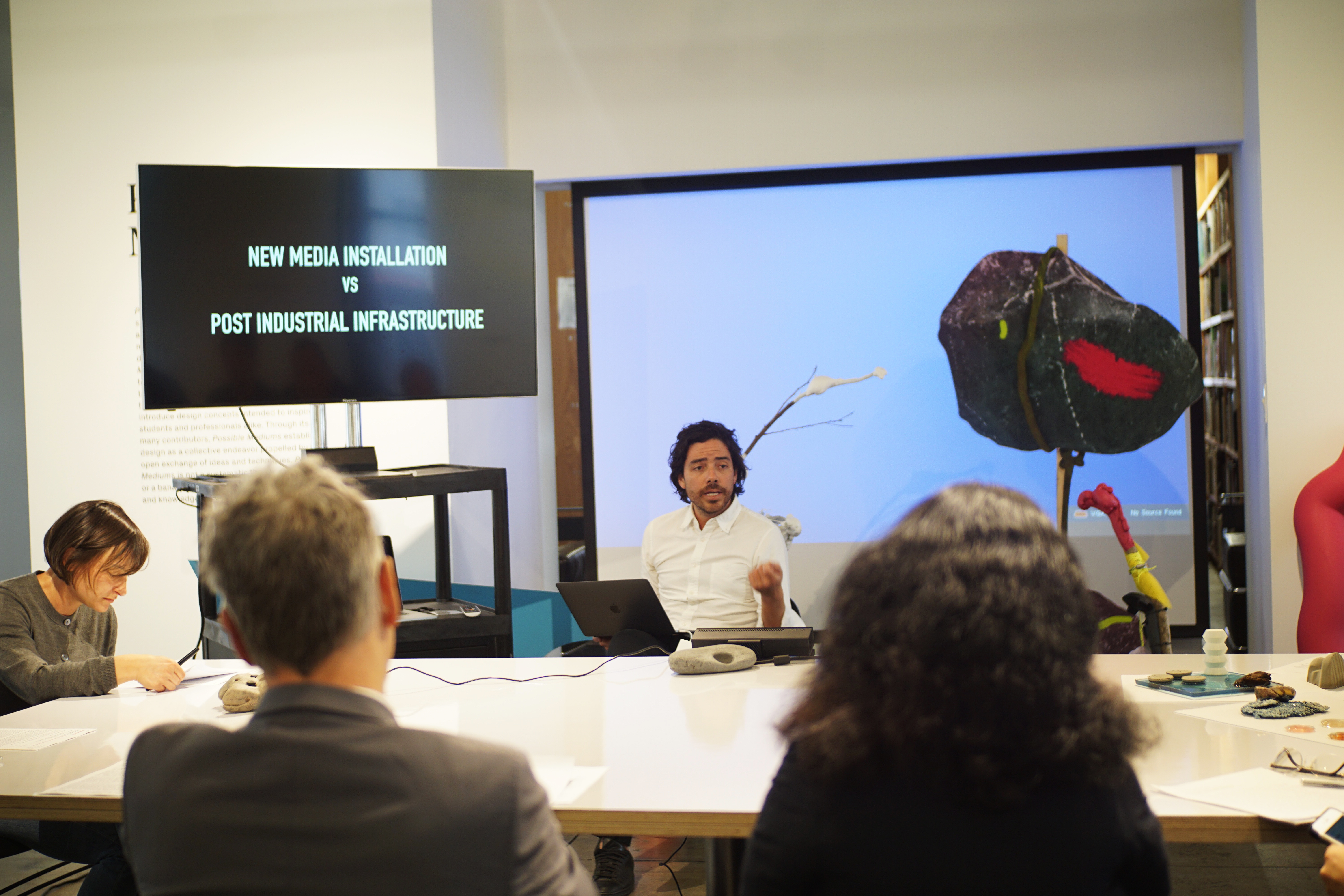 Subin Jameel presents a pedagogical brief centered on the notion of authorship, and how we contextualize architects, their histories, and their biographies within what he calls "the post-human zeitgeist." Viewed through the lens of critics, theorists, and pedagogues within the pervasive architectural canon, the aim of this studio is to question whether an architect is the true "author," or if their work is ultimately formulated by those who consume it.
Another student, Viviano Villarreal-Buerón, builds on his professional practice background, having worked for OMA in Beijing, and currently maintaining his own practice in Monterrey, Mexico. His studio presents a simulation for students to experience and respond to events and challenges one would encounter in an actual architecture practice. In the studio, students are asked to form small teams, propose a name and identity for their office, compile a portfolio, and respond to fictional scenarios as if they were real.
ESADI School of Design and Architecture in Monterrey has invited Villareal-Buerón to implement his advanced studio project, "Pro Simulation Summer Studio" as part of a five week visiting professorship this summer.