SCI-Arc Engages Visiting High School Students with Inspiring Pop-Arc Workshop
This past week, SCI-Arc hosted one of its Pop-Arc workshops, which invited approximately 35 students each from two Los Angeles-area high schools—California High School in Whittier Unified School District and Humanatas Academy of Art and Technology in Los Angeles Unified School District—to SCI-Arc's Arts District campus to provide an engaging introduction to architectural thinking and design methods. Under SCI-Arc's Youth Academic Outreach initiative, Pop-Arc is a one- to two-day workshop designed to investigate the relationship between creative thinking and making, Pop-Arc workshops offer the opportunity to explore new possibilities for three-dimensionality, think critically about formal decisions, and build a vocabulary around form and space that challenges typical notions of architecture.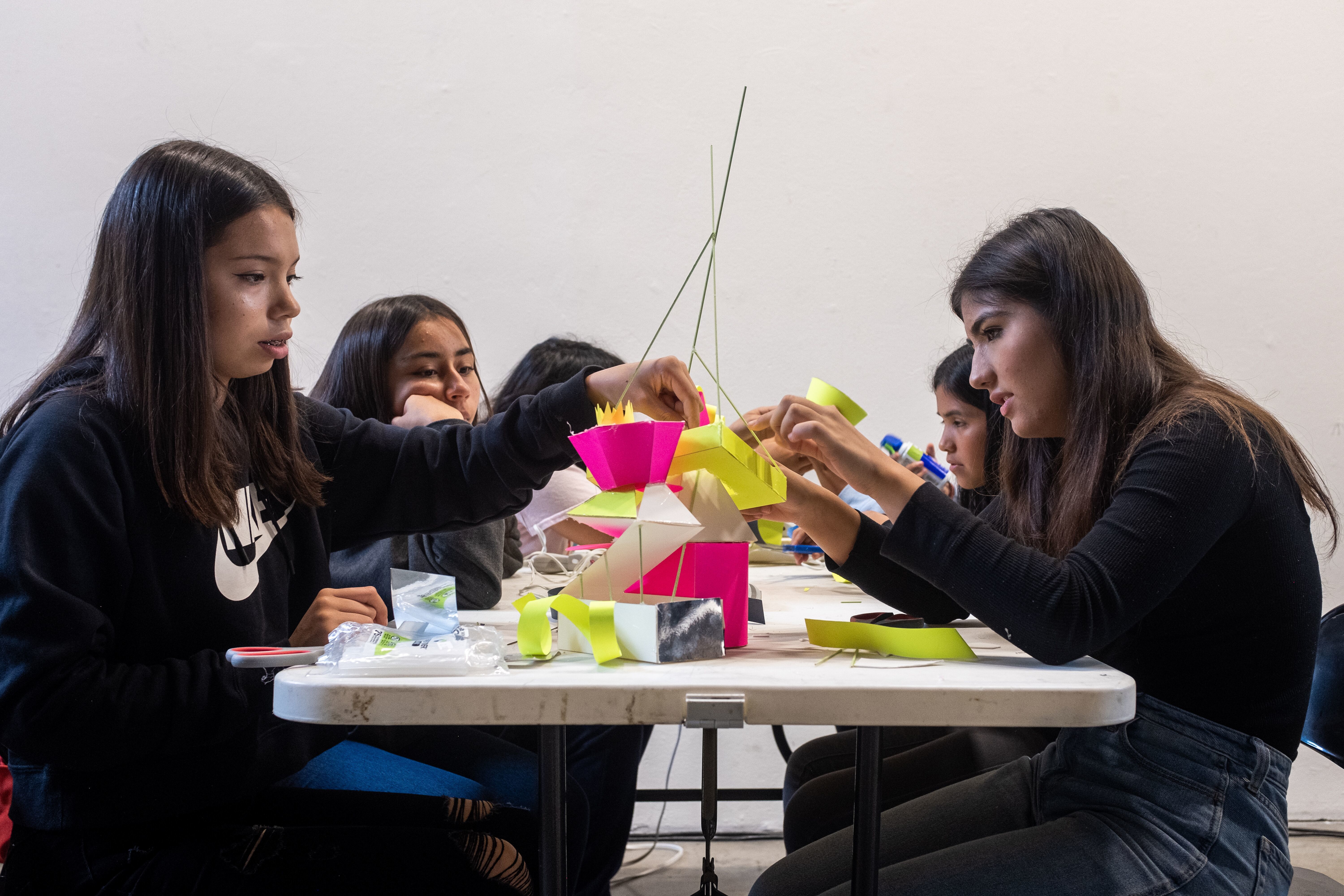 Facilitated by SCI-Arc design faculty Betty Kassis, Pop-Arc participants were led in hands-on model making activities, and explored SCI-Arc's renowned robotic lab facility, Robot House. Serving as teaching assistants during the program, current SCI-Arc B.Arch and M.Arch students also engaged with participating Pop-Arc students as peers, sharing their own individual experiences with becoming architecture students.
"As a student at SCI-Arc being given the opportunity to educate the younger community in Los Angeles has been extremely fulfilling," says fourth-year B.Arch student Bianca Hernandez of her experience as a TA for Pop-Arc. "Not only do I get the chance to help shed light on the world of architecture and design, but I too learn something new through each phase of a workshop. Pop-Arc is fast paced, fun, and always a pleasure to be a part of!"
During this iteration of Pop-Arc, students worked individually to fold two-dimensional patterns into three-dimensional volumes then in collaboration with another peer, combined both of their iterations to construct a larger abstract composition. In the Robot House, coordinator Curime Batliner talked to participants about robotics and design, as well as how students and faculty utlilize the space as a platform for experimentation and exploration. Students went on to use the lab to document their models while playing with texture, scale, and context through digital projection techniques.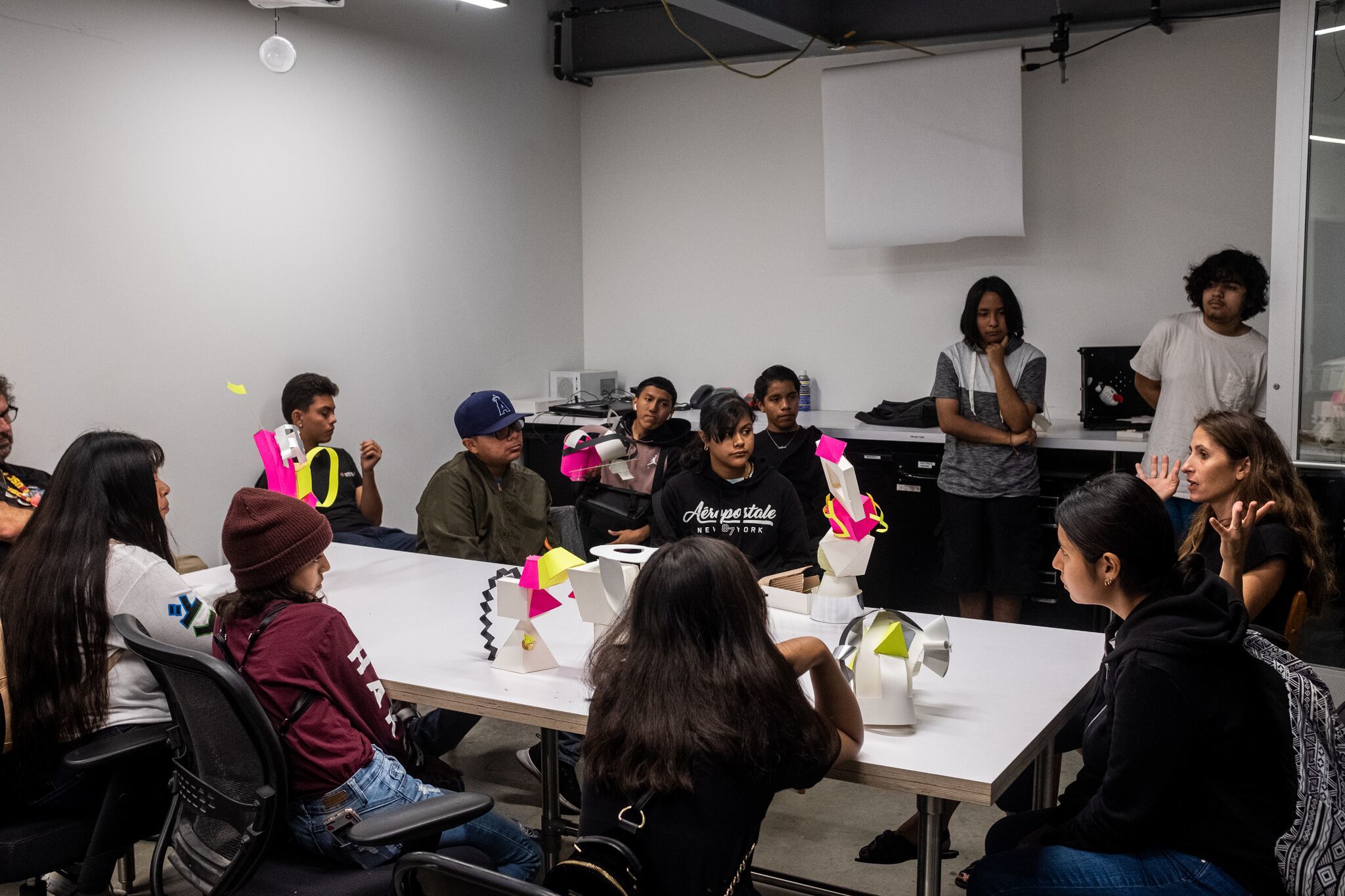 "Pop-Arc provides a fantastic way for the youth of our community to explore and learn about what an architecture school is actually like," shares Kassis of the program. "It's a multifaceted experience where participants are exposed to a combination of hands-on model making, digital fabrication labs, discussions, and current students' work in progress—all of which promote the development of interest in careers in architecture and design."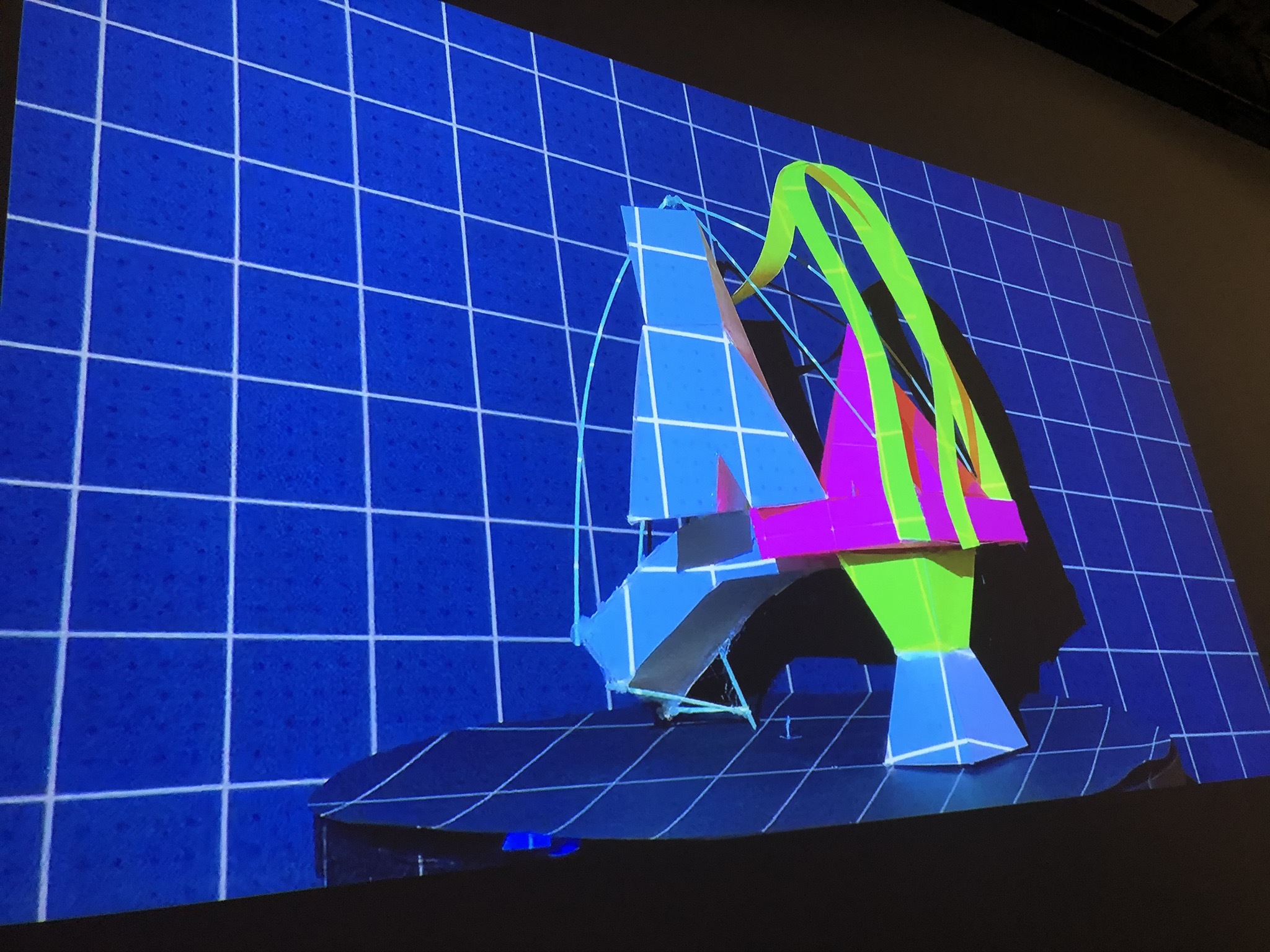 Pop-Arc workshops are held both on-site at SCI-Arc as well as at partner locations both domestically and abroad. Local Pop-Arc workshops are part of SCI-Arc's growing outreach efforts to attract and engage LA's diverse youth population across the Los Angeles Unified School District (LAUSD), inspire curiosity about the world of architecture and design, as well as familiarize students with the academic environment at SCI-Arc. Two upcoming Pop-Arc workshops will be taking place in November in Toronto, Canada and Bangalore, India.
The Youth Academic Outreach initiative at SCI-Arc is dedicated to building connections with high school students both locally and internationally by providing program opportunities that expose youth to design tools and architectural thinking. Past Pop-Arc workshops have taken place in collaboration with institutions such as Inner-City Arts, the Institute of Contemporary Art, Los Angeles (ICA), and National Organization for Minority Architects (NOMA), among others.
"These workshops combine ideas about community, technology, and aesthetics into short, focused sessions that are just amazing," adds Undergraduate Program Chair Tom Wiscombe. "Expect a rainbow of color, robots, plastics, animations, and other things at the edge of contemporary design culture!"