SCI-Arc Faculty Profile: Ming Fung
Whether concerned with theory, pursuing conceptual or aesthetic innovation, public or private practice, or speculative architectural education, SCI-Arc faculty are among the most credentialed and pedigreed in the field. Highlighting the experiences of faculty members allows us a look into their development, processes, interests, and challenges in different stages of their careers; to satisfy deeply held curiosities, provide a more intimate view, and contextualize the important work being done by the faculty at SCI-Arc.
Faculty member Hsinming (Ming) Fung, AIA has been Principal and Co-Founder of Hodgetts + Fung since 1984. H+F's approach is multifaceted, embracing visitor experience, technology, and iconic presence in a disciplined process, resulting in a bold, uncompromising architecture. The firm's award-winning projects include the design of the new Hollywood Bowl, Menlo-Atherton Performing Arts Center, CalArts' Wild Beast Pavilion, Jesuit High School Chapel, and Nashville's new Ascend Amphitheater. Current projects include the renovation of Culver City's historic Robert Frost Auditorium and a West Hollywood mixed-use development. H+F was awarded the AIA Gold Medal and the AIA CC Firm of the Year Award. In January 2019, Hodgetts + Fung completed a merger with Mithun, providing a platform for the growth of future projects.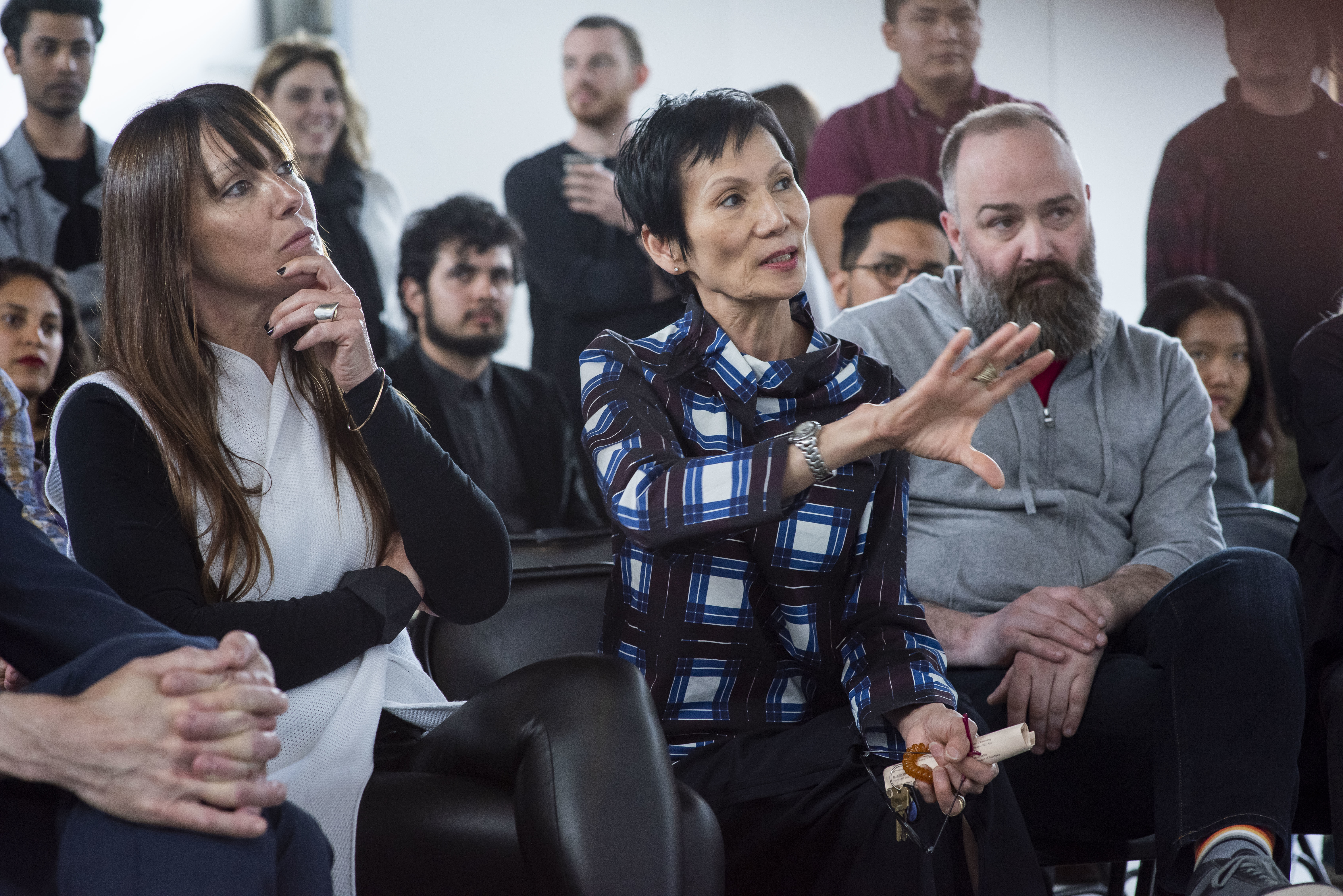 Fung has taught at Yale, Ohio State, and Cal Poly Pomona. She is a Past President of both AIA Los Angeles and the Association of Collegiate Schools of Architecture. She was appointed by President Bill Clinton as a Council Member of the National Endowment for the Arts, and has served as a national peer for the General Services Administration. In addition, she was honored with the AIA Gold Medal and the American Academy of Arts and Letters Award in Architecture in recognition of her distinguished career achievements.

We spoke with Ming about her beginnings, practice, approach, and ambitions, to better illuminate her career as well as her role at SCI-Arc throughout the years.
SCI-Arc: Hello Ming! Thank you for speaking with us. I'd like to begin by asking how your interest in architecture first developed?

Ming Fung: I've always been interested in the arts. I came from a background of filmmaking and anthropology, and my father was a film producer. I think that my background – my interest in cultures – really influenced the way I practice architecture.
S: What is an important element of your practice today that was influenced by your background?
MF: I came to understand that architecture does not exist without people, at least in the traditional way of looking at architecture. One has to inhabit a space, so to me architecture is a bridge between art and humanity.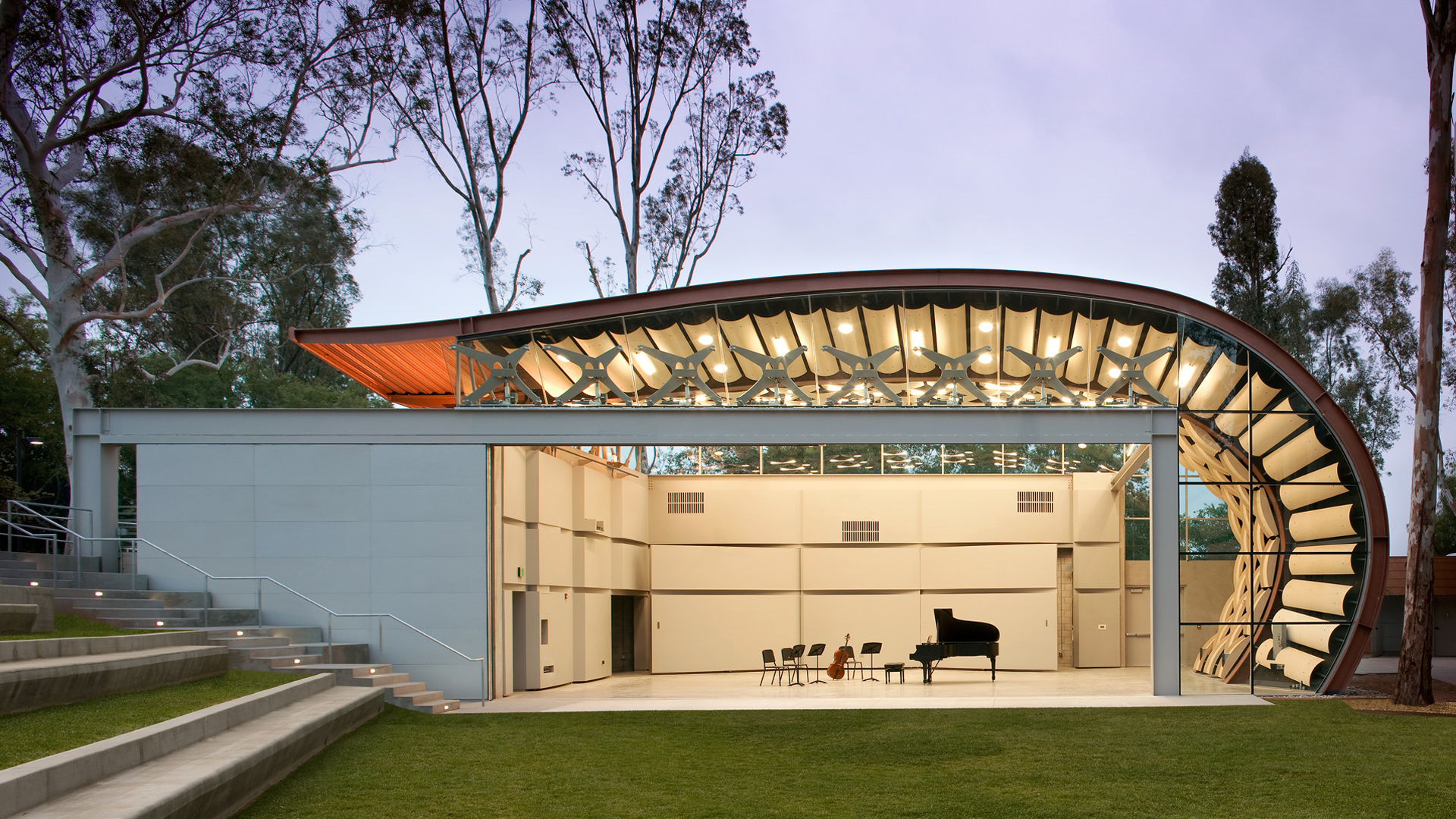 S: As a practicing architect for 35 years, how do you describe your approach to architectural practice?
MF: One of the ways I approach architecture is very much from a methodical angle, considering each element as its own unique set of problems to solve. It's not specifically just about form, process, context, or people. It's about all of those, and when you put them together it yields a more complex result.
S: How would you say your methods and approaches have evolved over time?
MF: I'm much less hands-on than at the beginning of my career, but I don't think I've changed the way I see architecture – nor what I value about it.
S: What in your opinion makes a good architect, especially today?
MF: To a certain extent, people have grown very nostalgic about the way things used to be – the profession of architecture is very traditional. One must be constantly moving forward, because as architects we are not building for the present; we are building for the future. An effective architect is somebody who can keep a very open mind so that they can address different situations and be able to have an understanding. I apply that to everything. For example, if you approach a project with a preconceived idea, you're not going to be looking for a solution that falls outside the spectrum of that preconceived idea.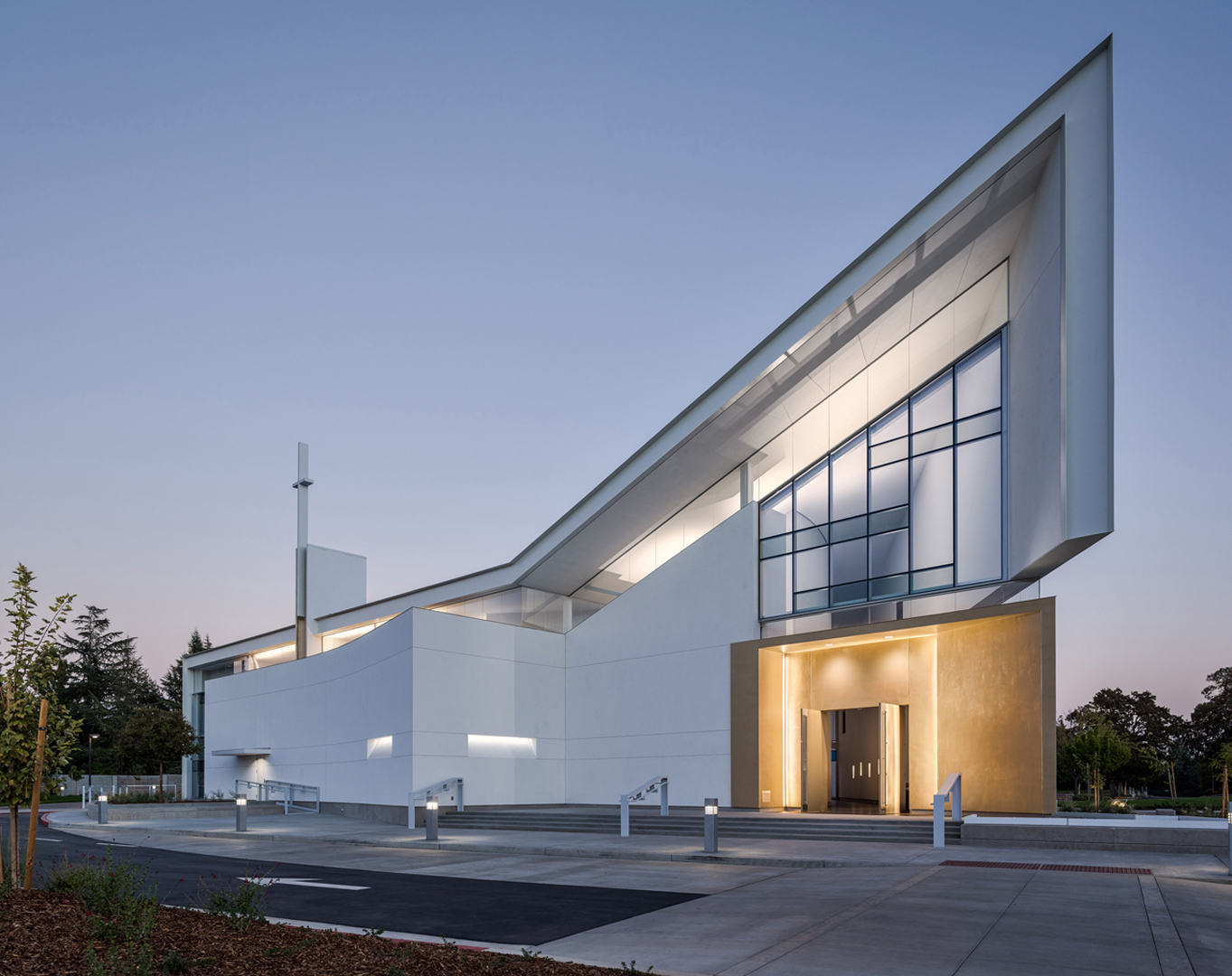 S: Can you speak about the challenges you face or have faced in your career as an architect?
MF: It is still challenging in the construction field as a female architect. You have to prove yourself constantly because it is not a field that has welcomed many women. So if you want to build, I think that the first challenge is to be heard. As an architect in particular, I attribute this largely to an incompatibility of lifestyle, rather than gender roles. It goes back to the comfort zone that most people seek out. If you're comfortable with somebody you can talk to them, and in architecture – as in any profession – if you can get along with a person and that person trusts you, your working relationship can go much further. As such, it can be challenging as a woman in architecture, because you're working with mostly men who share values and common interests with each other, and if you're only working within a professional capacity, there's a cultural communication gap to that.
S: Do you believe this is changing?
MF: Of course it is changing, but slowly. And there's a lot of good will, and I'm glad to see that. But changing doesn't mean it will happen overnight. So it's good that at least not 100% of the world is like that.
S: Are there aspects within architecture that could stand to evolve?
MF: There are many, but it's also subjective. There is a pervasive trend within architecture today to avoid risk-taking when it comes to design. The practice of innovative architecture is in rigor mortis due to the fear of being held liable. Our society has become very fearful of saying the wrong thing, about being politically correct, being sued for malpractice – and it makes it very difficult to operate in that kind of environment.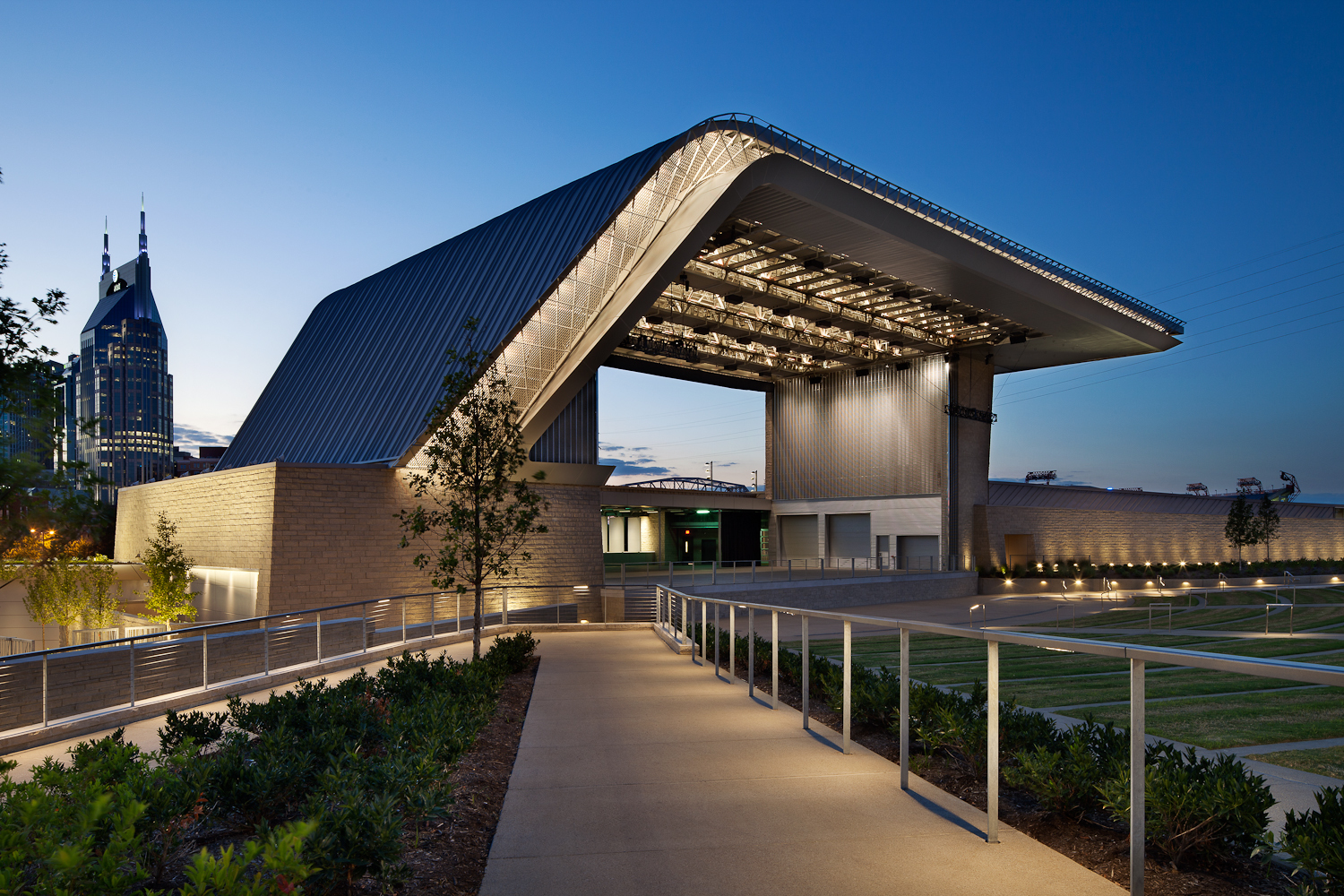 S: Are there any elements that could be amplified further?
MF: Rather than amplifying, I feel that to diminish that fear is very important. We need to be more optimistic. Otherwise, we have to ask permission all the time, and can't do or accomplish anything worthwhile.
S: How do you view your involvement at SCI-Arc as connected to your architecture practice?
MF: I view SCI-Arc to be a driving force of innovation within architecture. Here you continue to be educated all the time, and at SCI-Arc in particular – more than at any other institution – because it is always looking ahead at what architecture can be rather than what it is. So you develop an imaginative way of looking at the world and projecting that into the future by imagining a new world.
S: What do you believe is SCI-Arc's role within architecture as a discipline?
MF: I think SCI-Arc's contribution to architecture is really significant, it's very influential. It's definitely leading the field of architecture and has been a model for other schools because its mission is to exist not at the center of architecture but on the edge – and when you're always on the edge, it's very demanding because you're always moving forward rather than remaining static.
S: What first drew you to SCI-Arc nearly 40 years ago?
MF: The copy machine! No, my partner Craig and I happened to find a small studio space right across from the original SCI-Arc campus in Santa Monica, and we weren't fully engaged with the school, but knew a lot of faculty that taught there.
S: What are you most proud of in terms of what you've accomplished in your career thus far?
MF: I really feel most proud of my 15 years in a leadership role at SCI-Arc which has been one of my greatest satisfaction, and of course what I find most fulfilling with is the work that my husband and I have accomplished together because of our very good working relationship. That is the biggest accomplishment because that's not easy.