SCI-Arc Fall 2019 Vertical Studio Lottery Presentations Offer Experimental, Engaging Program
This week, SCI-Arc launched its acclaimed vertical studio program with the biannual schoolwide forum known as the Vertical Studio Lottery. Vertical studios match small, combined groups of students from SCI-Arc's undergraduate, graduate, and postgraduate programs with SCI-Arc faculty and visiting architects leading design projects that explore a wide variety of focuses and interests, ranging from cross-disciplinary, game-based approaches to speculative models of play and technology in learning, to commissions and competitions that address tangible urban or environmental problems in various locations around the globe.
Vertical studios offer the opportunity for students to spend an entire semester working with renowned architects, designers, and theorists, as well as the established offices of practicing SCI-Arc faculty engaged in real-world projects, examining proposed topics through design studio briefs. SCI-Arc's fall 2019 vertical studios are led by distinguished faculty, department chairs, and leading architects working in Los Angeles and around the world, and represent a breadth of issues concerning architecture as it relates to urbanism, the environment, technology, artificial intelligence, and media, among others.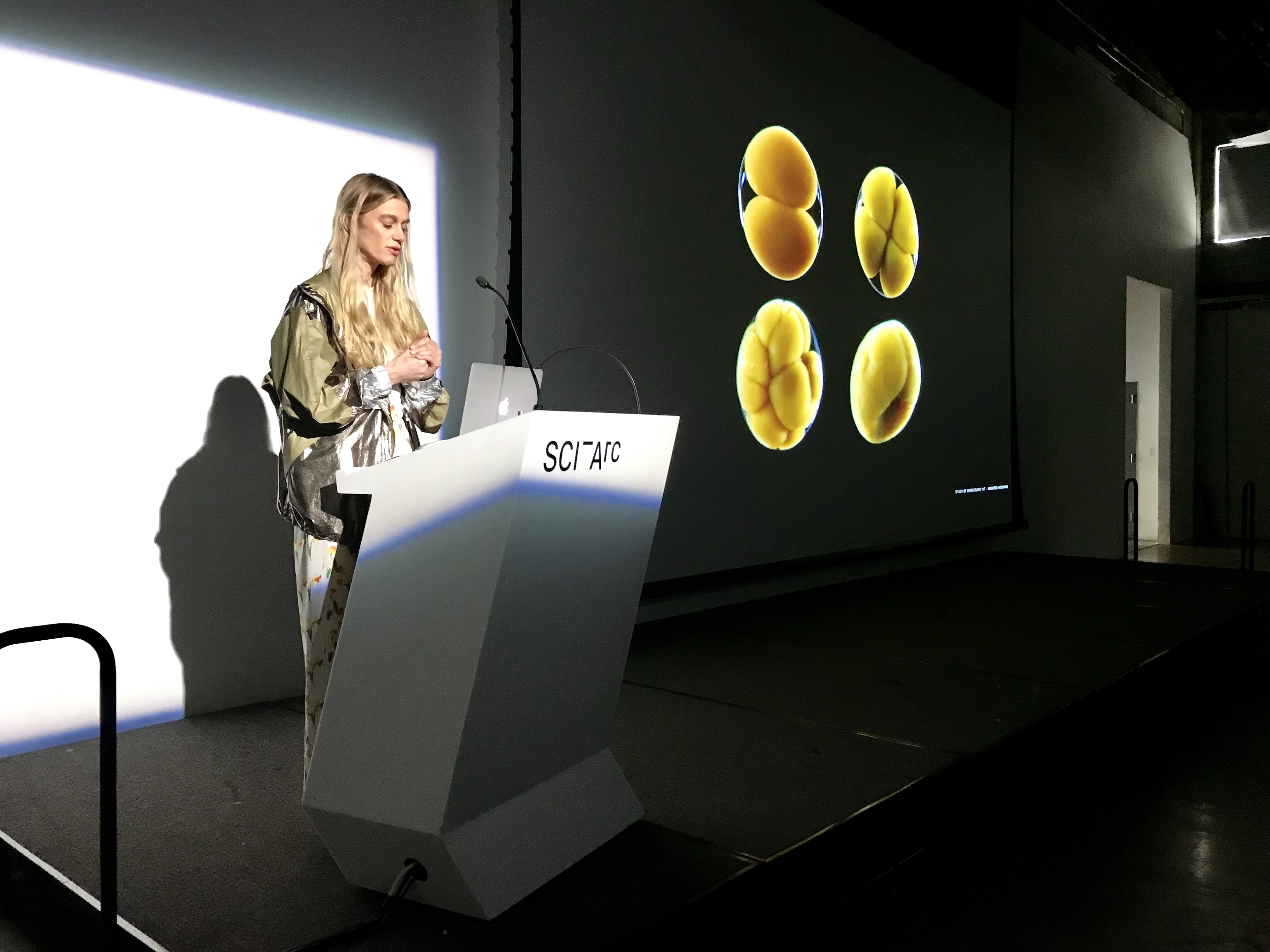 Remaining consistent with SCI-Arc's innovative approach to pedagogy, nine instructors delivered a series of lively and engaging presentations on their proposed vertical studio briefs to an audience of undergraduate, graduate, and postgraduate students. Afterward, lottery participants submit their studio rankings through SCI-Arc's online portal, a computer algorithm which automatically sorts students into their desired studios based on a combination of preference and cumulative GPA weighted across programs. Once studio placements are generated by the algorithm, the results are then posted in Keck Lecture Hall so that each studio is able to meet and begin their work that afternoon.
Body architect and visiting Design Faculty Lucy McRae presented her vertical studio, entitled Nullius Filius (Latin for "illegitimate child"), as a design investigation that considers the possibilities as well as the cultural and ethical implications of molecular genetic engineering methods such as Crispr technology. During this studio, students will be challenged to invent "tribes," creating identities, branding, products, machines, rituals, and behaviors for each, as articulated through a set design.
The subtext for Graduate Programs Chair Elena Manferdini's vertical studio, entitled Pop-Up, is inspired by Sylvia Lavin's argument on the contemporary pavilion (or 'installation' in this case) that she made in an essay for ArtForum in 2012. "There is much to be gained from the cross-fertilization between architecture and art that is enriched in the discipline," writes Lavin, "but the installation, now no more than a professionalized product without a project, has reached its limits." Manferdini's studio challenges students to consider and redefine the role of the pop-up museum in relation to the ways in which our consumption of art has changed in the digital age, and to create interior and exterior designs for the expansion of the New Museum in New York City.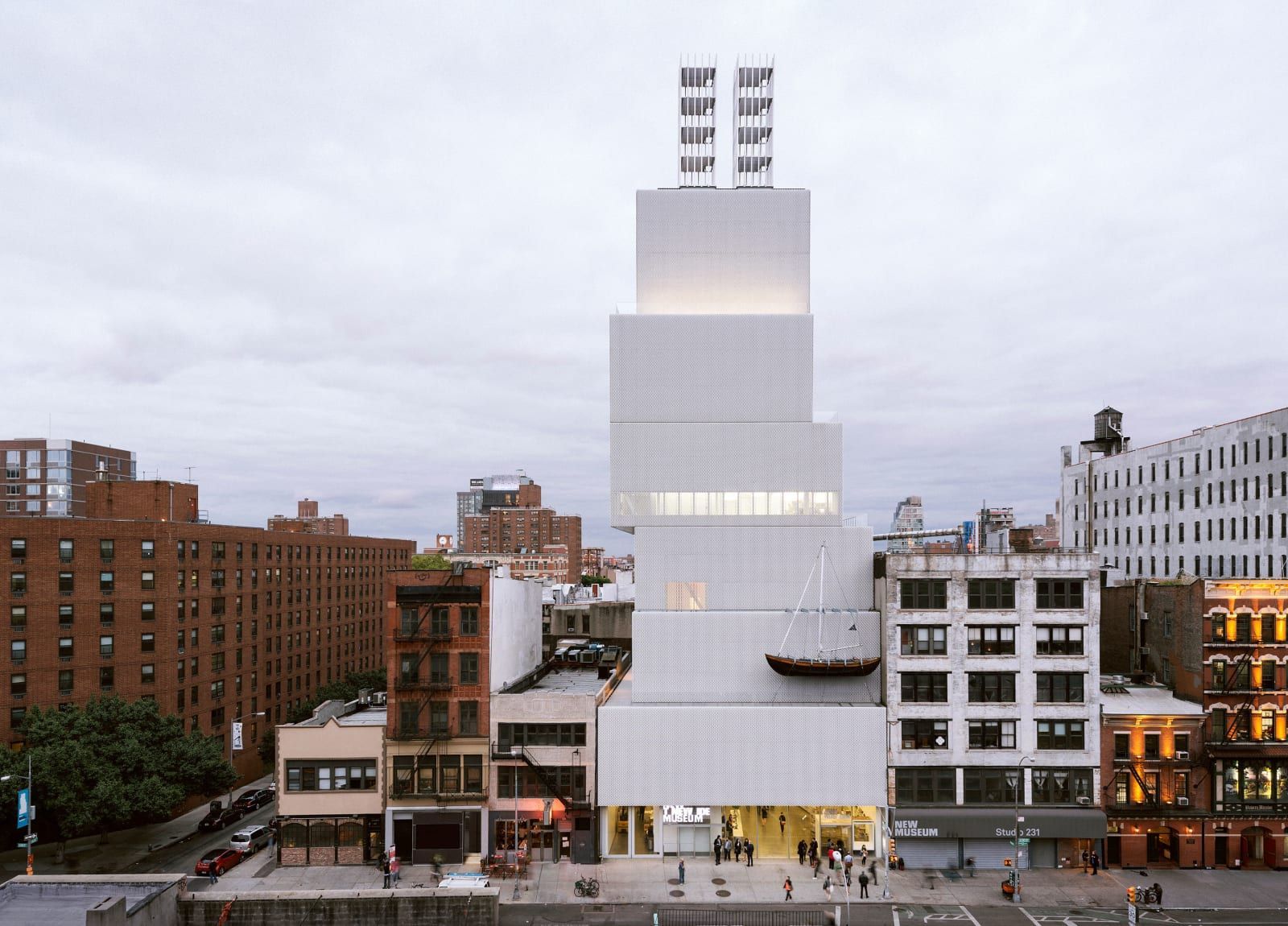 As a reflection of the discipline of experimentation within the institution at large, many of the vertical studios encompass SCI-Arc's broader mission to expand the limits of architectural thinking. Former SCI-Arc Director and Distinguished Faculty Eric Owen Moss's vertical studio, The Little Dipper; The Big Dipper ponders the question: What better lens through which to examine the limits of architectural thinking than the universe itself? This studio proposes design challenges for two residential sites, one located in South Los Angeles, the other in Santa Monica Canyon, which look at whether there is a mutual conceptual model that can be imposed taking into consideration differing content and scales.
Moss proposes that our tendency to impose our own narratives and explanations onto astrological phenomena has to do with our need to measure, quantify, or comprehend what in many cases is not really intelligible—a tendency also common in the practice of architecture. "There really is no Big Dipper, or Little Dipper, but the constellation and the drawing gives you a narrative, a story, a calendar, a kind of mythology. That's a conceptual model that applies to many subjects, including architecture, in an imaginative way," he says. "And if you don't know and you don't trust what you are given, then the obligation to impose the model is your obligation. It belongs to you."
The full list of faculty presenting vertical studios this fall includes:
Peter Testa
Andrew Zago
Lucy McRae
Coy Howard
David Ruy
Michael Rotondi
Elena Manferdini
John Enright
Eric Owen Moss