SCI-Arc Presents Immersive Second Iteration of Fear and Wonder Symposium
That our perception of the world is largely shaped through mediums of fiction was the conceit central to Fear and Wonder II: An Expedition Through the Landscapes of Fiction. Organized and moderated by SCI-Arc EDGE Fiction and Entertainment Coordinator and Design Faculty Liam Young, the symposium joined an ensemble of directors, concept artists, video game designers, and storytellers for an expedition through an atlas of imaginary environments, fictional cities, and experiential geographies.
Taking place at SCI-Arc's arts district campus on Friday, June 7, 2019, Fear and Wonder's second installment featured panels, presentations, and discussions by innovators from numerous creative fields on expanding the boundaries of the speculative imagination in the generation of fictional and narrative worlds.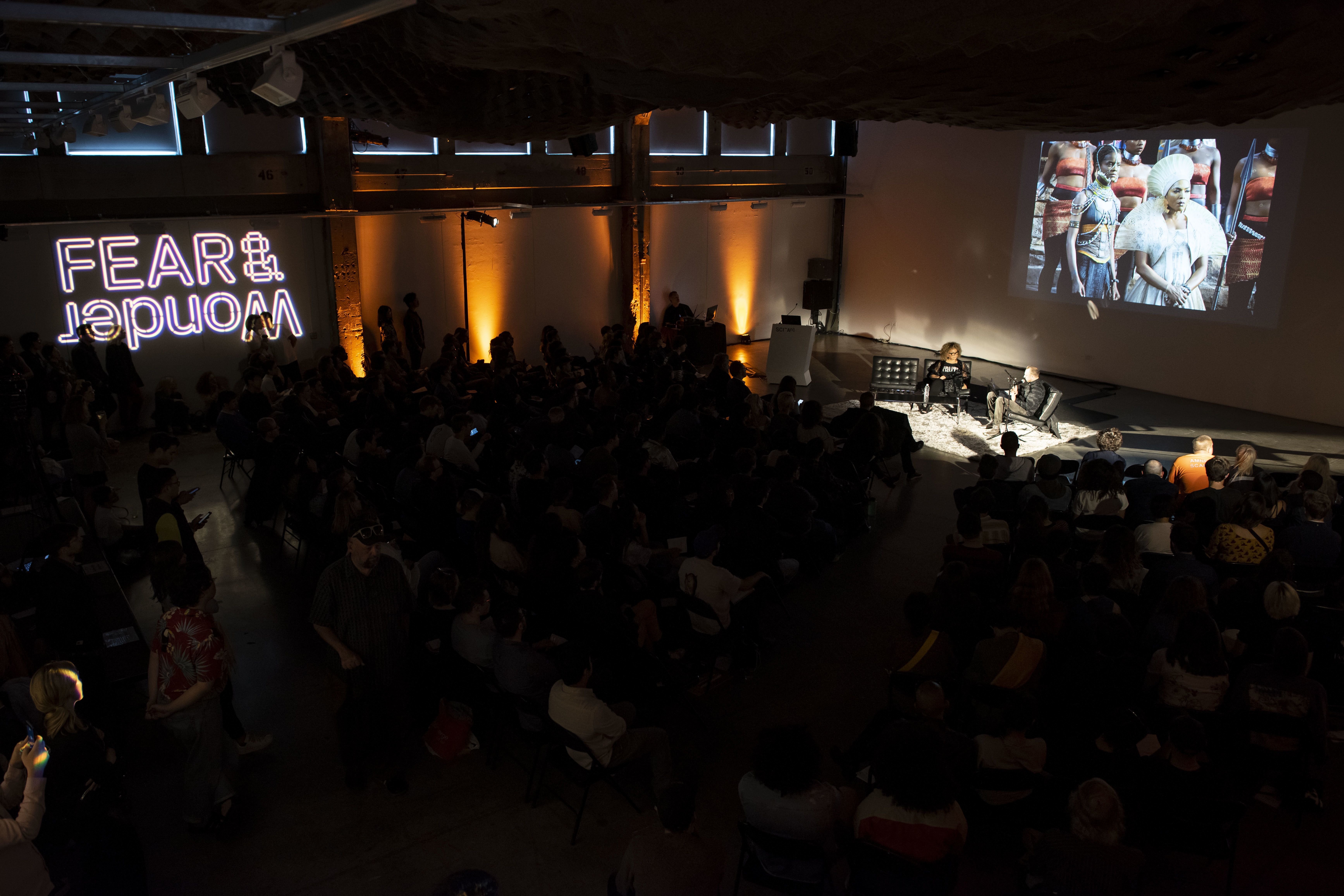 Following a rousing introduction by SCI-Arc Director Hernán Díaz Alonso, framing the event as, "an opportunity for us to discuss the limits of what is the world of creativity and the world we're building in architecture, [and] all the deep, philosophical meaning that goes into many of these territories which we take sometimes for granted as part of our everyday life," the symposium kicked off with a stunning presentation by director Andrew Thomas Huang. Huang, whose oeuvre includes having created videos for such artists as Bjork and Thom Yorke, outlined the in-depth process of conceiving and producing a new music film for polymathic performing and recording artist FKA twigs, from concept drawings and storyboards to 3D animation and VFX renderings as well as the final crafted visual narrative which evoked a Sisyphean personal journey.
Ruth E. Carter who designed costumes for such seminal films as Do the Right Thing, Malcolm X, and Amistad, sat in conversation with Liam Young to delve into the breadth of inspiration, research into African nations, and materials- and story-related processes involved in her Academy Award-winning costume designs for the monumental Marvel film Black Panther.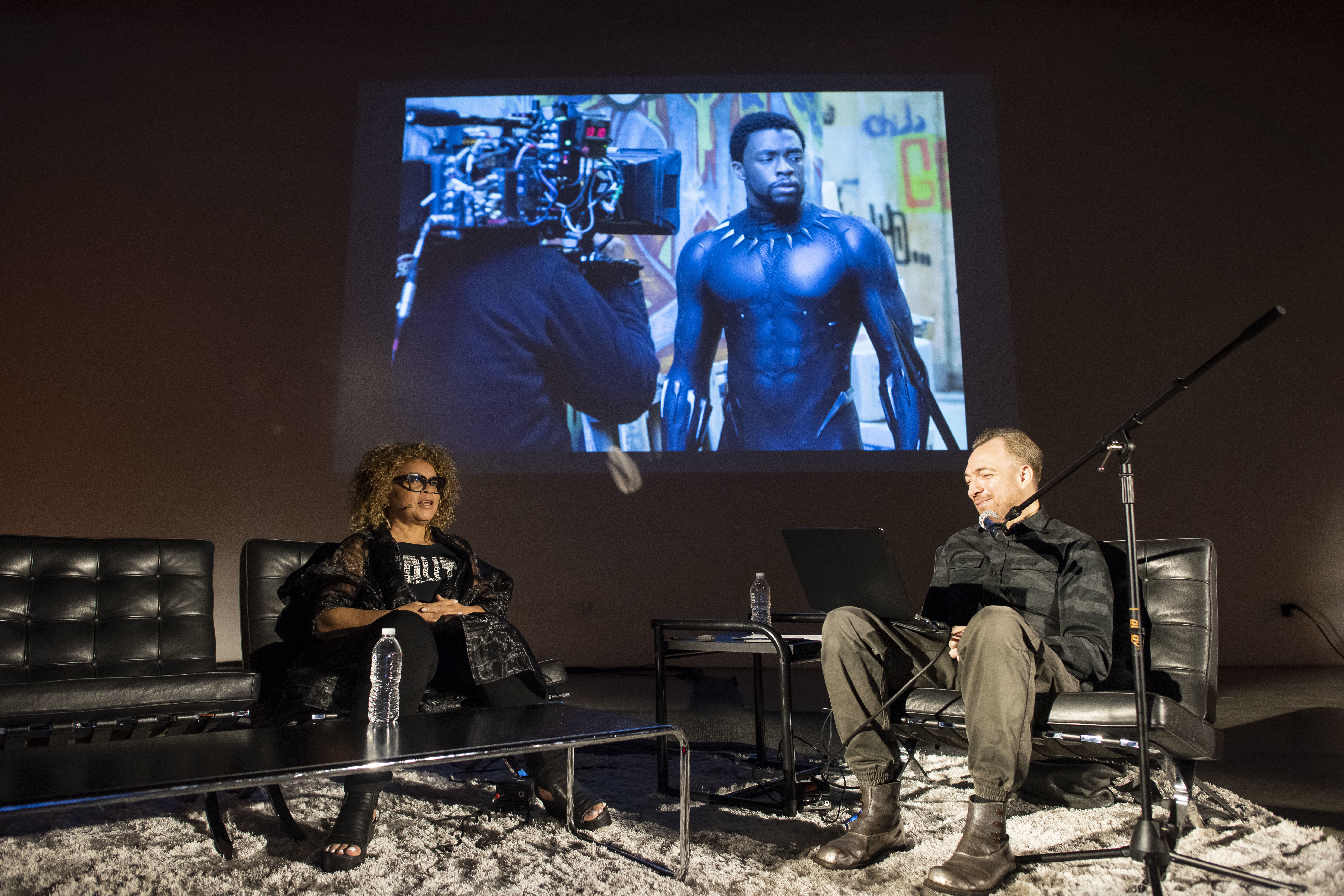 Multimedia artist and director Philippa Price and choreographer Jasmine Albuquerque presented a collection of surreal and visionary film, video, and performance-based collaborations for the likes of Rihanna, Stella McCartney, and St. Vincent, discussing how mythologies of landscape and the idea of "place" play a major role in crafting the visual stories they wish to tell.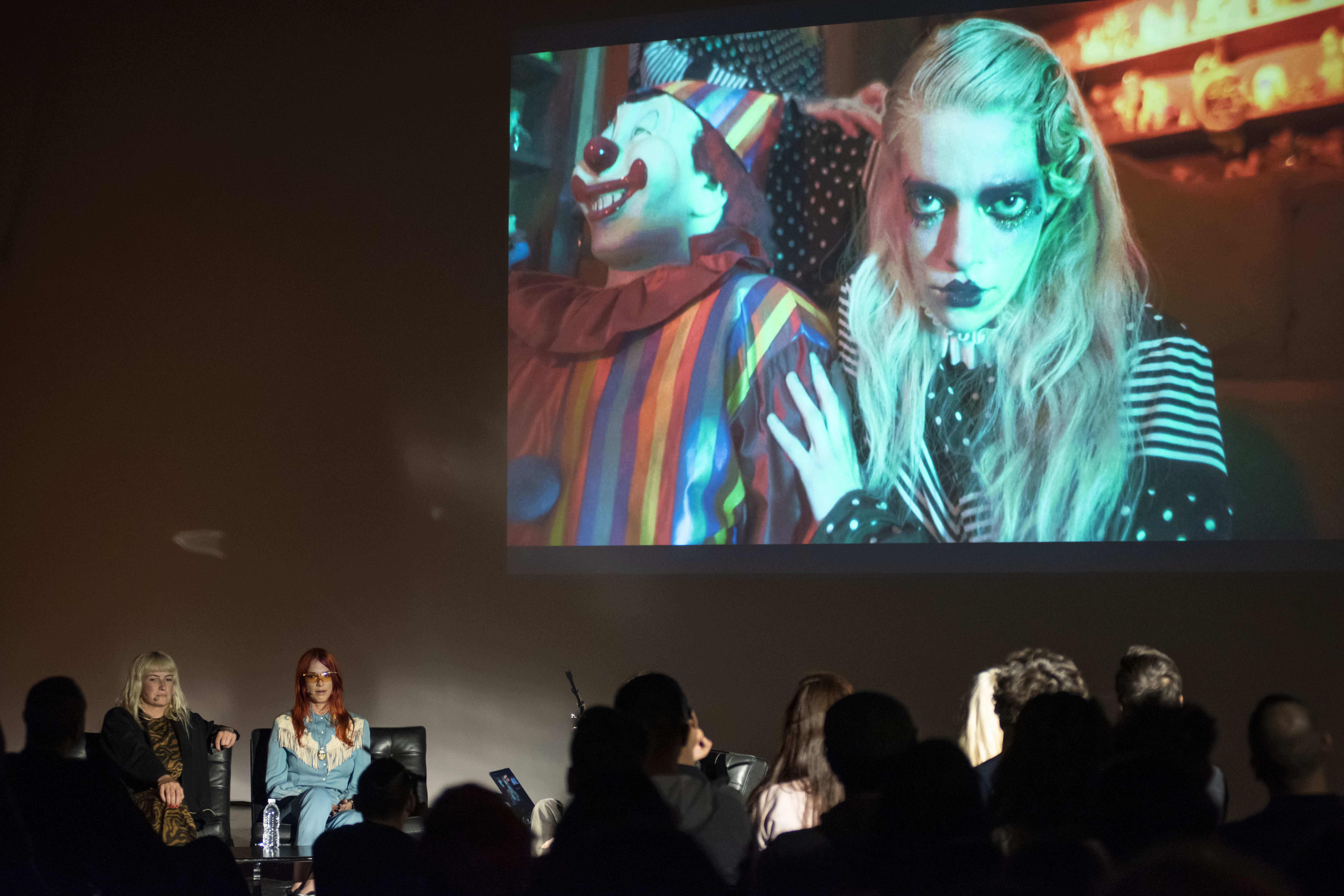 Technical concept designer Mike Hill delivered an impressive array of projects ranging from production pieces in films such as Bladerunner 2049 and Terminator: New Dawn, while also asking the audience to consider examples of certain stories, in this case film narratives defined by psychological transformations, are formed by the contexts within which they are developed.
The remainder of the evening included a presentation by Cardboard Computer's Ben Babbitt, on their award-winning magical realist adventure game Kentucky Route Zero, a performative and poetic video-based visit from avatar and virtual artist, La Turbo Avedon, as well as a lively conversation between Ersinhan Ersin of award-winning interactive, experiential studio Marshmallow Laser Feast and Director and CEO of immersive media platform Within, Chris Milk.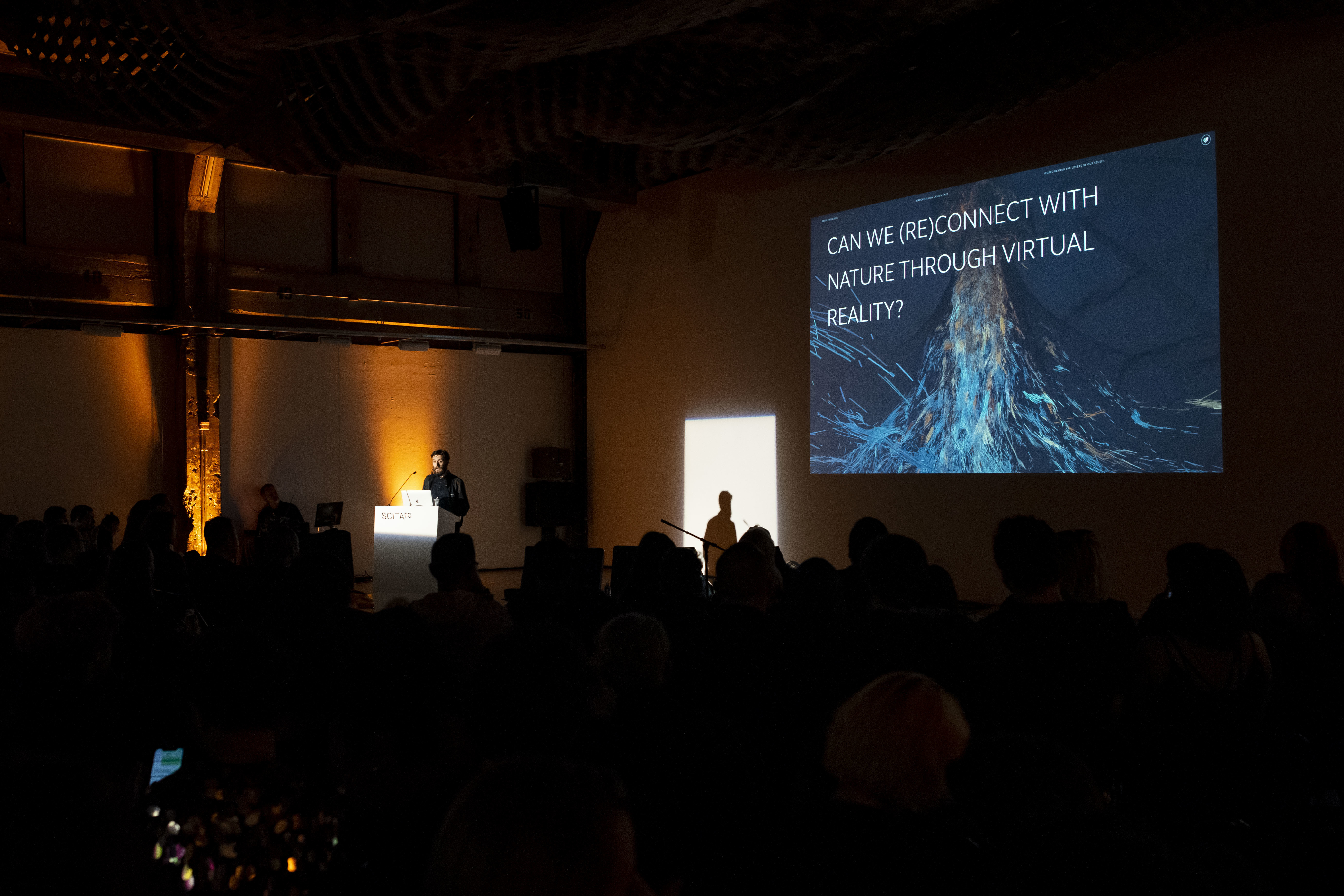 "Fear and wonder," said Díaz Alonso, "seem to be a way we can unravel how worlds of fiction are actually more possible and more interesting than our realities. He concluded, "So the group of speakers tonight represent an extraordinary array of different points of view for how the creation of parallel realities in one way or another can serve to push the world and our society into different territories."
Fear and Wonder II: An Expedition Through the Landscapes of Fiction was generously sponsored by the Alfred P. Sloan Foundation. View the complete recorded live stream of the symposium.