SCI-Arc's EDGE Symposium III Wraps Up Year with Dynamic Postgraduate Presentations
Thursday, August 29th, SCI-Arc kicked off its third annual EDGE Symposium, including an opening reception at the A+D Museum, two full days of presentations, reviews, and screenings, and a closing celebration on Saturday evening.
The EDGE Symposium is held each year to present and evaluate the final thesis projects created by students during SCI-Arc's year-long EDGE Master of Science postgraduate degree programs, in either Architectural Technologies, Design of Cities, Design Theory and Pedagogy, or Fiction and Entertainment. Graduate candidates from each program publicly display and host open discussions about their work to examine the topics currently being investigated within SCI-Arc EDGE programs.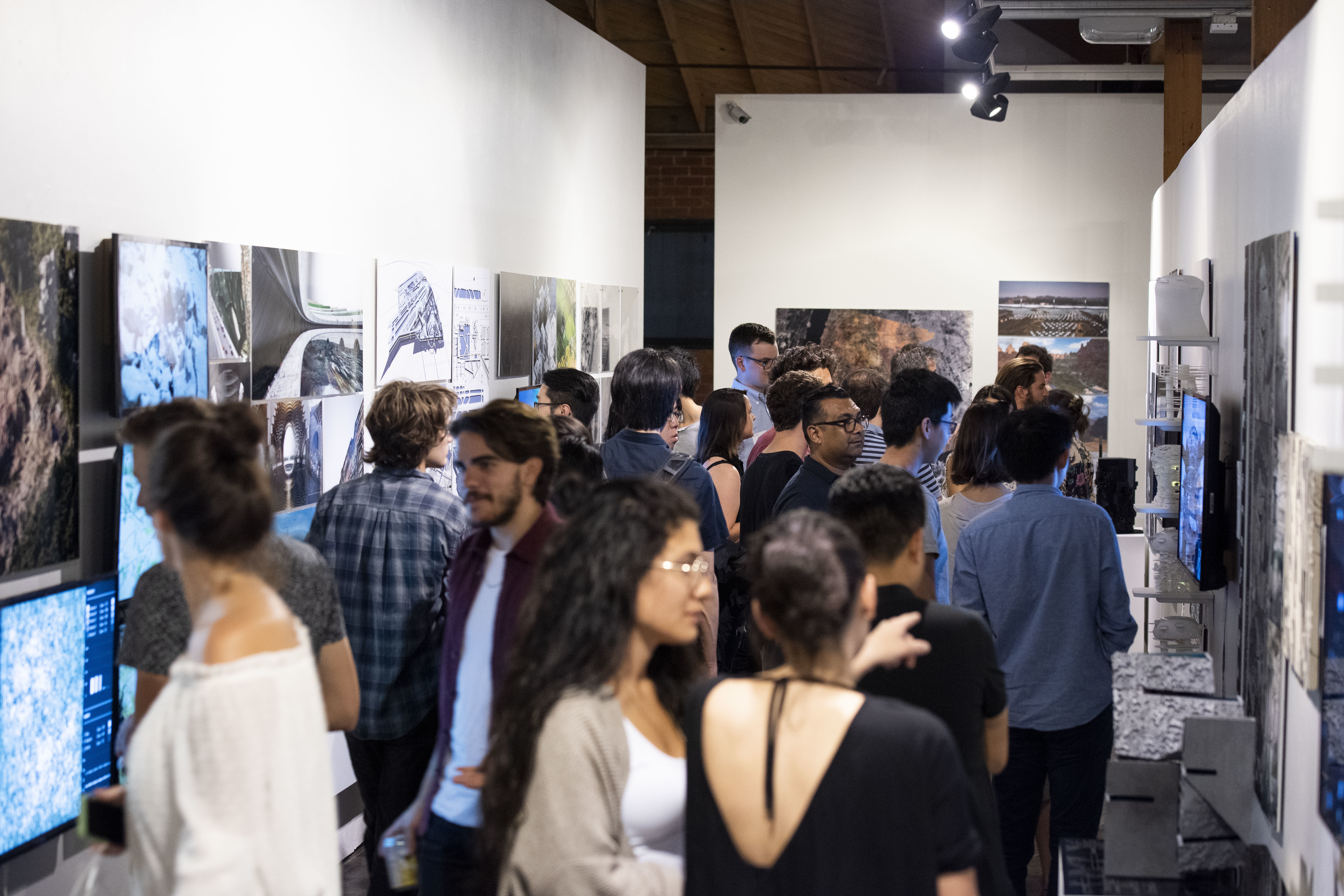 This year's symposium began with an opening party at the A+D Museum, which hosted an exhibition of exploratory work from Architectural Technologies and Design of Cities graduates entitled Speculations at the Edge, followed by a full day of reviews, an evening of vibrant, evocative films from the Fiction and Entertainment program, and concluded with presentations of innovative and provocative Design Theory and Pedagogy projects.
In a statement about the symposium, SCI-Arc Design Faculty and Postgraduate Programs Coordinator David Ruy explains, "As SCI-Arc EDGE, Center for Advanced Studies in Architecture concludes, we've been thrilled to observe and reflect upon notable achievements and research trends pursued by our students this year."
He describes each program's developments and contributions, noting that Architectural Technologies, led by Marcelo Spina, explored experimental methods using AI and machine vision. "I'm proud to say," comments Ruy, "that the program is leading the way in design culture with these new technologies, much of which will become commonplace in the future."
This year, Architectural Technologies students were tasked with investigating how new technological paradigms emerging from advanced computation, automation, artificial intelligence, machine vision, and augmented reality might alter the way we inhabit space and developed design projects which experimented with material, environmental, aesthetic, and cultural implications.
Some exciting recent developments within SCI-Arc EDGE include the announcement that SCI-Arc founding member Thom Mayne will assume leadership of its Design of Cities program this fall. Ruy discusses how Design of Cities students produced provocative research into extraterritorial urban phenomena in the transitional year ahead of Mayne taking over the program. "I'm excited to see how the topics will evolve under his leadership," he continues.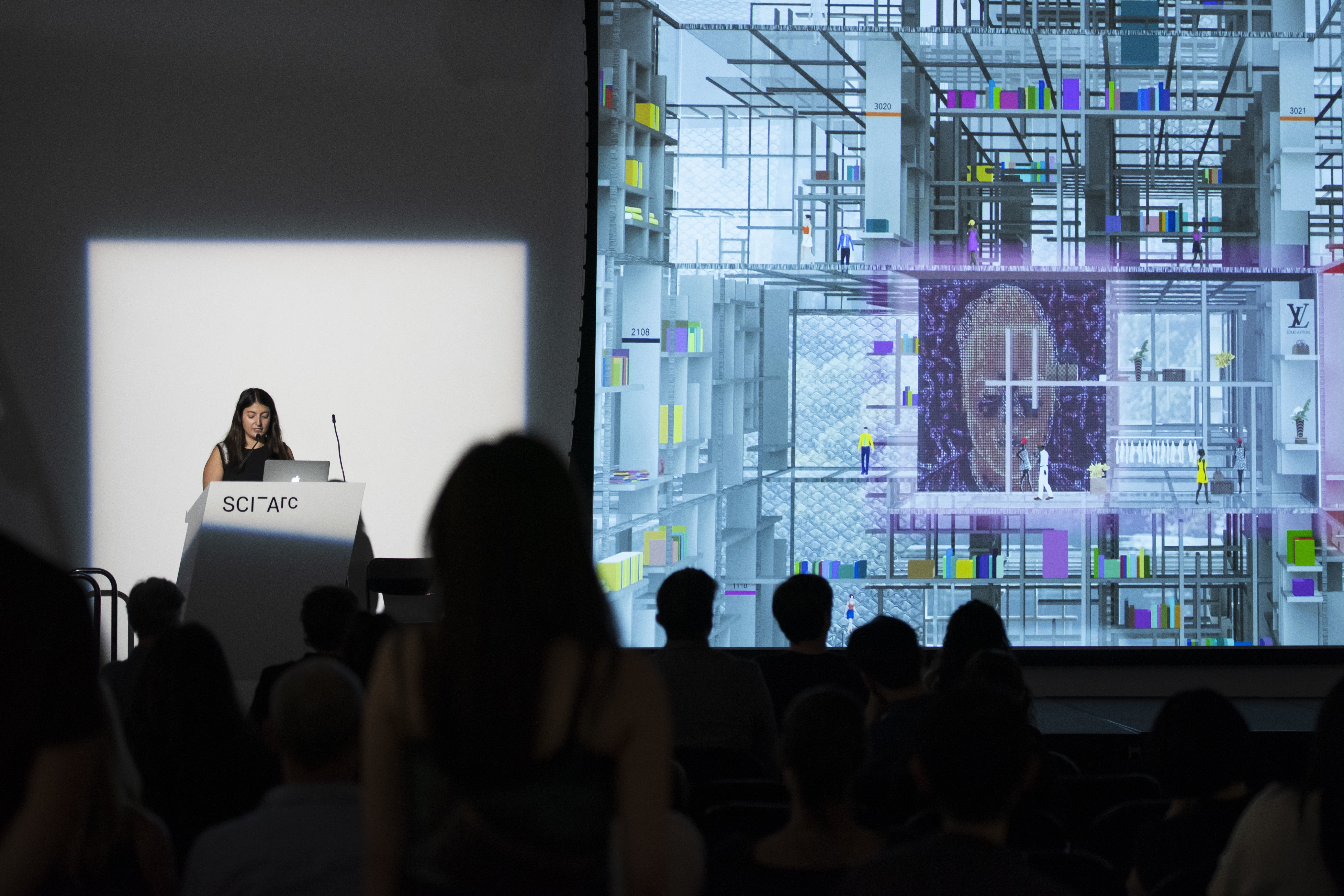 Design of Cities projects explored the emerging phenomenon of extraterritoriality and urbanism in a post-nation-state society. Free economic zones, platform economies, and mitigation strategies of the Anthropocene were examined as alternative concepts for the contemporary city.
SCI-Arc's Fiction and Entertainment students engaged the techniques of film, animation, and gaming to imagine and visualize alternative worlds and tell new kinds of stories about the emerging conditions of the twenty-first century. Projects of note featured new experiments with VR, gaming platforms as media for the delivery of content, as well as always-outstanding short films the program continues to produce.
"Coordinated by Liam Young," elaborates Ruy, "Fiction and Entertainment is a program that only continues to mature, as evidenced by the phenomenal quality of the work produced this year."
Concerned with questions regarding what constitutes an academic architectural career and how it should be defined, Design Theory and Pedagogy graduates led by Coordinator Marcelyn Gow, presented the final iterations of the design education briefs developed over three semesters to a panel of reviewers comprised of SCI-Arc faculty and visiting guest critics.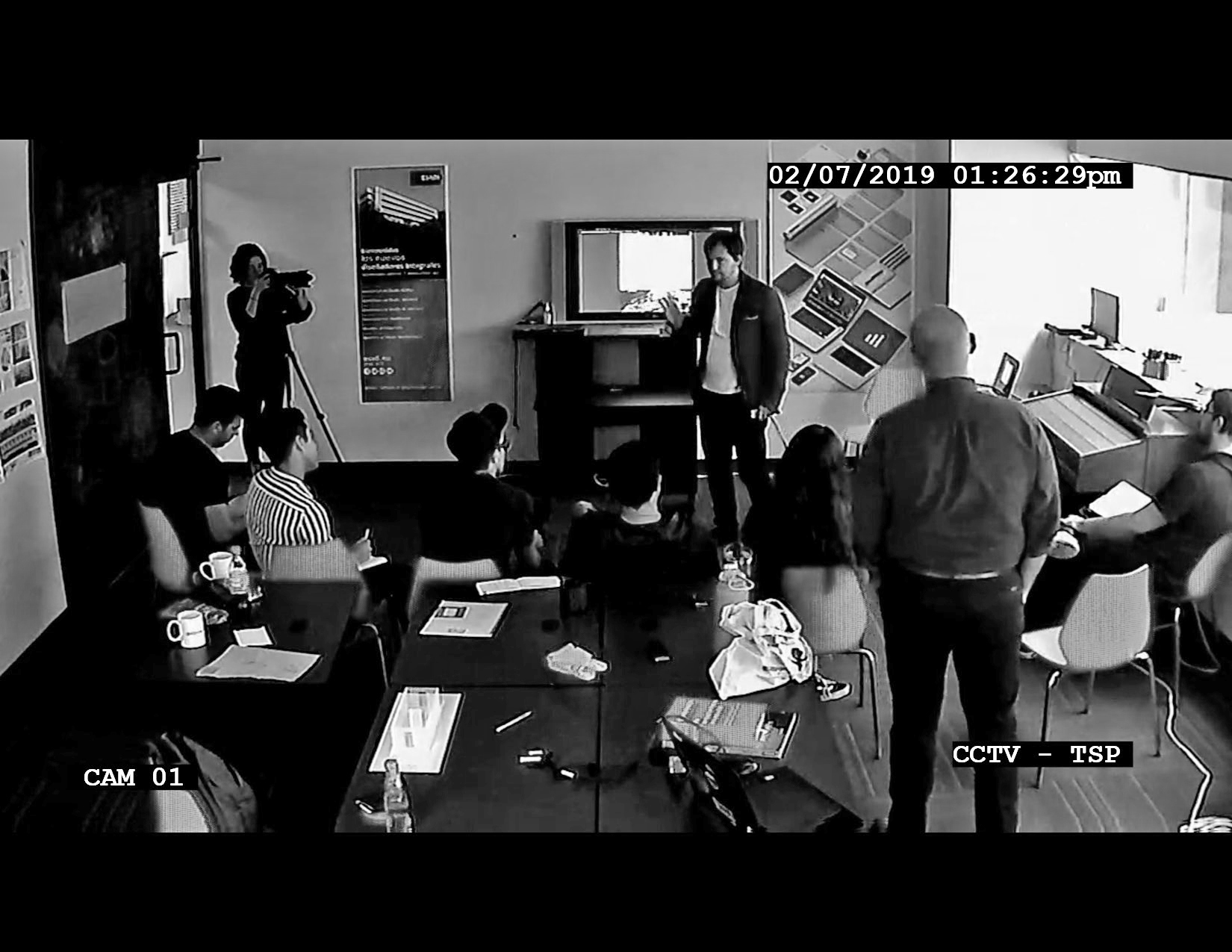 "Design Theory and Pedagogy broke out this year in surprising directions and collaborated in significant ways with other institutions," says Ruy. Projects he mentions include Viviano Villarreal-Bueron's live pedagogical incubator at ESADI in Monterrey, Mexico, and Juan Rincon's collaborative curation of the Sweet Harmony exhibition at Saatchi Gallery in London this summer.

"We're proud that the work being developed at SCI-Arc EDGE can have such an impact in the larger culture," says Ruy. "We'll continue to build on these successes as the programs continue to evolve."

Speculations at the Edge will run through September 15 at the A+D Museum.