Alumna Majeda Alhinai on the Value of Multidisciplinarity and Transcending Her Comfort Zone
Majeda Alhinai is an architectural designer and educator. She received her MS in Design Theory and Pedagogy (2017) as well as a Master of Architecture (2016) from SCI-Arc, where she was a recipient of the Graduate Thesis Award for her study of surface depth and digital fabrication applications.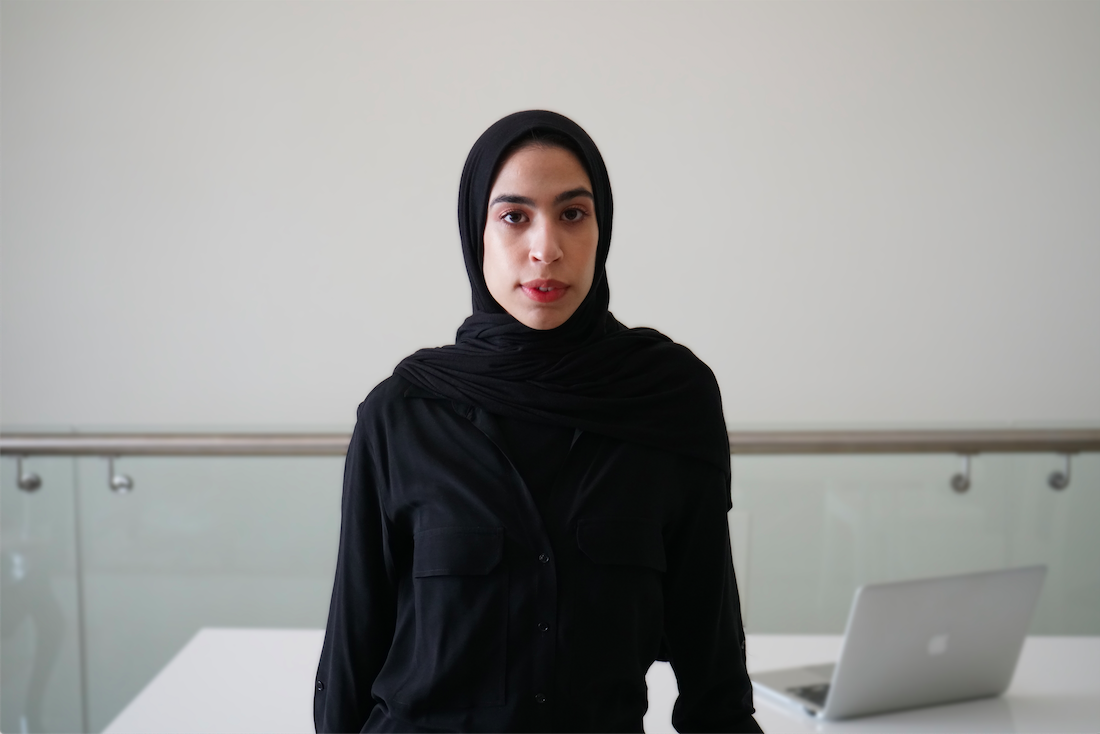 Alhinai was the 2017-18 Schidlowski Emerging Faculty Fellow at Kent State CAED. She has taught and been an invited guest critic at SCI-Arc, Ohio State, Syracuse, RPI, and Kent State. Her work has been exhibited at Hauser & Wirth, A+D Museum in Los Angeles, and the Venice Architecture Biennale. She has worked as a designer in architectural offices in Oman, Austria, and Los Angeles. Alhinai is the co-founder and director of BRASH Collective, a multidisciplinary design collaborative motivated by contemporary culture, formalism, and technology.
What've you've been up to since graduating from SCI-Arc?
Since graduating SCI-Arc I have been teaching studios and seminars as well as workshops. Taking part in a teaching fellowship allowed me to develop my scholarship and research as a designer. While building my practice, I also had the opportunity to exhibit my work in a few gallery shows.
Can you talk about a few projects of which you're particularly proud, either during or since your time at SCI-Arc?
Conflict was my first solo gallery show that I produced while carrying out my teaching fellowship at Kent State. The exhibit consisted of a series of sculptural pieces created to address the relationship between contemporary culture and architecture with the use of an obscured 'icon.' An idea I was playing with here, is that the icon is recognizable even when reduced to the most basic version of itself.
Another project, titled Semblance, is a series of wall installations created as a proposal for the Key West city hall. Although the project was not chosen as part of the artist call, I'm pleased with the design exploration. The project was an evolution of concepts I have been toying with for a few years. The limitations of the artist call forced me out of my comfort zone to a certain extent. As budget and build-ability were key elements in the project outcome.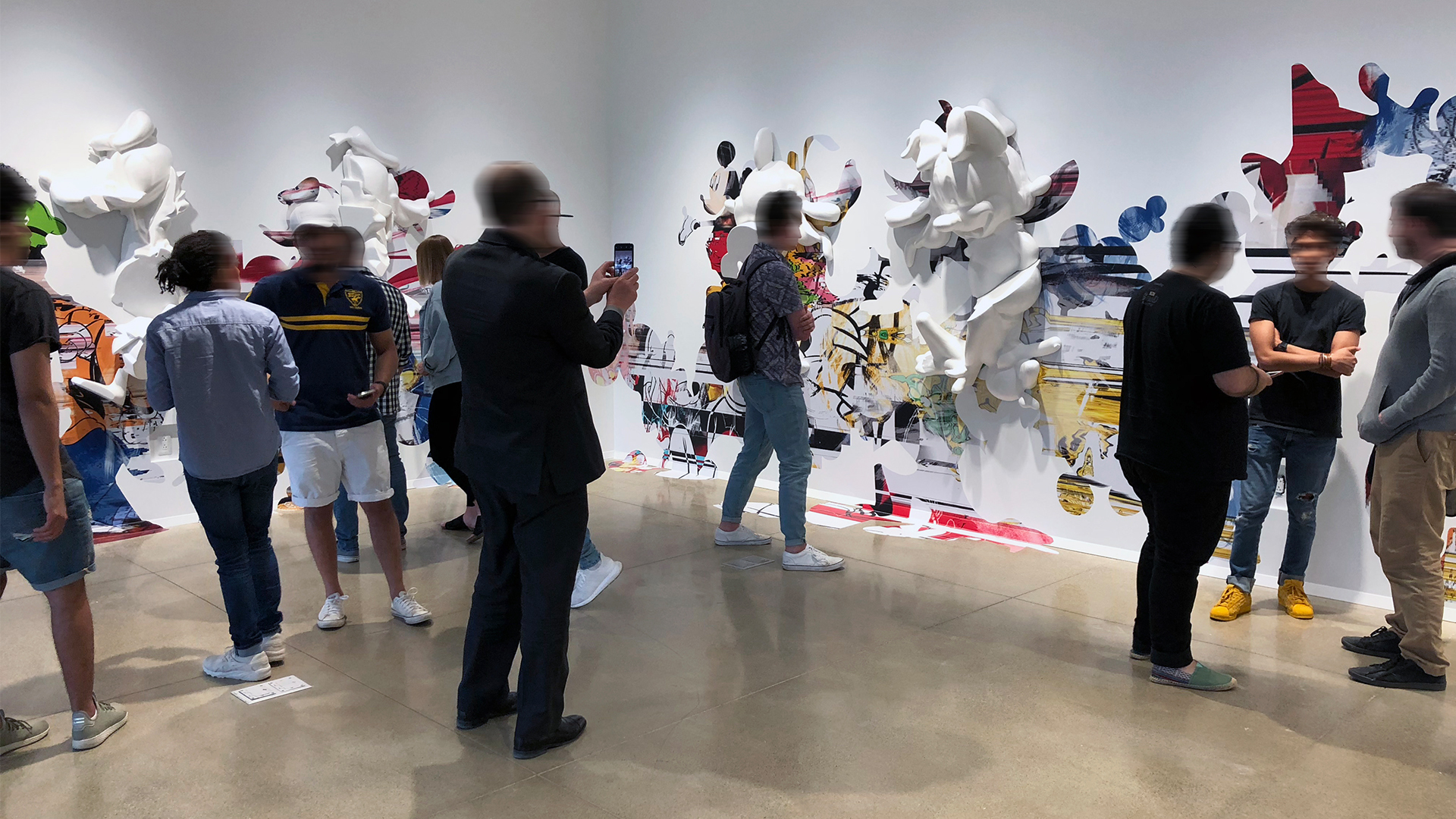 How do your particular approach and interests differentiate your work and practice?
I believe that in order to succeed in whatever you're doing, your approach to practice should correlate with your interests. My interests happen to be very multidisciplinary in terms of design (ornamental architecture, fashion, toy design, etc.). I work at multiple scales and mediums; some of which include: toys, furniture, large and small sculptures, flat installations, and panels.
I usually approach projects in a way that aligns with my formal interests. It's a challenging way to work because you won't get every project that you submit, but it's important that designers don't abandon the creativity gained while at school.
How did your interest in architecture and design first develop?
My interest in architecture first developed through traveling. My experience living between the states, Europe, and the Middle East, has exposed me to different styles of architecture from a young age. Witnessing the mixture of cultures and styles sparked curiosity in me. Early on, it was mostly a fascination of the age and scale of buildings as well as details small enough for me to explore as a child; like miniature doors and secret passageways.
The childhood games I would play with my siblings always featured a make-shift house in our backyard that included details like landscaping; and I was always very particular about the way it looked. As I got older I started to appreciate design in other ways and at other scales and mediums. I have always been interested in clothing—silhouettes, textures, and fabrics—but it took for me to go to architecture school to really understand the relationship between the two.
How has your practice evolved or shifted as a result of your experience/studies at SCI-Arc and through what you've been involved in since?
Transitioning from school is always challenging because there is that gray area between the surreal work we often do in the digital space and the practical limitations of building, such as time and budget. Finding the balance between my formal interests and pursuing the right type of project for me has been key in developing my practice.
This meant that I started to take on some smaller scale projects, like public art, because I was interested in the formal freedom. These types of projects allow to me be more expressive when it comes to my formal interests and they've taught me to set realistic goals for myself.
In the future, what are you most interested in cultivating with your architecture practice, both culturally and in terms of design?
I have always been interested in the relationship between art and architecture, and I go through modes where I'm interested in pop culture references; these elements often tie back into my work. I hope to continue to progress my work in terms of these elements, where maybe there could eventually be a subculture that emerges through weaving all my interests together. I'd like to have an architecture practice that can seamlessly operate in different parts of the world as I've been relocating most of my life.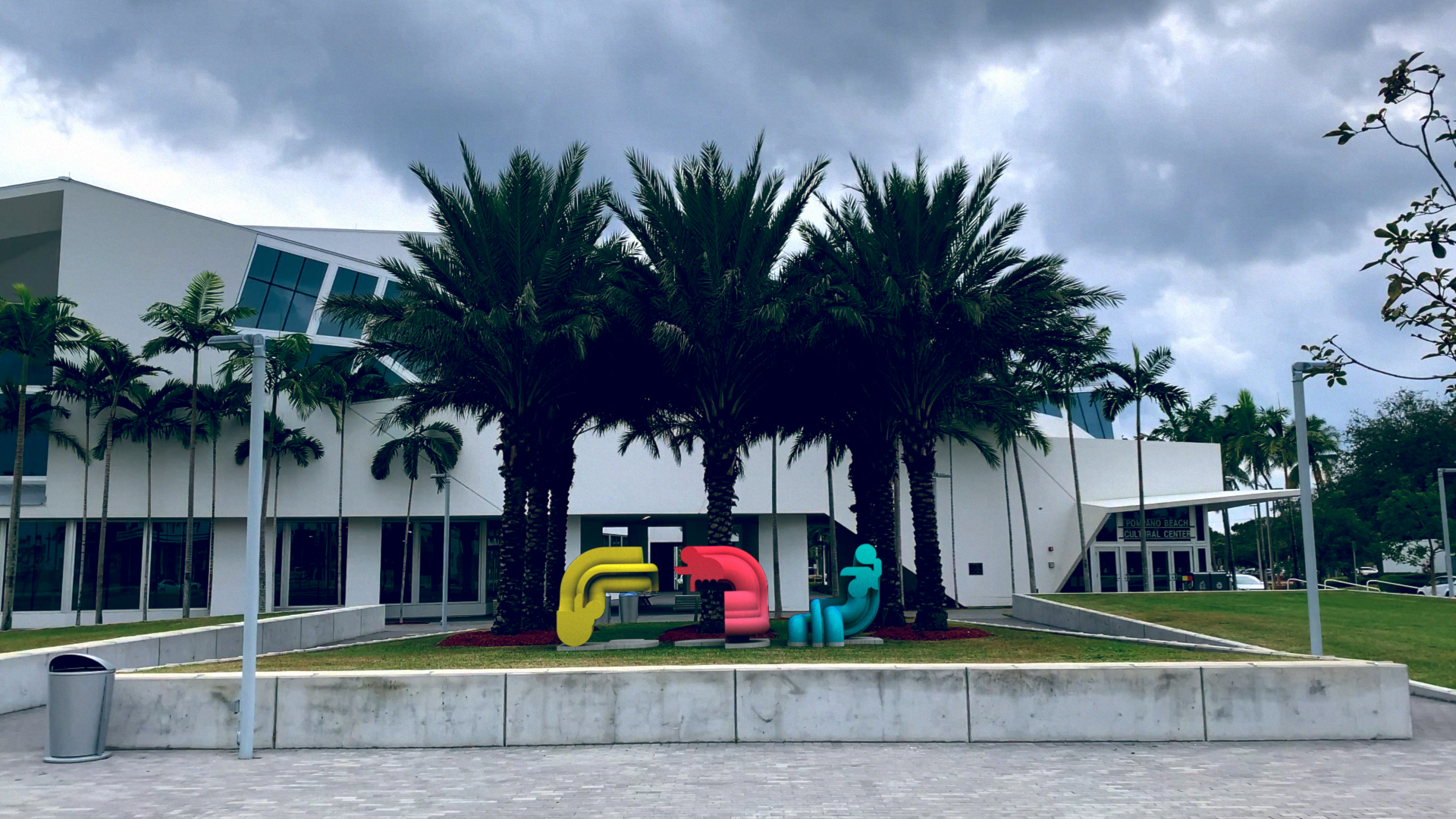 What has been the most surprising discovery during your time after SCI-Arc?
I don't think I can really be surprised by much, but post-SCI-Arc I've come across pedagogies and approaches to the architectural discipline that have been a lot more conservative and reliant on past teachings. This is not something I am new to, however, after SCI-Arc I have a deeper desire to see the architectural discipline evolve.
Aside from the discipline, I was faced with the challenge of getting my work recognized. This requires a lot of persistence and perseverance. Whether through endlessly submitting to journals, competitions, or open calls, learning which projects are sustainable in terms of attention, time, and money has been a part of the process of understanding which projects to pursue or to decline.
What to you are the most interesting, unexpected, and/or exciting nonarchitectural elements or forces affecting design/architecture today?
A few nonarchitectural elements affecting design/architecture (and vice versa) that I'm most interested in are fashion and film, as well as technology and pop culture. I'm very much interested in the feedback process between each of these. Wardrobe and set design, for example, are key elements in a four-minute music video. These things are hand-picked and curated down to the table setting.
Oftentimes you will see a monumental or popular piece of architecture in these videos or photos. A popular one being the Sheats Goldstein Residence, at which multiple fashion editorials and movies were photographed and filmed. This has evidently sparked an interest in designers to create photogenic objects and spaces—as we live in a digital age that has becoming reliant on spreading reach through the internet.
Aside from these, I think game design has become an interesting element that has been filtering into architectural representation in the last few years.
What would you like to see amplified, diminished, or shifted as a trend or practice within the discipline?
Amplified: Multidisciplinary design (fashion, film, product design, computer science)
Diminished: The necessity to produce strictly 'architects' in architecture school
Shifted: Realistic and practical methodologies in teaching design development in schools
Is there anything in your experience at SCI-Arc or otherwise that you see as helping to advance those developments?
My experience at SCI-Arc was great in terms of introducing multidisciplinary design within architecture. This is something I really enjoyed, and I found that I have become a lot more aware of the external forces affecting design after my M.Arch. Something that I appreciated about SCI-Arc from the start, and what motivated me to join the school right after my undergraduate degree, was the technological advancements that were progressing at the school. Research and scholarship in architecture were elements that I was not really aware of going into my undergraduate degree. So being a part of a school where everyone is working towards a different advancement in design was eye-opening for me.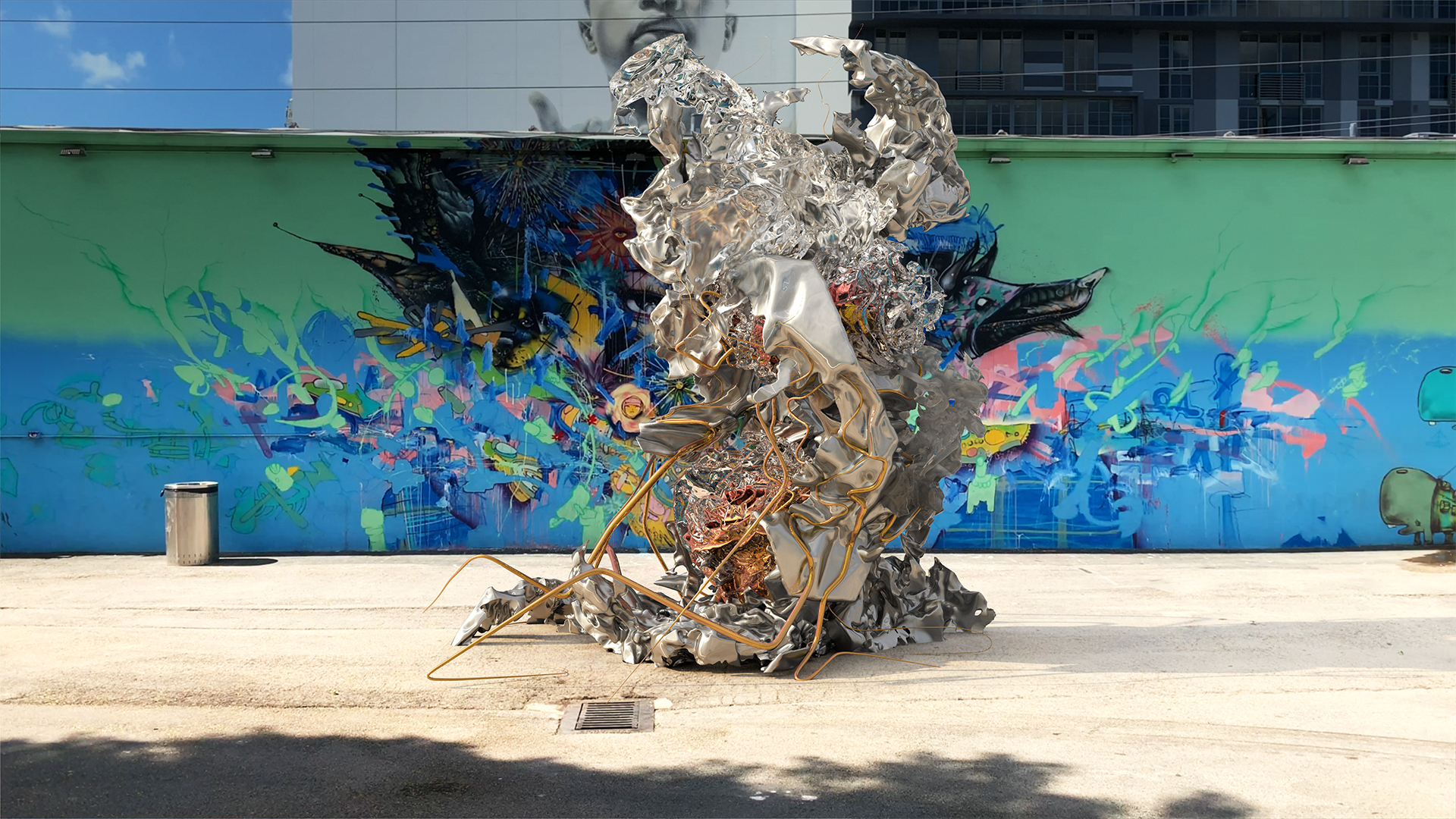 What is it about architecture that drives or has driven you to continue making/pursuing/teaching it?
As a designer, I have been in a continuous pursuit for something more; always challenging myself to produce more. All designers and educators know the process of reiteration and evolving your work. Although I enjoy stepping back to view the outcome of my work, I enjoy the design phase even more; it's during this process that I gain the inspiration for other work and learn how to achieve a better outcome for my next project.
Just like a scientist in a lab, designers experiment with concepts to see which will succeed and rework the concepts that don't, until a desired result is achieved. Sometimes we continually develop these same concepts throughout our career. Architecture both in academia and practice is a field where we are constantly learning and evolving. I enjoy the process of learning, honing my craft and expanding my knowledge. I actually find it exciting to create syllabi based on concepts that I am interested in. There is also something gratifying about seeing the ideas you have thought of materialized into physical space.
Is there anything you would share with your SCI-Arc self that would have benefitted you? What wisdom would you impart to a current SCI-Arc student?
Be open to trying new things, don't be afraid of asking a lot of questions; also self-learning is very important. Always look for new ways to be better at something that interests you, even if those things are outside of 'architecture.' Always compete with yourself, there's no win or lose when you're in a competition with yourself, just continuous advancement.