B.Arch Students Featured in AIA|LA's 14th Annual 2x8 Exhibition
On November 5, 2020, the Los Angeles Chapter of the American Institute of Architects (AIA|LA) will present its 14th annual student exhibition, 2x8: Domum. The organization's first ever entirely online event, this year's 2x8 exhibition will open with a scholarship award ceremony for the winning projects, after which, attendees will be invited to experience the participating students' work within a fully immersive virtual environment.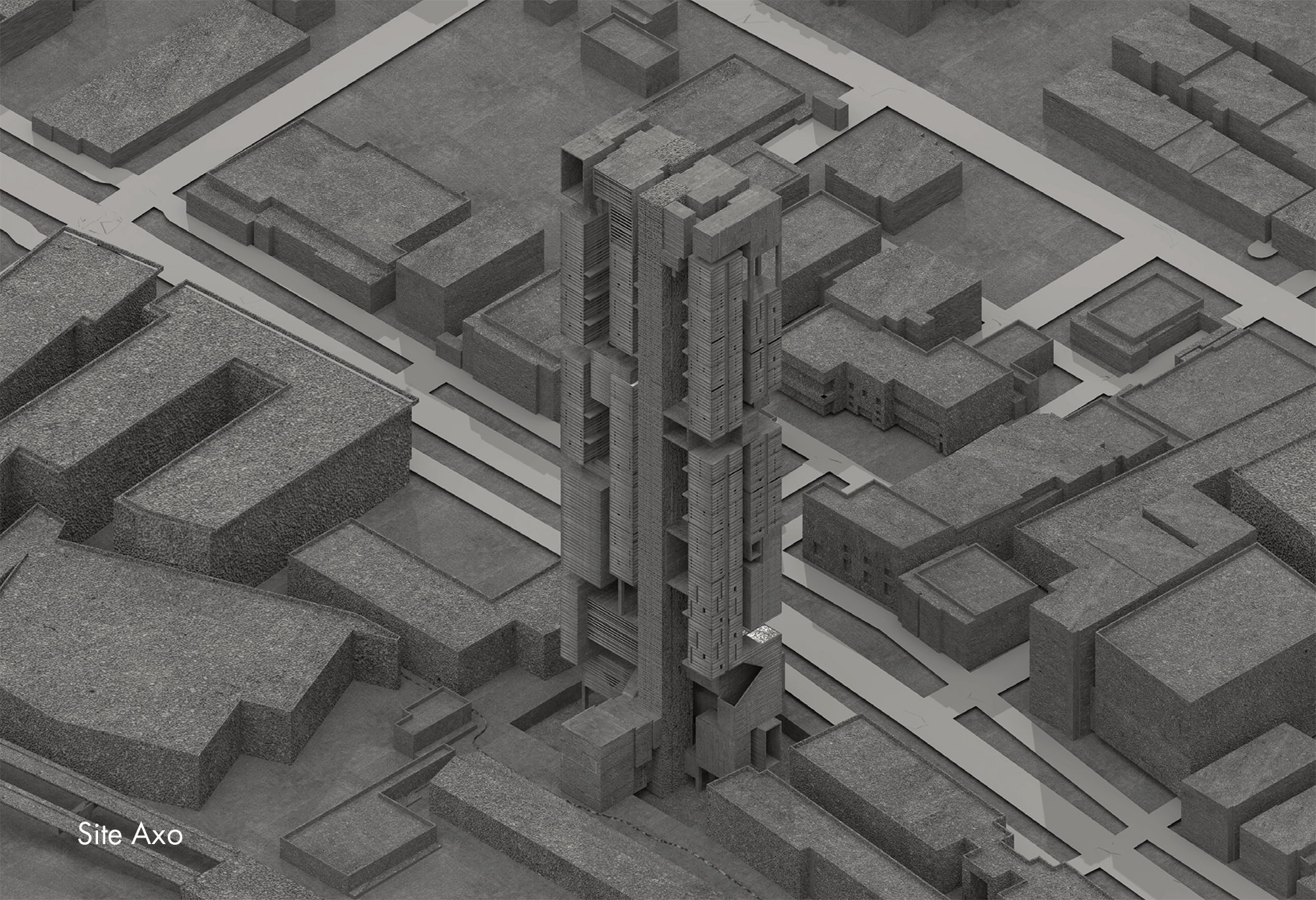 Included in this year's 2x8 exhibition are SCI-Arc B.Arch students Leena Alsalem, Jiaxin (Brian) You, Daniel Yu, and Andrew Oh. The exhibition itself was designed by SCI-Arc alum Garet Ammerman (M.Arch 2 '15, MS Design Theory and Pedagogy '17) and THR.D studio, Inc. Alsalem and You, as part of Darin Johnstone's 3A studio focused on experiments in microhousing in the Chinatown neighborhood of LA, proposed a series of bundled mini-towers composed of smaller units to form shared spaces, providing a sustainable housing alternative in dense urban areas. Yu and Oh's project, developed during the fall 2019 3A studio led by Ramiro Diaz-Granados (B.Arch '00), presents modular, moveable microhousing units centered around a void, which would aid in space configuration via sectional variation.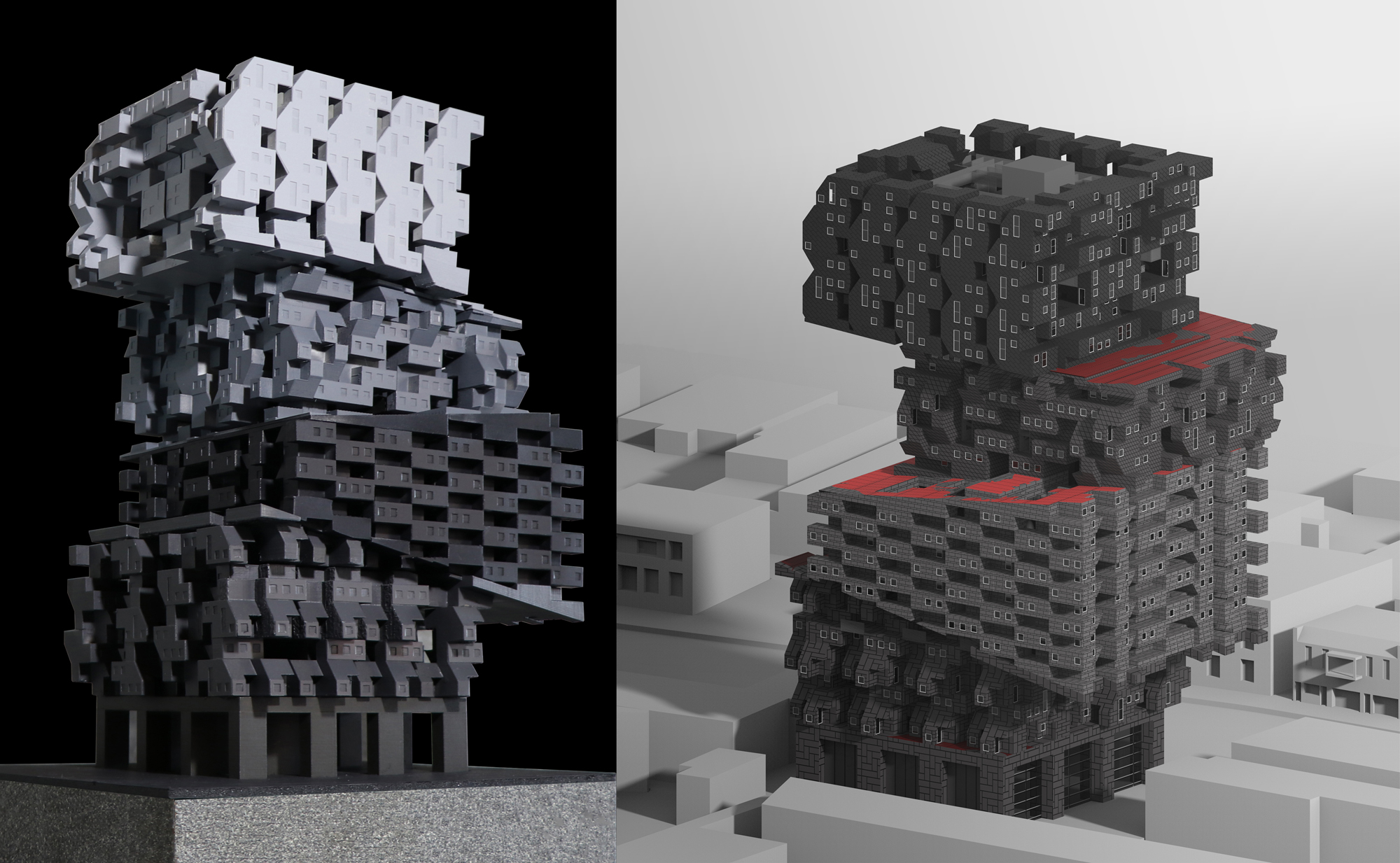 Each year, the 2x8 exhibition showcases exemplary student work from 16 architecture and design programs throughout California, "to celebrate the diversity of architectural philosophy and encourage conversation around a central topic." Reflecting a renewed interest in the contemporary dialogue surrounding housing inequity in Los Angeles and other urban centers across the US, students were asked to submit proposals and 3D models that present innovation solutions to this pervasive issue.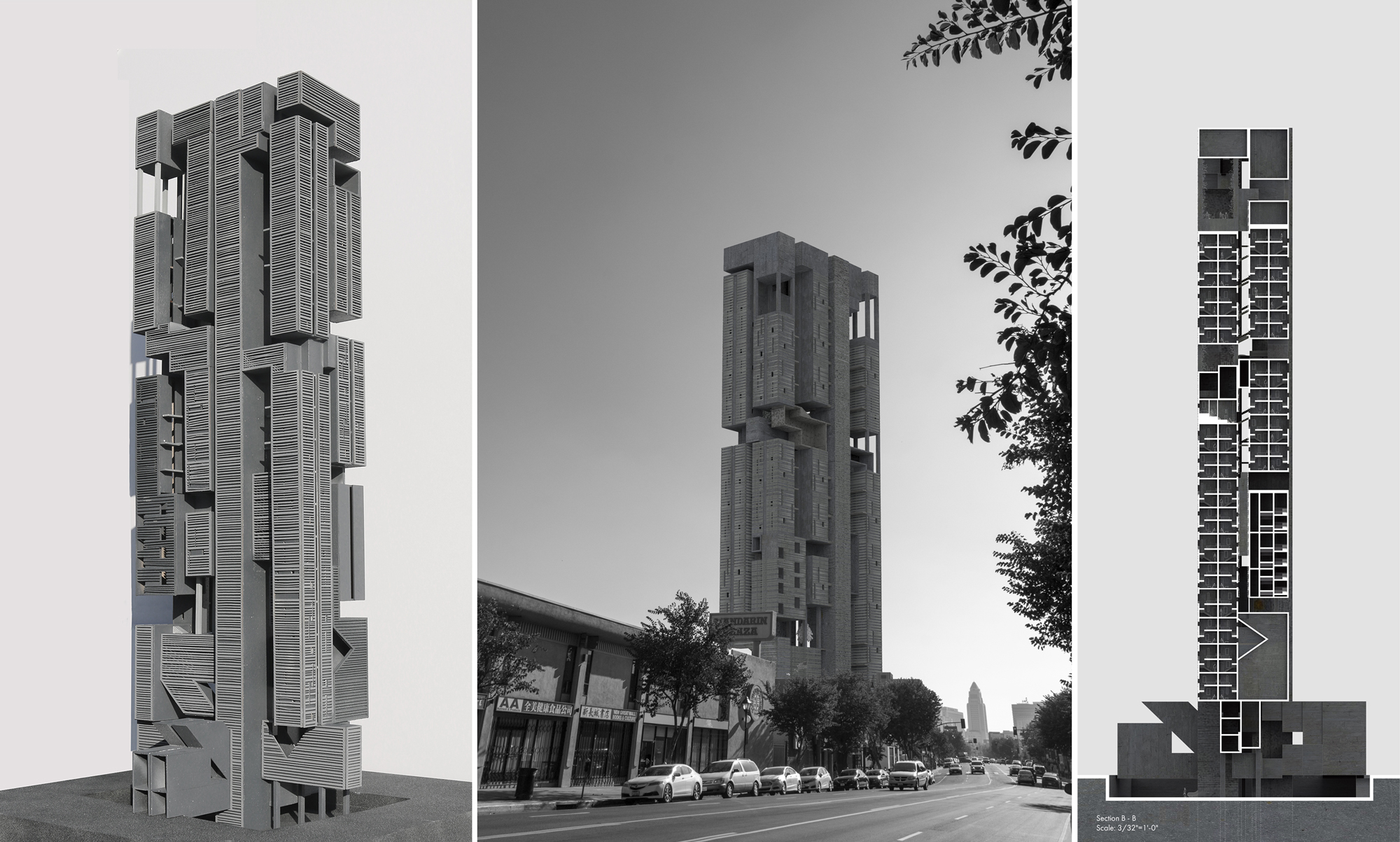 A public panel hosted by AIA|LA, in partnership with SoCal NOMA (National Organization of Minority Architects), will accompany the exhibition to discuss the problem of racial inequity related to housing scarcity, especially those exacerbated by the COVID-19 pandemic, as well as to identify ways organizations within architecture can address it. Selected projects featured in the exhibition will be awarded scholarship prizes totaling $30,000.
2x8: Domum will open virtually on November 5, 2020 and run through December 31, 2020. The exhibition and accompanying events are free and open to the public. Visit http://2x8.org to learn more.