DID 2020 'In the Clouds' Culminates in Celebratory Student-Led Exhibition
SCI-Arc's Design Immersion Days 2020 In the Clouds presented its final exhibition on July 11. Marking the culmination of DID's three-week-long summer curriculum, the exhibition featured a spectacular, livestreamed, student-run showcase of work made during the program. This year's iteration of DID, entitled In The Clouds, which took place entirely online and featured explorations of scale through cutting-edge design platforms, incorporated new methods for content and project delivery to engender a collaborative and fun social environment.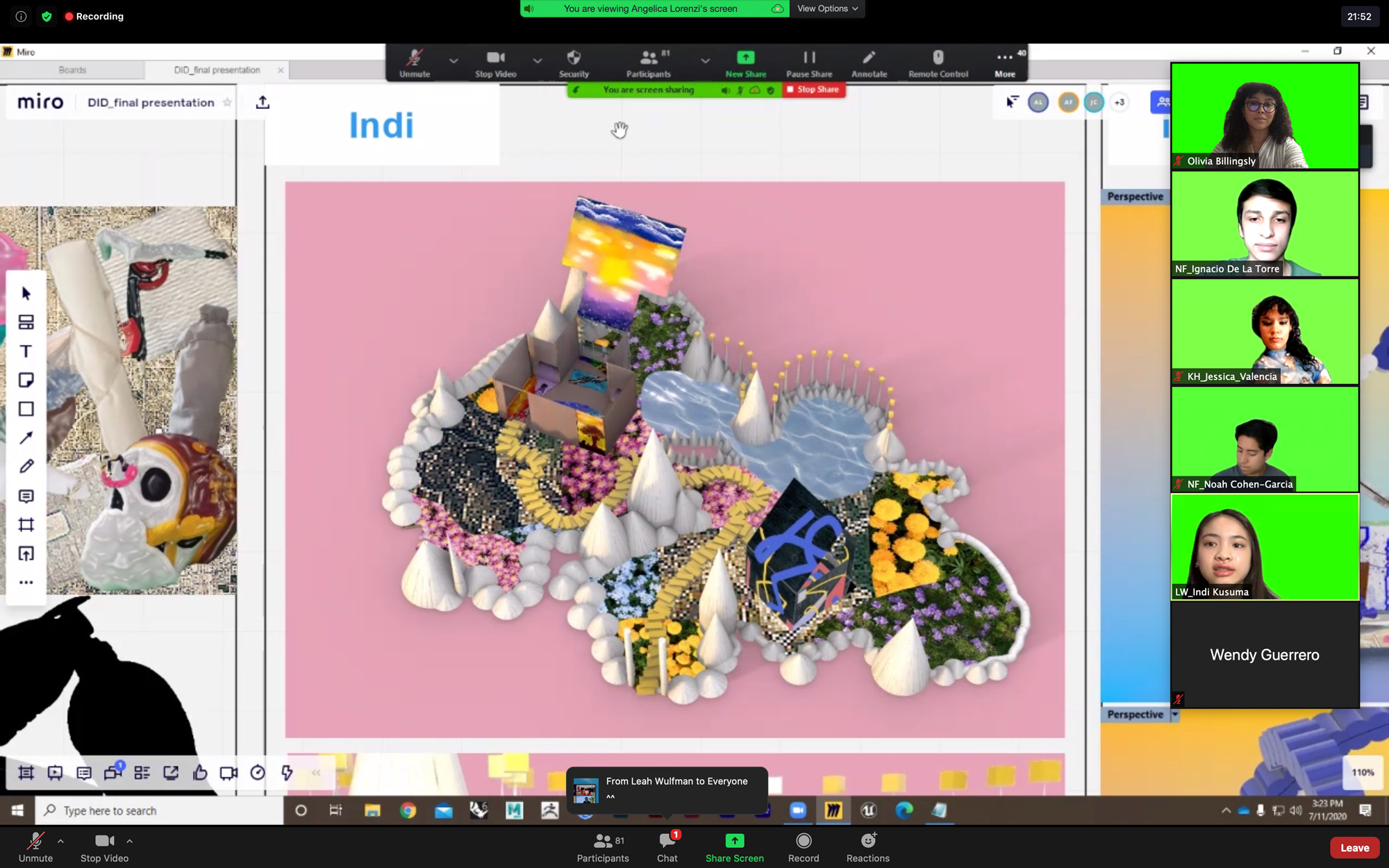 Design Immersion Days is SCI-Arc's immersive summer program that exposes high school students to design and architecture. Intended to inspire curiosity about the world of design, DID familiarizes students with the expansive architecture and design culture of Los Angeles. DID 2020 In The Clouds explored the creative potential of design and collaborative learning within a fully digital interface, and students from all over the world came together for a three-week-long series of design projects, tutorials, conversations, and lectures which plunged into contemporary design topics, tools, and techniques.
DID 2020 embraced the current time by looking forward and inventing forms of creativity with a new interactive website students used to collaborate and share their work. The exhibition itself, which was livestreamed on the SCI-Arc Twitch channel so that family, friends, and the SCI-Arc community could tune in is now viewable through August 11 via links found on the DID website and SCI-Arc's Twitch.
Projects such as The Room as a Surface/Volume, Garden, City Block, and Wacky Workshop: A Virtual Puppet Production allowed students the opportunity to explore describing space through measuring, drawing, and modeling a room; invoking levels of abstraction to look at the found objects in different ways; creating inclusive and enjoyable space within pragmatic urban infrastructures; and working on a collaborative Mixed Reality set to design physical and digital spaces.
In her opening remarks to introduce the exhibition Design Immersion Days Coordinator and SCI-Arc design faculty Mira Henry said of this year's program, "It was an immense effort to pivot this year to move DID online and we are so, so proud and pleased."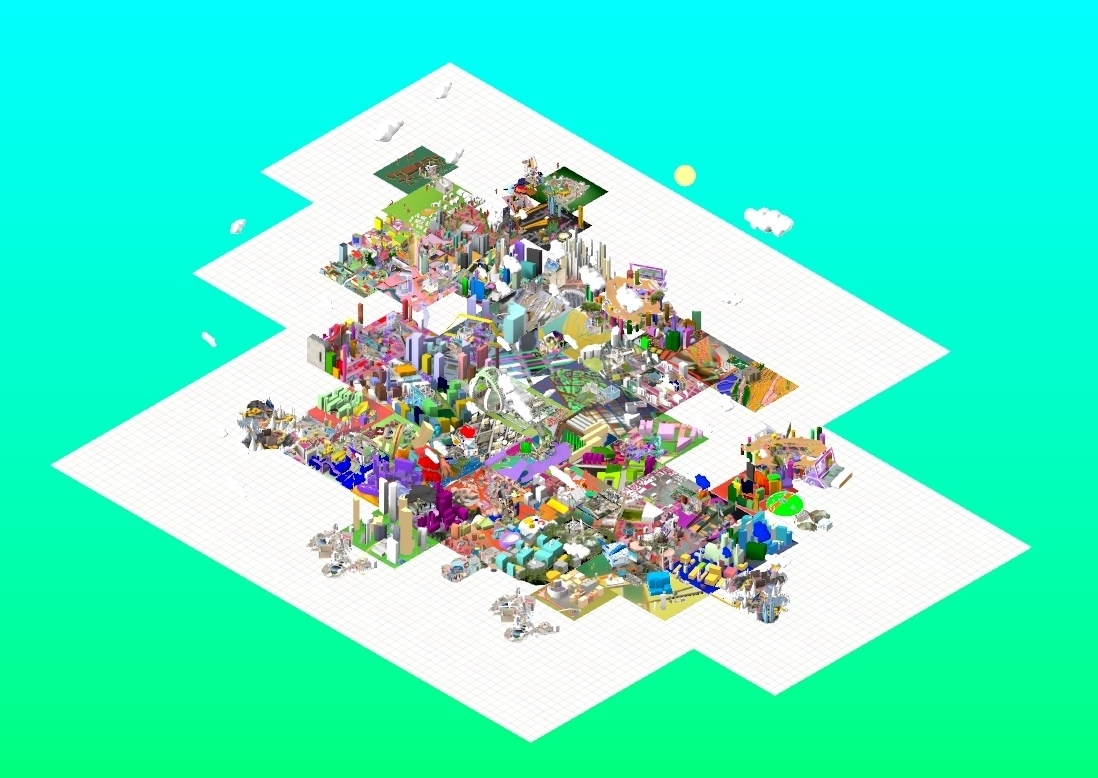 This year's DID instructors included SCI-Arc design faculty Angelica Lorenzi and alum Leah Wulfman (Fiction and Entertainment '18) as well as teaching assistants Natou Fall (M.Arch 2 '19), Alayna Davidson (M.Arch 2 '19), Kordae Jatafa Henry (Fiction and Entertainment '18), Corie Yaguchi (B.Arch '21), Andrew DePew (B.Arch '20), Zane Mechem (B.Arch '22), Wendy Guerrero (M.Arch 1 '21), Jesse Gates (M.Arch 1 '21), and Tucker van Leuwen-Hall (Architectural Technologies '21).
"This is such an amazing program that was able to help so many people like myself and others grow in so many ways," said DID participant and one of the event's MCs Noah Cohen-Garcia said of the exhibition and of the program itself. "I for one didn't expect for us to do so much amazing work in such a little amount of time."
Founded on the mission of providing the opportunity for all students to enjoy the expansive creativity of architectural education, DID 2020 continued its expressed mission of equity and inclusivity by making full and partial scholarships available for all students with expressed financial need.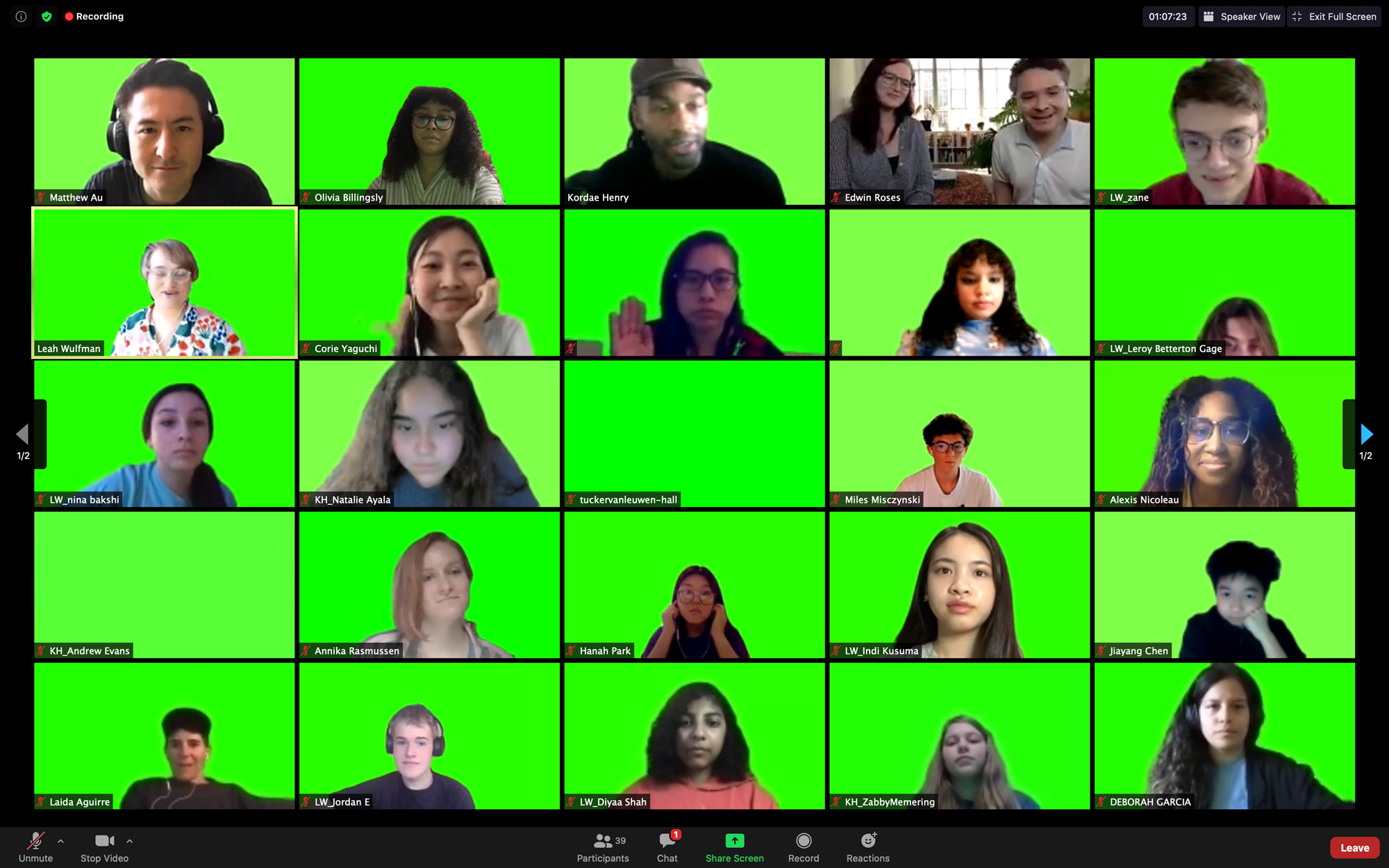 Design Immersion Days is generously supported by US Bank Foundation and Goodwin Family Memorial Trust, and recognized for its excellence at three levels of government—with support from the City of Los Angeles Department of Cultural Affairs, National Endowment for the Arts, and the California Arts Council.