SCI-Arc Emergency Fund Offers Continued Pandemic Relief to Students
Fraught with challenges, SCI-Arc's 2019-20 academic year has been unlike any other in the school's history. In response to the outbreak of COVID-19 in mid-March, accompanied by a rapid transition to remote instruction and pivoting programs to take advantage of the possibilities afforded by virtual interactions, SCI-Arc also shifted its resources to accommodate the immediate needs of its student body, establishing the SCI-Arc Emergency Fund to help students with the costs associated with remote learning.
With institutional support and a matching grant challenge for up to $35,000 from trustees Tim Disney and Tom Strickler, SCI-Arc launched its Emergency Fund, which awarded $408,000 in grant funding to 120 students enrolled in the summer term.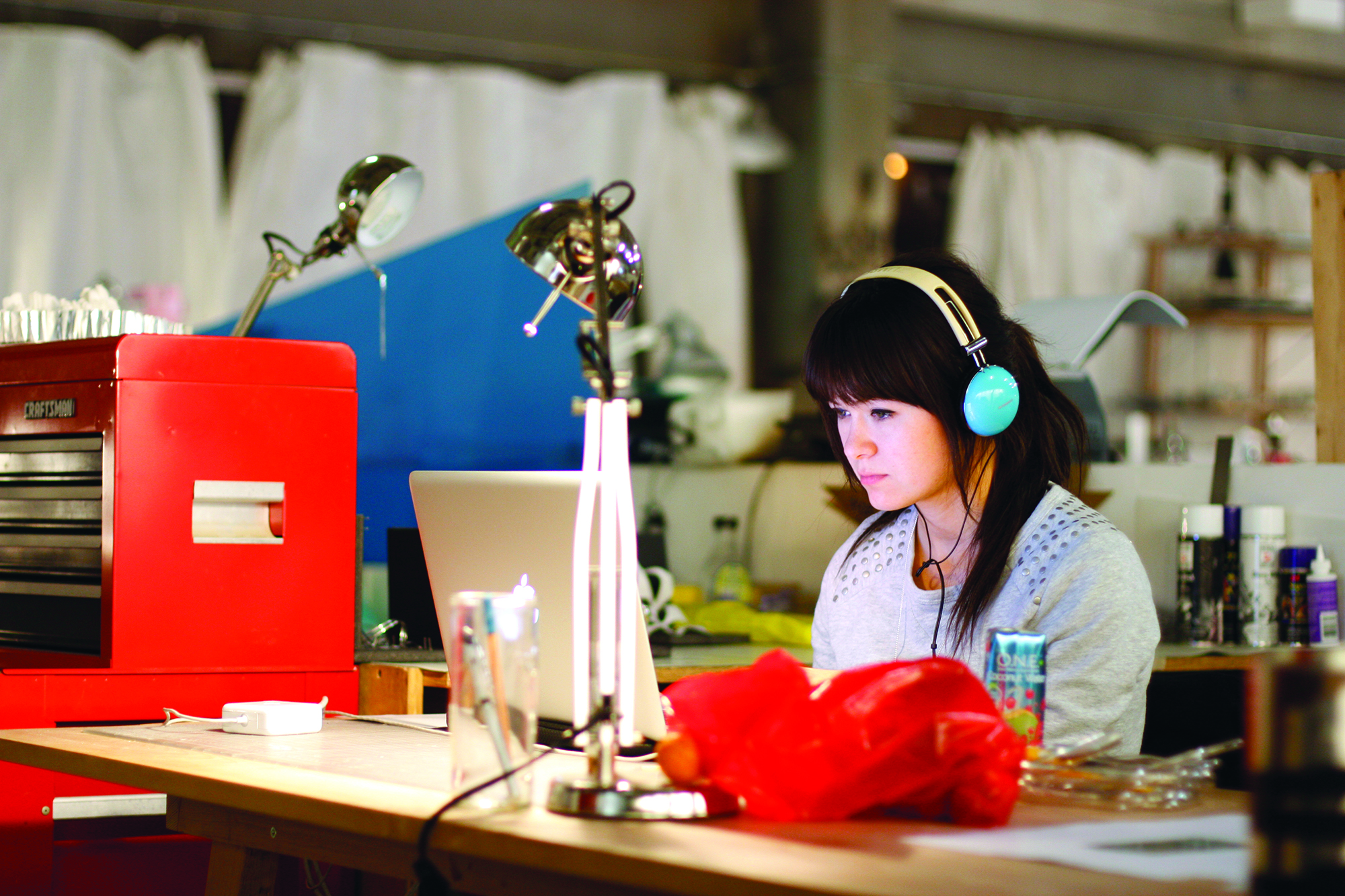 "This has been a very unusual and challenging year for us all, on many levels," commented SCI-Arc Vice Director and Chief Academic Officer John Enright. "SCI-Arc is committed to supporting our students' temporary transition to online studies, and we've offered technology and need-based grants to every student enrolled for the fall 2020 semester, in addition to other reductions in fees and health costs."
In order to further extend financial relief to students affected by the pandemic, the SCI-Arc Emergency Fund remains open to those interested in supporting the next generation of visionary architects by making donations on their behalf. Enright continued, "We are grateful to Tim Disney and Tom Strickler for their matching challenge, and we hope our friends in the SCI-Arc family will take advantage of this opportunity to double the impact of their support."
SCI-Arc continues its commitment to supporting all students and members of the SCI-Arc community who have been affected by the public health crisis, keeping in mind the disproportionate impact on Black, Indigenous, and people of color. The SCI-Arc Emergency Fund is being developed in conjunction with an institutional plan to address systemic racism and injustice in the field of architecture.
To make a gift to the SCI-Arc Emergency Fund, visit the SCI-Arc website here.