Spotlight on SCI-Arc Essential Staff: Becky Cuenco, Bursar and Accounting Coordinator
SCI-Arc is fortunate enough to have some incredible (and incredibly stylish) essential staff. To highlight these individuals and the important work they do, several of SCI-Arc's essential staff members were recently asked to model our newest apparel, designed and produced to commemorate SCI-Arc Commencement 2020.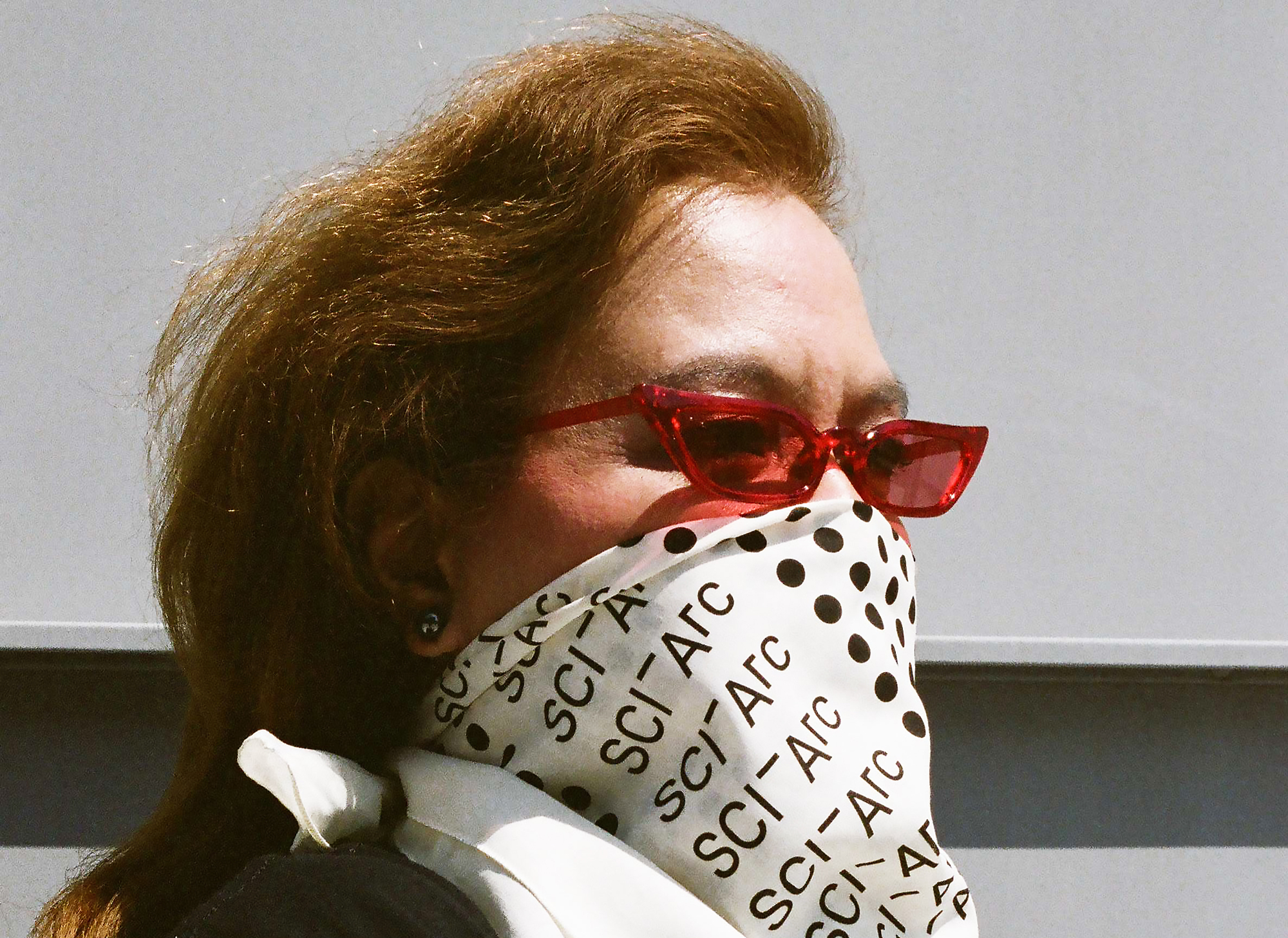 We spoke to Becky Cuenco, Bursar and Accounting Coordinator, to learn more about her style, position at the school, and what she appreciates most about SCI-Arc.
Hi Becky! What do you do at SCI-Arc and how long?
I started working at SCI-Arc as a temporary employee on June 1, 2007. I worked in Development, Payroll, and in the Finance Department. I became the full-time Payroll Clerk in 2008, and in 2015 I was transferred to the Finance Department. Presently my position is Bursar/Accounting Coordinator. I have been working at SCI-Arc for more than 13 years now.
How do you define SCI-Arc, and what makes it a unique place to be for you?
SCI-Arc is an architecture school for students who want to pursue their career in architecture and become the best architects of the future. It provides good education for students and provides compensation for the faculty and staff. SCI-Arc family shows love for each other, whatever position you have, or which country you come from. SCI-Arc gives an equal opportunity to all, which makes it a unique place for me to stay. My love for SCI-Arc has made me stay here, too.
Your style is definitely iconic at SCI-Arc. How did you develop your signature style?
Developing signature style just came naturally. If you love to do something, you will do everything to be good at it. You will handle it with love, just like the love you have for the school.
What made you decide to model SCI-Arc merchandise?
Being a naïve and reserved person—modesty aside—I did not hesitate. Because as I said before: my love for SCI-Arc made me decide to model the SCI-Arc merchandise. And it developed my self-confidence. It was my first time to do a photo shoot and I was very honored and happy to do it.
Based on your personal style, is there a piece of SCI-Arc merchandise that you're drawn to?
I can choose no particular merchandise because for me all of them are beautiful, stunning, and worthy to be drawn to.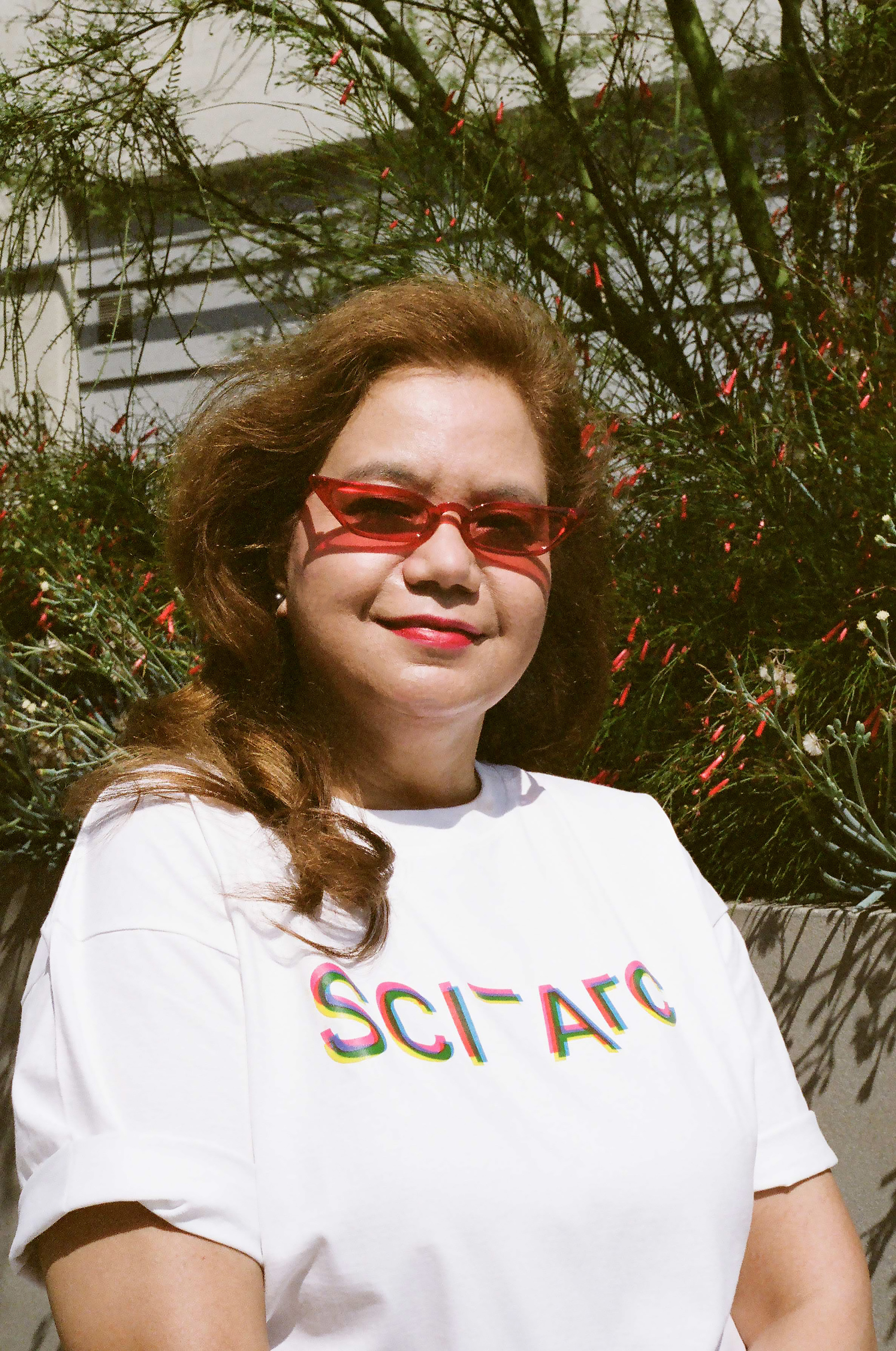 To purchase limited edition, bedazzled apparel specially designed to commemorate SCI-Arc Commencement 2020, visit the SCI-Arc online store here.