Spotlight on SCI-Arc Essential Staff: Saide Serna, Admissions Processor
SCI-Arc is fortunate enough to have some incredible (and incredibly stylish) essential staff. To highlight these individuals and the important work they do, several of SCI-Arc's essential staff members were recently asked to model our newest apparel, designed and produced to commemorate SCI-Arc Commencement 2020.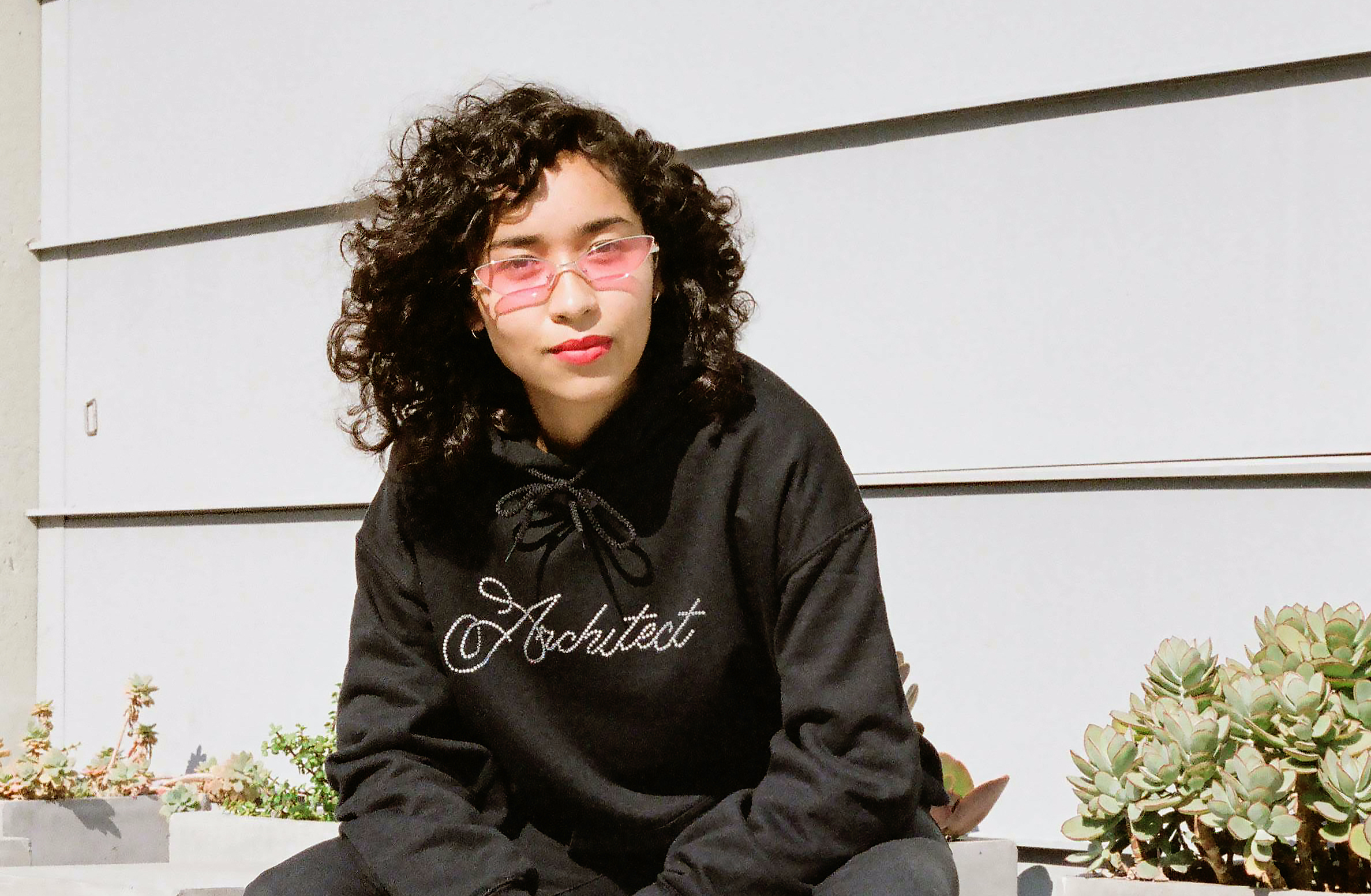 We spoke to Saide Serna, Admissions Processor, to learn more about her style, position at the school, and what she appreciates most about SCI-Arc.
Hi Saide! What do you do at SCI-Arc and for how long?
I started working at SCI-Arc in February of 2018 as the receptionist. I joined the Office of Admissions as their Admissions Processor in March!

How do you define SCI-Arc, and what makes it a unique place to be for you?
SCI-Arc is a place that brings one's creative side very easily! Walking through the building has inspired me to see the outside world differently, which has had a huge influence in my photography. Working at SCI-Arc inspired me to start architectural photography.
Your style is definitely iconic at SCI-Arc. How did you develop your signature style?
Thank you! The Swedish word "LAGOM" meaning "not too much, not too little… just the right amount" has influenced my style not just in the way I dress but the way I adhere to living. You will see me in very plain colors (white, black, grays) but I layer using different textures. I also love throwing in a nice bandana! Carhartt and Dickies are also my favorite.
What made you decide to model SCI-Arc merch?
I was asked if I wanted to model back when I first became a SCI-Arc employee—they needed someone to wear the black SCI-Arc beanie. I decided to go ahead and do it! It was my other way of being involved with SCI-Arc. I have continued to participate, and I enjoy every moment of it.
Based on your personal style, is there any piece of SCI-Arc merch that you're drawn to?
The bandanas. I may have been the one that inspired the SCI-Arc bandanas! Hahah GET YOURS!
To purchase limited edition, bedazzled apparel specially designed to commemorate SCI-Arc Commencement 2020, visit the SCI-Arc online store here.