SCI-Arc Faculty and Alumni Recognized Among AIALA 2020 Design and Next LA Awards
The Los Angeles chapter of American Institute of Architecture (AIALA) has just released the winners of its prestigious Millennium Awards, as well as the recipients of the 2020 AIALA Design Awards and Next LA Awards.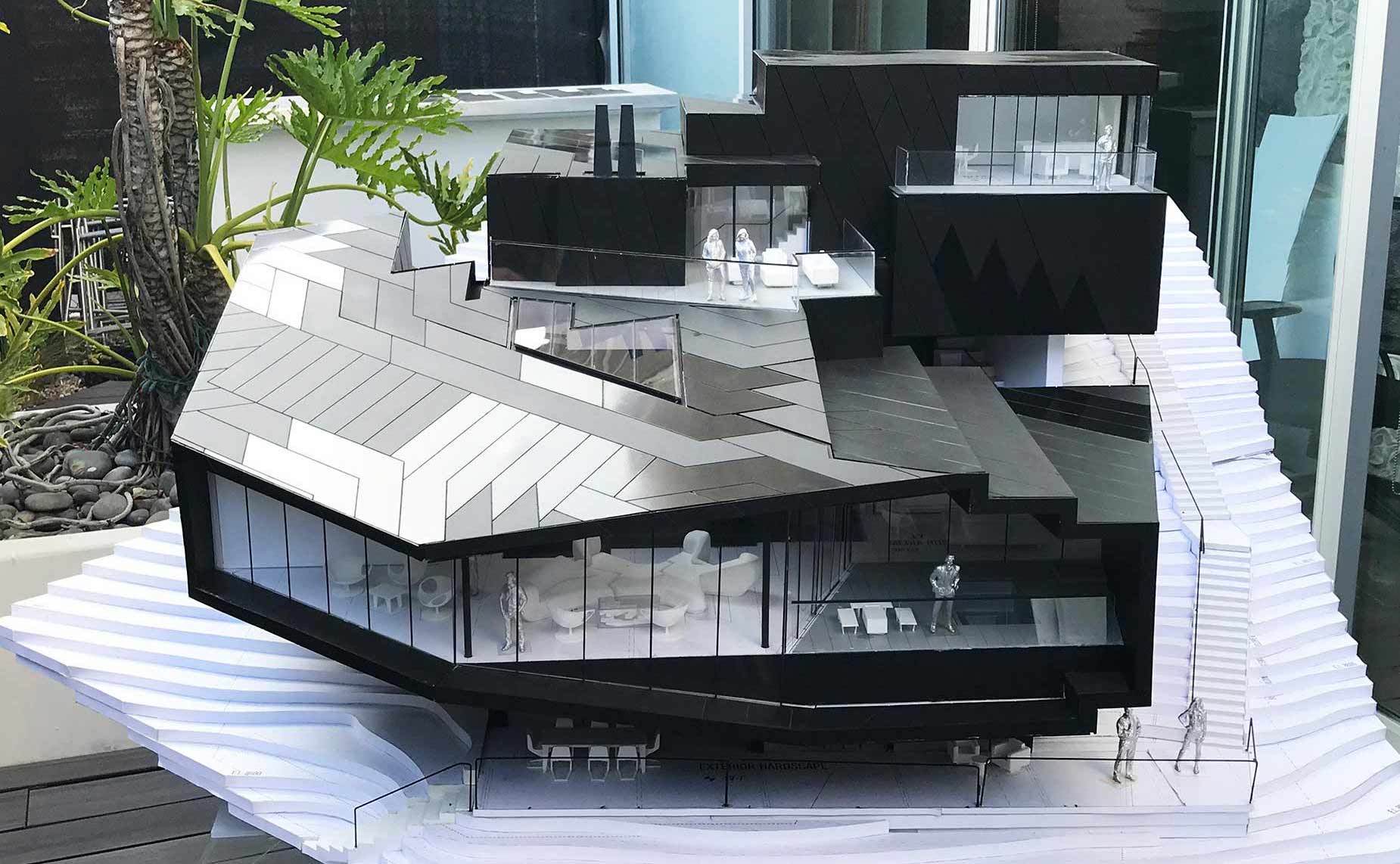 Announced during the organization's 2020 AIALA Design Awards on October 29, the recipients included several SCI-Arc faculty and alumni who were recognized for their outstanding and forward-thinking design work this year, such as Undergradate Program Chair Tom Wiscombe (Tom Wiscombe Architecture) and Distinguished Founding Faculty Thom Mayne's firm Morphosis Architects, as well as alumni Barbara Bestor (M.Arch 1 '92) of Bestor Architecture, Angela Brooks (M.Arch 1 '91) of Brooks + Scarpa, Annie Chu (B.Arch '83) and Richard Gooding (B.Arch '84) of Chu+Gooding Architects, and Clay Holden (M.Arch 2 '00) of Clay Holden Architects.
As in previous years, winners were chosen from entries submitted in six individual categories: Single-Family Residential, Adaptive Re-Use/Renovation/Historic Preservation, Retirement, Affordable Housing, Additions and Accessory Dwelling Units, and Multi-Unit Residential. In addition to the AIALA Design Awards 2020, which recognize completed work, this year's honors included the addition of the Next LA award designation, which acknowledged as yet unbuilt projects.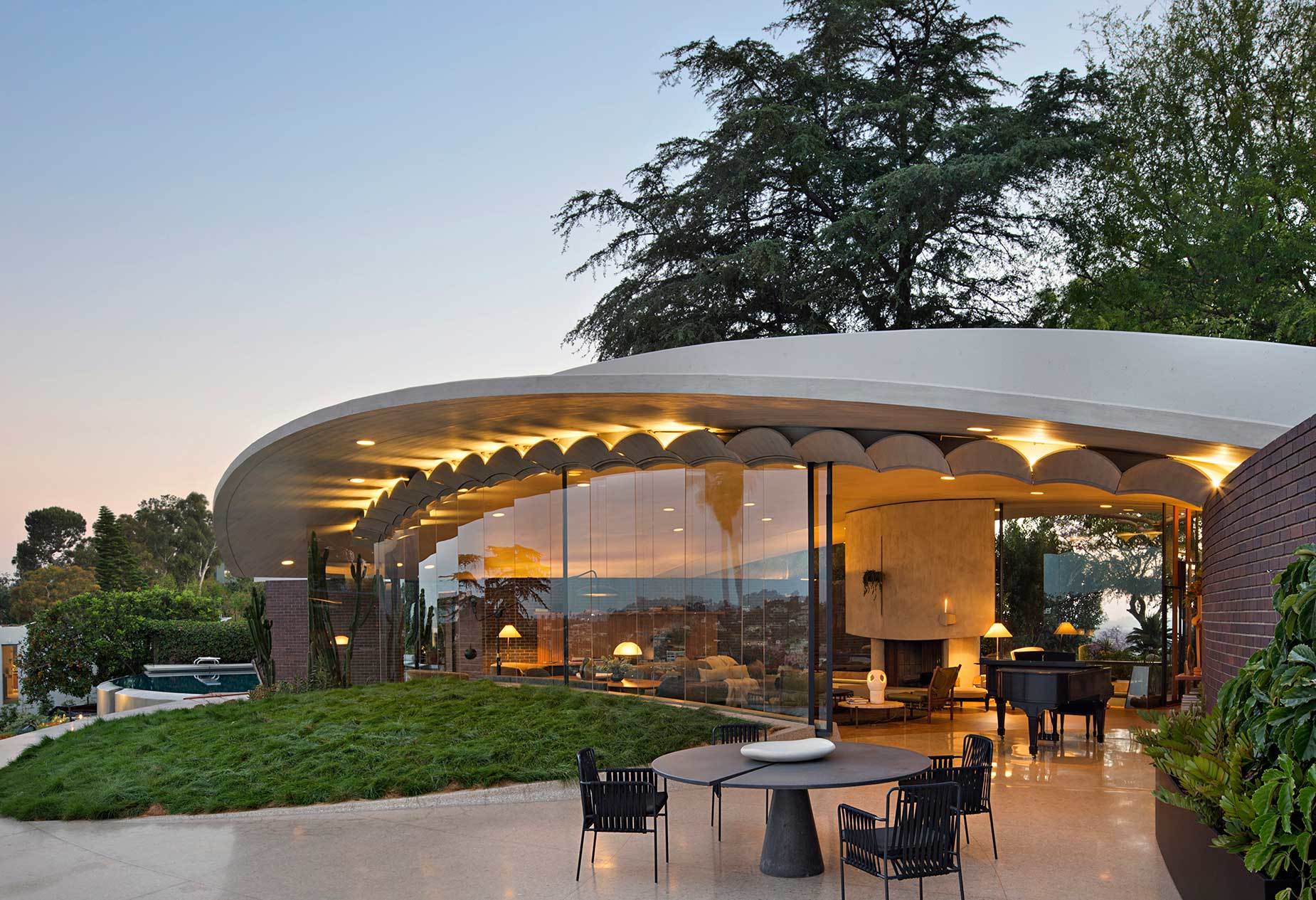 Wiscombe, who received Next LA Awards for both his OBM Headquarters in Columbus, Ohio and The Dark Chalet in Eden, Utah said of the honor, "I'm really proud of these awards because they recognize our goal of realizing projects that are mysterious in all ways—from their massing and silhouettes all the way down to their tectonics. I'm also convinced that the reason these two projects were selected is that they both are exceptional in the way they harness planetary energy; The Dark Chalet for instance is 362% energy positive, which sets the stage for a whole new discussion of energy abundance versus lack in the twenty-first century."
SCI-Arc board member, honorary trustee, and friend Merry Norris, who passed away earlier this year, was also honored during the event.
Full list of winning SCI-Arc alumni, corresponding firms, projects descriptions, and images below. For more information on the AIALA 2020 Design Awards visit https://www.aialosangeles.org/.
2020 AIALA Presidential Honoree
2020 AIALA Citizen Architect
Angela Brooks (M.Arch 1 '91)
2020 AIALA "BEST OF THE MILLENNIUM" AWARD WINNERS:
Citation Award
Caltrans District 7 Headquarters (Los Angeles, CA)
Morphosis Architects
The design of the building really places a lot of emphasis on making it a great space for the employees to work. We appreciate the commitment of a public agency towards design excellence and to really attempt to use architecture to anchor a neighborhood. The public art project was really part of the innovation of this project as well. The photovoltaic panels were certainly very progressive and an unusual feature to a building like this. There's no question that this is an iconic building for the City of Los Angeles.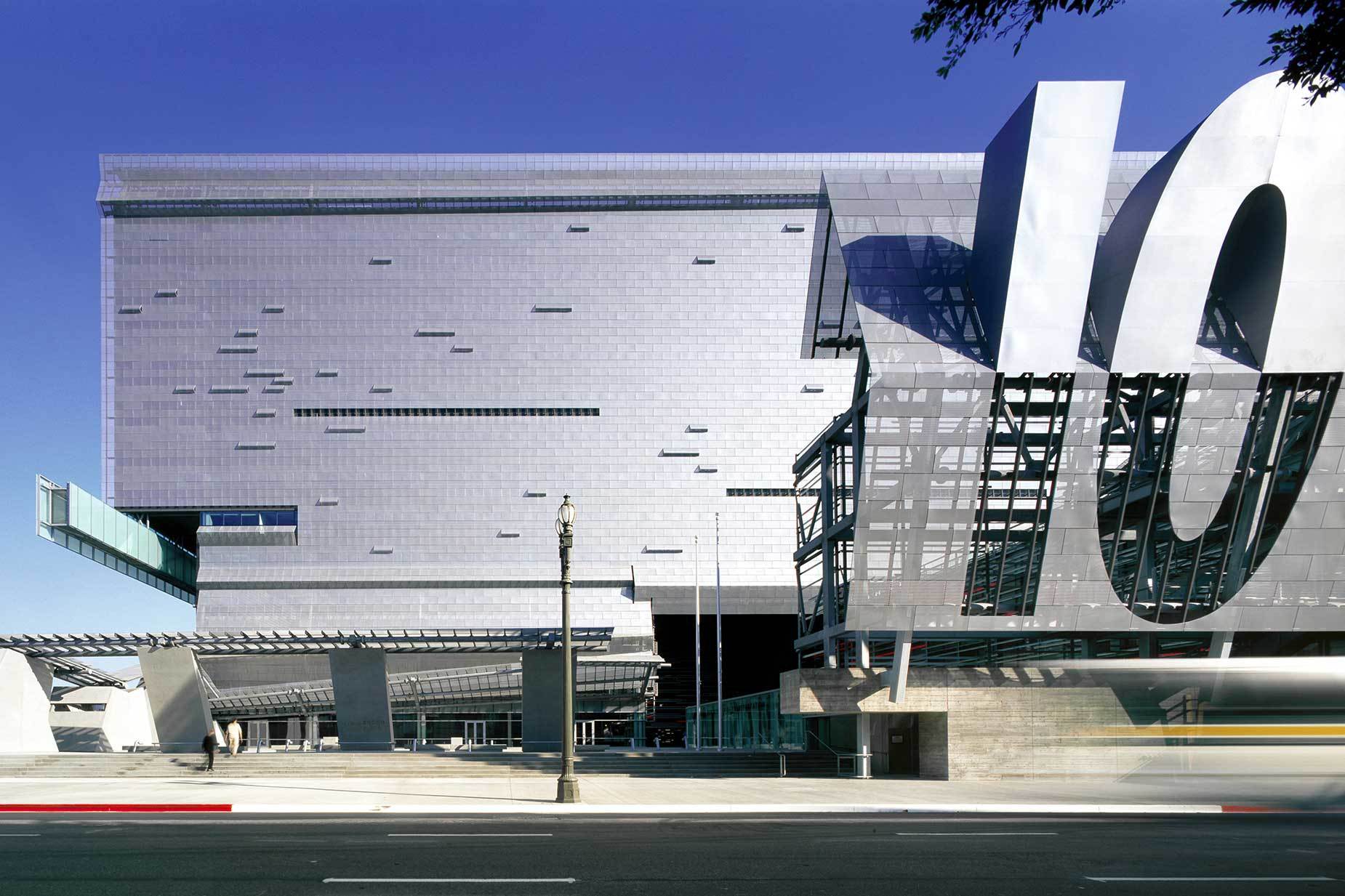 Merit Award
Brooks+Scarpa
Solar Umbrella (Venice, CA)
Angela Brooks (M.Arch 1 '91)
This project exemplifies the best of California living; the indoor/outdoor continuity of space. But it's also pointing the way to a future for residential innovation–off-grid, generating its own energy. This openness to the neighborhood is an incredibly generous gesture. We really appreciate its efforts to recognize that there's an opportunity in single-family residential architecture to actually be environmentally sensitive. This house is an extraordinary exercise in the play with planes and the assembly, that are made permeable yet provide shelter. It's a really formidable conjunction of formal precision with forward thinking technology.

Merit Award
Brooks+Scarpa
The SIX (Los Angeles, CA)
Angela Brooks (M.Arch 1 '91)
There's no question; this is an iconic building. But what makes it so profound is its program. You can imagine the transformative impact that it would have on a community of disabled veterans. It's a lot of architecture with minimal means, in an interesting way–that's what makes it so masterful. This building goes so far beyond anything one would expect in this kind of program or typology. The way that this building, in a masterful way, provides a sense of community for its inhabitants but at the same time guarantees privacy and also arrives at giving a bold outward gesture, a real statement towards the city. It's exceptional and highly laudable.

Citation Award
Silvertop (Los Angeles, CA)
Bestor Architecture
Barbara Bestor (M.Arch 1 '92)
The challenges of working on an iconic piece of architecture can't be understated. So the renovation, and the care and attention that the architect placed in bringing this building back to life, are incredible because it's an iconic project that is recognized not only in LA, but around the world. Unquestionably, an extraordinary historical significance for the City of Los Angeles. And the idea that these buildings deserve to be repurposed and brought back to life in perpetuity—it's exactly what we should be doing in the city.

2020 AIALA NEXT LA WINNERS:
Typology: Commercial/Mixed-Use:
Merit Award
OBM Headquarters (Columbus, Ohio)
Tom Wiscombe Architecture
This project exudes great vim, vigor, and intoxicating character. The project adopts a convincing strategy for spacemaking and a commitment to performalism. Everyone who works there will be completely and pleasantly surprised their building is so rationalized beneath the surface.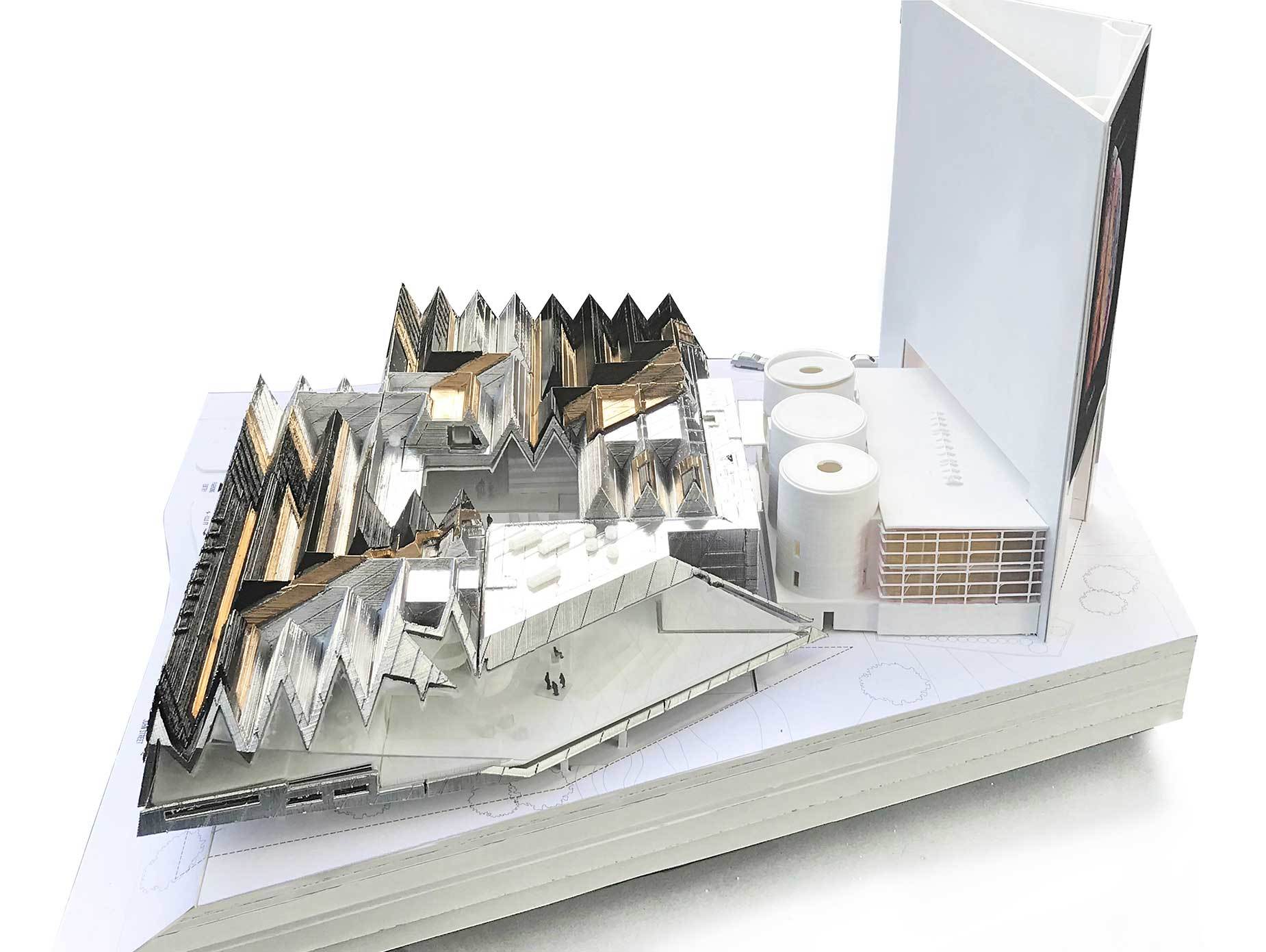 Typology: Single-Family Residential:
Honor Award
The Dark Chalet (Eden, Utah)
Tom Wiscombe Architecture
This project is unanimously recognized for its aggressive rigor, control over gravity, and materiality, adding grace to complexity. We should all sleep better at night knowing that beneath the nerve-wracking gymnastics, there is an underlying performance rationale. Undeniably, it is a dastardly, indivisible fusion of tectonics and stereotomy. Grotesque yet inexplicably attractive, it is a strange, mesmerizing new realm where familiar associations weirdly unfold and unravel.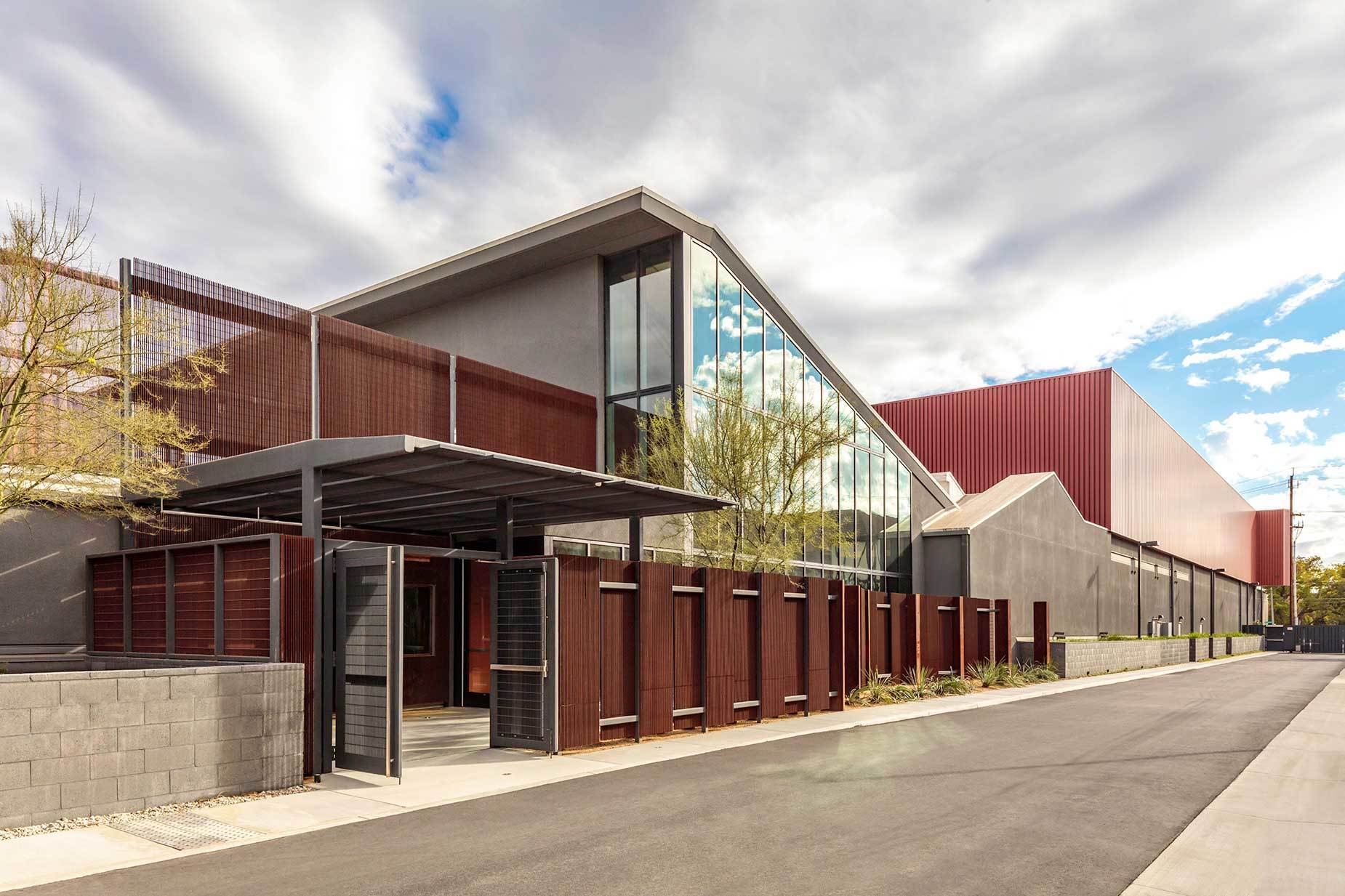 2020 AIALA DESIGN AWARD WINNERS:
Citation Award
Autry Resource Center (Burbank, CA)
Chu+Gooding Architects
Annie Chu (B.Arch '83) + Richard Gooding (B.Arch '84)
Reusing an existing uninhabitable building in a very understated, but still very powerful intervention is what we need to do more in architecture these days. A very thoughtful adaptation of a building that some might have considered a 'throwaway,' instead repurposed into an innovative museum space.
Typology: Interior Architecture Citation Award
Clay Holden Architects
Salon Xia (Pasadena, CA)
Clay Holden (M.Arch 2 '00)
The interior design of this Salon is done using resources that are not the usual suspects. This creative and novel way of defining a space is very refreshing.