B.Arch Students Olivia Billingsly and Allyn Viault Found Design Students for Action
Over the summer, SCI-Arc B.Arch students and STUN members Olivia Billingsly (B.Arch '24) and Allyn Viault (B.Arch '21) started Design Students for Action (DSFA), a student-led coalition organizing community-based aid for unhoused citizens of Los Angeles. We spoke to Olivia and Allyn to learn more about the organization and its founding, as well as the connection between design education and advocacy.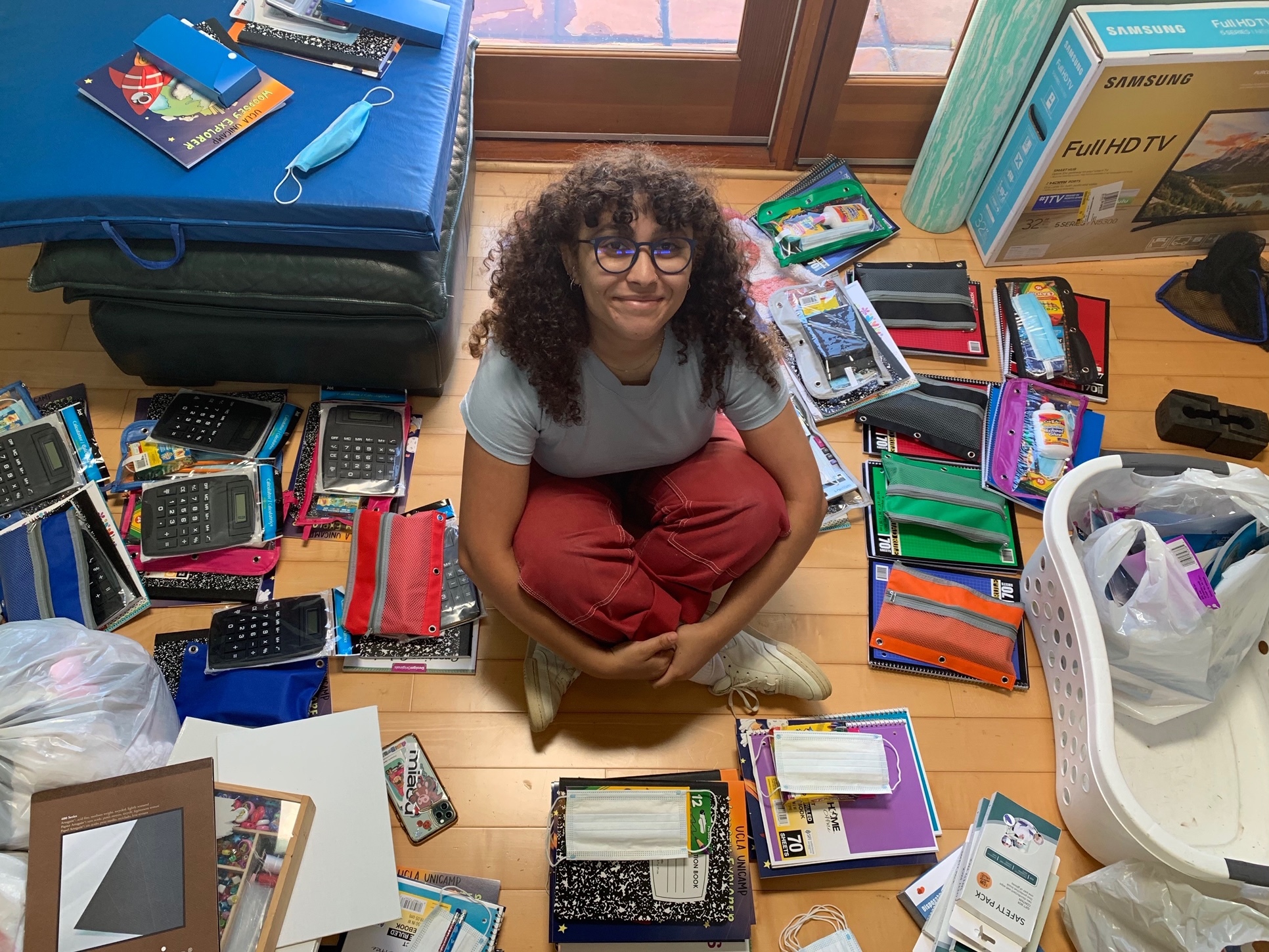 Hi Olivia and Allyn! Thank you for speaking with us! First of all, what is Design Action for Students, how did it start, and what are each of your roles?


Olivia Billingsly: Design Students For Action is a coalition of design students from all over Los Angeles. We realized that we hadn't really heard about any design students doing something like this before, so we decided to take the plunge and start something ourselves!
Allyn Viault: I'm a member of Feed The Streets LA and we joined forces to create Design Students for Action. In an effort to create our own coalition, we decided to focus on helping out students in Los Angeles for our first event. In particular, we chose an LAUSD's student-run coalition Students Deserve (@la_studentsdeserve).
As an organization engaged in community-based aid, what actions have you been taking?


OB: As of recently, Design Students For Action held our first supply drive on August 29 and 30. We teamed up with Feed The Streets Los Angeles and Los Angeles Students Deserve to assemble care packages for our unhoused members of the community, create school kits for LAUSD students, and make clothing bundles for both students and the homeless.

AV: Our goal is to have an event like this every month. This month we have been focusing on distributing personalized school supply packages to students.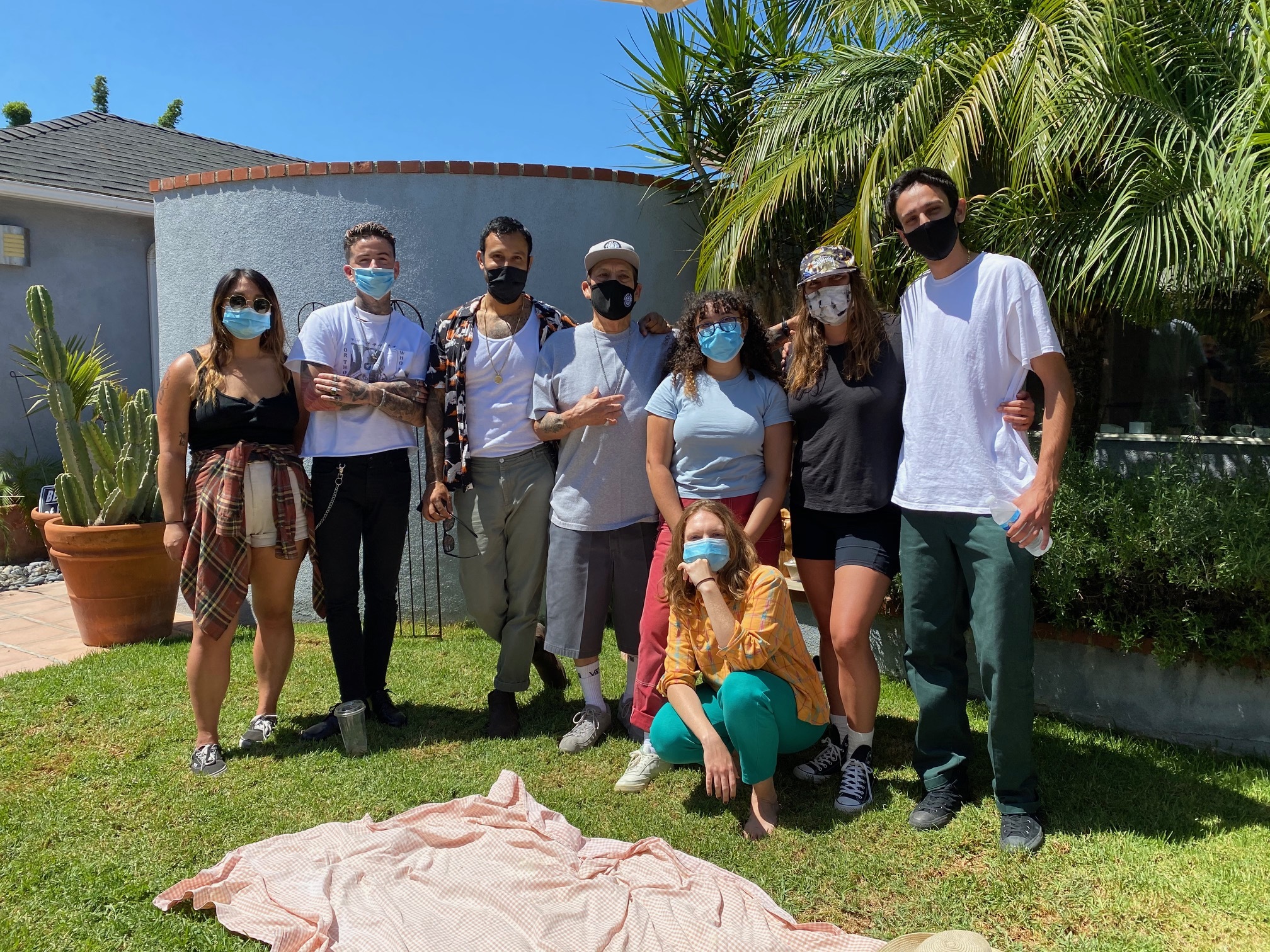 What are your plans for the organization moving forward?


OB: Our goal is to have an event like this every month. We want to reach every part of Los Angeles to lend a helping hand to those who need it the most in our community. If every month in some way DSFA can make a contribution to our community, that would be amazing!
How can others get involved?
AV: Others can get involved by donating, spreading the word about our events, or even volunteering for a drive or distribution. All the information needed is on the Design Students For Action Instagram page @designstudetsforaction.
As architecture students yourselves, how do you see design as a departure point for action and mutual aid?

OB: Through sustainable architecture and affordable housing, we see architecture/design as a departure point for action and mutual aid.
What would you like people to know about Design Action for Students?


OB: We want people to know that Design Students For Actions is here to aid our community in any way possible! As my father and I drove around LA during the pandemic and witnessed so many houseless people and others in need, I felt the need to act.
Since most of our friends are students at different schools of design, we thought DSFA would offer a platform for students to help the community We also deliver these packages and donations directly to the people. We are excited to see DSFA soar to new heights as our coalition continues to grow.