Undergraduate Thesis 2020 Reflects Powerful Shifts in History, Pedagogy, and Practice
SCI-Arc's 2020 Undergraduate Thesis Weekend took place this past April 24 – 25, its two full days of project presentations and reviews marking the culmination of fifth-year B.Arch students' final semester in the undergraduate program. Conducted on Zoom and featuring guest reviewers such as Thom Mayne, Catherine Ingraham, Brett Steele, Barbara Bestor (M.Arch '91), and Special Thesis Advisor Neil Denari, among others, UG Thesis sessions were streamed live on Facebook and Twitch, bringing in a total of 55,000 viewers worldwide.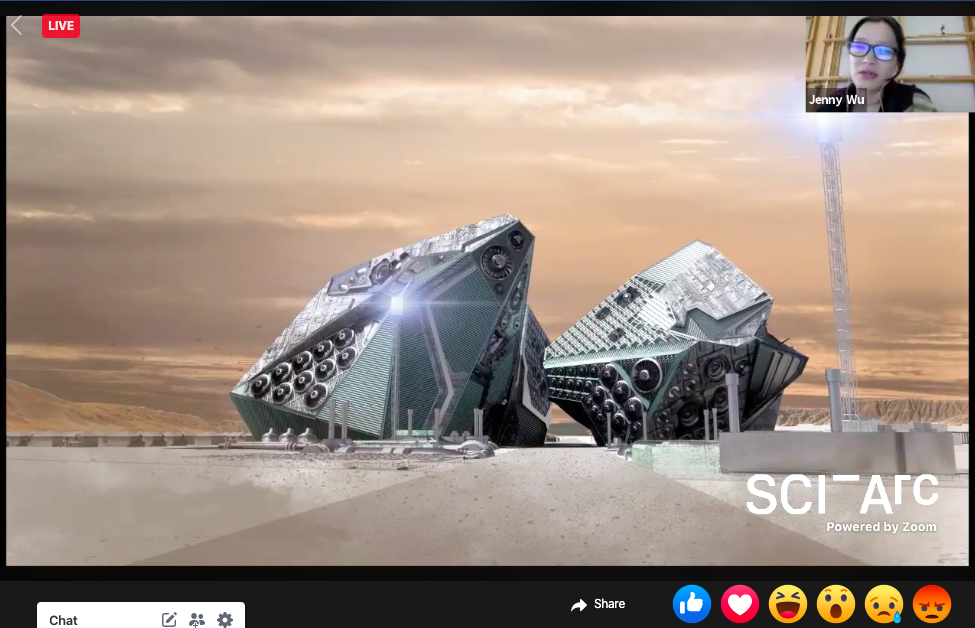 Due to the ongoing coronavirus pandemic, SCI-Arc implemented a remote learning period in mid-March, which extended through the remainder of the semester. This prompted all thesis students to reimagine the creation of what would under typical circumstances be a series of physical models, prints, and more, into digitally-formatted articulations of architectural drawings, 3D renderings, and videos.
Participating jurors, including Undergraduate Program Chair Tom Wiscombe responded powerfully not only to the strength of the thesis projects presented by this year's graduating class, but to the unique nature of adjusted review format itself. "Undergraduate Thesis reviews this year were very special," he said. "The world literally changed around these students while they were working, and they had to rethink the formats of their projects to play online, and structure their arguments differently, all under the pressure of the last weeks of Thesis—it was amazing to see how they pulled it off, with such grace and often with touching narratives as well as hardcore arguments for the way the world should be."
"The reviews themselves were also completely weird and exciting," Wiscombe described. "They were live-streamed on four channels simultaneously, reaching tens of thousands of viewers around the world, creating a new democratic flat plane of presentation and feedback."
Not only were there noticeable shifts in media, content, and concept of student work, but several faculty made particular note of certain positive interpersonal effects emerging from not only the new ways of working and presenting, but from the pandemic itself. Undergraduate Thesis Coordinator Jenny Wu shared that her experience of teaching Thesis this way resulted in feeling a sense of community and personal connection both with and among the students. "I felt like I had a window into their lives because we see them and their backgrounds, and you realize the conditions they're working in on this project," she said. "That they're able to do such great work under those circumstances is really quite incredible."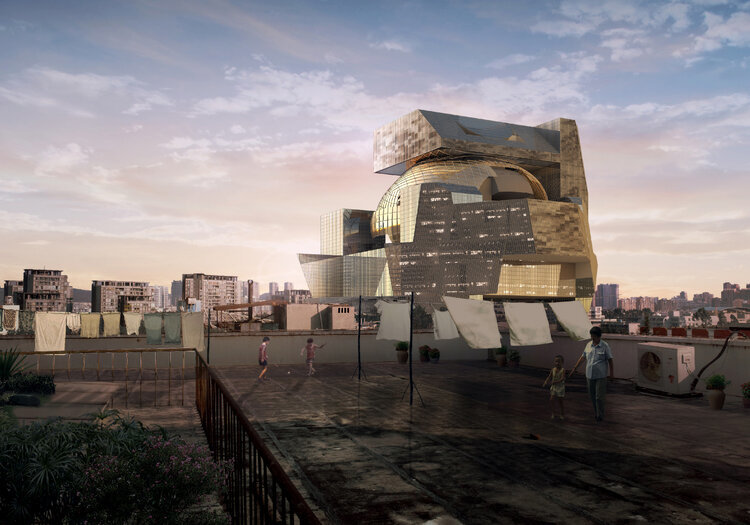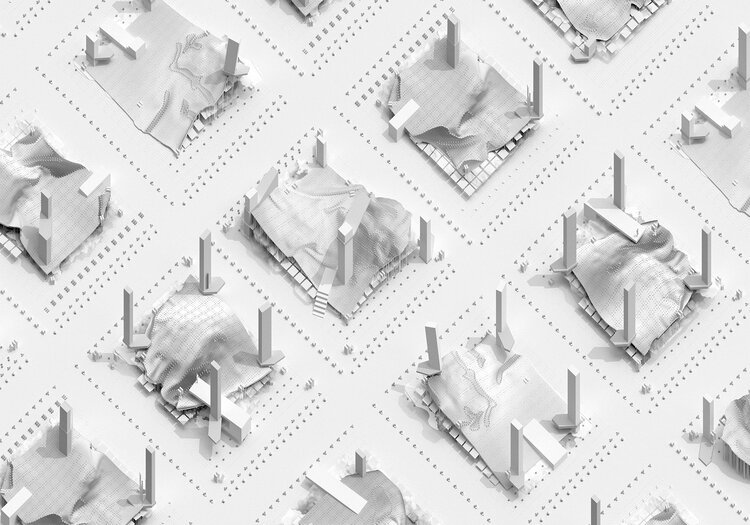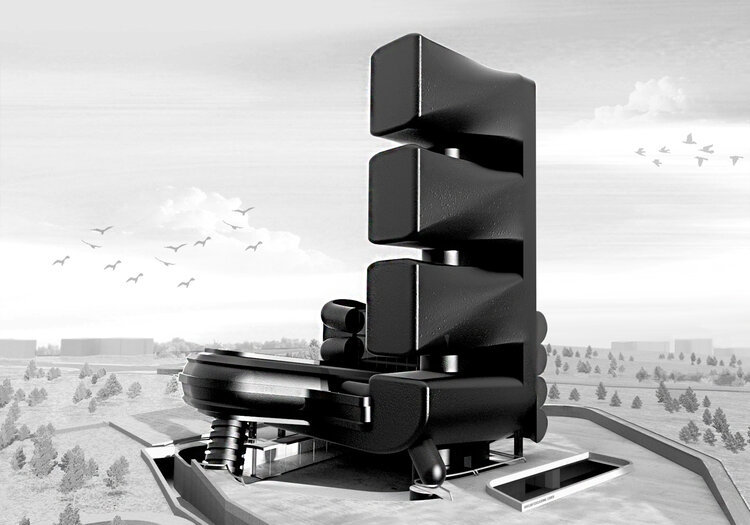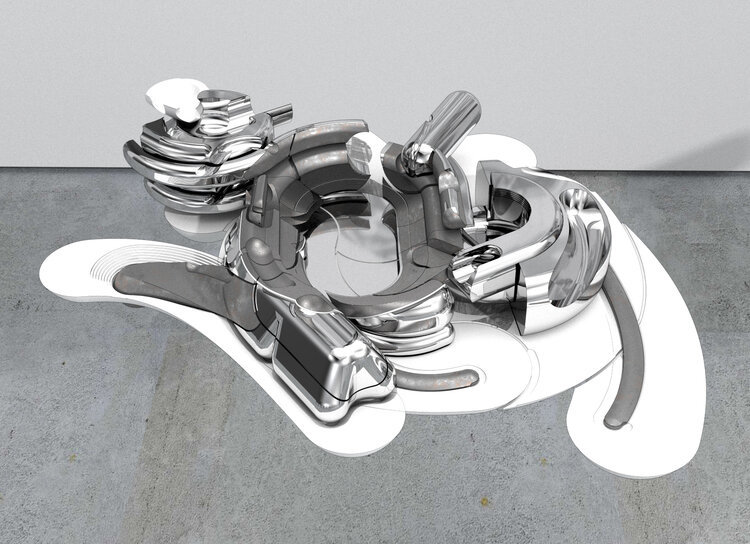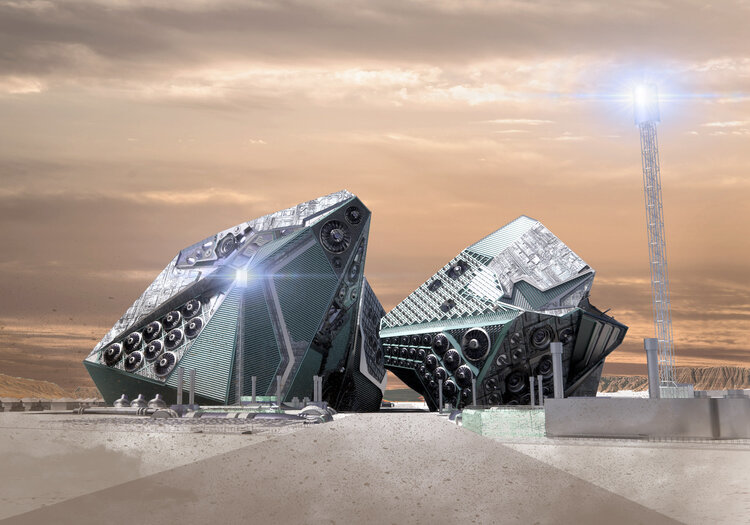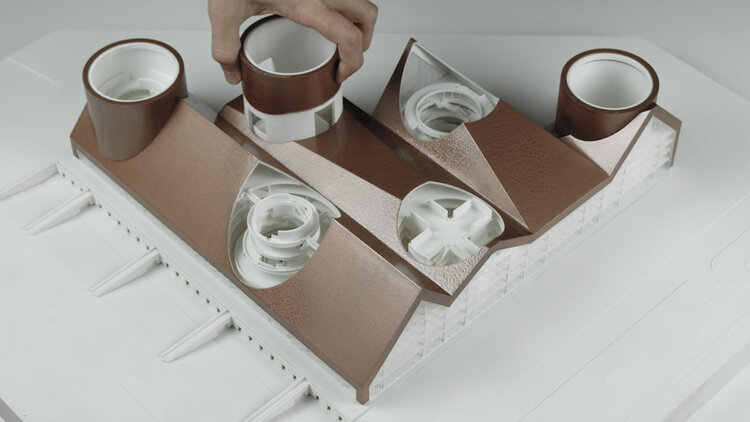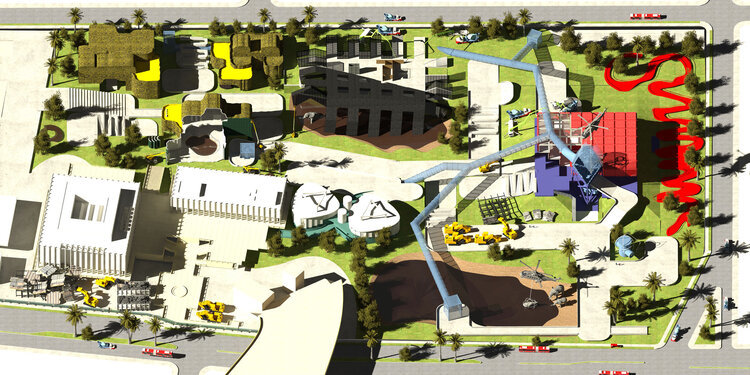 SCI-Arc Director Hernan Díaz Alonso shared in his concluding remarks as Thesis Weekend drew to a close, "From SCI-Arc's point of view, we could not be prouder or more excited, and are filled with love and energy and passion after these two days. This I think is proof that no matter what the situation; being an architect is about navigating and understanding the reality you are a part of."
"Without giving any sense of heroism, we are here doing what we are supposed to do; to speculate, to think, to imagine what architecture can be, could be, should be, and challenge what we believe the status quo is," he continued. "The extraordinary circumstances that we are in give us a completely different frame, elevating the seriousness of the work, and also the power of ambition in a sense to think how we can change the world."
"It's a good time to remind us or architecture at its best as well as its most fundamental," he concluded. "One of the main missions is to make the world better than it was, whatever piece of the world you get to work on, and all of the theses presented today showed that possibility."
Check out all of the 2020 Undergraduate Thesis projects at thesis.sciarc.edu