Virtual Making+Meaning 2020 Creates Rewarding Design Community
SCI-Arc's Making+Meaning, which each summer allows enrollees the opportunity to explore architecture and design with a global community of online creators, culminated this July 31 with an explosion of radically imaginative and engaging work from this year's students. Making+Meaning 2020 was the first iteration of the immersive summer program to be held entirely online. This enabled a new way of teaching and connecting to students, who developed large-scale virtual compositions as they learned 3D modeling and rendering software such as Twinmotion, Rhino, and Agisoft.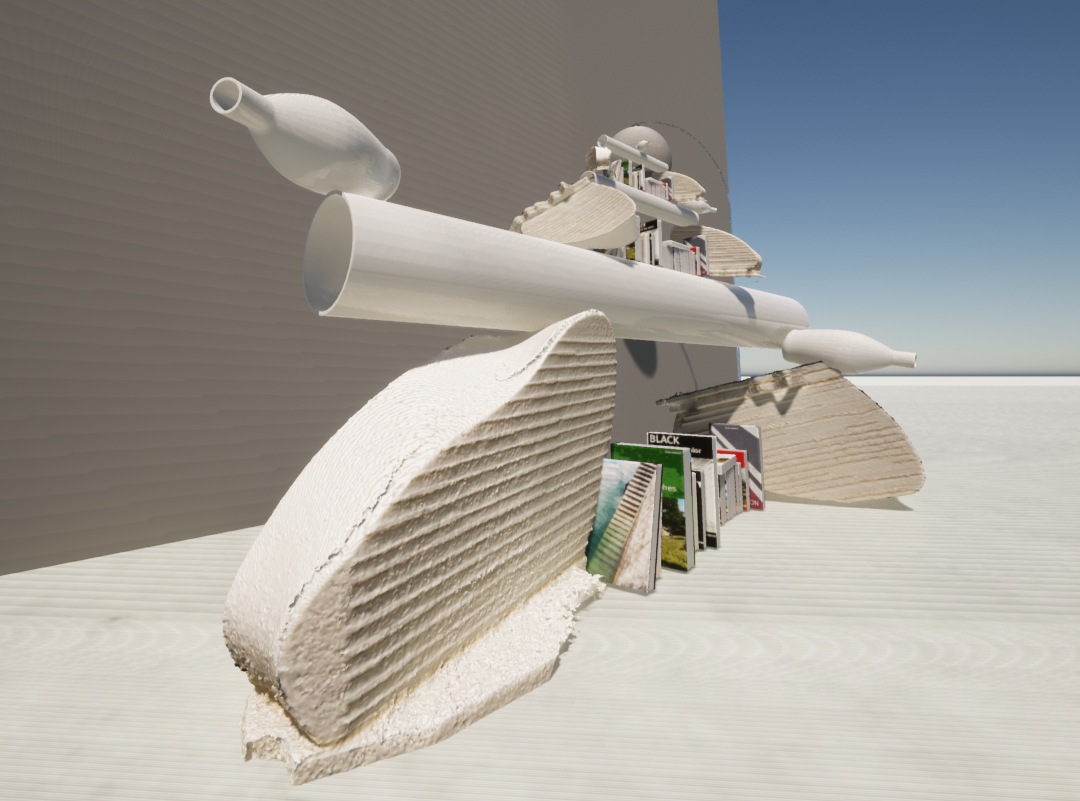 The virtual learning model also allowed students to expand beyond specific explorations of size and scale for deliverables, in addition to designing imaginative conceptual landscapes, enabling them to develop larger-than-life interactive content and refine stunning portfolios of creative work throughout the program. Through directing and producing immersive videos and films, students learned the importance of light, shadow, texture, and color as key factors in developing time-based, abstracted architectural compositions.
While in previous iterations of Making+Meaning, there has always been a strong focus on constant output using newly introduced tools, concepts, and materials, this year there was a stronger emphasis on in-depth review and reflection on the work produced by the students. The summer course was split into two fast-paced two-week modules, with this year's virtual model inviting students to develop a deeper narrative for their projects with support from studio faculty and TAs, all while interfacing with fellow participants around the world.
Students met virtually each day from July 6-17 for Module 1 and July 20-31 for Module 2, during which they completed workshops covering techniques and topics such as 3D modeling, asset manipulation, photogrammetry, AR and VR integration, website creation, compositing, and much more. Teaching alongside Making+Meaning program coordinator Alexis Rochas were studio instructors Jennifer Chen, William Virgil, and Robot House coordinator Curime Batliner, as well as TAs Jessie Helgesen (M.Arch 1 '21) and Julia McConnell (M.Arch 1 '21).
For Rochas, conducting the program virtually has allowed for previously unimaginable levels of connectivity: "It opens up a whole new set of possibilities in architectural education; a boundless global community creating and sharing design content with the ultimate goal of advancing what's possible."

"The bursts of energy from the students with the most diverse cultural and professional background have been just amazing to work with and experience," added instructor Chen of this year's program.
Students that participated in Making+Meaning 2020 expressed that though challenging, they were able to grasp high-level concepts and processes that they'd never used before, which resulted in an illuminating and rewarding experience. "I learned more from this program than I had imagined I would," shared student Matthew Pak. "The projects were challenging and I learned a great deal through them. I am more confident about presenting in motion graphic and cinematic mediums now."
"Making+Meaning 2020 might be one of the best courses I've ever taken," echoed Solace Enwere. "I've learned so much in such a short period of time. With each challenge, I learned new ways of see and approaching design tasks—even from noticing how my fellow classmates carry out the same assignments. I am truly grateful for the faculty and TA team for putting together such a fantastic experience!"
Samples of completed student portfolios from Making+Meaning 2020 can be viewed on the dedicated program website here.