Architectural Bestia Opens With 17th Venice Architecture Bienniale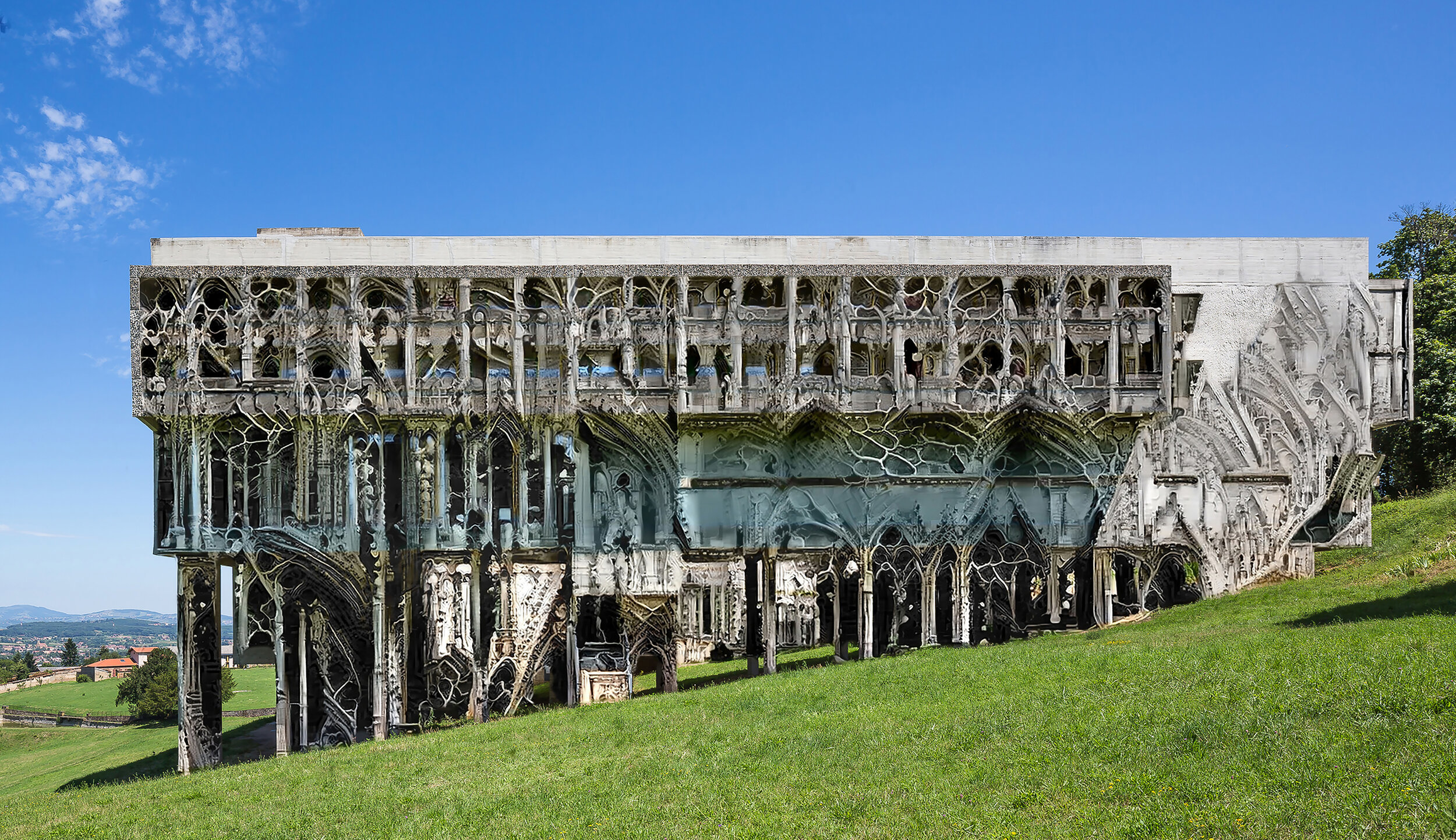 Architectural Bestia, an exhibition curated by SCI-Arc Director Hernán Díaz Alonso and designed by Architectural Technologies Coordinator M. Casey Rehm, opened as part of the Venice Architecture Bienniale on May 22. The exhibition, which runs through August 31, 2021 features work by Atelier Manferdini, BairBalliet, Baumgartner+ Uriu Architects, Current Interests, Natou Fall (M.Arch 1 '19), Florencia Pita & Co., Ramiro Diaz-Granados, Griffin Enright Architects, Soomeen Hahm Design, HDA-X, Kordae Henry (MS Fiction and Entertainment '18), Kinch, Lifeforms.io, P-A-T-T-E-R-N-S, Ruy Klein, servo LA-Stockholm, SU11 Architecture + Design, Testa & Weiser, Tom Wiscombe Architecture, William Virgil (M.Arch 2 '16), and Liam Young.
The work presented in Bestia has, through a process governed by artificial intelligence, been undergoing a perpetual state of transformation and mutation since its inception, in a move designed to question the notion of authorship itself. By gathering a key set of practices, primarily from architecture, but also from art and fashion, the pieces in the virtual exhibition "reveal facets of the strange beast that the tumultuous paradigm shifts of recent decades have left behind."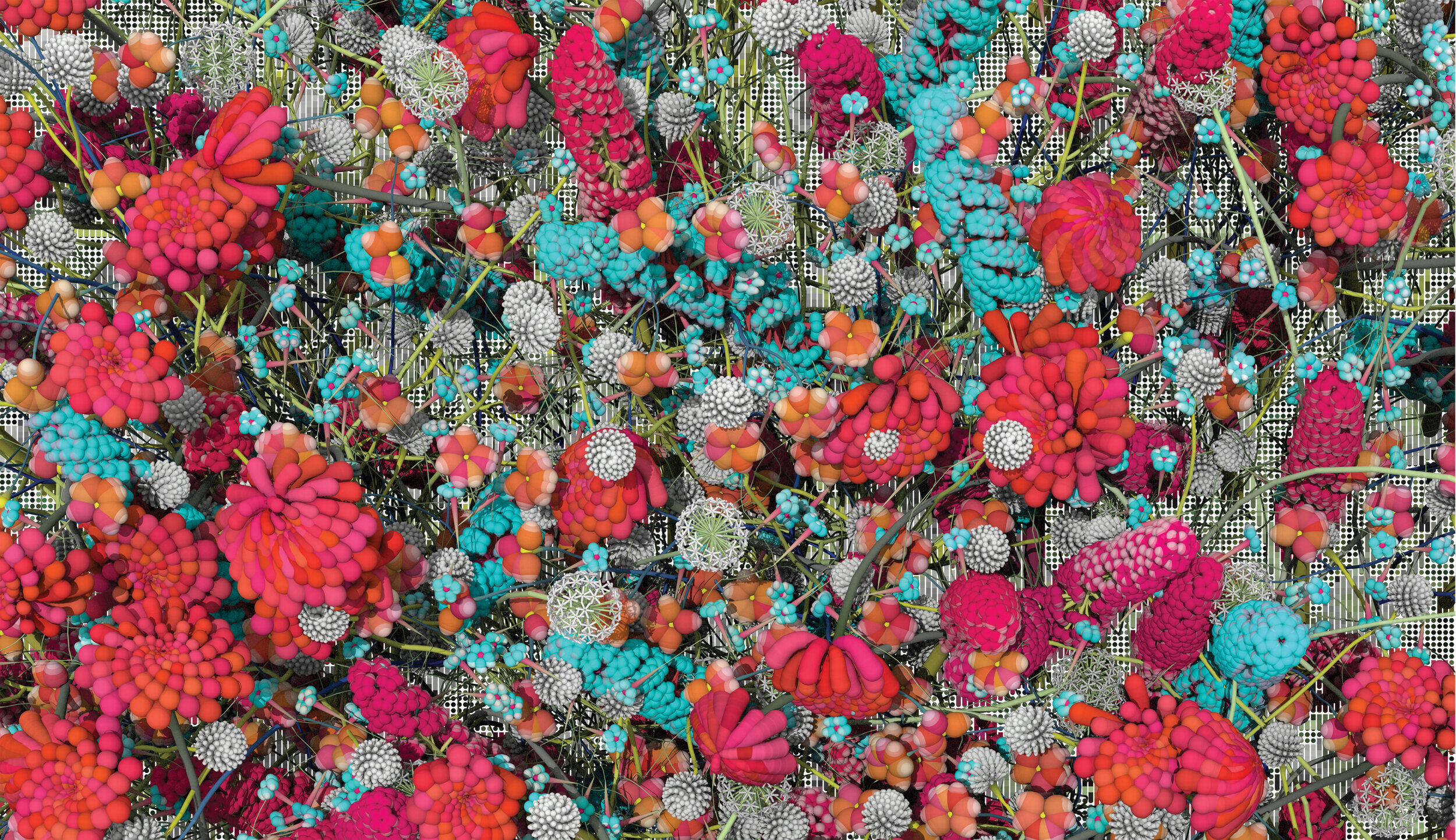 "The Architectural Bestia is an autonomous aesthetic explorer," explains Rehm, whose office has been working on iterations of the neural networks utilized in the exhibition since 2014. "Each night the machine scours the internet for the previous day's most popular architectural imagery, incorporating this new content into the existing dataset."
Every day the machine then generates a partial map of its learned image space, centering the grid around the previous day's most clicked image. "This daily labor generates an evolving archive of works which shift aesthetics from those valued by the academy to those valued through collective engagement on social media," says Rehm.
Curated by architect and scholar Hashim Sarkis and taking place at the Giardini, the Arsenale, and Forte Marghera, the 17th International Architecture Exhibition is titled How will we live together? Sarkis says of this year's Biennale: "We need a new spatial contract. In the context of widening political divides and growing economic inequalities, we call on architects to imagine spaces in which we can generously live together."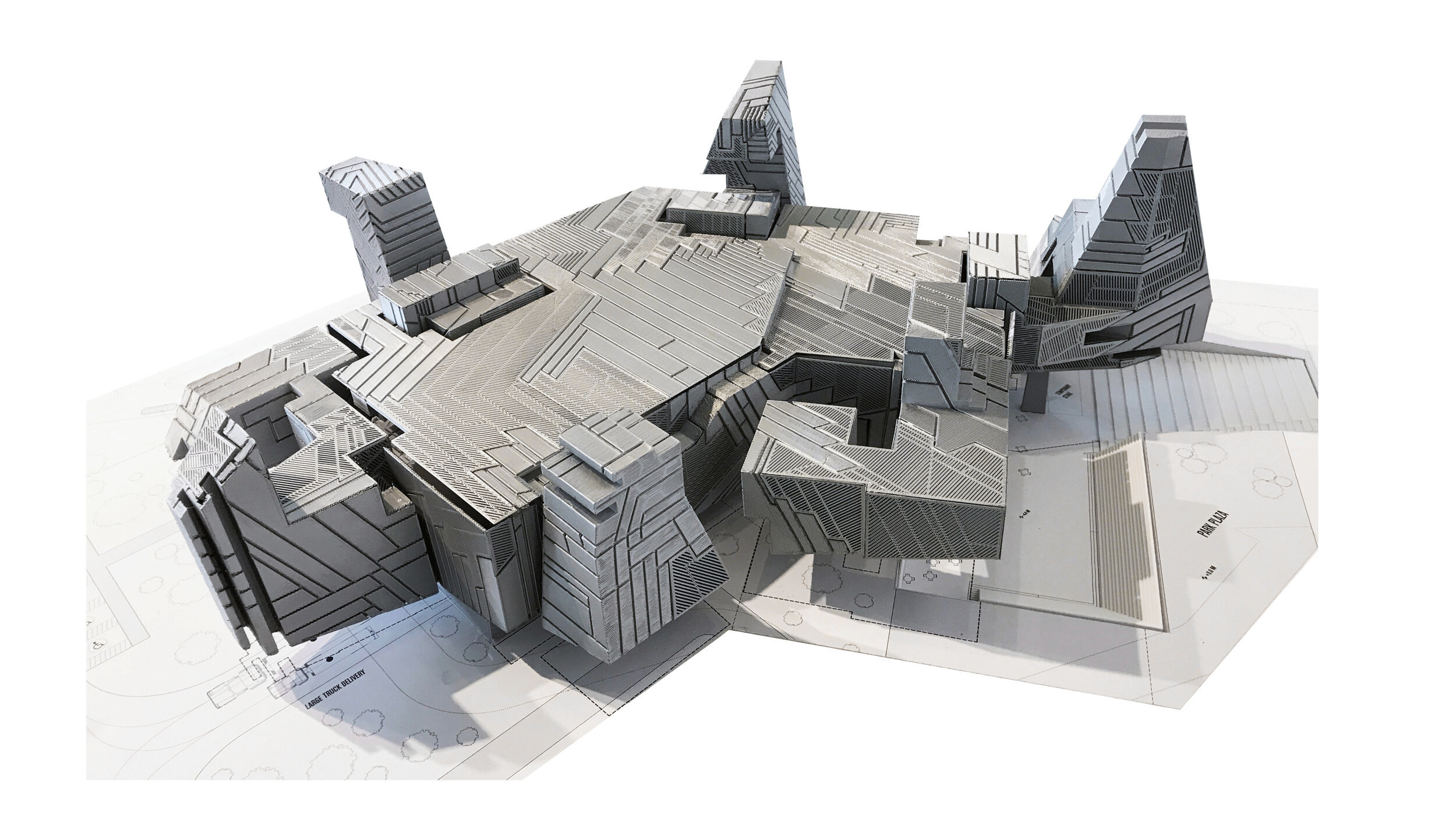 In a recent interview on the exhibition published by Flaunt Magazine, Díaz Alonso notes of the original impetus for Bestia, "The idea was about how the individual and the collective participate in designing. It started much more as speculation, in what this technology is doing and what it can produce. But there was also a playful attitude that we could have this artifact that could keep producing iterations."
Within a conceptual framework centered on the idea of both organic and facilitated transformation, Díaz Alonso liked that this notion of mutation, "implies a simulation, implies intelligence, implies evolution… In the world of design, I am a little bit skeptical sometimes of the blind faith in technology."
"Mutation, to me," he continues, "is a very dynamic way to think about it and to not be attached to any particular technological apparatus, but understand it as a cultural thing—to think of it as a sponge, that keeps absorbing and changing with the times."
The exhibition runs virtually through August 31, 2021. Architectural Bestia can be viewed in its entirety here. More information about the Venice Architecture Biennale can be found on the institution's website.