SCI-Arc Channel Series 'On Futures' Investigates Creative Temporalities Through Film
This past year, SCI-Arc Channel launched a new series, entitled "On Futures," which features films highlighting how designers, artists, curators, and writers envision alternative cultural and architectural temporalities that map out an expansive range of possible futures. The series consists of five short documentaries hosted and curated by SCI-Arc faculty Mimi Zeiger focusing on the work of artist Olalekan Jeyifous, curators Emmet Byrne and Mate Borjabad López-Pastor, architects and designers Ann Lui and Craig Reschke (Future Firm), writer Annalee Newitz, and sculptor Beatriz Cortez.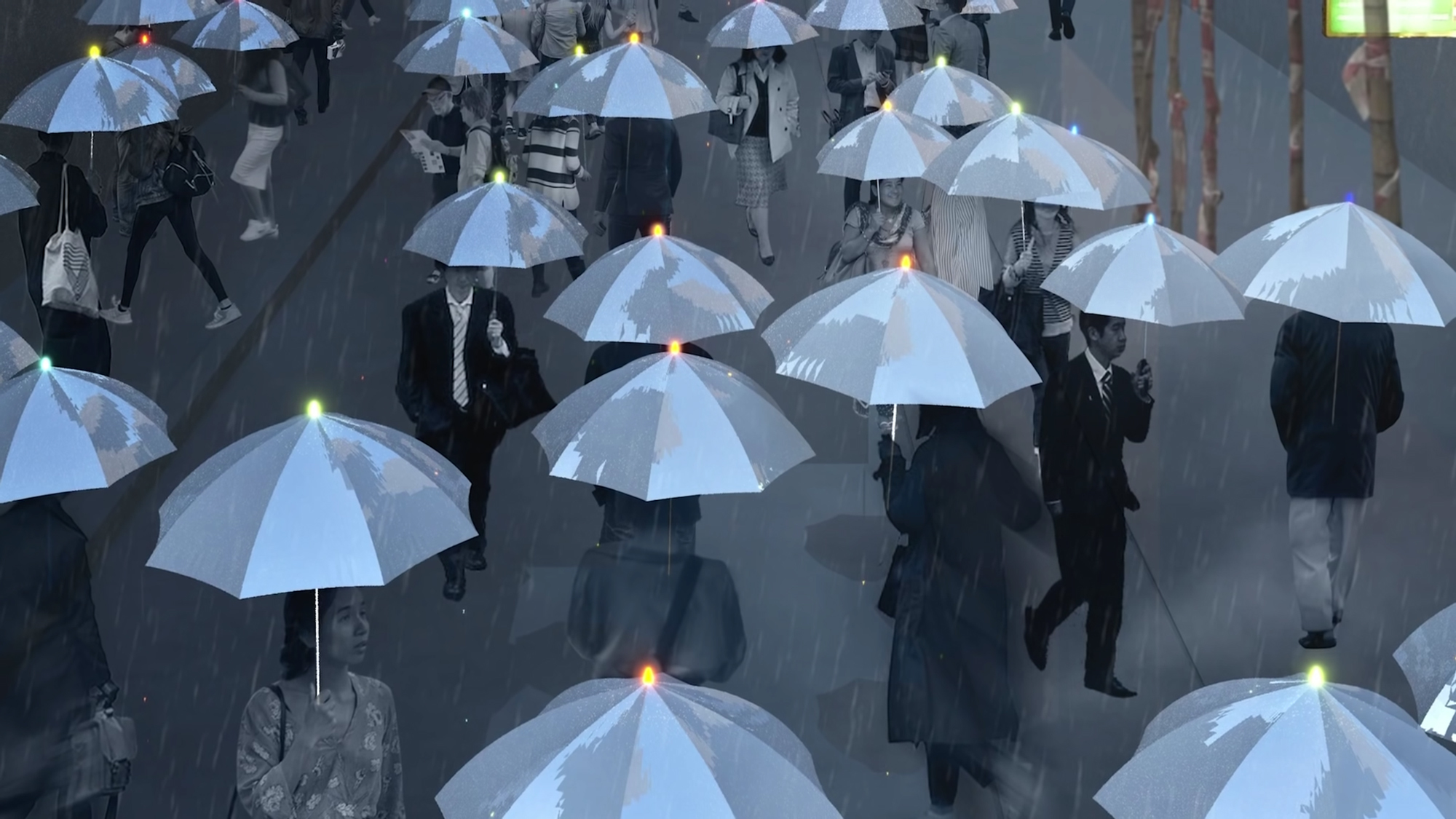 Zeiger, as invisible interlocutor, guides the subjects of the films through a series of exploratory lines of questioning which consider various complexities and alternative notions for how each contends with ideas of future in their practice. "The premise emerges from a class I taught in fall 2020—and in the past at SCI-Arc—called 'Other Futures,'" shares Zeiger.
Brooklyn-based visual artist Jeyifous creates work that critiques the present by looking at the past and the future, blending techniques and skills from the field with speculation drawn from a range of science fiction imaginaries such as Solarpunk—a genre that envisions possible ecological futures under climate crisis. Best known for his digital illustrations in the series "Shantytown Megastructures," an imagined Lagos, Nigeria in which contemporary ad hoc construction practices are extrapolated into fantastical vertical settlements, his practice crosses between disciplines and mediums, taking shape as drawings, films, and installations.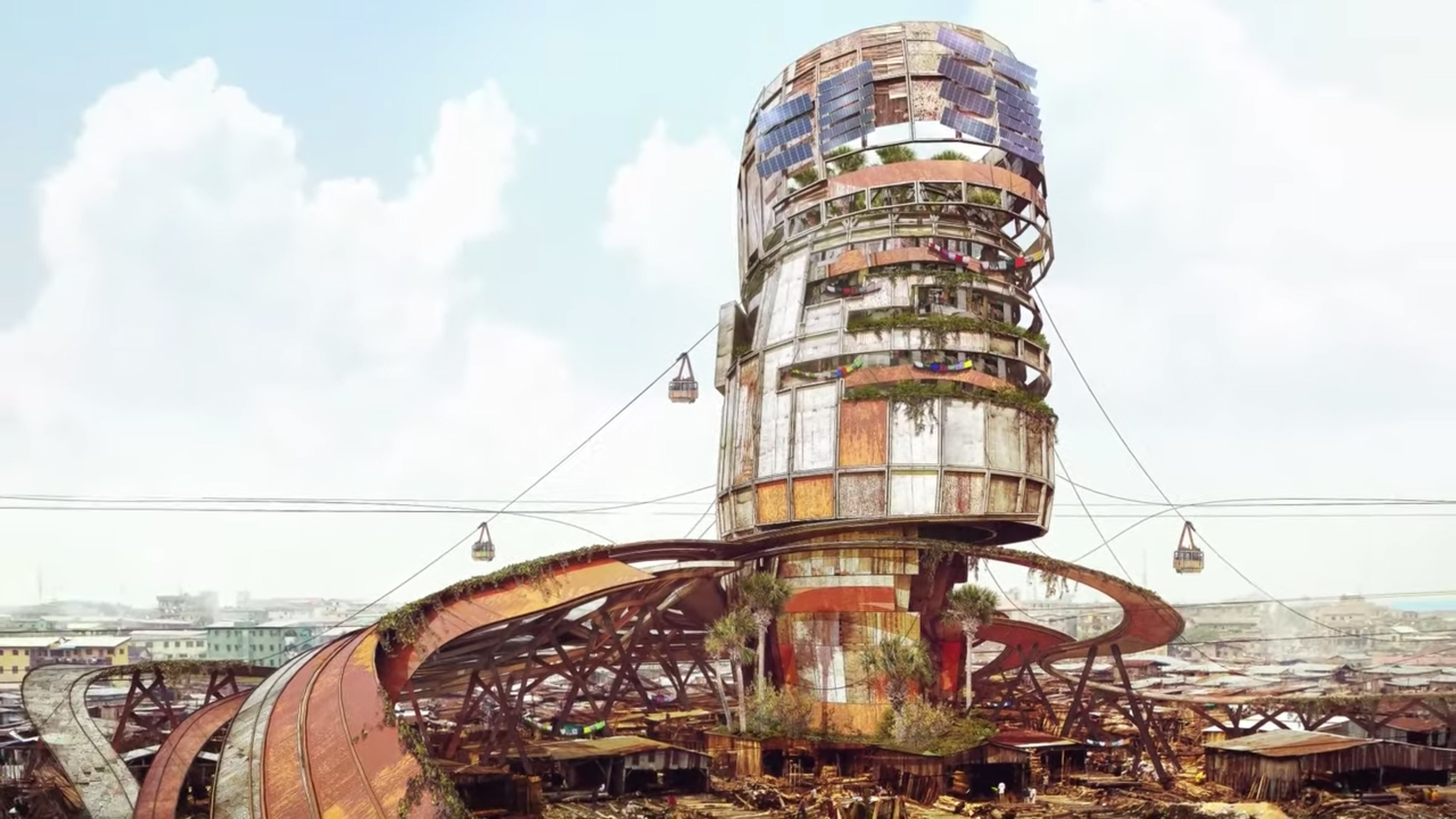 Emmet Byrne, Design Director and Associate Curator of Design, Walker Art Center and Maite Borjabad López-Pastor, Neville Bryan Assistant Curator of Architecture and Design, are two of the team curators behind the exhibition Designs for Different Futures. Organized by the Walker Art Center, Philadelphia Museum of Art, and the Art Institute of Chicago, Designs for Different Futures brought together around 80 works that address the challenges and opportunities that humans may encounter in the years, decades, and centuries ahead. Ultimately, the exhibition asked: Who shapes future?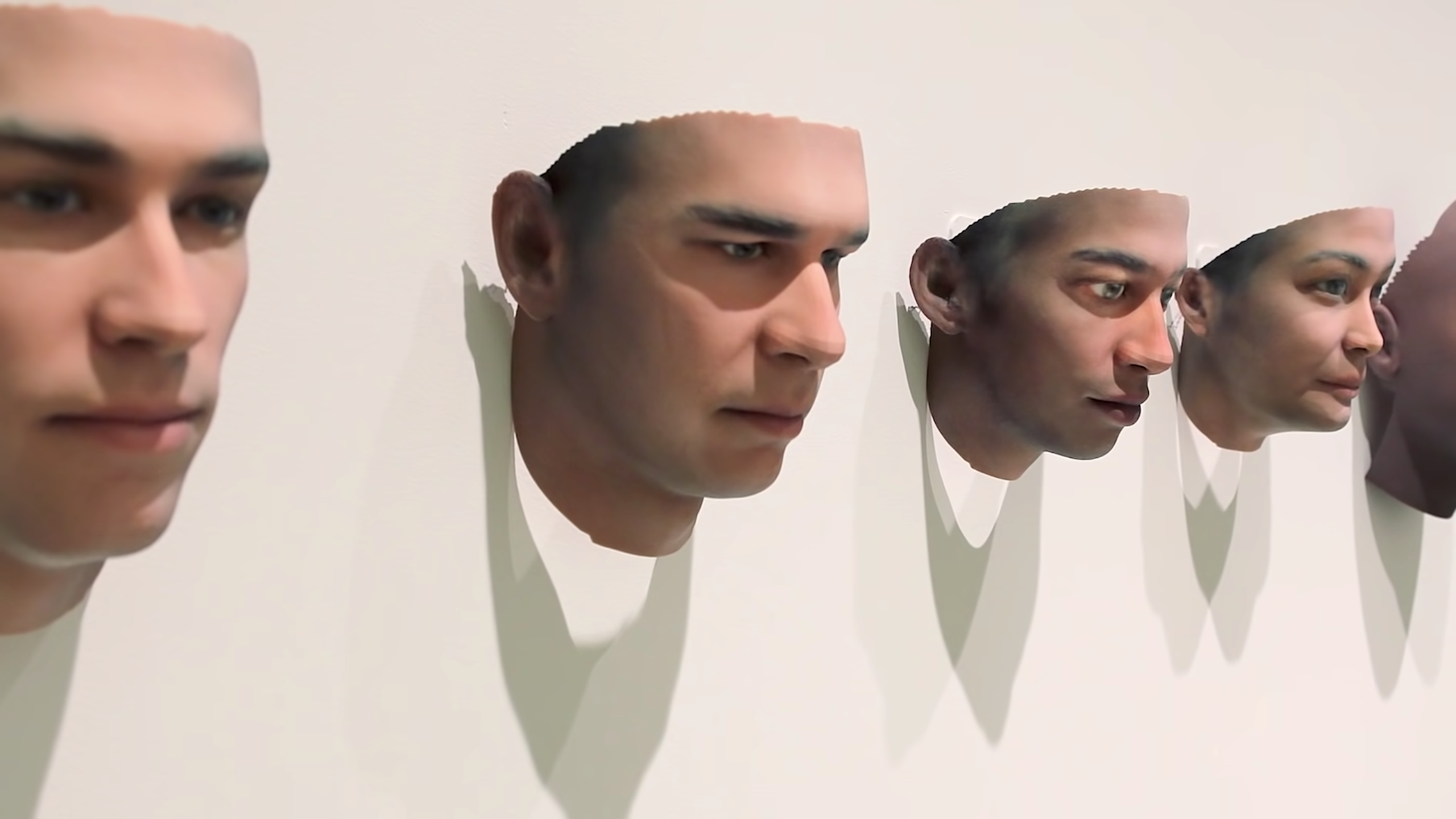 Ann Lui and Craig Reschke founded Chicago-based Future Firm in 2015, a practice which combines their expertise—in architecture, design, and curation—to envision what is on the cultural horizon and to deal directly with critical issues facing neighborhoods and communities in Chicago. Their work spans diverse scales: from events to residential and commercial buildings to urban and territorial speculations, and helps develop unorthodox approaches towards community, belonging, and public engagement in contexts where multiple stakeholders come to the table.
Finally, El Salvadorian-born, Los Angeles-based artist Beatriz Cortez crafts sculptures—often large, metal, and architectural—that evoke Latinx and Indigenous pasts and presents. Her practice explores simultaneity, life in different temporalities and different versions of modernity, particularly in relation to memory and loss in the aftermath of war and the experience of migration, and in relation to imagining possible futures.
About the subjects themselves and how each contributes specifically to the notion of non-Western, non-European futures, Zeiger explains: "Jeyifous's work is grounded in concepts of eco-futurism and Afrofuturism. Beatriz Cortez looks through the lens of Latinx Indigenous futures. She interprets the immigrant experience as a kind of time travel, which is a powerful concept."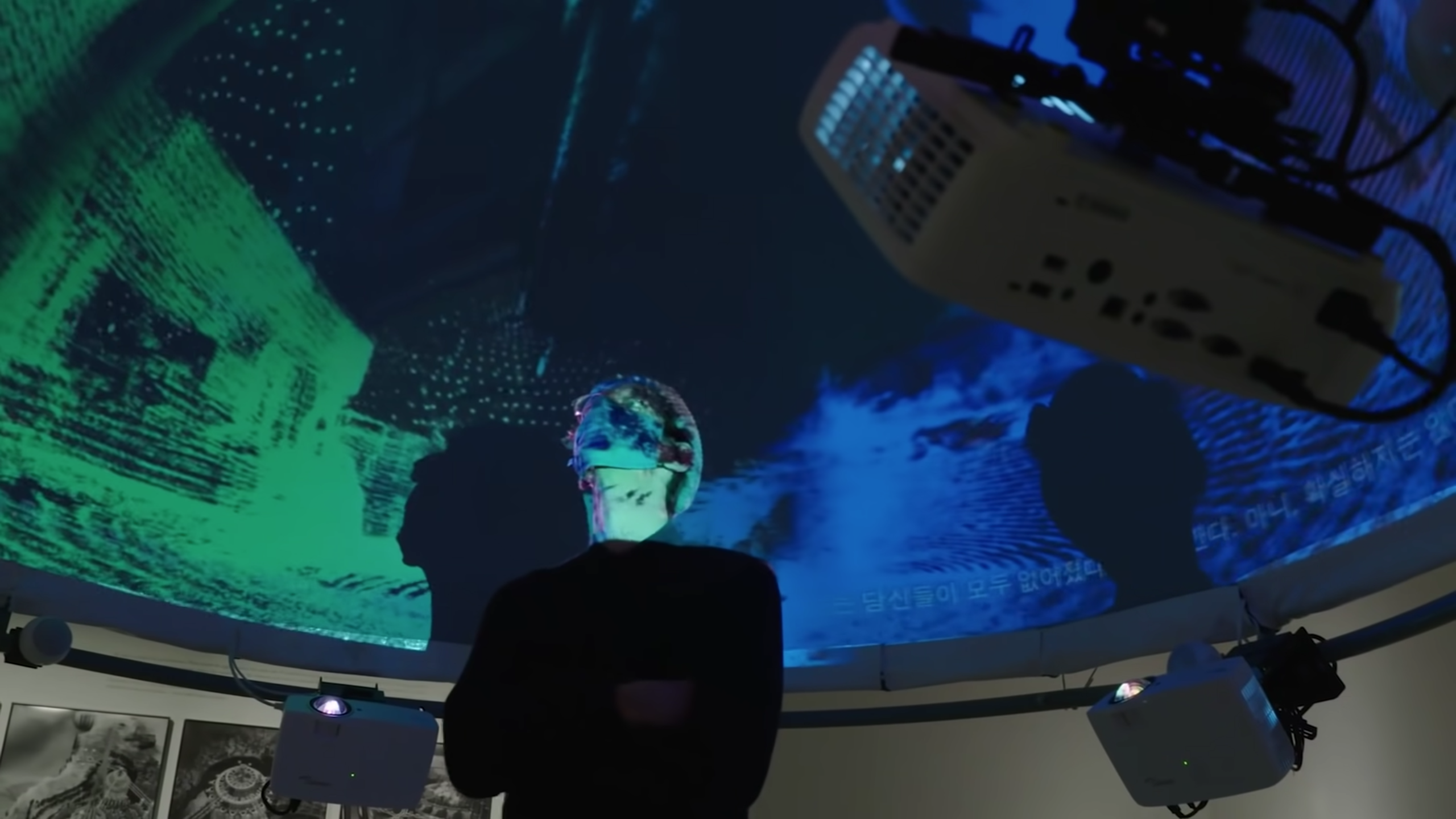 Science journalist and novelist Annalee Newitz makes work about what is real and what is fictional, what is past, present, and future, percolating questions of temporality, urbanism, and identity throughout their science fiction and nonfiction. "They are looking at ideas of worldbuilding, but also lost cities and questions of urbanism, how we think about past urbanisms, and what that means for future urbanisms," adds Zeiger of Newitz.
"My hope with this series is to expand the idea of what we understand as 'future,'" Zeiger summarizes, "moving away from monolithic, technoutopia futurities and towards some nuanced ideas about what's ahead."
The collection of all five "On Futures" films can be viewed on SCI-Arc Channel by visiting this link.