December Kappe Reading List Surveys 50 Years of Architecture and Design in LA
In anticipation of SCI-Arc's 50th anniversary, which kicks off next month, this installment of the Kappe Library Reading List features volumes celebrating surveys covering the last fifty years of architecture and design in Los Angeles, from 1972—the year which saw the school's revolutionary founding by Ray Kappe, Adhe Lahti, Thom Mayne, Glen Small, Jim Stafford, and Bill Simonian, alongside Shelly Kappe and others.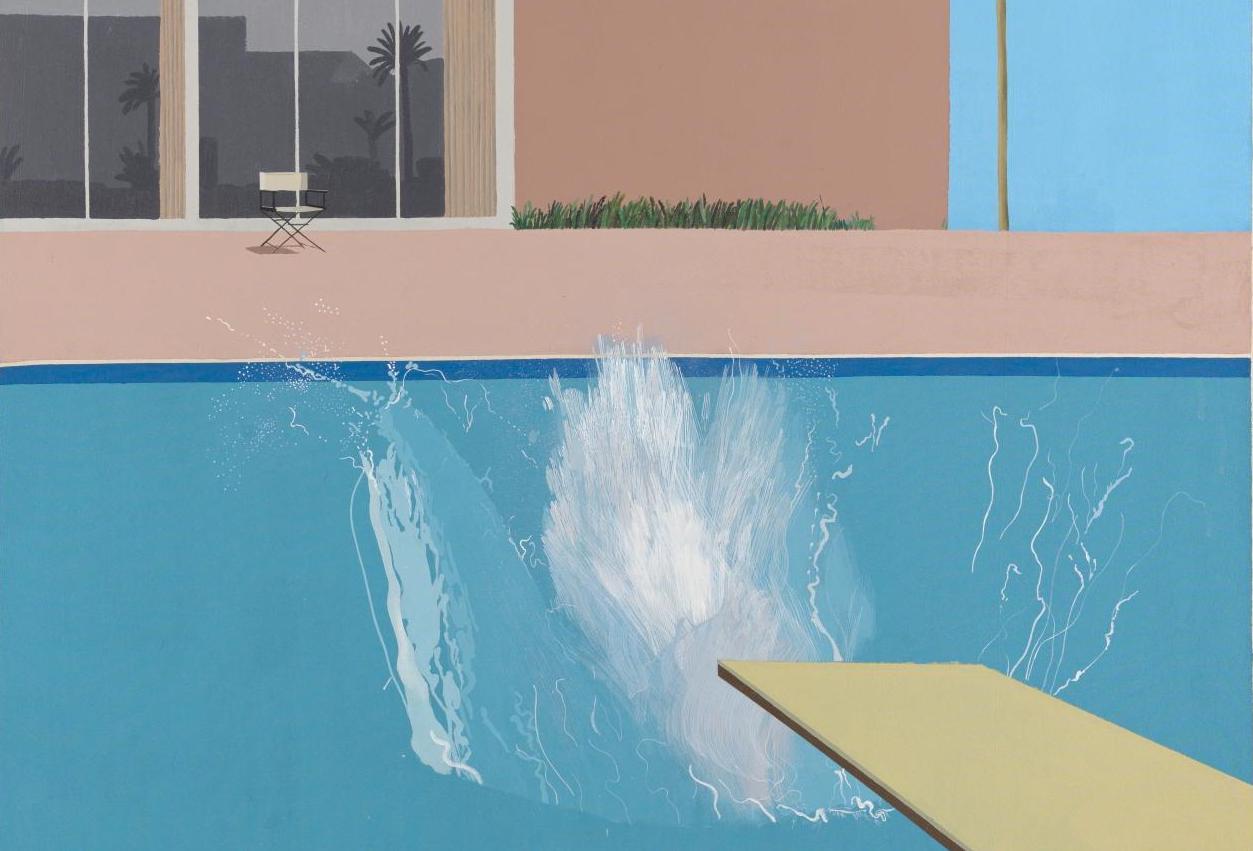 Titles in this month's installment of the Kappe Library reading list initiate discovery on topics ranging from how global cities like Los Angeles, Hong Kong, and China deal with various urban issues as air pollution, water quality, transportation, and public space; to LA as not only a center of architectural experimentation but a past and current hub for political revolutionary activity; to The Woman's Building community as the spirited and fertile home of feminist art in Los Angeles from 1973-1991; to SCI-Arc's own participation in shaping the landscape of both the built environment and architecture education at large.
Each quarter, SCI-Arc releases a reading list, curated by the Kappe Library's Manager Kevin McMahon and Librarian Stefanie Crump, representing a cohesive, interdisciplinary collection of books featuring pertinent themes and authors. The reading lists reflect the overall mission of the Kappe Library to build its collection with representation and inclusivity in mind, but also incongruity, specificity, and relevance to the discourses taking place at SCI-Arc.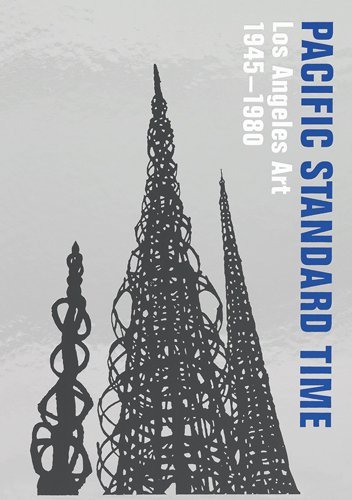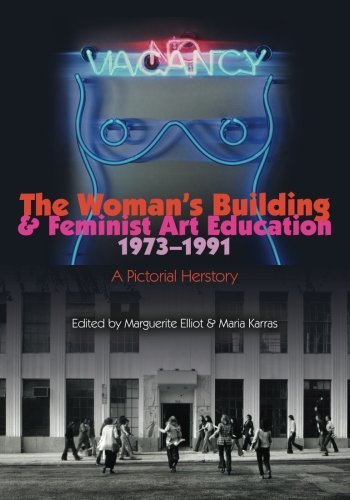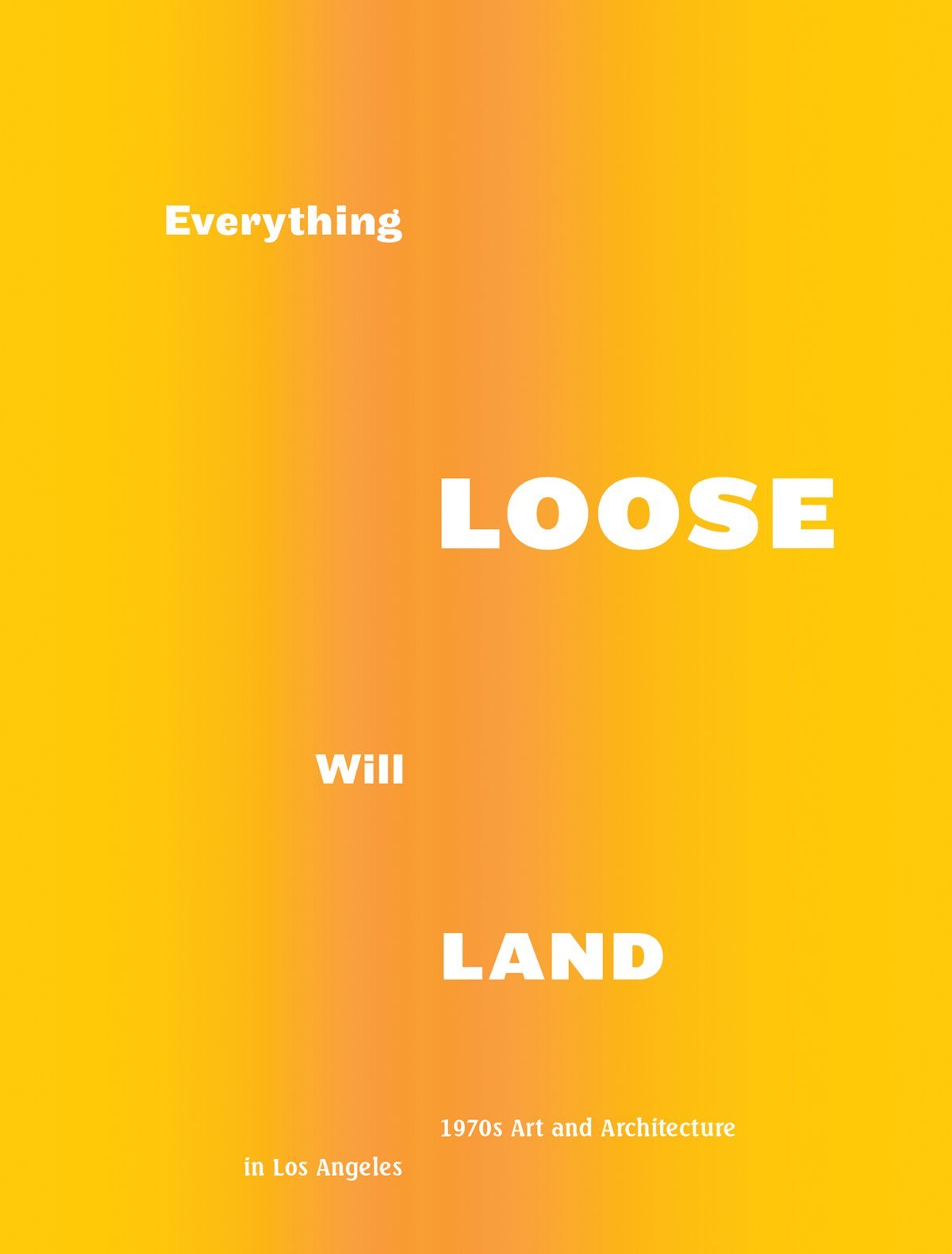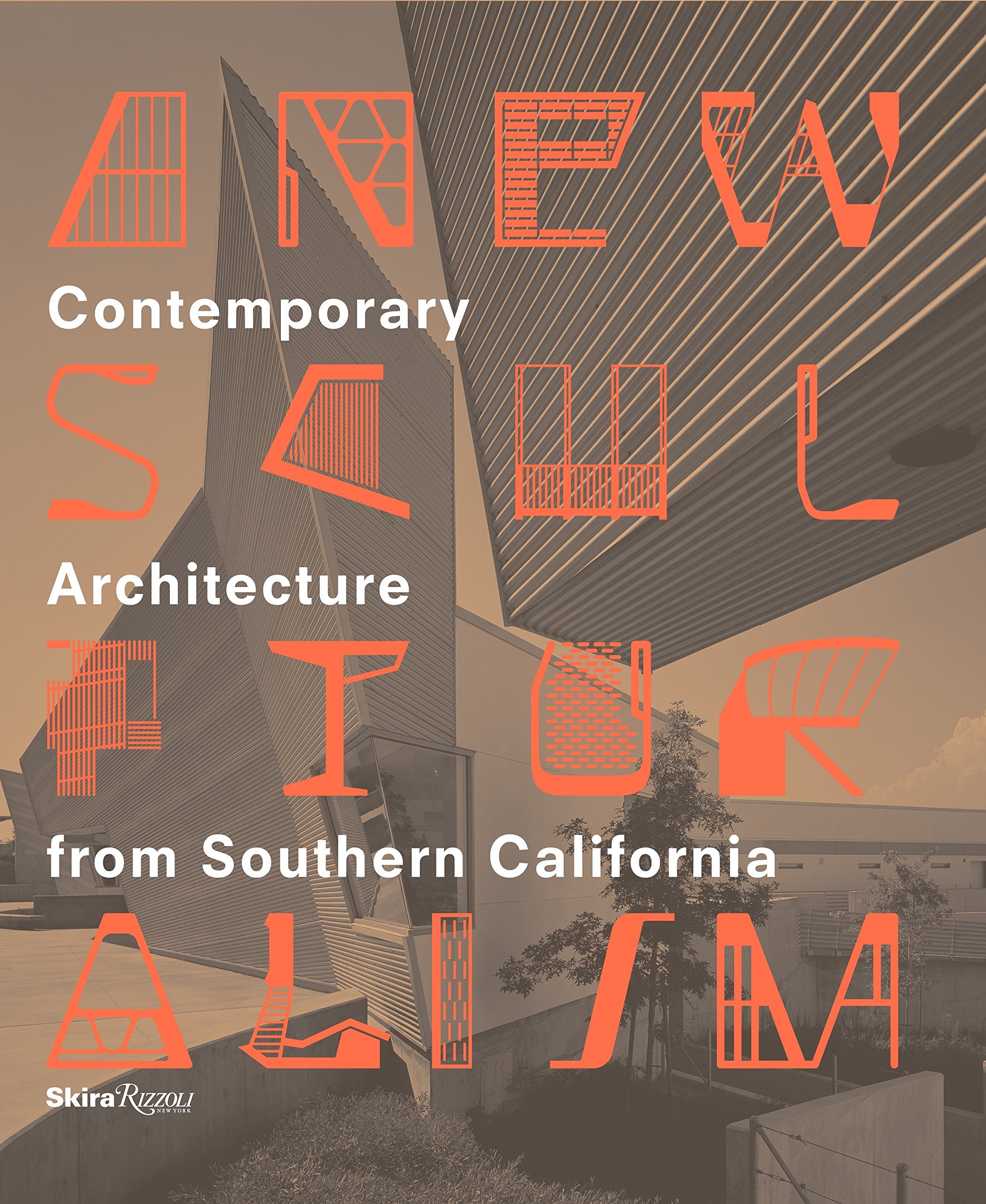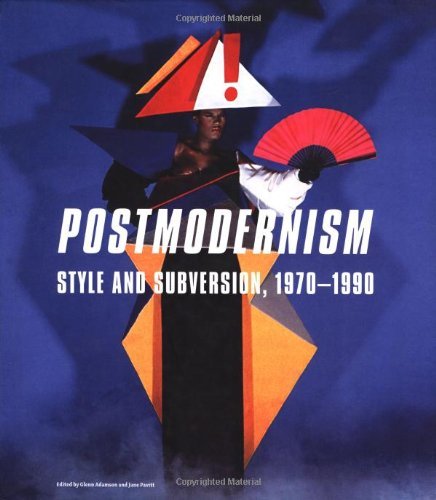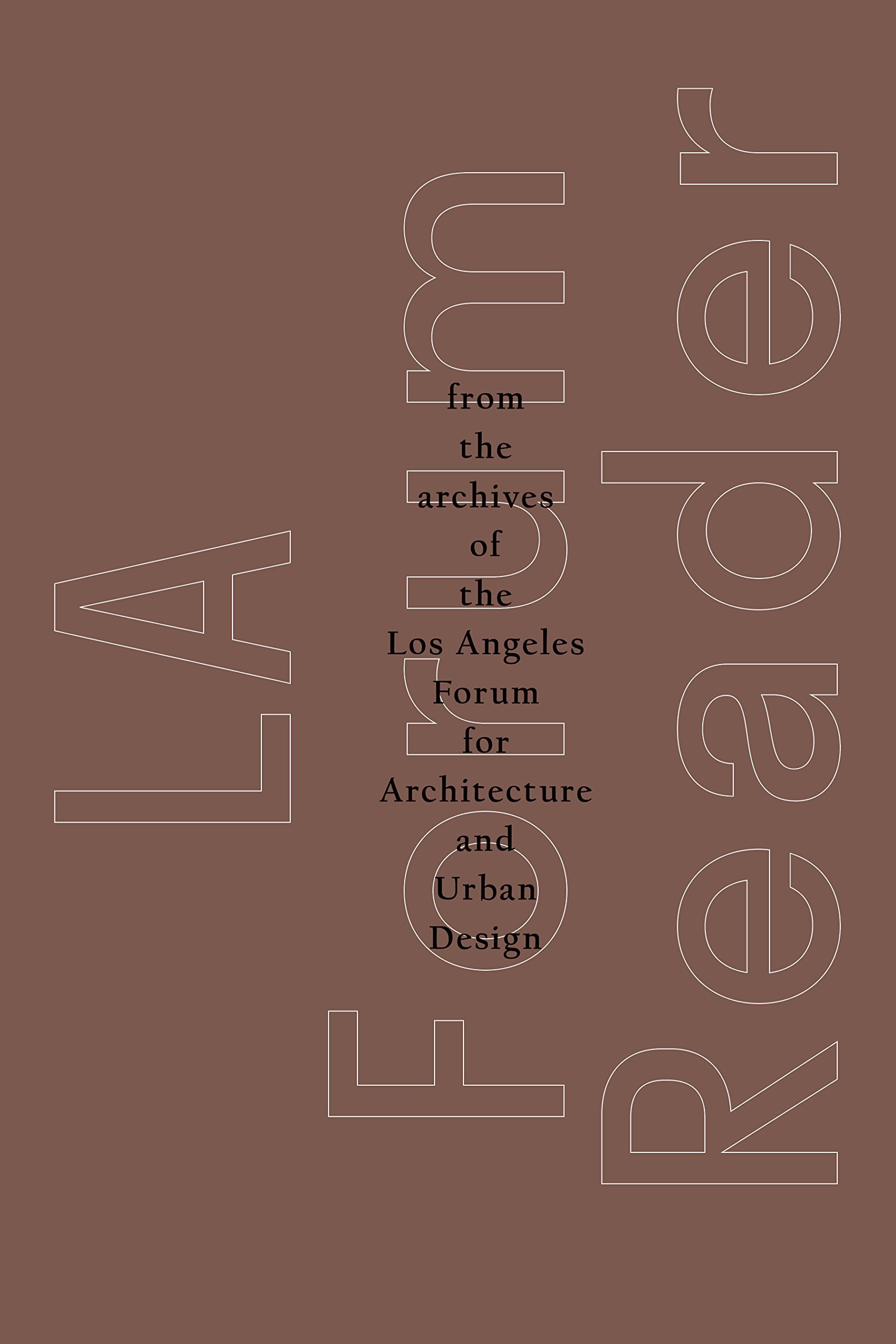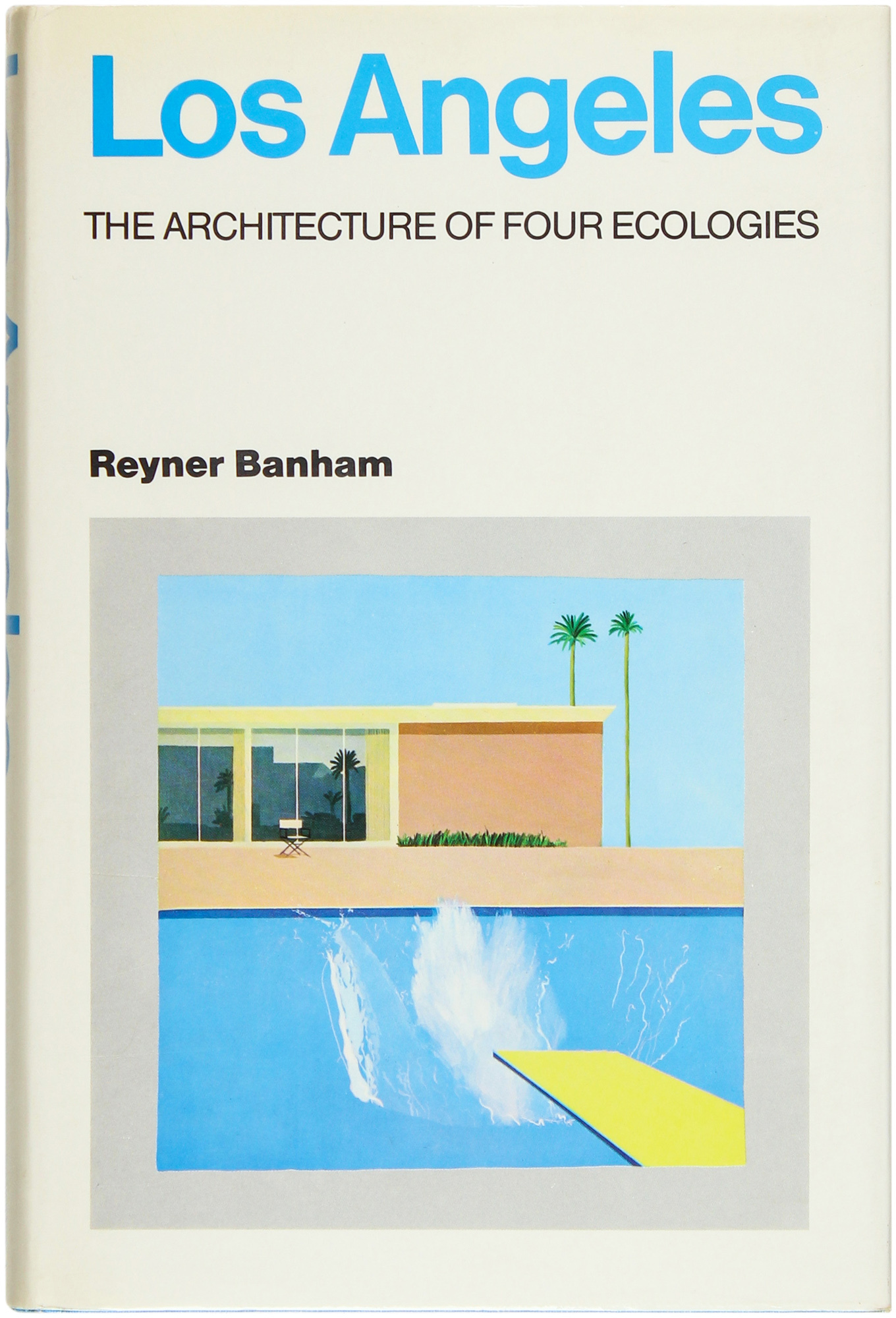 Adamson, Glenn, et al., Postmodernism: Style and Subversion, 1970-1990, Victoria & Albert Museum, NX456.5.P66P6
73 2011
The radical ideas associated with postmodernism swept through the arts in the 1970s, but have always been hard to summarize. Postmodernism: Style and Subversion, 1970–90 presents the movement not as merely an aesthetic vocabulary, but also as a subversive attitude—a new way of looking at the world. Bringing together practitioners, theorists, and critics, this groundbreaking book assesses the impact of the phenomenon on all areas of art and design. It covers architecture, interiors, and urban planning; product, graphic, and furniture design; the fashion and style industries; and photography, film, television, and video—everything from Michael Graves, Robert Venturi, and Denise Scott Brown to MTV, Grace Jones and Boy George, Bladerunner, Karl Lagerfeld, and Comme des Garçons

Banham, Reyner, Los Angeles: The Architecture of Four Ecologies, University of California Press, NA735 .L55 B3 2009

Reyner Banham examined the built environment of Los Angeles in a way no architectural historian before him had done, looking with fresh eyes at its manifestations of popular taste and industrial ingenuity, as well as its more traditional modes of residential and commercial building. His construct of "four ecologies" examined the ways Angelenos relate to the beach, the freeways, the flatlands, and the foothills. Banham delighted in this mobile city and identified it as an exemplar of the posturban future. In a spectacular new foreword, architect and scholar Joe Day explores how the structure of Los Angeles, the concept of "ecology," and the relevance of Banham's ideas have changed over the past thirty-five years.

Berry, Rob, et al., LA Forum Reader, L.A. Forum for Architecture and Urban Design and Actar, HT168.L6 L34 2018

The LA Forum Reader brings together three decades of discursive writings and publications on architecture, urbanism, and Los Angeles culled from the archives of the Los Angeles Forum for Architecture and Urban Design. Published under thematic sections: Experiments, Detours, Hunches, and Santa Anas, with interludes dedicated to Art and Architecture, Downtown, and the long-running LA Forum Newsletter, the collected essays and interviews track an uneven and lesser-known history of experimental architecture, postmodern geographies, and alternative urbanism in LA as told by the city's key designers and thinkers. Today, Los Angeles is a major architectural and urban player, but for decades the city was dismissed suburban and centerless. In republishing three decades of material on architecture and design in Los Angeles, the LA Forum Reader reclaims and reconsiders the city's architectural and discursive histories. It establishes, or reestablishes, a textual context for critical experimentation and urban investigation. This anthological volume includes essays, interviews, and reproductions of publications that have long been out of print, including pamphlets by Craig Hodgetts and Margaret Crawford, as well as early writings by Aaron Betsky and John Chase.

Blauvelt, Andrew (editor), Hippie Modernism: The Struggle for Utopia, Walker Art Center, 2015

Hippie Modernism examines the art, architecture and design of the counterculture of the 1960s and early 1970s. The catalog surveys the radical experiments that challenged societal norms while proposing new kinds of technological, ecological and political utopia. It includes the counter-design proposals of Victor Papanek and the anti-design polemics of Global Tools; the radical architectural visions of Archigram, Superstudio, Haus-Rucker-Co and ONYX; the installations of Ken Isaacs, Joan Hills, Mark Boyle, Hélio Oiticica and Neville D'Almeida; the experimental films of Jordan Belson, Bruce Conner and John Whitney; posters and prints by Emory Douglas, Corita Kent and Victor Moscoso; documentation of performances by the Diggers and the Cockettes; publications such as Oz and The Whole Earth Catalog; books by Marshall McLuhan and Buckminster Fuller; and much more.

While the turbulent social history of the 1960s is well known, its cultural production remains comparatively under-examined. In this substantial volume, scholars explore a range of practices such as radical architectural and anti-design movements emerging in Europe and North America; the print revolution in the graphic design of books, posters and magazines; and new forms of cultural practice that merged street theater and radical politics. Through a profusion of illustrations, interviews with figures, including Gerd Stern of USCO, Ken Isaacs, Gunther Zamp Kelp of Haus-Rucker-Co, Ron Williams and Woody Rainey of ONYX, Franco Raggi of Global Tools, Tony Martin, Clark Richert and Richard Kallweit of Drop City, as well as new scholarly writings, this book explores the conjunction of the countercultural ethos and the modernist desire to fuse art and life.
Chase, John Leighton, LA 2000+: New Architecture in Los Angeles, Monacelli Press, NA735.L55 C45 2006

Los Angeles is a breeding ground for adventurous experimental architects and a magnet for their high-profile clients. L.A. 2000+ assembles the best work completed in the city since 2000, offering a snapshot of the region and its architecture at the dawn of the twenty-first century. From the widely celebrated Walt Disney Concert Hall in downtown Los Angeles by uber-architect Frank Gehry to lesser known but equally arresting works such as Studio Pali Fekete Architects' Somis Hay Barn in Ventura County and Godfredsen-Sigal's Hustler Casino in Gardena, the picture that emerges is sometimes startling and unexpected but always impressive.

The beautifully designed volume collects thirty strikingly original new buildings, designed by both as yet unheralded talents such as null.lab and predock_frane and internationally renowned architects such as Gehry, Thom Mayne of Morphosis, and Eric Owen Moss. The introductory essay by urban designer John Leighton Chase puts these works in historical and architectural context, offering a unique perspective on the opportunities and difficulties inherent in building in a region known not only for its explosive population growth but also for the artistry of its inhabitants.

Chavoya, C. Ondine, et al, Axis Mundo: Queer Networks in Chicano L.A., DelMonico Books/Prestel, N6538.M4 A95 2017

The powerful work of queer Chicano artists in Los Angeles is explored in this exciting and thoughtful book. Working between the 1960s and early 1990s, the artists profiled in this compendium represent a broad cross section of LA's art scene. With nearly 400 illustrations and ten essays, this volume presents histories of artistic experimentation and reveals networks of collaboration and exchange that resulted in some of the most intriguing art of late twentieth-century America.


Elliot, Marguerite and Maria Karras (editors), The Woman's Building and Feminist Art Education, 1973-1991: A Pictorial Herstory, Otis College of Art and Design, NX180 .F4 W65 2011

The Woman's Building community became the spirited and fertile home of feminist art in Los Angeles from 1973-1991. The featured artists, writers, scholars, and musicians include a long list of brilliant women: Judy Chicago, Rita Mae Brown, Angela Davis, Phranc, Kate Millet, Faith Wilding, Lily Tomlin, Lucy Lippard, Arlene Raven, and Sheila de Bretteville. The vision and leadership of these women provided the centrifugal force for the Woman's Building to become one of the major American centers for the activity of feminist art, music, writing, and graphics. The Woman's Building 1973-1991 is a pictorial history and story of the Woman's Building and Feminist Art Education. We are thrilled to include essays as well as personal reflections of many of the prominent writers and artists who built the community over the 18 years of the Woman's Building existence.

Field, Allyson Nadia, et al (editors), L.A. Rebellion: Creating a New Black Cinema, University of California Press, PN1995.9.N4 L24 2015

L.A. Rebellion: Creating a New Black Cinema is the first book dedicated to the films and filmmakers of the L.A. Rebellion, a group of African, Caribbean, and African American independent film and video artists that formed at the University of California, Los Angeles, in the 1970s and 1980s. The group—including Charles Burnett, Julie Dash, Haile Gerima, Billy Woodberry, Jamaa Fanaka, and Zeinabu Irene Davis—shared a desire to create alternatives to the dominant modes of narrative, style, and practice in American cinema, works that reflected the full complexity of Black experiences. This landmark collection of essays and oral histories examines the creative output of the L.A. Rebellion, contextualizing the group's film practices and offering sustained analyses of the wide range of works, with particular attention to newly discovered films and lesser-known filmmakers. Based on extensive archival work and preservation, this collection includes a complete filmography of the movement, over 100 illustrations (most of which are previously unpublished), and a bibliography of primary and secondary materials. This is an indispensable sourcebook for scholars and enthusiasts, establishing the key role played by the L.A. Rebellion within the histories of cinema, Black visual culture, and postwar art in Los Angeles.

Gannon, Todd and Ewan Branda (editors), A Confederacy of Heretics, SCI-Arc Press in association with Getty Publications, NA735.L55 C66 2013

A Confederacy of Heretics examines the explosion of activity associated with the Architecture Gallery, the first gallery in Los Angeles dedicated exclusively to architecture. Instigated by Thom Mayne in the fall of 1979, the Architecture Gallery staged ten exhibitions in as many weeks by both young and established Los Angeles practitioners, featuring the work of Eugene Kupper, Roland Coate, Jr., Frederick Fisher, Frank Dimster, Frank Gehry, Peter de Bretteville, Morphosis (Thom Mayne and Michael Rotondi), Studio Works (Craig Hodgetts and Robert Mangurian), and Eric Owen Moss. Another young architect, Coy Howard, opened the events with a lecture at the Southern California Institute of Architecture, which hosted talks by each exhibiting architect. In an unprecedented move by the popular press, the events were chronicled in weekly reviews by the critic John Dreyfuss in the Los Angeles Times.
Gathering an array of original drawings, models, photographs, video recordings, and commentary alongside new assessments by current scholars, A Confederacy of Heretics aims neither to canonize the participating architects nor to consecrate their unorthodox activities. Rather, the book re-examines the early work of some of Los Angeles' most well-known architects, charts the development of their most potent design techniques, and documents a crucial turning point in Los Angeles architecture, a time when Angeleno architecture culture shifted from working local variations on imported themes to exporting highly original disciplinary innovations with global reach. Taken together, the exhibition, symposium, and catalog that comprise A Confederacy of Heretics offer a unique lens through which to analyze a pivotal moment in the development of late-twentieth-century architecture.

Gottlieb, Robert and Simon Ng, Global Cities: Urban Environments in Los Angeles, Hong Kong, and China, The MIT Press, HC79.E5 .G6573 2017

Over the past four decades, Los Angeles, Hong Kong, and key urban regions of China have emerged as global cities—in financial, political, cultural, environmental, and demographic terms. In this book, Robert Gottlieb and Simon Ng trace the global emergence of these urban areas and compare their responses to a set of six urban environmental issues. These cities have different patterns of development: Los Angeles has been the quintessential horizontal city, the capital of sprawl; Hong Kong is dense and vertical; China's new megacities in the Pearl River Delta, created by an explosion in industrial development and a vast migration from rural to urban areas, combine the vertical and the horizontal. All three have experienced major environmental changes in a relatively short period of time. Gottlieb and Ng document how each has dealt with challenges posed by ports and the movement of goods, air pollution, water and water quality, the food system, transportation, public and private space, and social movements.
Gunckel, Colin (editor), Self Help Graphics and Art: Art in the Heart of East Los Angeles, UCLA Chicano Studies Research Center Press, NC999.4.S45 A4 2014

This second edition of Self Help Graphics & Art brings the original edition up to date, adding breadth and depth to the history of the historic East L. A. arts center. Self Help Graphics has been a national model for community-based art making and art-based community making since its founding in the early 1970s. Known for its groundbreaking printmaking and art education programs, Self Help Graphics has empowered local artists and taught the world about the vibrancy of Chicano/Latino art. A comprehensive guide to the Self Help Graphics & Art archives at the California Ethnic and Multicultural Archives (CEMA), University of California, Santa Barbara, and an expanded bibliography complete the volume.
Jones, Kellie, Now Dig This!: Art and Black Los Angeles, 1960-1980, Hammer Museum; Del Monico Books, Prestel, N6538 .N5 J666 2011

The pioneering work of a group of black artists is documented in this companion volume to a groundbreaking exhibition. This comprehensive, lavishly illustrated catalogue offers the first in-depth survey of the incredibly vital but often overlooked legacy of Los Angeles's African American artists, featuring many never-before-seen works, some of which were previously considered lost. Now Dig This! will feature artists including Melvin Edwards, Fred Eversley, David Hammons, Maren Hassinger, Senga Nengudi, John Outterbridge, Alonzo Davis, Dale Brockman Davis, Noah Purifoy, Betye Saar, and Charles White, connecting their work to larger movements, trends, and ideas that fueled the arts during this important era of creative, cultural, and political ferment. The publication also explores the significant network of friendships and collaborations made across racial lines, while underscoring the influence that African American artists had on the era's larger movements and trends. Now Dig This! Art and Black Los Angeles, 1960–1980 is part of Pacific Standard Time, an initiative of the Getty.

Lavin, Sylvia (editor), Everything Loose Will Land: 1970s Art and Architecture in Los Angeles, MAK Center for Art and Architecture, NA735.L55 E94 2013

Taking its name from Frank Lloyd Wright's quip, "Tip the world on its side and everything loose will land in Los Angeles," this book argues that LA's famous cultural "looseness" permitted exciting developments in art and architecture, with the two disciplines mingling freely and borrowing from one another. It presents drawings, photographs, sculpture, prototypes and ephemera by Peter Alexander, Eleanor Antin, Archigram, Billy Al Bengston, Larry Bell, Denise Scott Brown, Judy Chicago, Peter de Bretteville, Sheila Levrant de Bretteville, Environmental Communications, Frank Gehry, Gruppo 9999, Victor Gruen, Nancy Holt, Robert Irwin, Ray Kappe, Robert Kennard, Ed Kienholz, Alison Knowles, Leonard Koren, L.A. Fine Arts Squad, Morphosis, Ed Moses, Bruce Nauman, Ed Ruscha, SITE, Robert Smithson, Paolo Soleri, Bernard Tschumi, Venturi & Rauch, and others.

Mark, Lisa and Paul Schimmel (editors), Under the Big Black Sun: California Art, 1974-1981, Museum of Contemporary Art; Del Monico Books, N6530 .C2 U53 2011

This comprehensive survey examines the fertile and diverse output of California artists during an extraordinary period of American history. The years between Richard Nixon's resignation and Ronald Reagan's election as president were difficult ones for America. Artists in particular were sensitive to enormous divisions in the country's moods and beliefs. Examining art-making in California during a tumultuous transitional period, this catalogue accompanying a remarkable exhibition features approximately 125 California artists working in a wide array of media: from installation art to representational painting, from conceptual art to performance art, and from video to photography. Penetrating essays by leading art historians, critics, and curators explore the history and development of pluralist art practices throughout California; the artists' responses to questions about race, gender, politics, and war; and the emergence of new movements and trends such as punk, post-studio art, and postmodernism. Under the Big Black Sun: California Art 1974–1981 is part of Pacific Standard Time, an initiative of the Getty.

Mount, Cristopher (organizer), A New Sculpturalism: Contemporary Architecture from Southern California, Skira Rizzoli, in association with the Museum of Contemporary Art, NA730.C22 S686 2013
A comprehensive overview of Southern California's most experimental architecture, showcasing the highly expressive work of famed architects such as Frank Gehry and Thom Mayne, as well as the best of the new guard. This is the first critical examination and history of what was first identified as the "LA School" in the 1990s, which has influenced much of American architecture in the last twenty-five years. This expansive new book examines contemporary Southern California architecture from 1987 to the present, exploring its experimental nature, sculptural tendency, and exciting evolution. This volume complements a major exhibition at the Museum of Contemporary Art, Los Angeles, and is part of the Getty Research Institute exhibition initiative Los Angeles Architecture, 1940–1990. Contributions by leading architectural historians coupled with a stunning collection of images present recent works in terms of sculpturalism and urbanism, and consider the impact of the history and environment of Los Angeles, as well as the creative and working processes.

Peabody, Rebecca, et al (editors), Pacific Standard Time: Los Angeles Art, 1945-1980, Getty Research Institute and the J. Paul Getty Museum, ND235 .L6 P33 2011

This comprehensive, richly illustrated book explores postwar American art from a new perspective: Southern California. The analysis of the L.A. art scene from the end of World War II until the beginning of the 1980s—the first in-depth scholarly survey of the region's art—demonstrates the major role Southern California artists played in the twentieth century's most influential art movements.
Grounded in more than a decade of research, the five chapters augmented by lively sidebars take readers on a tour of an art world in constant formation. The story unfolds through the people, relationships, and ideas that defined the region's artistic production. Photographs and rare materials from the Getty Research Institute and other archives bring the era to life, opening a window onto the emergence of hardedge abstraction, ceramic sculpture, assemblage, pop art, conceptualism, performance art, and avant-garde practices that blurred boundaries and defied labels. The result is an indispensable resource that will fundamentally change the view of modern art in America.

Phillips, Stephen John, L.A. [Ten]: Interviews on Los Angeles Architecture, 1970s-1990s, Lars Müller Publishers, NA680 .P45 2014

Catapulted to fame by the international media in and around the 1980s, a loosely affiliated cadre of architects―the so-called LA Ten―emerged to define the future of Los Angeles architecture. In this book, architects Neil Denari, Frederick Fisher, Ming Fung, Craig Hodgetts, Coy Howard, Wes Jones, Thom Mayne, Eric Owen Moss, Michael Rotondi, and former associates of the late Franklin Israel offer a casual, witty, and approachable retrospective on the characters, environment, and cultural history of L.A. architecture as they remember it. Architect, historian, and educator Stephen Phillips and the students of the Cal Poly LA Metro Program in Architecture and Urban Design, alongside Wim de Wit and Christopher Alexander of the Getty Research Institute, conduct the engaging series of oral history interviews.

Webb, Michael and Juergen Nogai (photographer), Venice, CA: Art + Architecture in a Maverick Community, Abrams, N6535.L6 W43 2007

Venice, California, is one of the most vibrant and distinctive communities in the United States. While it's best known for its bohemian atmosphere, picture-perfect canals, and rambunctious boardwalk, there's much more to Venice than what appears on the glossy surface. For years, it has been a locus of creative activity and home to world-class artists, architects, and designers who have continuously given it new life. Venice, CA is an exploration of Venice's original and captivating approach to lifestyle, architecture, and design.

Established a century ago as the Coney Island of the Pacific, Venice lost its rides and gained a picturesque clutter of cottages and warehouses. In between these humble facades are cutting-edge buildings by Frank Gehry, Morphosis, Coop Himmelblau, and Lorcan O'Herlihy. Venice, CA allows readers unprecedented access into the homes and studios of Ed Ruscha, Dennis Hopper, John Baldessari, Ken Price, Robert Graham, and other major artists, architects, and mavericks.

Wit, Wim de and Christopher James Alexander (editors), Overdrive: L.A. Constructs the Future, 1940-1990, Getty Research Institute, NA735.L55 O94 2013

From 1940 to 1990, Los Angeles rapidly evolved into one of the most populous and influential industrial, economic, and creative capitals in the world. During this era, the region was transformed into a laboratory for cutting-edge architecture. Overdrive: L. A. Constructs the Future, 1940–1990 examines these experiments and their impact on modern design, reframes the perceptions of Los Angeles's dynamic built environment, and amplifies the exploration of the city's vibrant architectural legacy.

The drawings, models, and images highlighted in the Overdrive exhibition and catalogue reveal the complex and often underappreciated facets of Los Angeles and illustrate how the metropolis became an internationally recognized destination with a unique design vocabulary, canonical landmarks, and a coveted lifestyle. This investigation builds upon the groundbreaking work of generations of historians, theorists, curators, critics, and activists who have researched and expounded upon the development of Los Angeles. In this volume, thought-provoking essays shed more light on the exhibition's narratives, including Los Angeles's physical landscape, the rise of modernism, the region's influential residential architecture, its buildings for commerce and transportation, and architects' pioneering uses of bold forms, advanced materials, and new technologies.
Worthington, Michael (editor), Inside Out & Epside Down: Posters from CalArts, 1980-2019, MW Books, NC1807.U5 C345 2019
Inside Out & Epside Down: Posters from CalArts features over 500 CalArts posters from the past 40 years.
Many of the featured posters were not meant to function purely as posters but were produced as experimental works. Produced for a narrow audience, most of the posters have existed outside the mainstream, barely engaging with the visible canon of design. Often produced in small—even singular—editions, they also were produced outside the traditional designer/client relationship. The posters break rules, misbehave, and are sometimes an unruly mess. The collection reflects a belief that the creative process is as important as the product, and outlines a history of pedagogy at CalArts.

With essays by graphic designers Colin Frazer, Sarah Gottesdiener, Ian Lynam, Jennifer McKnight, and Louise Sandhaus.
Ebooks:
Connor, J. D., The Studios After the Studios: Neoclassical Hollywood (1970-2010), PN1993.5.U65 .C626 2015eb / http://ebookcentral.proquest.com/lib/sciarc-ebooks/detail.action?docID=1990260
Davis, Mike and Jon Wiener, Set the Night onFfire: L.A. In the Sixties, Verso Books, F869.L857 2020eb / https://ebookcentral.proquest.com/lib/sciarc-ebooks/detail.action?docID=6072339
Gerhard, Jane F., The Dinner Party: Judy Chicago and the Power of Popular Feminism, 1970-2007, N6537.C48 G47 2013eb / http://ebookcentral.proquest.com/lib/sciarc-ebooks/detail.action?docID=1222477
Hays, K. Michael, Architecture's Desire: Reading the Late Avant-garde, NA680 .H413 2009eb / http://ebookcentral.proquest.com/lib/sciarc-ebooks/detail.action?docID=3339084
Martin, Reinhold, Utopia's Ghost: Architecture and Postmodernism, Again, NA682.P67 M375 2010eb / http://ebookcentral.proquest.com/lib/sciarc-ebooks/detail.action?docID=548064