DID 2021 Observes 'Thoughtful and Delirious' Design Visions in Final Exhibition
This summer, forty-eight high school students gathered from all over the world to connect and create together during SCI-Arc's Design Immersion Days program, In the Clouds. Guided by their own interests and curiosities, students created rooms, gardens, neighborhoods, and collective narratives that spanned physical and digital platforms.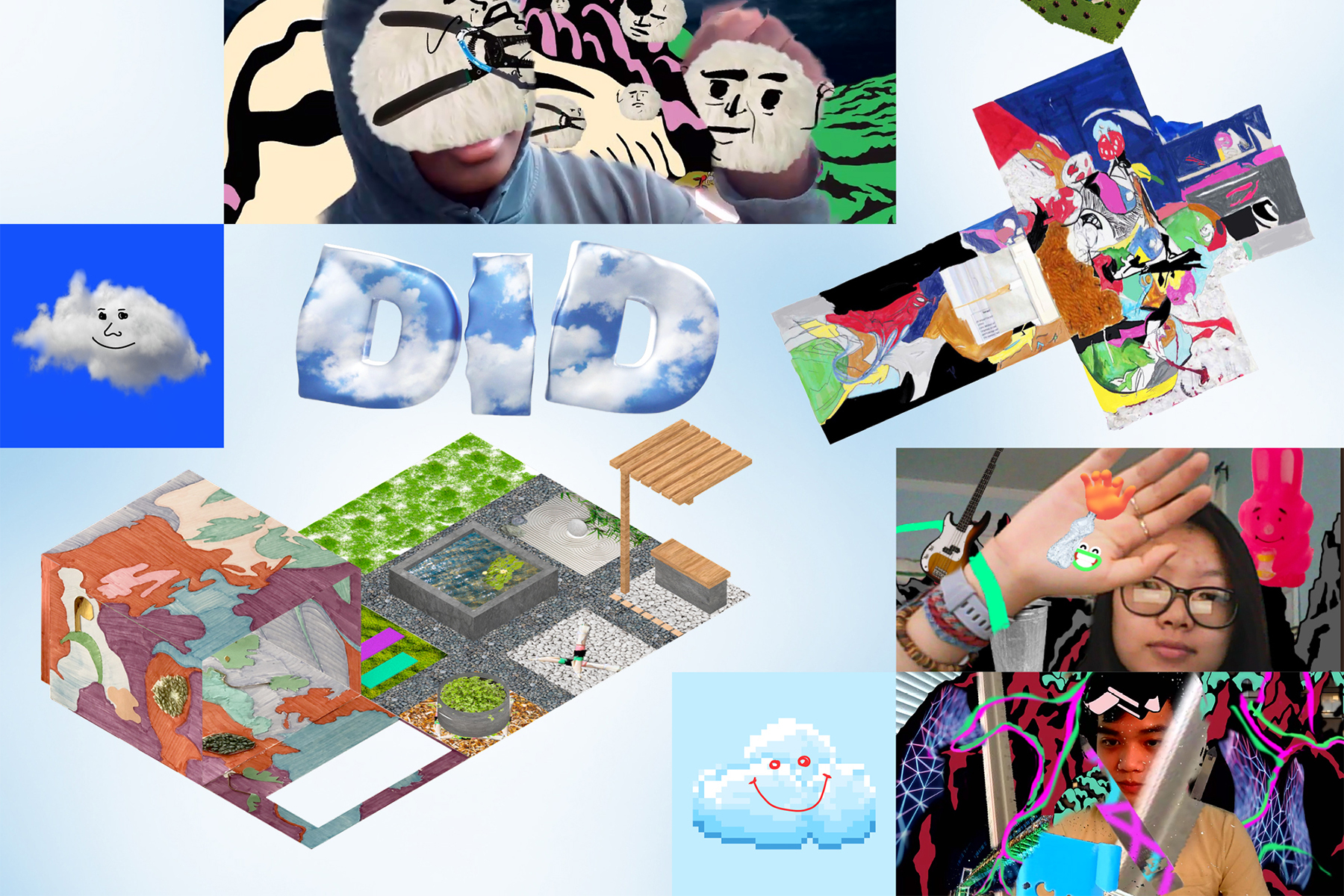 On Saturday, July 10 students and faculty participants of DID 2021 In the Clouds celebrated its culmination with a final exhibition and presentation of the thoughtful, beautiful, and delirious design visions created during this year's program. From 3:00-5:00pm PST, led by DID instructors Angelica Lorenzi, Leah Wulfman (MS Fiction and Entertainment '18), Kordae Henry (MS Fiction and Entertainment '18), Wendy Guerrero (M.Arch 1 '20), Natou Fall (M.Arch 1 '19), and more, students guided visitors though a virtual tour of the program followed by a discussion of individual work. Taking place on Zoom for participants, the exhibition was also streamed on Twitch for viewers via the SCI-Arc website.
Introducing the exhibition tour and individual presentations were DID student ambassadors, Cru and Rajarshee. Shared Rajarshee of his experience in DID: "Alongside learning the tools of the field were brought in real architects, real artists, and real furniture designers to help us students understand what their experiences are like."
"Throughout the program, we learned how to design something," echoed Cru. "How to go from A to B is not just simply sketching, you have to go through different processes to make your idea come out clearer using different materials and techniques."
For its second year in a row, in light of the COVID-19 pandemic, DID was accessible to students worldwide through a new virtual platform. For summer 2021, DID was reimagined as a three-week online program that introduced students to architecture as a lively, social, and collaborative experience that captured the collective spirit of DID, organized around a series of design projects.
"I'm so happy that DID continues to bring in young kids from all walks of life with the shared goal of making our world more beautiful," says Undergraduate Program Chair Tom Wiscombe. "For the last two years, Mira and her amazing team have temporarily switched their programming "into the clouds"—cartoon clouds of course—featuring virtual critiques, remote lectures, peer-led discussions, augmented reality worlds, and many more wild and fun experiences. Maybe being in the clouds is the best way to rethink the world down below!"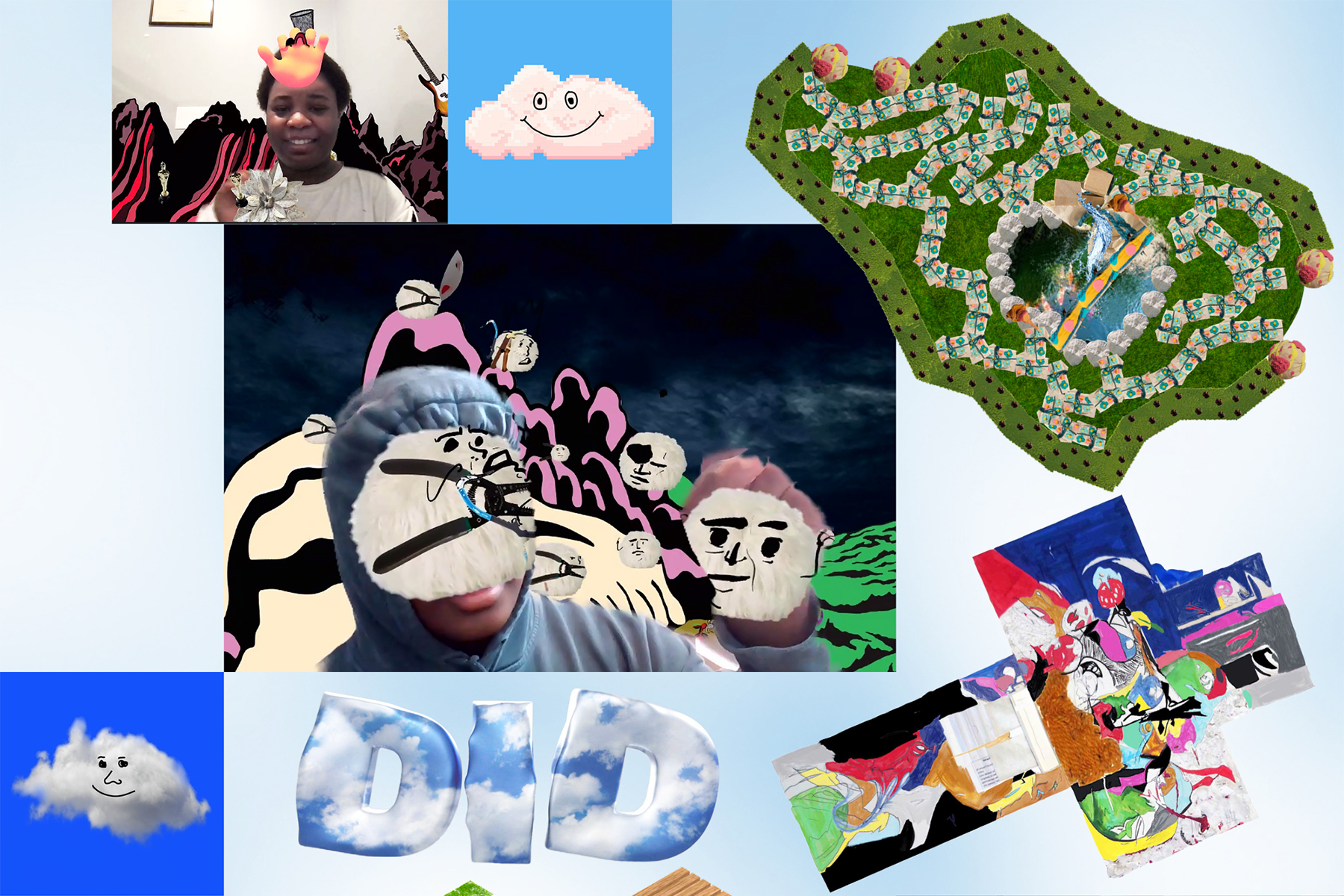 From June 21 to July 16, students made work that progressed in scale from a room, to a building, and ultimately to an extensive and shared urban landscape, unleashing their imaginations through the craft of making using all kinds of materials and methods. Whether working physically on drawings and models, or digitally on graphics, assemblages, and three-dimensional worlds, each project combined and cross cut manners of production in fresh and whimsical ways.
"When I think of DID, I think of the heat of the summer, a group of students that at first don't know each other, and very quickly, very suddenly become close friends. I think of the everyday of working with the students, of getting to know them through designing together," contributes DID Coordinator and SCI-Arc faculty Mira Henry.
Adds fellow faculty and DID instructor Lorenzi, "Design becomes a medium for them to share ideas and actually make decisions, not just as a single person in the world, but together with someone else within a community."
Revisit the DID 2021 In the Clouds final exhibition and presentation at the SCI-Arc's Twitch stream here and learn more about DID 2021 at the dedicated program website here.