Polymath Faculty Natou Fall (M.Arch '19) Talks Transformative Expansion of Architecture
Natou Fall (M.Arch 1 '19) is a multidisciplinary artist and educator, based in Los Angeles. She received her Bachelor of Fine Arts in Interior Architecture and Design at George Washington University in 2016 and earned her Master of Architecture from SCI-Arc in 2019. Fall has also held teaching assistantships in SCI-Arc's Pop-Arc and Design Immersion Days programs. She is currently design faculty at SCI-Arc.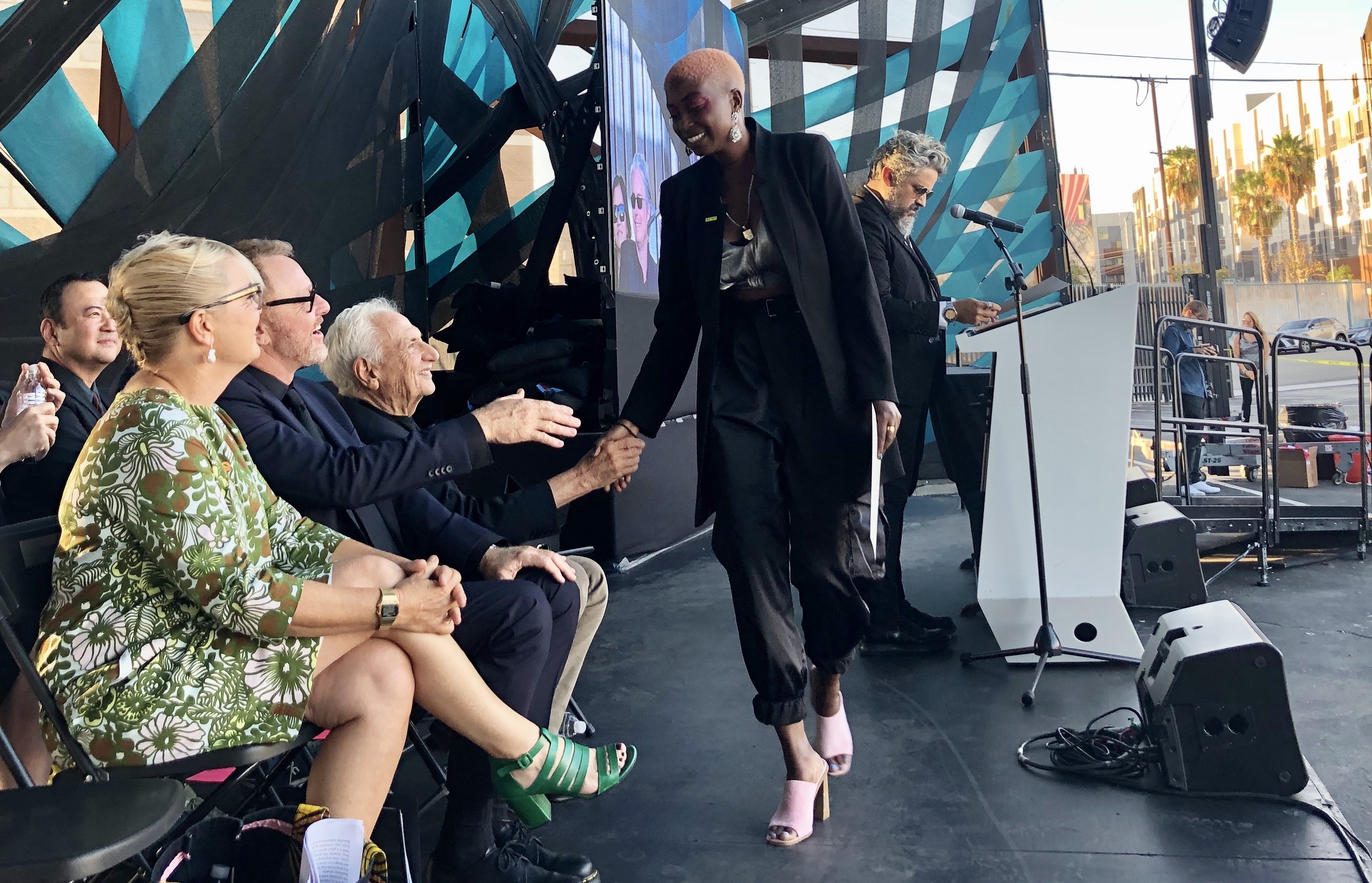 Her SCI-Arc Graduate Thesis project, Shaping Face—which earned her the Gehry Prize awarded for most outstanding graduate thesis project—aimed to re-establish cosmetics in architecture as including thickness, feature enhancement, exaggeration, ornamentation, and other transformational effects that empower individual expression of identity. Her research challenges how cosmetics have been linked to the notions of eroticism, allure, and theatrical performance in architectural discourse over the last two decades. Most recently, Fall curated and directed Spring Show 2021: Making A Scene alongside fellow design faculty Zeina Koreitem.
Thank you so much for speaking with us, Natou. Can you share a bit about your background?
I grew up in South Florida, in Fort Lauderdale. I'm originally from Senegal. And as for background, I studied interior architecture at George Washington University and then I came to LA to go to grad school for architecture.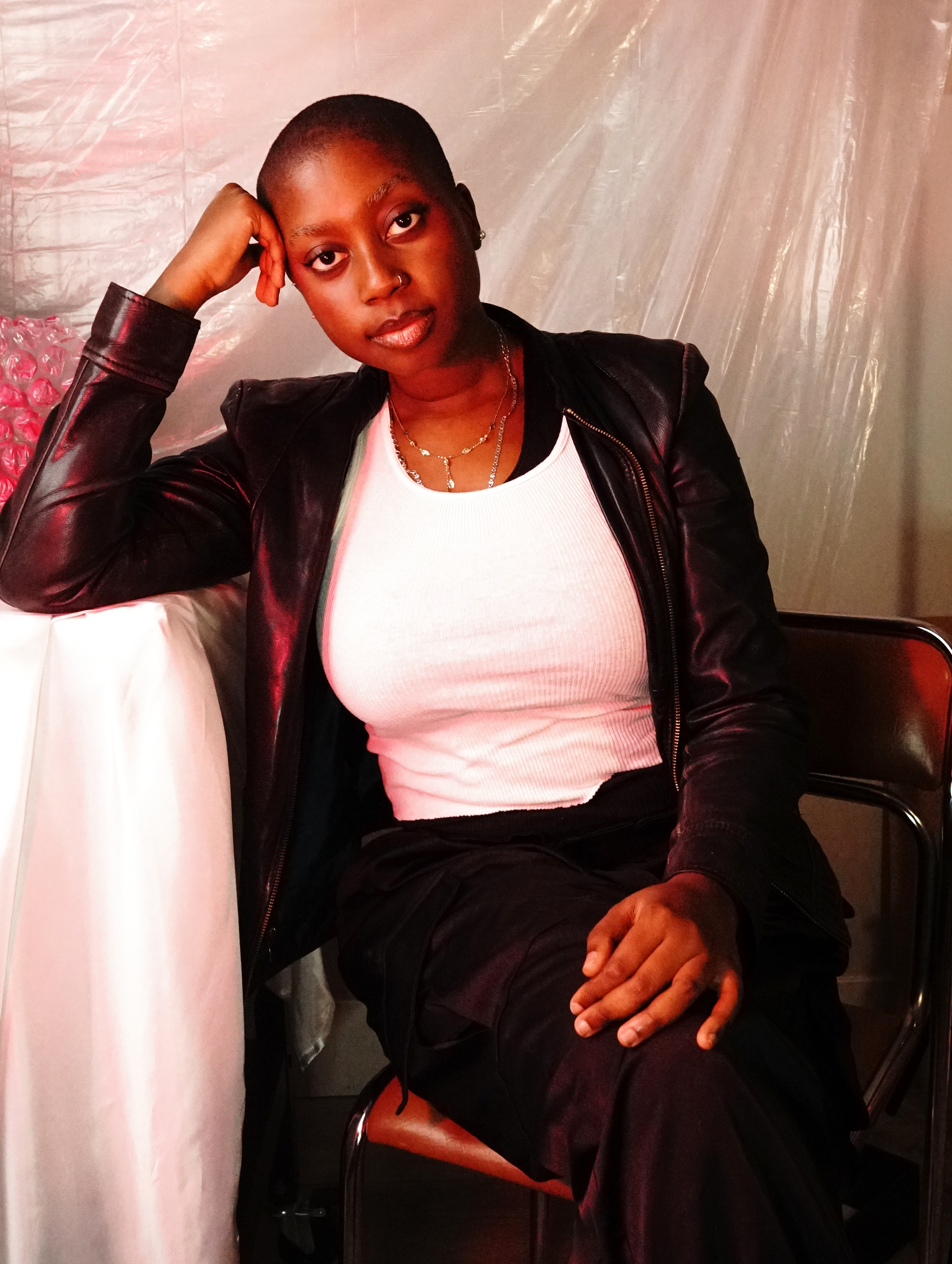 Is that what brought you to SCI-Arc?
I took a class on contemporary architecture during undergrad and had to do a research project on Thom Mayne and Morphosis, so I found SCI-Arc that way. When I finished my undergraduate program, I knew I wasn't finished studying design and architecture—that was just my entry into it. Prior to that, I was studying electrical engineering. I didn't really know about design, but found it and was good at it and fell in love with design and the creative process. I figured I'd just continue to go to school rather than get a job at a firm like a lot of my classmates did at the time.
What is it that attracted you to the M.Arch 1 program and how did that shape your practice?
I think with SCI-Arc, it appeared to be the most out there and experimental in a way, compared to other programs. SCI-Arc just seemed like the school with an edge, and I'm all about that, so I wanted to be part of it.
My practice is about shifting, gears, technique; what have you. I work in various media and enjoy wearing different hats. My time studying architecture and design—particularly my time at SCI-Arc—taught me how to work on a project and be the architect, director, graphic designer, fabricator, etc. You're pushed to process a bunch of information and execute in a nuanced and sophisticated way; you learn patience and diligence. I work that way on every project.
What was the shift for you from electrical engineering to design?
I was a strong student in math and science, so [engineering] seemed like the practical field to study since I didn't know much about the art and design industry, and I have family in the field. I did that for two years but was not enjoying my time. I think the one part of the engineering program I really enjoyed was the circuit theory class we took and it was because we were designing and resolving circuits. I think that was the moment I had the most fun, but then after that, I just quickly realized I didn't want to do it anymore.
You've mentioned there were other elements that helped you realize you wanted to move in a different direction with your studies. Can you talk about that?
I have sickle-cell anemia. My second year was that I got really sick and missed the week before mid-terms. When I reached out to all my professors to explain, I was taking seven classes at the time, I received one response. I got out of the hospital and was in one of the student lounge areas trying to study and catch up, and it was like I was reading a foreign language. I remember calling my mom at like 4:00 in the morning in full breakdown saying, "I can't do this anymore."
I took a semester off, spent some time at home and in Dakar with my sister to think. My mom suggested the Interior Architecture program, "you draw" was her selling point. The prerequisites were a sculpture class and a drawing class and some art history courses and I thought, this sounds like fun already.
It sounds like a very immediate and intuitive transition for you. Did your illness inform your trajectory into architecture?
I wouldn't say it informed my trajectory necessarily but definitely played a part. I also got sick when I started the design program, so I missed the second week of classes and the first assignment. My first design instructor just said, "Take your time, we understand. Get the assignments to me when you have them." I don't like using my illness as a crutch or an excuse, so I got them to her in a week and she said, "You should go to architecture school—you've got the work ethic to make it and be very good at it."
I think it was a great decision. My time at SCI-Arc was transformative—I've grown so much as a person and as a creative. It was totally worth it.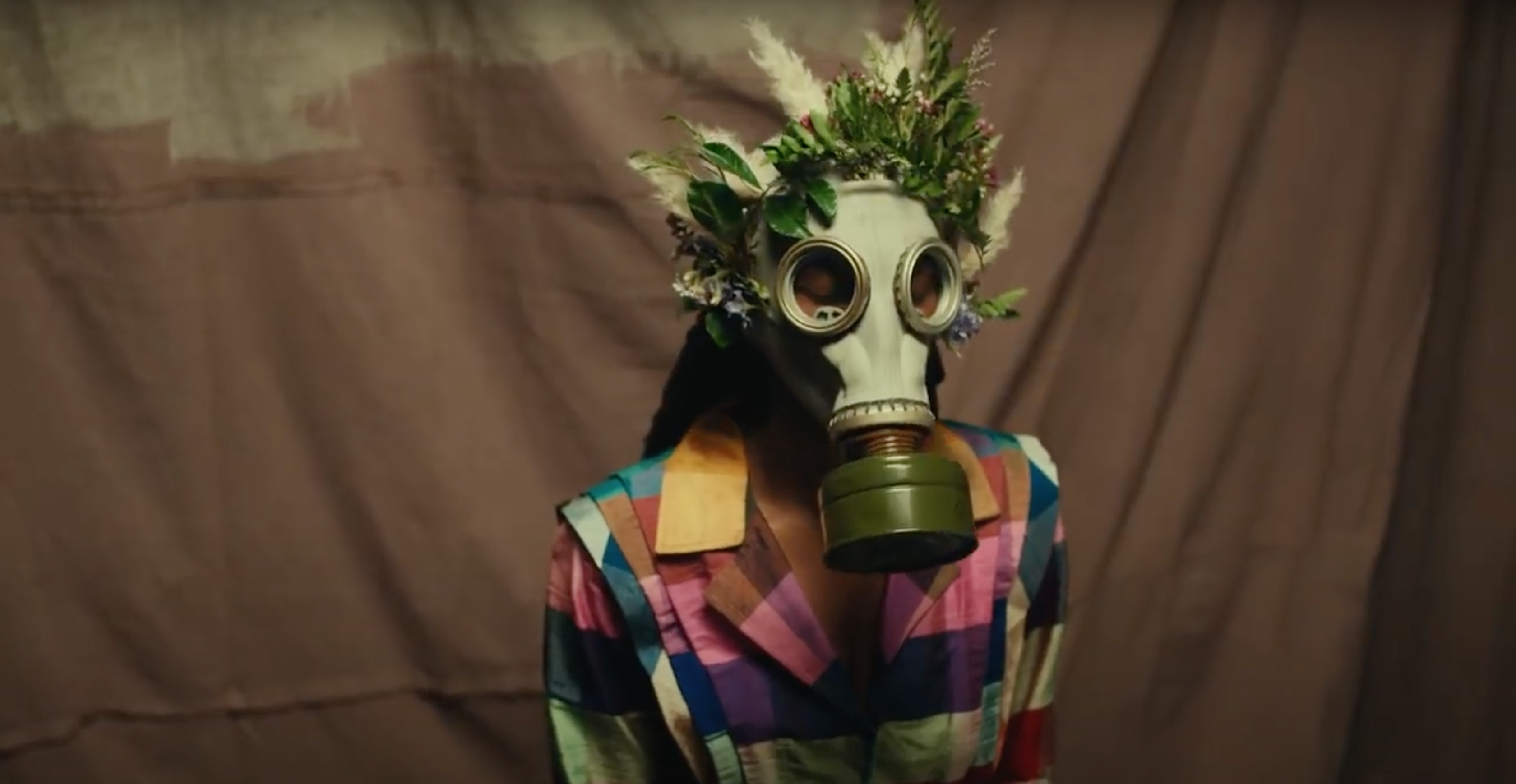 It's great to hear that you had such a positive and encouraging influence in your early development as a designer. I am curious how your design interests and techniques formed initially throughout the work that you made at SCI-Arc.
When I started the program, I was coming from a more analog design process, it was very much hands-on—we did a lot of sketching, hand drafting, and model building. When I came to SCI-Arc and everything was super digital; that shift was kind of hard for me to adjust to, but I managed to make it work. SCI-Arc puts a big emphasis on model making, which was always my thing, so I ran with that.
I think my interest in color, material, and craft just became more and more clear as I progressed through the program. I joke that I went to architecture school and treated it like art school, but it's because I'm fascinated by the "art form of architecture" as Andrew Zago calls it.
From that, how have you melded art and design and other elements like makeup and materiality through the work you made at SCI-Arc and what you're making now?
My development as a designer came through not just my work but my style as well; my look changed often and always included some wild eye makeup. I shaved my head after my first year, and being bald I felt I could be so much louder with my makeup, and people in school started to notice. I would catch myself sketching makeup looks in my notebooks during class. Marrikka Trotter's theory class, "Shape," became an opportunity for me to explore that interest in a more concrete way rather than just me doodling and doing my loud makeup looks whenever I felt like it.
Having to use my hands has always been something that's innate to me, so with this thesis I knew that's what I wanted to do. I wasn't interested in creating buildings or technical drawings. I have photographs and models and that's the project. In that way, it really does live more in an art realm than architecture proper, because it's houses—which does make it architecture—but the project itself is very much an art piece wherein I'm experimenting with textures and materials that are interesting to me. My art practice is based on experimenting with those same materials and techniques today. That same attention to detail comes in handy on set, making props or dressing locations.
Another course that I took that really helped me put all of these ideas together was Lucy McRae's studio. Through designing a beauty brand from the future, something so abstract and far from architecture as we think of it in the traditional sense, I was able to develop concepts that continue to influence my makeup process and references. I'm still trying to figure out what shape it's all going to take—my practice is quite blob-like, and it works for now.
That definitely makes sense. It's nice that you were able to recognize something that was very personally interesting to you and incorporate it into your work, because that keeps you honest with the ways that you're building your practice which is really exciting.
Definitely—there was a moment after graduating where my relationship to makeup was so shook. I couldn't even do my makeup without asking myself, well, what does this mean now? It felt like a loss and suddenly this weird sense of pressure essentially whenever I did my makeup.
Really, it just used to be my morning ritual. I would wake up, beat my face, and be in the studio by 5:00 am, rather than staying late. With SCI-Arc being so open, there's a lot of energy to take in when you're trying to focus on your own work. So I would be in the building was when it was just security, the cleaning crew, and a few students. Doing my makeup used to set the tone for the day, but I don't do it to the same extent anymore. These days my rituals revolve around making, makeup-wise a quick liner and a little lip balm and I'm good to go, unless of course I'm feeling a way or there's an event.
How do you feel that incorporating your more personal artistic pursuits into your work has affected your relationship and approach to each?
I'm fully invested in all of my work, some might say to a fault, but I take every project I'm involved or working on and give it my all. It's made me a great team player; I always want to be as useful and as efficient as possible. Now, I'm working on finding the perfect balance for it all.
You just started to teach at SCI-Arc, which is exciting, but you've also served as a TA as well as an instructor for [SCI-Arc high school programs] DID and Pop-Arc. Can you talk about what your experience doing that has been, what you're looking forward to bringing to your teaching, and what you want that to look like?
I recently taught my first-year graduate studio, and first-year undergrads in the fall. This year being my first year teaching was incredibly intense and I am so grateful for the students. My prior experience has been with younger students with DID and Pop-Arc. Working with them is really fun because they are so new to everything and they all have their own design sensibilities that they're discovering along the way. I also just find it really inspiring personally because there are all these things that they're doing in different ways that you're picking up in the process.
I also taught a Liberal Arts seminar, which I'm really excited about. It's titled "gLAm: LA and All That Jazz," we looked at everything from the jazz scene in South Central from the 1920s to the 50s and mid-60s, jazz influence on hiphop culture, Black hair, and glamour as a material property. I folded in all my interest in beauty and fashion and a few films—teaching that course again and refining it is something I'm looking forward to.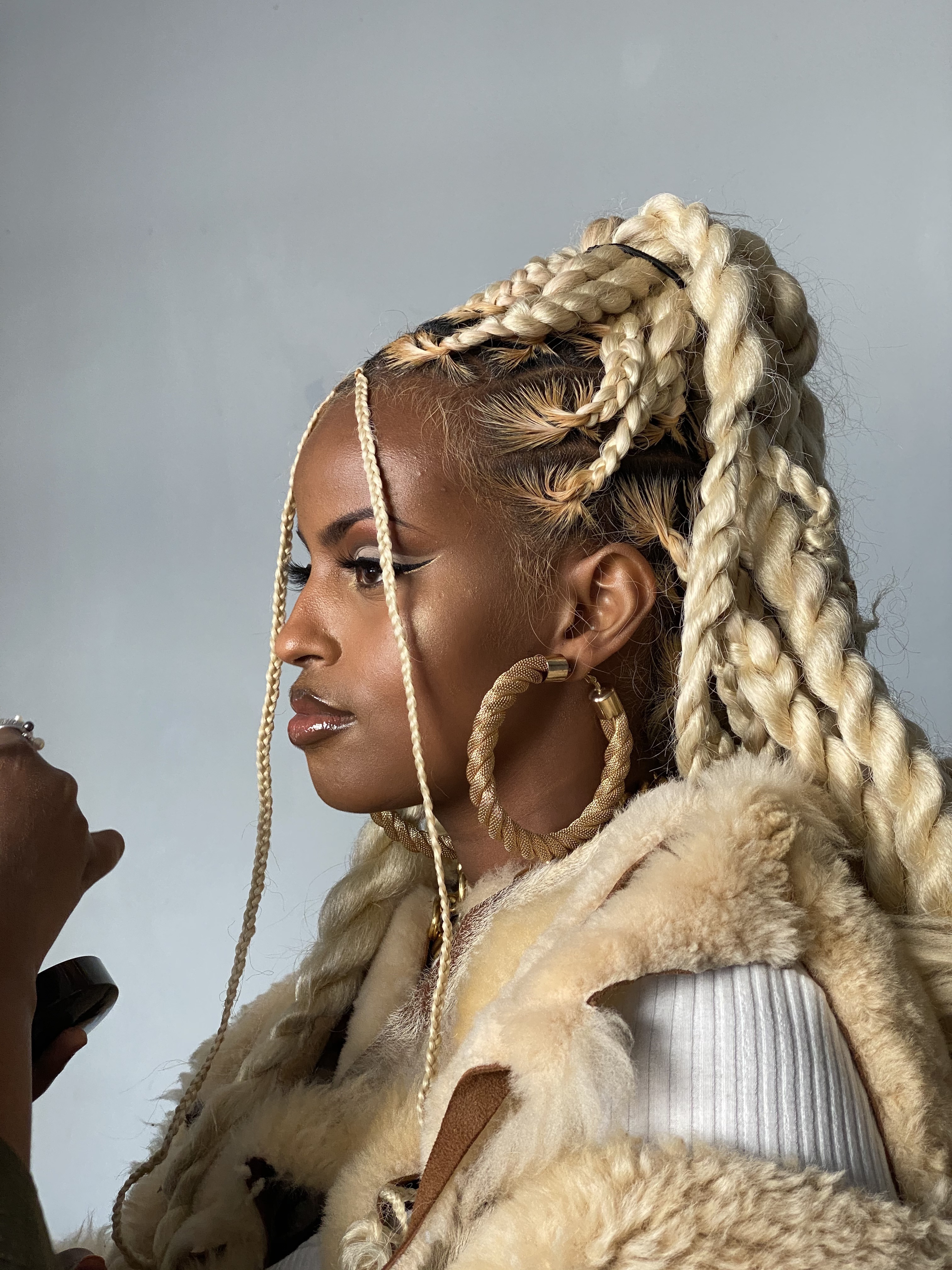 Is there anything in particular that you're looking forward to about teaching at SCI-Arc, as an institution?
I think SCI-Arc's great because all the faculty are working on so many things across the board. As a student here, something I felt was missing was the discussion around what it means to have an architecture degree and how flexible we are when it comes to working in creative and design fields, and I want to push that conversation. There's a lot of interest in design professions like set design or art direction, and I'm looking forward to doing my part in expanding what we understand architecture to be in the world today.
That's great. SCI-Arc in general seems like a hospitable environment for more flexible perspectives when it comes to architecture as a discipline and as a practice. Are there any either current or future projects that you're excited about?
One project that I'm excited about is I recently did the makeup for new artist Idman's first music video. Spring Show was just a minute ago—still very excited about that. I have an exhibition coming up July 9-11 called Faciès at a gallery called Hotel in MacArthur Park. I wrapped a production design project for a short-format TV show called "The Mels" in April that is in postproduction, so I'm looking forward to seeing the final product. I'm taking a break from production work this summer to work on more sculptures and a makeup series, but I can't say too much on it yet.