Fall 2021 Public Programs Portend Cultural Threads: Attached, Unraveling, and Human
SCI-Arc is proud to continue its commitment to maintaining a robust platform for interdisciplinary discourse with its fall 2021 series of lectures and exhibitions. SCI-Arc's fall 2021 program will feature stellar speakers from a wide range of cultural practices, including filmmaker and artist Andrew Thomas Huang, designer and scholar Darell Wayne Fields, architect Tsuyoshi Tane, architect and professor Marion Weiss, FAIA, designer and cultural activist Victor Jones, and artist Alison Saar.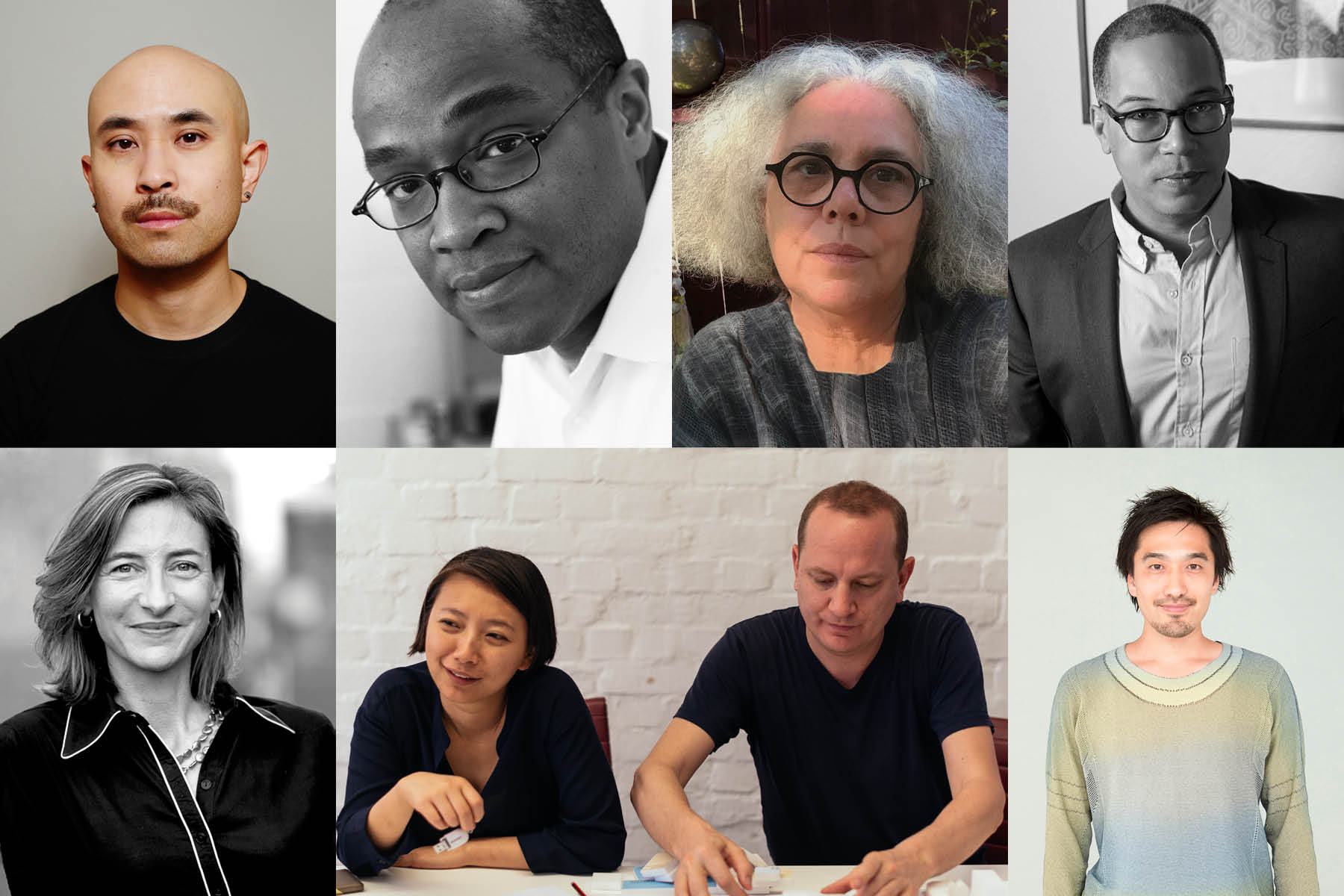 This year's Graduate Thesis exhibition will take the form of a film entitled Expanding the Archive. Expanding the Archive captures the planetary scope of architectural thinking at SCI-Arc, showcasing projects which have been conceived, developed, and shared across time zones, cities, and social contexts, linked by the collective act of imagining alternative futures while also engaging architecture's past. A screening will be held on Friday, October 1 at 7pm PT in the W.M. Keck Lecture Hall.
SCI-Arc design faculty David Freeland will also present a new exhibition, titled Views from the Field opening on Friday, October 22 in the SCI-Arc Gallery. Views from the Field documents the spatial complexity of Walter Netsch's late 20th Century Architecture through the photographs of Orlando Cabanban. Taking inspiration from Cabanban's photographic interest in capturing multiple subjects within each frame, the exhibition reconstructs the photographs as large 3-dimensional image-objects.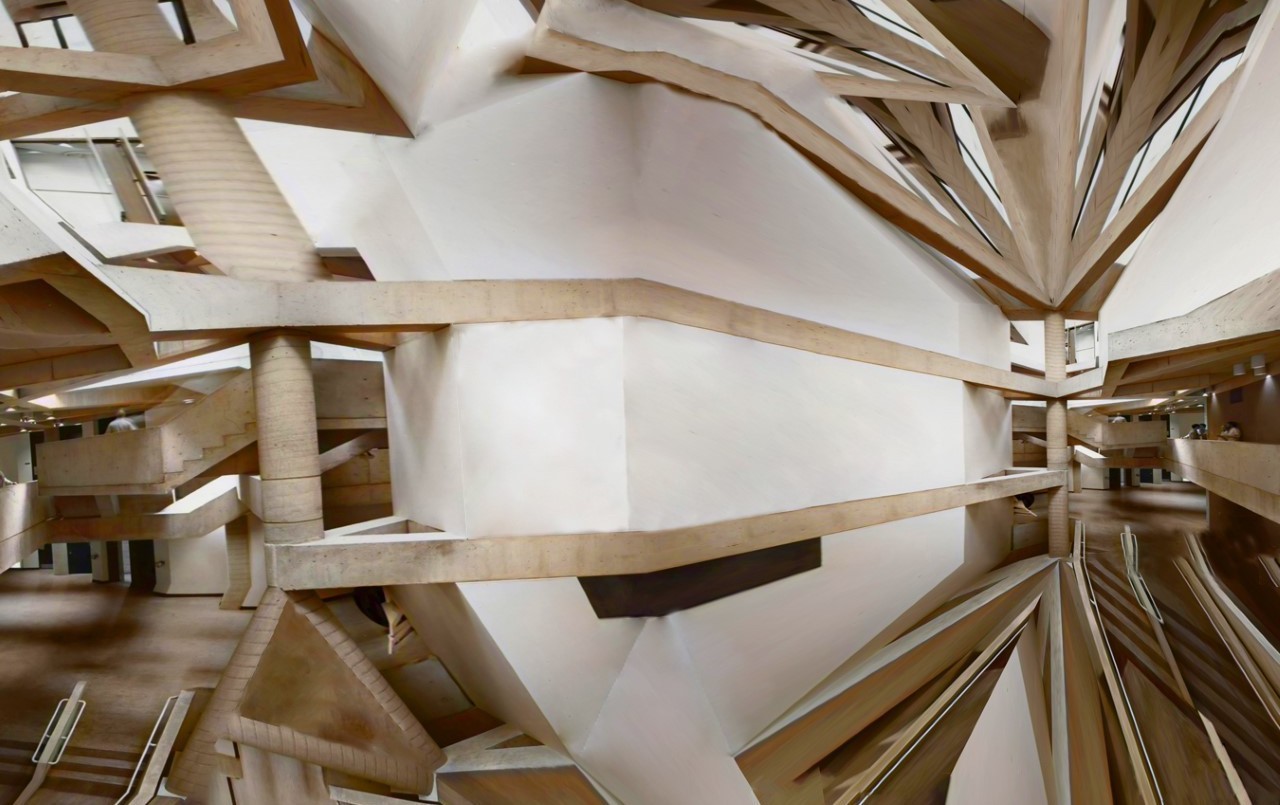 Visit https://sciarc.edu/events/ for more information about upcoming lectures. All events are listed in Pacific Standard Time and are broadcast live online on SCI-Arc's Livestream and Facebook page.
With the health and safety of our community in mind, this fall, SCI-Arc's public programs will only be open for in-person admission by the school's constituents of students, faculty, staff, and trustees. The events will be streamed virtually to the public free of charge.
September 29 Ellen van Loon Lecture
October 1 Expanding the Archive Film
October 6 Marion Weiss: Lecture
13 Florian Idenburg Lecture
20 Alison Saar Lecture
22 David Freeland Exhibition
November 3 Andrew Thomas Huang Lecture
10 Victor Jones Lecture
17 Darell Wayne Fields Lecture
December 1 Tsuyoshi Tane Lecture
LECTURES
September 29, 7pm
Virtually on SCI-Arc's livestream
Ellen van Loon
Ellen van Loon joined OMA in 1998 and has led award-winning building projects that combine sophisticated design with precise execution. Recently completed OMA projects led by Ellen include Brighton College (2020), BLOX / DAC in Copenhagen (2018), Rijnstraat 8 in The Hague (2017), and Lab City CentraleSupélec (2017). Other projects in her portfolio include Fondation Galeries Lafayette (2018) in Paris; Qatar National Library (2017); Amsterdam's G-Star Raw Headquarters (2014); De Rotterdam, the largest building in the Netherlands (2013); CCTV Headquarters in Beijing (2012); New Court Rothschild Bank in London (2011); Maggie's Centre in Glasgow (2011); Casa da Musica in Porto (2005)—winner of the 2007 RIBA Award; and the Dutch Embassy in Berlin (2003)—winner of the European Union Mies van der Rohe Award in 2005. Ellen is currently working on the Factory Manchester—a large performing arts venue for the city; Kaufhaus des Westens (KaDeWe) Berlin—Europe's biggest department store; and the Palais de Justice de Lille.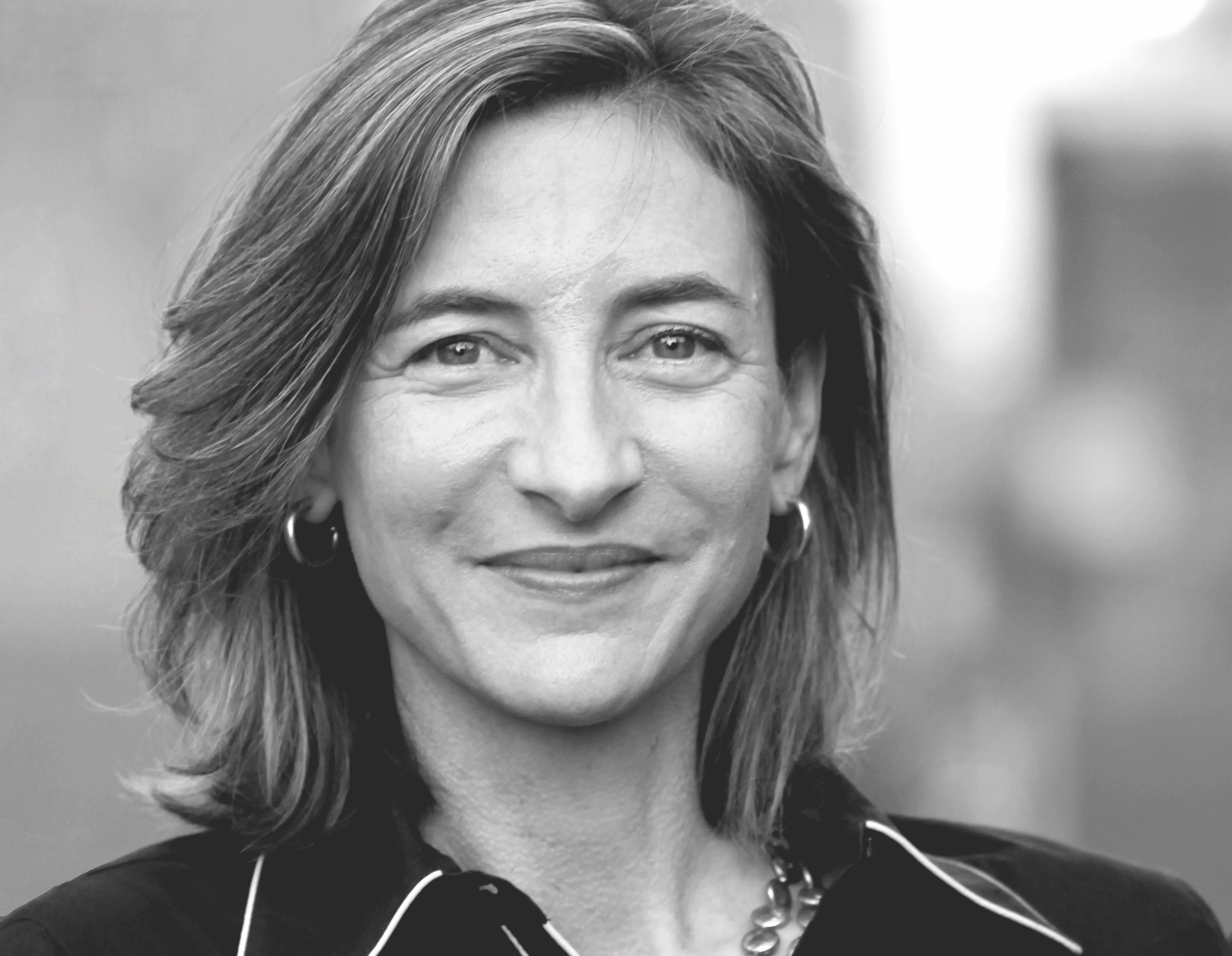 October 6, 7pm
W.M. Keck Lecture Hall + Virtually
Marion Weiss: Liftoffs and Landings
Marion Weiss, FAIA
WEISS/MANFREDI Architecture/Landscape Urbanism
Graham Chair Professor of Practice, University of Pennsylvania
Marion Weiss is co-founder of WEISS/MANFREDI and the Graham Chair Professor of Practice at the University of Pennsylvania's Weitzman School of Design. Her New York City-based multidisciplinary practice is known for the dynamic integration of architecture, art, infrastructure, and landscape. Notable projects include the Seattle Art Museum: Olympic Sculpture Park, recognized by TIME Magazine as one of the "top ten architectural marvels." Her work has been exhibited at the Venice Biennale, the Sao Paulo Biennale, the Guggenheim Museum, the Cooper-Hewitt, the National Building Museum, and the Museum of Modern Art. She is a National Academy Inductee and recipient of Architecture Records 2017 Design Leader Award. Her firm has also been recognized with the New York Center for Architecture President's Award, the Cooper Hewitt National Design Award for Architecture, and the 2020 Thomas Jefferson Foundation Medal in Architecture. Princeton Architectural Press has published monographs on WEISS/MANFREDI's work, including PUBLIC NATURES: Evolutionary Infrastructures.

WEISS/MANFREDI Architecture/Landscape/Urbanism is at the forefront of architectural design practices that are redefining the relationships between landscape, architecture, infrastructure, and art. Named one of North America's "Emerging Voices" by New York's Architectural League, WEISS/MANFREDI received the 2020 Thomas Jefferson Foundation Medal in Architecture and the 2018 Cooper Hewitt Smithsonian Institution's National Design Award, as well as the New York AIA Gold Medal, and the Academy Award in Architecture from the American Academy of Arts and Letters. Most recently, WEISS/MANFREDI was selected through an international competition to re-envision the world-renowned La Brea Tar Pits and Museum in Los Angeles, and the Trinity Park Conservancy in Dallas selected the firm to serve as design architects to bring new life to the former Jesse R. Dawson State Jail.
October 13, 7pm
W.M. Keck Lecture Hall + Virtually
Florian Idenberg: Strings Attached
Florian Idenburg: Founder, Atelier SO—IL and Professor of Practice; Cornell AAP NYC

Idenburg is an internationally renowned architect with over two decades of professional experience. After learning the ropes in Amsterdam and Tokyo, he founded SO–IL in New York in 2008 together with Jing Liu. His years of working in cross-cultural settings make Idenburg a thoughtful and collaborative partner. With a joyous demeanor, he pursues innovation through working together. He has a particularly strong background in institutional spaces, leading the office on projects as Kukje Gallery and the Manetti Shrem Museum of Art at UC Davis, as well as Amant Arts Campus in Brooklyn. His strength lies in generating imaginative ideas and transforming those into real-world spaces and objects.

Idenburg has a strong intuition for the orchestration of form, material, and light, and enjoys developing projects to a level where those elements become places for people to experience and use. He combines a hands-on approach with a theoretical drive, sharing this creative spirit with clients, collaborators, and students. A frequent speaker at institutions around the world, he has taught at Harvard, MIT, Columbia, and Princeton University. His current research investigates the future of the workspace and is developing a forthcoming publication on this topic, Human(s) Work (Taschen, 2020). In 2010, Idenburg received the Charlotte Köhler Prize of the Prince Bernhard Culture Fund. He is a registered architect in the Netherlands and an International Associate of the American Institute of Architects.

SO–IL was born in New York in 2008.

Diverse in origin, our team of collaborators speaks a dozen languages and is informed by global narratives and perspectives. We are both locally rooted and nationless, coming together as a mid-size, well-recognized company. With our ambitious private and public clients, we explore how the creation of environments and objects inspires lasting positive intellectual and societal engagement.
In a digitized world that increasingly draws one inward, our architecture is outward-looking, engendering meaningful dialogue with what is materially and psychologically outside of ourselves.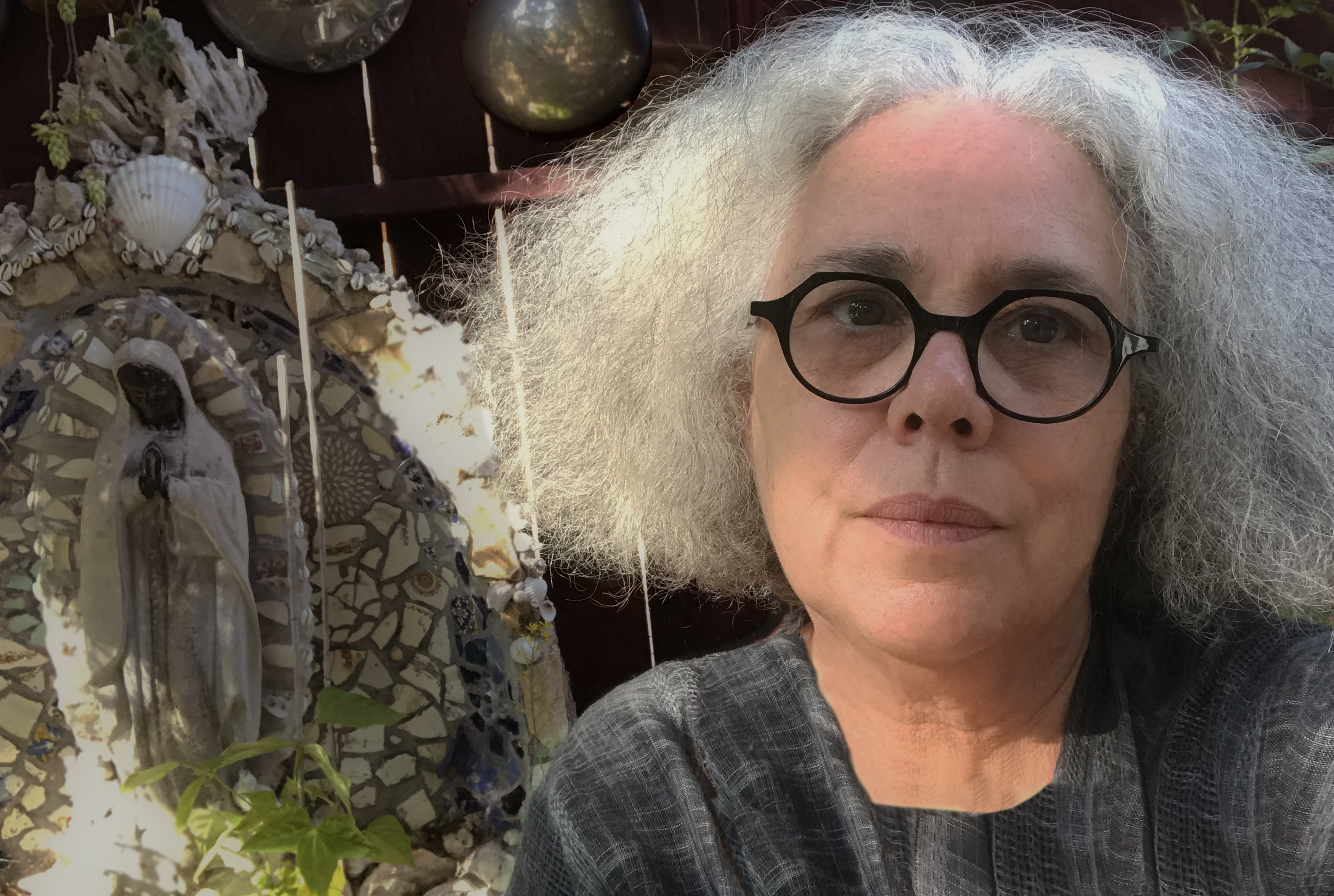 October 20, 7pm
W.M. Keck Lecture Hall + Virtually
Alison Saar: The thread that leads to the word
Alison Saar was born in Los Angeles, California. She studied art and art history at Scripps College and received an MFA from the Otis Art Institute. She received the United States Artist Fellowship in 2012 and has also been awarded the John Simon Guggenheim Memorial Foundation Fellowship and two National Endowment Fellowships. Saar has exhibited at many galleries and museums, including the Hirshhorn Museum and Sculpture Garden and the Whitney Museum of American Art. Her art is represented in the collections of the Whitney Museum of American Art, Baltimore Art Museum, Modern Museum of Art, and Metropolitan Museum of Art.
A friend in Mali once told me my work was "the thread that led to the word." Meaning my work took the viewer to a place that could not be reached via a map. In my practice I hope to bring to light issues of race, gender, and spirit that often defy definition and are often more easily understood through images and textures. Drawing from Western mythologies and evoking spirits from the African diaspora, I aim to address issues of the present through historical events.

November 3, 7pm
W.M. Keck Lecture Hall + Virtually
Andrew Thomas Huang: Queer Morphologies & Digital Spirits

Filmmaker and artist Andrew Thomas Huang crafts hybrid fantasy worlds and mythical dreamscapes. A Grammy-nominated music video director, Huang's collaborators include Bjork, FKA twigs and Thom Yorke among others. His films have been commissioned by and exhibited at the Museum of Modern Art, NY, The Sydney Opera House and the Museum of Contemporary Art, LA. Inspired by his Chinese heritage and queer Asian mythology and folklore, Huang continues his foray into narrative with his first feature film TIGER GIRL which has received support from Film Independent and the Sundance Institute. Huang graduated with a degree in Fine Art and Animation from the University of Southern California.

Queer Morphologies & Digital Spirits will share an overview of Huang's mixed media filmmaking career which interweaves live action, visual effects, puppetry, and animation with his passion for folklore, mythology, and queer futurism. The lecture will explore the process of world building and focus on the emergence of hybrid methodologies within one's visual practice. This talk will also explore how combining digital tools with performance can enable new forms of self-reinvention and the construction of digital identities.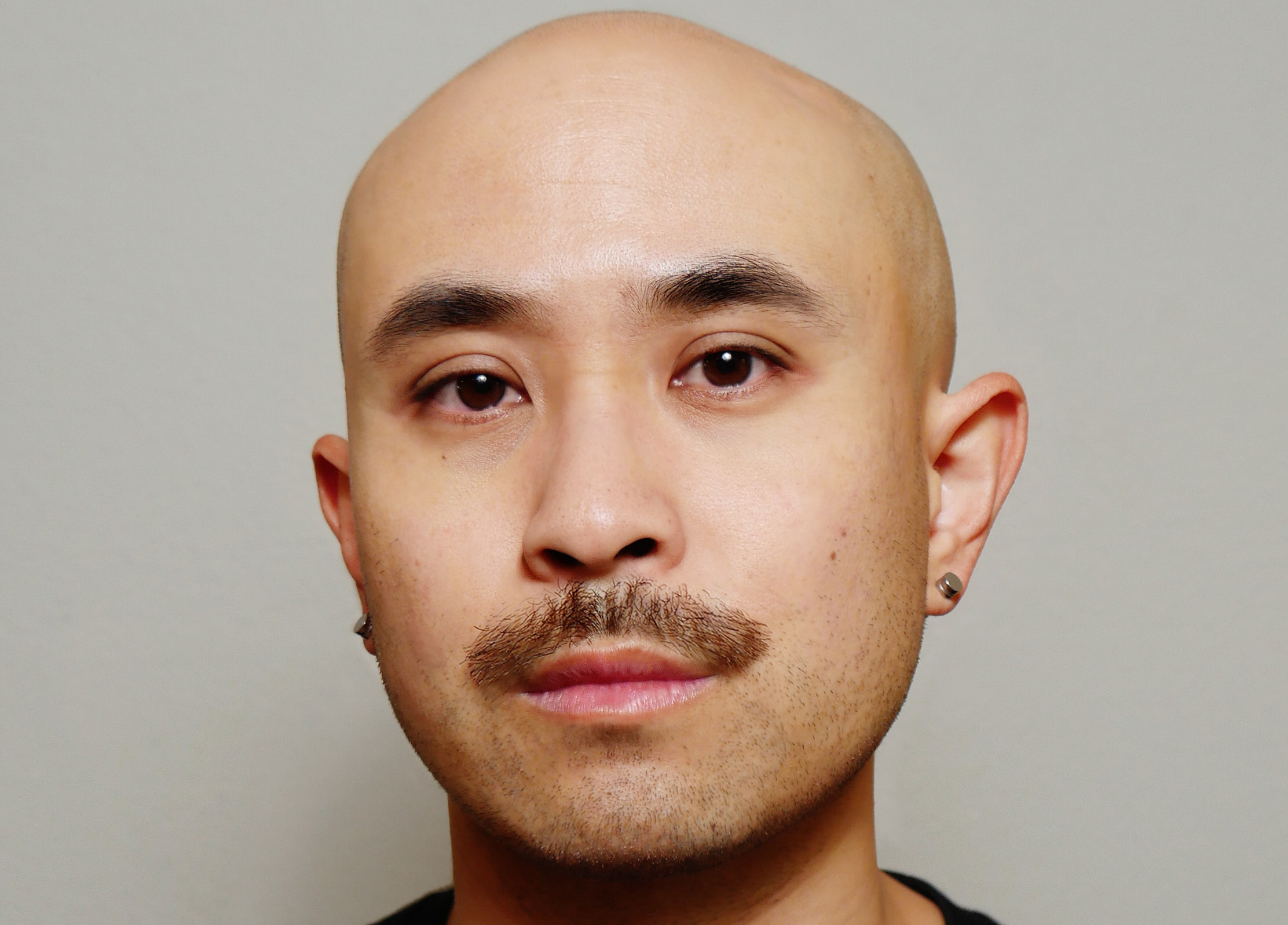 November 10, 7pm
W.M. Keck Lecture Hall + Virtually
Victor Jones: In a Strange House
Victor Jones is a designer, writer, and cultural activist. His creative and intellectual work stands at the intersection of architecture, community engagement, and the urban experience. Infrastructure as a social, political, and spatial instrument is central to his scholarship, design research, and teaching.

Jones's written works include (IN)FORMAL L.A.: The Space of Politics (eVolo Press, 2014), A Distant Bridge | Un pont à part (MétisPresses, 2016), and "New Orleans - Ecological Urbanism" in Shaping the City: Studies in History, Theory, and Urban Design (Routledge, 2013). In addition, Jones is design principal of Fièvre + Jones Inc. Projects include Near Noah (2021), Bywater Houses (2015), and Watt House Project Platform (2011).

Currently Graduate Director and Assistant Professor of Architecture at Cal Poly Pomona, Jones has taught design studios and seminars at Tulane University, the University of California at Los Angeles, and the University of Southern California. He lives and works in Los Angeles with his partner Alain Fièvre.
November 17, 7pm
W.M. Keck Lecture Hall + Virtually
Darell Wayne Fields, PhD: Unraveling
Darell Fields is a distinguished designer and scholar in the field of race and architecture. He received his Master of Architecture from Harvard GSD and PhD from Harvard Faculty of Arts and Sciences. He practices and teaches in the San Francisco Bay Area. In 2015 he published the 2nd edition of his book, Architecture in Black: Theory, Space and Appearance. The pioneering text conjures Black Formalism—the Blackness of Blackness.

Fields's creative work has exhibited at the Whitney Museum of Art (New York), Studio Museum in Harlem, August Wilson Center for African American Culture (Pittsburg), CentralTrak (Dallas), and Yerba Buena Center for the Arts (San Francisco). Recent accomplishments include the award-winning Lyllye Reynolds-Parker Black Cultural Center at the University of Oregon. His solo retrospective, On Solitude, exhibited during spring 2021 at the School of Architecture, Princeton University. Fields is a Visiting Presidential Scholar at Princeton for the 2021-21 academic year.

Unraveling discusses a parallel and contemporaneous anthology of visual artifacts shadowing Darell Fields's theoretical treatise, Architecture in Black. These artifacts depict the interplay of different sign systems including Black language traditions, visual formalisms, and architecture. These same works represent a series of totemic projections navigating the space of classical absence existing between Blackness and architecture. The projections emancipate Black iconic figures from architectural aesthetic regimes, revealing an underlying Black spatial syntax found in traditional typological traditions.
Rather than coalescing as yet another ideological collective or conceit, the story the projections tell is unexpected. Blackness's intersection with architecture is usually represented as epic struggle and conflict. The conflict remains true, but there's a critical difference. The artifacts, interacting together, signify and witness architecture's subtle, yet persistent, unraveling. Patiently, Blackness pulls on architecture thread by thread.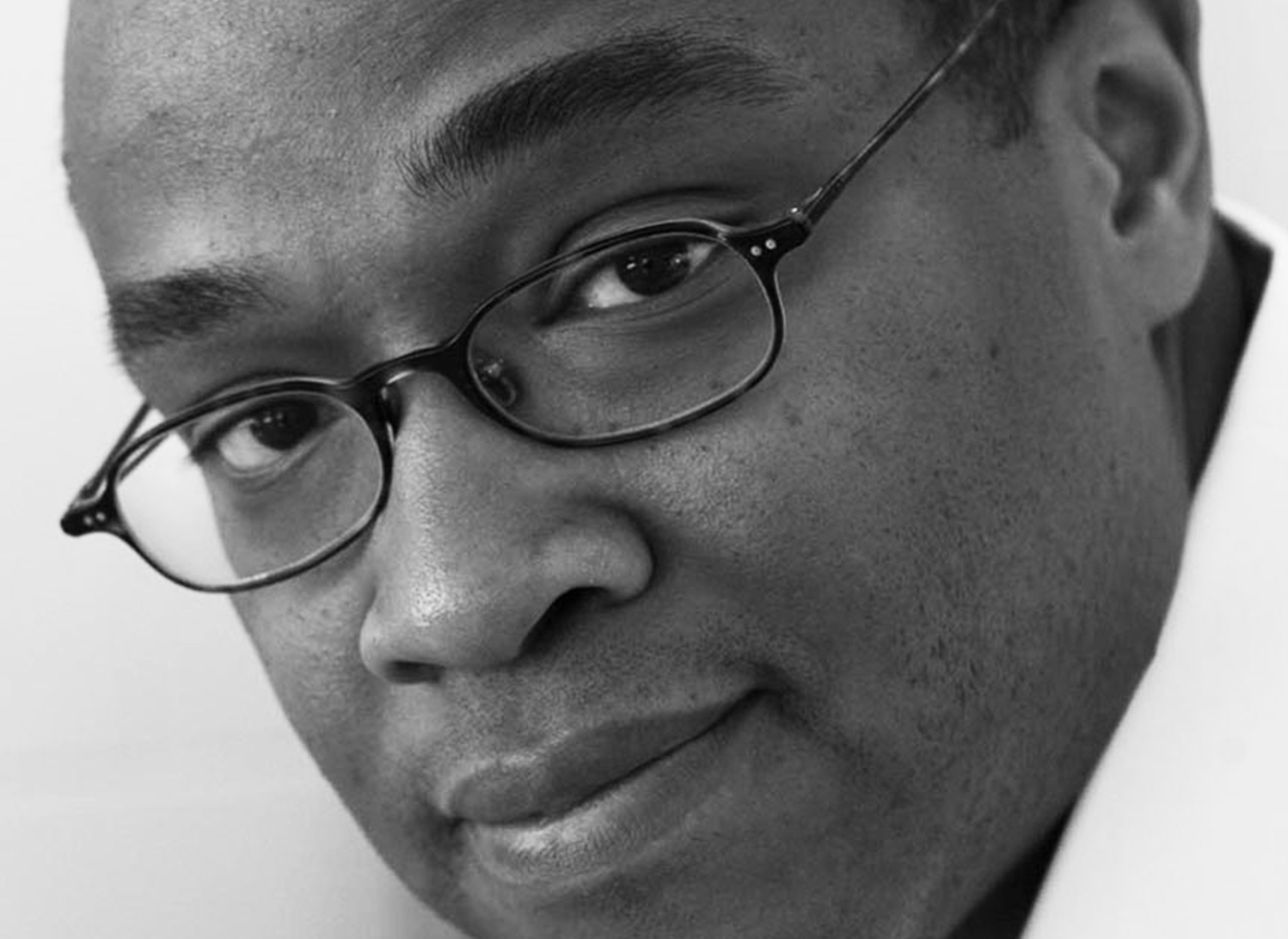 December 1, 7pm
W.M. Keck Lecture Hall + Virtually
Tsuyoshi Tane: Archaeology of the Future
Tsuyoshi Tane is a Japanese architect based in Paris. He graduated from Hokkaido Tokai University in 2002 and gained professional experience in London, Denmark and Japan. He founded Atelier Tsuyoshi Tane Architects in 2017, after co-founding DGT in 2006. He is recognized for a series of award-winning projects and buildings including the Estonian National Museum, Kofun Stadium of Japanese Olympic 2020, the installation LIGHT is TIME, Todoroki House in Valley, and many more. Tane is credited with being one of a new generation of emerging architects, designing architecture that manifests memory of place as a guiding principle, leading him to develop his concept of "Archaeology of the Future." Tane has received numerous awards and honors, including the French Ministry of Culture Architecture Prize, AFEX Grand Prix 2016 and 2021, Estonian Cultural Endowment Grand Prix, and has been nominated for the European Union Mies van der Rohe Award 2017 and the 67th Japanese Ministry New Face Award of Minister of Education Award for fine arts.

Atelier Tsuyoshi Tane Architects creates meaningful projects, excavating the memories of places that become the ground on which it builds its architecture. At ATTA, we aspire to create architecture that nobody has ever seen, experienced or even imagined before. However, we are not after novel and futuristic architecture. We are taking a broader perspective to materialize architecture originating in memories of a place.

As a first step, we travel back in time and excavate the past to find memories embedded in a place, like an archaeologist would do. It is a surprising and joyful process, searching to encounter and deeply getting to know what we did not know, what was forgotten and what was lost due to modernization and globalization. Locations always possess memories deeply embedded within the ground. That process of thinking in depth, from the past to the future, slowly turns archaeology into architecture.
"We are convinced that memories are not things that belong to the past, but a driving force to create the architecture of the future. We call this approach to architecture "Archaeology of the Future."
EXHIBITIONS
October 1 – 10: Exhibition of film in Space 10
October 1, 7pm: Film Screening in the W.M. Keck Lecture Hall + Virtually
Expanding the Archive: A 2021 Graduate Thesis Film
Expanding the Archive presents the work of SCI-Arc's 2021 Graduate Thesis students. Emerging out of a time of crisis and transformation, the architectural projects featured in this film expand not only what is included within architecture, but also how to do the work of architecture in the present, how to speculate, how to engage in current issues, and how to communicate architecture's purpose to the wider world. Expanding the Archive captures the planetary scope of architectural thinking at SCI-Arc, showcasing projects which have been conceived, developed, and shared across time zones, cities, and social contexts, linked by the collective act of imagining alternative futures while also engaging architecture's past. The film features a broad spectrum of SCI-Arc projects, revealing the sheer diversity of ideas among the student body about what architecture is, who it can be for, and how it engages with design and the built environment as it is, and as it might be in the future. Together, these projects testify to the power of imagination to generate optimism out of crisis and reset the standards of what architecture can be.
October 22 – December 5, 2021
October 22, 7pm: Opening Reception
SCI-Arc Gallery
David Freeland
FreelandBuck: Views from the Field
Views from the Field documents the spatial complexity of Walter Netsch's late-twentieth-century architecture through the photographs of Orlando Cabanban. Taking inspiration from Cabanban's photographic interest in capturing multiple subjects within each frame, the exhibition reconstructs the photographs as large three-dimensional image-objects. Each recomposes and transforms spaces of Netsch's interiors into a multitude of views and illusionary spaces. The architecturally scaled objects are designed, detailed, and assembled from graphically printed architectural materials. The exhibition extends FreelandBuck's research and design work on the history of architectural illusion in relation to the multiplicity and hybridity of contemporary visual culture and the emergence of flatbed printing as contemporary building technology. Through the layered interests and sensibilities of Walter Netsch, Orlando Cabanban, FreelandBuck, and gallery visitors, the exhibition highlights the ambiguity of authorship inherent in architecture and architectural photography.
FreelandBuck is a Los Angeles and New York City-based architectural office founded and led by Brennan Buck and David Freeland. Established in 2010, the office makes buildings, spaces, and objects that engage the public through layers of meaning, illusion, and visual effect. With each project, FreelandBuck aims to create distinct spaces that contribute to a more stimulating, aesthetically engaging, and challenging world. The firm's architecture and public artwork is notable for its visual richness, intricate spatial sequences, cultural reference, and application of drawing at an architectural scale.

FreelandBuck is a winner of the Architectural League of New York's Emerging Voices Prize in 2019. They were named a finalist for the 2018 MoMA PS1 Young Architects Program, a member of Architectural Record's 2017 Design Vanguard, and a winner of the 2019 AIA LA Citation for their project, Second House. Other recent projects include Stack House, a residential project in Los Angeles that was both designed and developed by FreelandBuck; MINI Living Urban Cabin in Los Angeles; Parallax Gap, an installation originally commissioned by the Smithsonian's American Art Museum that will be exhibited at HALO in the Wells Fargo Center in Los Angeles in 2021; and the Los Angeles headquarters of Hungry Man Productions, among other residential, commercial, and cultural commissions.
—
Events are broadcast live online on SCI-Arc's Livestream and Facebook page.
SCI-Arc Public Programs are subject to change. For the most current information, please visit www.sciarc.edu/ or call 213-613-2200.