First Office Designs Featured in City of Los Angeles ADU Standard Plan Launch
Last month, in a new development as part of its Green New Deal urban initiative to address severe housing scarcity in the state of California, the City of Los Angeles unveiled its ADU Standard Plan pilot program. Initiated by the Office of Mayor Garcetti and developed by chief design officer Christopher Hawthorne, the program launch featured twenty proposals by Los Angeles-based design and architecture firms—one of ten proposals preapproved for construction by the city was submitted by First Office, the architecture firm helmed by SCI-Arc design faculty Anna Neimark alongside Andrew Atwood.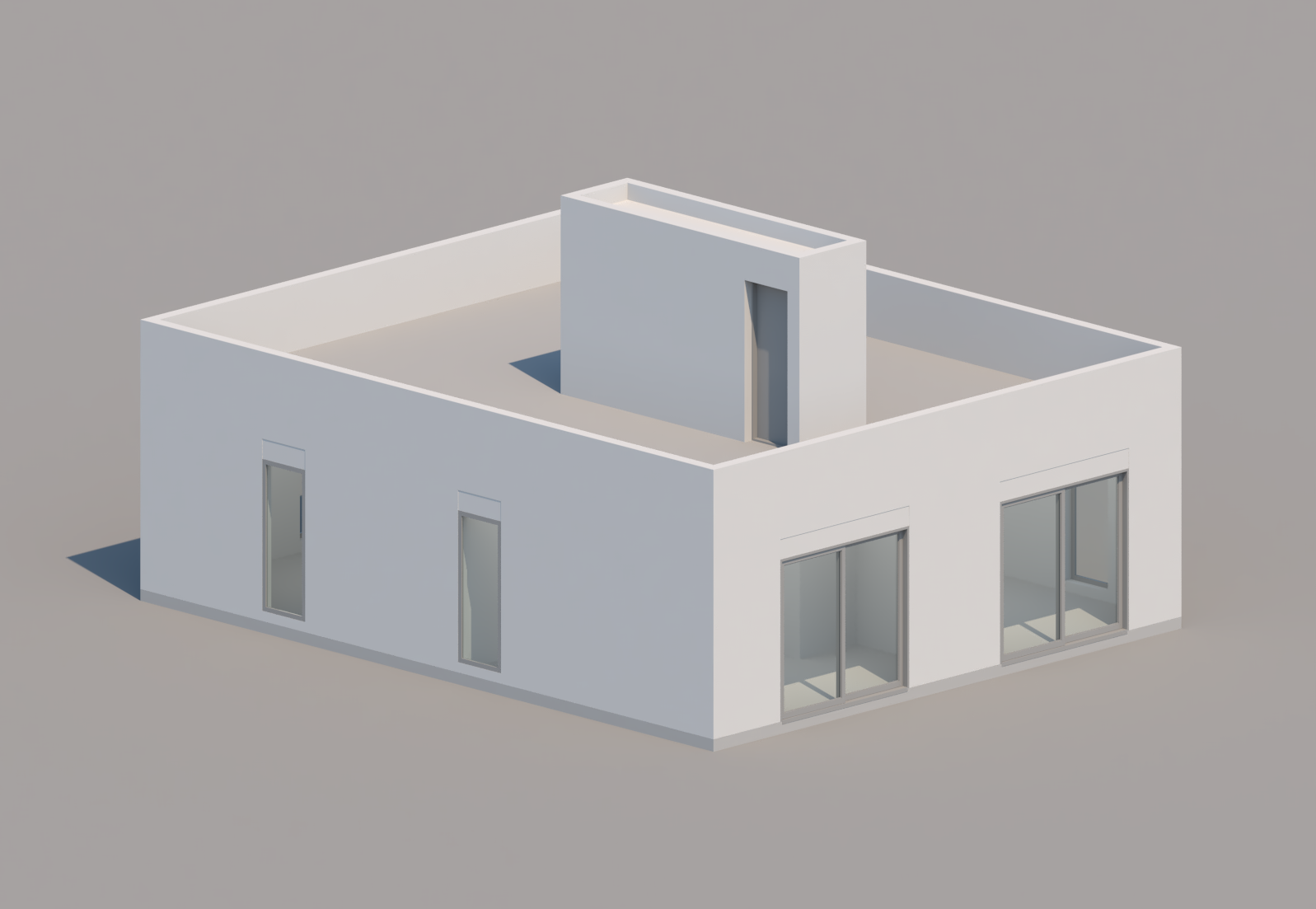 Orchestrated in collaboration with fellow faculty member Matt Melnyk of Nous Engineering, First Office's ADU design proposed building using prefabricated Structural Insulated Panels (SIPs). The panels' laminated structure, a sandwich of foam insulation and Oriented Strand Board, allows for expedited construction schedules and offers high environmental ratings, producing considerable value for owners.
The office recently completed a prototype of this ADU, showcasing the construction method at the SCI-Arc Gallery in LA's Arts District, a major component of Neimark's exhibition Rude forms among us held at SCI-Arc last spring. Tucking the infrastructural and mechanical programs (such as closets, built-in shelves, kitchen counters and bathrooms) into the vertical SIP supports, the house follows an efficient and open plan. The house also features a seamless relationship with its backyard and main house through large windows and sliding doors and offers an opportunity for an above roof deck.
There are five possible plans presented, with the maximum allotted 1,200 square foot footprint occupying four quadrants. This permutation of one plan into five different footprints allows owners to find a design for their desired size. The collaboration with Nous Engineering made possible that designs merge structure and comfort through an open plan, organized by utilitarian structural closets and built-ins. The interior finishes of the house include painted SIPs and gypsum, concrete floors, stainless steel counters, and an occasional element of conduit.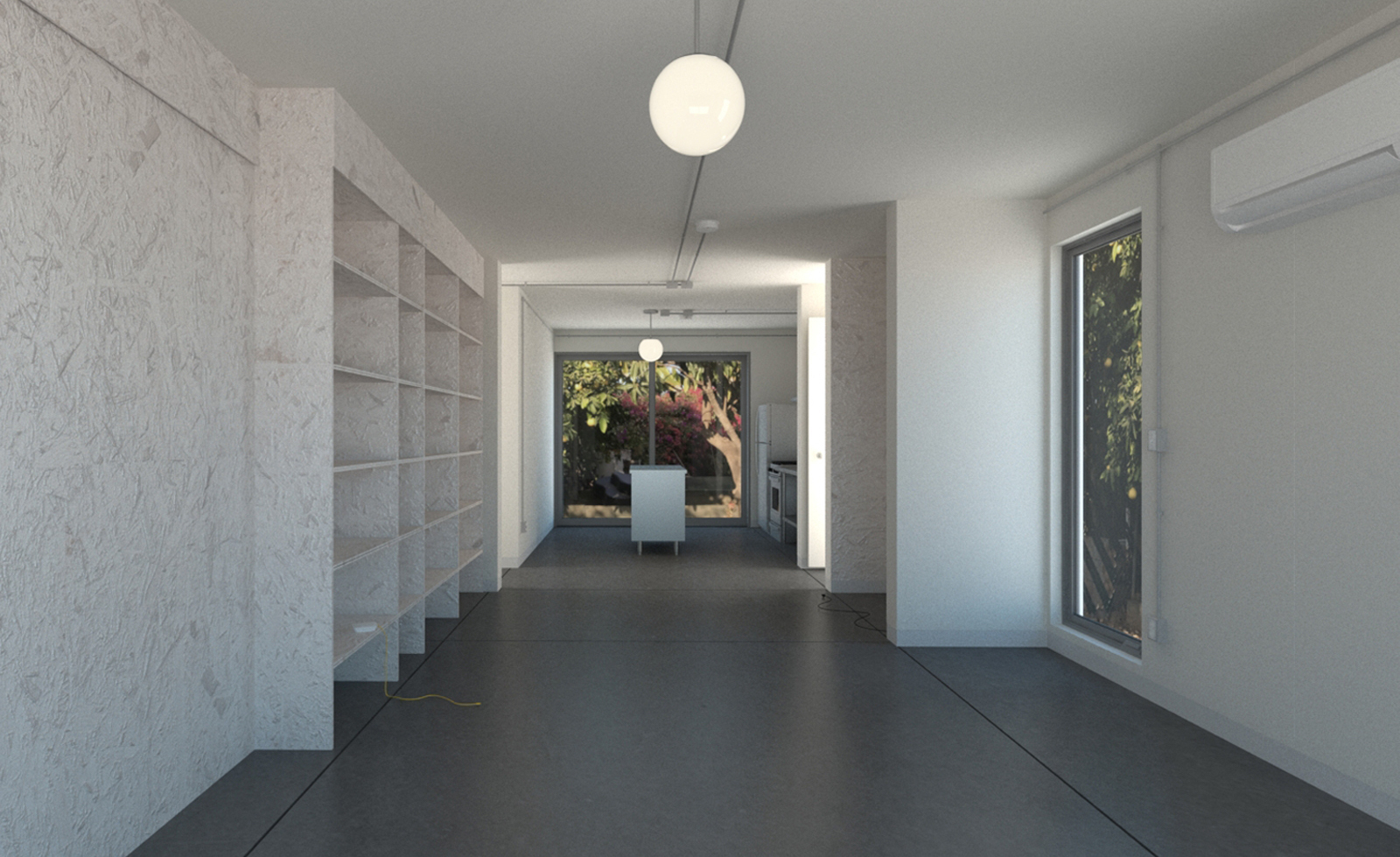 "While the design of the ADU is minimalist in its form and expression," says Neimark of the project, "it maximizes the materials' environmental performance, taking into account sustainability factors and flexibility of construction, as well as SoCal's indoor/outdoor lifestyle."
The ADU Standard Plan Program is one of several design-based initiatives spearheaded by Hawthorne with the capacity to set a precedent for other cities with the desire to grow housing density without compromising good design. "The Standard Plan Program will dramatically streamline the process for homeowners of selecting and getting an ADU design approved by LADBS," said Hawthorne to The Architect's Newspaper, "while at the same time supporting the work of Los Angeles architects and extending the City's rich tradition of innovation in residential architecture."
Also among the standard plan's featured ADU designs are those from Design, Bitches, a firm co-founded by SCI-Arc alumna Rebecca Rudolph, AIA (M.Arch 1 '00) alongside Catherine Johnson, AIA.
More information on the city's ADU Standard Plan program can be found at the Los Angeles Department of Building and Safety website here.