Graduating Thesis Students Ruminate on Impact of Projects, Meaningful Discussions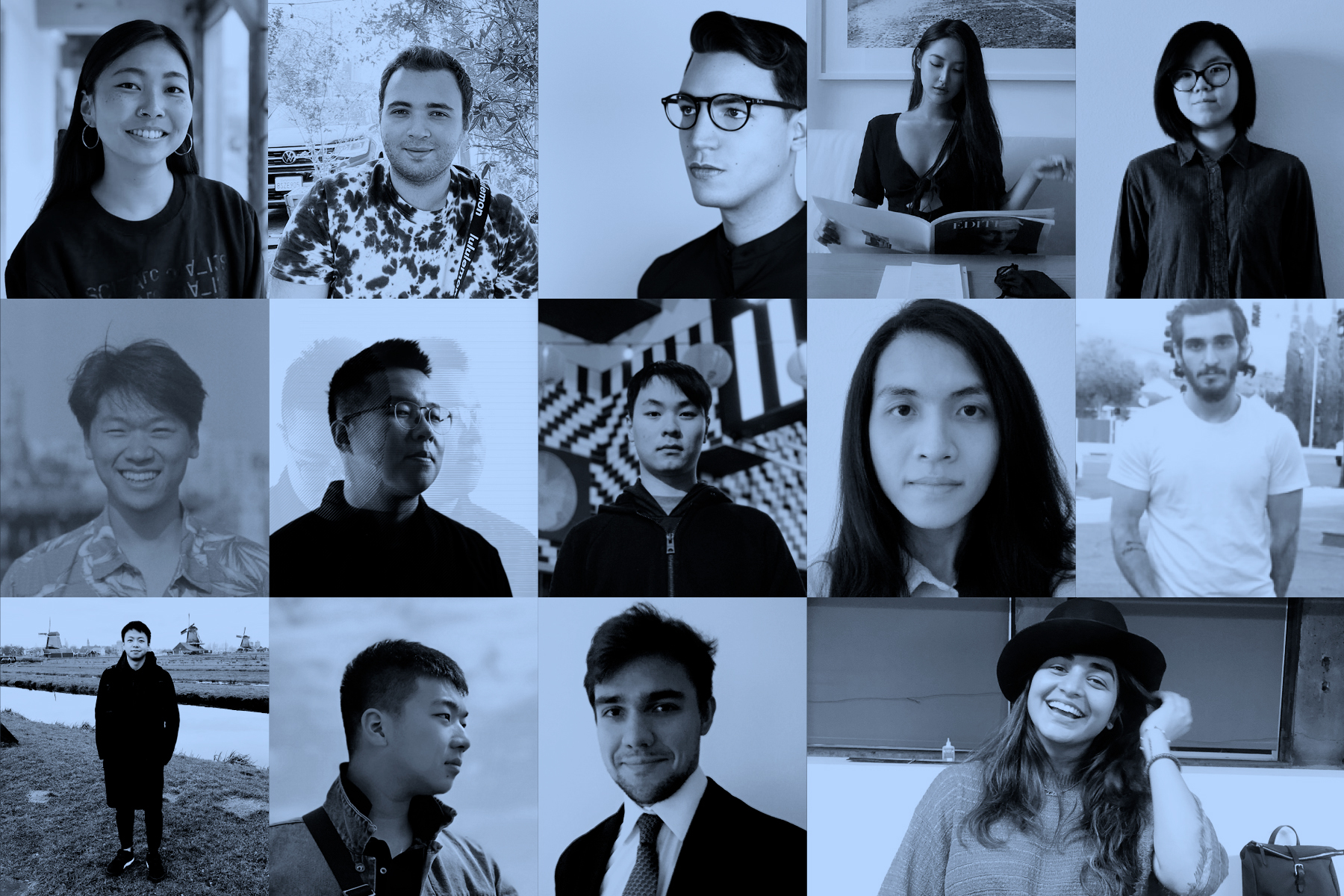 Each year, Undergraduate Thesis at SCI-Arc prepares students to articulate, propose, and defend their ideas and positions on architecture as well as engage with professionals as peers and colleagues. As acknowledged by Undergraduate Program Chair Tom Wiscombe, "While part of our role at SCI-Arc is to produce new conceptual frameworks for our time, I would argue that in 2021, ideas without strategies for implementation are no match for the unprecedented ideological frameworks being literally built up around us. It is for this reason that Undergraduate Thesis is positioned precisely between ideas and how they 'land.'"
We spoke with several UG Thesis students about their final projects, reviews, and what they took away from their experience studying at SCI-Arc.
Yizhan Zhong holds a diploma in Interior/Exhibition Design from Nanyang Academic of Fine Arts (NAFA) in Singapore ('13), prior to joining SCI-Arc where he recently completed his B.Arch thesis, advised by Marcelo Spina. He has worked for First Office, an architecture firm founded by Anna Neimark and Andrew Atwood, as well as on installation work for SCI-Arc exhibition Rough Coat by Mira Henry.
Takin Daneshmir was born and raised in Tehran, Iran. While at SCI-Arc, he helped organize several Spring Show exhibitions. After completing his degree, he joined in assisting Fluidmotion Architects as a partner.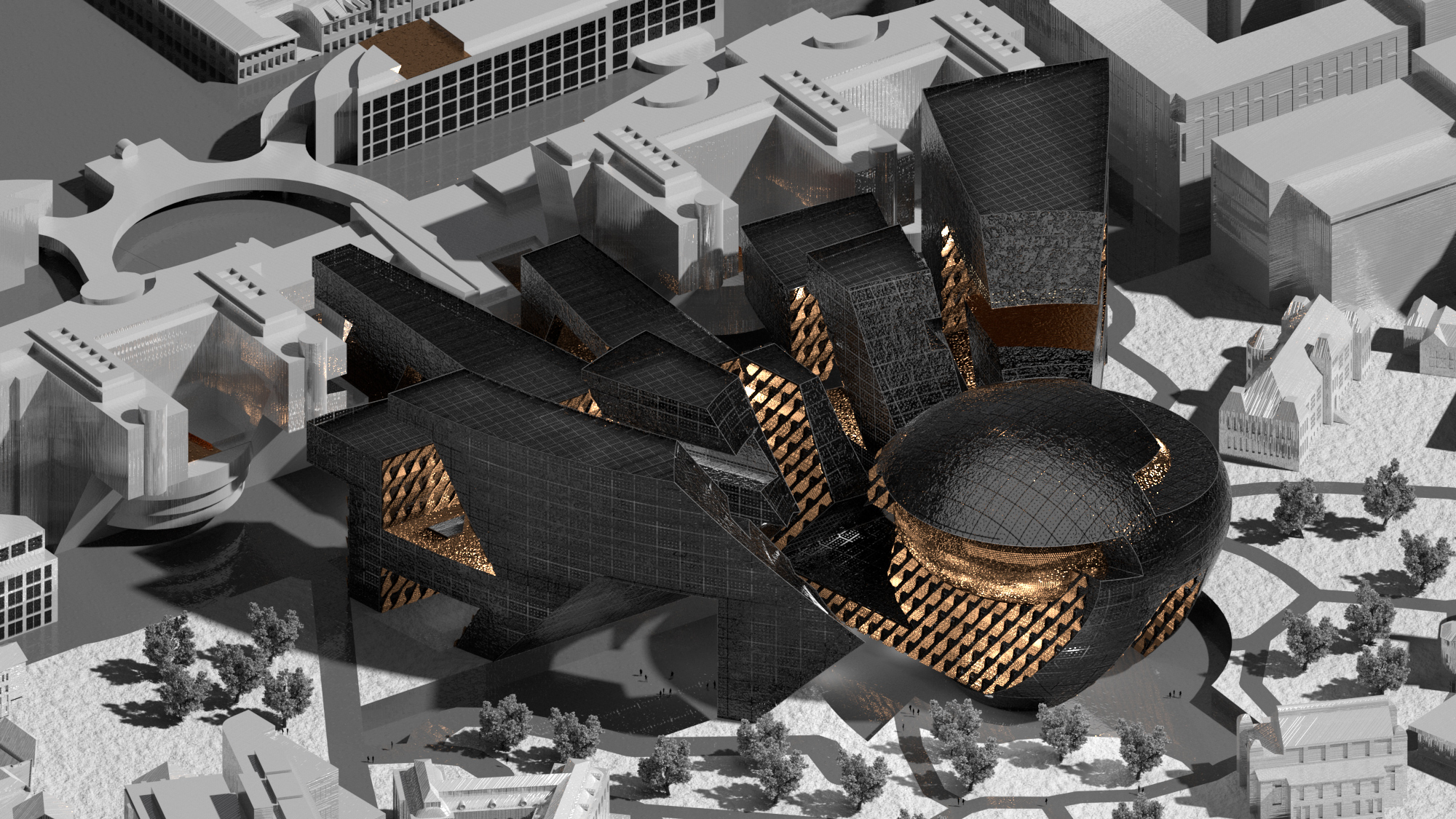 How did your reviews go—what were comments that resonated for you?
The review went pretty great! The discussion which opened up between the jury members brought up issues of monumentality, history, and how we want architecture to behave in the environment. Marrikka Trotter's comment on how the building goes beyond just a building and resonates as a Thesis in its fullest meaning was inspiring to us. Hearing Marion Weiss describe our progress since the Midterm in bringing the Urban narrative to our thesis as a relevant issue resonated with us as it gives a personal dimension to the project. John Enright's comment on how our design attacks the Monumental was a pleasant surprise seeing how our project operates on multiple fronts creating an "anti-monument monument" through the voids which go beyond set boundaries.
How does studying at SCI-Arc allow you to address what matters in architecture?
SCI-Arc allows us to explore many different relevant topics in architectural discourse by giving us the opportunity to learn and practice our design along with influential figures in the field. By seeing the work of other students throughout the school, one gets a wholistic understanding of education at SCI-Arc and is given the freedom to pursue a specific interest.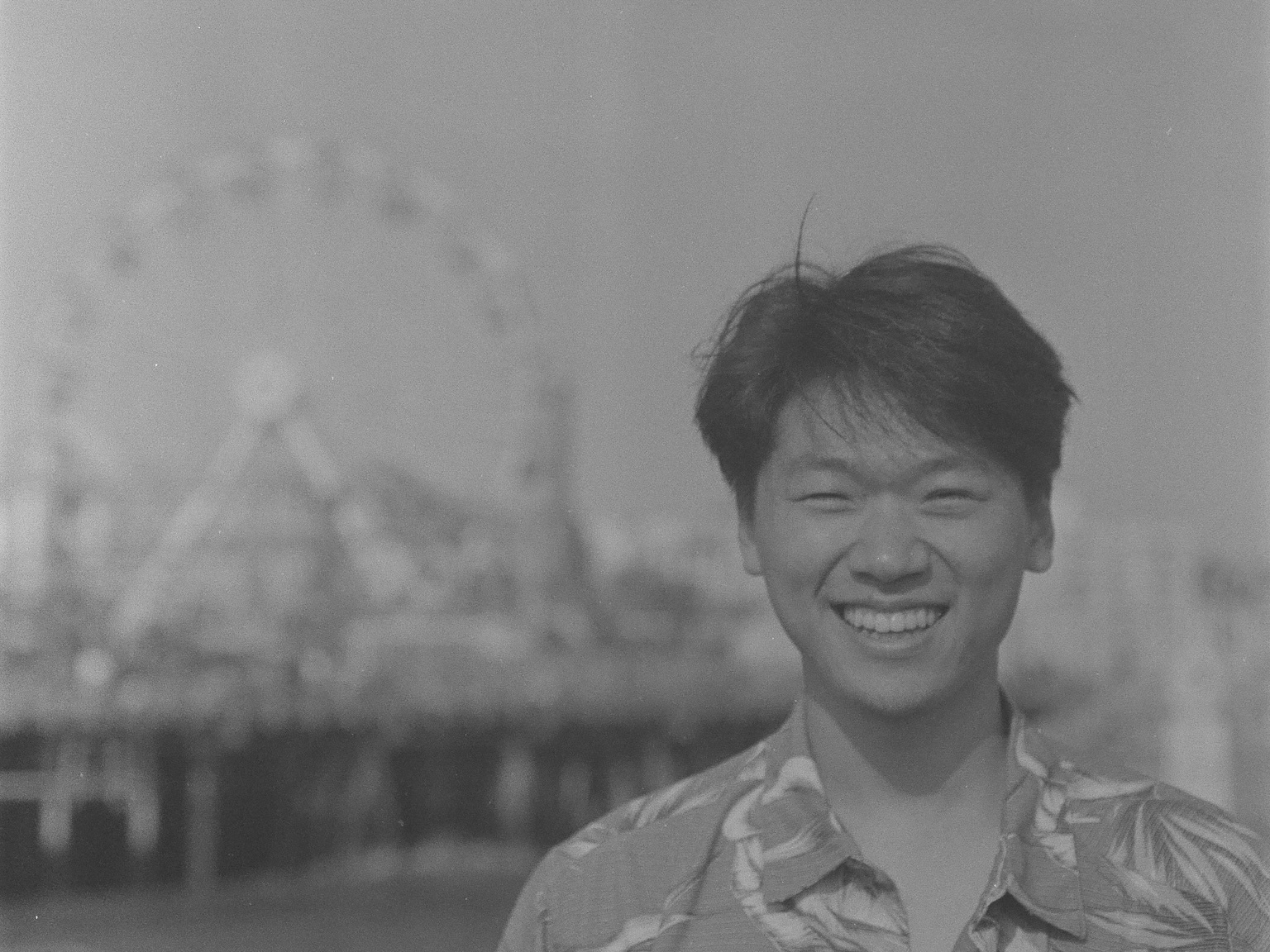 Yeonho Cho was born in South Korea, spending most of my childhood there but also in China, later studying in the United States. While at SCI-Arc, he took part in an Art Basel project, as well as interned at Factory of Smoke and as Eisenman Architects.

What are your favorite parts of your thesis project; what elements are you most excited about—now and/or for the future?
I was interested in how very different programs like Courthouse, Museum, and Observation Deck juxtapose one another and create new types of experiences. And material research using Magnet and Iron Shaving start to suggest fuzzy boundaries between spaces. And I want to explore more how these conditions can be introduced in architecture.
What matters in architecture today?
Today, America is more divided than ever and I believe that not many architectures tackle the problem with the division in communities. And I wanted my thesis to be able to communicate architecturally that everyone is not segregated by communities; instead, it's one big community.
—
Throughout his undergraduate studies at SCI-Arc, Tianao Xu has formed a habit of thinking of a methodology as a designing system when designing a single project. Meanwhile, he has learned to think more about social and philosophical issues, as well as how buildings might shape people's behavior, as well as how architecture should connect to a range of sustainabilities including social, cultural, technological, and environmental.
Lu Liu is in her final year of the B.Arch program at SCI-Arc. As an architectural designer who enjoys using critical thinking to contribute to the exciting work that happens every day at the school, she looks forward to exploring more aspects in the field of architecture in her next stage as a designer.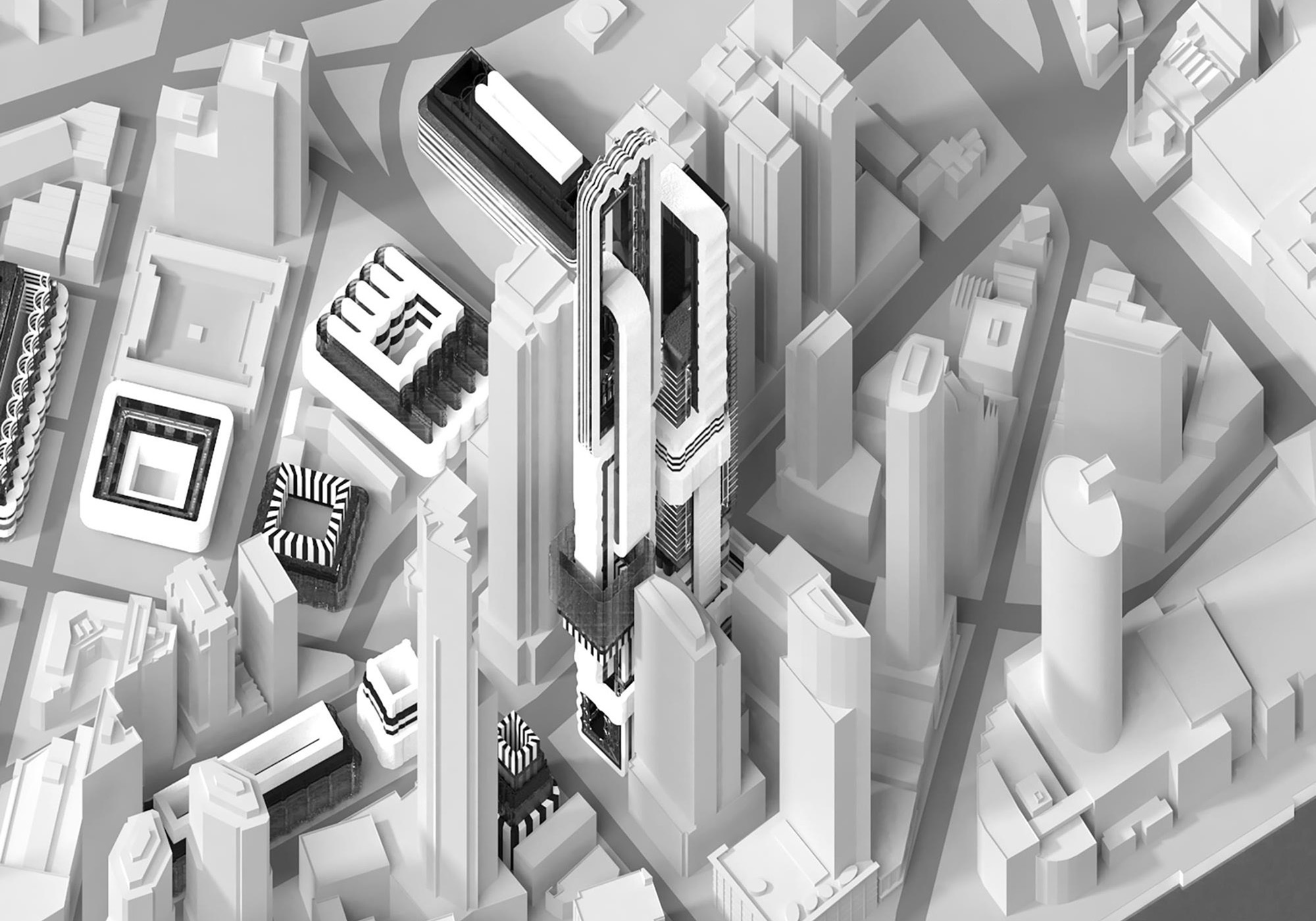 How did your reviews go—what were comments that resonated for you?
During the review, there are so many good points. What impressed us most was the discussion about the urban strategy. Although we've already aware of the surrounding building environment influenced by our new methodology, the urban strategy has much more potential to explore, such as extend this new design methodology to the whole city and continue to examine people's daily life in this new city.
What are your favorite parts of your thesis project; what elements are you most excited about—now and/or for the future?
It is the experience of examining the methodology that uses architecture to create architecture by re-seeing to get new forms and possibilities. For future design, it is better for us not only to think about the project itself but also think about the relationship between our position and precedents. When the new design inherits the DNA of the prominent typology, the constructed personal designing system will make future designing more powerful and efficient.
—
Santiago Alvarez Santibañez is a Guatemalan architect and designer interested in the intersection of political activism and architecture. During his time at SCI-Arc he participated in the vertical studio "The Architecture of Activism" lead by Gordon Kipping, and later went to develop the thesis: "Queer Comfort: Transplant center in Romania" alongside Malvin Wibowo, advised by Kristy Balliet. He was recently awarded the Dean's Scholarship to attend Columbia University's Graduate School of Architecture, Planning and Preservation (GSAPP) for the fall.
Malvin Bunata Wibowo recently completed his undergraduate degree at SCI-Arc, and also has a background in the performing arts. Throughout his studies at SCI-Arc, Wibowo served as TA for first- and second-year studios, worked on SCI-Arc installations Rough Coat and No More Rooms, and contributed to SCI-Arc's Youth Outreach Program.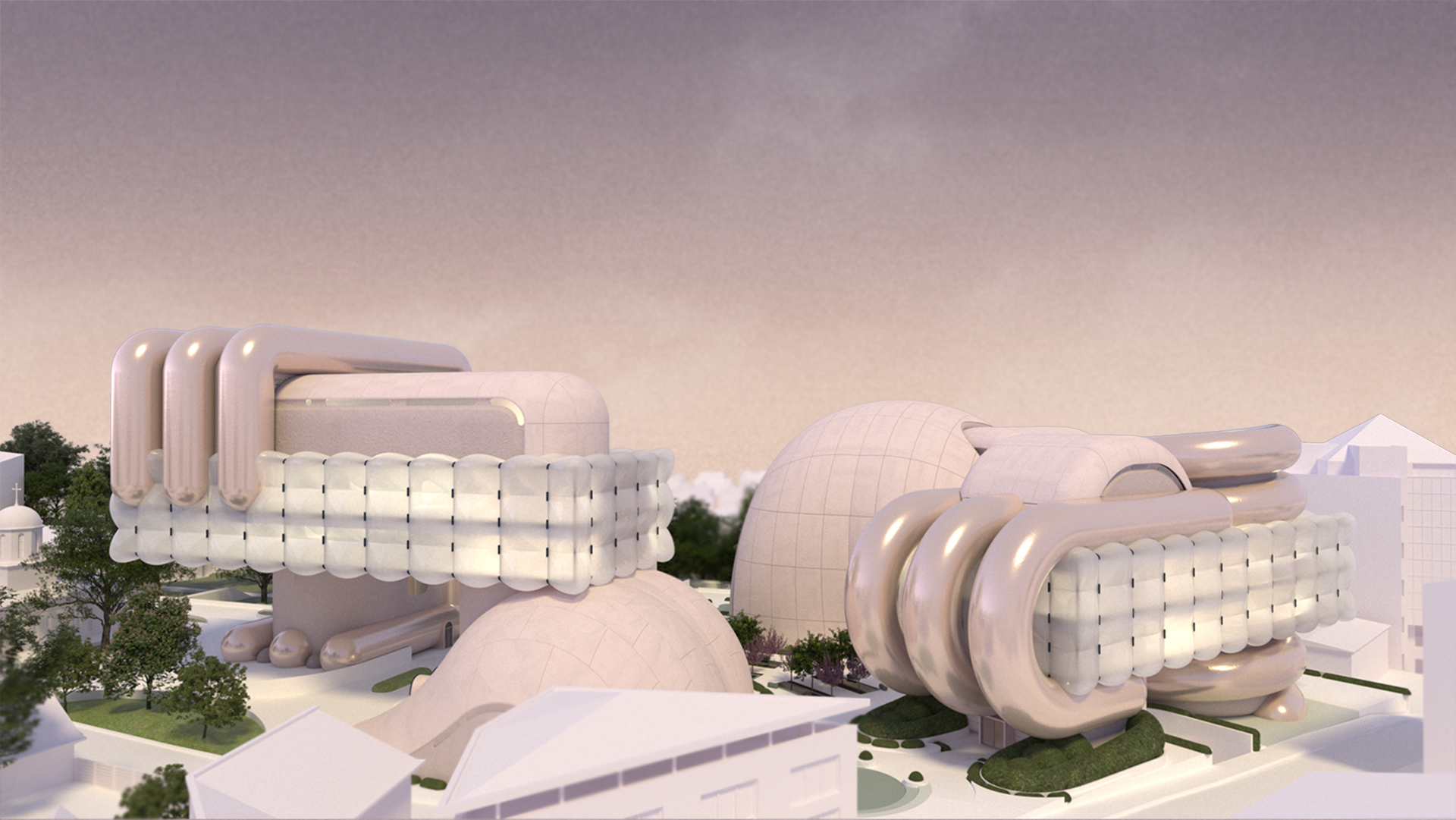 What are your favorite parts of your thesis project; what elements are you most excited about—now and/or for the future?
SS: My favorite part about the thesis was exploring and expanding the notion of queer aesthetics in architecture. The fact that there isn't only one predetermined aesthetic outcome that comes from queer culture suggests a range of possibilities that can imagine alternatives to challenge normative views in the discipline. There is a strong legacy that comes from these explorations that is directly linked to fashion and the arts, however, it is severely lacking in the built environment. Developing projects that directly reflect those principles, radical, nonconforming, is what excites me the most going forward.
MW: Unlike the usual presentation, we allowed ourselves to perform and let loose while delivering a serious topic into the discourse. I am most excited about how queerness in architecture can be developed further in the future. It is still an ongoing conversation that many people are not aware of or choose to ignore. I am interested in how new queer tactics and aesthetics can emerge in architecture.
What matters in architecture today?

SS: Expanding the agency of architecture. It is not just the process of designing and constructing buildings, but more of a way of thinking, seeing and questioning our world and our place in it.
MW: The architecture discourse is a multifaceted field. We cannot talk about architecture only in one way, but we will have to push forward every other aspect: cultural, social, political, etc. Given the circumstances that we have been through recently, it is essential to highlight repressed voices and perspectives. Architecture has always been looked at through the cis-het lens. We should tackle the discourse with what has been pushed to the background. The minorities' experience in architecture should be represented and talked about in the discourse.
—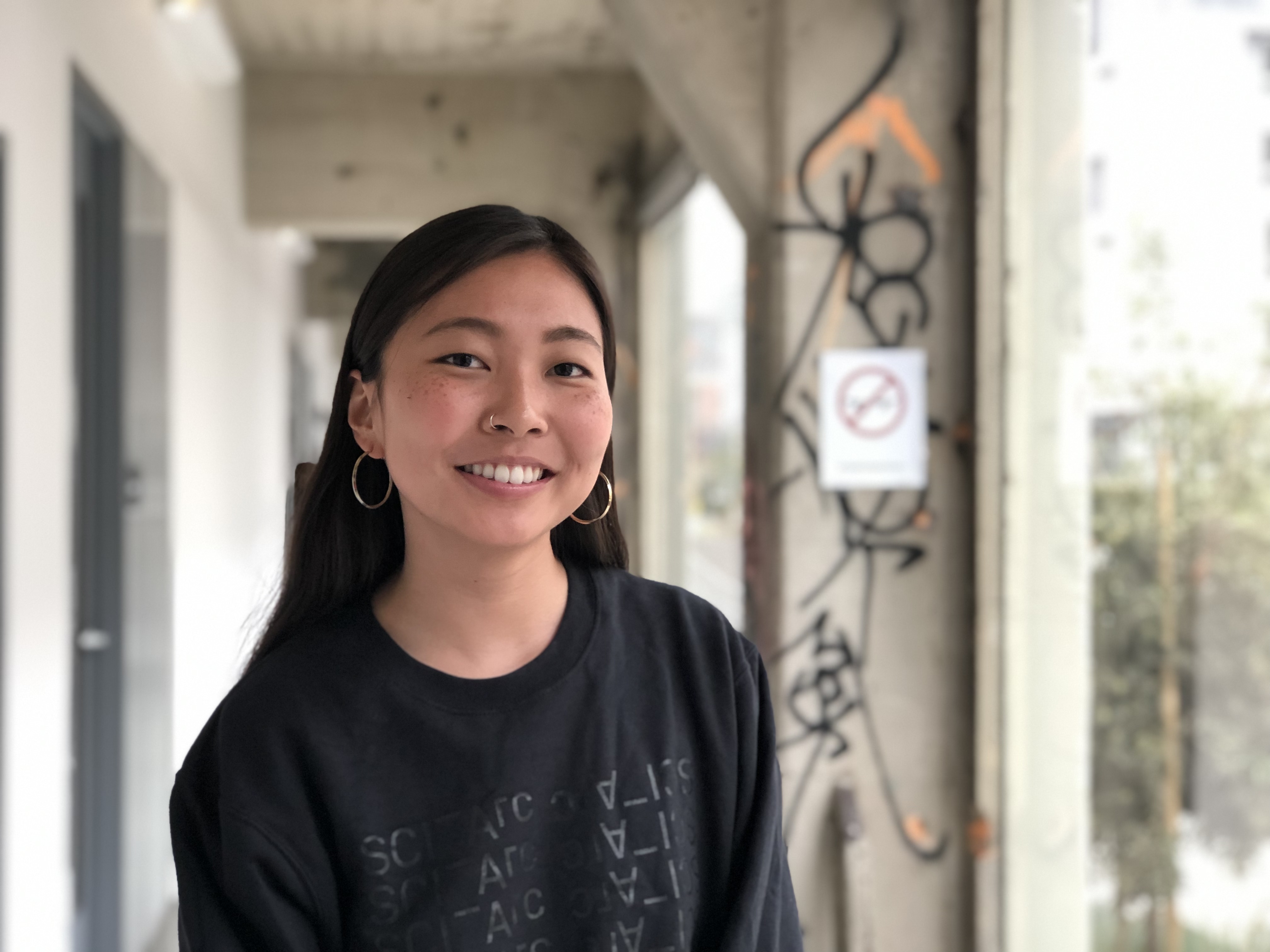 Corie Yaguchi was born and raised in Los Angeles. After attending Cal Poly San Luis Obispo, she transferred to SCI-Arc, where she completed her B.Arch thesis. Over the past few years, she has worked for Current Interests, a collaboration between Mira Henry and Matthew Au. She has also served as the Community Outreach Coordinator for STUN and the Senior Writing Editor for Underscore, a SCI-Arc student publication.
How did your reviews go—what were comments that resonated for you?

The review was both nerve-wracking and exciting. The jury I had for my review was amazing and the entire conversation felt really meaningful. One comment that stuck with me was that the project felt authentic, and a lot like me. I loved this comment and I hope this is something I can continue in my future work. I was also so happy with how many of the comments were centered around the social/political in relation to the formal. I am proud that the project was read as having an equal footing in both territories and not just in the realm of the formal.
What matters in architecture today?

As Evan Douglis stated in the review, I think it is important that architecture reacts to the state of society today and does not just carry on with business as usual. The field we are in requires such a large amount of resources and capital, while also being deeply embedded into people's everyday lives. I believe this means we need to pay attention to the things happening around us and how we, as a field, can respond to them.
How does studying at SCI-Arc allow you to address those things?

SCI-Arc has given us a lot of room for creativity and pursuing a path that we are interested in. While our advisors/instructors have provided us with ample guidance, they have also allowed us to figure out where we want our work to sit. In my experience, I was encouraged to think about the larger implications of architecture in relation to the projects I was doing. In the past year, I think the school has also made an effort to raise awareness around issues our society is facing. This helps us realize that the work we do and things happening in the world cannot and should not be separated.
—
Grigori Khachatryan was born and raised in Armenia. As a child, he was enamored by the sculptures his grandfather made. While he couldn't understand them then, they signified a sense of freedom—the ability to express oneself without barriers. He knew somewhere in his heart that design would be central to his life.
Riya Patel been inspired by the grand architectural heritage of India ranging from ancient times, medieval Mughal period, Victorian period, to modern day contemporary architecture. She is fascinated by the interplay of history, design, mathematics, engineering, and material science in the design of architectural structures. Patel's architectural inspiration is driven by the urge to explore this fascination coupled with the hope that the buildings she designs would make a difference in people's lives.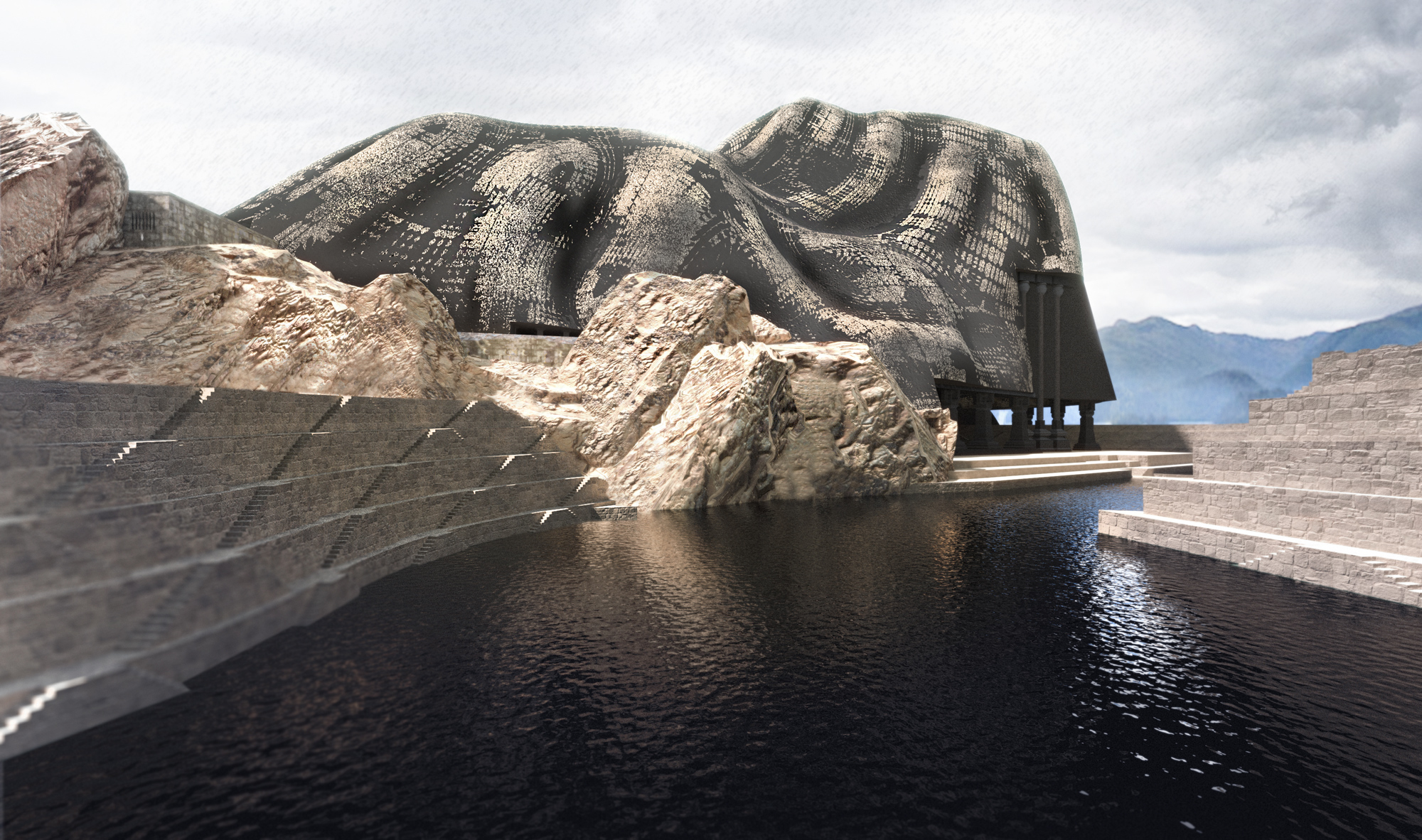 What are your favorite parts of your thesis project; what elements are you most excited about—now and/or for the future?
Our thesis emphasizes how dissimilar ideologies can manifest themselves through architecture producing a double life of forms, inhabiting a realm between the world of the ancients and that of a future not yet realized. We aimed to create an ambiguous monolith in order to clearly portray that our massing is neither a representation of a mountain, nor a clearly man made structure. Rather it oscillates between the forces of man and the forces of nature. It also produces an uncertainty between the processes of addition and subtraction.
How did your reviews go—what were comments that resonated for you?
Our review brought up multiple interesting conversations about the project. The comments made by the jurors were parallel to the argument of sensory oscillations, something that was imperative for our project. To build onto this idea of sensory oscillations, we encouraged the disorientation one would experience when they are inside the building. This was pointed out by one of the jurors when they said that even the habitable spaces inside the poche bewilder one by creating confusion of whether they are in the poche of the building or outside.
—
Aliberk Senbas is an architecture student from Istanbul, Turkey and recently completed his Bachelor of Architecture degree at SCI-Arc. He has worked for offices such a Pita & Bloom and Tom Wiscombe Architecture, and participated in numerous cutting-edge projects such as the Powder Mountain House by TWA. He will be pursuing a post-professional Master of Architecture degree at Princeton University.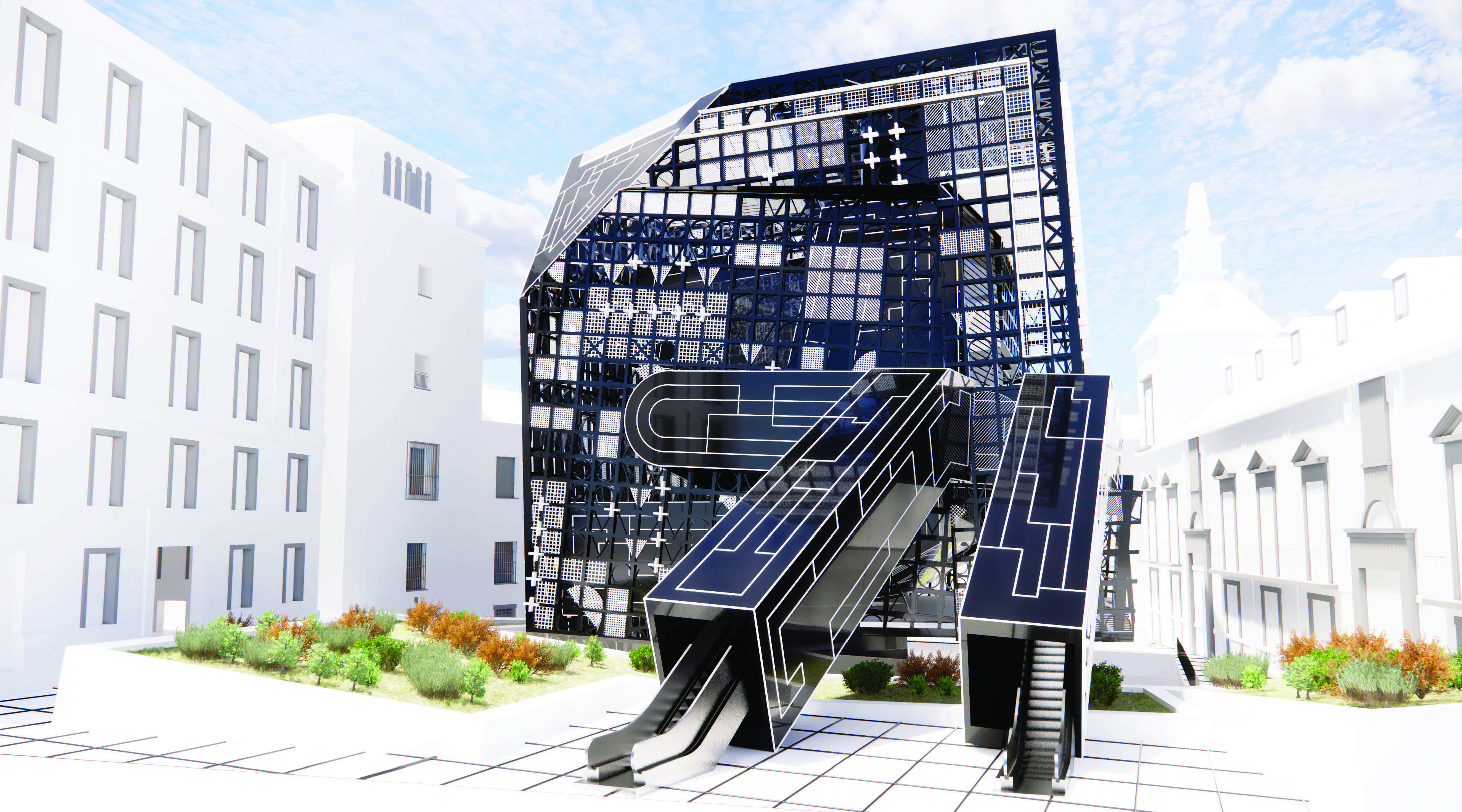 How did your reviews go—what were comments that resonated for you?
My review triggered conversations about language, objects, and space, which are fundamental concepts in architecture throughout history. Ideally, I like my reviews to have intense debates rather than instructive advice, so the intense debate on these subjects by the jurors was a great achievement for me. Especially Brett Steele's comment stating that "recently we have taken pictures of black holes here UCLA—maybe it is time for architects to think about these concepts deeply: deep space, deep program, deep tectonics, and the deep object."
How does studying at SCI-Arc allow you to address what matters in architecture?

SCI-Arc not only evolved my worldview numerous times and gave me a skillset beyond imagination, also provided me with an environment of brilliant and passionate colleagues and instructors with whom I had the chance to work. Being at SCI-Arc has always allowed me to interact with important thinkers and exposed me to cutting-edge concepts about technology, the future, and architecture in general. I am certain that I am graduating from SCI-Arc with the intellectual and technical ability to produce world-class work.
—
Leo Wan's interest in design has oscillated tightly between technology and multi-medium exploration. Through his studies, he has amassed a solid set of skills in expression and representation. His work experience has enabled me to work on refining considerations in design that can sometimes be overlooked, such as a sound theory, a relation between forms and concepts, and a capacity for more multidimensional thinking and practice. As a recent graduate from SCI-Arc's B.Arch program, Wan believes that thinking and learning by doing in architecture allow us to interrogate many contemporary problems in a more critical manner, such as the housing crisis, environmental issues, global health, racial reckoning, and LGBTQ+ equality.
Jessie Pan sees the rubric of spiritual architecture under the cultural context as a framework for tackling the challenges of architecture and urbanism in the twenty-first century. As a millennial, Pan experiences the decay of Chinese traditional culture and architecture alongside rapid technological development. While the increased integration of digital technologies in architectural design often comes with the promise of efficiency, they also sometimes lead to a deficiency of "spirit" in architecture. Pan's training at SCI-Arc fostered a deep fascination with contemporary problems in architectural representation, and she aimed to develop studio projects that could challenge both her interests in representation and public urban spaces.
Tony Tang has always been amazed by the infrastructure projects that create a continuous space crossing and connecting different parts in the city. His interest in architecture and design started with thinking that the building circulation can perceive more than just a connection to different programs. Studying at SCI-Arc has allowed him to challenge the existing boundaries in architecture and urbanism.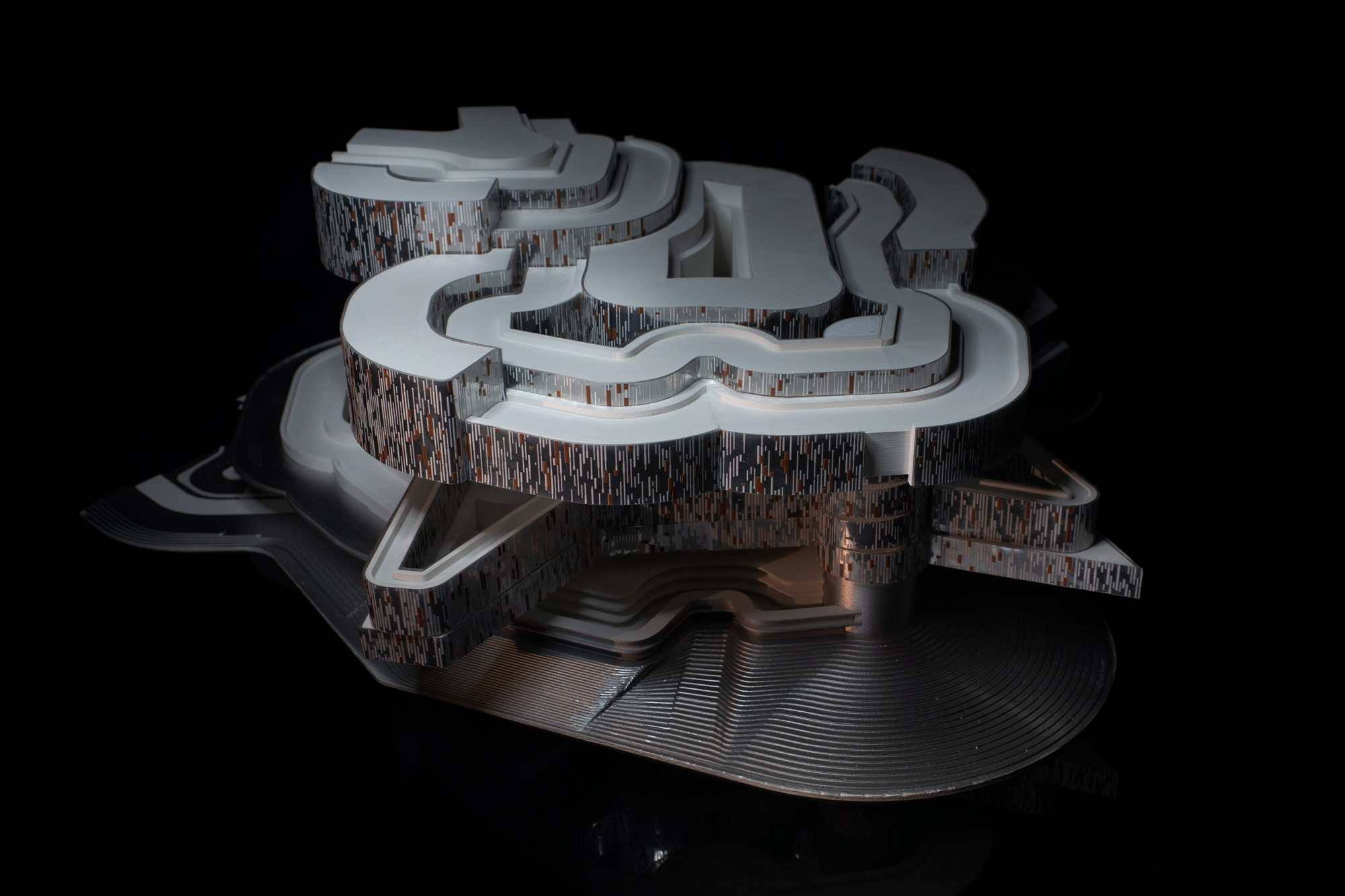 What are your favorite parts of your thesis project? What elements are you most excited about—now and/or for the future?
Expanding Loop is a megastructure, based on the characteristics of our project, every part of the loop can be seen as an individual program. The loop naturally tied up our programs together. Based on the scale, we created an urban project which combines residential, commercial, and city infrastructure in one. The result is a large project involving various communities and the speculation of the future architecture within an idea of 'city in the city.'
What matters in architecture today?
Instead of thinking about architecture as a physical building from one singular perspective, the idea of urbanism and landscape should also be considered in architecture design. In our thesis project, we wanted to incorporate the ideas of urban ecology with echoing on the existing landscape and infrastructure to facilitate the growth of the neighborhood. Thinking above and beyond what is expected in today's architecture.