Liberal Arts Coordinator Graham Harman Ranked #8 Most Influential Philosopher
SCI-Arc would like to congratulate Liberal Arts Coordinator Graham Harman, who was just announced as ranking #8 on the list of most influential people in Philosophy for the years 2010-2020, as published by Academic Influence.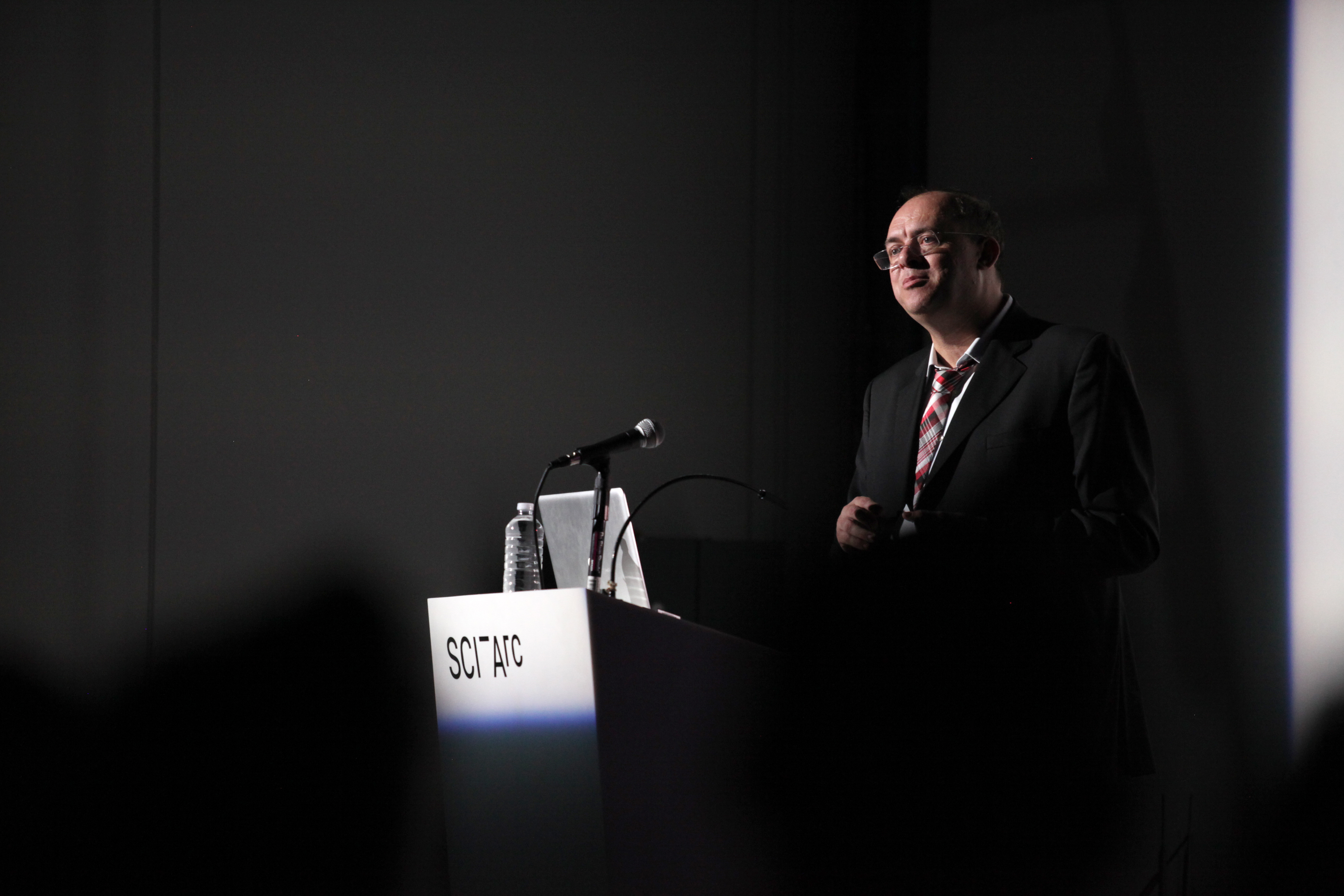 Harman has served as Distinguished Professor of Philosophy at SCI-Arc since 2016, and is widely considered to be a central figure in the contemporary Speculative Realism movement in philosophy and for his development of the philosophical concept known as object-oriented ontology.

As of 2019, he has written and published 18 books including The Quadruple Object, Guerrilla Metaphysics: Phenomenology and the Carpentry of Things, Weird Realism: Lovecraft and Philosophy, Tool-Being: Heidegger and the Metaphysics of Objects, and most recently Art and Objects (Polity, September 2019), as well as numerous essays, articles, and critiques within the fields of philosophy, literature, science, art, and architecture. He was also editor of the Speculative Realism book series by Edinburgh University Press. Harman has written a forthcoming book on architecture, Architecture and Objects, which will be published in the spring.
"This ranking came as a surprise to me, especially since the only three philosophers in the continental tradition ahead of me were Žižek, Habermas, and Badiou, all of them firmly established international icons," shared Harman of the recognition. "I've been developing object-oriented ontology (OOO) since graduate school, and I know it's become popular in a number of fields, especially in art, archaeology, and architecture."
He went on, "Being in an architecture school for the past five years has helped in a number of ways—architects are under constant pressure to innovate in a way that isn't always true of philosophy professors. That SCI-Arc spirit of always trying to mutate into something new has been a great influence on me."
In addition to this prestigious honor, Harman was also the recipient of the 2009 AUC Excellence in Research Award, ranked in 2015 as one of ArtReview's 100 most influential figures in the art world, and in 2018 was recognized among the world's 50 most influential philosophers.
More information, including a complete list of honorees, is available on the Academic Influence website here.