June Kappe Library List Pursues Cruising, Black Queer Futures, and Lesbian Hauntings
From the first full-length study of transgender representations in art, fiction, film, video, and music to the first-ever illustrated history of the iconic designs, symbols, and graphic art representing more than five decades of LGBTQ+ pride and activism to a profound intellectual engagement with Afrofuturism and the philosophical questions of space and time, June's Kappe Library reading list incorporates titles celebrating a full and intersectional spectrum of subjects encompassed by Pride Month.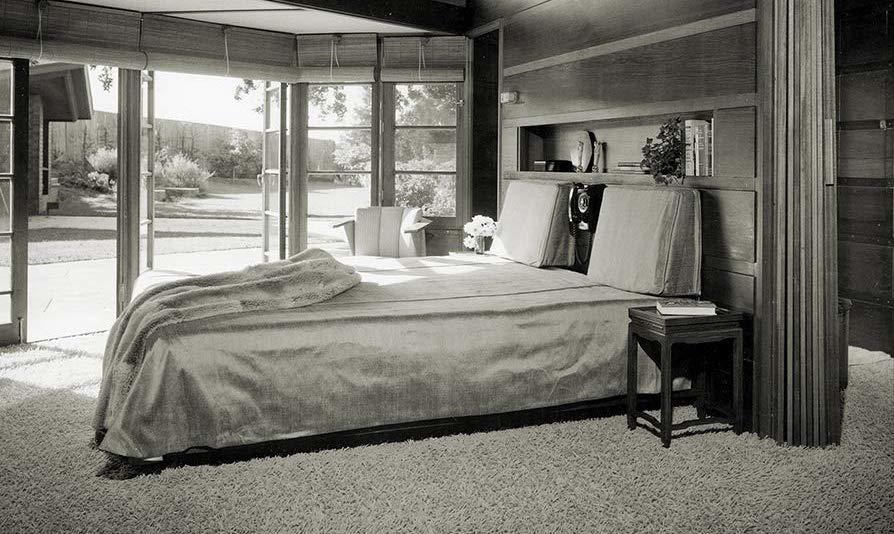 Included in this selection of titles are volumes drawing from Susan Sontag's seminal essay, "Notes on Camp," exploring its meaning and its expression in fashion from its origins to today; riveting and poignant selections of Chicano art in Los Angeles from 1960 to 1990 from "mail art" to the rise of gay and feminist print media, the formation of alternative spaces to punk music and performance, to fashion culture and the AIDS crisis; and meditations on sexual privacy as well as Transgender Architectonics.
Also check out SCI-Arc Channel's updated Pride Collection of films and lectures here: https://channel.sciarc.edu/collections/queer-architecture.
SCI-Arc regularly releases reading lists curated by Kappe Library staff representing a cohesive, interdisciplinary collection of books featuring pertinent themes and authors. The reading lists reflect the overall mission of the Kappe Library to build its collection with representation and inclusivity in mind, but also incongruity, specificity, and relevance to the discourses taking place at SCI-Arc.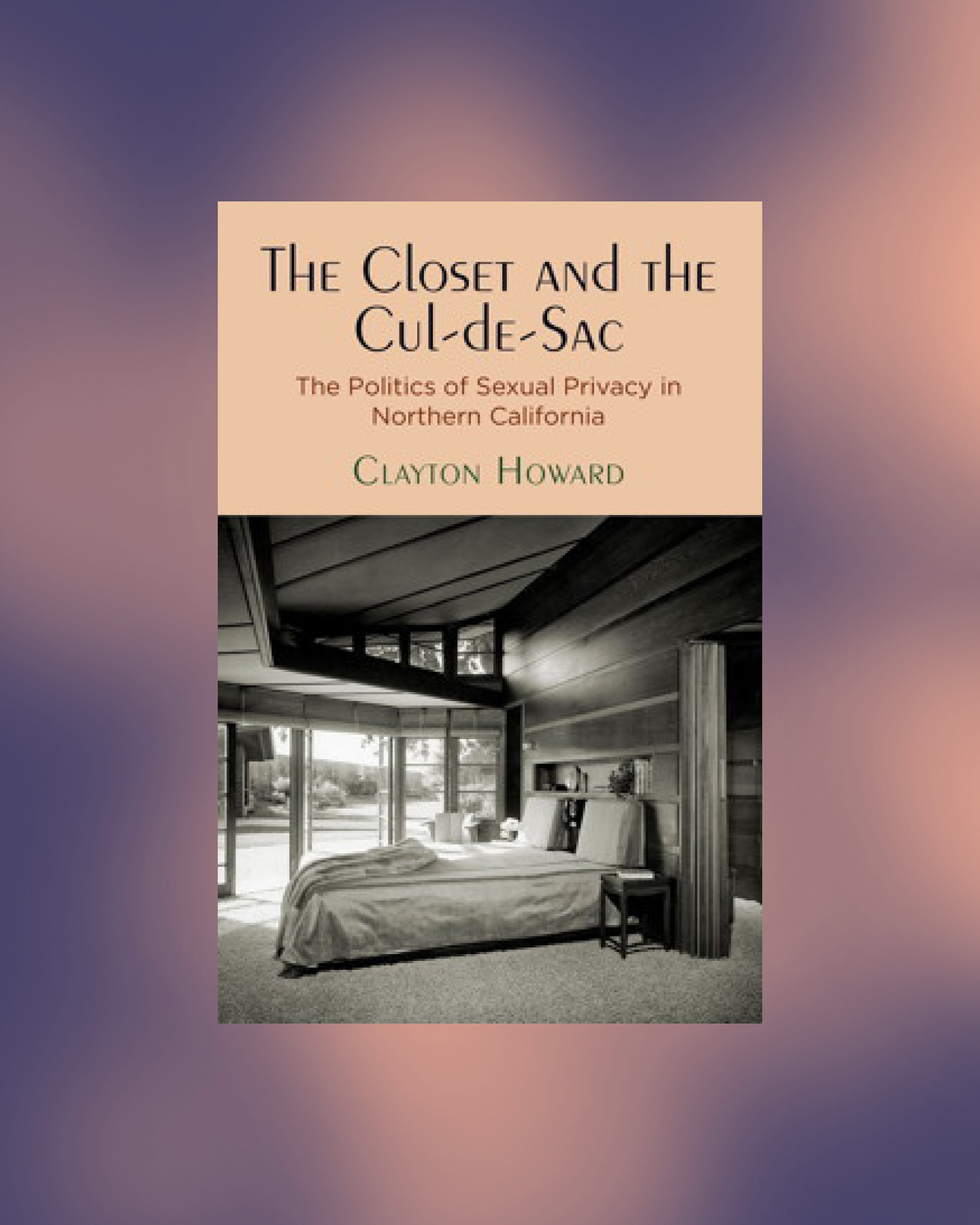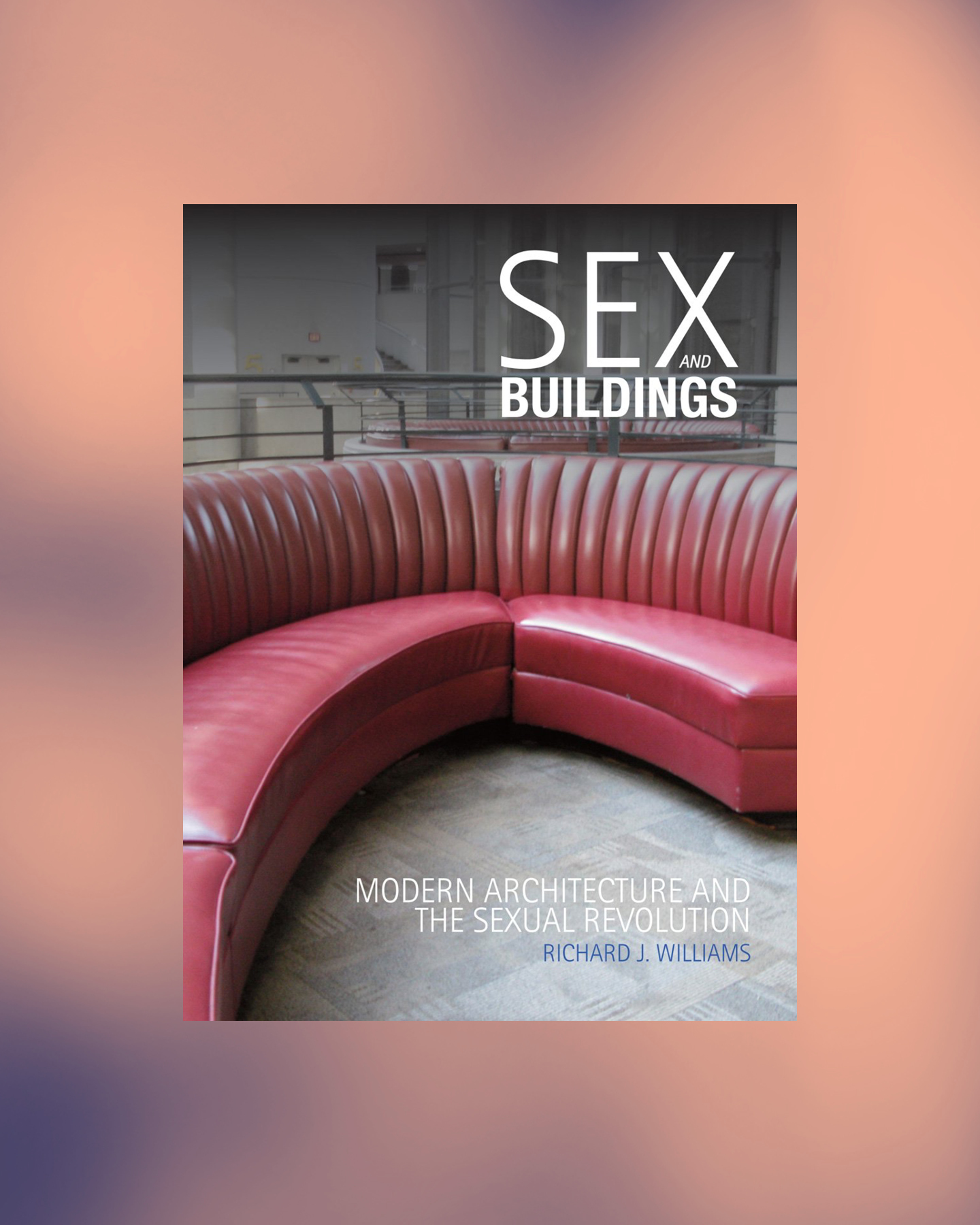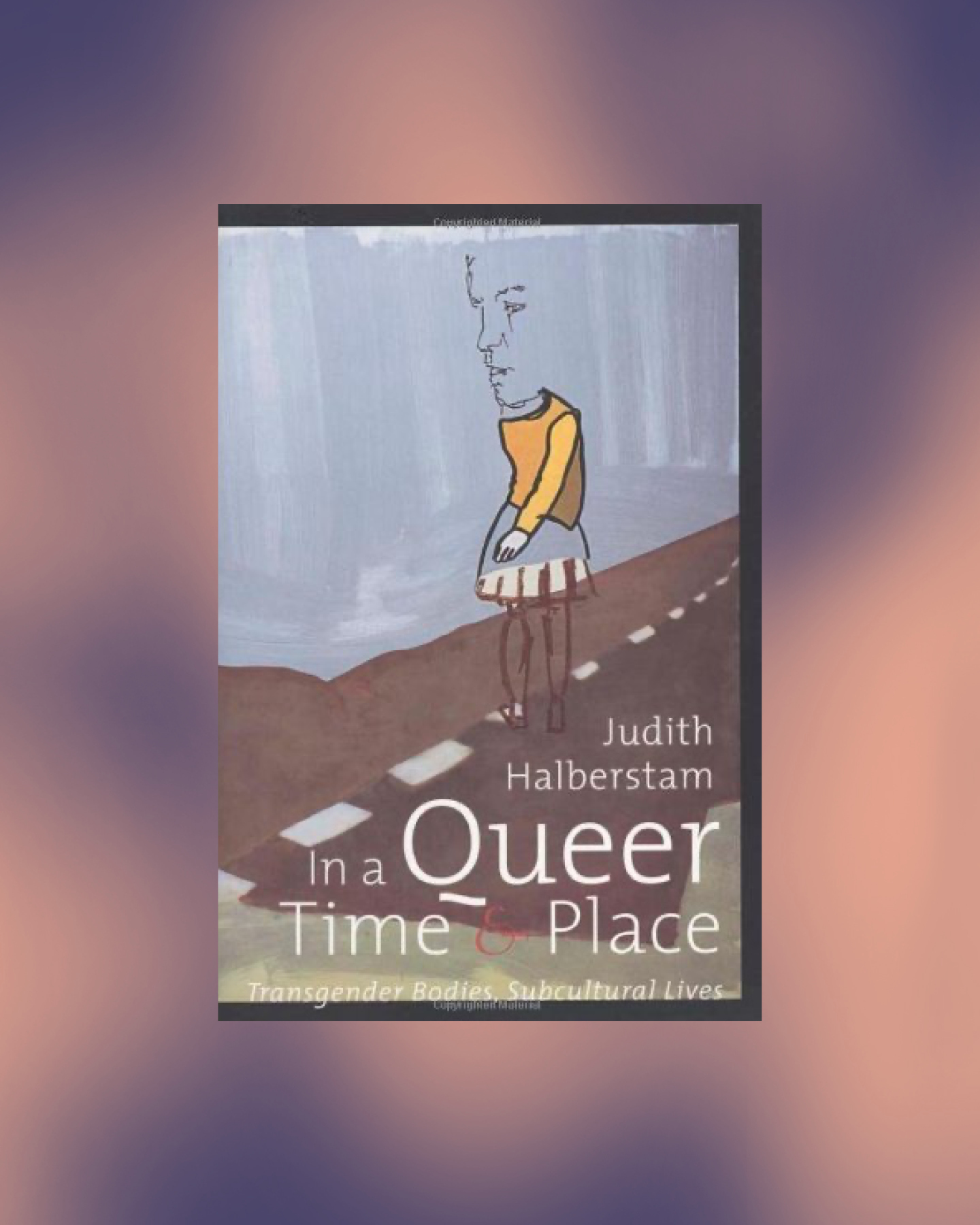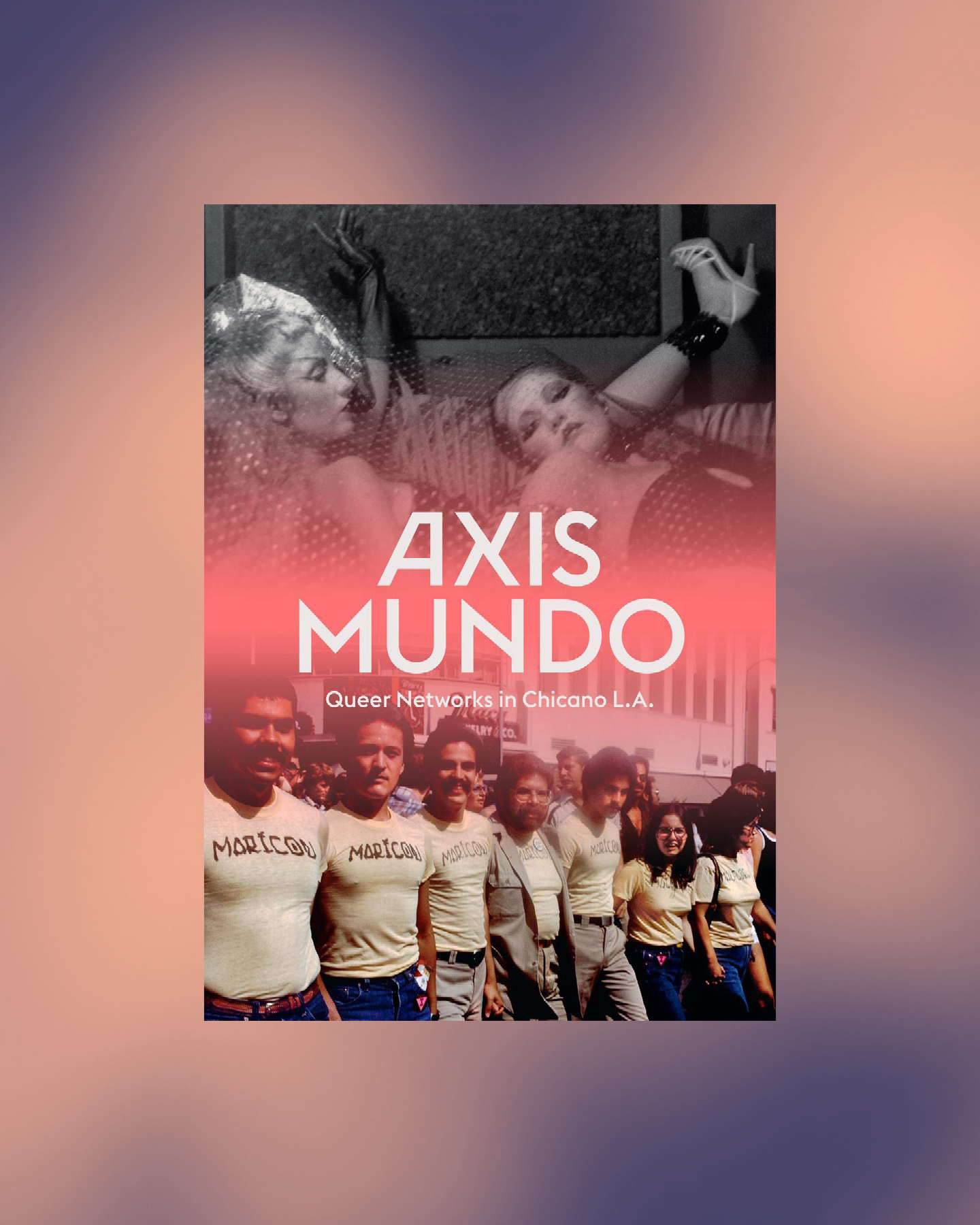 Aaron Betsky, Queer Space: Architecture and Same-Sex Desire, William Morrow & Co., 1997, 9780688143015
Queer Space: Architecture and Same-Sex Desire examines the architectural innovations of gay men and women, explaining how "queer spaces" have been created through homosexuals' experiences in a straight world and their desire to express themselves through design.
Andrew Bolton, et al., Camp: Notes on Fashion, The Metropolitan Museum of Art, 2019, 9781588396686
Although an elusive concept, "camp" can be found in most forms of artistic expression, revealing itself through an aesthetic of deliberate stylization. Fashion is one of the most overt and enduring conduits of the camp aesthetic. As a site for the playful dynamics between high art and popular culture, fashion both embraces and expresses such camp modes of enactment as irony, humor, parody, pastiche, artifice, theatricality, and exaggeration.

Drawing from Susan Sontag's seminal essay "Notes on Camp," the book explores how fashion designers have used their métier as a vehicle to engage with the camp aesthetic in compelling, humorous, and sometimes incongruous ways. As a sartorial manifestation of the camp sensibility, this thought-provoking publication contributes new theoretical and conceptual insights into the camp canon through texts and images. Stunning new photography by Johnny Dufort highlights works by such fashion designers as Virgil Abloh, Thom Browne, Jean-Charles de Castelbajac, John Galliano, Jean Paul Gaultier, Marc Jacobs, Karl Lagerfeld, Alessandro Michele, Franco Moschino, Miuccia Prada, Richard Quinn, Yves Saint Laurent, Elsa Schiaparelli, Jeremy Scott, Anna Sui, Gianni Versace, and Vivienne Westwood.
Andy Campbell, Queer X Design: 50 Years of Signs, Symbols, Banners, Logos, and Graphic Art of LGBTQ, Black Dog, 2019, 9780762467853
Beginning with pre-liberation and the years before the Stonewall uprising, spanning across the 1970s and 1980s and through to the new millennium, Queer X Design celebrates the inventive and subversive designs that have powered the resilient and ever-evolving LGBTQ+ movement.
The diversity and inclusivity of these pages is as inspiring as it is important, both in terms of the objects represented as well as in the array of creators; from buttons worn to protest Anita Bryant, to the original 'The Future is Female' and 'Lavender Menace' t-shirt; from the logos of Pleasure Chest and GLAAD, to the poster for Cheryl Dunye's queer classic The Watermelon Woman; from Gilbert Baker's iconic rainbow flag, to the quite laments of the AIDS quilt and the impassioned rage conveyed in ACT-UP and Gran Fury ephemera.
More than just an accessible history book, Queer X Design tells the story of queerness as something intangible, uplifting, and indestructible. Found among these pages is sorrow, loss, and struggle; an affective selection that queer designers and artists harnessed to bring about political and societal change. But here is also: joy, hope, love, and the enduring fight for free expression and representation. Queer X Design is the potent, inspiring, and colorful visual history of activism and pride.
C. Ondine Chavoya, et al., Axis Mundo: Queer Networks in Chicano L. A., Prestel, 2017, 9783791356693
The powerful work of queer Chicano artists in Los Angeles is explored in this exciting and thoughtful book. Working between the 1960s and early 1990s, the artists profiled in this compendium represent a broad cross section of LA's art scene. With nearly 400 illustrations and ten essays, this volume presents histories of artistic experimentation and reveals networks of collaboration and exchange that resulted in some of the most intriguing art of late twentieth-century America..
Howard, Clayton, The Closet and the Cul-de-Sac: The Politics of Sexual Privacy in Northern California, University of Pennsylvania Press, 2019, 9780812251241
In The Closet and the Cul-de-Sac, Clayton Howard chronicles the rise of sexual privacy as a fulcrum of American cultural politics. Beginning in the 1940s, public officials pursued an agenda that both promoted heterosexuality and made sexual privacy one of the state's key promises to its citizens. In the 1960s and 1970s, the gay rights movement invoked privacy to attack repressive antigay laws, while social conservatives criticized tolerance for LGBT people as an assault on their own privacy. Many self-identified moderates, however, used identical rhetoric to distance themselves from both the discriminatory language of the religious right and the perceived excesses of the gay freedom struggle. Using the Bay Area as a case study, Howard places these moderates at the center of postwar American politics and shows how the region's burgeoning suburbs reacted to increasing gay activism in San Francisco. The Closet and the Cul-de-Sac offers specific examples of the ways in which government policies shaped many Americans' attitudes about sexuality and privacy and the ways in which citizens mobilized to reshape them.
Lucas Crawford, Transgender Architectonics: The Shape of Change in Modernist Space, Ashgate, 2015, 9781472450975
Combining transgender studies with the 'neomodernist' architectures of the internationally renowned firm, Diller Scofidio + Renfro (DS+R) and with modernist writers (Samuel Beckett and Virginia Woolf) whose work anticipates that of transgender studies, this book challenges the implicit 'spatial models' of popular narratives of transgender—interiority, ownership, sovereignty, structure, stability, and domesticity—to advance a novel theorization of transgender as a matter of exteriority, groundlessness, ornamentation, and movement.
With case studies spanning the US and UK, Transgender Architectonics examines the ways in which modernist architecture can contribute to our understanding of how it is that humans are able to transform, shedding light on the manner in which architecture, space, and the spatial metaphors of gender can play significant—if often unrealized—potential roles in body and gender transformation. By remedying both the absence of actual architecture in queer theory's discussions of space and also architectural theory's marginal treatment of transgender, this volume constitutes a serious intervention in the field of 'queer space.' It draws on modernist literature in order to reckon with and rebuild the architectural ideas that already implicitly structure common understandings of the queer and transgender self. As such, it will appeal to scholars with interests in queer theory, the body and transformation, gender and sexuality, modernist writing, and architectural theory.
Petra L. Doan (Editor), Queerying Planning: Challenging Heteronormative Assumptions and Reframing Planning Practice, Taylor & Francis, 2011, 9781409428169 (Available via Proquest Ebook Central)
Current planning practices have largely neglected the needs of the Lesbian, Gay, Bisexual, and Transgender (LGBT) community for safe urban spaces in which to live, work, and play. This volume fills the gap in the literature on the planning and development of queer spaces, and highlights some of the resistance within the planning profession to incorporate gay and lesbian concerns into the planning mainstream. Planning lags behind other disciplines concerned with queer urban issues. In contrast, the field of geography has developed a rich sub-specialty in the geographies of sex and gender that examines spaces and the variety of non-heteronormative populations that inhabit them. This volume brings together both planners and geographers with experience in planning to examine some of the fundamental assumptions of urban planning as they relate to the LGBT community.
Lillian Faderman & Stuart Timmons, Gay L. A.: A History of Sexual Outlaws, Power Politics, and Lipstick Lesbians, Basic Books, 2006, 9780465022885
The exhortation to "Go West!" has always had a strong hold on the American imagination. But for the gays, lesbians, and transgendered people who have moved to L.A. over the past two centuries, the City of Angels has offered a special home -- which, in turn, gave rise to one of the most influential gay cultures in the world. Drawing upon untouched archives of documents and photographs and over 200 new interviews, Lillian Faderman and Stuart Timmons chart L.A.'s unique gay history, from the first missionary encounters with Native American cross-gendered "two spirits" to cross-dressing frontier women in search of their fortunes; from the bohemian freedom of early Hollywood to the explosion of gay life during World War II to the underground radicalism sparked by the 1950s blacklist; from the 1960s gay liberation movement to the creation of gay marketing in the 1990s. Faderman and Timmons show how geography, economic opportunity, and a constant influx of new people created a city that was more compatible to gay life than any other in America. Combining broad historical scope with deftly wrought stories of real people, from the Hollywood sound stage to the barrio, Gay L.A. is American social history at its best.
Jack Halberstam, In a Queer Time and Place, New York University Press, 2005, 9780814735855

Judith Halberstam examines the significance of the transgender body in a provocative collection of essays on queer time and space. She presents a series of case studies focused on the meanings of masculinity in its dominant and alternative forms' especially female and trans-masculinities as they exist within subcultures, and are appropriated within mainstream culture. In a Queer Time and Place opens with a probing analysis of the life and death of Brandon Teena, a young transgender man who was brutally murdered in small-town Nebraska. After looking at mainstream representations of the transgender body as exhibited in the media frenzy surrounding this highly visible case and the Oscar-winning film based on Brandon's story, Boys Don't Cry, Halberstam turns her attention to the cultural and artistic production of queers themselves.
Gordon Brent Ingram, et al. (Editors), Queers in Space: Communities, Public Places, Sites of Resistance, Bay Press, 1997, 9780941920445
Exploring the interactions between queer identity, experience, and activism and a range of communal and public spaces, Queers in Space: Communities, Public Places, Sites of Resistance opens up a new direction in gay and lesbian studies. From gay space in Mexico City to the now legendary baths of New York and San Francisco, Queers in Space travels to bars, parks, beaches, neighborhoods, and cities to follow the expansion and transformation of queer communities beyond the gay ghetto. By focusing on the geography of queer social relationships Queers in Space raises critical and timely questions about the role of social space in shaping identities, the meaning of communal space for marginalized peoples, and the significance of public spaces for social visibility. Edited by Gordon Brent Ingram, Anne-Marie Bouthillette, and Yolanda Retter.
Kara Keeling, Queer Times, Black Futures, New York University Press, 2019, 9780814748329
Queer Times, Black Futures considers the promises and pitfalls of imagination, technology, futurity, and liberation as they have persisted in and through racial capitalism. Kara Keeling explores how the speculative fictions of cinema, music, and literature that center black existence provide scenarios wherein we might imagine alternative worlds, queer and otherwise. In doing so, Keeling offers a sustained meditation on contemporary investments in futurity, speculation, and technology, paying particular attention to their significance to queer and black freedom.
Moira Kenney, Mapping Gay L. A.: The Intersection of Place and Politics, Temple University Press, 2001, 9781566398831
Author "makes the case that Los Angeles better represents the spectrum of gay and lesbian community activism and culture than cities with a higher gay profile. Owing to its sprawling geography and fragmented politics, Los Angeles lacks a single enclave like the Castro in San Francisco or landmarks as prominent as the Stonewall Inn
Mateo Kries, et al. (Editors), Night Fever: Designing Club Culture, 1960-today, Vitra Design Museum, 2018, 9783945852248

Nightclubs and discothèques are hotbeds of contemporary culture. Since the 20th century, they have been centers of the avant-garde that question the established codes of social life and experiment with different realities, merging interior and furniture design, graphics and art with sound, light, fashion and special effects to create a modern Gesamtkunstwerk. Night Fever: Designing Club Culture 1960–Today is the first book to examine the design history of the nightclub, with examples ranging from the Italian clubs of the 1960s created by members of the Radical Design group and the legendary Studio 54 where Andy Warhol was a regular; to the Palladium in New York designed by Arata Isozaki and the more recent concepts by architecture firm OMA for a new Ministry of Sound in London. Featuring film stills and vintage photographs, posters, flyers and fashion, Night Fever takes the reader on a fascinating journey through a world of glamour, subculture and the search for the night that never ends.
Allyson Mitchell & Cait McKinney (Editors), Inside Killjoy's Kastle: Dykey Ghosts, Feminist Monsters, and Other Lesbian Hauntings, University of British Columbia Press, 2019, 9780774861571
Lesbian feminist histories can have a haunting effect on the present. This book explores the making and experience of Killjoy's Kastle, an immersive walk-through installation and performance artwork (by Allyson Mitchell and Deirdre Logue). Inspired by Evangelical Christian hell houses, the exhibition has been staged in four cities so far – Toronto, London, Los Angeles, and Philadelphia – engaging thousands in interactive encounters with the spirits that haunt feminist and queer history. Where traditional hell houses set out to scare and convert, Killjoy's Kastle cheekily aims to provoke and pervert. Inside Killjoy's Kastle extends and reflects on the theoretical and political legacies of the installation in chapters by queer and feminist scholars and in vignettes by participating artists. The many colourful photos in the book also bring the kastle to life, offering an important visual context.
José Esteban Muñoz, Cruising Utopia: The Ten and There of Queer Futurity – 10th Anniversary Edition, New York University Press, 2019, 9781479813780
Cruising Utopia arrived in 2009 to insist that queerness must be reimagined as a futurity-bound phenomenon, an insistence on the potentiality of another world that would crack open the pragmatic present. Part manifesto, part love-letter to the past and the future, José Esteban Muñoz argued that the here and now were not enough and issued an urgent call for the revivification of the queer political imagination.

On the anniversary of its original publication, this edition includes two essays that extend and expand the project of Cruising Utopia, as well as a new foreword by the current editors of Sexual Cultures, the book series he co-founded with Ann Pellegrini 20 years ago. This 10th anniversary edition celebrates the lasting impact that Cruising Utopia has had on the decade of queer of color critique that followed and introduces a new generation of readers to a future not yet here.
C. Todd White, Pre-Gay L. A.: A Social History of the Movement for Homosexual Rights, University of Illinois Press, 2009, 9780252092862 (Available via Proquest Ebook Central)
This book explores the origins and history of the modern American movement for homosexual rights, which originated in Los Angeles in the late 1940s and continues today. Part ethnography and part social history, it is a detailed account of the history of the movement as manifested through the emergence of four related organizations: Mattachine, ONE Incorporated, the Homosexual Information Center (HIC), and the Institute for the Study of Human Resources (ISHR), which began doing business as ONE Incorporated when the two organizations merged in 1995. Pre-Gay L.A. is a chronicle of how one clandestine special interest association emerged as a powerful political force that spawned several other organizations over a period of more than sixty years.
Richard J. Williams, Sex and Buildings: Modern Architecture and the Sexual Revolution, Reaktion Books, 2013, 9781780231044
Massive modern skyscrapers, obelisks, towers—all are structures that, thanks to their phallic shape, are often associated with sex. But other buildings are more subtly connected, as they provide the frameworks for our sexual lives and act as reminders of our sexual memories. This relationship between sex and buildings mattered more than ever in the United States and Europe during the turbulent twentieth century, when a culture of unprecedented sexual frankness and tolerance emerged and came to dominate many aspects of public life.
Part architectural history, part cultural history, and part travelogue, Sex and Buildings explores how progressive sexual attitudes manifest themselves in architecture, asking what progressive sexuality might look like architecturally and exploring the successes and failures of buildings' attempts to reflect it. In search of structures that reflect the sexual mores of their inhabitants, Richard J. Williams visits modernist buildings in Southern California, the Westin Bonaventure Hotel, the Playboy Mansion in Chicago, the Seagram in New York, communes from the 1960s, and more. A fascinating and often funny look at a period of extraordinary social change coupled with aesthetic invention, Sex and Buildings will change the way we look at the buildings around us.