Kappe Library Reading List Acknowledges Asian American and Pacific Islanders
As an extension of this month's Kappe Library Reading List, in observation of May being Asian American and Pacific Islander Heritage Month, Library Manager Kevin McMahon and Librarian Stefanie Crump have also compiled a list of titles on architecture, art, design, technology, history, and more, which represent and celebrate members of the AAPI community.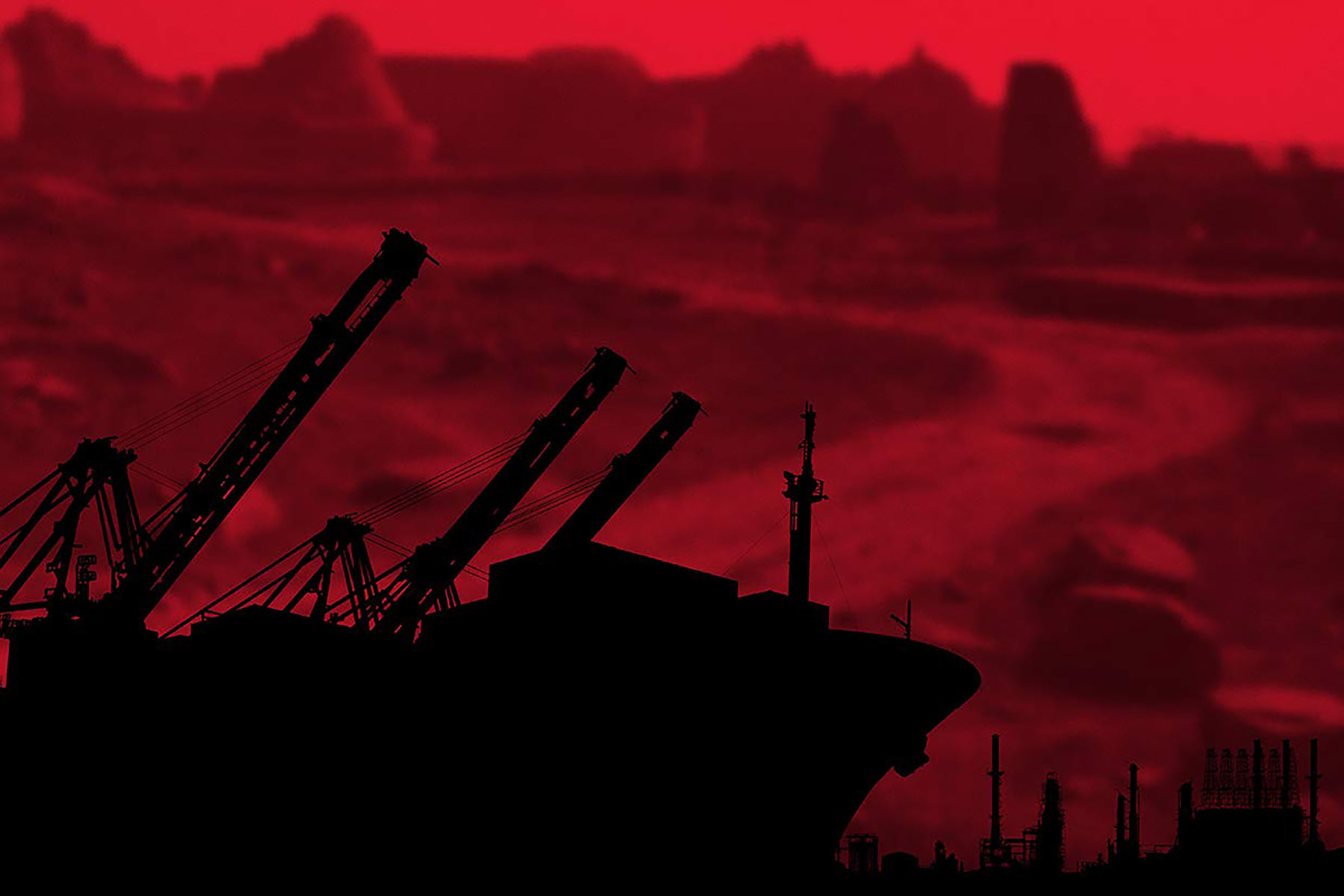 This selection of volumes focuses on a wide breadth of subjects including an accessible guide to the ideas and technologies underlying such applications as GPS, Google Maps, Pokémon Go, ride-sharing, driverless cars, and drone surveillance; a provocative theory of the gimmick as an aesthetic category steeped in the anxieties of capitalism; and—written by SCI-Arc alumnus Jeffrey K.H. Chan—the first systematic study of the city through the ethical perspective in the context of the Anthropocene.
SCI-Arc regularly releases reading lists curated by Kappe Library staff representing a cohesive, interdisciplinary collection of books featuring pertinent themes and authors. The reading lists reflect the overall mission of the Kappe Library to build its collection with representation and inclusivity in mind, but also incongruity, specificity, and relevance to the discourses taking place at SCI-Arc.
How are efforts at making cities more inclusive and equitable playing out across nations and societies, with different governance structures and varying political circumstances? How is affordable housing bridging economic gaps across different social and cultural geographies? This collection of fifty essays and case studies engages in these important questions and explores a wide array of strategies and approaches, extracting their overlaps and contrasts. It features interviews with influential administrators and planners such as Somsook Boonyabancha (Thailand), and Jaime Lerner (Brazil). It showcases projects by globally known architects and urbanists such as MVRDV (The Netherlands), and Alejandro Aravena (Chile). And it offers discussions on uplifting the base of the economic pyramid through low-income and slum-upgradation projects in Mali, Venezuela, Bogota, Myanmar, and Pune. This volume is not only an invaluable resource for architects and planners interested in the design of affordable housing, but for anyone interested in the global multiplicity and complexity of urban affordability, liveability, and social justice.
Asian American History: A Very Short Introduction / Madeline Y. Hsu, Oxford University Press, 2016
A 2012 survey by the Pew Research Center reported that Asian Americans are the best-educated, highest-income, and best-assimilated racial group in the United States. Before reaching this level of economic success and social assimilation, however, Asian immigrants' path was full of difficult, even demeaning, moments. This book provides a sweeping and nuanced history of Asian Americans, revealing how and why the perception of Asian immigrants changed over time. Asian migrants, in large part Chinese, arrived in significant numbers on the West Coast during the 1850s and 1860s to work in gold mining and on the construction of the transcontinental Railroad. Unlike their contemporary European counterparts, Asians, often stigmatized as "coolies," challenged American ideals of equality with the problem of whether all racial groups could be integrated into America's democracy. The fear of the "Yellow Peril" soon spurred an array of legislative and institutional efforts to segregate them through immigration laws, restrictions on citizenship, and limits on employment, property ownership, access to public services, and civil rights. Prejudices against Asian Americans reached a peak during World War II, when Japanese Americans were interned en masse. It was only with changes in the immigration laws and the social and political activism of the 1960s and 1970s that Asian Americans gained ground and acceptance, albeit in the still stereotyped category of "model minorities." Madeline Y. Hsu weaves a fascinating historical narrative of this "American Dream." She shows how Asian American success, often attributed to innate cultural values, is more a result of the immigration laws, which have largely pre-selected immigrants of high economic and social potential. Asian Americans have, in turn, been used by politicians to bludgeon newer (and more populous) immigrant groups for their purported lack of achievement. Hsu deftly reveals how public policy, which can restrict and also selectively promote certain immigrant populations, is a key reason why some immigrant groups appear to be more naturally successful and why the identity of those groups evolves differently from others.
(Related lecture, organized by Korean-American arts organization Gyopo, Kappe Library, August 2019, via SCI-Arc Media Archive https://channel.sciarc.edu/people/park-kyong)
Imagining Eurasia: Visualizing a Continental History is a research art project by Kyong Park that visualizes the historical precedents and contemporary reconstructions of Europe and Asia as one continent. The project imagines a new relationship between East and West, and what a new Eurasia might be. Through a narrative sequence of three chapters, Imagining Eurasia highlights the significance of cities, networks, and territories within urban, regional, and continental geopolitics. The project questions whether greater movement of commerce, migration, and cultural exchange brings about greater empathy and communion between different societies, or if it instead deepens their distinctions and results in conflict. The book examines the constitution of points, lines, and areas that have morphologically shaped the space and time of Eurasia, through photographs, videos, graphics, animations, and texts.
Anthony Poon's passion for music inspires a vibrant architecture that engages its users and the environment. This monograph explores three fields in which Poon Design has excelled: housing, schools, and restaurants. It explains how they enrich the experience of living, learning, and eating, and promote social interaction. Here you can track the creative process from concept sketch to model, plan to completion. Affordability and sustainability are hallmarks of Poon's designs, which fuse quality and innovation. His success explodes the myth that architect-designed houses are more expensive and challenging than generic solutions and raises the bar for developers and architects alike.
Our Aesthetic Categories: Zany, Cute, Interesting / Sianne Ngai, Harvard University Press, 2015

The zany, the cute, and the interesting saturate postmodern culture. They dominate the look of its art and commodities as well as our discourse about the ambivalent feelings these objects often inspire. In this radiant study, Sianne Ngai offers a theory of the aesthetic categories that most people use to process the hypercommodified, mass-mediated, performance-driven world of late capitalism, treating them with the same seriousness philosophers have reserved for analysis of the beautiful and the sublime.

Through readings of Adorno, Schlegel, and Nietzsche alongside cultural artifacts ranging from Bob Perelman's poetry to Ed Ruscha's photography books to the situation comedy of Lucille Ball, Ngai shows how these everyday aesthetic categories also provide traction to classic problems in aesthetic theory. The zany, cute, and interesting are not postmodernity's only meaningful aesthetic categories, Ngai argues, but the ones best suited for grasping the radical transformation of aesthetic experience and discourse under its conditions.
Billions of people around the globe use various applications of spatial computing daily―by using a ride-sharing app, GPS, the e911 system, social media check-ins, even Pokémon Go. Scientists and researchers use spatial computing to track diseases, map the bottom of the oceans, chart the behavior of endangered species, and create election maps in real time. Drones and driverless cars use a variety of spatial computing technologies. Spatial computing works by understanding the physical world, knowing and communicating our relation to places in that world, and navigating through those places. It has changed our lives and infrastructures profoundly, marking a significant shift in how we make our way in the world. This volume in the MIT Essential Knowledge series explains the technologies and ideas behind spatial computing.

The book offers accessible descriptions of GPS and location-based services, including the use of Wi-Fi, Bluetooth, and RFID for position determination out of satellite range; remote sensing, which uses satellite and aerial platforms to monitor such varied phenomena as global food production, the effects of climate change, and subsurface natural resources on other planets; geographic information systems (GIS), which store, analyze, and visualize spatial data; spatial databases, which store multiple forms of spatial data; and spatial statistics and spatial data science, used to analyze location-related data.
Theory of the Gimmick: Aesthetic Judgement and Capitalist Form / Sianne Ngai, The Belknap Press of Harvard University Press, 2020

Repulsive and yet strangely attractive, the gimmick is a form that can be found virtually everywhere in capitalism. It comes in many guises: a musical hook, a financial strategy, a striptease, a novel of ideas. Above all, acclaimed theorist Sianne Ngai argues, the gimmick strikes us both as working too little (a labor-saving trick) and as working too hard (a strained effort to get our attention).

Focusing on this connection to work, Ngai draws a line from gimmicks to political economy. When we call something a gimmick, we are registering uncertainties about value bound to labor and time―misgivings that indicate broader anxieties about the measurement of wealth in capitalism. With wit and critical precision, Ngai explores the extravagantly impoverished gimmick across a range of examples: the fiction of Thomas Mann, Helen DeWitt, and Henry James; photographs by Torbjørn Rødland; the video art of Stan Douglas; the theoretical writings of Stanley Cavell and Theodor Adorno. Despite its status as cheap and compromised, the gimmick emerges as a surprisingly powerful tool in this formidable contribution to aesthetic theory.
Increasingly, we live in an environment of our own making: a 'world as design' over the natural world. For more than half of the global population, this environment is also thoroughly urban. But what does a global urban condition mean for the human condition? How does the design of the city and the urban process, in response to the issues and challenges of the Anthropocene, produce new ethical categories, shape new moral identities and relations, and bring about consequences that are also morally significant? In other words, how does the urban shape the ethical—and in what ways? Conversely, how can ethics reveal relations and realities of the urban that often go unnoticed? This book marks the first systematic study of the city through the ethical perspective in the context of the Anthropocene. Six emergent urban conditions are examined, namely, precarity, propinquity, conflict, serendipity, fear and the urban commons.
Ebook:
During the early part of the Cold War, Japan emerged as a model ally, and Japanese Americans were seen as a model minority. From Confinement to Containment examines the work of four Japanese and Japanese/American artists and writers during this period: the novelist Hanama Tasaki, the actor Yamaguchi Yoshiko, the painter Henry Sugimoto, and the children's author Yoshiko Uchida. The backgrounds of the four figures reveal a mixing of nationalities, a borrowing of cultures, and a combination of domestic and overseas interests.

Edward Tang shows how the film, art, and literature made by these artists revealed to the American public the linked processes of US actions at home and abroad. Their work played into-but also challenged-the postwar rehabilitated images of Japan and Japanese Americans as it focused on the history of transpacific relations such as Japanese immigration to the United States, the Asia-Pacific War, US and Japanese imperialism, and the wartime confinement of Japanese Americans. From Confinement to Containment shows the relationships between larger global forces as well as how the artists and writers responded to them in both critical and compromised ways.