Kappe Library Honors Hispanic/Latinx Heritage Month with Vital, Vibrant List of Volumes
Marked annually from September 15 through October 15, Hispanic/Latinx Heritage Month honors the multifaceted, complex, and rich cultural histories of communities around the world.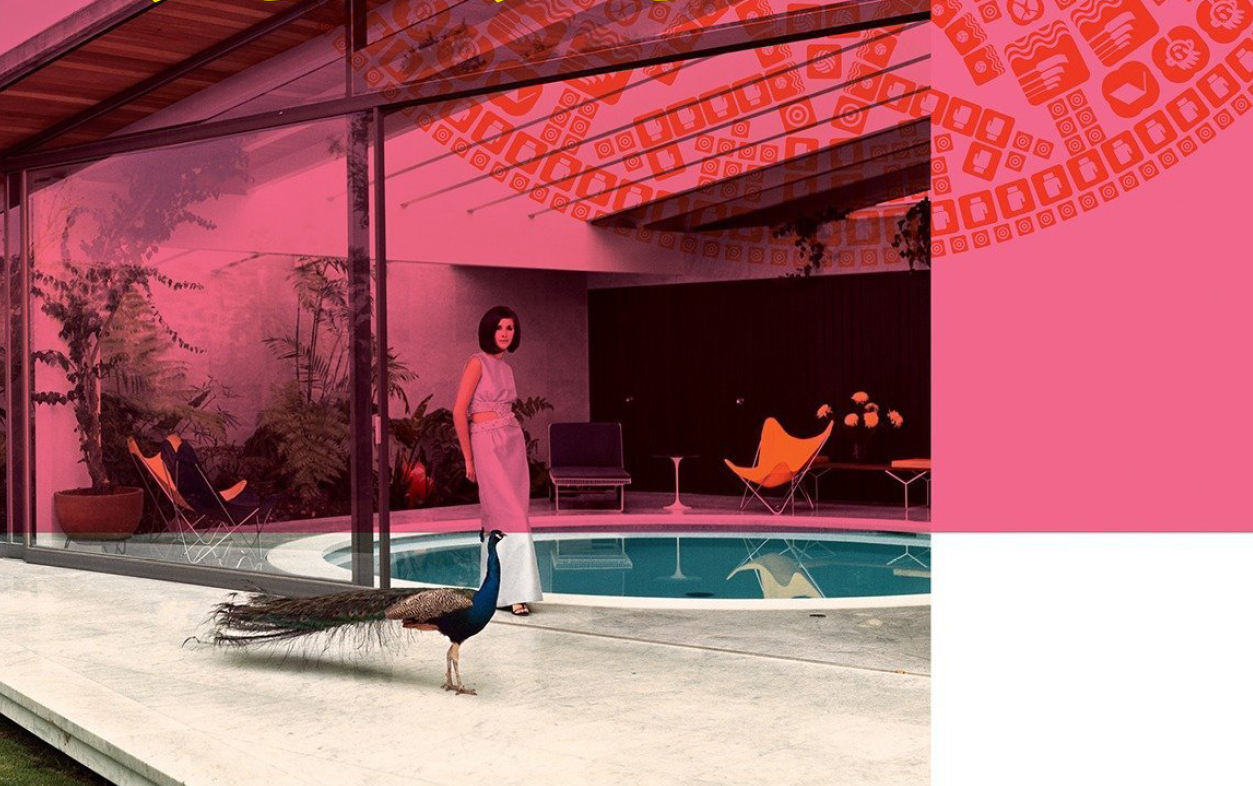 In acknowledgement, SCI-Arc's Kappe Library has shared a special reading list featuring volumes written by authors that identify as Hispanic, Latinx, Latin American, or Latina/o that incorporate their heritage into US architecture, urbanism, design, and visual arts—with titles covering themes from queer networks in LA to US-Mexico border politics, from the history of whitewashing in California architecture to the concept of 'home' as a proxy for Latino and Latin American artists in the US and abroad.
SCI-Arc regularly releases a reading list curated by the Kappe Library's Manager Kevin McMahon and Librarian Stefanie Crump representing a cohesive, interdisciplinary collection of books featuring pertinent themes and authors. The reading lists reflect the overall mission of the Kappe Library to build its collection with representation and inclusivity in mind, but also incongruity, specificity, and relevance to the discourses taking place at SCI-Arc.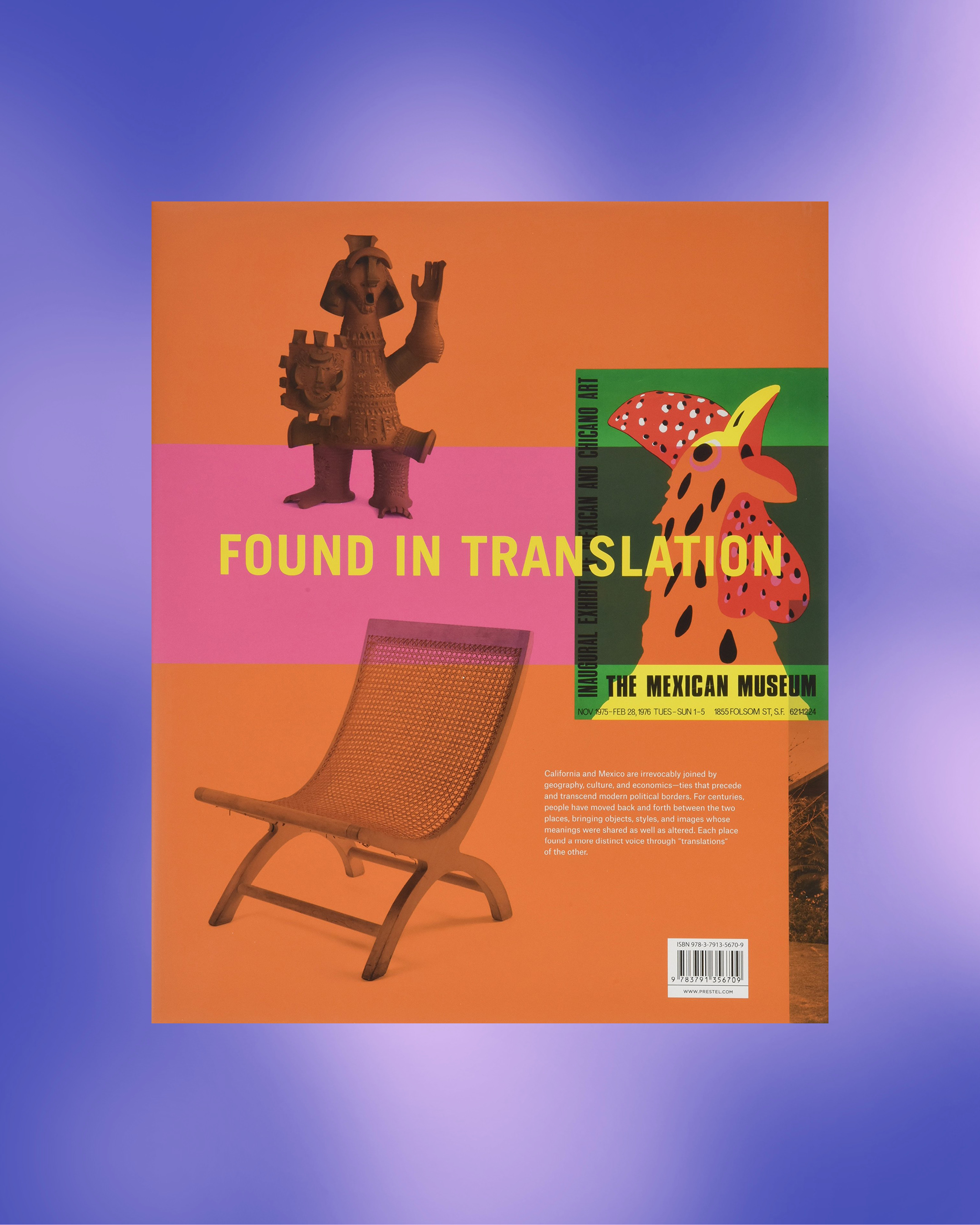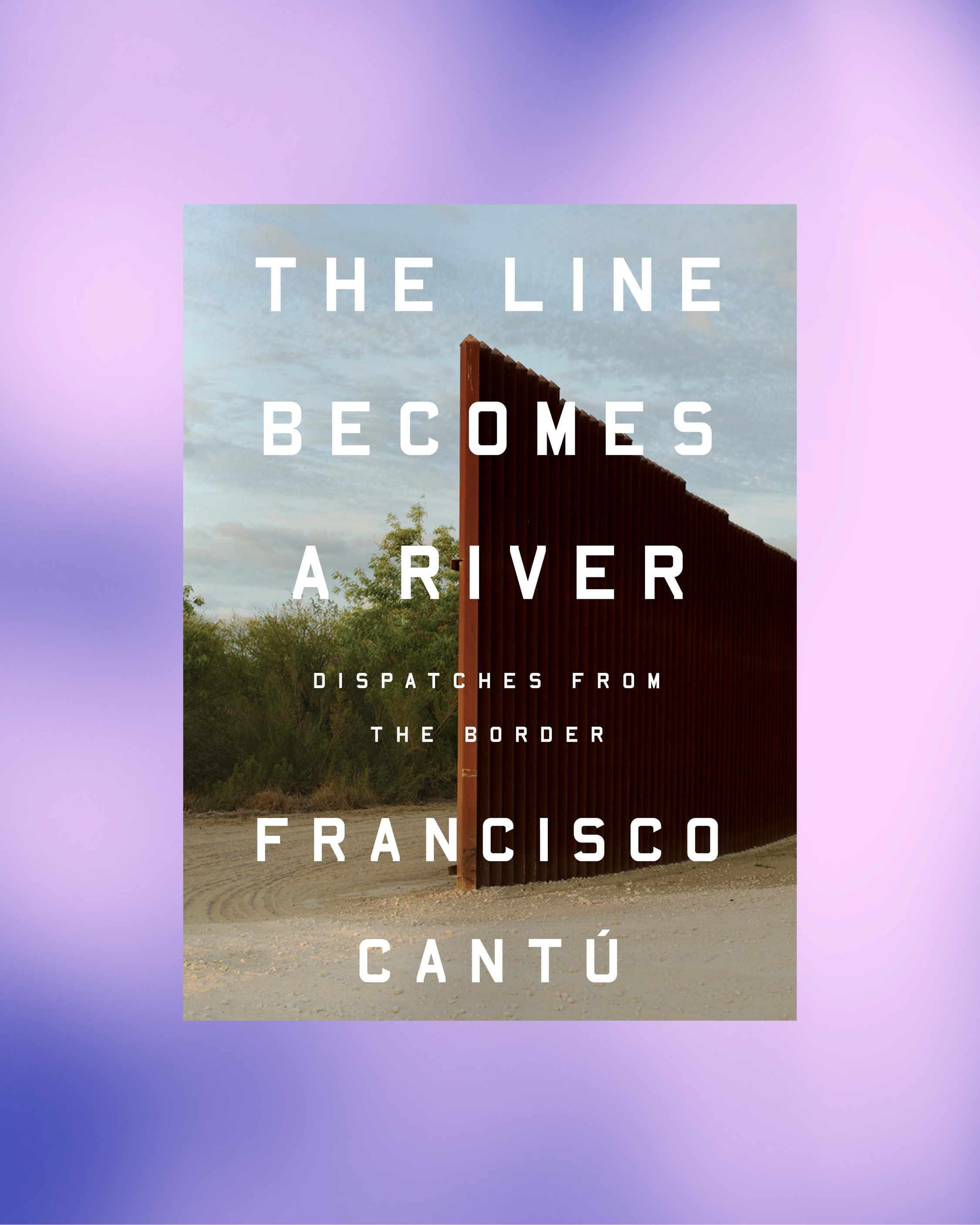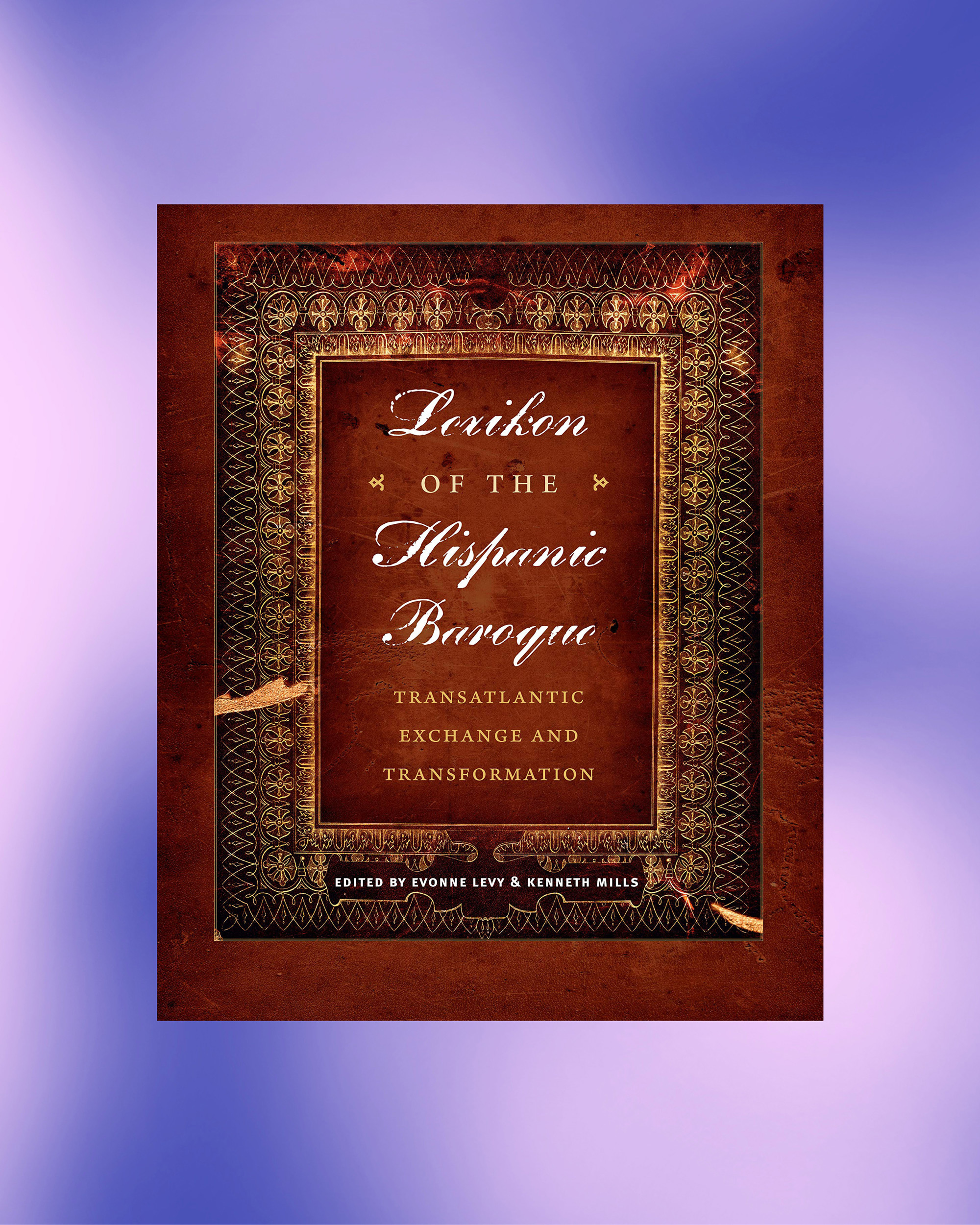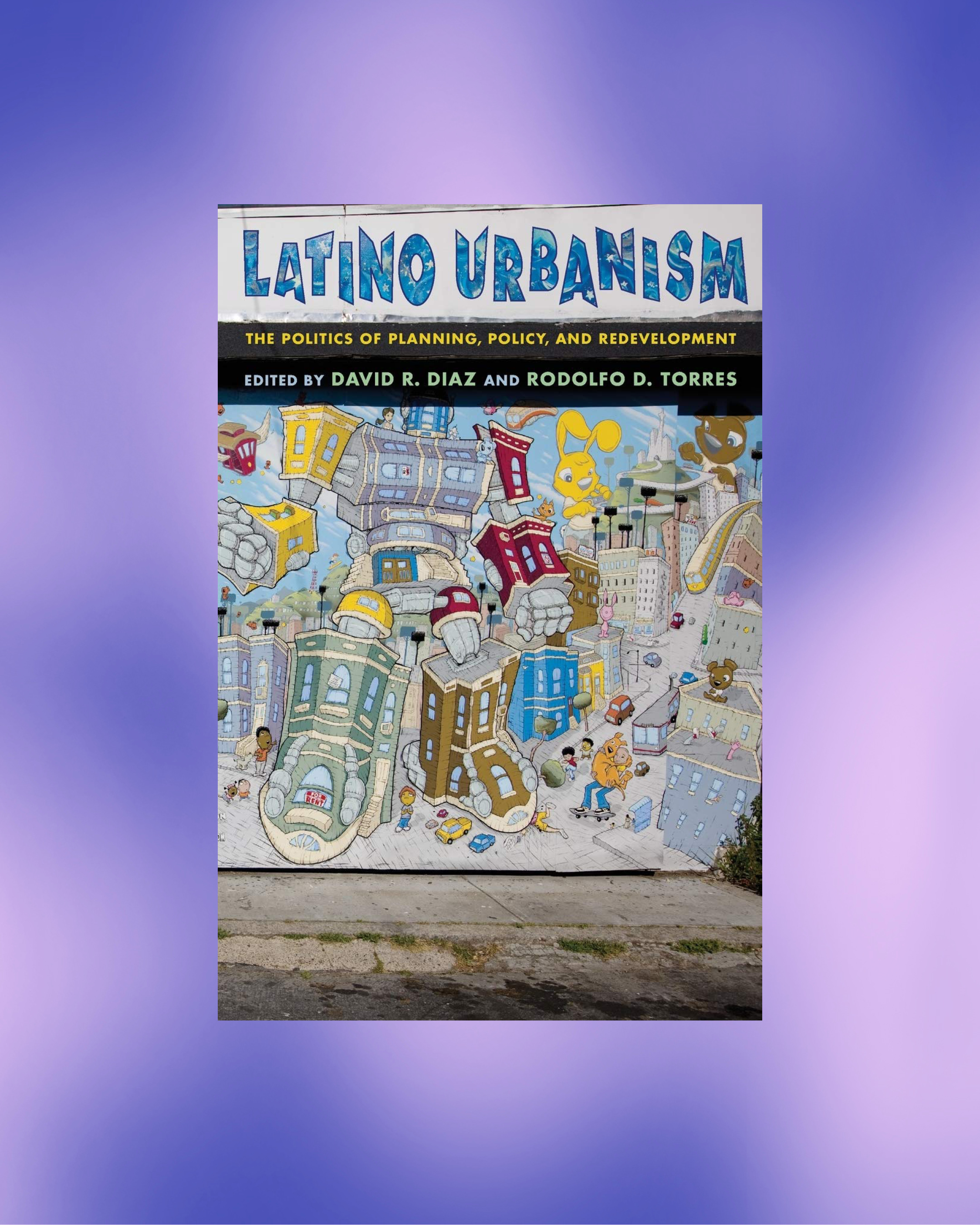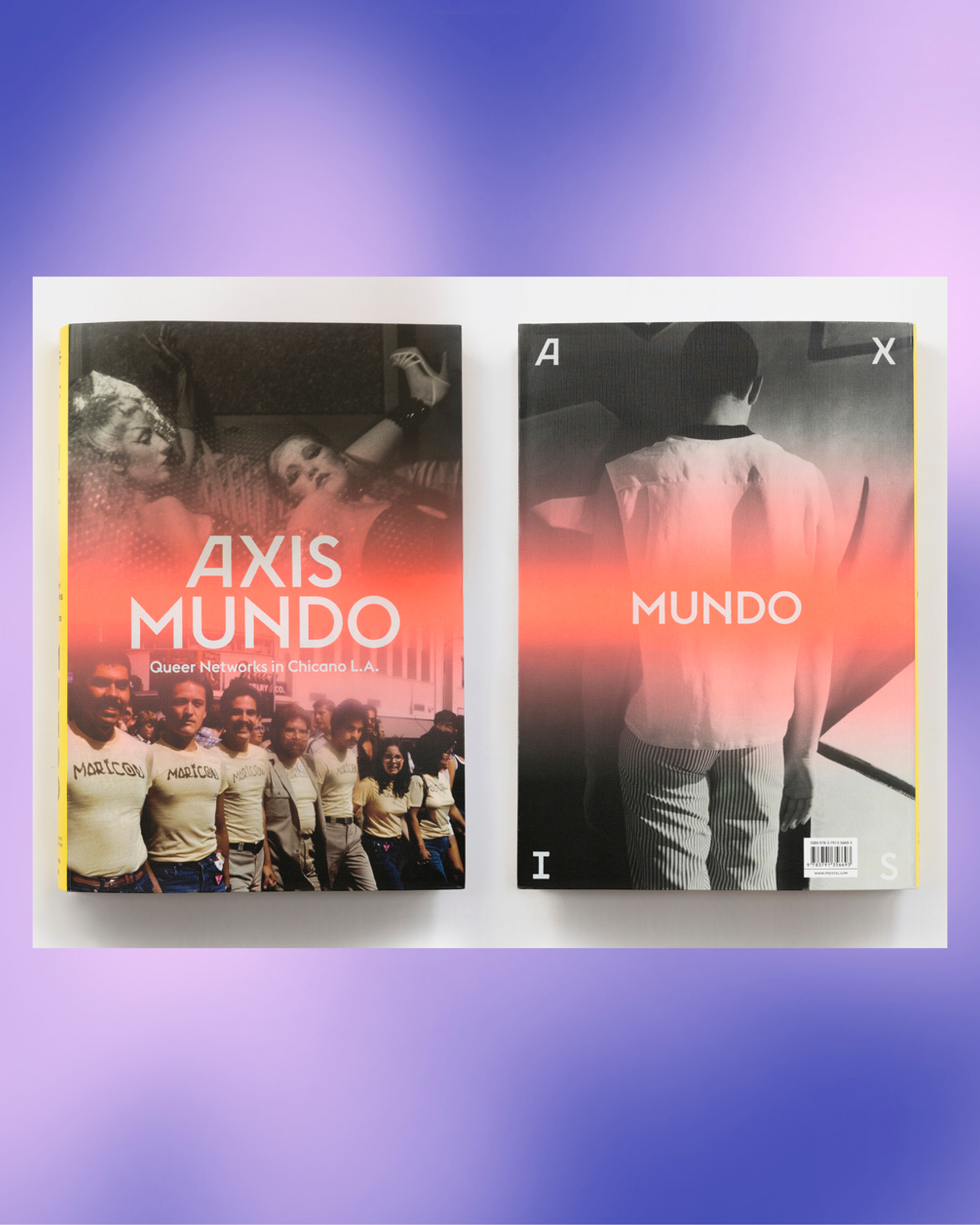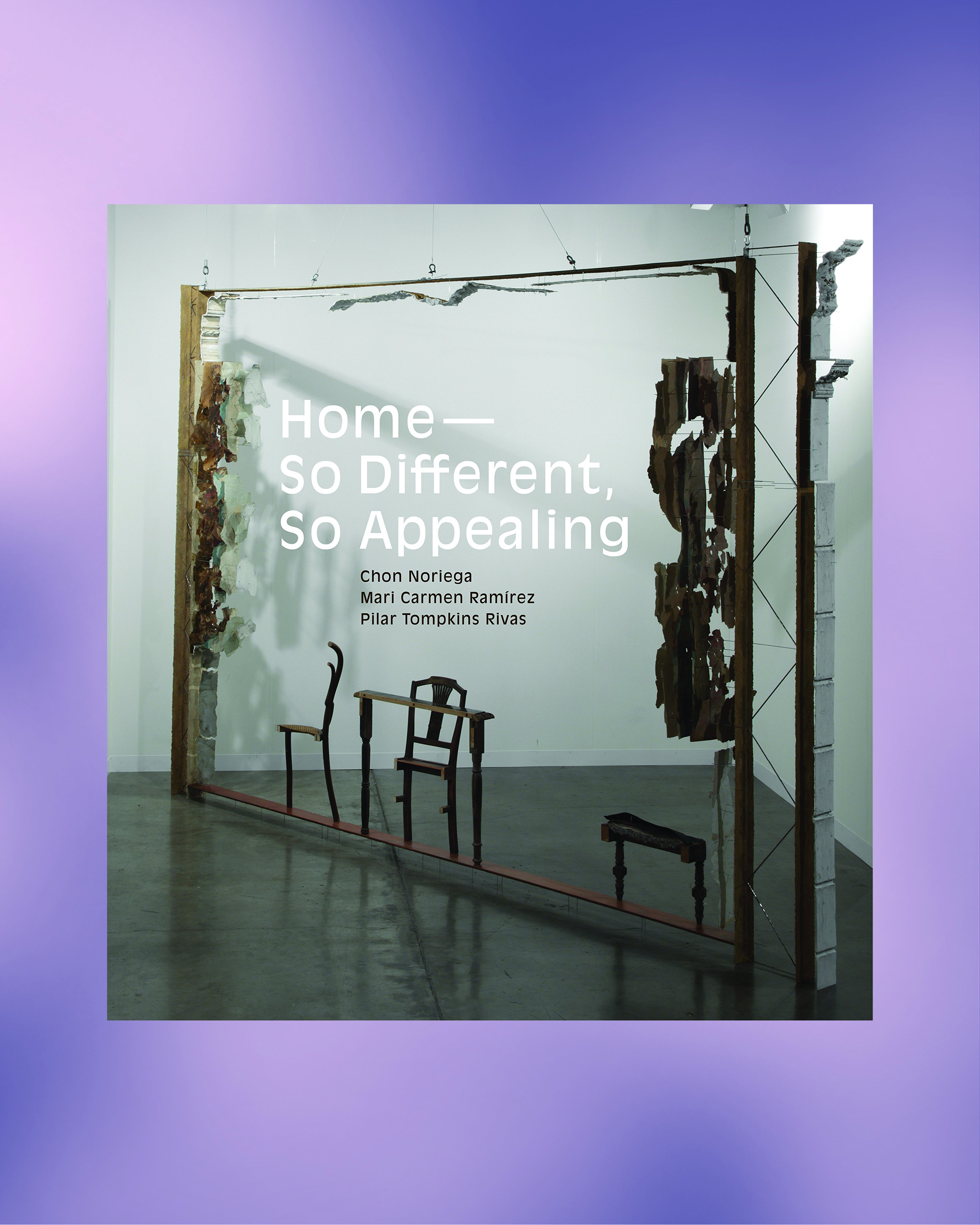 Asco: Elite of the Obscure: A Retrospective, 1972-1987 / Edited by C. Ondine Chavoya & Rita Gonzalez, Hatje Cantz, 2011 / 9783775730037
ASCO: Elite of the Obscure is the first comprehensive monograph to survey the wide-ranging activities of the Chicano performance and conceptual art group ASCO. Active between 1972 and 1987, ASCO began as a tight-knit core of artists from east Los Angeles: Harry Gamboa Jr., Gronk, Willie Herrón and Patssi Valdez. Taking their name from the Spanish idiomatic word for disgust and nausea, ASCO launched their response to turbulent socio-political conditions in Los Angeles and the larger international context through performance, public art and multimedia. Geographically and culturally segregated from the then-nascent Los Angeles contemporary art scene, and aesthetically at odds with the emerging Chicano art movement, ASCO united to explore and exploit what they saw as the unlimited media of the conceptual. ASCO: Elite of the Obscure includes reproductions of previously unpublished works and reprinted historical documents, along with new critical essays.
Axis Mundo: Queer Networks in Chicano L.A. / C. Ondine Chavoya, et al., Delmonico, 2017 / 9783791356693
The powerful work of queer Chicano artists in Los Angeles is explored in this exciting and thoughtful book. Working between the 1960s and early 1990s, the artists profiled in this compendium represent a broad cross section of LA's art scene. With nearly 400 illustrations and ten essays, this volume presents histories of artistic experimentation and reveals networks of collaboration and exchange that resulted in some of the most intriguing art of late twentieth-century America. From "mail art" to the rise of Chicano, gay, and feminist print media; the formation of alternative spaces to punk music and performance; fashion culture to the AIDS crisis—the artists and works featured here comprise a boundary-pushing network of voices and talents.
Barrio Urbanism: Chicanos, Planning and American Cities / David R. Diaz, Taylor & Francis, 2005 / 9780415945417
This, the first book on Latinos in America from an urban planning/policy perspective, covers the last century, and includes a substantial historical overview the subject. The authors trace the movement of Latinos (primarily Chicanos) into American cities from Mexico and then describe the problems facing them in those cities. They then show how the planning profession and developers consistently failed to meet their needs due to both poverty and racism. Attention is also paid to the most pressing concerns in Latino barrios during recent times, including environmental degradation and justice, land use policy, and others. The book closes with a consideration of the issues that will face Latinos as they become the nation's largest minority in the twenty-first century.
Becoming Mexican American: Ethnicity, Culture, and Identity in Chicano Los Angeles, 1900-1945 / George J. Sánchez, Oxford University Press, 1993 / 9780195096484
Twentieth-century Los Angeles has been the locus of one of the most profound and complex interactions between variant cultures in American history. Yet this study is among the first to examine the relationship between ethnicity and identity among the largest immigrant group to that city. By focusing on Mexican immigrants to Los Angeles from 1900 to 1945, George J. Sánchez explores the process by which temporary sojourners altered their orientation to that of permanent residents, thereby laying the foundation for a new Mexican-American culture. Analyzing not only formal programs aimed at these newcomers by the United States and Mexico, but also the world created by these immigrants through family networks, religious practice, musical entertainment, and work and consumption patterns, Sánchez uncovers the creative ways Mexicans adapted their culture to life in the United States. When a formal repatriation campaign pushed thousands to return to Mexico, those remaining in Los Angeles launched new campaigns to gain civil rights as ethnic Americans through labor unions and New Deal politics. The immigrant generation, therefore, laid the groundwork for the emerging Mexican-American identity of their children.
California Vieja: Culture and Memory in a Modern American Places / Phoebe S. Kropp, University of California Press, 2006 / 9780520243644
The characteristic look of Southern California, with its red-tiled roofs, stucco homes, and Spanish street names suggests an enduring fascination with the region's Spanish-Mexican past. In this engaging study, Phoebe S. Kropp reveals that the origins of this aesthetic were not solely rooted in the Spanish colonial period, but arose in the early twentieth century, when Anglo residents recast the days of missions and ranchos as an idyllic golden age of pious padres, placid Indians, dashing caballeros and sultry senoritas. Four richly detailed case studies uncover the efforts of Anglo boosters and examine the responses of Mexican and Indian people in the construction of places that gave shape to this cultural memory: El Camino Real, a tourist highway following the old route of missionaries; San Diego's world's fair, the Panama-California Exposition; the architecturally—and racially-restricted—suburban hamlet Rancho Santa Fe; and Olvera Street, an ersatz Mexican marketplace in the heart of Los Angeles. California Vieja is a compelling demonstration of how memory can be more than nostalgia. In Southern California, the Spanish past became a catalyst for the development of the region's built environment and public culture, and a civic narrative that still serves to marginalize Mexican and Indian residents.
Fencing in Democracy: Necrocitizenship and the US-Mexico Border Wall / Miguel Díaz-Barriga & Margaret E. Dorsey, Duke University Press, 2020 / 9781478006930

Border walls permeate our world, with more than thirty nation-states constructing them. Anthropologists Margaret E. Dorsey and Miguel Díaz-Barriga argue that border wall construction manifests transformations in citizenship practices that are aimed not only at keeping migrants out but also at enmeshing citizens into a wider politics of exclusion. For a decade, the authors studied the U.S.-Mexico border wall constructed by the Department of Homeland Security and observed the political protests and legal challenges that residents mounted in opposition to the wall. In Fencing in Democracy Dorsey and Díaz-Barriga take us to those border communities most affected by the wall and often ignored in national discussions about border security to highlight how the state diminishes citizens' rights. That dynamic speaks to the citizenship experiences of border residents that is indicative of how walls imprison the populations they are built to protect. Dorsey and Díaz-Barriga brilliantly expand conversations about citizenship, the operation of U.S. power, and the implications of border walls for the future of democracy.
Found in Translation: Design in California and Mexico, 1915-1985 / Edited by Wendy Kaplan, Los Angeles County Museum of Art, 2017 / 9783791356709
This groundbreaking book looks at the influence California and Mexico have had on each other's architecture and design in the 20th century. The histories of Mexico and the United States have been intertwined since the 18th century, when both were colonies of European empires. America's fascination with Mexican culture emerged in the 19th century and continues to this day. In turn, Mexico looked to the U.S. as a model of modernity, its highways and high-rises emblematic of "The American Way of Life." Exploring the design movements that defined both places during the 20th century, this book is arranged into four sections— Spanish Colonial inspiration, Pre-Hispanic Revivals, Folk Art and Craft Traditions, and Modernism. Featured are essays by leading scholars and illustrations of more than 300 works by architects and designers including Richard Neutra, Luis Barragán, Charles and Ray Eames, and Clara Porset. The word translation originally meant "to bring or carry across." The constant migration between California and Mexico has produced cultures of great richness and complexity, while the transfers of people and materials that began with centuries-old trade routes continue to resonate in modern society, creating synergies that are "found in translation."
Home – So Different, So Appealing / Chon A. Noriega, et al., UCLA Chicano Studies Research Center Press, 2017 / 9780895511645

Home―signaling a dwelling, residence or place of origin―embodies one of the most basic concepts for understanding an individual or group within a larger physical and social environment. Yet home has been a little noted, although prevalent, feature in art since the 1950s, a period in which artists challenged the traditional "object" of the visual arts through the use of material and media culture, new forms, and performative actions and processes. This volume explores works by diverse US Latino and Latin American artists whose engagement with the concept of "home" provides the basis for an alternative narrative of post-war art. Their work brings together an impressive array of formal languages, conceptual strategies, and art historical references with the varied social concerns characterizing both the postwar period in the Americas and an emerging global economy impacting day-to-day life.

The artists featured in this volume engage home as both concept and artifact. This can be seen in the use of building fragments or excisions (Gordon Matta-Clark, Gabriel de la Mora, and Leyla Cárdenas), household furniture (Raphael Montañez Ortiz, Beatriz González, Doris Salcedo, Amalia Mesa-Bains, Guillermo Kuitca), and personal possessions (Carmen Argote, María Teresa Hincapié, Camilo Ontiveros), and also in the use of coca leaves as a material base of the American Dream and its economic exchange with Colombia (Miguel Angel Rojas). Within more representational work, home is the re-creation of fraught domiciles (Abraham Cruzvillegas, Pepón Osorio, Daniel J. Martinez), a collage of spaces, styles, and materials (Antonio Berni, Andrés Asturias, Jorge Pedro Nuñez, Miguel Angel Ríos, Juan Sanchez), and a juxtaposition of bodies and place (Laura Aguilar, Myrna Báez, Johanna Calle, Perla de León, Ramiro Gomez, Jessica Kairé, Vincent Valdez). In more conceptual work, home is all these things reduced to form―a floor plan (Luis Camnitzer, León Ferrari, María Elena González, Guillermo Kuitca), a catalog of objects (Antonio Martorell, Hincapié), or a housing development plan (Livia Corona Benjamin, Martinez). In the end, home is a journey without arrival (Allora y Calzadilla, Luis Cruz Azaceta, Christina Fernandez, Felix Gonzalez-Torres, Julio César Morales, Teresa Serrano).

Home―So Different, So Appealing reveals the departures and confluences that continue to shape US Latino and Latin American art and expands our appreciation of these artists and their work.
Latino Urbanism: The Politics of Planning, Policy and Redevelopment / Edited by David R. Diaz & Rodolfo D. Torres, New York University Press, 2012 / 9780814784044
The nation's Latina/o population has now reached over 50 million, or 15% of the estimated total U.S. population of 300 million, and a growing portion of the world's population now lives and works in cities that are increasingly diverse. Latino Urbanism provides the first national perspective on Latina/o urban policy, addressing a wide range of planning policy issues that impact both Latinas/os in the US, as well as the nation as a whole, tracing how cities develop, function, and are affected by socioeconomic change.

The contributors are a diverse group of Latina/o scholars attempting to link their own unique theoretical interpretations and approaches to political and policy interventions in the spaces and cultures of everyday life. The three sections of the book address the politics of planning and its historic relationship with Latinas/os, the relationship between the Latina/o community and conventional urban planning issues and challenges, and the future of urban policy and Latina/o barrios. Moving beyond a traditional analysis of Latinas/os in the Southwest, the volume expands the understanding of the important relationships between urbanization and Latinas/os including Mexican Americans of several generations within the context of the restructuring of cities, in view of the cultural and political transformation currently encompassing the nation.
Lexikon of the Hispanic Baroque: Transatlantic Exchange and Transformation / Edited by Evonne Levy and Kenneth Mills, University of Texas Press, 2014 / 9780292753099
Over the course of some two centuries following the conquests and consolidations of Spanish rule in the Americas during the late fifteenth and early sixteenth centuries―the period designated as the Baroque―new cultural forms sprang from the cross-fertilization of Spanish, Amerindian, and African traditions. This dynamism of motion, relocation, and mutation changed things not only in Spanish America, but also in Spain, creating a transatlantic Hispanic world with new understandings of personhood, place, foodstuffs, music, animals, ownership, money and objects of value, beauty, human nature, divinity and the sacred, cultural proclivities―a whole lexikon of things in motion, variation, and relation to one another. Featuring the most creative thinking by the foremost scholars across a number of disciplines, the Lexikon of the Hispanic Baroque is a uniquely wide-ranging and sustained exploration of the profound cultural transfers and transformations that define the transatlantic Spanish world in the Baroque era. Pairs of authors―one treating the peninsular Spanish kingdoms, the other those of the Americas―provocatively investigate over forty key concepts, ranging from material objects to metaphysical notions. Illuminating difference as much as complementarity, departure as much as continuity, the book captures a dynamic universe of meanings in the various midst of its own re-creations. The Lexikon of the Hispanic Baroque joins leading work in a number of intersecting fields and will fire new research―it is the indispensible starting point for all serious scholars of the early modern Spanish world.
The Line Becomes a River: Dispatches from the Border / Francisco Cantú, Riverhead Books, 2018 / 9780735217713
For Francisco Cantú, the border is in the blood: his mother, a park ranger and daughter of a Mexican immigrant, raised him in the scrublands of the Southwest. Driven to understand the hard realities of the landscape he loves, Cantú joins the Border Patrol. He and his partners learn to track other humans under blistering sun and through frigid nights. They haul in the dead and deliver to detention those they find alive. Plagued by a growing awareness of his complicity in a dehumanizing enterprise, he abandons the Patrol for civilian life. But when an immigrant friend travels to Mexico to visit his dying mother and does not return, Cantú discovers that the border has migrated with him, and now he must know the full extent of the violence it wreaks, on both sides of the line.
Magical Urbanism: Latinos Reinvent the US City / Mike Davis, Verso, 2000 / 9781859847718

Is the capital of Latin America a small island at the mouth of the Hudson River? Will California soon hold the balance of power in Mexican national politics? Will Latinos reinvigorate the US labor movement?

These are some of the provocative questions that Mike Davis explores in this fascinating account of the Latinization of the US urban landscape. As he forcefully shows, this is a demographic and cultural revolution with extraordinary implications. With Spanish surnames increasing five times faster than the general population, salsa is becoming the predominant ethnic rhythm (and flavor) of contemporary city life. In Los Angeles, Houston, San Antonio, and (shortly) Dallas, Latinos outnumber non-Hispanic whites; in New York, San Diego and Phoenix they outnumber Blacks. According to the Bureau of the Census, Latinos will supply fully two-thirds of the nation's population growth between now and the middle of the 21st century when nearly 100 million Americans will boast Latin American ancestry.

Davis focuses on the great drama of how Latinos are attempting to translate their urban demographic ascendancy into effective social power. Pundits are now unanimous that Spanish-surname voters are the sleeping giant of US politics. Yet electoral mobilization alone is unlikely to redress the increasing income and opportunity gaps between urban Latinos and suburban non-Hispanic whites. Thus in Los Angeles and elsewhere, the militant struggles of Latino workers and students are reinventing the American left. Fully updated throughout, and with new chapters on the urban Southwest and the exploding counter-migration of Anglos to Mexico, Magical Urbanism is essential reading for anyone who wants to grasp the future of urban America
La Vida Latina en L.A. – Urban Latino Cultures / Edited by Gustavo Leclerc, Raúl Villa, & Michael J. Dear, Sage Publications, 1999 / 9780761916192
Urban Latino Cultures seeks to provide a cross-disciplinary forum to address and examine issues of Latino identity and representation in Los Angeles. The contributors write from a wide variety of disciplines including geography, performance art, and literary criticism. All confront issues of Latino urban identity and the production of Los Angeles social space in their work.
Where Are My People? Hispanic & Latinx in Architecture / Kendall A. Nicholson, asca-arch-org, October 9, 2020
As architecture continues to reckon with the harm and complacency engendered by the hands of designers, ACSA continues exploring the intersection of race and architecture. Where Are My People? is a research series that investigates how architecture interacts with race and how the nation's often ignored systems and histories perpetuate the problem of racial inequity. Hispanic and Latinx in Architecture chronicles both societal and discipline specific metrics in an effort to highlight the experiences of Hispanic and Latinx designers, architects and educators. This research report follows the first part of the series, Where Are My People? Black in Architecture.

This time we are asking a different set of questions. Why is it that the largest community of color still makes up such a small percentage of the profession? What happens to Hispanic and Latinx students after graduation? Why is it that the education of Hispanic and Latinx students in architecture is largely relegated to a few institutions? Let's start with the history.

Whitewashed Adobe: The Rise of Los Angeles and the Remaking of its Mexican Past / William Deverell, University of California Press, 2004 / 9780520932531

Chronicling the rise of Los Angeles through shifting ideas of race and ethnicity, William Deverell offers a unique perspective on how the city grew and changed. Whitewashed Adobe considers six different developments in the history of the city—including the cementing of the Los Angeles River, the outbreak of bubonic plague in 1924, and the evolution of America's largest brickyard in the 1920s. In an absorbing narrative supported by a number of previously unpublished period photographs, Deverell shows how a city that was once part of Mexico itself came of age through appropriating--and even obliterating—the region's connections to Mexican places and people.

Deverell portrays Los Angeles during the 1850s as a city seething with racial enmity due to the recent war with Mexico. He explains how, within a generation, the city's business interests, looking for a commercially viable way to establish urban identity, borrowed Mexican cultural traditions and put on a carnival called La Fiesta de Los Angeles. He analyzes the subtle ways in which ethnicity came to bear on efforts to corral the unpredictable Los Angeles River and shows how the resident Mexican population was put to work fashioning the modern metropolis. He discusses how Los Angeles responded to the nation's last major outbreak of bubonic plague and concludes by considering the Mission Play, a famed drama tied to regional assumptions about history, progress, and ethnicity. Taking all of these elements into consideration, Whitewashed Adobe uncovers an urban identity--and the power structure that fostered it--with far-reaching implications for contemporary Los Angeles.

ADDITIONAL VOLUMES:
Art and Architecture in Spain and Portugal and their American Dominions, 1500 to 1800 / George Kubler, Penguin Books, 1959 / 9789992106495

Ciudad Hibrida – Hybrid City: The Production of Art in "Alien Territory" / Edited by Gustavo Leclerc, Ulises Diaz & Adobe LA, SCI-Arc Public Access Press, 1998
Mixed Feelings: Art and Culture in the Postborder Metropolis / Sentimientos Contradictorios: Arte y Cultura en la Metrópolis Posfronteriza / Curated by Gustavo Leclerc & Michael J. Dear, Fisher Gallery, University of Southern California, 2002 / 9780945192282
El Nuevo Mundo: The Landscape of Latino Los Angeles / Photographs by Camilo José Vergara, Southern California Studies Center, University of Southern California, 2000
ADDITIONAL ITEMS:
Aldama, Frederick Luis. The Routledge Concise History of Latino/a Literature, Taylor & Francis Group, 2013. ProQuest Ebook Central, https://ebookcentral.proquest.com/lib/sciarc-ebooks/detail.action?docID=1114728 / 9780415667876
Brodkin, Karen. Power Politics : Environmental Activism in South Los Angeles, Rutgers University Press, 2009. ProQuest Ebook Central, https://ebookcentral.proquest.com/lib/sciarc-ebooks/detail.action?docID=997520 / 9780813546070
Buckley, James Michael & William Littmann, "A Contemporary vernacular: Latino landscapes in California's Central Valley," Buildings & Landscapes: Journal of the Vernacular Architecture Forum, #2, 2010, p. 1-12 (PDF via Jstor)
Casey, Edward S. & Mary Watkins, Up against the wall: re-imagining the U.S.-Mexico border, University of Texas Press, 2014 (ebook via ProQuest Ebook Central)
Crouch, Dora P., et al., Spanish city planning in North America, MIT Press, HT169.N68 C76
Dávila, Arlene, Barrio Dreams: Puerto Ricans, Latinos, and the neoliberal city, University of California Press, 2004 (ebook via ProQuest Ebook Central)
Herencia : The Anthology of Hispanic Literature of the United States, edited by Nicolás Kanellos, Oxford University Press, Incorporated, 2001. ProQuest Ebook Central, 9780195138245
Kennedy, Roger G., Mission: the history and architecture of the missions of North America, Houghton Mifflin, NA707.K39 1993
Latorre, Walls of Empowerment: Chicana/o Indigenist Murals of California, University of Texas Press, 2008 (ebook via ProQuest Ebrary) / 9780292718838
Noel, Urayoán. Buzzing Hemisphere / Rumor Hemisférico, University of Arizona Press, 2015. ProQuest Ebook Central, https://ebookcentral.proquest.com/lib/sciarc-ebooks/detail.action?docID=3440631 / 9780816531684
Ramírez, Mari Carmen, et al. Resisting Categories: Latin American and/or Latino?, Yale University Press, 2012. ProQuest Ebook Central, https://ebookcentral.proquest.com/lib/sciarc-ebooks/detail.action?docID=3421133 / 9780300146974
Soldatenko, Michael, Chicano Studies: the genesis of a discipline, University of Arizona Press, 2011 (ebook via ProQuest Ebrary)
Villa, Raúl Homero, Barrio-Logos: space and place in urban Chicano literature and culture, University of Texas Press, 2000 (ebook via ProQuest Ebrary)
Weber, David J., The Spanish frontier in North America, Yale University Press, 2009 (ebook via ProQuest Ebrary)