M+M Student Jerrica Arias Reinforces Confidence and Passion for Design
Jerrica Arias recently completed the Making+Meaning program at SCI-Arc, as well as started her last year as a double major at Florida Atlantic University in architecture and urban design. She was born and raised in Santiago, Dominican Republic, and since she was very young, Jerrica has shown an interest in architecture. She is currently an interior design intern at Design House, an internationally recognized interior design firm that specializes in high-end interiors as well as architectural details, and is planning on pursuing her master's degree in architecture at SCI-Arc in fall 2023.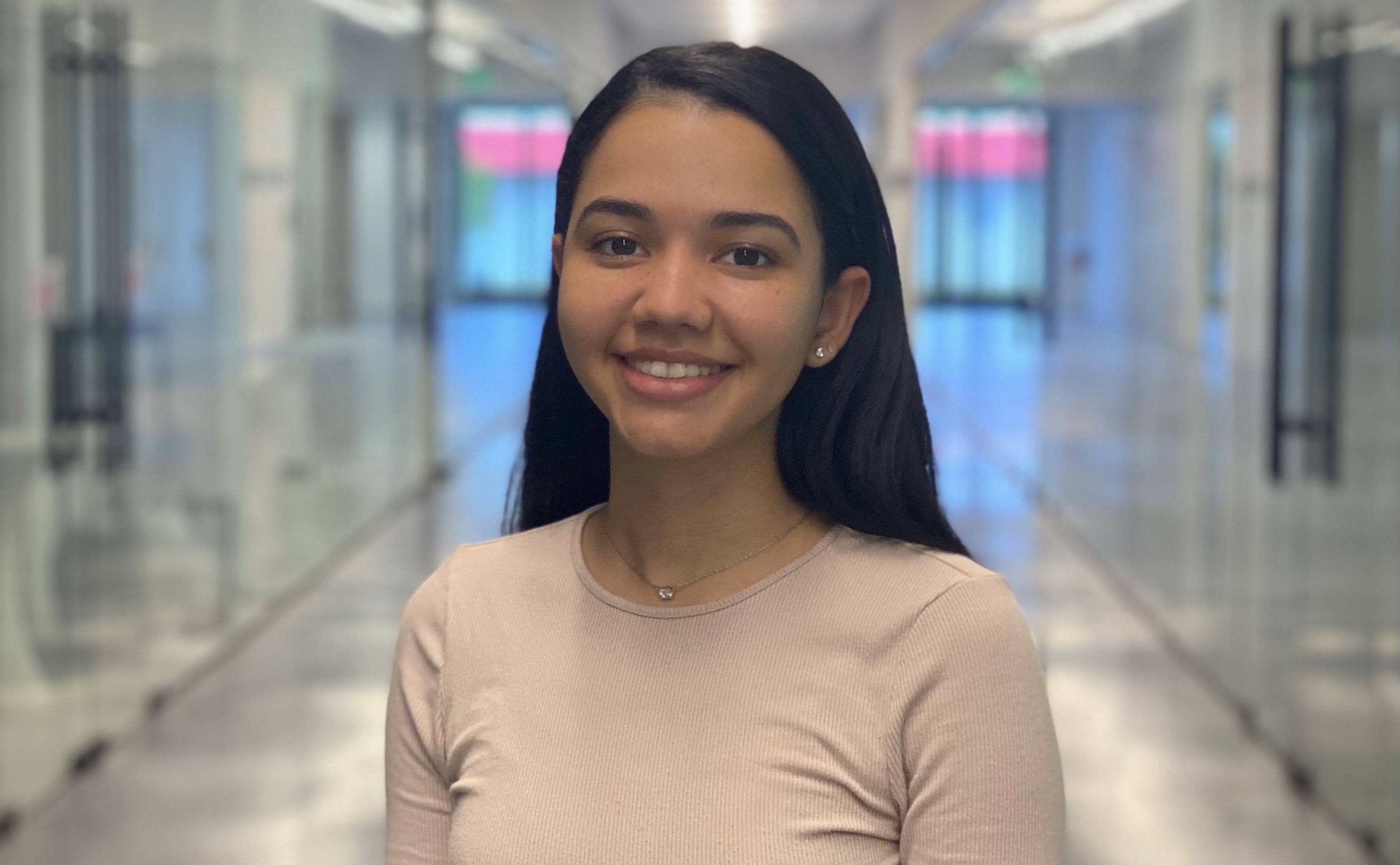 We spoke to Jerrica to learn more about her background, interests in architecture, and experience as a student in this summer's Making+Meaning program.
Hi Jerrica! Thank you for speaking with us. What has your experience been like in the Making+Meaning program?
I always had a passion for design but more specifically when it comes to architecture and how it can be perceived and applied to a variety of disciplines. But I have not been allowed creative freedom in a long time and being able to explore after such a long time was truly amazing for me. My interests were studied through conceptual frameworks while learning new software and approaches which gave me a whole new perspective of architecture, I always wanted to learn more about.
Throughout the program I was also participating in other classes and programs, especially the last week of the M+M program. I had my final for AI latent morphologies class, urban design, another summer program I attended in NC, Raleigh for InSitu Studio final presentation, and the presentation for M+M. It was a lot of work, but I still went through it and learnt a lot in the M+M program.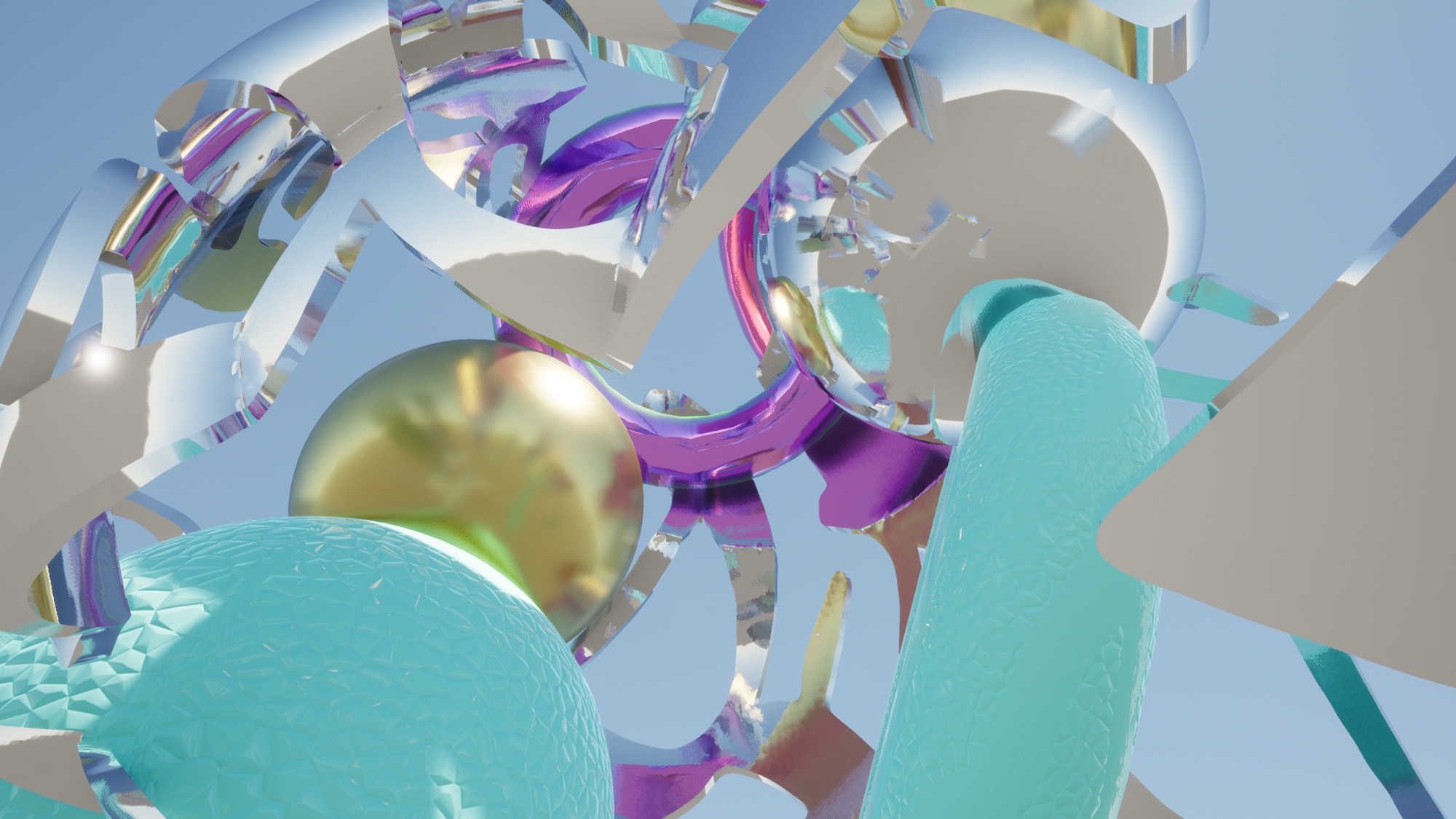 Can you talk about any projects of which you are particularly proud?
The last week's assignment for letter 'D' with William Virgil stood out to me the most since it focused on jewelry. Characterizing the letter and its narrative using volumes and the manipulation of them. I used different fonts to display the enthusiasm of wearing unique pieces of jewelry for the first time. Which was expressed by a composition of geometries with multiple textures and materials to emphasize the uniqueness of forms used in the creation and use of jewelry.
How did your interest in architecture and design first develop?
I was born and raised in Dominican Republic, but I always had a passion for designing. I will never forget the bus ride from the city back home when I started to notice my surroundings were changing and so was the people. Everything was taking a more modern but dull approach, which I did not agree with since it does not portray my culture as it should. But the way people were acting different is what brought to my attention to the change in the architecture. When the buildings used to be more colorful and 'exciting' people would walk more around the city and would engage with others in a livelier way.
I did not know what architecture was during that time, but the fact that I was questioning why buildings are looking different from each other (monochromatic, cutting edge, tall) from what I was used to seeing (colorful, cultural, ornamented) it was the driven factor for my curiosity to find a way to alter designs the way architects would. Ever since that realization my curiosity started and the more, I learn the more it grows.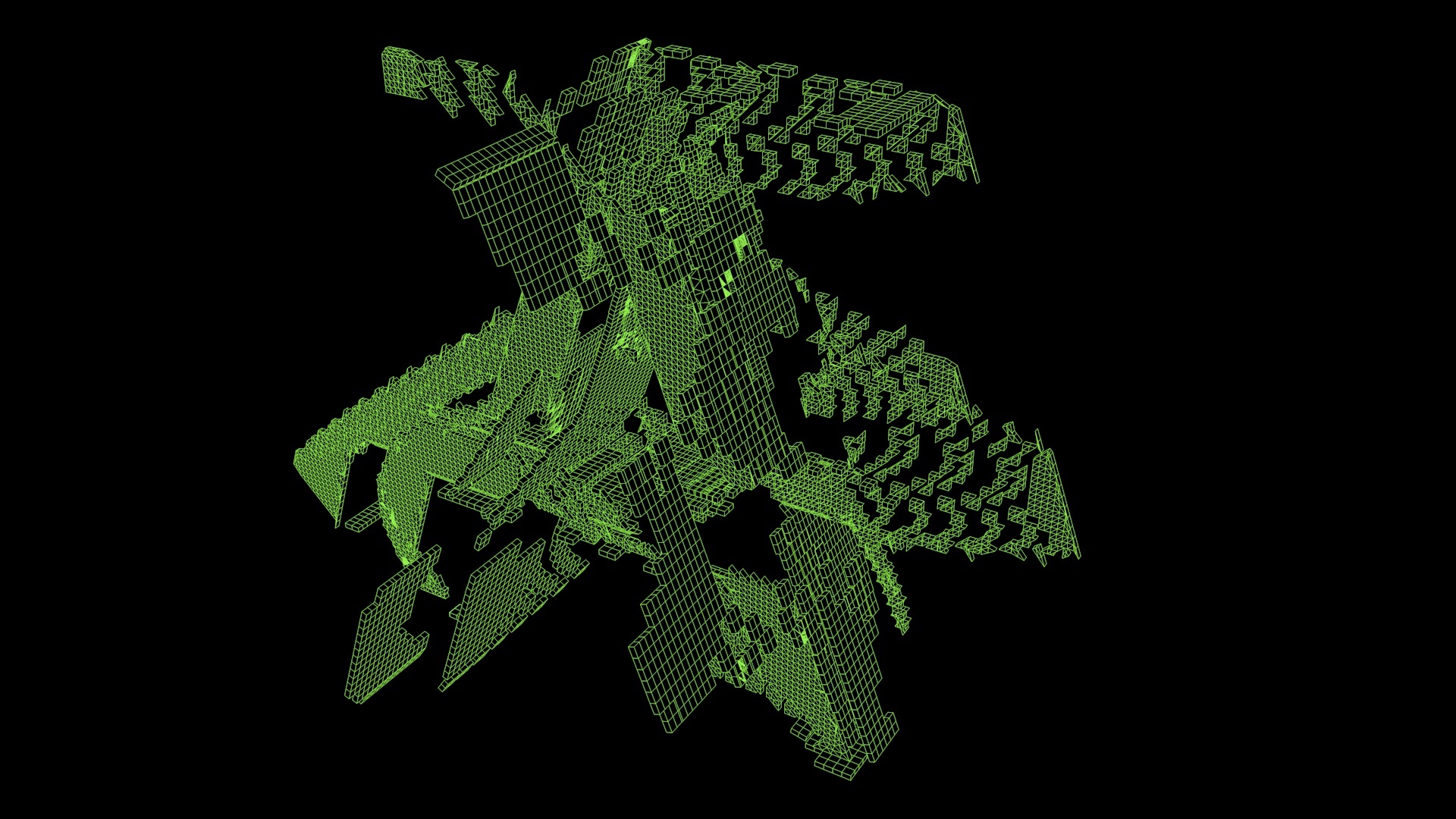 How have your approaches or interests changed both during and as a result of being in the program?
During the program I was able to use different approaches to go through my framework of ideas in a matter that they would all be tied with each other, creating a theme to my work. The learning experience of using different programs, the planning of a concept that correlates to my interests, and the creative freedom that can be tied into the architecture discipline, were major perspectives I navigated and got be more familiar with through the program. As a result of this I'm more confident in the making and the outcome of my work. I can see how I can directly relate my architecture work with more of a creative outlet and use that in other disciplines. This confident also helped me a lot to be more aware of every detail that my work entails and be able to have an explanation that correlates with the idea being pursued.
What first drew you to apply for Making+Meaning?
Of course, SCI-Arc is an amazing school and its approach to teaching is something I admired but I never thought it was really going to be like this. I felt very confident sharing my work as I was getting the instructions, I needed yet having some freedom of creativity while doing so. I'm so used to do residential and studio projects that sometimes I forget that architecture is more than just designing and buildings. Pushing myself to experiment and understand architecture on a different level than what I am used to helps a lot in the growth of the field. As my last year of architecture approaches and I must start getting into the 'real world' and looking into grad school this program was perfect for an experience of learning and expanding skills yet still be interesting and exciting.
What was the most surprising discovery during your time in the program?
I always believed that the future of design relies on the integration of different disciplines and to be able to achieve this people need to be aware of all the components that will and might even be affected by their design. With this in mind, the approach and outcome of the program I actually see how it is possible. It is not a matter of believing in this approach anymore but rather on how I can make it possible going through the right path. Design is not just a solution, and the software is not what makes the design. Design is a tool, and the way it is taught helps to create the future. The innovative approach of the program was something I did not expect to be as so well composed only for one month and with all the other tasks I had going on. Being able to go through my work without stressing over it but be very confident about it was something new to me as well.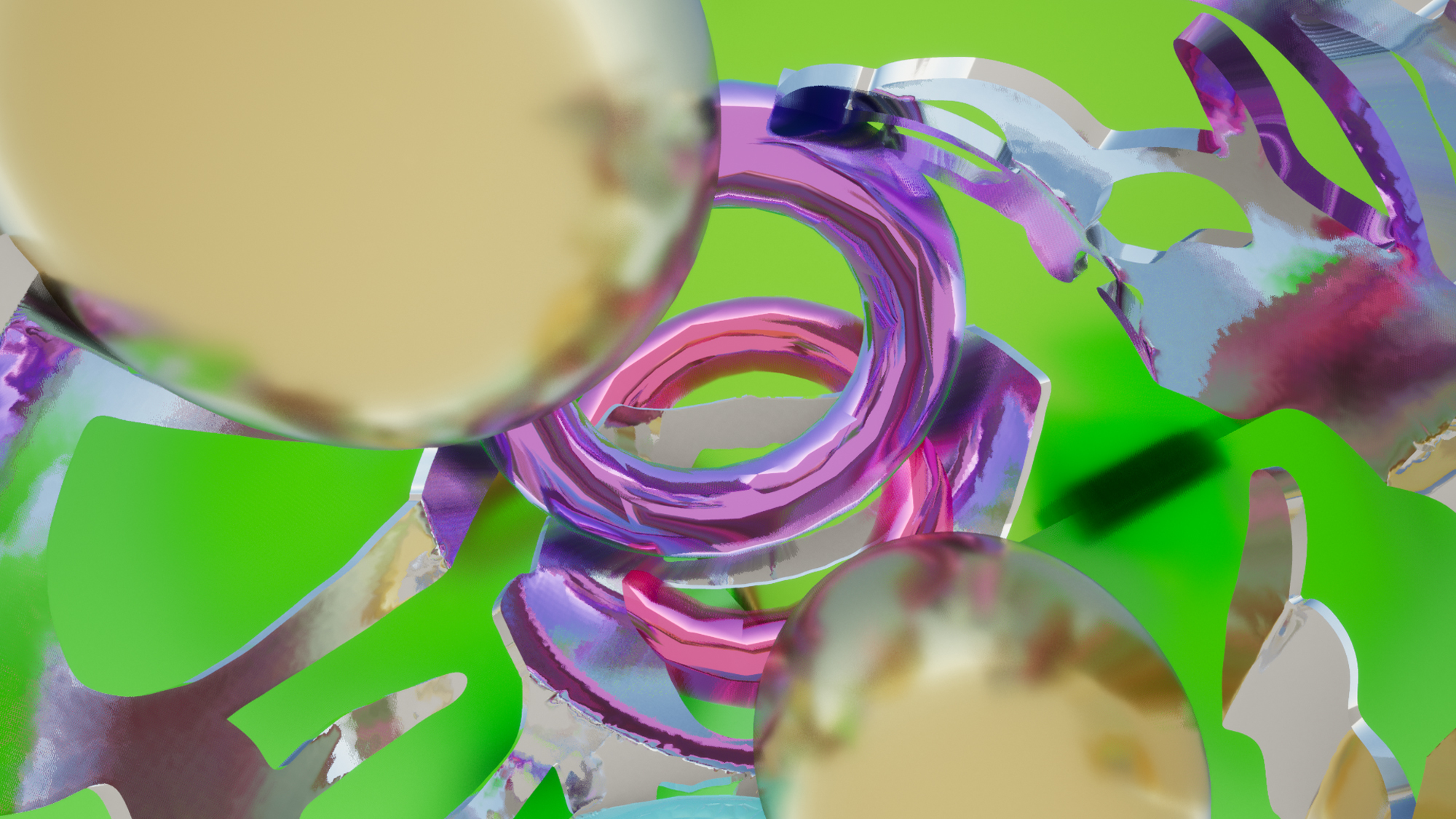 What wisdom would you impart to future Making+Meaning applicants or students?
I cannot stress this enough: if you want to have a better approach into architecture, people need to break boundaries. In order to do so the right way, designers need to learn in the right conditions. Even though it was a one-month program, I was able to know that the school focuses on that interdisciplinary architecture but with a realistic approach that would open any door any designer desires to take. So, if anyone is thinking about signing up for the program for any reason, I would highly recommend doing so, because it helped in so many more ways than I thought it would and the amount of knowledge and practice I got from this month is not comparable to my four years of knowledge gotten from my school.
What are you most excited about moving forward, in terms of your future?
I'm not only looking forward to getting my master's degree in architecture at a school I know that is on the same page as me when it comes to designing and its approaches and fundamentals, but I'm also looking forward to all the boundaries I will be able to break and explore in the field of architecture with the right education. The challenge of expanding my knowledge through the right path will only make my goals as a designer more realistic and approachable.