SCI-Arc and NOMA Partner to Offer Making+Meaning Scholarship for Summer Studio Program
SCI-Arc is incredibly proud to announce that it has created, in partnership with the National Organization of Minority Architects (NOMA), a full-tuition scholarship for its Making+Meaning summer studio program.
As a reflection of SCI-Arc's renewed efforts to promote equity and pursue inclusion in the field of architecture, as outlined in its Structural Actions to Promote Access, Inclusion, and Equity published in September 2020, the school has collaborated with NOMA to provide a scholarship for one student from each region represented by the national organization to attend the career exploration and portfolio preparation program.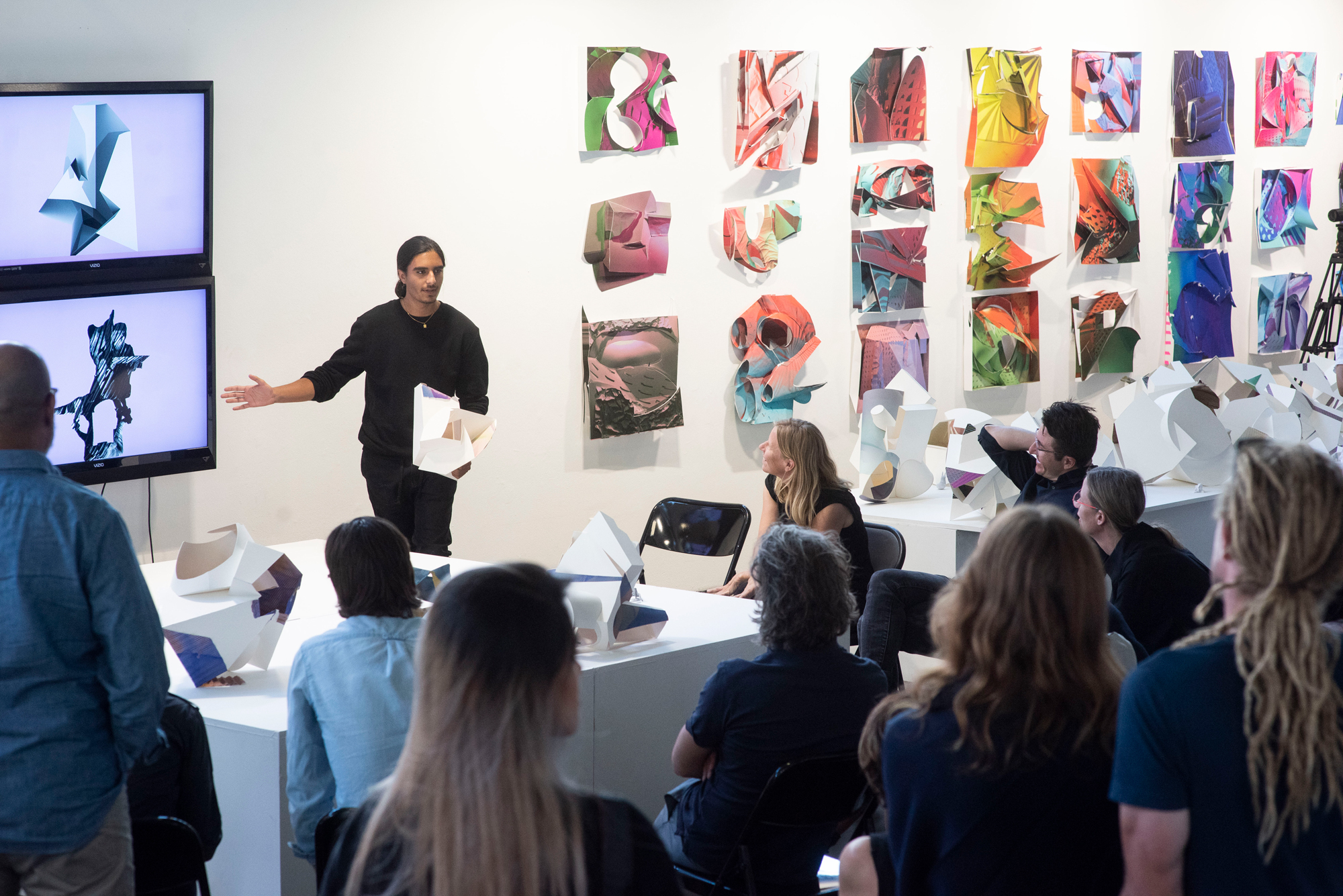 SCI-Arc Director Hernán Díaz Alonso in the school's statement presenting the actions announced, "We must recognize how the education and practice of architecture further deepens environmental and economic inequity through the shaping of both public and private space… As stewards of the built world, we have the power and the responsibility to affect positive change from within, which begins with transformative measures to confront a pervasive and persistent lack of access, inclusion, and equity. This change begins with us."
NOMA has nearly 35 professional chapters across the US and over 80 student chapters, National Organization of Minority Architecture Students (NOMAS)—mentored by regional NOMA chapters. NOMA and NOMAS membership is predominantly African American, with other minority members including Native American, Hispanic, Middle Eastern, East Indian, and Asian, as well as an increasing segment of non-minority members who support NOMA's mission. NOMA supports its student members by providing mentorship, scholarships, and job opportunities to ensure their successful transition into the profession.
"It is wonderful and exciting to work with SCI-Arc to introduce our students to a program that will help them with their academic and professional goals," said Melanie Ray, AIA, LEED Green Assoc., NOMA, NCARB, NOMA Northeast University Liaison, and coordinator of the NOMA Foundation Fellowship program. "Having shared goals with other organizations creates unique opportunities like these for our members. We look forward to introducing SCI-Arc to our extremely talented and motivated students."
"Repairing injustice starts by giving access to those that our system has overlooked," says William Virgil, Making+Meaning Coordinator and design faculty at SCI-Arc. "SCI-Arc's commitment to rewrite the racial disparity in architecture's history shows how a forward-thinking institution is preparing for the needed changes our world craves. This SCI-Arc-NOMAS Making+Meaning scholarship is the first step in reshaping a new architecture history where underrepresented individuals can begin start stitching their voices into the tapestry of architecture's next evolution."
The scholarship is one of many actions and initiatives implemented by the school for the purposes of advancing architecture education, promoting a critical and diverse analysis of the built environment, and encouraging a richer and more diverse landscape in the field of architecture and design.
Applications for the NOMA Making+Meaning Scholarship can be submitted through the SCI-Arc website and will be accepted until June 1. Spots for the program are limited and registration is on a first-come-first, serve basis. More information including program dates can be found at https://www.sciarc.edu/academics/summer-programs/making-and-meaning.