SCI-Arc Students and Faculty 'Build a Resilient City' in 2021 Seoul Biennale
This week, several SCI-Arc students will be featured in the opening of the 2021 Seoul Biennale of Architecture and Urbanism, taking place in Seoul and virtually from September 16 through October 31.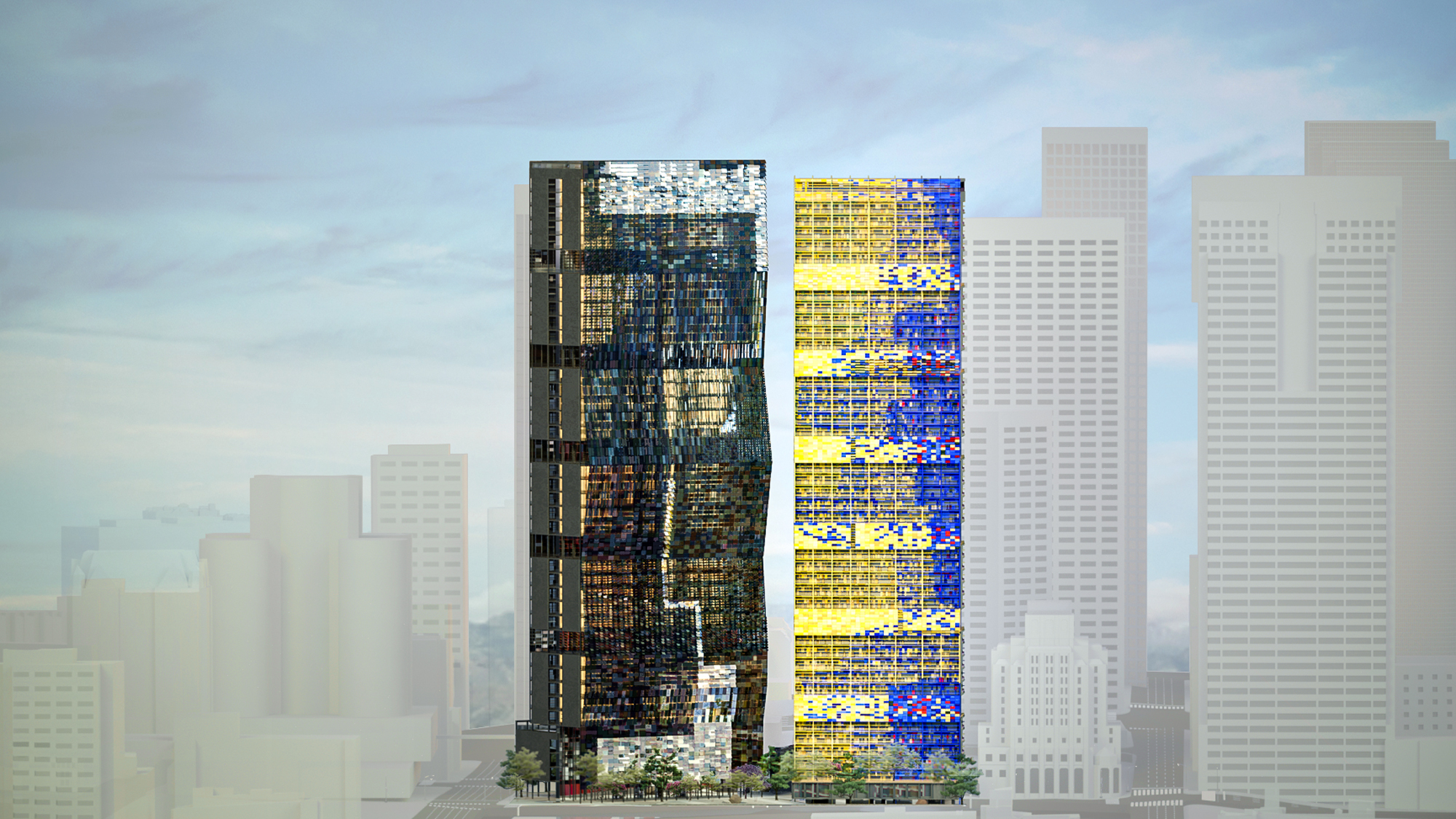 In a truly global academic effort, students from 40 schools were invited to participate from all around the world. This past semester, students took part in a studio entitled Rethinking Height, led by Graduate Programs Chair Elena Manferdini, alongside assistant teacher Kumaran Parthiban (M.Arch 2 '20). The SCI-Arc students included in the studio whose resulting work is being presented in the biennale are Kyle Balster (M.Arch 2 '21), Nicholas Gochnour (M.Arch 1 '21), Jessie Helgesen (M.Arch 1 '21), Carnation Kng (M.Arch 2 '21), Ni Xin (M.Arch 2 '21), Yuxin Liu (B.Arch '21), Ilaria Lu (M.Arch 2 '21), Julia McConnell (M.Arch 1 '21), Jixing Pan (B.Arch '21), Rongyi Tang (B.Arch '21), and Tianjian Zhou (M.Arch 2 '21).
Curated by Dominique Perrault, the upcoming iteration of the biennale, entitled CROSSROADS: Building the Resilient City follows the global event's previous two iterations, dubbed Imminent Commons (2017) and Collective City (2019), respectively. As a continuation of previous editions this year's Seoul Biennial, according to their official press release, will continue "to explore themes and research that will enrich professional practice and the vision on the city today and tomorrow," opening avenues of reflection on the city of the future through a rich and dense series of exhibitions and events. SBAU2021 will also emphasize the place of cities as the privileged spaces for opening perspectives onto a more sustainable world and will explore the central role that architecture and urbanism play toward this objective, with selections made from an international call for projects in over 100 cities across five continents.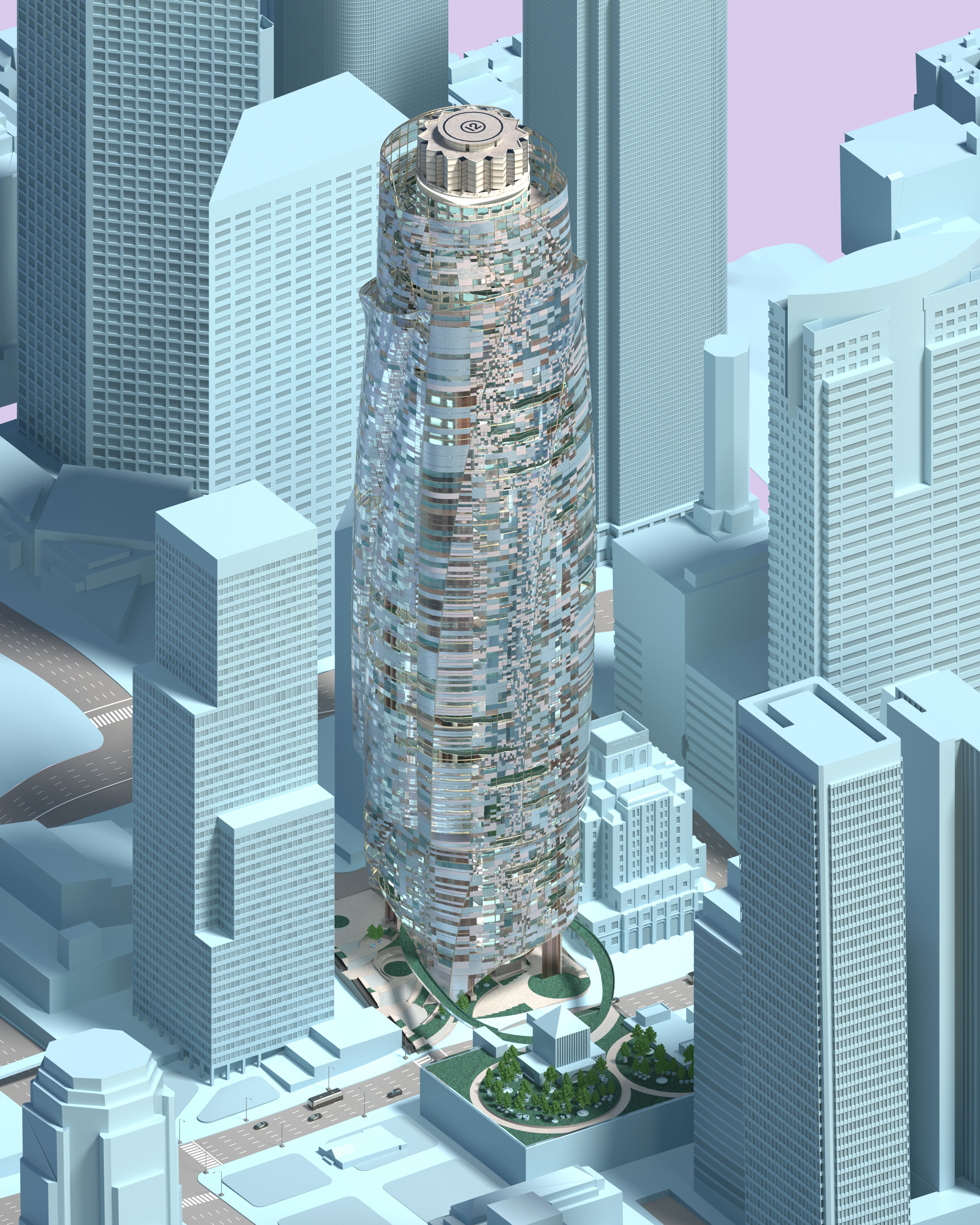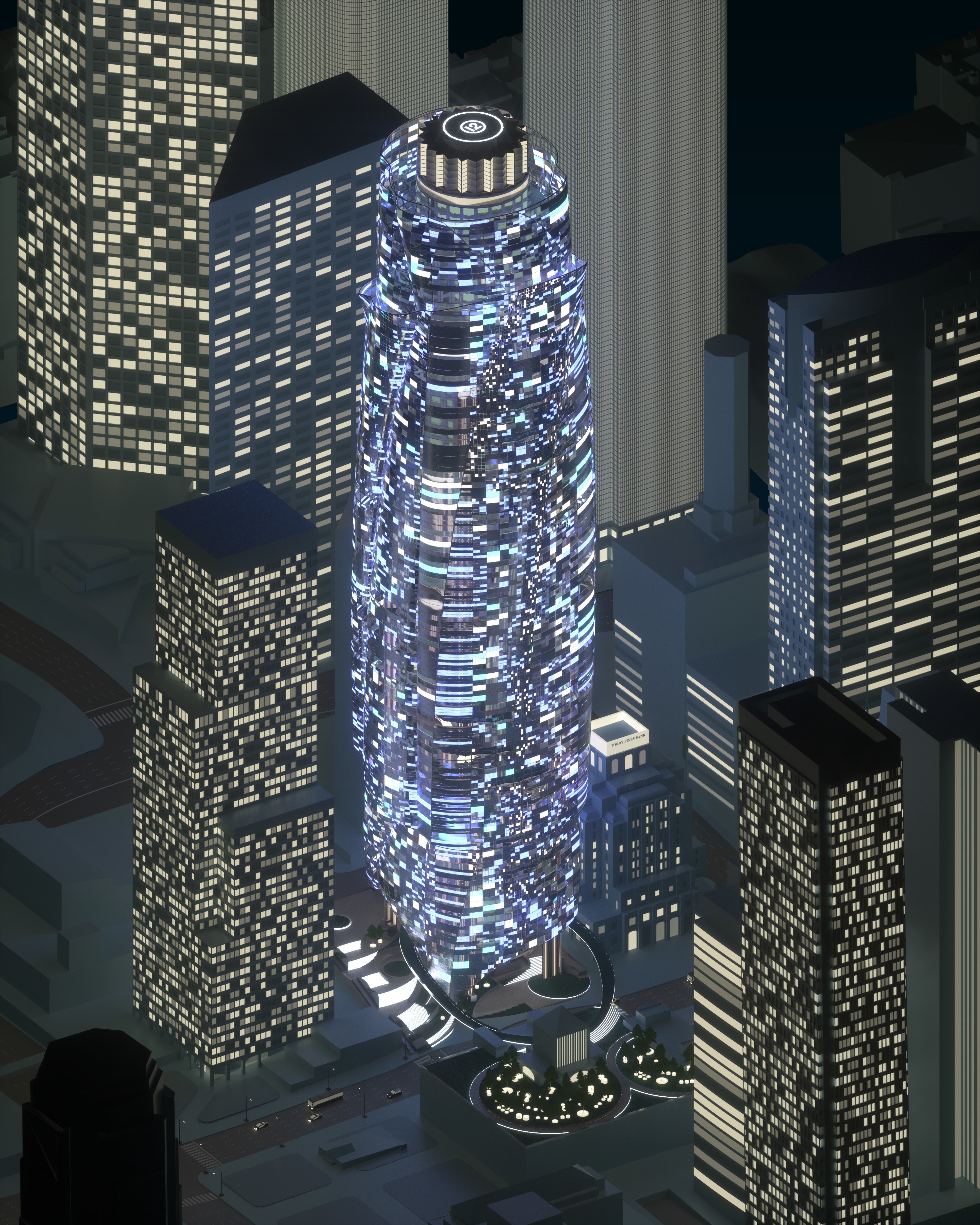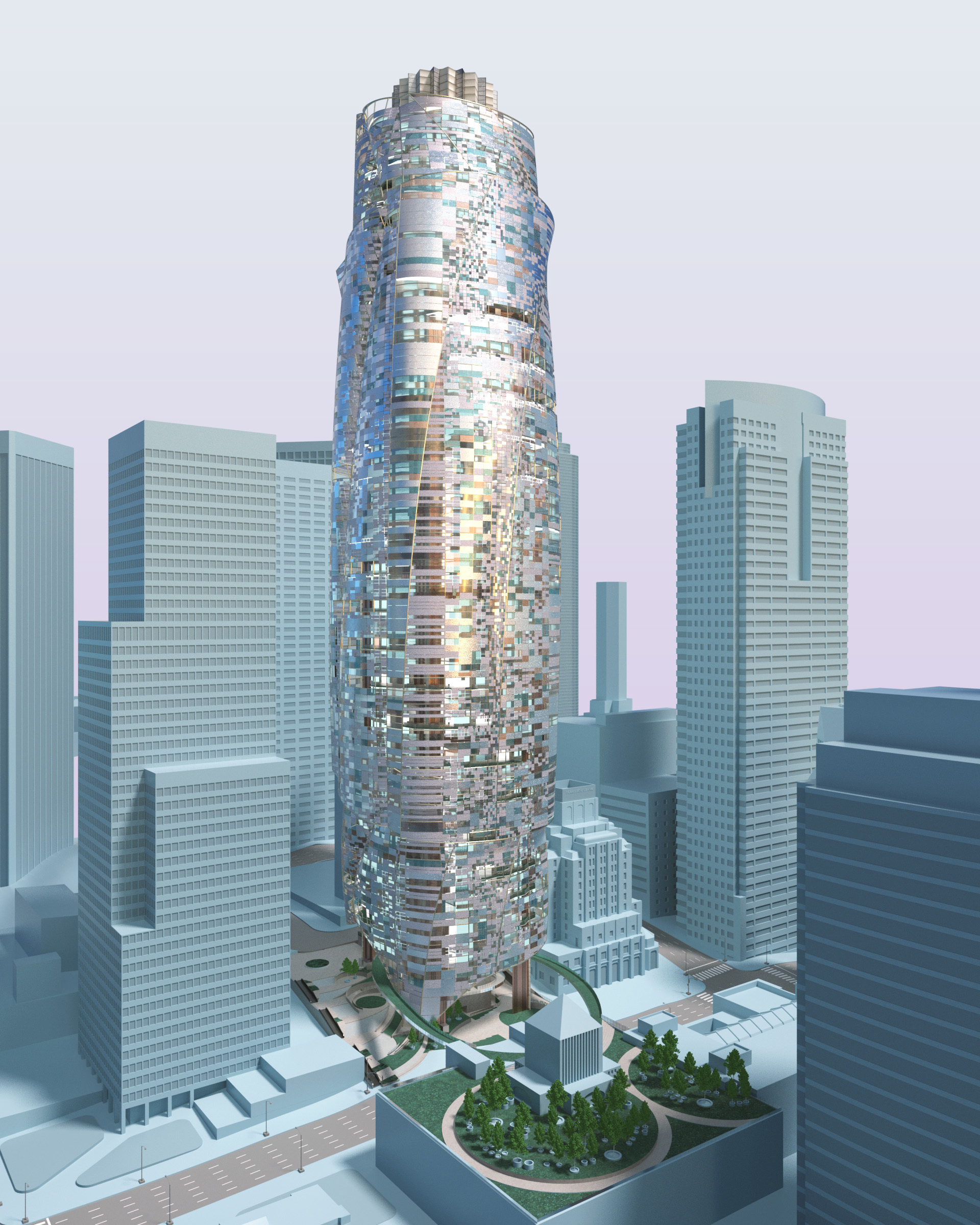 There will be a preview opening on September 14-15, followed by a public ceremony and reception on September 16 at Dongdaemun Design Plaza, Seoul Hall for Urbanism and Architecture, and Sewoon Plaza in Seoul, followed by an opening forum September 17-19. There will be a screening of SCI-Arc's student film on October 1 from 3:00pm-5:00pm (Seoul Time), or 11:00pm-1:00am PST on September 30.
"Students were asked to think about resilience in architecture today and formulate strategies to enhance the ability of buildings or community to prevent and recover from damage, in this particular case the typology of the office tower in the COVID-19 era," shared Manferdini. "The class was confronted with the task of reconciling various powerful and opposite forces: on one end the need of high-density buildings in fast pace growing cities, and on the other end the well-known impoverishment of the public realm that exist in the streets separating the plinths of the towers, now joint by the new risk of virus transmission in high-rise construction."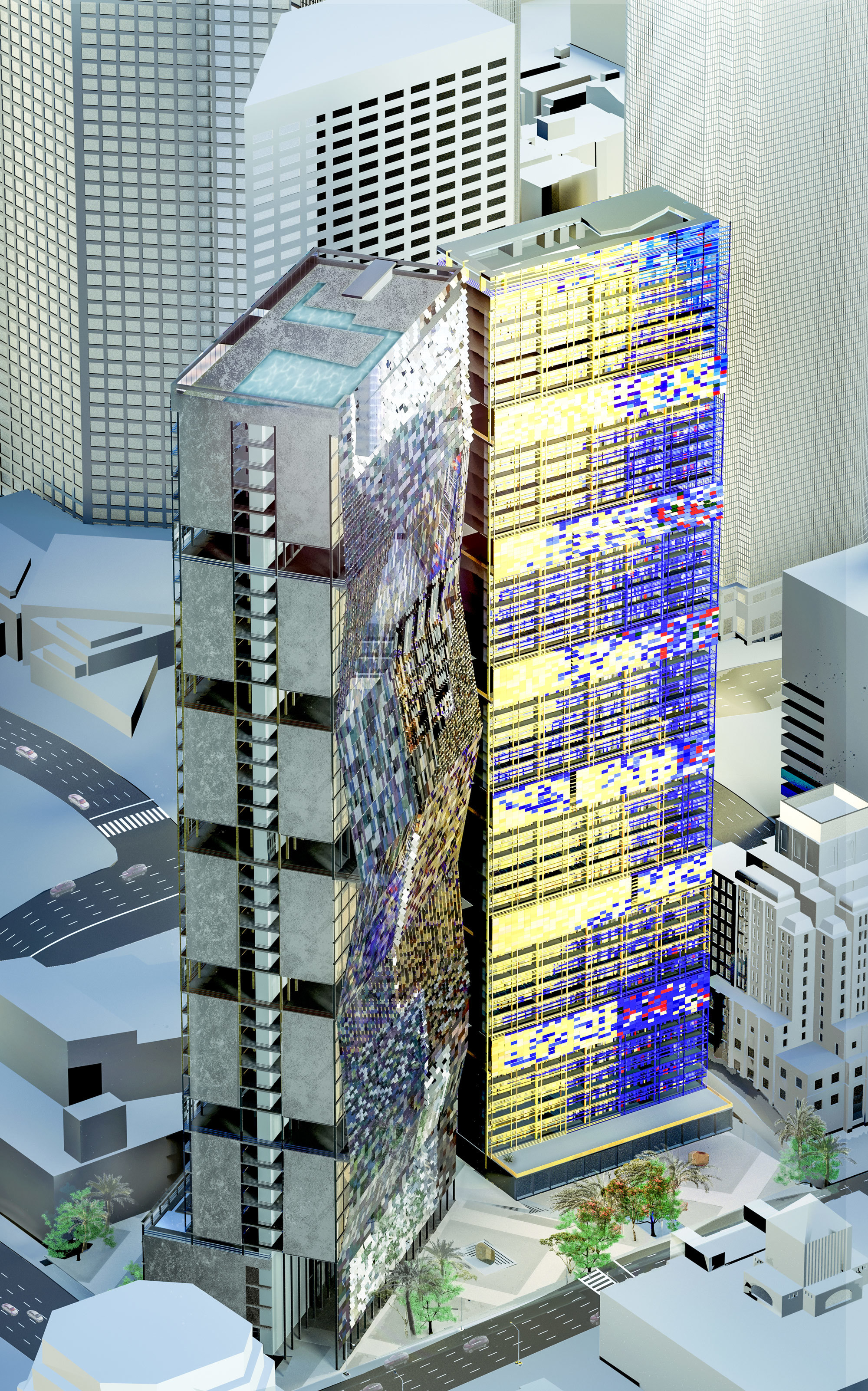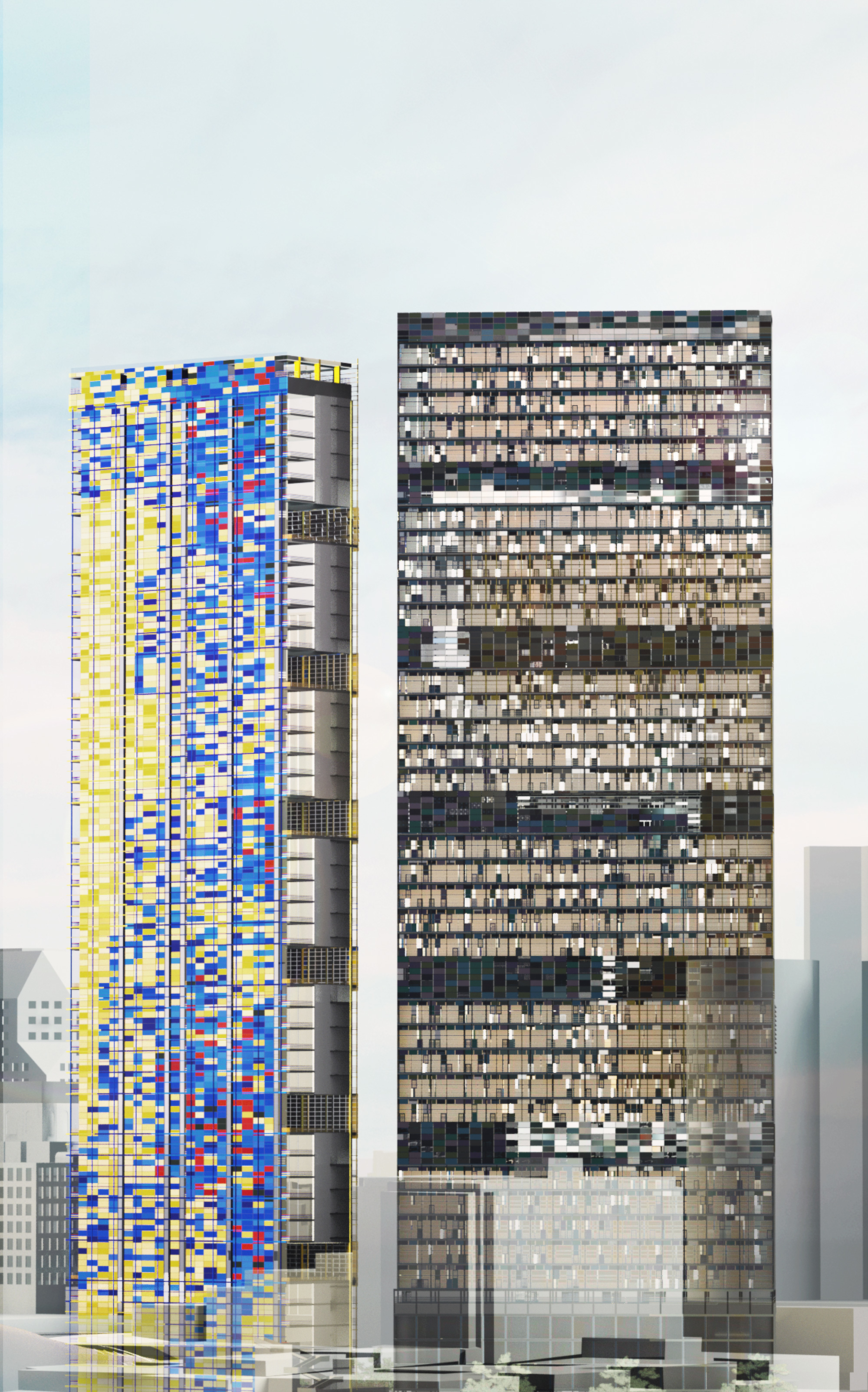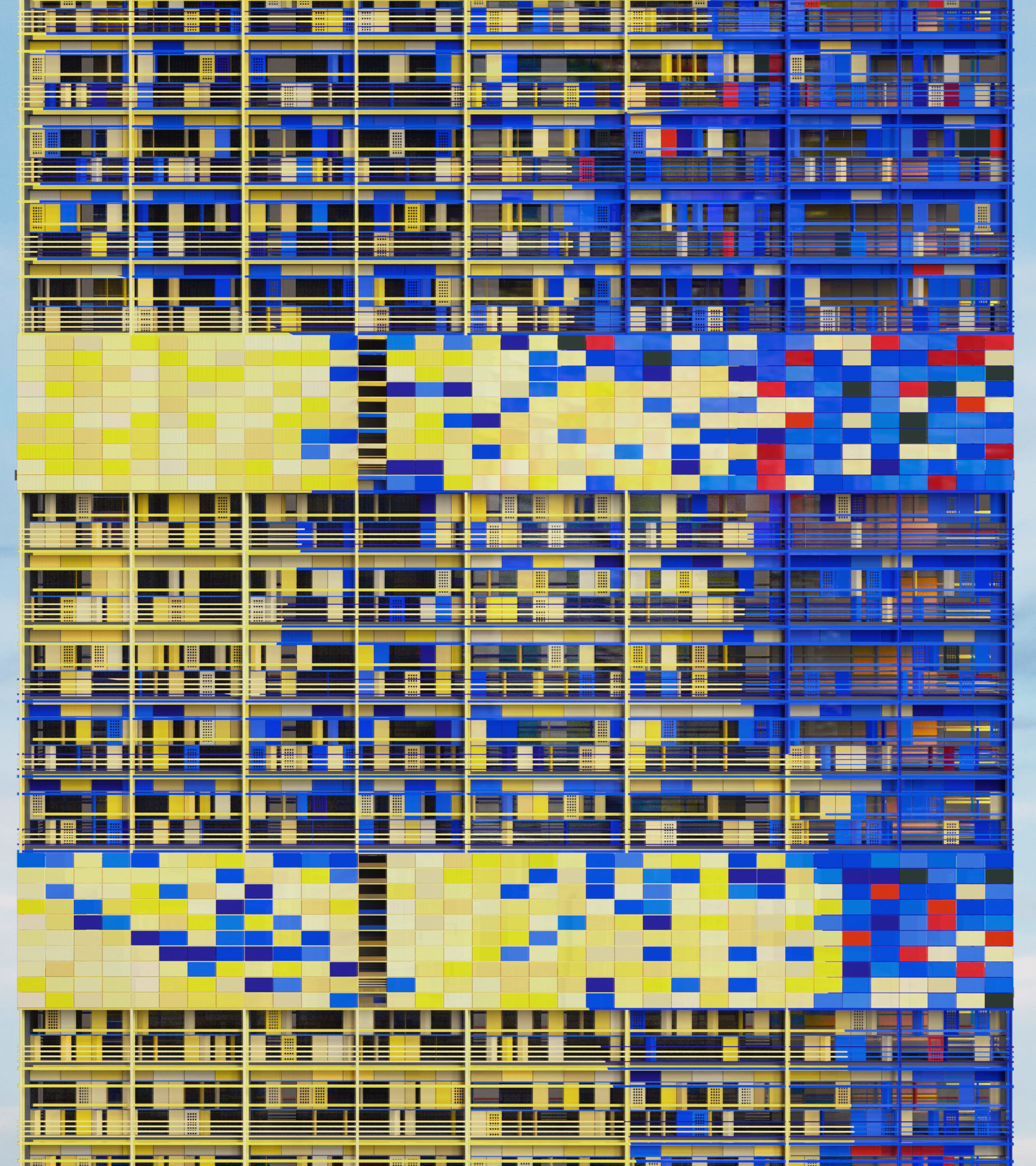 She continued, "Contrary to the never-ending global race to build the tallest skyscraper in the world, the studio argued that high-rise typology needed to drop."
SCI-Arc faculty M. Casey Rehm, Jackilin Hah Bloom, Soomeen Hahm, and Distinguished Faculty Thom Mayne also have work included in the biennial (names linked to individual projects). More information, including live documentation of the exhibition can be accessed on the Seoul Bienniale website here, with student work viewable here.