Spring Show Directors Conjure In-Situ Nostalgia Through Student Work
On May 22, 2021, SCI-Arc hosted its annual Spring Show exhibition, this year taking the form of an experimental narrative film and archive stream entitled Making A Scene. Directed and curated by design faculty Natou Fall (M.Arch 1 '19) and Zeina Koreitem and screened live for viewers all around the globe, Making A Scene showcased the remarkable work produced by SCI-Arc students over the past year.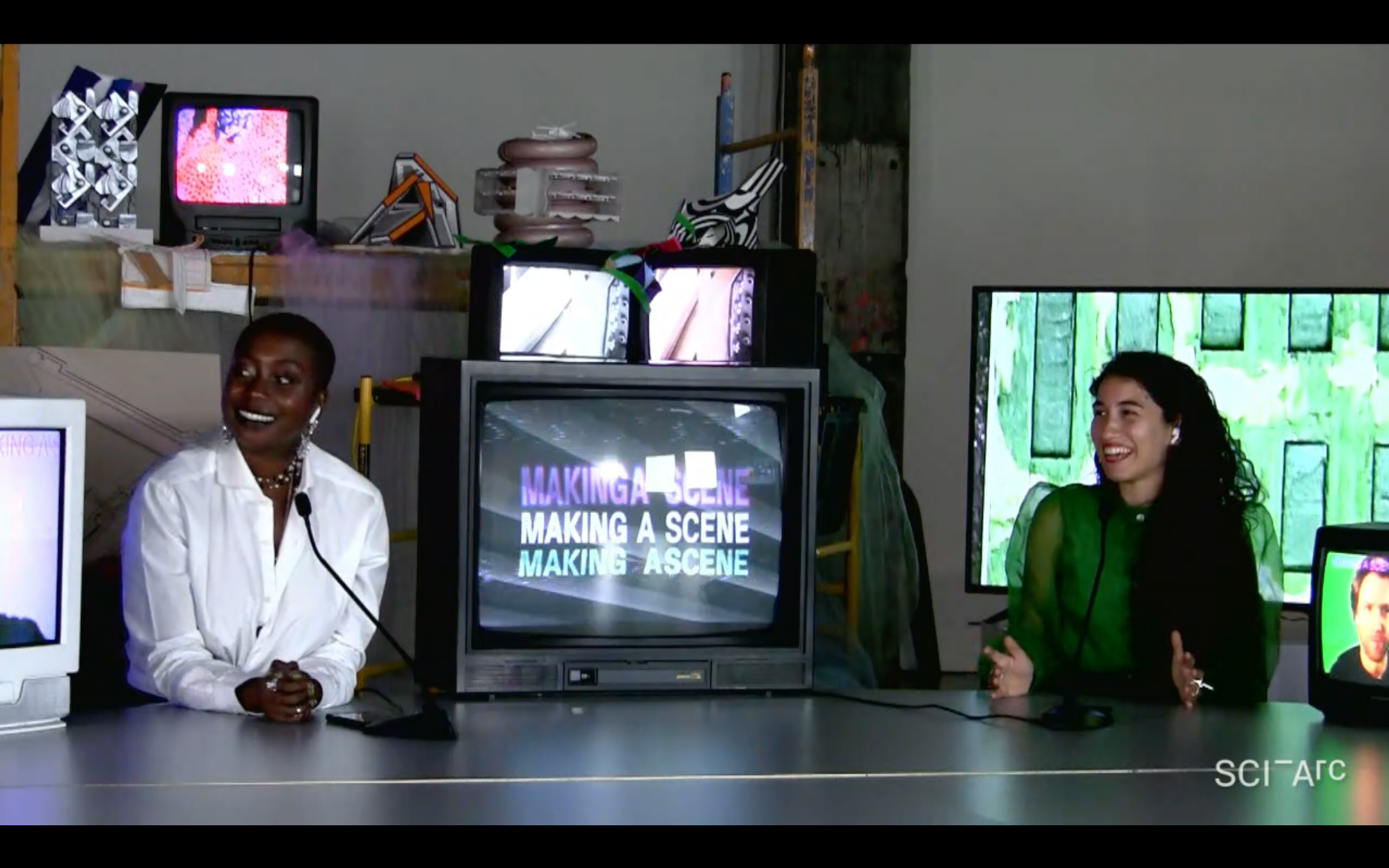 Making A Scene is a 20-minute, 10-scene meditative journey through SCI-Arc's quarter-mile-long building. Situated tableaus of synthetic and natural materials, as well as television sets, monitors, and screens form environments within which the videos of student work play. As the slow zoom of the camera in or out reveals more, the viewer realizes these screens are not only physical, but installed in space at SCI-Arc. A la Society of the Spectacle, overtures of voiceovers building to cacophony serve as both entry and exit to the film. Sounds and textures of the building create a soundtrack framing the modulated abstractions spliced with 3D renderings shown on the screens themselves or projected onto plants and walls, contextualized by the percussive footsteps, drones of 3D printers, and student and faculty voices narrating their experience.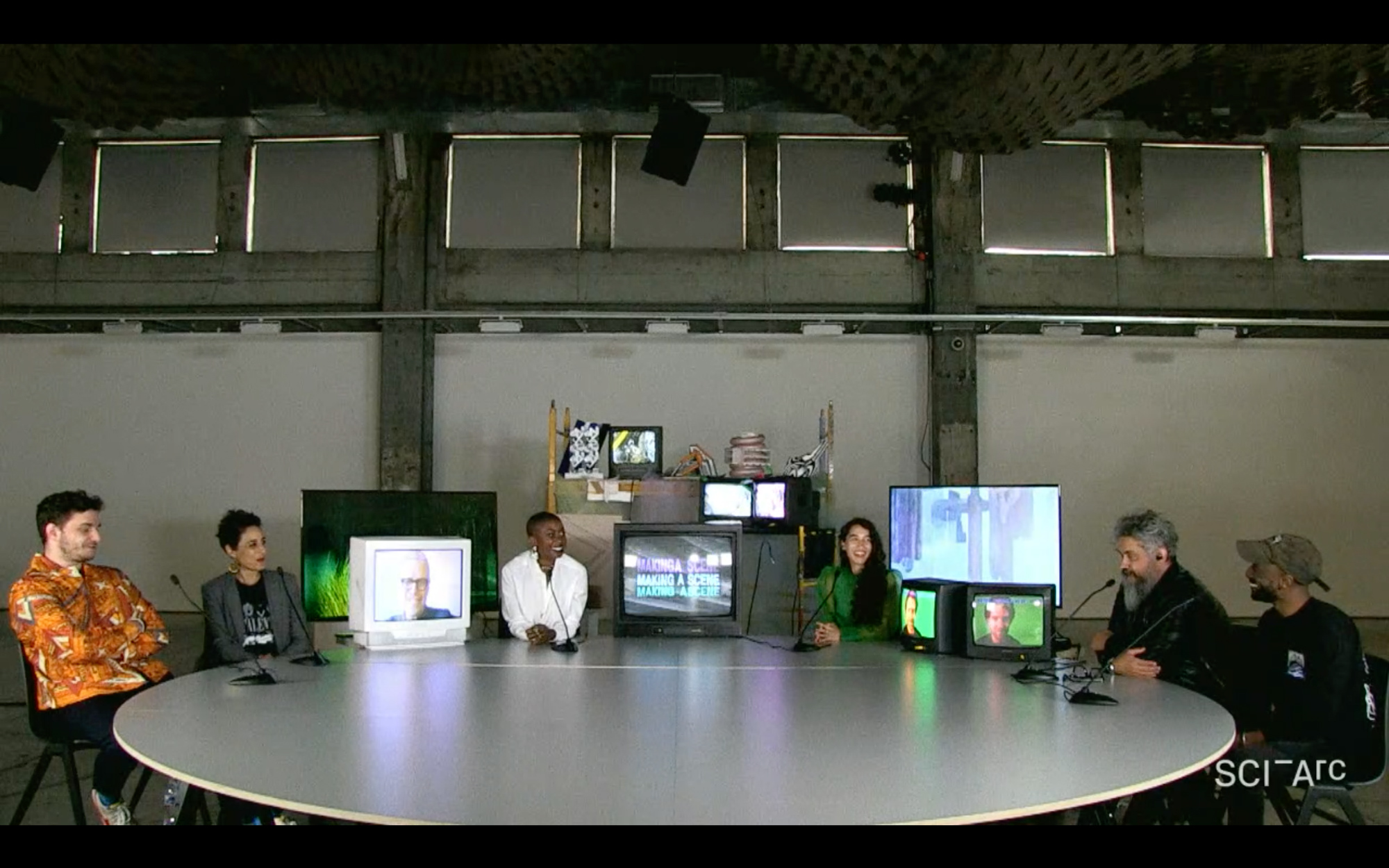 Following the film was a post-screening roundtable discussion broadcast live from the SCI-Arc building, moderated by Fall and Koreitem, between design faculty Mira Henry and David Eskenazi, filmmaker and alumnus Jeremy Hartley, and SCI-Arc Director and CEO Hernán Díaz Alonso, with History + Theory faculty John Cooper and design faculty Andrew Zago tuning in via Zoom.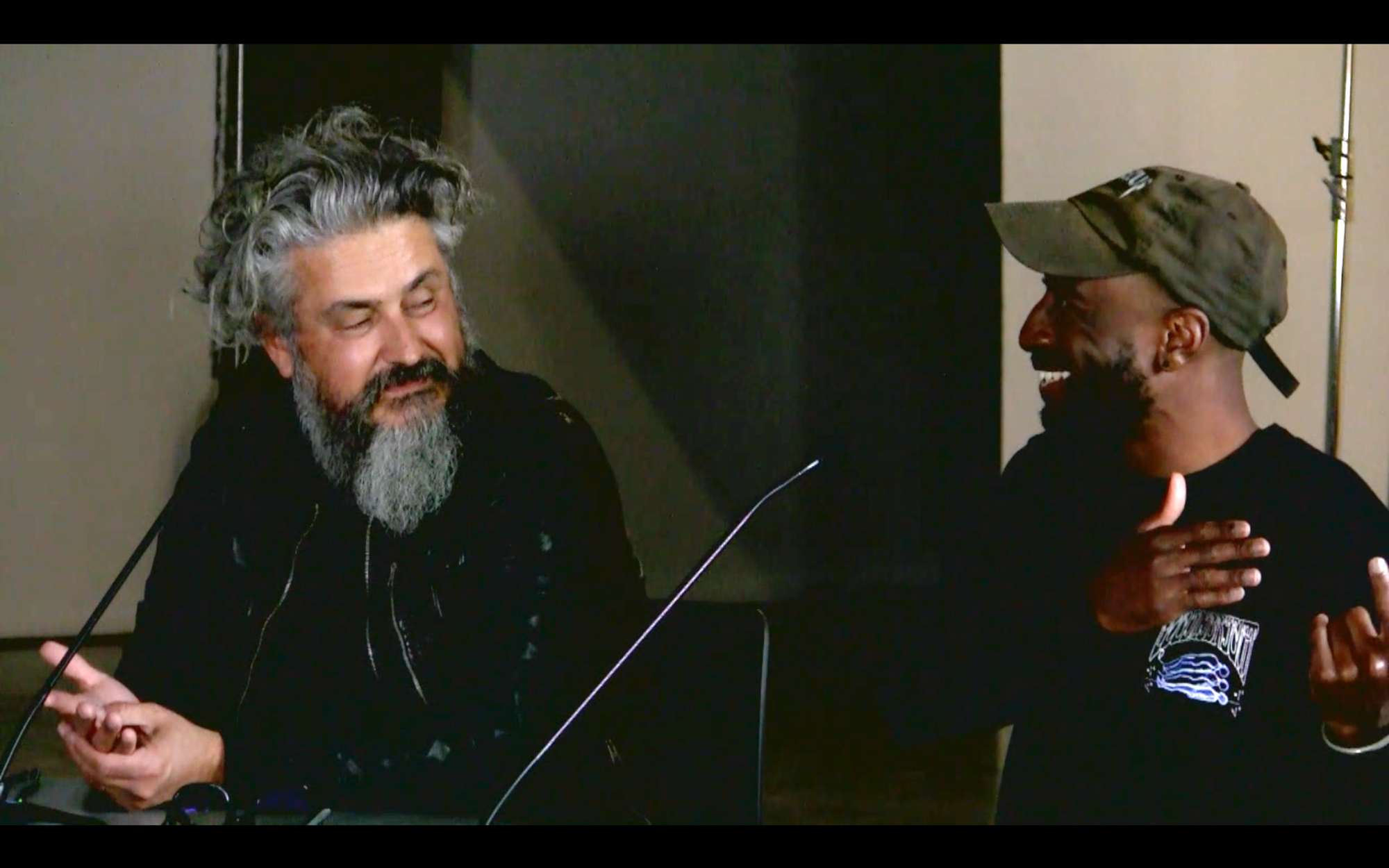 After some galvanizing introductory remarks by Díaz Alonso, the group delved into the implications of this year's Spring Show, discussing how through a painful year, students made incredible work that will prepare them for whatever comes ahead, in addition to the conceptual impetus for the film itself.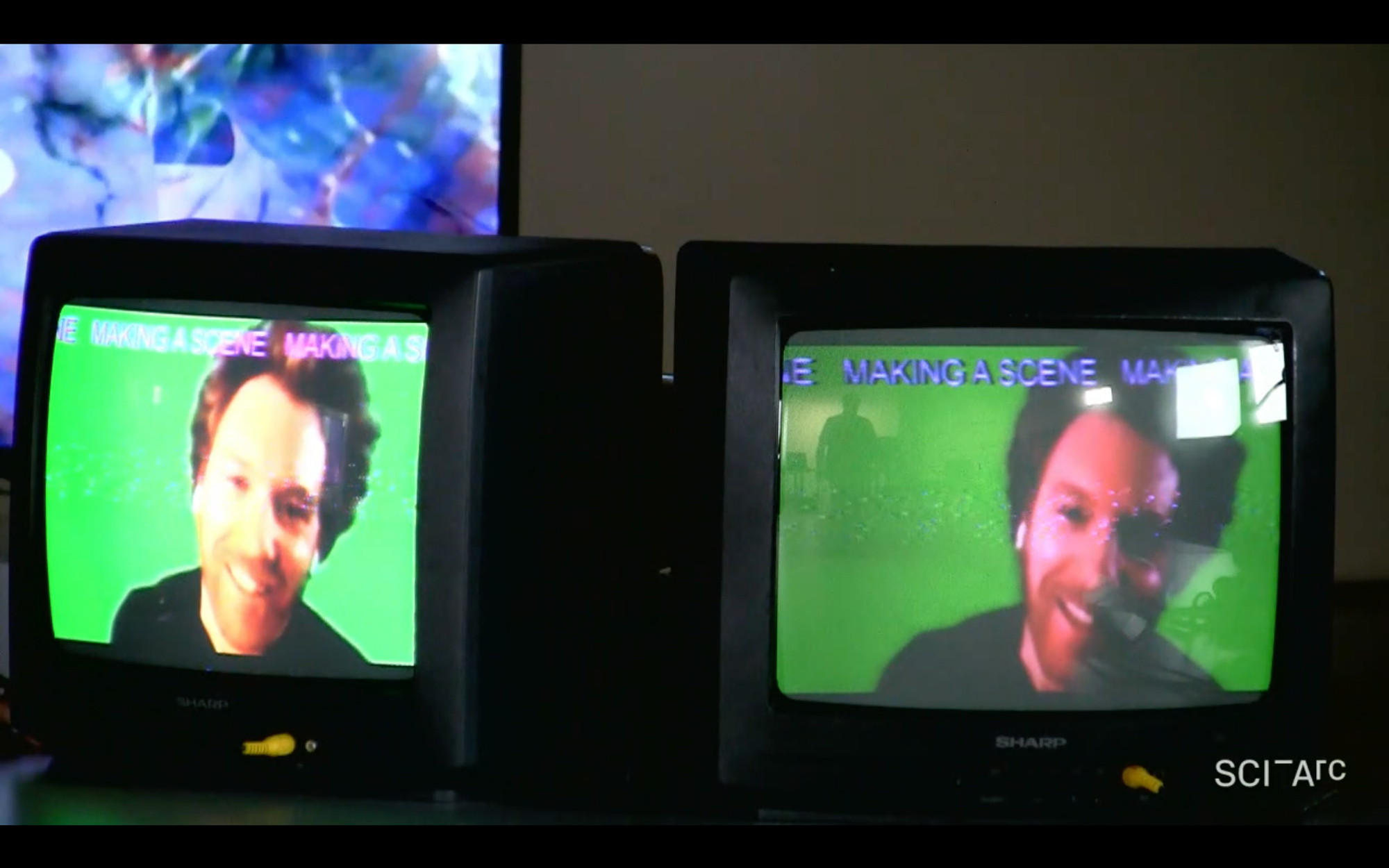 "When we were asked to curate this show, it was at a time when we had reached full screen immersion, so we decided to visit the building to get inspired," explained Koreitem. "We were able to collect some really beautiful models, which reminded us of the material, physical nature of our profession, but the film is mostly about the textures and sounds of the building." Koreitem also added that the film was utilized as a forum for student events, including STUN discussions held throughout the year that covered important topics such as race, gender identity, and more.
Echoed Fall, "Something that is unique about SCI-Arc is the way that students and faculty interact, and what struck us about revisiting the building was how empty and abandoned it felt, so through the film we wanted to revive it and bring the work back into the space."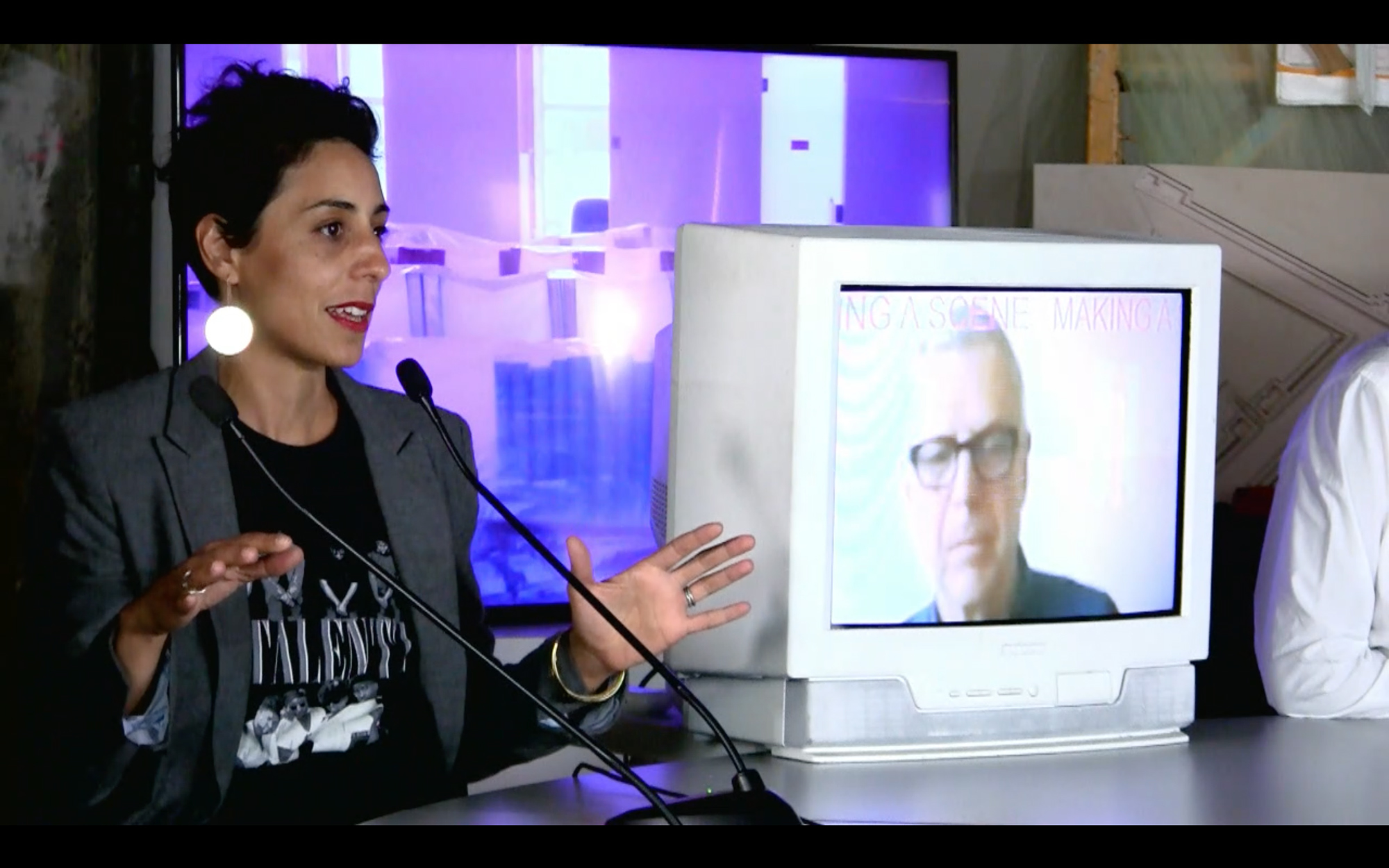 "There were scenes that seemed as if you were portraying this sort of anyplace-place," commented Mira Henry, "and at the same time for those who have spent a lot of time in the building, there's this recognition of 'Oh I know exactly that corner, or that spray booth, or that thesis pit.' For me, that ties to this other piece that this has been a time of incredible empathy, to being open to how someone else is feeling—this is that time—but you've also done that for the life or the feeling of the building."
Rewatch Spring Show 2021: Making A Scene as well as the post-show discussion by visiting SCI-Arc's livestream here.