Fong and Sklarek Among Discipline's Unsung Heroes for Women in Architecture
As this year's International Women's Month draws to a close, SCI-Arc honors the marked importance of the figures, those both monumental and overlooked, who have influenced the built environment over the past century and beyond. With input and guidance from History + Theory coordinator Marrikka Trotter, we highlight the extraordinary, multifarious work of several of architecture's early pioneers who shaped the national landscape through architecture and design, specifically California and the American Southwest.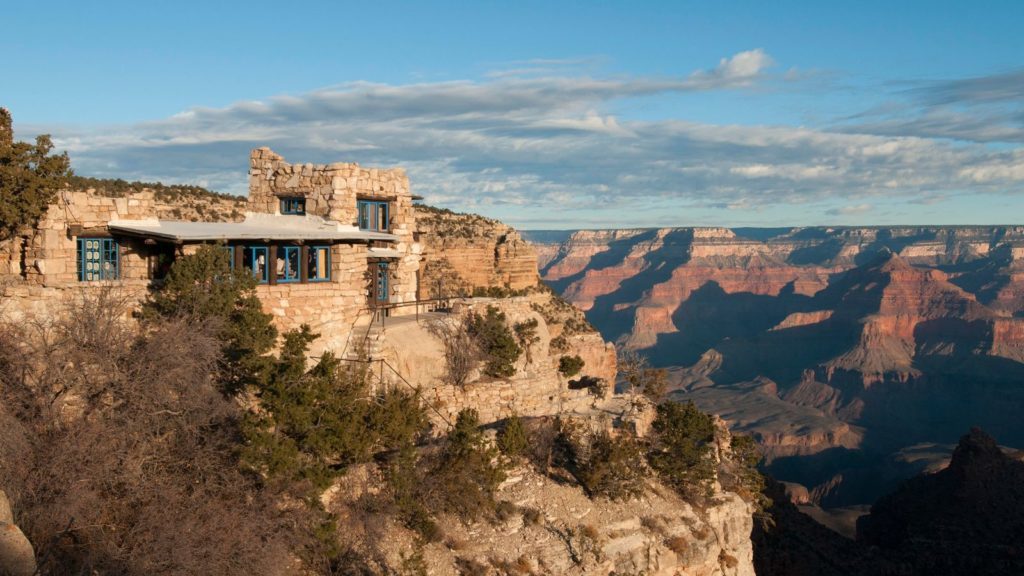 Throughout the history of architecture, there are few whose contributions have outshined and outlasted as those of Mary Elizabeth Jane Colter (1869-1958). Colter, an American architect and interior designer, was a contemporary of Frank Lloyd Wright, and was simultaneously considered to be "one of the world's best-known unknown architects." Growing up in St. Paul, Minnesota, land of the Dakota peoples, imprinted upon Colter from a young age. As a practicing architect with the Fred Harvey Company from 1902 through 1948, she created numerous iconic site-specific structures across the American Southwest, which incorporated an archeological understanding of Native American buildings and techniques.
In her profile about Colter on Pioneering Woman of American Architecture, Meredith Gaglio notes, "All twenty-one of Colter's projects reveal her acute understanding of and commitment to both the natural and cultural landscape in which she worked, as well as an adaptable, multifaceted aesthetic."
Her most noteworthy projects include Hopi House, Grand Canyon National Park, Ariz., 1905; Hermit's Rest, Grand Canyon National Park, 1914; Lookout Studio, Grand Canyon National Park, 1914; Phantom Ranch, Grand Canyon National Park, 1922 (renovation, 1946); El Navajo Hotel and Station, Gallup, N. Mex., 1923; La Posada Hotel and Station, Winslow, Ariz., 1930; and Desert View Watchtower, Grand Canyon National Park, 1933.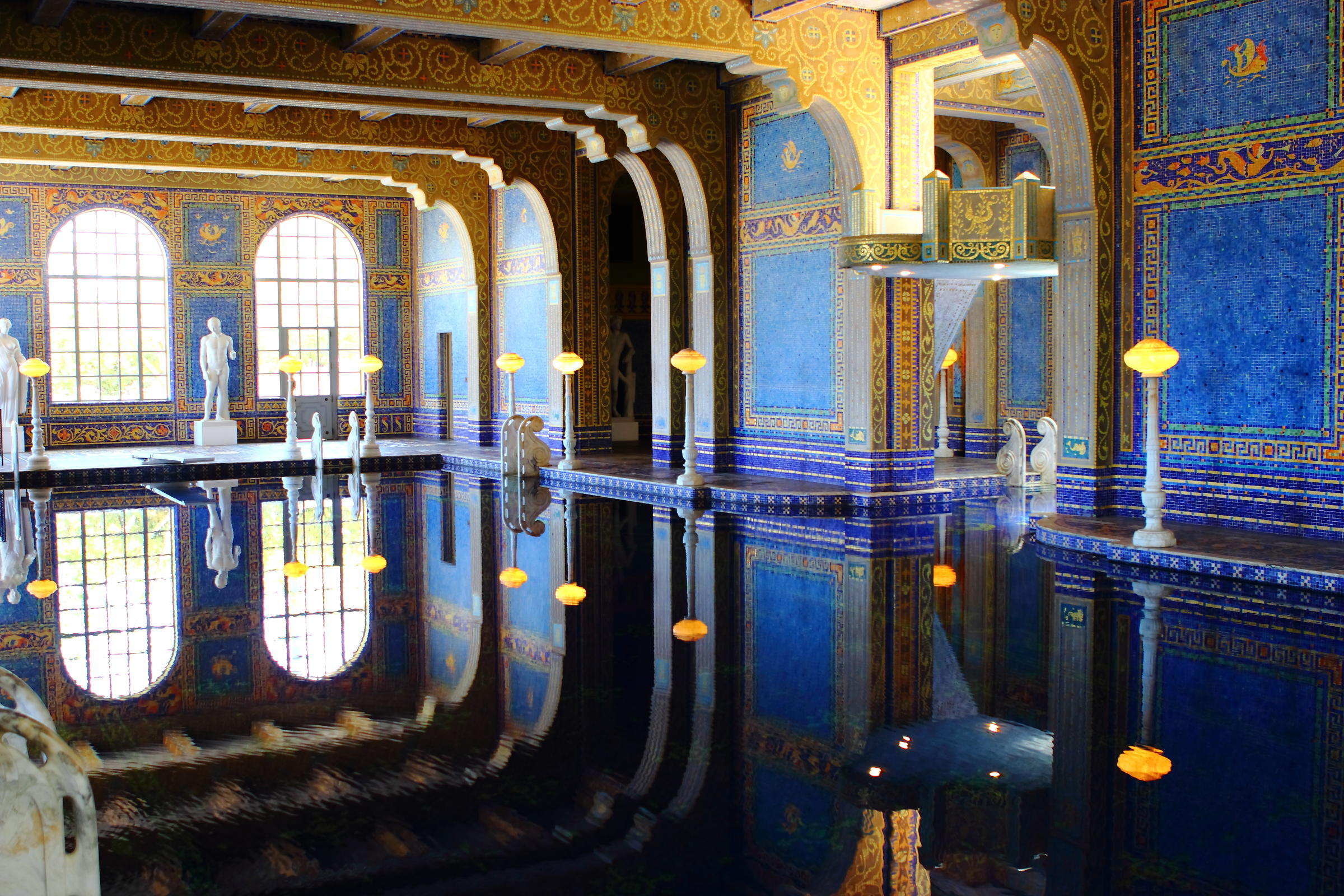 She's best known for her work on the infamous William Randolph Hearst Castle in San Simeon, California, but Julia Morgan's boundlessly prolific career as an architect and engineer spans nearly four decades and upwards of 700 buildings throughout California. Born in 1872, Morgan was the first woman accepted into the architecture program at l'École nationale supérieure des Beaux-Arts in Paris, the first woman to receive architecture licensure in California in 1904, as well as the first woman to receive (posthumously in 2014) the AIA Gold Medal, the organization's highest honor.
After initially establishing her own practice in 1910 and widely regarded as a perfectionist in her own right, Morgan's architectural leanings typified not only a material elegance, but a nuanced respect for the surrounding natural landscape. Integrating intricate tile-work and pioneering the use of reinforced, Earthquake-resistant concrete in many of her structures, Morgan embraced classical and Craftsman-style formalism, while also incorporating the Arts and Crafts Movement by using California pottery as ornamentation.

In her later years, Morgan devotedly designed and constructed over 30 buildings for the YWCA, an organization focused on supporting the lives of women and girls. One of Morgan's final projects—originally the Chinese YMCA, now the Chinese Historical Society of America—is considered to have been unusually culturally sensitive for the time, as she did specific research to learn which symbols and motifs were truly representative of Chinese culture, which were then painstakingly hand-painted and carved into the building's various surfaces.
"Drive is what she had, and the most spectacular will," comments Hearst Castle's official historian Victoria Kastner of Morgan. "She was indomitable."

Another early twentieth-century female architect and architectural designer whose works were sustainable before it became de rigeour was Lilian Jeannette Rice (1889-1938). Rice obtained her degree and subsequent licensure in California in 1927, starting her own architectural practice the following year.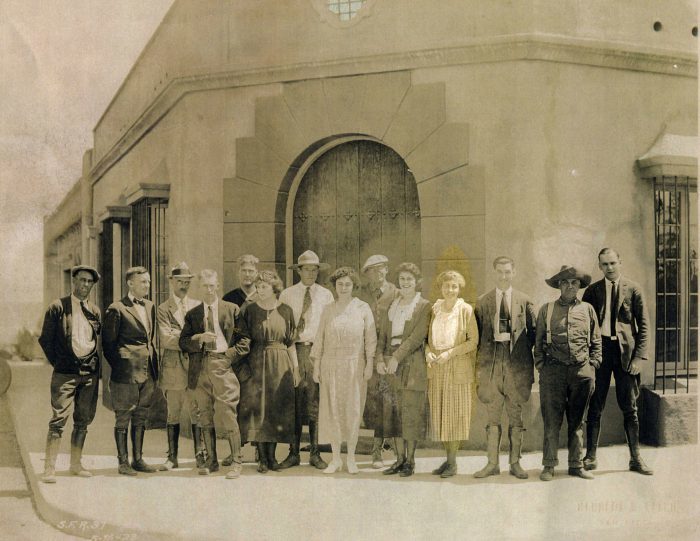 Working primarily in the California Spanish Colonial Revival style with an eco-conscious sensibility, Rice designed, restored, and remodeled many residential and commercial projects for owners of stature and acclaim such as Bing Crosby. These include but are not limited to the Civic Center, Rancho Santa Fe, Calif., 1923–28; Juan María Osuna Adobe, Rancho Santa Fe, 1925; Christine Arnberg Residence, La Jolla, Calif., 1928; Rancho Santa Fe, Rancho Santa Fe, 1928–38; San Dieguito Union High School, Encinitas, Calif., 1935; Juan María Osuna hacienda and grounds, Rancho Santa Fe, 1934, 1937; Ecke Ranch House, Encinitas, 1935; and Ruben H. and Elizabeth Fleet Residence, La Jolla, 1935.

The years encompassing the Great Depression were Rice's most productive, despite their economic strife. In 1932, she designed a boathouse and clubhouse for the ZLAC Rowing Club, an all-female organization, of which she was a member and former president, which garnered her an accolade from AIA San Diego.

Rice's career was tragically cut short as she passed away from ovarian cancer at the age of just 49, and much of her work was unfortunately forgotten until recent rediscovery efforts, however her premonitory mission of sustainability preempted a century's worth of architecture that succeeded her.

Rice explained her approach to designing one of her most enduring homes, Rancho Santa Fe: "With the thought early implanted in my mind that true beauty lies in simplicity rather than ornateness, I found real joy at Rancho Santa Fe," she wrote in 1928. "Every environment there calls for simplicity and beauty—the gorgeous natural landscapes, the gently broken topography, the nearby mountain. No one with a sense of fitness, it seems to me, could violate these natural factors by creating anything that lacked simplicity in line, in form, and color."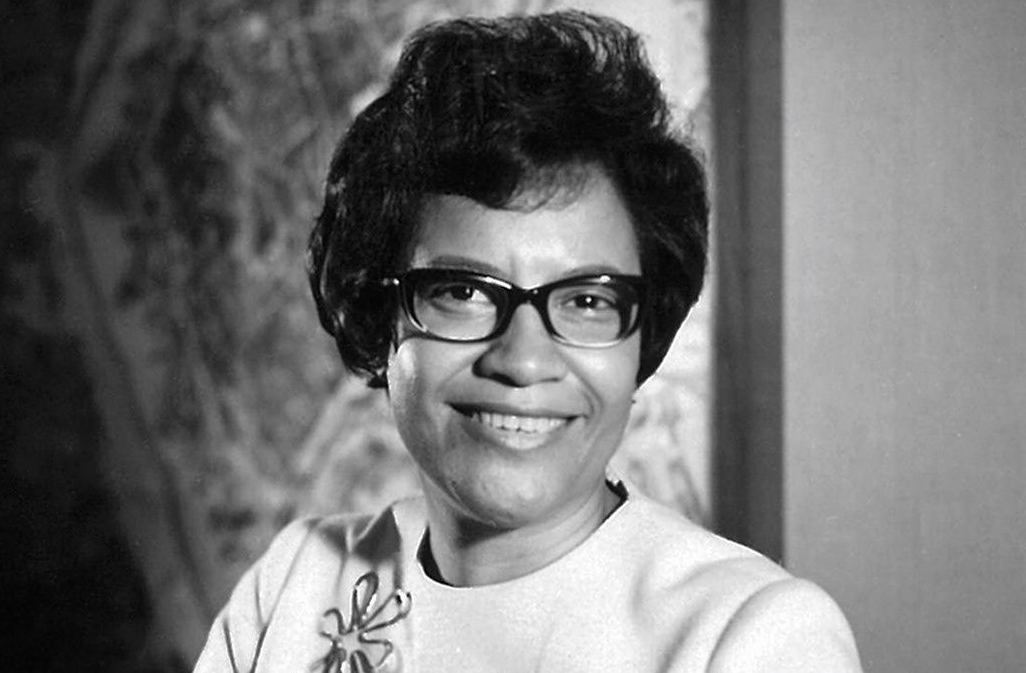 Architect Norma Merrick Sklarek was born in Harlem, New York in 1926. Having attended both Barnard College and Columbia University, she was the first woman inducted into the AIA's Los Angeles chapter as a member and subsequently as a Fellow, and later as its director. She was also the first African American woman to become licensed in both New York and Califronia. Sklarek's robust career included meaningful time spent at firms like Skidmore Owings & Merrill.

Beginning in 1960, Sklarek accepted the position of the first female vice president at Gruen Associates, where she coordinated all electrical, civil, mechanical engineering, design, planning, and construction, before starting her own woman-owned firm, Siegel Sklarek Diamond, with Katherine Diamond and Margo Siegel in 1985.

While a director at Gruen Associates, Sklarek collaborated with César Pelli on a number of projects, including the US Embassy in Japan. Among her many other significant contributions in California, Sklarek designed and built Terminal One at LAX, California Mart, Pacific Design Center, and Santa Monica Place in Los Angeles, San Bernardino City Hall, and Fox Plaza in San Francisco.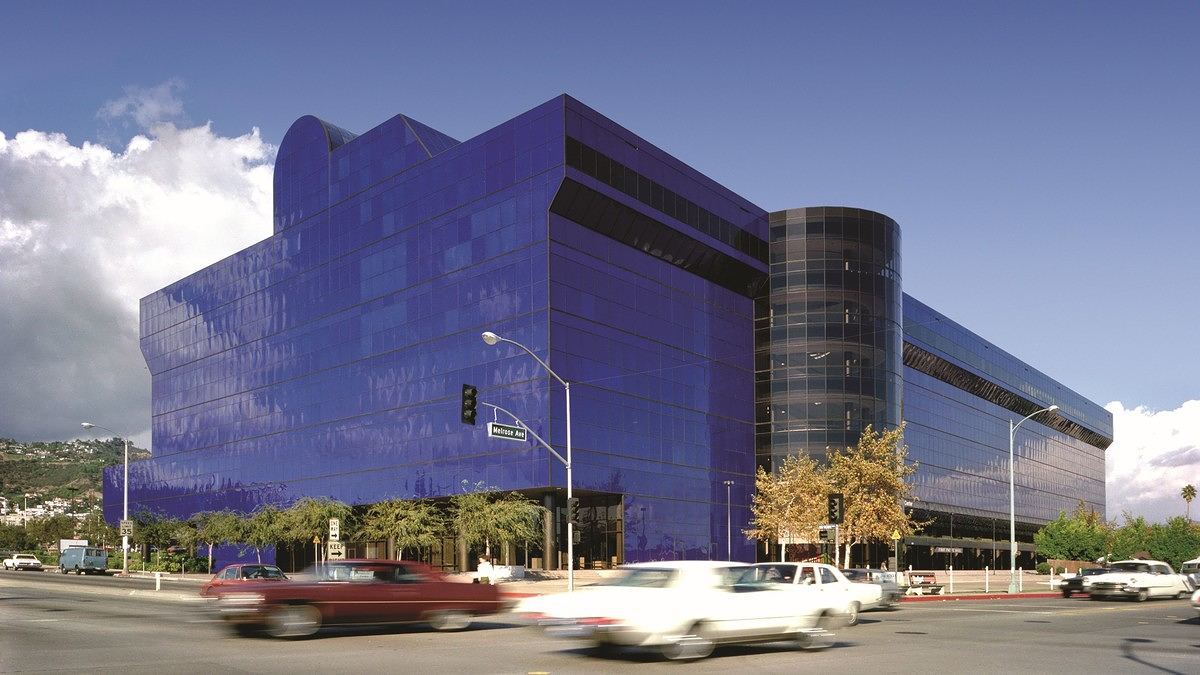 She faced difficulties and discrimination throughout her career as a Black woman, but her excellence and impeccable work ethic allowed her to ascend to unprecedented heights in the architecture profession. "It was rough, but it's not my personality to give up," Sklarek expressed in a 1972 LA Times profile on her work.

After her retirement from practice, Sklarek acted as an educator and mentor, serving on boards and faculties as a leader and role model for young students and architects, especially those of color, garnering her the Whitney M. Young Award for social action in 2008.

Helen Liu Fong (1927-2005) was an Asian American architect who worked primarily in the funky, futuristic Southern California tradition of "Googie" architecture, which swept the region during 1950s and 60s. Born in Los Angeles to Chinese immigrants in the early twentieth century, Fong studied city planning at UC Berkeley before finding stability as a gifted draftsperson at firms such as Armet & Davis. She was also one of the first women to join the American Institute of Architects.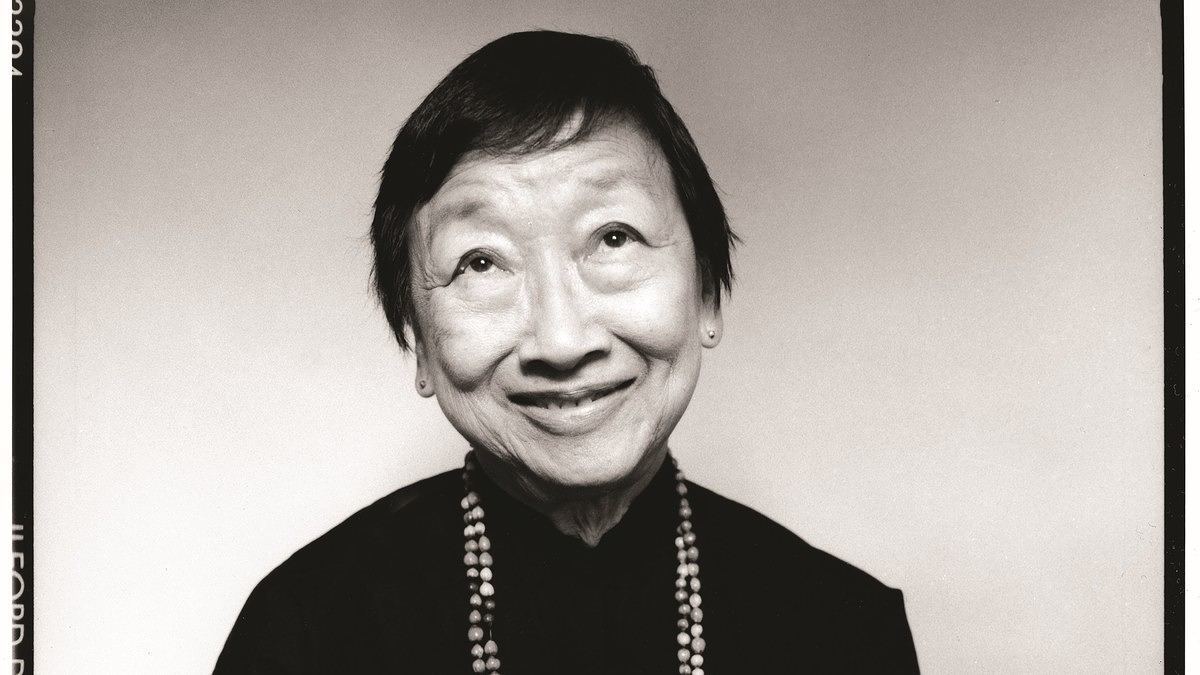 Known for her deft hand, meticulous attention to detail, and signature bold color choices, Fong designed and built classic LA eateries Norms Restaurant, Bob's Big Boy, and Pann's Coffee Shop (which won a design award from the LA Conservancy in 1993 and is still fully operational). With particular consideration to car culture, as was typical of Googie architecture at the time, Fong's structures were expansive and inviting, with large windows through which potential customers could see while driving by on surrounding streets. She was known for paying thought to the ways bodies move through space, dictating her use of malleable plastic, cork, and terrazzo sculpted elements, which eased movement for patrons and workers alike. Fong also regularly collaborated with local artists to create custom interiors and finishes for projects, such as a cast-resin screen by Hans Werner and Betsy Hancock Werner that depicted Pann's owners, the Poulos family.

Fong was known for her joy and exuberance in the work she did, sharing with Los Angeles Magazine, "Being a commercial architect was the most fun job in the world, if you were lucky enough to have been one during the '50s and '60s."

Often considered an unsung hero of Modernism, Greta Magnusson-Grossman (1906-1999) was a Swedish furniture designer, interior designer, and architect who came to prominence during the mid-twentieth century in Los Angeles. Deeply influenced by European Modernism, Magnusson-Grossman's architectural work was viewed as "a synthesis of European ideals and the culture and lifestyle of Southern California."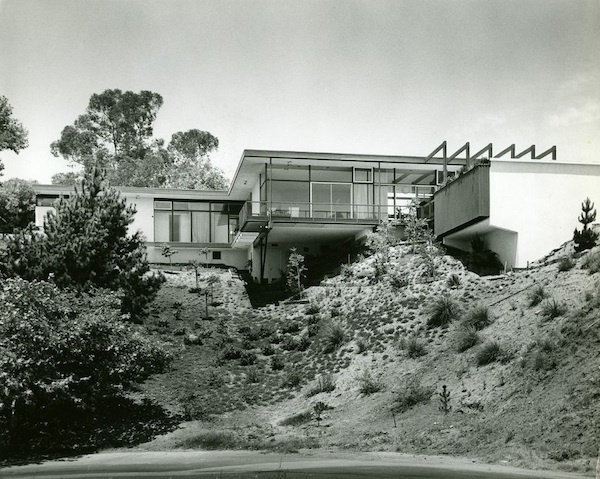 Born in 1906 to a family of Swedish cabinetmakers, Magnusson-Grossman was originally trained as a furniture designer. Her talent quickly set her apart, and in 1933 she became the first recipient of the Furniture Design award from the Swedish Society of Industrial Design.
In 1940, Magnusson-Grossman relocated to Los Angeles and established her own studio. Influenced by the Bauhaus, European Modernists such as Mies van der Rohe and Walter Gropius, Rudolph Schindler, and Richard Neutra, she grew to become a leading figure in experimental architecture, garnering such famous clientele as Hollywood stars Ingrid Bergman, Frank Sinatra, and Greta Garbo.
Known for tackling building on so-called "difficult plots," or challenging hillsides in Los Angeles, Magnusson-Grossman primarily crafted striking but small open-air residential structures of wood and glass, in the style of Case Study House architects such as Charles and Ray Eames, Pierre Konig, and Craig Ellwood. She understood the challenges of being one of relatively few females among such a male-dominated discipline, "kept you on your toes. You had to be a step ahead or else."
Over 40 years, Magnusson-Grossman designed sixteen homes, many of which were widely lauded and published. She later served as faculty at UCLA and Art Center in Pasadena, retiring quietly to a self-built home in Encinitas in 1966.