Women's History Month Reading List Foregrounds Figures Shifting Practice and Culture
This installment of the Kappe Library reading list was curated in honor of March being Women's History Month, highlighting a broad selection of titles, encompassing topics from the resilient and revolutionary work of some of the profession's most influential practitioners to the political and social implications of women entering the architecture discipline thereby enduringly innovating the built environment. The list also includes a documentary film making visible the work and words of six women employed by Frank Lloyd Wright's studio at a time in which very few women were represented in the field.
In addition to the selections below, Kappe Librarian Stefanie Crump has compiled texts and videos published on or by SCI-Arc faculty, staff, and alumni who happen to be women.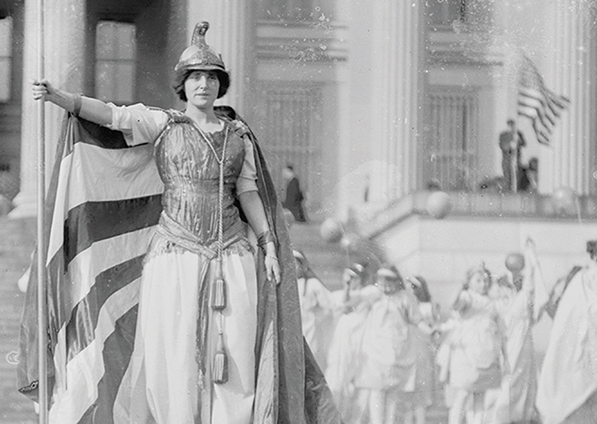 SCI-Arc regularly releases a reading list curated by the Kappe Library's Manager Kevin McMahon and Librarian Stefanie Crump representing a cohesive, interdisciplinary collection of books featuring pertinent themes and authors. The reading lists reflect the overall mission of the Kappe Library to build its collection with representation and inclusivity in mind, but also incongruity, specificity, and relevance to the discourses taking place at SCI-Arc.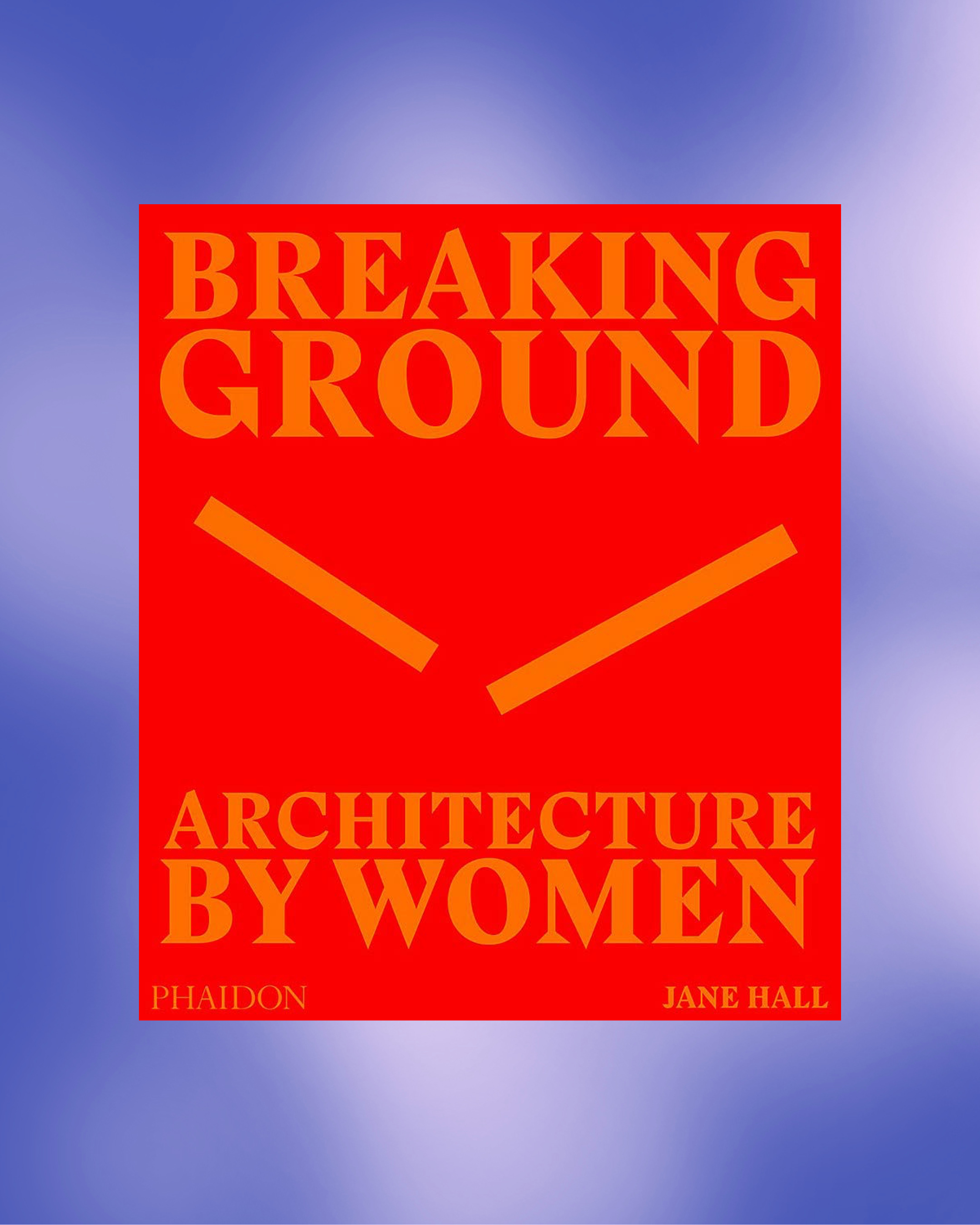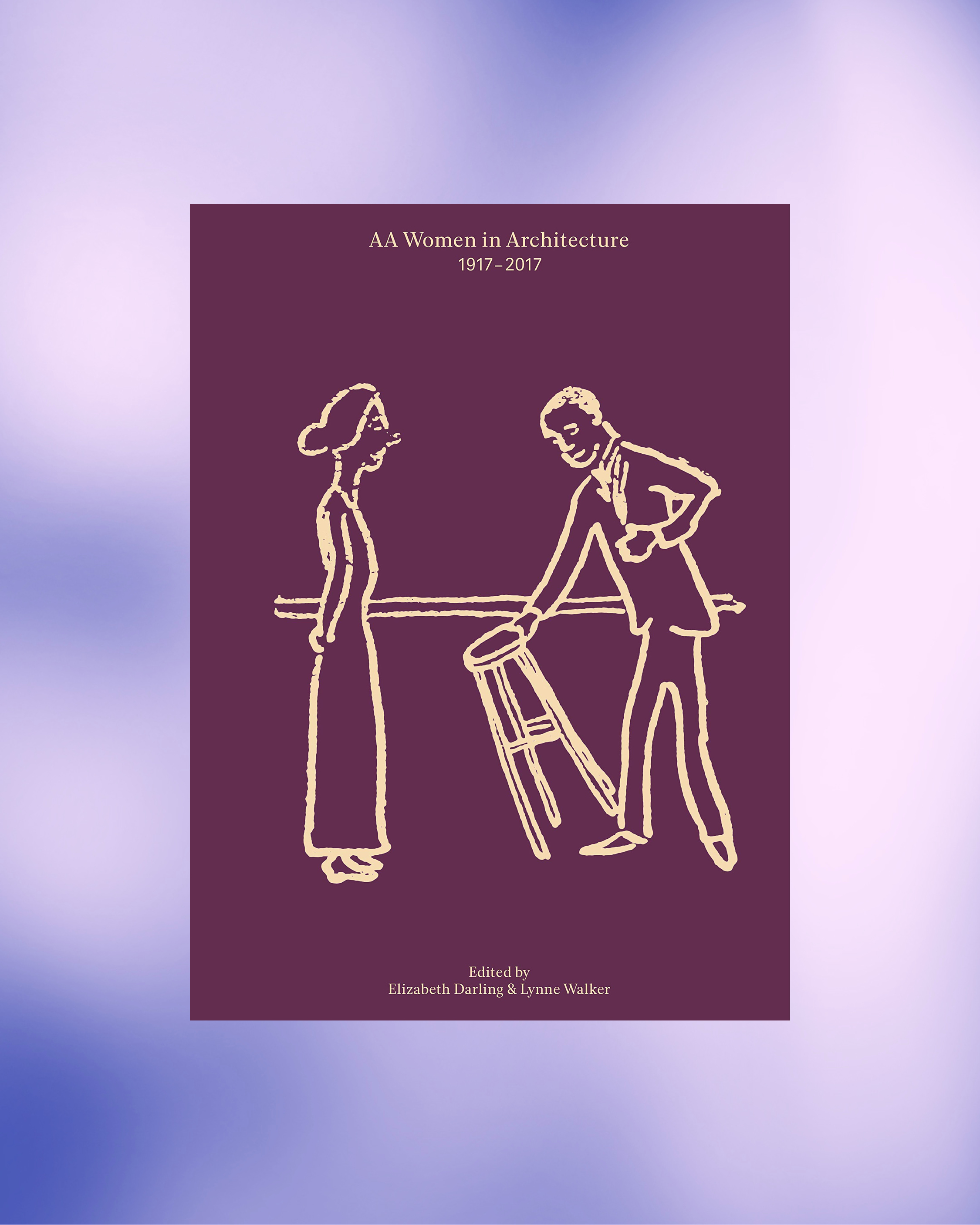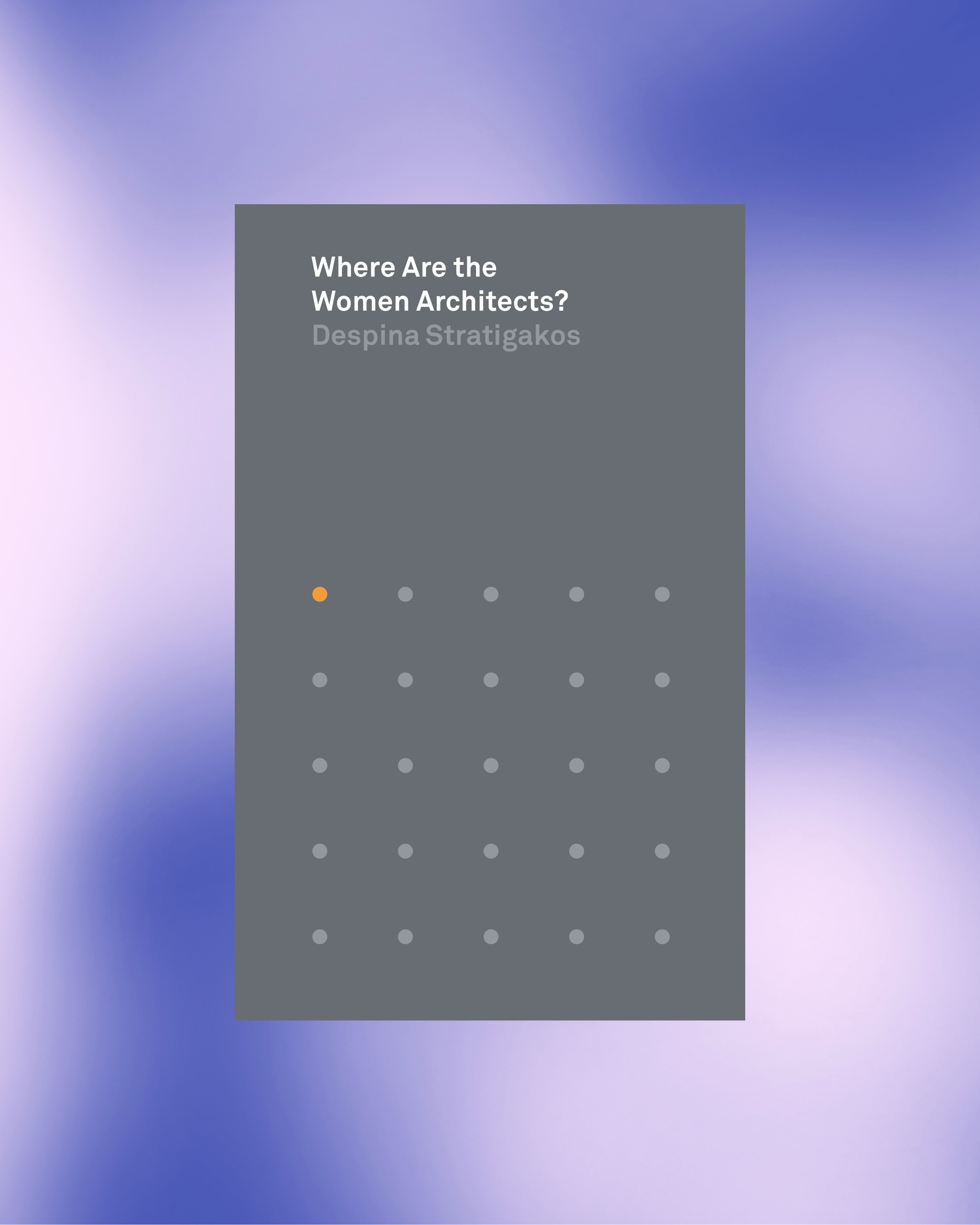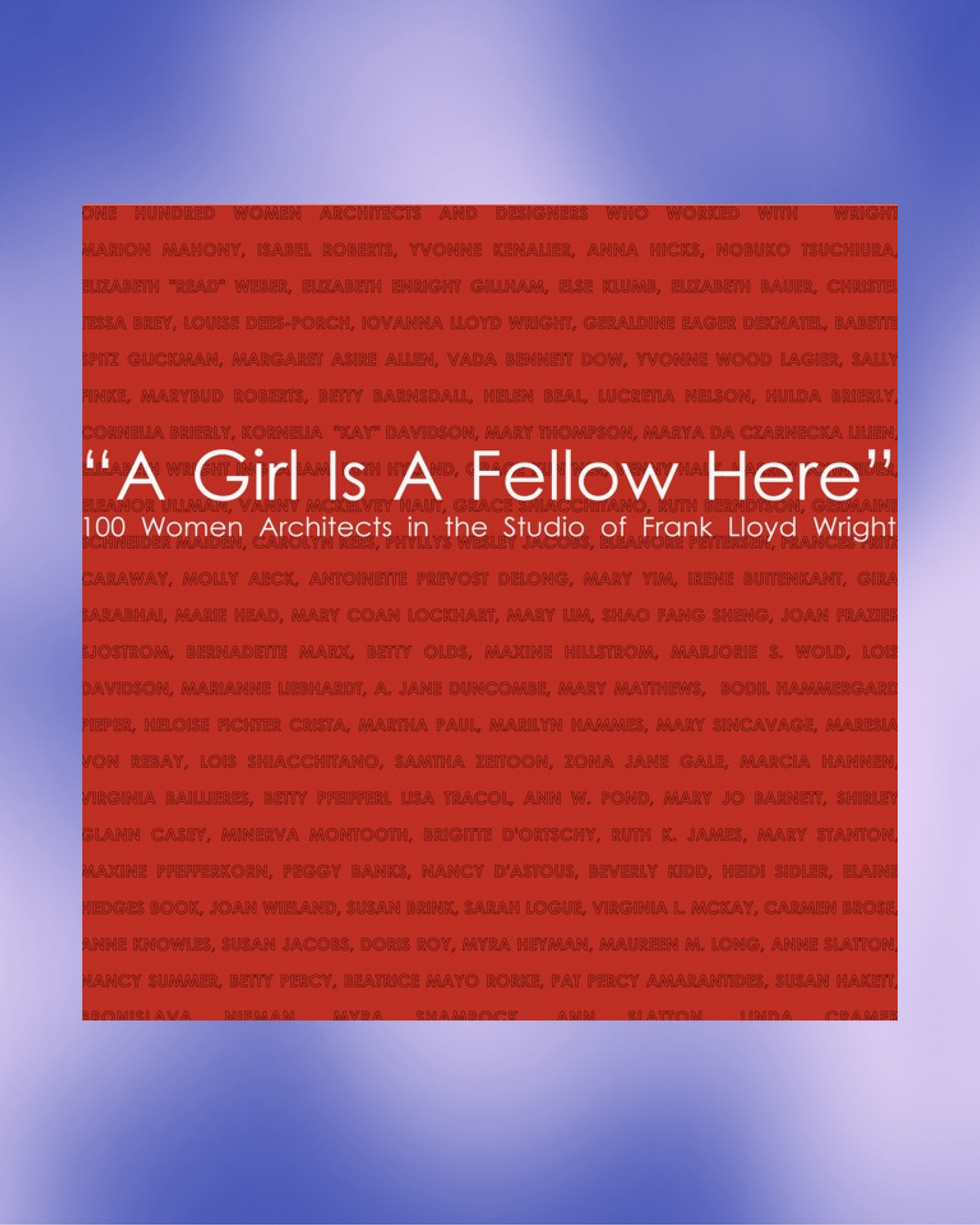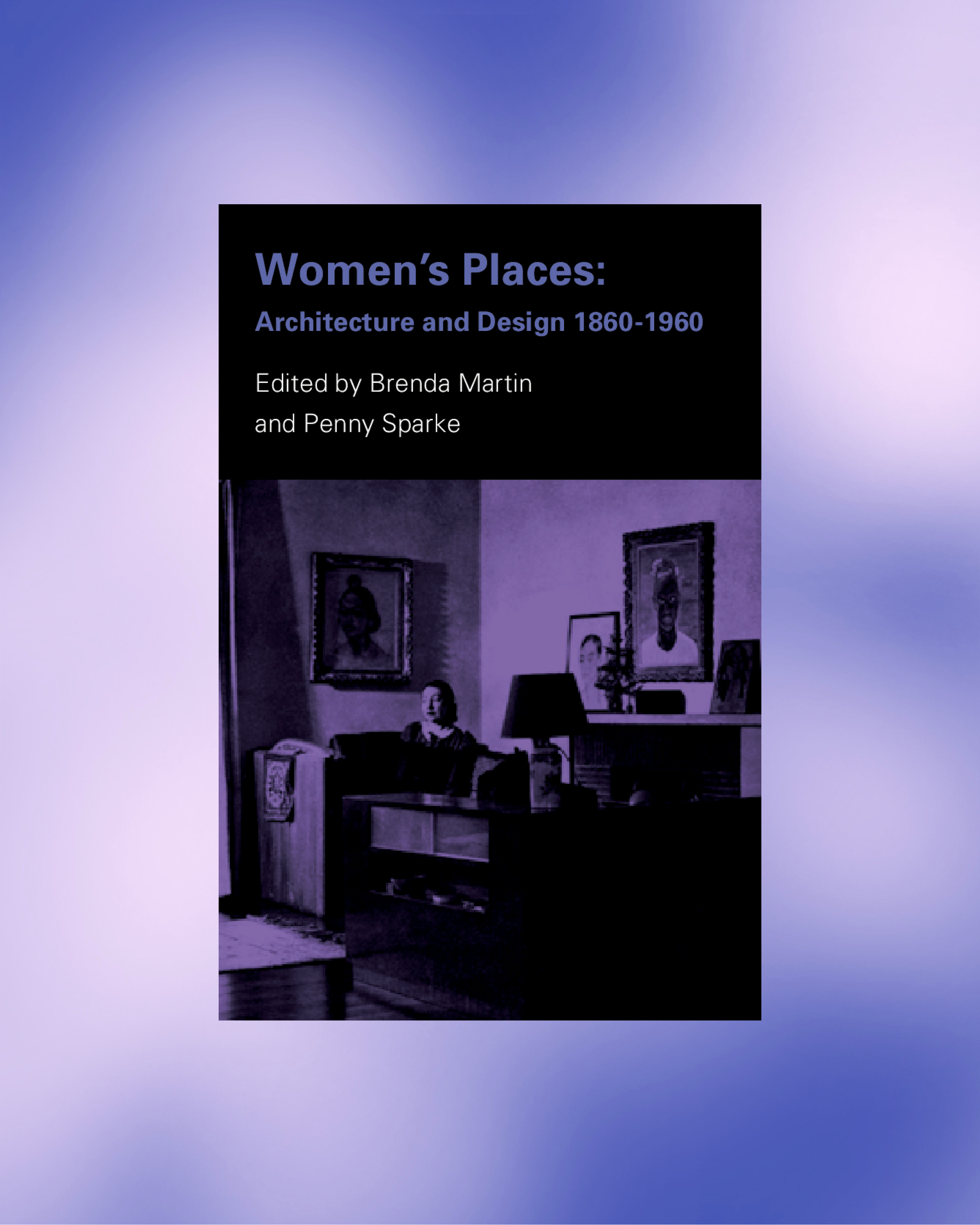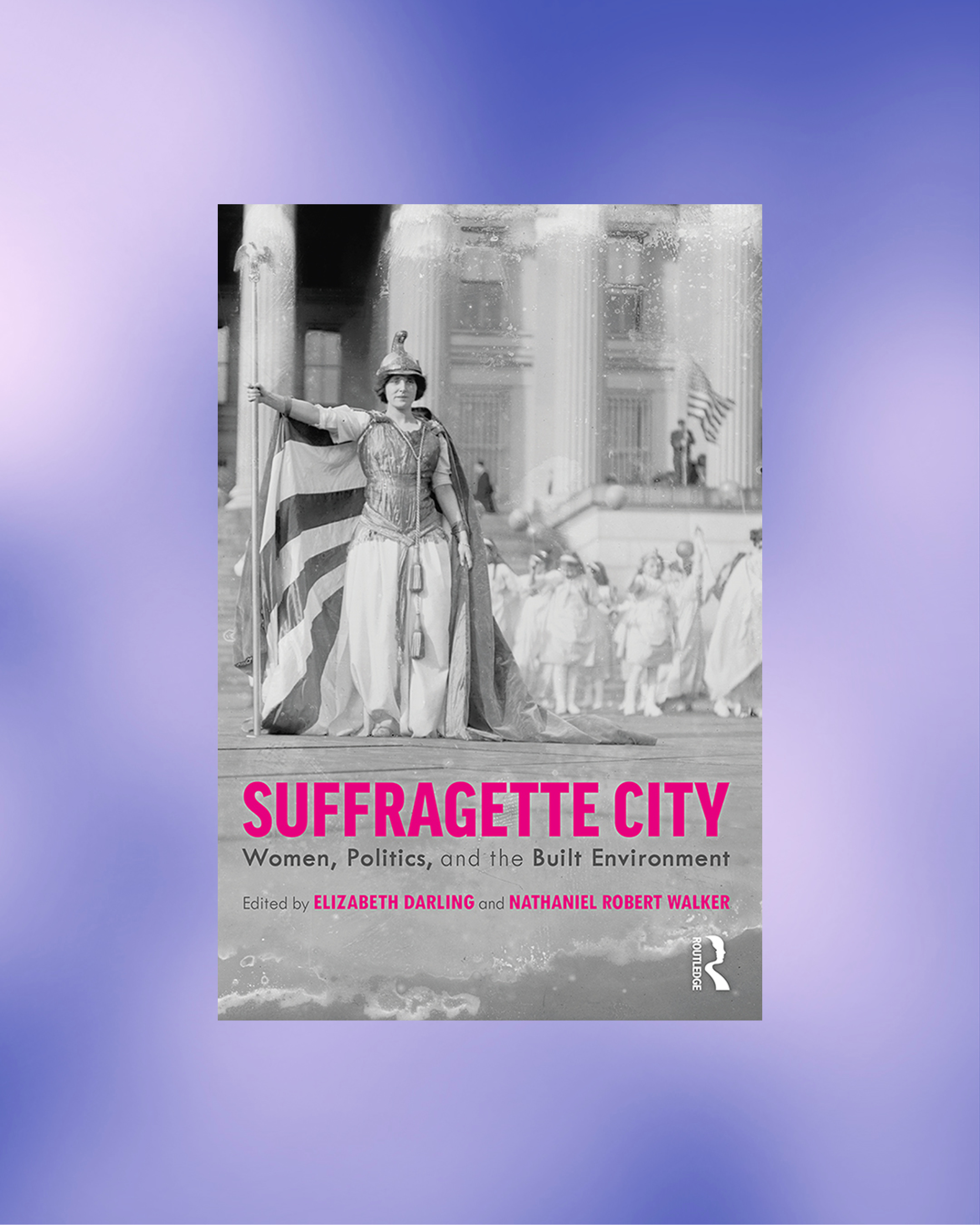 —
Current faculty:
Kristy Balliet
Bair, Kelly, Kristy Balliet, et al, Possible mediums, Actar Publishers, 2018
Diaz, Granados, Ramiro, Sessions: M. Casey Rehm, Kristy Balliet, Maxi Spina, Mira Henry, SCI-Arc Press, 2019
Jackilin Hah Bloom
Goldberg, Mackenzie, "With bright color palettes, Pita and Bloom's work embraces ornament," Archinect, July 12, 2017
Jacobs, Karrie, "A tall order: why aren't more women emulating Jeanne Gang and building skyward?" Architect, January 2014, Vol.103, #1, p.65, 78, 80-82
Natou Fall
Hsinming Fung (Hodgetts + Fung)
Bratton, Denise, "Hodgetts + Fung: the art of the remix," Architectural Design, September/October 2005, Vol.75, #5, p.107-114
Forster, Kurt Walter, "Special feature: Hodgetts and Fung," A + U: Architecture and Urbanism, March 1991, #3 (246), p.68-128
Fung, Hsinming, "Hodgetts + Fung: Robert Frost Auditorium renovation," June 18, 2019, via SCI-Arc Channel
Lan, Bruce Q. (editor), Hodgetts + Fung: series of contemporary architects studio report in the United States, China Architecture & Building Press, 2005
Philips, Steven, L.A. [Ten]: interviews on Los Angeles architecture, 1970s-1990s, Lars Müller Publishers, 2014
Marcelyn Gow (SERVO)
Spina, Marcelo & Marcelyn Gow, Material beyond materials: a composite tectonics conference, SCI-Arc Publications, 2011
Environment[al] exhibition discussion (June 15, 2018)
Marcelyn Gow: Tropes (March 25, 2015), via SCI-Arc Channel
"Parallel processing design-practice," Architectural Design, September/October 2006, Vol.76, #5, p.80-87
Margaret Griffin (Griffin Enright Architects)
"Griffin Enright Architects: more than form," Architectural Record, May 2006, Vol.194, #5, p.53-54
Margaret Griffin (October 12, 2010), via SCI-Arc Channel
Morey, Anthony George, "Margaret Griffin & John Enright on defining the projects that define you," Archinect, April 22, 2019
Soomeen Hahm
Kerenza Harris
Mira Henry
Betty Kassis
Karel Klein (Ruy Klein)
Zeina Koreitem (MILLIØNS)
Karen Lohrmann
Lohrmann, Karen (editor), The Culture NOW project: UCLA Suprastudio 2010-11, UCLA, Architecture and Urban Design, 2011
Angelica Lorenzi
"Kepos_cpdg," World Architecture, February 26, 2018 (with Dennis Schiaroli)
Elena Manferdini
Edwards, Meghan, "Lace's cutting edge," Interior Design, June 2008, Vol.79, #8, p.158-187 (SCI-Arc exhibition)
"Elena Manferdini & Florencia Pita: Form@ Color," June 2, 2017, via SCI-Arc Channel
Griggs, Christina & Elena Manferdini, "Color corrections," Log, Summer 2020, #49, p.105-109
Manferdini, Elena, "Building portraits," PLAN Journal, Spring 2016, #1, p.7-16
Manferdini, Elena, Elena Manferdini, Equal Books, 2011
Rachael McCall
McCall, Rachael, Frayed, September 8-November 25, 2018, A+D, Architecture and Design Museum, Los Angeles, California
Lucy McRae
"Lucy McRae," Dezeen, 2014-present (articles about the artist and designer)
Right Now, Session 3: Aberations, synthetics & weird nature (September 26, 2015) (panel discussion)
Todd, Stephen, "Artist who thrives in the uncanny valley," Financial Review, August 30, 2019
Kavior Moon
Artforum articles written by Kavior Moon, 2016-present
"'Entangled Matter,' curated by Kavior Moon, at Garden, Los Angeles," ARTnews (online), March 1, 2019
Moon, Kavior, "A multiplicity of perspectives" 'Made in L.A. 2018 succeeds by refusing to define a Los Angeles Aesthetic," ARTnews, August 22, 2018
Anna Neimark (First Office)
Atwood, Andrew & Anna Neimark, Nine essays, Graham Foundation, 2015
Keane, Katharine, "Next Progressives: First Office," Architect, December 2017, Vol.106, #12, p.36-38- 39
Neimark, Anna & Andrew Atwood, "How to domesticate a mountain," Perspecta, 2013, Vol.46, p.46- 61
Claire Phillips
Phillips, Claire, Black Market Babies, 11th Hour, 1998
Phillips, Claire, "The last rites of Quotient Lorenzo-Lochbaum," Vice, March 16, 2018
Phillips, Claire, A room with a darker view, DoppelHouse Press, 2020
Florencia Pita
Goldberg, Mackenzie, "With bright color palettes, Pita and Bloom's work embraces ornament," Archinect, July 12, 2017
Jacobs, Karrie, "A tall order: why aren't more women emulating Jeanne Gang and building skyward?" Architect, January 2014, Vol.103, #1, p.65, 78, 80-82
Mary-Ann Ray (Studio Works)
Mangurian, Robert & Mary-Ann Ray, Wrapper: 40 possible city surfaces for the Museum of Jurassic Technology, William Stout Publishers, 1999
Ray, Mary-Ann, Seven partly underground rooms and buildings for water, ice, and midgets, Princeton Architectural Press, 1997
Mangurian, Robert & Mary-Ann Ray, "Experimental urbanism under the radar," Lotus International, March 2010, #141, p.54-62
Ray, Mary-Ann & Robert Mangurian, "Seven levels: plan for Grand Center of St. Louis," Lotus International, 1993, #75, p.78-103
Marrikka Trotter
Choi, Esther & Marrikka Trotter (editors), Architecture at the edge of everything else, MIT Press, 2010
Choi, Esther & Marrikka Trotter (editors), Architecture is all over, Columbia Books on Architecture and the City, 2010
Trotter, Marrikka, "The discrete charm of the glitch," Architectural Design, March/April 2019, Vol.89, #2, p.124-129
Devyn Weiser (Testa & Weiser)
"Extreme networks: Peter Testa and Devyn Weiser," Architectural Design, November/December 2006, Vol.76, #6, p.42-43
Fortmeyer, Russell, "A fetish for fabrication," Architectural Record, October 2011, Vol.199, #10, p.97-100 (SCI-Arc's Robot House)
Testa, Peter & Devyn Weiser, "Emergent structural morphology," Architectural Design, January 2002, Vol.72, #1, p.13-16
Jenny Wu (Oyler Wu Collaborative)
Oyler Wu Collaborative, Pendulum plane: Oyler Wu Collaborative, edited by Todd Gannon, Los Angeles Forum for Architecture and Urban Design, 2009
Oyler Wu Collaborative, Trilogy: SCI-Arc pavilions, SCI-Arc Press, 2014
Mimi Zeiger
Durfee, Tim & Mimi Zeiger, Made up, Actar Publishers, 2017
Sitz, Miriam, "U.S. Pavilion's seven scales of citizenship at Venice Biennale," Architectural Record, April 2018, Vol.206, #4, p.28-29 (Exhibition co-curator)
Zeiger, Mimi, "Building sisterhood: feminists past and present have always sought to reposition architecture as a collective and interdisciplinary endeavor," Metropolis, July/August 2019, Vol.39, #1, p.96-103
Zeiger, Mimi, "Feedback loops: or, past futures haunt architecture's present," Architectural Design, July/August 2019, Vol.89, #4, p.46-53
Zeiger, Mimi, Tiny Houses in cities, Rizzoli, 2016 (See also: Tiny Houses (2009), and Micro Green: tiny houses in nature (2011))
Former instructors and staff:
Ann Bergren (Historian, theorist, classicist)
Bergren, Ann, "Dear Jennifer," Any, 1994, Vol.1, #4, p.12-15
Bergren, Ann, "The (re)marriage of Penelope and Odysseus: architecture, gender, philosophy," Assemblage, August 1993, #21, p.6-23
Hankwitz, Holly, "The right to rewrite: feminism and architectural theory," Inland Architect, January/February 1991, Vol.35, #1, p.52-55
Rebecca L. Binder
"Pacific Condominiums, Santa Monica, California, 1980-82," GA Houses, March 1983, #13, p.168-173
Whiteson, Leon, "Campus moxie: Visual Arts Facility, University of California at San Diego," Architecture, July 1993, Vol.82, #7, p.88-93
Phyllis Birkby
Marianne Burkhalter (Burkhalter Sumi)
Burkhalter, Marianne, et al, Bau Koerper: Marianne Burkhalter, Christian Sumi, Architekturgalerie Luzern, 1991
Pamela Burton
Burton, Pamela, Pamela Burton landscapes, Princeton Architectural Press, 2010
Burton, Pamela, Private landscapes: modernist gardens in Southern California, Princeton Architectural Press, 2002
Stromberg, Matt, "Art of the possible: a reappraisal of the Eugenia Butler Gallery," KCET (online), January 7, 2015
Eugenia Butler (Artist)
Eugenia Butler moderated "Fire in the Library," a series of discussions with people from wide ranging fields (artists, poets, theorists, scientists, etc.). View the collection via SCI-Arc Media Archive
Shurkus, Marie B. "Witnessing Eugenia Butler's Kitchen Table," X-Tra Contemporary Art Quarterly, Winter 2011, Vol.14, #2
Victoria Casasco
Diane Caughey
Sato, Toshiro, "Conversations with women in architecture," Space Design, 1990, #309, p.6-22
Annie Chu (Chu + Gooding Architects)
Joan Copjec (Philosopher)
Copjec, Joan (editor), Shades of noir: a reader, Verso, 1993
Margaret Crawford (Architecture historian)
Chase, John, et al (editors), Everyday Urbanism: featuring John Chase, Margaret Crawford, and John Kaliski, Monacelli Press, 1999
Crawford, Margaret, Building the workingman's paradise, Verso, 1995
Mehrotra, Rahul (editor), Everyday urbanism: Margaret Crawford vs. Michael Speaks, University of Michigan, and A. Alfred Taubman College of Architecture, 2005
Milica Dedijer-Mihich
McCoy, Esther, "The Green house", Arts + Architecture, 1982, Vol.1, #3, p.45-49 (via US Modernist)
Ena Dubnoff
Heather Flood
Diane Ghirardo (Architecture historian)
Ghirardo, Diane, Aldo Rossi and the spirit of architecture, Yale University Press, 2019
Ghirardo, Diane, Architecture after modernism, Thames and Hudson, 1996
Ghirardo, Diane, Building new communities: New Deal America and Fascist Italy, Princeton University Press, 1989
Ghirardo, Diane (editor), Out of site: a social criticism of architecture, Bay Press, 1991
April Greiman (Graphic designer)
Elyse Grinstein
Jia Yi Gu (Spinagu)
"Next progressive: Spinagu," Architect, February 2020, Vol.109, #2, p.24, 26-27
"Emerging architects in USA," A + U: architecture and urbanism, May 2017, #5(560) (special issue)
Hatty Hatch
"[Four California houses]," Architecture d'aujourd'hui, December 1981, #218, p.XV-XXII
Brooke Hodge (Curator, writer, critic)
Dora Epstein Jones (Architecture historian)
Jones, Dora Epstein, "Little people everywhere: the populated plan," Log, Winter/Spring 2019, #45, p.59-71
Jones, Dora Epstein, "The nonsignificance of columns," Log, Fall 2012, #26, p.119-130
Jones, Dora Epstein, "The pas de chat: a modern tale of discipline and reward," Log, Spring/Summer 2014, #31, p.18-22
Shelly Kappe (SCI-Arc co-founder)
Elsa Leviseur
Elsa Leviseur Architectural Collection, Ms1990-07, Special Collections, Virginia Polytechnic Institute and State University (finding aid)
Melissa Lo (Feminist historian)
Ilaria Mazzoleni
Bruna Mori (Writer & educator)
Merry Norris (Board of Directors, Honorary Trustee)
Aino Paasonen (Literature & humanities)
"Fire in the Library: Alan Dressler, Aino Paasonen & Margaret Wertheim," October 26, 1995, Part 1 and Part 2, via SCI-Arc Channel
Paasonen, Aino Anna-Maria, The architect, poetry + the city: SCI Arc faculty interviews, Southern California Institute of Architecture, 2001
Rose Marie Rabin (Librarian)
Margi Reeve (Communications Director)
Natasha Sandmeier
Alexandra Leykauf interview (April 15, 2019) (visual artist interviewed by Natasha Sandmeier)
Guimapang, Katherine & Antonio Pacheco, "Exploring the future of narrative in architecture with Natasha Sandmeier and Nathan Su of UCLA's IDEAS Entertainment Studio," Archinect, November 14, 2019
Kathryn Smith (Architecture historian)
"Schindler House Restoration," 1986, via SCI-Arc Media Archive (Tour and interview with Clyde Chace & Ann Harriet)
Smith, Kathryn, Frank Lloyd Wright: America's master architect, Abbeville Press Publishers, 1998
Smith, Kathryn, Frank Lloyd Wright, Hollyhock House and Olive Hill, Rizzoli, 1992
Smith, Kathryn, Schindler House, Hennessey + Ingalls, 2010
Smith, Kathryn, Wright on exhibit: Frank Lloyd Wright's architectural exhibitions, Princeton University Press, 2017
Katherine Spitz (Katherine Spitz and Associates Landscape Architects)
Linda Taalman (Taalman Koch Architecture)
Anderton, Frances, "iT House, Joshua Tree," Dwell, November 2008, Vol.9, #1, p.130-137
Tylevich, Katya, "Turn off, tune in," Mark: another architecture, October/November 2013, #46, p.70.-73
Zeiger, Mimi, "ITHOUSE.BLOGSPOT.COM," Architecture, April 2006, Vol.95, #4, p.62-63
Lorraine Wild (Graphic designer)
Sandhouse, Louise, Earthquakes, mudslides, fires & riots: California & graphic design, 1936-1986, Metropolis Books, 2014
Sandhouse, Louise, "Reputations: Lorraine Wild," Eye Magazine, Summer 2000
Notable alumni:
Barbara Bestor (Bestor Architecture)
"Barbara Bestor Architecture's 'Silent Disco'," Architectural Review, May 2011, Vol.229, #1371, p.92-93 (SCI-Arc installation)
Bestor, Barbara, Bohemian Modern: living in Silver Lake, Regan Books, 2006
SCI-Arc Entrepreneurs #3: Barbara Bestor of Bestor Architecture (April 20, 2017) (Silverlake Conservatory of Music)
Pachecho, Antonio & Paul Petrunia, "Studio visits: Bestor Architecture," Archinect, December 18, 2019
Kim Colin (Industrial Facility)
Colin, Kim & Sam Hecht, Usefulness in small things: items from the Under a fiver collection, Rizzoli International, 2010
Hecht, Sam & Kim Colin, Industrial Facility, Phaidon, 2018
"Kim Colin of Industrial Facility," July 31, 2018, via SCI-Arc Media Archive https://www.youtube.com/watch?v=_uEc3mpjxRA
Walker, Brian, et al, Locale: Sam Hecht & Kim Colin, Herman Miller, 2014
Wanda Dalla Costa
Dalla Costa, Wanda, "Indigenous futurity and architecture: rewriting the urban narrative," Architecture Australia, March/April, 2020, Vol.109, #2, p.56-58
Dalla Costa, Wanda, et al, "Learning from indigenous consultants: how can indigenous design thinking inform architecture?" Canadian Architect, September 2020, Vol.65, #6, p.36-38
Rocio Romero
Arieff, Allison, "The Dwell home," Dwell, July/August 2003, Vol.3, #7, 73-92 (Prefabricated home competition)
Finn, Donovan, "All you need is LV," Dwell, November 2006, Vol.7, #1, p.164-171
Angela Brooks-Scarpa (Brooks + Scarpa)
Rothman, Tibby, Ordinary and extraordinary: Brooks + Scarpa, Gulf Pacific Press, 2018
Jennifer Siegal (Office of Mobile Design)
Gilmartin, Benjamin, "Office of Mobile Design: adhocism," Praxis, 2003, #5, p.25-31
Siegal, Jennifer (editor), Mobile: the art of portable architecture, Princeton Architectural Press, 2002