Diversifying the Discourse Undertakes Needed Resource Expansion for Kappe Library
Realigning SCI-Arc's information resources towards a more global, diverse, and inclusive representation of architecture and design history, theory, and current practices is an urgently needed aspect of SCI-Arc's mission to "reimagine the limits of architecture." Diversifying the Discourse is a project—launched in fall 2021 with its initial phase lasting through summer 2026—to expand and deepen the Kappe Library's focus with new resources on designers, design cultures, and spatial practices that have been marginalized.

The primary focus of Diversifying the Discourse will be on augmenting the library's print book collection, but the project will also support acquisitions of relevant e-books, movies, and online resources. As a complement to the celebration of Women's History Month in March, highlights of recent acquisitions are presented below, which feature titles covering topics ranging from the under-explored significance of materials throughout Chinese art to an Indigenous retelling of California's history to the first investigation of how race and gender shaped the presentation and marketing of Modernist decor in postwar America.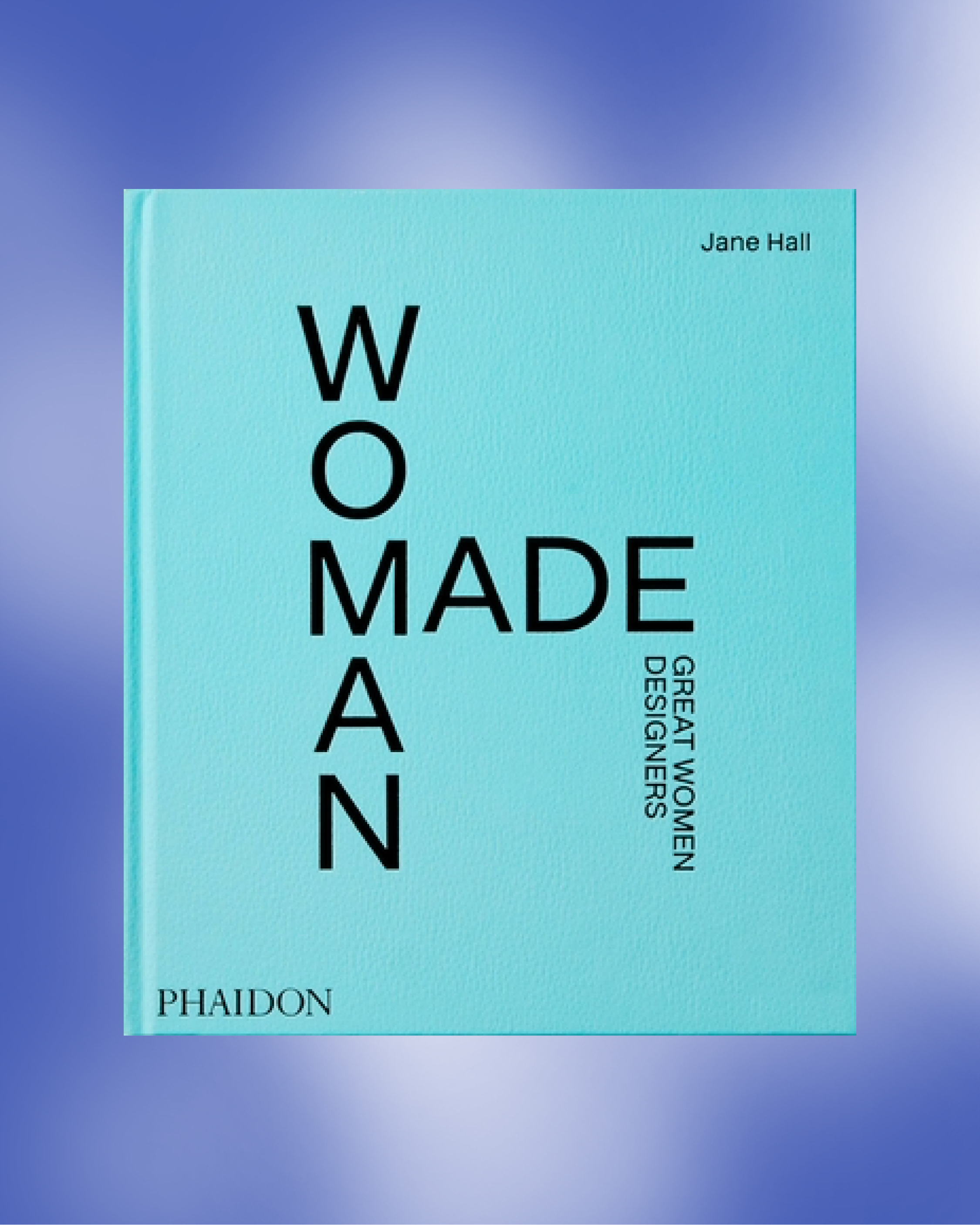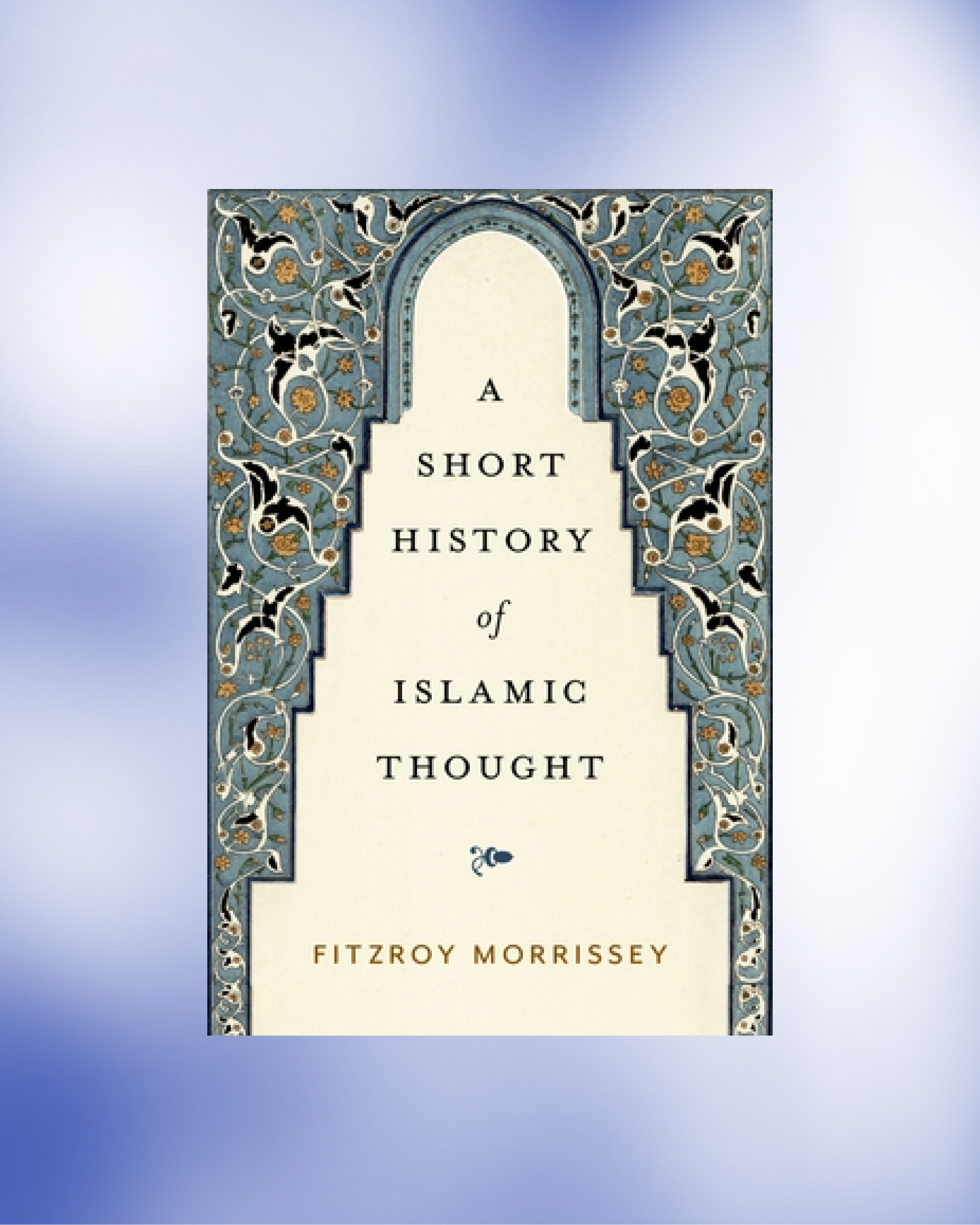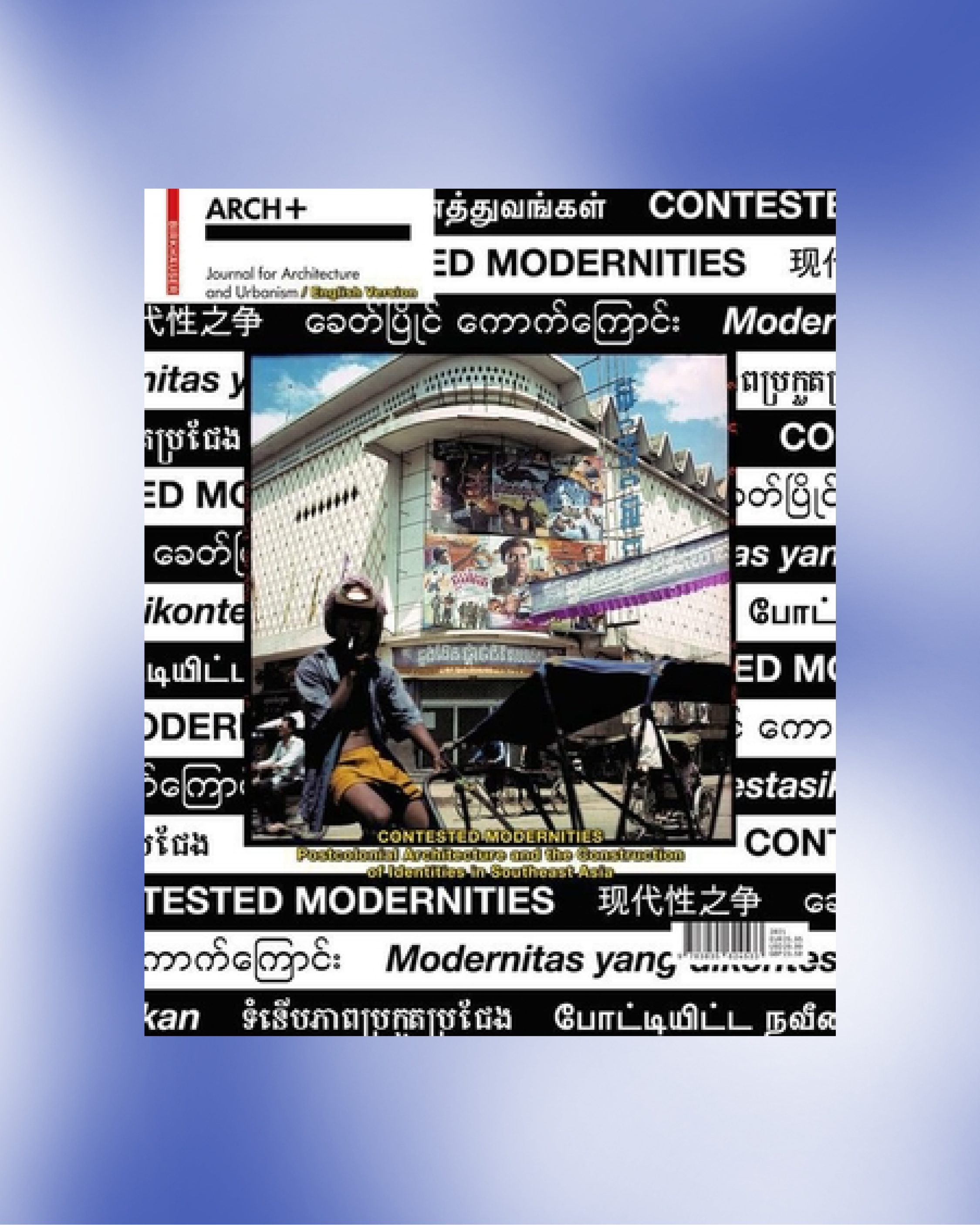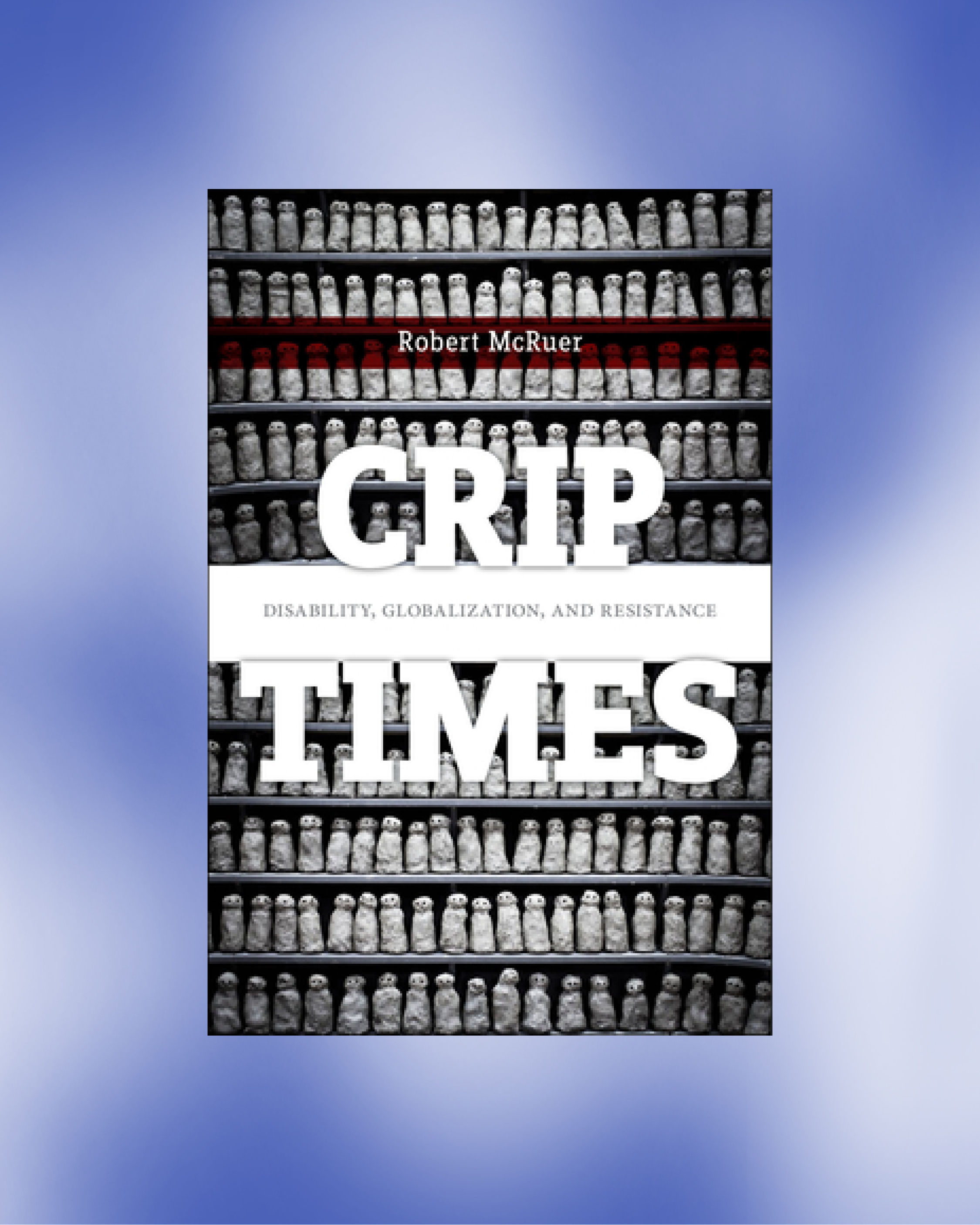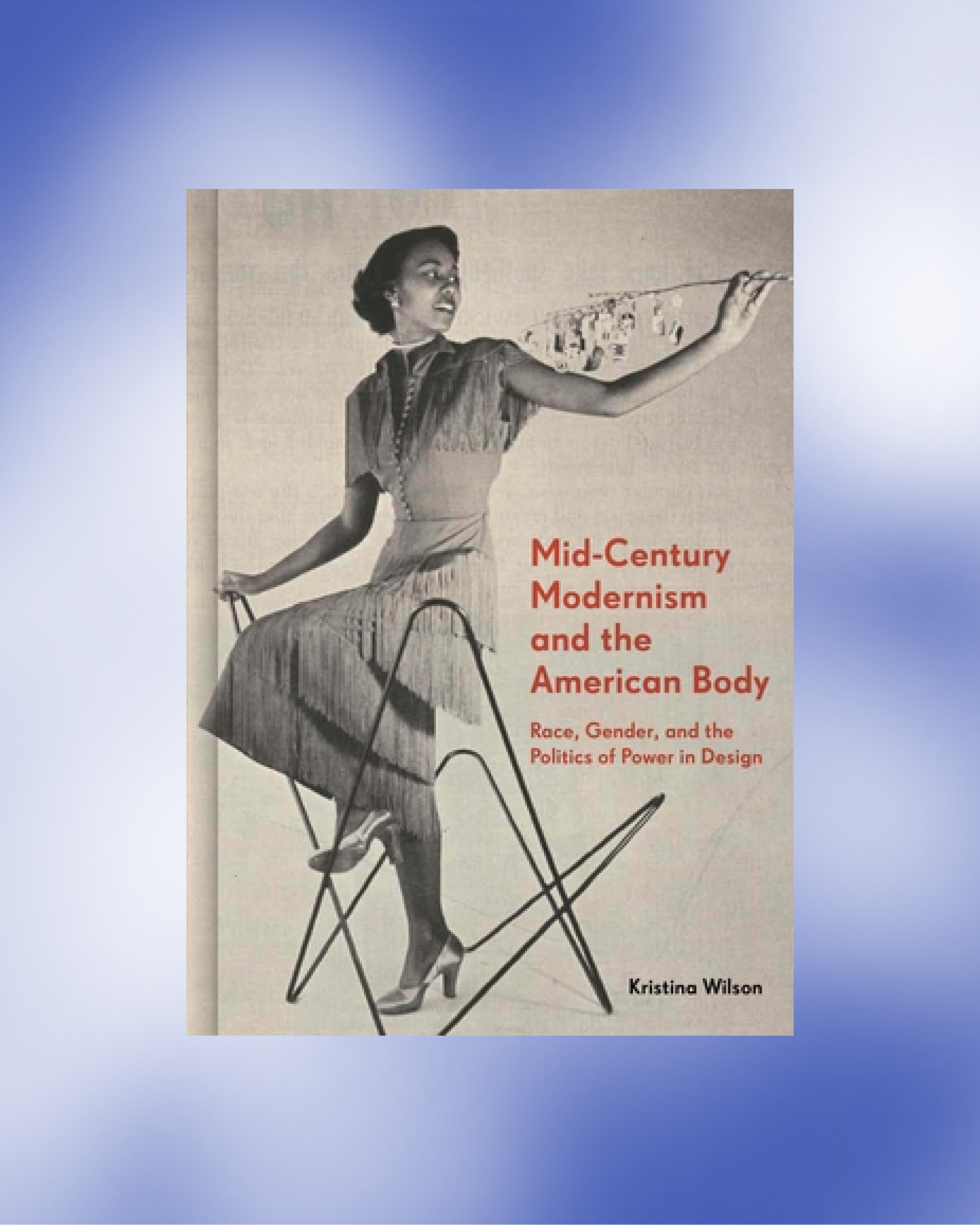 The Allure of Matter: Materiality Across Chinese Art, edited by Orianna Cacchione and Wei-Cheng Lin, University of Chicago, Center for the Art of East Asia, 2021, 9780935573640
Since the inventions of porcelain and gunpowder, Chinese artists have experimented with unconventional artistic materials and used conventional materials in unorthodox ways. This groundbreaking volume is the first publication to expound the trans-historical importance of materiality in Chinese art by bringing together essays from leading scholars, curators, and conservators. Essayists Anne Feng, Yuhang Li, Wei-Cheng Lin, Catherine Stuer, and Yusen Yu examine how materials including lacquer, crystal, paper, and gold stimulated advances in premodern Chinese art. Alex Burchmore, Orianna Cacchione, Nancy P. Lin, Sara Moy, and Rachel Rivenc analyze several instances of material experimentation in contemporary Chinese art in essays that consider materials as varied as gunpowder, plastic, and water. This book builds upon scholarship originally presented at the Art and Materiality Symposium, held on the occasion of the Smart Museum of Art's exhibition The Allure of Matter: Material Art from China.


Billionaire Wilderness: The Ultra-Wealthy and the Remaking of the American West, Justin Farrell, Princeton University Press, 2020, 9780691217123"
Billionaire Wilderness takes you inside the exclusive world of the ultra-wealthy, showing how today's richest people are using the natural environment to solve the existential dilemmas they face. Justin Farrell spent five years in Teton County, Wyoming, the richest county in the United States, and a community where income inequality is the worst in the nation. He conducted hundreds of in-depth interviews, gaining unprecedented access to tech CEOs, Wall Street financiers, oil magnates, and other prominent figures in business and politics. He also talked with the rural poor who live among the ultra-wealthy and often work for them. The result is a penetrating account of the far-reaching consequences of the massive accrual of wealth, and an eye-opening and sometimes troubling portrait of a changing American West where romanticizing rural poverty and conserving nature can be lucrative―socially as well as financially.


Black Utopias: Speculative Life and the Music of Other Worlds, Jayna Brown, Duke University Press, 2021, 9781478010548
In Black Utopias Jayna Brown takes up the concept of utopia as a way of exploring alternative states of being, doing, and imagining in Black culture. Musical, literary, and mystic practices become utopian enclaves in which Black people engage in modes of creative worldmaking. Brown explores the lives and work of Black women mystics Sojourner Truth and Rebecca Cox Jackson, musicians Alice Coltrane and Sun Ra, and the work of speculative fiction writers Samuel Delany and Octavia Butler as they decenter and destabilize the human, radically refusing liberal humanist ideas of subjectivity and species. Brown demonstrates that engaging in utopian practices Black subjects imagine and manifest new genres of existence and forms of collectivity. For Brown, utopia consists of those moments in the here and now when those excluded from the category human jump into other onto-epistemological realms. Black people—untethered from the hope of rights, recognition, or redress—celebrate themselves as elements in a cosmic effluvium.

Boyle Heights: How a Los Angeles Neighborhood Became the Future of American Democracy, George J. Sánchez, University of California Press, 2021, 9780520237070
The vision for America's cross-cultural future lies beyond the multicultural myth of the "great melting pot." That idea of diversity often imagined ethnically distinct urban districts—the Little Italys, Koreatowns, and Jewish quarters of American cities—built up over generations and occupying spaces that excluded one another. But the neighborhood of Boyle Heights shows us something altogether different: a dynamic, multiracial community that has forged solidarity through a history of social and political upheaval.

Boyle Heights is an in-depth history of the Los Angeles neighborhood, showcasing the potent experiences of its residents, from early contact between Spanish colonizers and native Californians to the internment of Japanese Americans during World War II, the hunt for hidden Communists among the Jewish population, negotiating citizenship and belonging among Latino migrants and Mexican American residents, and beyond. Through each period and every struggle, the residents of Boyle Heights have maintained remarkable solidarity across racial and ethnic lines, acting as a unified polyglot community even as their tribulations have become more explicitly racial in nature. Boyle Heights is immigrant America embodied, and it can serve as the true beacon on a hill toward which the country can strive in a time when racial solidarity and civic resistance have never been in greater need.

Contested Modernities: Postcolonial Architecture and the Construction of Identities in Southeast Asia, edited by ARCH+, published by ARCH+ and Birkhaüser, 2021, 9783035624533
In many countries of Southeast Asia, the middle years of the 20th century marked the dawn of a new era. Independence had been won from colonial powers, and young states such as Burma (Myanmar), Indonesia, Cambodia and Singapore were faced with the task of reconstituting themselves as nations and developing an independent identity. Architecture and urban planning played an important role in this process. Local manifestations of modernism emerged that sought to reconcile universal aspirations with specific social conditions. This volume critically examines this architectural and ideological heritage and argues for the preservation and redevelopment of these particular architectures, which are at risk of disappearing amid the rapid urbanization of today.

Cosmowomen: Places as Constellations, curated by Izaskun Chinchilla, La Galleria Nazionale, Silvana Editoriale, 2021, 9788836646722
Cosmowomen. Places as Constellations, curated by architect Izaskun Chinchilla, inhabits the space of the Salone Centrale with three complex and monumental structures made of sustainable materials. The structures are inspired by three armillary spheres, reduced models of the cosmos seen from the terrestrial perspective, used as astronomical instruments in antiquity and the Middle Ages to determine the position of celestial bodies.

Through a rich selection of 75 projects and 283 graphic images and drawings, the exhibition presents the work of 63 women architects from over 20 countries who come from the Bartlett School of Architecture in London. The show's fundamental hypothesis is that the full integration of women in the professional and academic field of architecture would generate new "places of reflection," or consolidate and expand the existing ones, by ultimately intensifying the relationships between those places and by creating a sort of a constellation.

Crip Times: Disability, Globalization, and Resistance, Robert McRuer, New York University Press, 2018, 9781479874156
Broadly attentive to the political and economic shifts of the last several decades, Robert McRuer asks how disability activists, artists and social movements generate change and resist the dominant forms of globalization in an age of austerity, or "crip times." Throughout Crip Times, McRuer considers how transnational queer disability theory and culture―activism, blogs, art, photography, literature, and performance―provide important and generative sites for both contesting austerity politics and imagining alternatives. The book engages various cultural flashpoints, including the spectacle surrounding the London 2012 Olympic and Paralympic Games; the murder trial of South African Paralympian Oscar Pistorius; the photography of Brazilian artist Livia Radwanski which documents the gentrification of Colonia Roma in Mexico City; the defiance of Chilean students demanding a free and accessible education for all; the sculpture and performance of UK artist Liz Crow; and the problematic rhetoric of "aspiration" dependent upon both able-bodied and disabled figurations that emerged in Thatcher's England.

Crip Times asserts that disabled people themselves are demanding that disability be central to our understanding of political economy and uneven development and suggests that, in some locations, their demand for disability justice is starting to register. Ultimately, McRuer argues that a politics of austerity will always generate the compulsion to fortify borders and to separate a narrowly defined "us" in need of protection from "them."

The Disability Studies Reader, edited by Lennard J. Davis, Routledge, 2021, 9780367536107
The Fourth Edition of the Disability Studies Reader breaks new ground by emphasizing the global, transgender, homonational, and posthuman conceptions of disability. Including physical disabilities, but exploring issues around pain, mental disability, and invisible disabilities, this edition explores more varieties of bodily and mental experience. New histories of the legal, social, and cultural give a broader picture of disability than ever before.

For a New Geography, Milton Santos; translation and introduction by Archie Davies, University of Minnesota Press, 2021, 9781517909086
Originally published in 1978, For a New Geography marked the emergence of Milton Santos as a major interpreter of geographical thought, a prominent Afro-Brazilian public intellectual, and a foremost global theorist of space. Arriving in English at a time of renewed interest in alternative geographical traditions and the history of radical geography, it has become a canonical work of critical geography.

A Little Devil in America: Notes in Praise of Black Performance, Hanif Abdurraqib, Random House, 2021, 9781984801197
"I was a devil in other countries, and I was a little devil in America, too." Inspired by these few words, spoken by Josephine Baker at the 1963 March on Washington, MacArthur "Genius Grant" Fellow and bestselling author Hanif Abdurraqib has written a profound and lasting reflection on how Black performance is inextricably woven into the fabric of American culture. Each moment in every performance he examines—whether it's the twenty-seven seconds in "Gimme Shelter" in which Merry Clayton wails the words "rape, murder," a schoolyard fistfight, a dance marathon, or the instant in a game of spades right after the cards are dealt—has layers of resonance in Black and white cultures, the politics of American empire, and Abdurraqib's own personal history of love, grief, and performance.

Touching on Michael Jackson, Patti LaBelle, Billy Dee Williams, the Wu-Tan Clan, Dave Chappelle, and more, Abdurraqib writes prose brimming with jubilation and pain. With care and generosity, he explains the poignancy of performances big and small, each one feeling intensely familiar and vital, both timeless and desperately urgent. Filled with sharp insight, humor, and heart, A Little Devil in America exalts the Black performance that unfolds in specific moments in time and space—from midcentury Paris to the moon, and back down again to a cramped living room in Columbus, Ohio.

Mid-Century Modernism and the American Body: Race, Gender, and the Politics of Power in Design, Kristina Wilson, Princeton University Press, 2021, 9780691208190
In the world of interior design, mid-century Modernism has left an indelible mark still seen and felt today in countless open-concept floor plans and spare, geometric furnishings. Yet despite our continued fascination, we rarely consider how this iconic design sensibility was marketed to the diverse audiences of its era. Examining advice manuals, advertisements in Life and Ebony, furniture, art, and more, Mid-Century Modernism and the American Body offers a powerful new look at how codes of race, gender, and identity influenced―and were influenced by―Modern design and shaped its presentation to consumers.

Taking us to the booming suburban landscape of postwar America, Kristina Wilson demonstrates that the ideals defined by popular Modernist furnishings were far from neutral or race-blind. Advertisers offered this aesthetic to White audiences as a solution for keeping dirt and outsiders at bay, an approach that reinforced middle-class White privilege. By contrast, media arenas such as Ebony magazine presented African American readers with an image of Modernism as a style of comfort, security, and social confidence. Wilson shows how etiquette and home decorating manuals served to control women by associating them with the domestic sphere, and she considers how furniture by George Nelson and Charles and Ray Eames, as well as smaller-scale decorative accessories, empowered some users, even while constraining others.

Pan-Arab Modernism 1968-2018: The History of Architectural Practice in the Middle East, Ricardo Camacho, et al, Actar, 2021, 9781948765275
Using Kuwait as a case study and Pan Arab Modernism as a lens, this book comes to fill two voids in the literature on Middle Eastern architecture: one is in practice and the other is in history. The current practice of architecture in Kuwait, the Gulf and the larger Middle East, is typically a-contextual and lacking any understanding of the local context. The architectural history, on the other hand, ignores the larger context of the Middle East and the influence of Pan Arabism is not configured into many analyses. Thus, this project seeks to tackle both. By providing a [re]contextualizing of the architectural history of Kuwait and bringing forgotten protagonists back into the dialogue, a nuanced reading of Pan Arab Modern architecture emerges. This book It aims to create a "knowledge generation" which can [re]define how a local generation is being influence on the ground.

The PM's Beirut Mansion: If Walls Could Speak, Nayla El-Solh, Unicorn Publishing, 2021, 9781913491390
In 160 stunning photographs, this book traces more than a century of Lebanon's social history and heritage by exploring its now-abandoned prime minister's mansion and the lives of the people who inhabited it. The once opulent mansion, situated in the Kantari district of Beirut, was occupied by Prime Minister Takieddine el-Solh and his wife Fadwa al-Barazi from 1973 to 1974 and again briefly in 1980. The photographs chart a shift from luxury to neglect, from rich and famous tastemakers at the house in its heyday to the refugees and squatters who inhabited the house in its abandoned years. Accompanying essays unravel the intriguing stories knitted into the building's bricks and mortar over the last 130 years.

Purity is a Myth: The Materiality of Concrete Art from Argentina, Brazil, and Uruguay, edited by Zanna Gilbert, et al, Getty Publications, 2021, 9781606067239
Purity Is a Myth presents new scholarship on Concrete art in Argentina, Brazil, and Uruguay from the 1940s to the 1960s. Originally coined by the Dutch artist Theo van Doesburg in 1930, the term concrete denotes abstract painting with no reference to external reality. Van Doesburg argued that there was nothing more real than a line, color, or plane. Artists such as Willys de Castro, Lygia Clark, Waldemar Cordeiro, Hermelindo Fiaminghi, Judith Lauand, Raúl Lozza, Tomás Maldonado, Hélio Oiticica, and Rhod Rothfuss would reinvent this concept in postwar Latin America.

Drawing on research conducted by Getty and international partners, the essays in this volume address a variety of topics, including the general history, emergence, and reception of Concrete art; processes and color; scientific analysis of works; illustrated chronologies of the paint industry in Brazil and Argentina; and Concrete design on paper. An innovative technical study of the Concrete art movement in Latin America, this volume will be indispensable to scholars, practitioners, and students of Latin American art.

Rainbow Warrior: My Life in Color, Gilbert Baker, Chicago Review Press, 2019, 9781641601504
In 1978, Harvey Milk asked Gilbert Baker to create a unifying symbol for the growing gay rights movement, and on June 25 of that year, Baker's Rainbow Flag debuted at San Francisco's Gay Freedom Day Parade. Baker had no idea his creation would become an international emblem of liberation, forever cementing his pivotal role in helping to define the modern LGBTQ movement. Rainbow Warrior is Baker's passionate personal chronicle, from a repressive childhood in 1950s Kansas to a harrowing stint in the US Army, and finally his arrival in San Francisco, where he bloomed as both a visual artist and social justice activist. His fascinating story weaves through the early years of the struggle for LGBTQ rights, when he worked closely with Milk, Cleve Jones, and the Sisters of Perpetual Indulgence. Baker continued his flag-making, street theater and activism through the Reagan years and the AIDS crisis. And in 1994, Baker spearheaded the effort to fabricate a mile-long Rainbow Flag—at the time, the world's longest—to celebrate the twenty-fifth anniversary of the Stonewall uprising in New York City. Gilbert and parade organizers battled with Mayor Rudy Giuliani for the right to carry it up Fifth Avenue, past St. Patrick's Cathedral. Today, the Rainbow Flag has become a worldwide symbol of LGBTQ diversity and inclusiveness, and its colorful hues have illuminated landmarks from the White House to the Eiffel Tower to the Sydney Opera House. Gilbert Baker often called himself the "Gay Betsy Ross," and readers of his colorful, irreverent, and deeply personal memoir will find it difficult to disagree.

A Short History of Islamic Thought, Fitzroy Morrissey, Oxford University Press, 2021, 9780197522011
While much has been written about Islam, particularly over the twenty-five years, few books have explored the full range of the ideas that have defined the faith over a millennium and a half. Fitzroy Morrissey provides a clear and concise introduction to the origins and sources of Islamic thought, from its beginnings in the 7th century to the current moment. He explores the major ideas and introduces the major figures—those who over the centuries have broached life's major questions, from the nature of God and the existence of free will to gender relations and the ordering of society, and in the process defined Islam. Drawing on Arabic and Persian primary texts, as well as the latest scholarship, A Short History of Islamic Thought explains the key teachings of the Qur'an and Hadith, the great books of Islamic theology, philosophy, and law, as well as the mystical writings of the Sufis.

It evaluates the impact of foreign cultures-Greek and Persian, Jewish and Christian-on early Islam, accounts for the crystallization of the Sunni and Shi'i forms of the faith, and accounts for the rise of such trends as Islamic modernism and Islamism. Above all, it reveals the fundamental principles of Islamic thought, both as a source of inspiration for Muslims today and as illuminating and rewarding in their own right.

The Soul of a Nation Reader: Writings by and about Black American Artists, 1960-1980, edited by Mark Godfrey and Allie Biswas, Gregory R. Miller and Co., 2021, 9781941366325
The Soul of a Nation Reader: Writings by and about Black American Artists is a comprehensive compendium of artists and writers confronting questions of Black identity, activism, and social responsibility in the age of Malcolm X and the Black Panthers. Conceived as a reader connected to the landmark exhibition Soul of a Nation: Art in the Age of Black Power, which shone a light on the vital contributions made by Black artists over two decades, this anthology collects over 200 texts from the artists, critics, curators, and others who sought to shape and define the art of their time.

Exhaustively researched and edited by exhibition curator Mark Godfrey, who provides the substantial introduction, and Allie Biswas, included are rare and out-of-print texts from artists and writers, as well as texts published for the first time ever.

We Are the Land: A History of Native California, Damon B. Akins & William J. Bauer, Jr., University of California Press, 2021, 9780520280496
Before there was such a thing as "California," there were the People and the Land. Manifest Destiny, the Gold Rush, and settler colonial society drew maps, displaced Indigenous People, and reshaped the land, but they did not make California. Rather, the lives and legacies of the people native to the land shaped the creation of California. We Are the Land is the first and most comprehensive text of its kind, centering the long history of California around the lives and legacies of the Indigenous people who shaped it. Beginning with the ethnogenesis of California Indians, We Are the Land recounts the centrality of the Native presence from before European colonization through statehood—paying particularly close attention to the persistence and activism of California Indians in the late twentieth and early twenty-first centuries. The book deftly contextualizes the first encounters with Europeans, Spanish missions, Mexican secularization, the devastation of the Gold Rush and statehood, genocide, efforts to reclaim land, and the organization and activism for sovereignty that built today's casino economy. A text designed to fill the glaring need for an accessible overview of California Indian history, We Are the Land will be a core resource in a variety of classroom settings, as well as for casual readers and policymakers interested in a history that centers the native experience.

Woman Made: Great Women Designers, Jane Hall, Phaidon, 2021, 9781838662851
Featuring more than 200 designers from more than 50 countries, including icons and trailblazers past and present such as Ray Eames, Eileen Gray, Florence Knoll, Ilse Crawford, Faye Toogood, Nathalie du Pasquier, it records and illuminates the fascinating and overlooked history of women preeminent in the field. With each designer represented by a key product and short text, this fascinating A-Z survey shines a vital spotlight on the most extraordinary objects made by women designers but, more importantly, offers a compelling primer on the best in the field of design demonstrating that design is not—and never has been—a man's world.