M.Arch 1 Alum Alessio Grancini: On Taking a 'Magic Leap' into AR After SCI-Arc
Alessio Grancini (M.Arch 1 '18) is an AR engineer at Magic Leap. He was the recipient of the SCI-Arc Gehry Thesis prize in 2018, for exceptional work on his graduate thesis, Games of Deletion. The team project was developed in collaboration with fellow SCI-Arc alum Runze Zhang, (M.Arch 2 '18), and featured an AR mobile application which anticipated and interpreted parts of the current ecosystem of the metaverse, where virtual property and goods are becoming increasingly important, causing one of the major generational changes in thinking about the meaning of ownership.
Alessio also led the AR work for Interfaces, Morphosis's project at Milan Design Week in 2019, and recently exposed the work done for the "AR Keyboard" at Magic Leap at the Augmented Reality World Expo in Santa Clara in June 2022.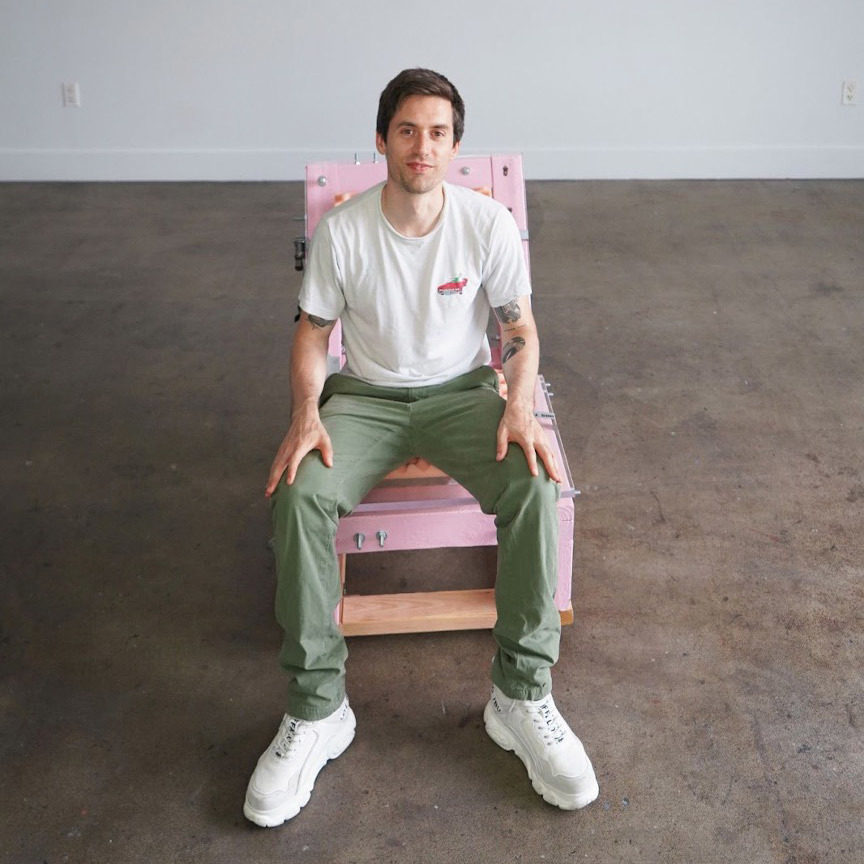 Originally from Italy, Alessio attended the M.Arch 1 program at SCI-Arc after obtaining a bachelor's degree in architecture at Polytechnic University of Milan. Alessio worked at award-winning practice Morphosis from 2018 to 2020, leading the XR efforts in the Department of Advanced Technology. His projects and advancement in XR led him to the role of Senior AR Prototype Engineer at Magic Leap.
It is not uncommon for SCI-Arc students to succeed in an alternative path to the profession of architecture, given the STEM preparation offered in its many programs. We spoke with Alessio about how the multiple skills learnt during his architecture education has led him to adjacent industries.
How did your journey into augmented reality begin? Why was it so critical for you as a student to explore this medium in depth?
I actually started to learn about the XR environment by playing with virtual reality. My very first approach with it was quite straightforward: I was doing one of my first internships in an architecture firm in Milan in 2014. They were very interested in parametric design—at that time parametric architecture started unlocking a lot of solutions in the field and it became the trend among progressive architecture practices and schools. The fact that you could produce endless incredible geometries was great, but making physical models of parametric iterations was often a challenge for every company. The output of the work would often remain as a nice render visualization. I think the company I was working with did not have any interest in VR at that time, so I just explored it on my own, and I thought that visualizing projects in VR was just making everything different and more fun in my workflow. I got "stuck" with it, and from there I got to know about AR as well.
I wanted to be at SCI-Arc because I was intrigued about the use of technology for design purposes, and I kept exploring XR here when I had a chance, until developing apps became the norm thanks to Peter Testa and Devyn Weiser's studios and seminars.
Shoutout to Runze [Zhang, Grancini's thesis partner and co-creator of Games of Deletion] as well, he taught me so much about the more technical sides of AR and helped me develop curiosity for the subject in the years. He is now working at TikTok and pushing the boundary of augmented reality for social media.
I also had the chance to work in a game studio for my summer internship before last year at SCI-Arc, in which we built a VR game. Because of the "underwater" nature of the game, the work was all centered on avoiding motion sickness during the experience. I consider that one of the richest work experiences I had and that substantially contributed to my education in the field.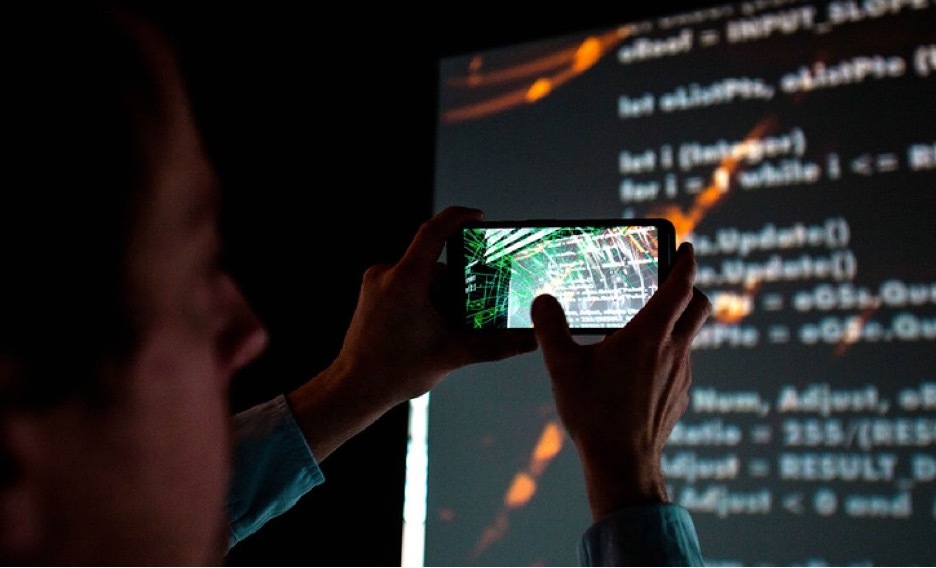 Your thesis Games of Deletion made quite a splash at SCI-Arc. Can you discuss why the influence of augmented reality represented in your project is important for the field of architecture?
I would like to reflect on this topic from a larger perspective. I loved being at SCI-Arc and being part of the design community because I felt that in this place talking ideas was the priority. I believe discussion and agreements "comes before doing the work." Talking ideas at SCI-Arc for me was studying trends, defining priorities, making impactful decisions. Looking into technologies like the ones in XR, it is unavoidable for someone curious about the future exploring the subject at a certain capacity. The latest metaverse boom doesn't come as a surprise, it's been in the making for years and now the economy that supports it is finally growing at scale. On this line, I wanted to leave a trace and a contribution that could get myself and others started on the future of the practice.

Games of Deletion is a project that can be interpreted in many ways. At the surface, it can represent a game at an urban scale, a little bit like "Pokemon Go" where there are physical landmarks that are connected to virtual locations. The players are rewarded if they play the game at the designated physical sites and so on. More in detail, Games of Deletion is about the future of communications and the flattening of our virtual and physical space into only one dimension. A reading that made me confident about the work we were doing was The Stack by [SCI-Arc faculty] Benjamin Bratton. A part of the book highlights the difference in thinking space vertically and horizontally. I think that was when everything started to click! The Stack includes a large variety of topics that highlights the complexity of the spaces of tomorrow. How does it look like an architecture where interaction with space is software embedded? How does it work? But mostly, why?
Games of Deletion, in a format of thesis projects, tried to answer these questions. The most scenic aspect of the game was that, whenever a player would face a mural, there was the possibility to communicate with another player facing a mural in a different part of the world. This virtual portal would not only create communication between players, but because of its scale, it would also visually collapse one city into another one. This moment reminds me of the dramatic end of Evangelion, a popular cult anime, but in a good light, where this "live fusion" of boundaries informs and does not destroy.
Finally, the real question for me was also: what is the real weight of a virtual space? What could be the economy that supports such a "futile" model of experience? I guess, just looking at the use of social media today, we could argue that the value of virtual spaces has changed and so has the definition of space.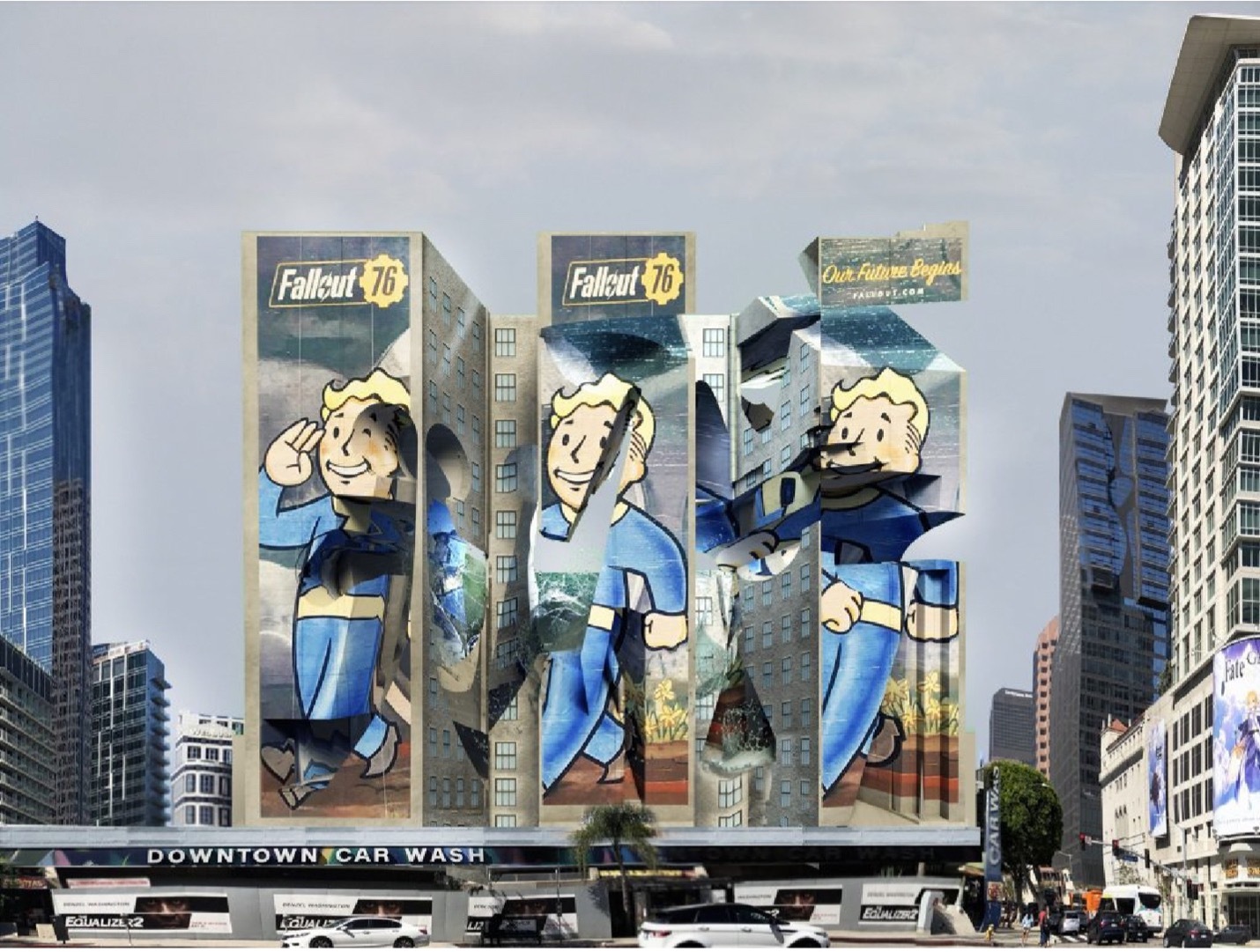 How do you think your skillsets and experiences take shape within your architecture practice, and what have been the most rewarding elements so far?
Working at Morphosis, I understood that I wanted to build methods of visualization and let go for a while my desire of only producing visualization. I discovered that I enjoy building scalable solutions that can change the life of many, putting design qualities as a first requirement. Which overall might be arguably described as one of the foundations of architecture as well.
A project that I found very rewarding has been an AR app for a friend of mine that was interested in starting an ADU business. Starting a business generally is not an easy task, it comes with a lot of expenses and can generate a lot of anxiety. But we came up with a model that demonstrated how an AR solution could get you started on something of this kind.
I built an augmented reality app that would showcase their ADU design. It was a simple idea, that would let the user interact with the house in three different ways: iso view, immersive first-person view, and AR. The level of experience of the house was "augmented" in the real sense of the term. Even if not built, the house felt like a plausible solution, a step away from the moment of construction. The app has also been developed for AR headsets to reinforce the feeling of presence during client presentation or pitches.
Fortunately, the app was a success, and got him started on earning enough for starting to build ADUs. Maybe it was timing, maybe it was luck, the medium was effective in building a budget. The impact of this app was very meaningful to me, and I was looking forward to repeating the experience with different parameters. I think joining a company like Magic Leap was very natural at this point for me. Magic Leap builds solutions for enterprise, from healthcare to education; this company is really changing the ways of working. I was eager to be part of such a vision.
Can you talk about your time at SCI-Arc? How have your studies at SCI-Arc affected you throughout your career so far?
Generally, education in the United States for me was a big mind shift. From the schedule intensity to the economics, saying that SCI-Arc was a smooth ride wouldn't be true at all. I was lucky enough to receive constant scholarship funds during my studies at SCI-Arc. Scholarships for me have been a vital resource through the years, and I would like to mention that I often preferred digital models and render to the production of physical maquettes also for a matter of personal survival and generally sustainability.
Overall, being at SCI-Arc was a blast every day for me, and if there is something that makes it so are the people I met. Some of my classmates became my best friends and the design sensibility you learn being in that space is just unprecedented. The last year for me was the one I like to remember the most because of the great focus on the thesis project for almost a year and a half. That extension of time and deep focus on the subject was fortunate and due to my instructors' approach.
One thing I struggled with at SCI-Arc was the learning of certain topics in depth. I always felt like a generalist, and I was eager to master one specific subject during my last year. Another thing that could be considered a challenge is that SCI-Arc is a competitive community. From students to teachers, you can feel the electricity running in the hall's pinups. Meanwhile this can be hard to tolerate from a student perspective, I think it is also needed to maintain a certain level of curiosity.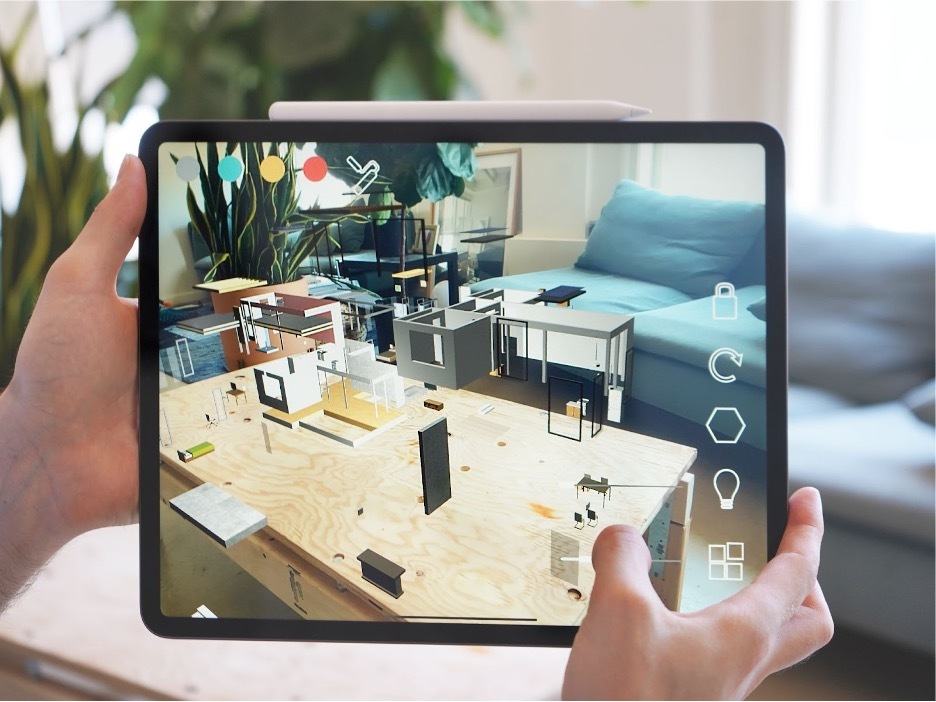 What does your current work at Magic Leap entail?
At Magic Leap I am a Senior AR Prototype Engineer. The role of a prototype engineer is very stimulating from both a design and engineering perspective. My tasks consist of actively participating in an XR application design process, and after that bring the app to life for the first time. In some instances, the work is passed to another team, in other ones you get to bring that application to be scalable and production ready. This role is a mix of design and engineering, and without doubt for me is a "dream" job. I always did quite the same on my own, this is just a similar workflow, but on steroids and plugged into a company that is changing the future of computing.
I love to keep myself in the loop with events and workshops as well. Design and coding are some of my favorite things, but being part of this complex organogram you understand how much the role of leadership is determining for building a successful product as well. Speaking and mentoring people helps me grow leadership skills, confidence, and just generally get out from my desk space for some time.
Magic Leap has some of the most top-notch designers and engineers in the XR scene and making apps for a more human scale firm like Morphosis is very different from building apps for a company with 1000+ employees. I would like to highlight something in this instance that is the company culture. Magic Leap has an amazing company culture. My managers are extremely talented and incredibly supportive and respectful as well.

I feel like my impact and responsibility at the company is increasing day by day, and in large part my contribution remains as such because of my teammate mentorship, support, and consideration. This is something rare to find and I feel lucky to be included in this scenario. The excitement of the AR community is palpable, and I could never have dreamed to work beside pioneers of the profession as I do now. Things got real and SCI-Arc had a key role in this.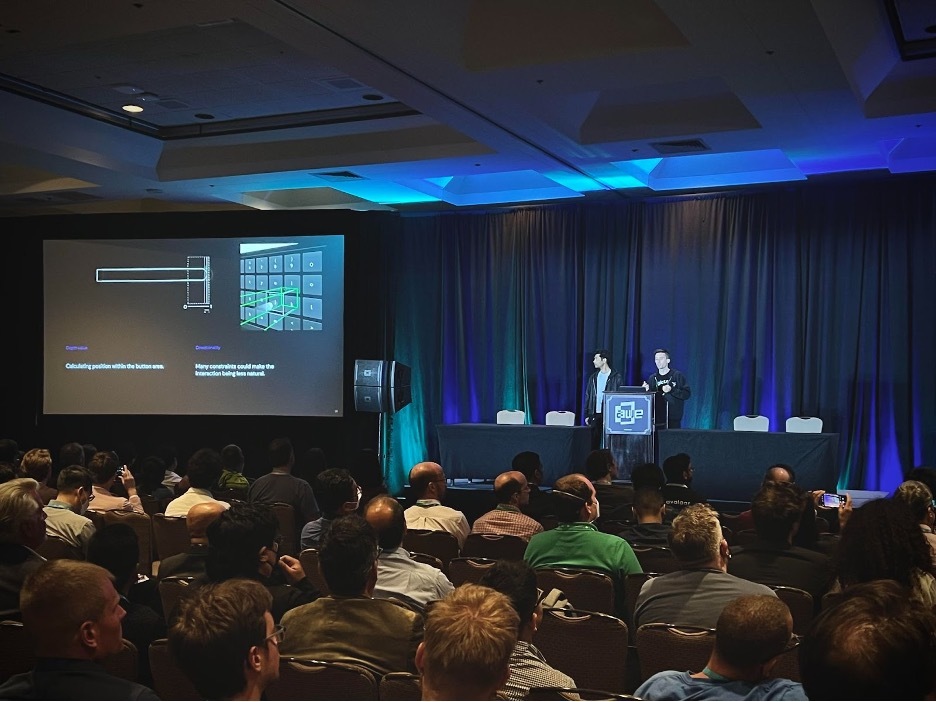 How would you describe your transition from an architecture studio to a tech company?
Applying for a tech company is very different from applying for an architecture firm. Meanwhile, for an architecture firm there is a lot of weight on your visual portfolio and usually there is not such a high number of interview stages. For instance, in tech you might go through four-five interviews, and more during the pandemic. Every interview has its own challenges about a set of skills that the candidate needs to prove, and it's not uncommon knowing very well your co-workers once you start because of the time you passed with them during the interview process. In my specific case I had one technical interview, one behavioral, one problem solving, and many others to touch base with significant members of the company.
Even if maybe not the most talented programmer, I found myself having a great advantage in the phase of interviewing because of my presentations and general organizational skills that you learn as a foundation in architecture school. Believe me, the "look good" feeling works everywhere, but of course doesn't have to be the only box checked. It's more of a determining plus.
As an international student you had to go through a visa application process, can you talk through your experience for students that will soon be seeking a working visa in the states?
My visa application has been quite a journey and because of that I became such an expert on the subject that I tend to guide students and applicants through the process periodically. I didn't really want to become an expert, but I figured I had to! When I was at Morphosis I was recommended to pursue an O-1 application, which is the so-called "Visa for Extraordinary Ability." I soon discovered that it entails an immense amount of extra work. In short, this visa requires an application where you gather all of the work you have done, present it to the best of your ability and finally hope that USCIS recognizes you.
My first try was almost entirely handled by my lawyer. He was confident in my application because of the long list of academic achievements and being new to the game, I trusted him. Unfortunately, the application was not successful, and I found myself dealing with this process a second time less that 11 months away from my student visa expiration. Regardless of the frustration during the procedure, it taught me that you are the best presenter for the work you have done.
When I joined Magic Leap I repeated the process, but this time with more control on the application and its own presentation. The application was on the surface quite similar, but with way more structure and rich details. This attitude together with the great work of Magic Leap's law team allowed me to obtain the visa on time and be here in LA currently.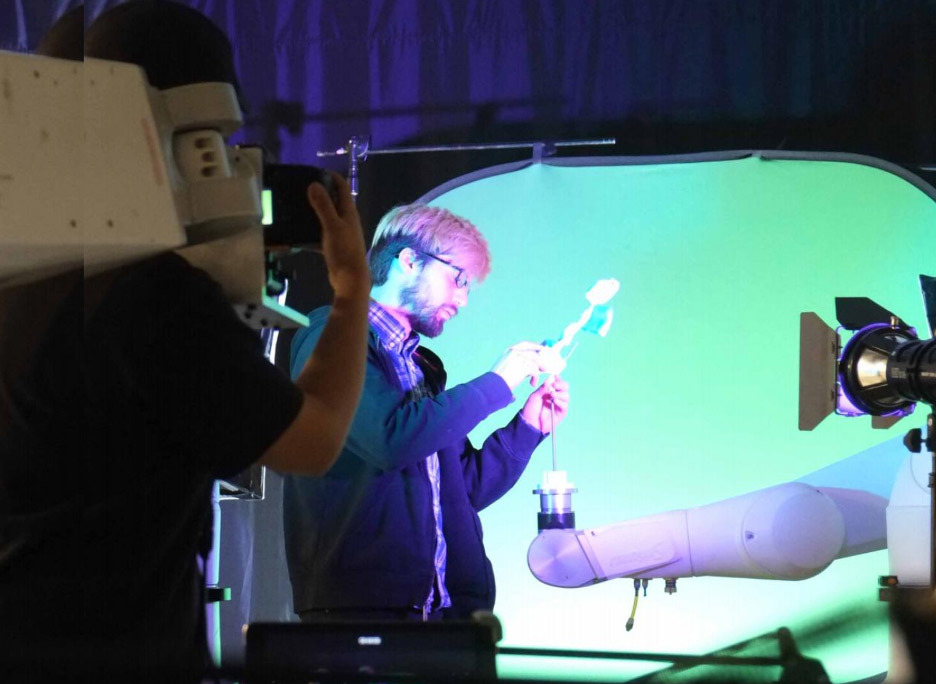 Do you have any recommendations you would share future generations of students, either at SCI-Arc or in architecture in general?
I am actively speaking with students that are looking for jobs in the XR field and related fields. It's rewarding. I wish at the time I could have someone that told me the things I know just now and feels natural for me to give back to the community. A great challenge that comes with an architecture degree is the deep focus toward a topic you are passionate about. Or just generally understanding your niche, because architecture includes ways to many incredible subjects that you tend to discover and fall in love with. Also, extra time to learn about that topic seems quite a hard task in an environment where assignments are back-to-back and as a student you are more dealing with the full picture and GPA concerns. You might get lost.
I believe the fast pace of SCI-Arc is a bulletproof preparation for any experience after graduation, but as a student, your time and what you learn is also important and informed by your goals. My suggestion is to look for a niche that represents your personality the most and keeps you curious. Something that requires you to put in effort that you can see growing in the future. Something that evokes motivation, interest, and dialogue with others. When you focus on one topic, it doesn't necessarily mean that everything else will be abandoned. At least for me, it was just the right first step to take toward something bigger.
Another important factor is that sometimes I feel you should go for something you want to do, even if not completely backed up by your skills. Finding yourself in uncomfortable situations is the first step toward something that eventually will change you as a person.