Recent Kappe Library Acquisitions Highlight AAPI Community in Design Culture
In acknowledgement of Asian American and Pacific Islander Heritage Month, in coordination with its Expanding the Archives program aimed at diversifying SCI-Arc's library collection, the Kappe Library is proud to share its recent acquisitions for the month of May.

Volumes selected for this month's Kappe Reading List highlight work and individuals representing the AAPI community, including titles that broach a new history of modern Japanese architecture from an environmental perspective, investigations into the rich architecture of post-Mao China and its broad cultural impact, how South Asian architects broke with the colonial past and found novel ways to negotiate modernism's universalist claims with the material and labor conditions on the ground, and the first survey of China's leading female architects.

Each quarter, SCI-Arc releases a reading list, curated by the Kappe Library's Manager Kevin McMahon, Librarian Stefanie Crump, and others, representing a cohesive, interdisciplinary collection of books, e-books, and articles featuring pertinent themes and authors. The reading lists reflect the overall mission of the Kappe Library to build its collection with representation and inclusivity in mind, but also incongruity, specificity, and relevance to the discourses taking place at SCI-Arc.
Complete reading list below.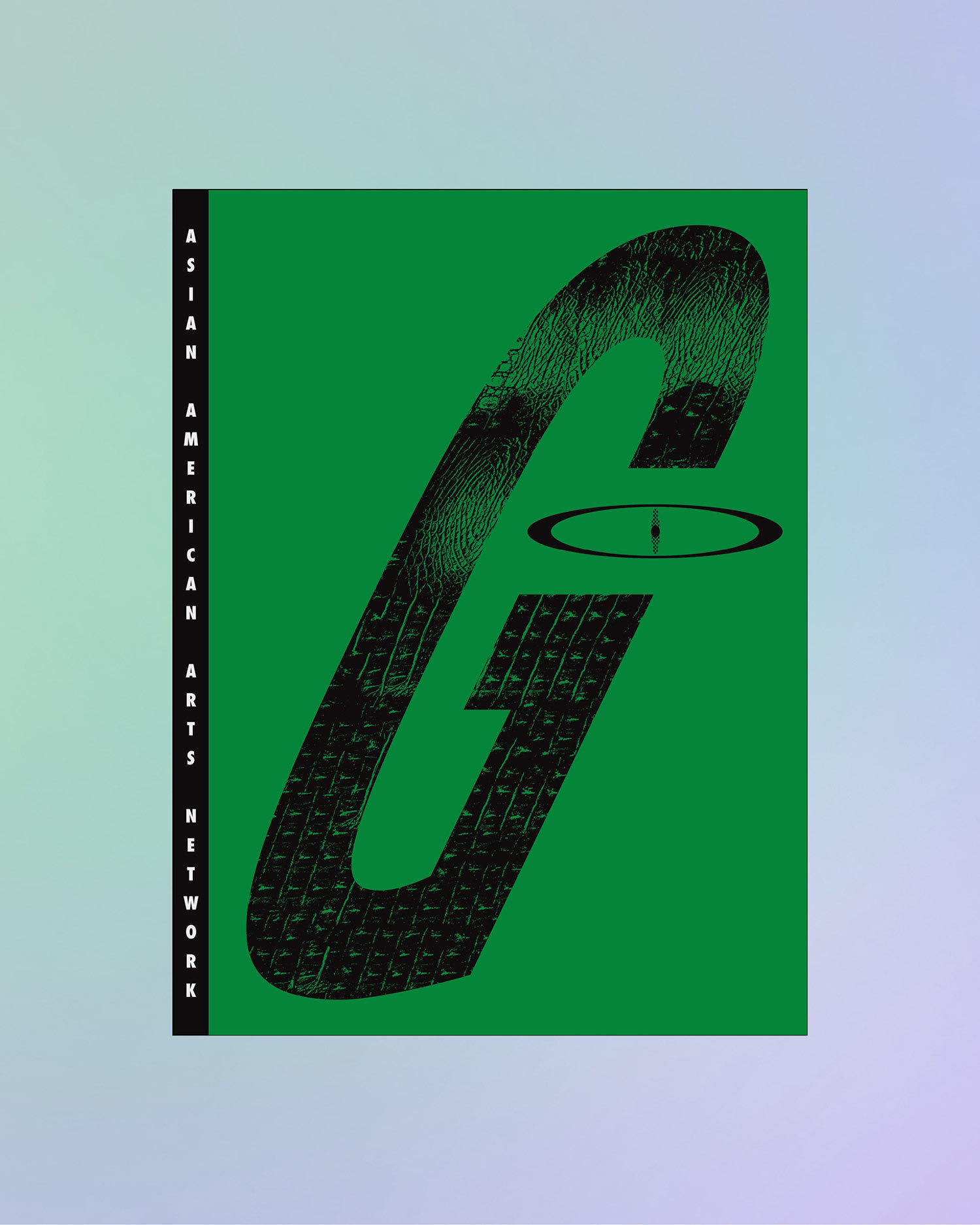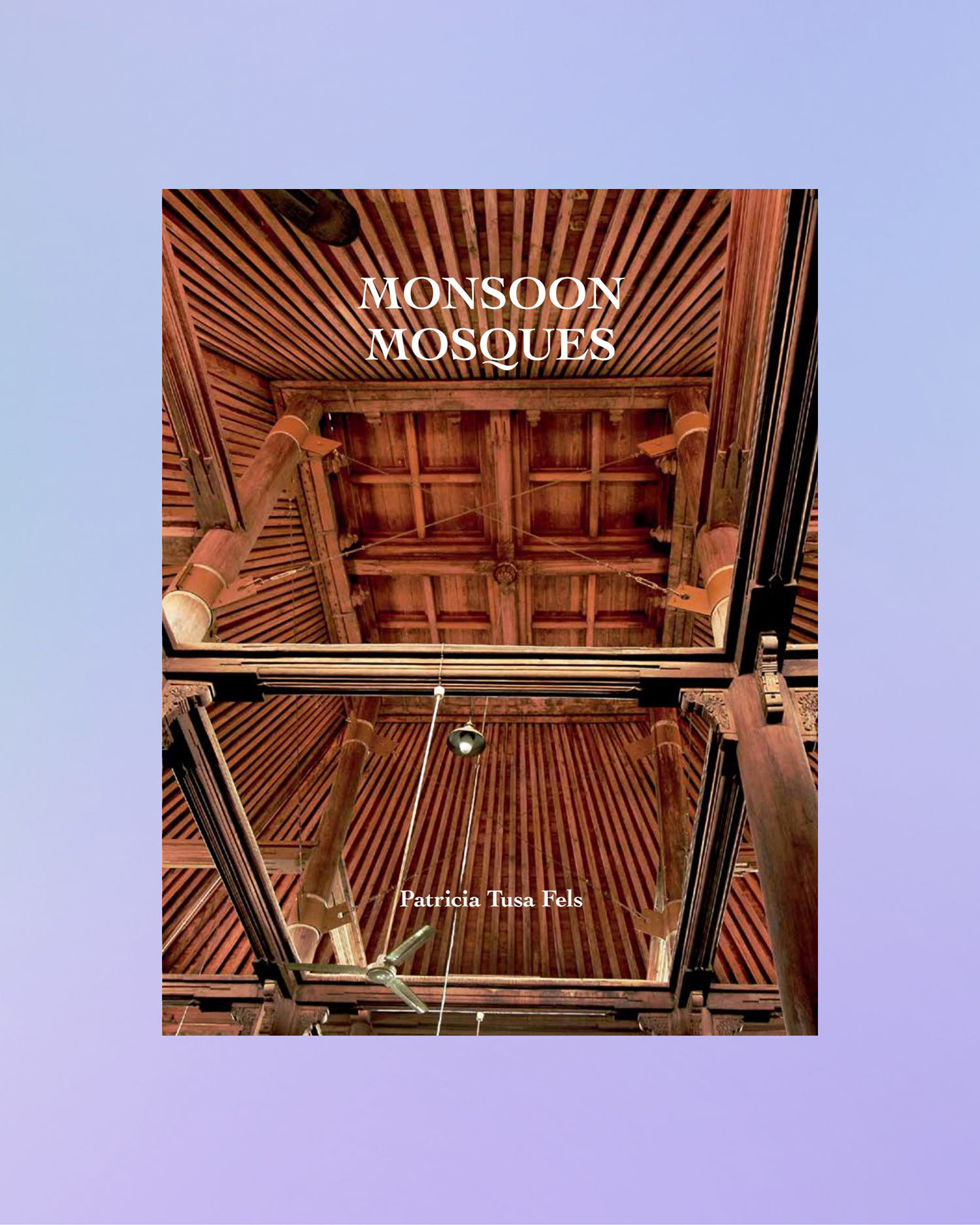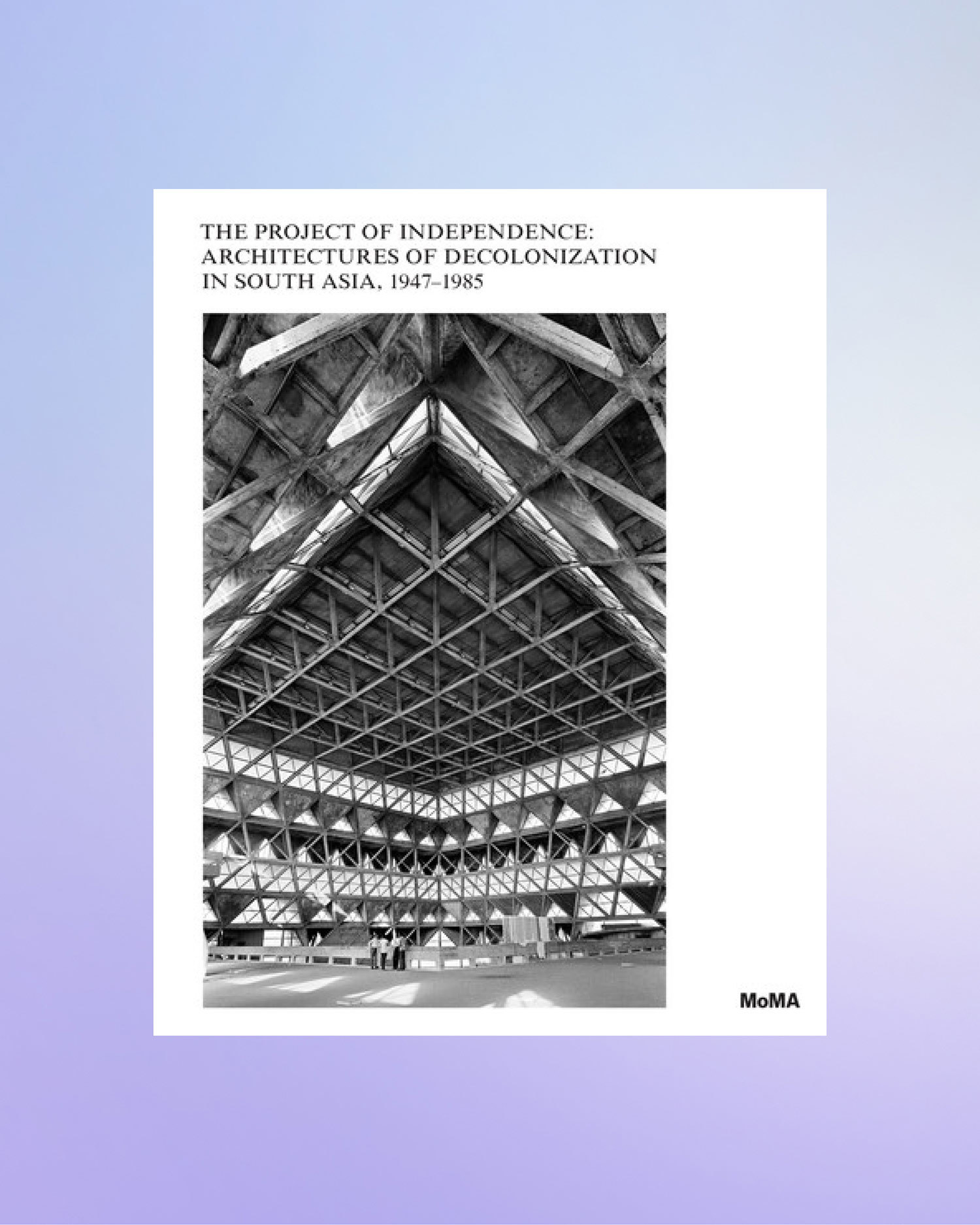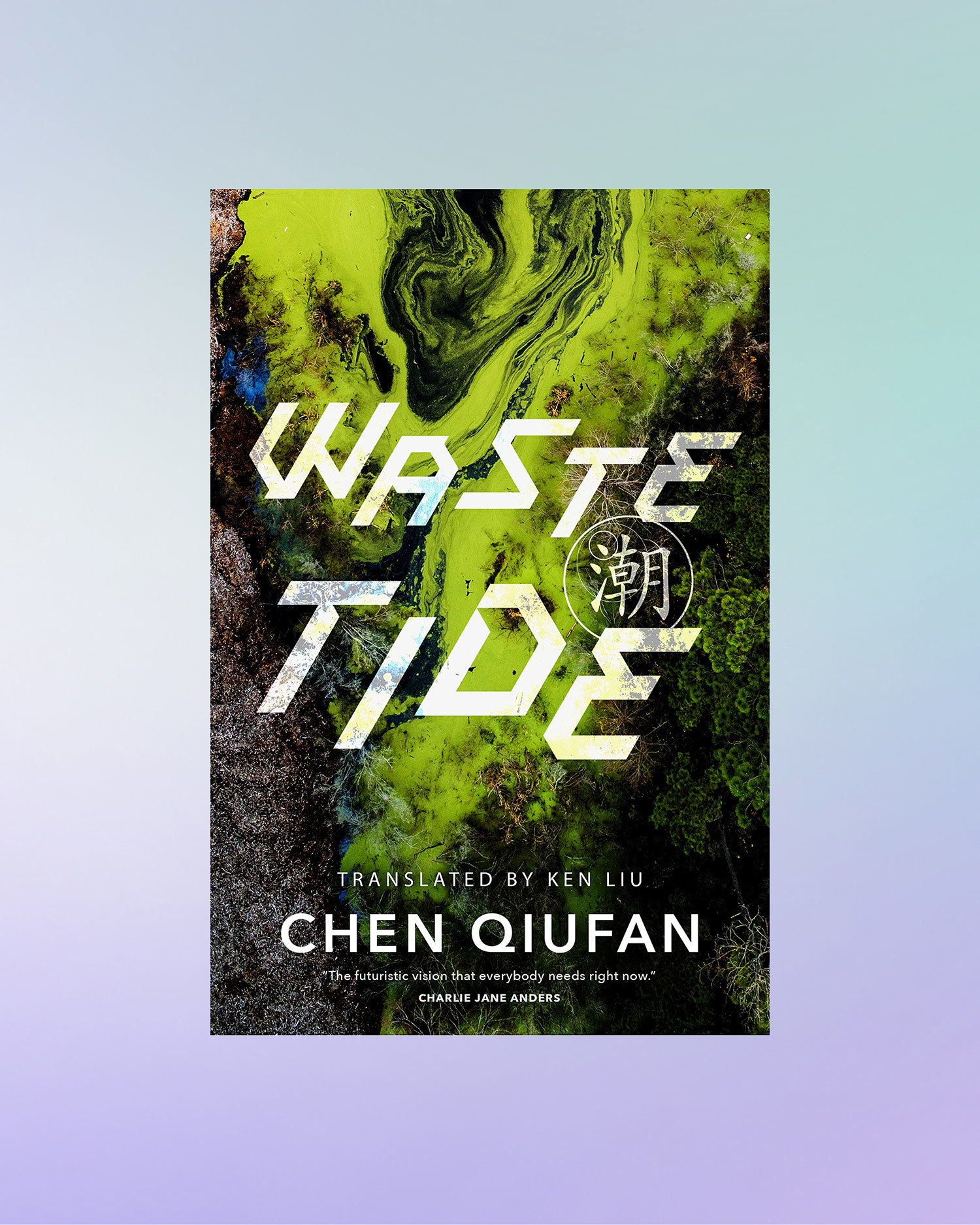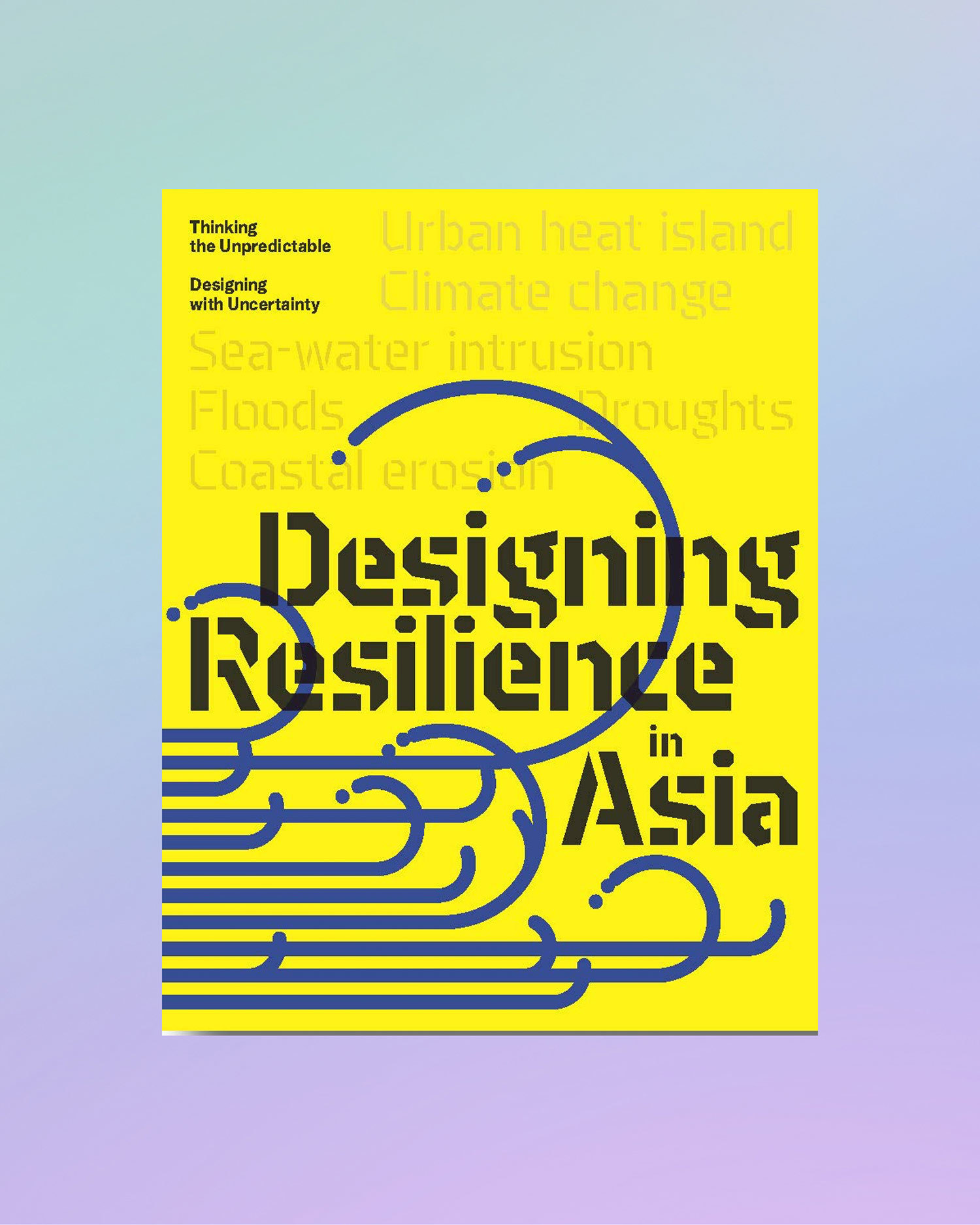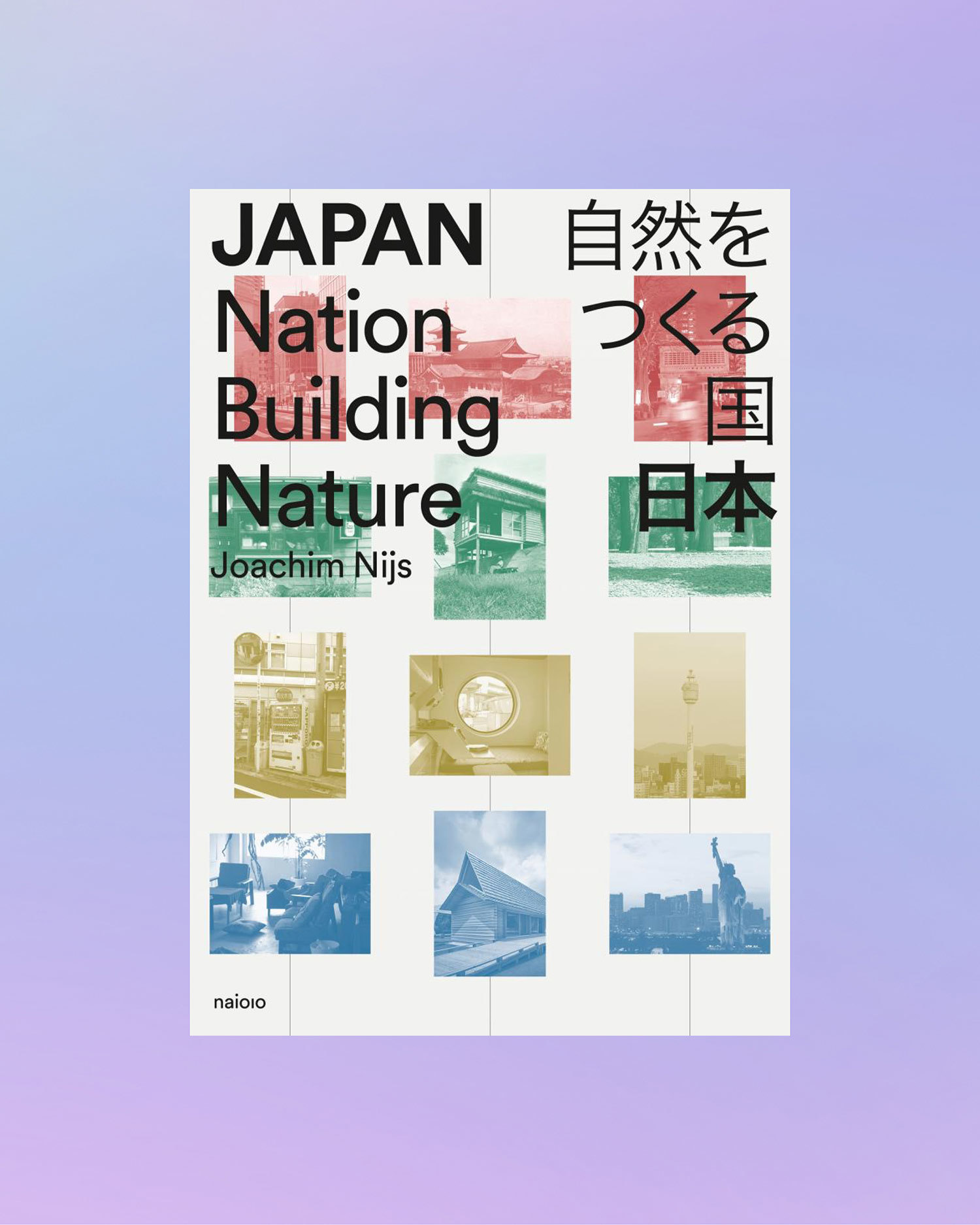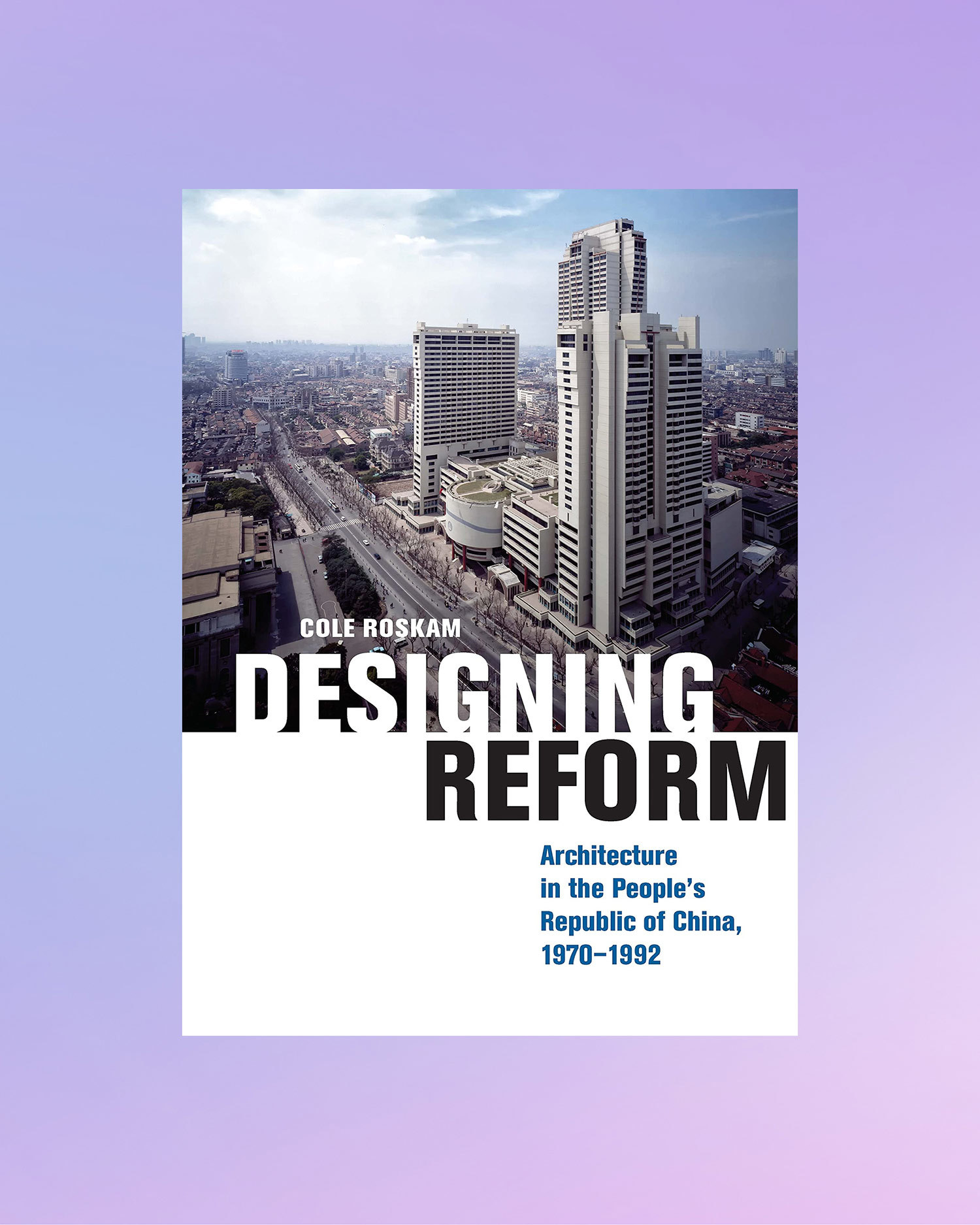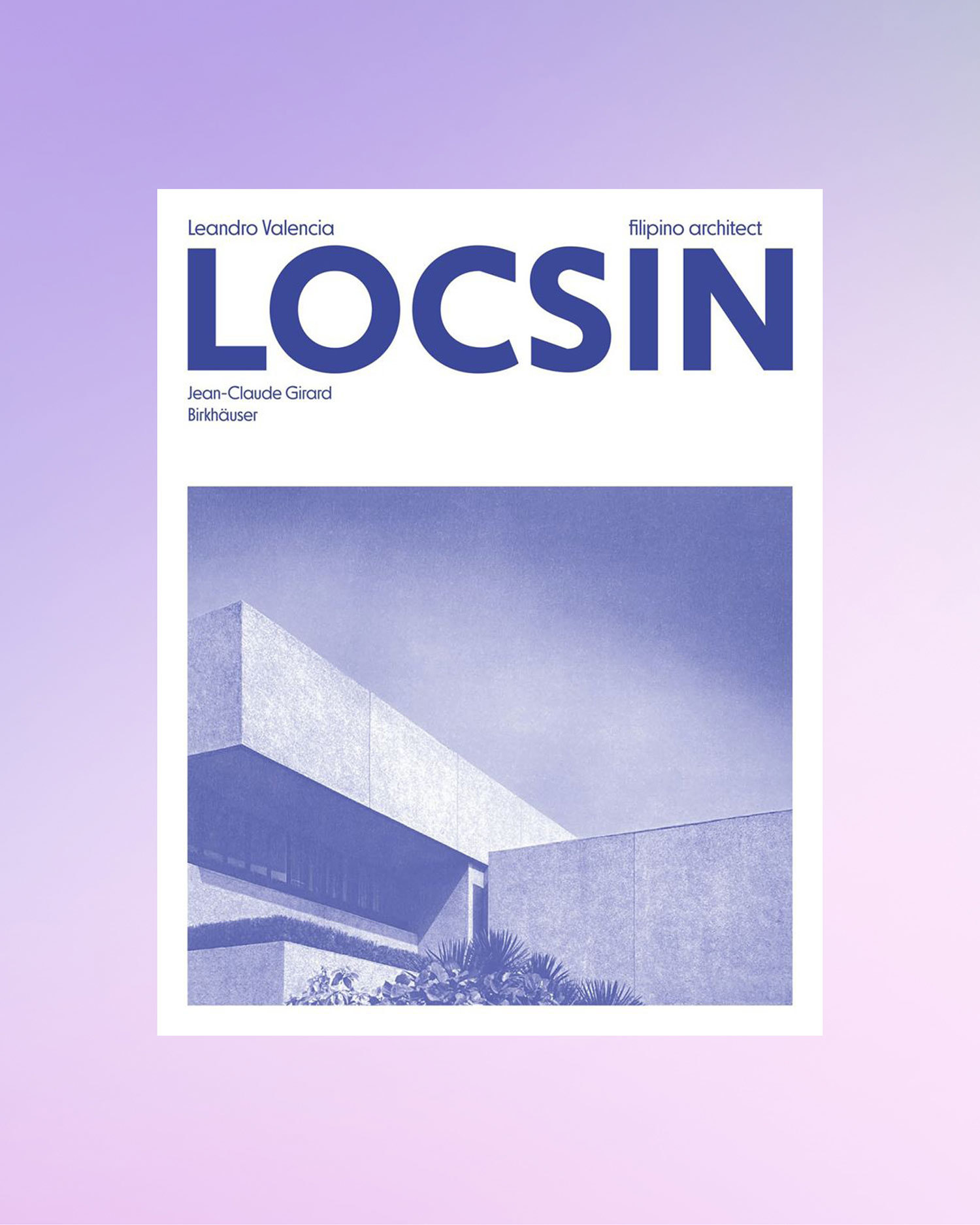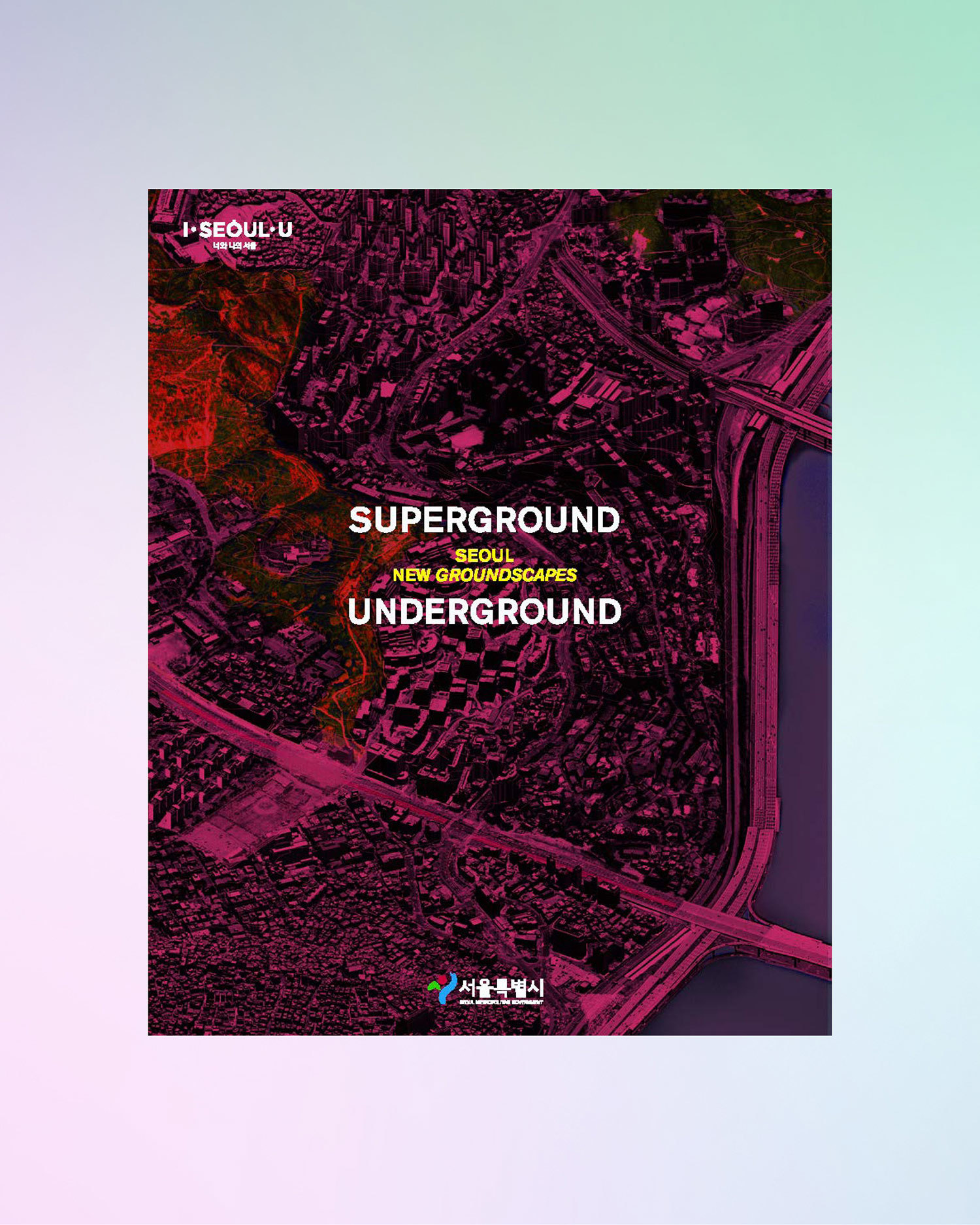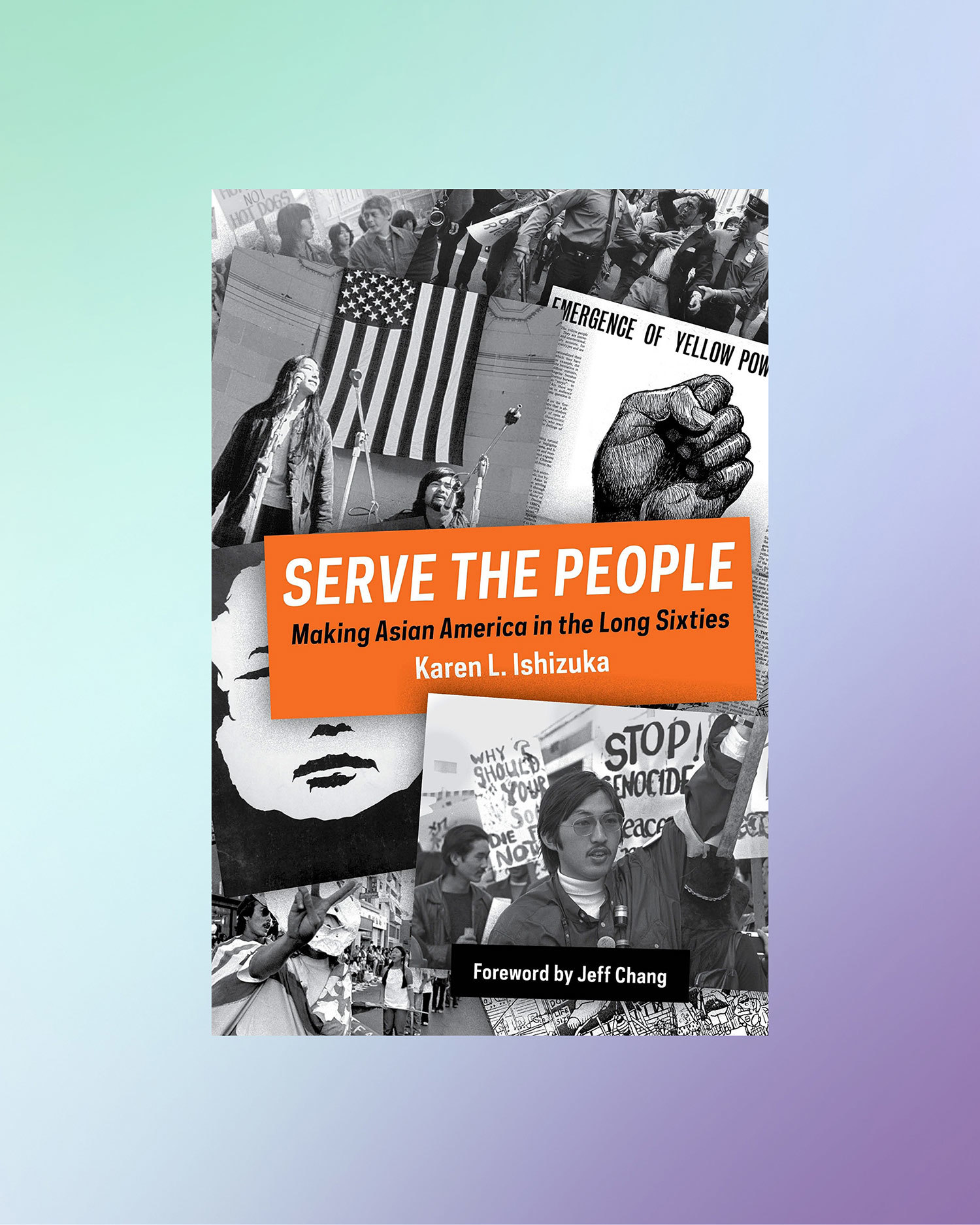 BOOKS
The Allure of Matter: Materiality Across Chinese Art / edited by Orianna Cacchione and Wei-Cheng Lin / University of Chicago Press, 2021 / https://press.uchicago.edu/ucp/books/book/distributed/A/bo95651469.html
Since the inventions of porcelain and gunpowder, Chinese artists have experimented with unconventional artistic materials and used conventional materials in unorthodox ways. This groundbreaking volume is the first publication to expound the trans-historical importance of materiality in Chinese art by bringing together essays from leading scholars, curators, and conservators. Essayists Anne Feng, Yuhang Li, Wei-Cheng Lin, Catherine Stuer, and Yusen Yu examine how materials including lacquer, crystal, paper, and gold stimulated advances in premodern Chinese art. Alex Burchmore, Orianna Cacchione, Nancy P. Lin, Sara Moy, and Rachel Rivenc analyze several instances of material experimentation in contemporary Chinese art in essays that consider materials as varied as gunpowder, plastic, and water. This book builds upon scholarship originally presented at the Art and Materiality Symposium, held on the occasion of the Smart Museum of Art's exhibition The Allure of Matter: Material Art from China.

Design Resilience in Asia: Thinking the Unpredictable, Designing with Uncertainty / Oscar Carracedo / Actar, 2021 / https://actar.com/product/designing-resilience-in-asia/

Led by the National University of Singapore School of Design and Environment, presents the research by design results of four consecutive years in four different countries (China, Philippines, Indonesia and Thailand) responding to the current challenge of building more resilient cities in front of impacts of climate change, such as coastal and river flooding, water and air pollution, water scarcity, urban heat island effect, aquifer depletion or subsidence. The book brings together the work of highly-reputed academics, professionals and scholars from 20 universities worldwide with the aim of serving as a guide for mitigating and adapting to the effects of climate change, and more specifically to reinstating the environmental qualities of our cities through carbon-neutral or carbon net-positive urban designs and plans.

Designing Reform: Architecture in the People's Republic of China, 1970–1992 / Cole Roskam / Yale University Press, 2021 / https://yalebooks.yale.edu/book/9780300235951/designing-reform/

In the years following China's Cultural Revolution, architecture played an active role in the country's reintegration into the global economy and capitalist world. Looking at the ways in which political and social reform transformed Chinese architecture and how, in turn, architecture gave structure to the reforms, Cole Roskam underlines architecture's unique ability to shape space as well as behavior. Roskam traces how foreign influences like postmodernism began to permeate Chinese architectural discourse in the 1970s and 1980s and how figures such as Kevin Lynch, I. M. Pei, and John Portman became key forces in the introduction of Western educational ideologies and new modes of production. Offering important insights into architecture's relationship to the politics, economics, and diplomacy of post-Mao China, this unprecedented interdisciplinary study examines architecture's multivalent status as an art, science, and physical manifestation of cultural identity.

Dumbarton Oaks Anthology of Chinese Garden Literature / edited by Alison Hardie and Duncan M. Campbell / Dumbarton Oaks Research Library and Collection, 2020 / https://www.doaks.org/resources/publications/books/the-dumbarton-oaks-anthology-of-chinese-garden-literature

The Dumbarton Oaks Anthology of Chinese Garden Literature is the first comprehensive collection in English of over two millennia of Chinese writing about gardens and landscape. Its contents range from early poems using plant imagery to represent virtue and vice, through works from many dynasties on both private and imperial gardens, to twentieth-century prose descriptions of the reconstruction of a historic Suzhou garden. Most passages have been translated for this publication. A number of previously published translations, some of which are now hard to find, are also included.
The anthology is divided into nine chapters: five chronological, covering the pre-Qin period to the Qing dynasty; and four thematic, on rocks and flora, the evolution of a single site (Canglang Pavilion in Suzhou), gardens of the mind, and the interplay between garden and landscape as seen through Mount Tai and West Lake. An introductory essay positions Chinese gardens and garden literature in their cultural context. Care has been taken to translate plant names as accurately as possible given the limitations of the sources, and the anthology includes a glossary of translated names, Chinese names, and binomials.

Godzilla: Asian American Arts Network 1990-2001 / edited by Howie Chen / Primary Invormation, 2021 / https://primaryinformation.org/product/godzilla-asian-american-arts-network-1990-2001/

Godzilla: Asian American Arts Network 1990–2001 is a comprehensive anthology of writings, art projects, publications, correspondence, organizational documents, and other archival ephemera from the trailblazing Asian artist collective. Edited by curator Howie Chen, this publication includes full essays and contextual material detailing the critical genealogies embodied by the group as well as its wide-ranging activities.

The collective known as Godzilla: Asian American Art Network was formed in 1990 to support the production of critical discourse around Asian American art and increase the visibility of Asian American artists, curators, and writers, who were negotiating a historically exclusionary society and art world. Founded by Ken Chu, Bing Lee, and Margo Machida, Godzilla produced exhibitions, publications, and community collaborations that sought to stimulate social change through art and advocacy. For more than a decade, the diasporic group, having grown from a local organization into a nationwide network, confronted institutional racism, Western imperialism, anti-Asian violence, the AIDS crisis, and representations of Asian sexuality and gender, among other urgent issues.


Japan: Nation Building Nature / Joachim Nijs / nai010 publishers, 2021 / https://www.nai010.com/en/publicaties/japan-nation-building-nature/245943

Joachim Nijs' Japan: Nation Building Nature is the first book to map out the views of nature that have shaped the widely acclaimed but often misunderstood modern architecture of Japan. By connecting the dots between philosophy, design, geopolitics and an earnest quest for a greener tomorrow, this book explains how Japanese culture can shed new light on our understanding of ecology, and vice versa.

Using a distinctive blend of academic research and personal experience, Nijs draws on architectural history to navigate Japan's complex and unique ecological ethic through the lens of four typological phenomena: earthquakes, monsoon climates, nuclear erasure of life and insularity. This imaginative and refreshing book offers key insights and references for anyone wishing to deepen their knowledge of Japan and its architecture.


Leandro Valencia Locsin: Filipino Architect / Jean-Claude Girard / Birkhäuser, 2022 / https://birkhauser.com/books/9783035620931

The largely unknown oeuvre of the Philippine architect Leandro V. Locsin (1928-1994) embodies the search for identity in the built environment.

Having completed his studies, Locsin opened his practice in 1953 in the capital Manila which, after the aerial attacks by the Allied forces for the liberation of the Philippines from Japanese occupation, had been almost completely destroyed. The reconstruction, as well as technical innovations and favorable political and economic conditions, made it possible for him to design a wide range and large number of projects, including hotels, commercial buildings, churches, cultural venues, and public buildings.

His work combines inspiration from modernism with local traditions and comprises a total of 245 projects, of which more than half were completed. The book presents a selection of the most important buildings and projects.

Monsoon Mosques: Arrival of Islam and the Development of a Mosque Vernacular / Patricia Tusa Fels / Mapin Publishing, 2020 / https://www.amazon.com/Monsoon-Mosques-Arrival-Development-Vernacular/dp/9385360701

For centuries, monsoon winds brought traders from the Middle East to India, and onward to Malaysia and the Indonesian archipelago. Once the new religion of Islam had been established in the land of Arabia, merchants carried their faith to the many ports of call around the Indian Ocean.

As Islam peacefully spread through the Indian Ocean littoral, the coastal trading cities responded in extraordinary ways. Modifying the form of the local tropical buildings of timber and stone, communities created a stylistic hybrid for their houses of prayer, the ubiquitous village mosque.

An exceptional vernacular ensued, reflecting the unique combination of environment, local materials and building skills, trade and the traders. This volume celebrates a finely curated selection of centuries-old mosques in Kerala, Sumatra, Java, and Malaysia. Raised up high by the communities, the mosques are a marvel of timber, soaring spaces and traditional crafts. Since their creation, these local mosques have been kept alive and well as dynamic expressions of place.

But the twentieth and twenty-first centuries have brought numerous threats to their continued existence and vitality. Monsoon Mosques explores the fate of these vibrant symbols of the integration of Islam into local culture.


New Chinese Architecture: Twenty Women Building the Future / Austin Williams / Thames & Hudson, 2019 / https://www.thamesandhudsonusa.com/books/new-chinese-architecture-twenty-women-building-the-future-hardcover
Over the past decade, China's new generation of female architects have proven themselves to be talented, confident, innovative, and successful on the world stage. Engaging with traditions and international trends, as well as posing entirely new architectural ideas, their projects reveal China to be a place full of creative possibility.
This book explores the work of twenty leading female architects living and working in China today. Together they represent a mix of creative talents who are having a significant influence on the national scene. Featuring detailed profiles of each architect, this book showcases over fifty of their key projects across China, from small- to large-scale, residential to commercial, and urban to rural developments, many never before published. With a foreword by business magnate Zhang Xin, one of China's most celebrated female entrepreneurs, New Chinese Architecture offers unique insights into how architects are adapting and responding to the rapidly evolving social and political changes impacting life in the most populous country on Earth.

The Project of Independence: Architectures of Decolonization in South Asia, 1947-1985 / edited by Martino Stierli, Anoma Pieris, Sean Anderson, with a photographic portfolio by Randhir Singh / Museum of Modern Art, 2022 / https://www.artbook.com/9781633451247.html
South Asia holds a unique place among the many regions of the world where modern architecture was understood as both a tool for social progress and a global lingua franca in the second half of the 20th century. Following the end of British rule in 1947–48, architects in the newly formed nations of India, Pakistan, Bangladesh (East Pakistan until 1971) and Ceylon (now Sri Lanka) proposed a novel understanding of modernity, disrupting the colonial hierarchy of center and periphery by challenging modernism's universalist claims.

Architecture offered multiple ways to break with the colonial past. Through the establishment of institutions that embodied the societal aspirations of the period, and the creation of new cities and spaces for political representation, South Asian architects produced a distinct body of work in dialogue with global developments while advancing the theory and practice of low-cost, climatically and socially responsive design.

Anchored by a newly commissioned portfolio of images from architectural photographer Randhir Singh, this richly illustrated and meticulously researched catalog features essays by the curators and leading scholars in the field on subjects such as the politics of concrete, institution-building, higher education, housing, infrastructure and industry, landscape and design, as well as presentations of 17 transformative projects from around the subcontinent. While several of the architects appearing in these pages have in recent years received monographic exhibitions, The Project of Independence marks the first attempt to consider their work within the ideological frameworks of its creation and the political context of the region as a whole.

Serve the People: Making Asian America in the Long Sixties / Karen L. Ishizuka / Verso, 2016 / https://www.versobooks.com/books/1899-serve-the-people

Until the political ferment of the Long Sixties, there were no Asian Americans. There were only isolated communities of mostly Chinese, Japanese, and Filipinos lumped together as "Orientals." Serve the People tells the story of the social and cultural movement that knit these disparate communities into a political identity, the history of how—and why—the double consciousness of Asian America came to be.

At the same time, Karen Ishizuka's vivid narrative reveals the personal epiphanies and intimate stories of insurgent movers and shakers and ground-level activists alike. Drawing on more than 120 interviews and illustrated with striking images from guerrilla movement publications, the book evokes the feeling of growing up alien in a society rendered in black and white, and recalls the intricate memories and meanings of the Asian American movement. Serve the People paints a panoramic landscape of a radical time, and is destined to become the definitive history of the making of Asian America.


Superground / Underground: Seoul New Groundscapes / curated by Young Joon Kim and Manuel Gausa / Seoul Metropolitan Government, 2019 / https://actar.com/product/superground/

The singularity of Seoul is the capacity for the city to combine and manage all the new global urban paradigmatic challenges. Seoul new qualitative development responds does not intend to "continue" or "recreate" the traditional city. Nor impose or positionate, transforming it, built machines or objects but superimpose a new dense floor (container and articulator at the same time) in the old obsolete infrastructures, that becomes a new Re-Citying. The old infrastructures are revealed as the ideal spaces to support these new floors, real and virtual at time.

Waste Tide / Chen Qiufan / Tor, 2019 / https://www.tor.com/2019/05/09/book-reviews-waste-tide-by-chen-qiufan/

Award-winning author Chen Qiufan's Waste Tide is a thought-provoking vision of the future, translated by Ken Liu, who brought Cixin Liu's Hugo Award-winning The Three Body Problem to English-speaking readers.

Mimi is drowning in the world's trash.

She's a waste worker on Silicon Isle, where electronics -- from cell phones and laptops to bots and bionic limbs ― are sent to be recycled. These amass in towering heaps, polluting every spare inch of land. On this island off the coast of China, the fruits of capitalism and consumer culture come to a toxic end.

Mimi and thousands of migrant waste workers like her are lured to Silicon Isle with the promise of steady work and a better life. They're the lifeblood of the island's economy, but are at the mercy of those in power.

A storm is brewing, between ruthless local gangs, warring for control. Ecoterrorists, set on toppling the status quo. American investors, hungry for profit. And a Chinese-American interpreter, searching for his roots.

As these forces collide, a war erupts -- between the rich and the poor; between tradition and modern ambition; between humanity's past and its future.

Mimi, and others like her, must decide if they will remain pawns in this war or change the rules of the game altogether.

E-BOOKS
A Companion to Korean American Studies / edited by Rachael Miyung Joo, and Shelley Sang-Hee Lee / Brill, 2018 / https://brill.com/view/title/33988?language=en

A Companion to Korean American Studies presents interdisciplinary works from a number of authors who have contributed to the field of Korean American Studies. This collection ranges from chapters detailing the histories of Korean migration to the United States to contemporary flows of popular culture between South Korea and the United States. The authors present on Korean American history, gender relations, cultural formations, social relations, and politics.

ARTICLES
"Practicing Architecture Under the Bamboo Ceiling: The Life and Work of Iwahiko Tsumanuma (Thomas S. Rockrise), 1878-1936" / Gail Lee Dubrow, Christina M Rockrise, Alyssa Gregory, and Sarah Pawlicki / Journal of the Society of Architectural Historians, no. 3 (September 2021)

Iwahiko Tsumanuma (also known as Thomas S. Rockrise) was among the earliest immigrants from Japan to come to the United States to study architecture, and in the early twentieth century he established a successful practice, first in New York City and later in Asia. However, despite his training at Syracuse University in the conventional Beaux-Arts architectural vocabulary of the period, Tsumanuma found that the expectations of white patrons required that he design objects and spaces around Orientalist themes in the language of Japonisme. 



In Practicing Architecture under the Bamboo Ceiling: The Life and Work of Iwahiko Tsumanuma (Thomas S. Rockrise), 1878–1936, Gail Dubrow and collaborators Christina M. Rockrise, Alyssa Gregory, and Sarah Pawlicki make use of a previously unavailable archive of Tsumanuma's family papers to document the architect's life and career, presenting an in-depth case study of the multiple ways in which racism shaped the lives and experiences of Japanese immigrant architects in the United States in the early twentieth century. The methods used for this investigation, which included consulting family papers and collaborating with family descendants, provide a model for scholars seeking to better understand racism's formative role in shaping the history of the architectural profession.