SCI-Arc Research Department Publishes Report on Community Land Trust Models
SCI-Arc is pleased to share that Senior Research Associate Masha Hupalo, with support from student assistants Seymour Polatin, Artem Panchenko, Emily Dinnermann, and Kaita Saito, has just published a report on Community Land Trust housing models in Los Angeles. The report, entitled "Perpetual Affordability: Opportunities and Challenges for Community Land Trusts in Los Angeles" and developed within SCI-Arc's Research Department, highlights a newfound recognition of the Community Land Trust model as a strategy for addressing the rising costs of living and increased housing disparities for low-income households. This most recent spate of attention can be observed in housing activists' protests demanding a transfer of ownership, increased media coverage, and new housing policies.

According to the nearly 70-page report, CLTs have existed in the United States since the end of the 1960s and began as part of the civil rights movement. In it, Hupalo finds that there are shared missions to develop perpetually affordable housing, facilitate community ownership, and work against displacement, CLTs use a spectrum of approaches to achieve these goals. Most often, the CLT model separates the ownership of the land from the ownership of the structure that stands on the land.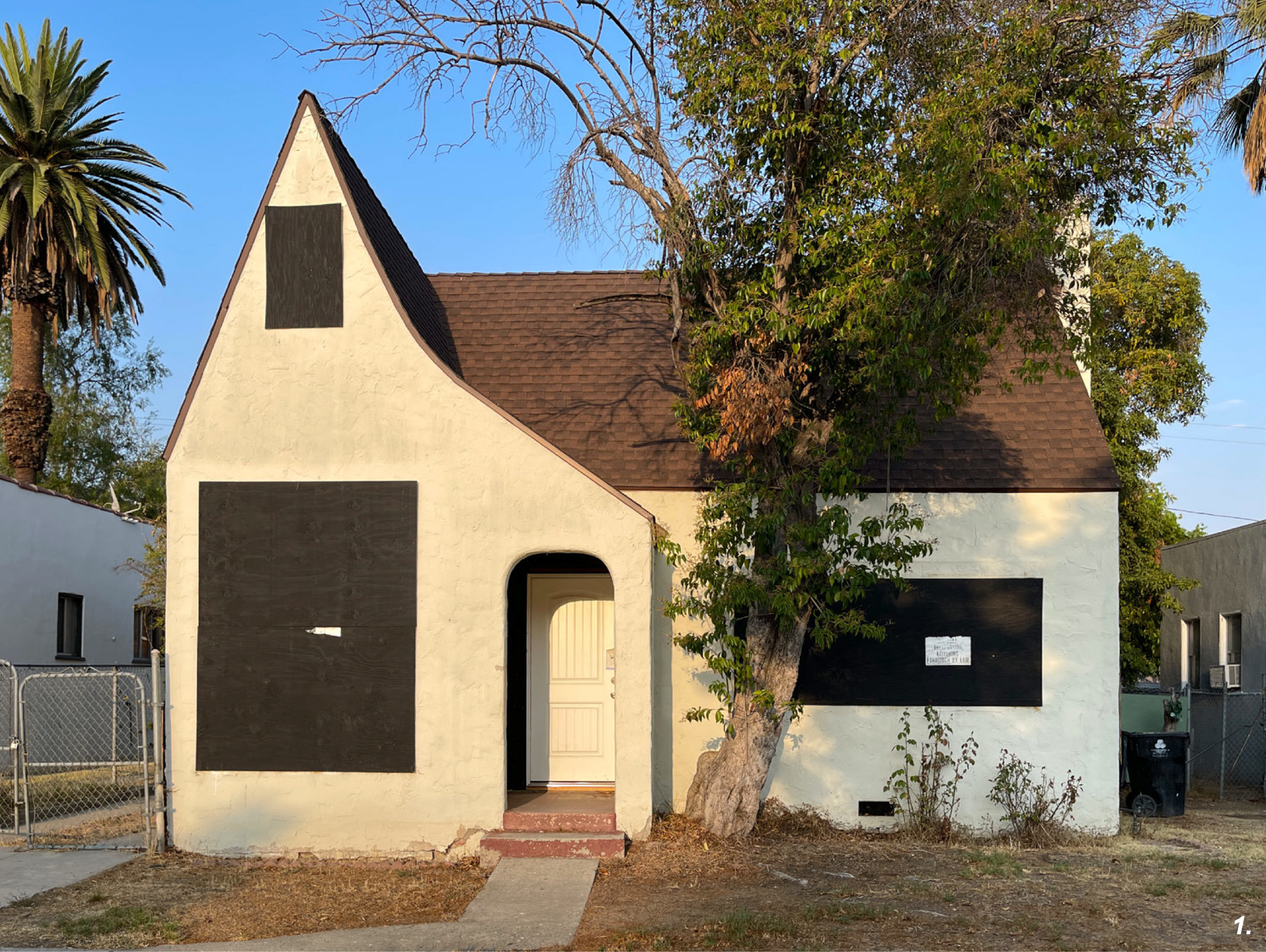 A "classic" CLT model includes a board of directors made up of one-third residents, one-third community members, and one-third experts on affordable housing, community development, and related fields—a leadership structure which demonstrates CLTs' ideological commitment to communal decision making that prevents the loss of affordable housing stock to market pricing, deferred maintenance, and foreclosures.
"In the face of an ever-more-liquid housing market, Community Land Trusts (CLT) offer a possible framework for housing with longer affordability terms and mission-driven ownership," comments Hupalo. "But only if we manage to overcome existing economic and legislative constraints."
With this report, which "encompasses a wide range of strategies that encourage wider adoption of the CLT model in Los Angeles County," SCI-Arc aims to make visible a tendency in community-led development that is already evident within a community of affordable housing providers and developers and spread the word to a broader public audience.
Beyond the report itself, "Perpetual Affordability: Opportunities and Challenges for Community Land Trusts in Los Angeles" is a research initiative the ultimate goal of which is to explore, document, and present the current conditions of CLTs emerging and operating in California, focusing on the growing work of CLTs in Los Angeles. In the report, eight CLTs were strategically chosen as case studies to represent a cross-section of the possibilities for establishing affordable community-led organizations in Los Angeles. The report draws heavily on existing publications dedicated to CLTs and their missions.
Through interviews conducted with executive directors, staff and community members, consultants, and lenders, the report identifies how local CLTs approach property acquisition and development, differences in their funding structures, and level of municipal government involvement. CLTs do not purport to be able to solve the affordable housing crisis in Los Angeles or California, but they do offer a successful example of how to reshape ownership to remove land from the market. While working on this report, SCI-Arc was given an opportunity to expand the initiative and become directly involved with a local CLT to explore architecture's role in promoting the donation of underutilized city-owned land to CLTs.

In partnership with T.R.U.S.T. South LA, the Surplus Land Project was initiated as a sub-project to connect SCI-Arc students and faculty with T.R.U.S.T. staff, board members, and community members to develop strategies for designing affordable housing and community resources on designated vacant and underused city-owned properties. This collaboration exposed architecture students to the multiplicity of local knowledges of T.R.U.S.T. South LA and community members and helped the CLT to supplement the fact-based assessment of the development potential of the sites with visions of alternative futures.
"The right of first purchase for tenants, donation of underutilized city-owned land and early access to foreclosed properties can help CLTs build or acquire housing below market rate and keep it affordable," continues Hupalo. "During the process of interviews and writing the report, students and I had numerous conversations about the construction of popular desire for private property and our role as architects and thinkers in it."
The full report is accessible here.