Equity + Inclusion Scholarship Recipient Corey Norman on Designing the Future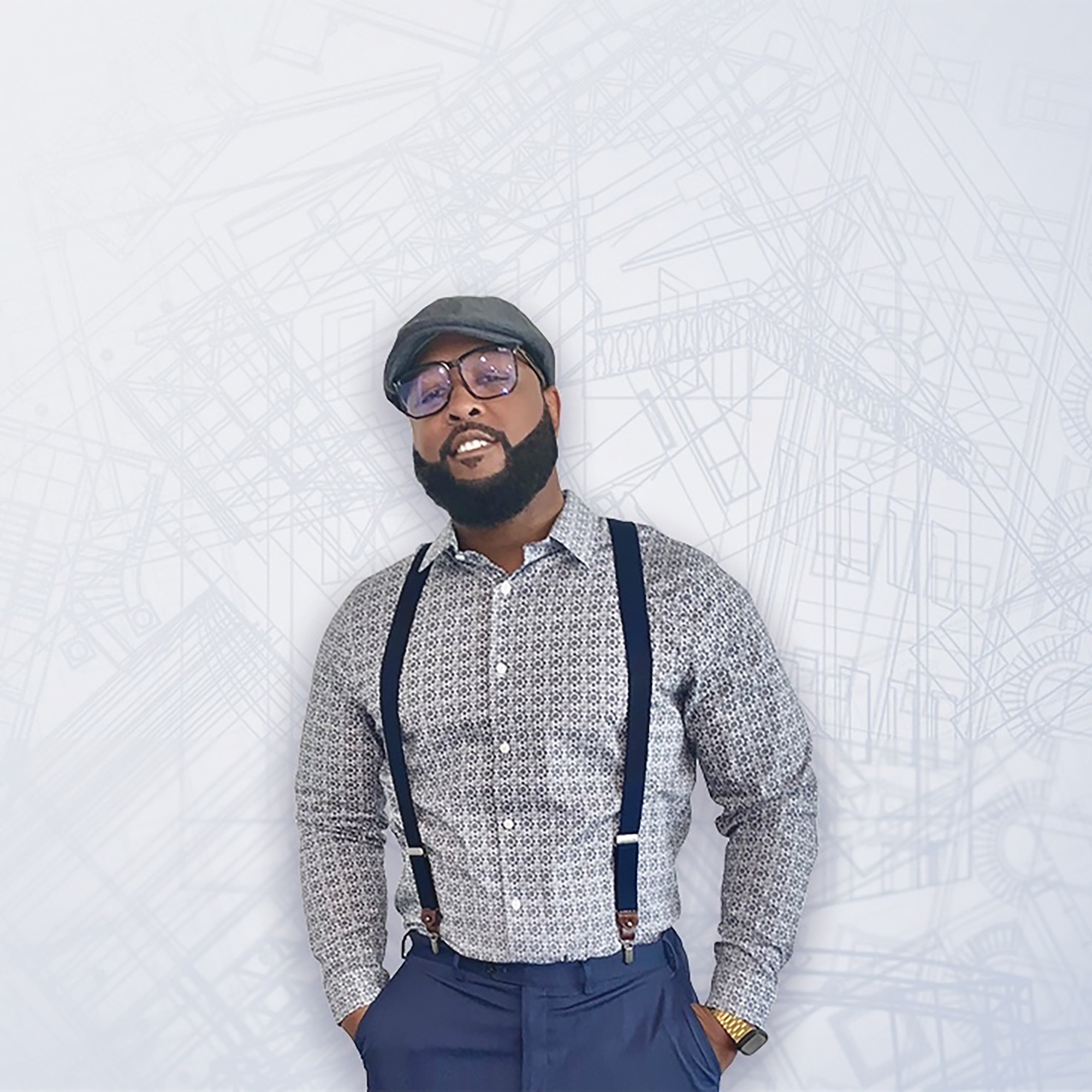 "Shoot and forget." When Corey Norman (M.Arch 2 '23) sent his application to SCI-Arc last spring, he thought of that lesson, learned years before in the Marines: just let it go, whatever happens, happens; shoot, and forget. Norman was not only accepted into M.Arch 2, but he was one of 14 students awarded a full-ride Equity + Inclusion scholarship. Last fall, he shared the story of his journey that began when he was a boy in West Tampa, Florida, and summers spent with his grandparents in Georgia. As he sees it, "How I got to SCI-Arc, was through so much trial and error, and experience—a long hilly, bumpy ride, and all the wrong turns that actually finally did a 360 and made it a right turn."

"I've always been an artsy kid. I love drawing—that's one thing I've been doing as long as I can remember. My grandmother has paintings and drawings from when I was four years old—still, to this day. She loves to show me them.

"My grandfather Fred Singleton owned his own landscape business, he was well read, he was a very interesting person, always a curious person. He'd say, 'Draw me this, draw me that,' and he'd say, 'You've got such a great talent, you should consider doing architecture.'"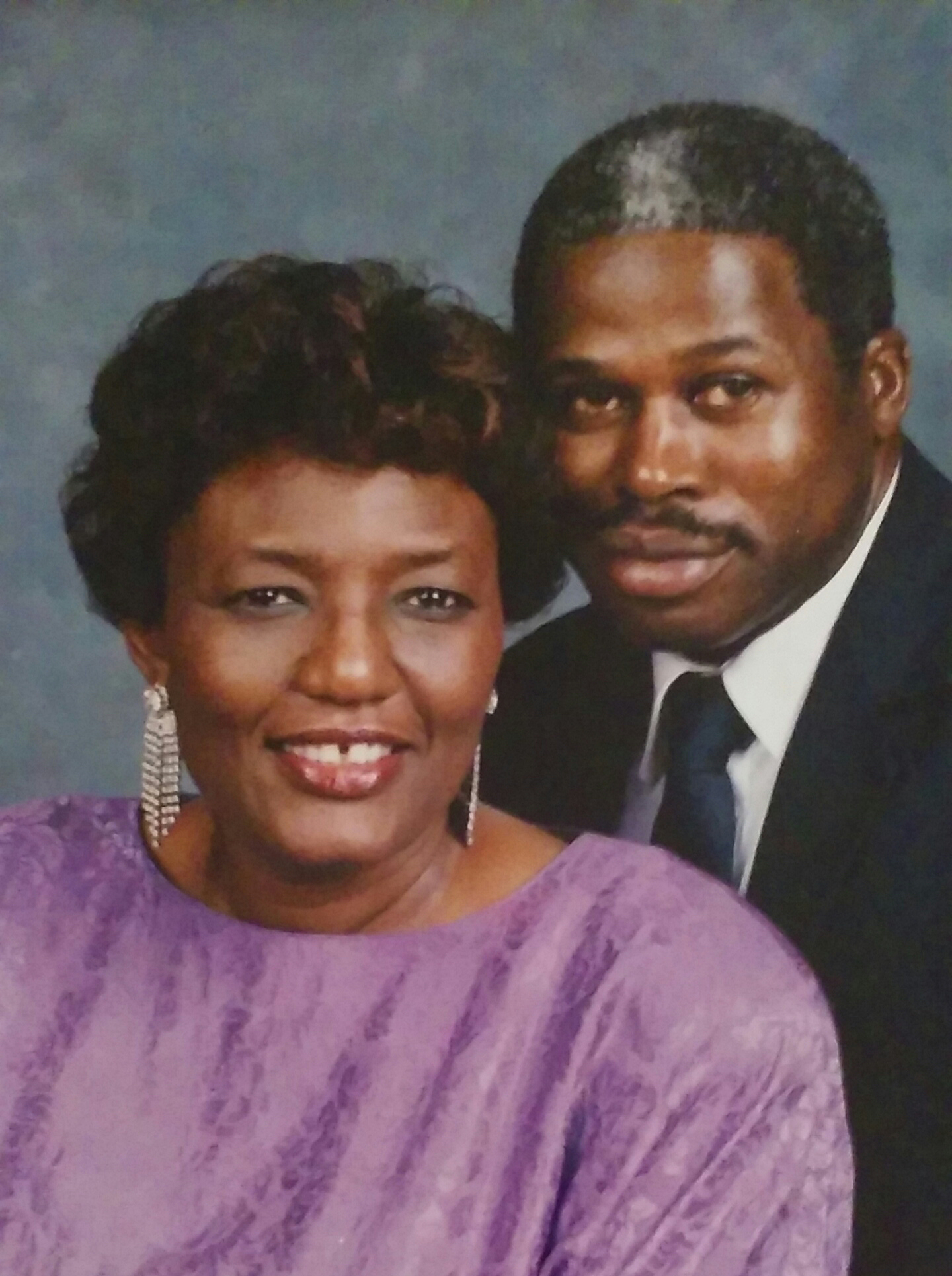 As a boy, Norman thought he would grow up to be a cartoonist. "Cause I'm a kid, I watch cartoons." But Fred pushed him to think about why. "Because I want my drawings to come to life." Fred told him, "You can do the same thing with architecture. Every building has a story and not only that. It symbolizes you living forever. You always leave something behind. And I didn't really understand it strongly then, but we'd always get in these deep conversations about it." Though Fred didn't know too much about architecture, he would take Norman around town to look at houses and the buildings downtown.
"He would say, 'Draw me my own business, I want a big skyscraper and big rooms to put all my tractors in,' and I would draw all these rectangles and squares and my grandma still has all of these too. And he'd be like… 'Yeah I want a big old office and lots of storage and make sure I can see all the city around, so that's gotta be glass,' and I don't know what I'm doing, I'm just drawing, and he says, 'This is what an architect does.'

"He passed away when I was in high school," Norman says. "He never got to see me graduate high school. He was definitely a beacon in my life. He always just wanted to see me be happy and use my talents."

Norman says some of the wrong turns that led to the right turn happened in West Tampa. "I made a lot of bad choices and lost football scholarships and ways of getting out of there. I got in some trouble. It was a really rough time for me." It was even rougher for Norman's mom, he says. "It was me and my two siblings and she raised us by herself, working two jobs." Finally, she told him, "If you're not here to help, then you can't be here."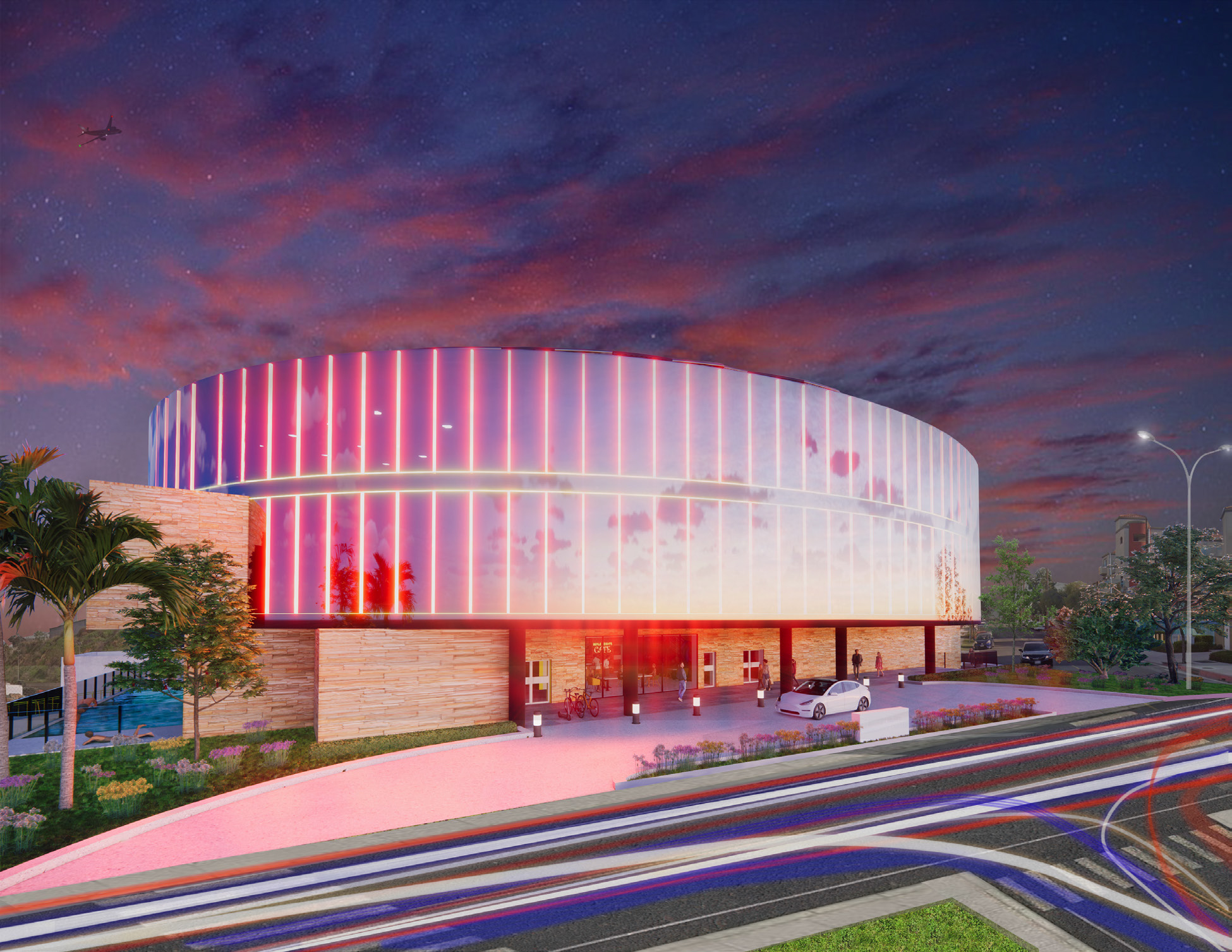 That's when Norman decided to give the Marine Corps a try. He signed up, they stationed him in Camp Pendleton and then, suddenly, unexpectedly, in 2012 Norman found himself shipping off to Afghanistan, where he worked as an armorer/gunner. Shoot and forget. During his year overseas, Norman came to appreciate the stability that comes with a military career. He had job security, great benefits, a means to support a family, and he started to think he would just stay in the Marines until he retired. But when he came home, life took another turn: he fell in love, got married, and the idea of going back to school started to brew. He was playing football in the Marine Corps, scouts would come around and ask him, 'Are you thinking about going to college?' It was his wife Adriana who urged him to give it a shot. "You only have one life," she told him. "She kind of challenged me, so I took that challenge." He went to Mount Saint Jacinto, a community college down the street from his house, "just to see where it goes."

Still playing football, he was scouted again, and when the recruiters from Cal Poly asked what he wanted to major in, he told them: "architecture." With a son, a newborn daughter, a wife, and a job, he was hesitant. The recruiter persisted; what is it you really want: he asked, as his grandfather had so many years before. He decided to just put in an application, and if Cal Poly accepts me, it was meant to be, if they don't…" Shoot and forget.
When he found out he got in, Norman says, "I was blown away. It was probably one of the biggest times I ever cried in my life. I just didn't expect it."

He had to find ways to balance being a dad with being a student. Sometimes that meant bringing his kids to school. "There were times we didn't have anybody to watch them, and schedules just got mixed up and they had no school, but I do, and my wife has to work, and I'd just bring them to school, and my friends would just watch my kids and my instructors—it was just like a big family."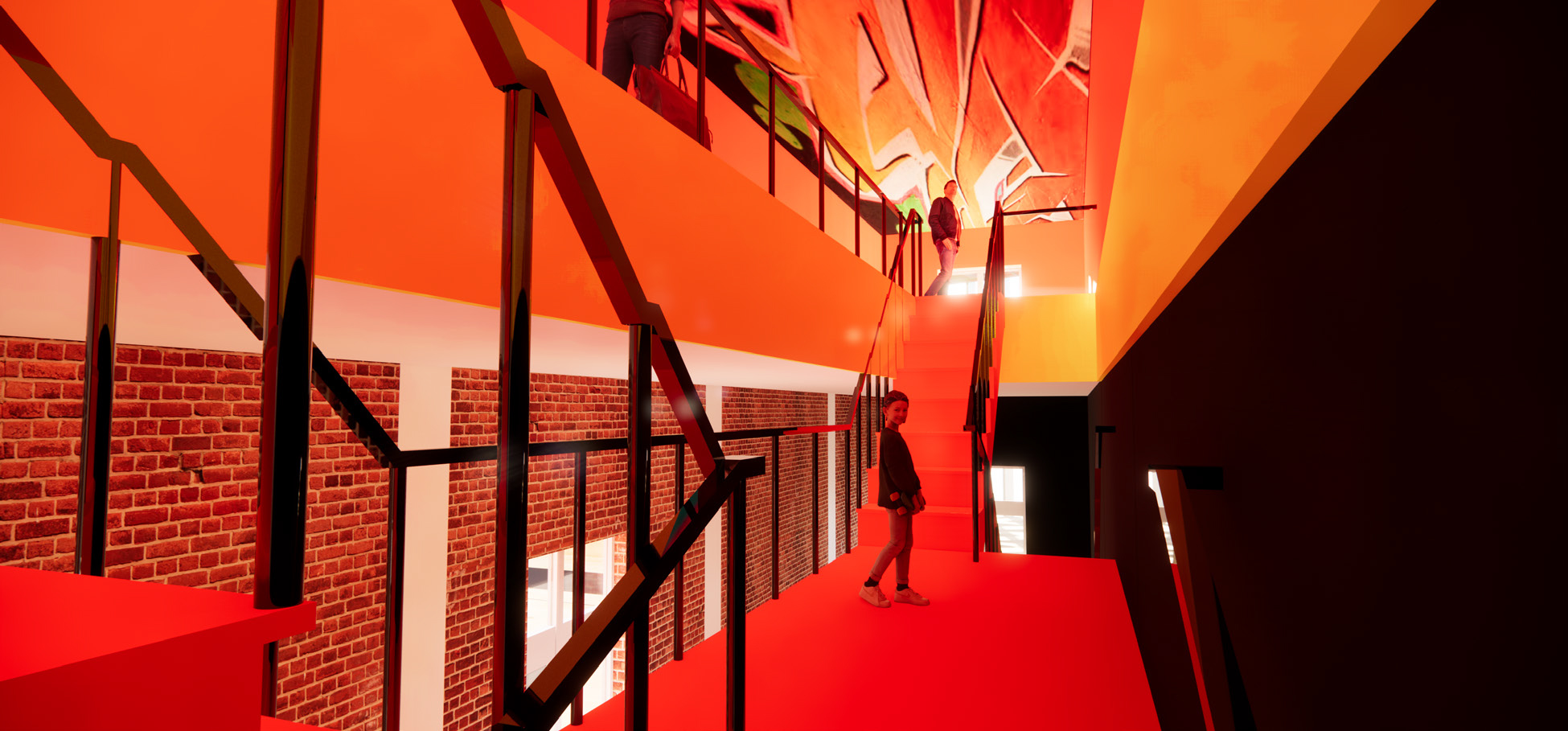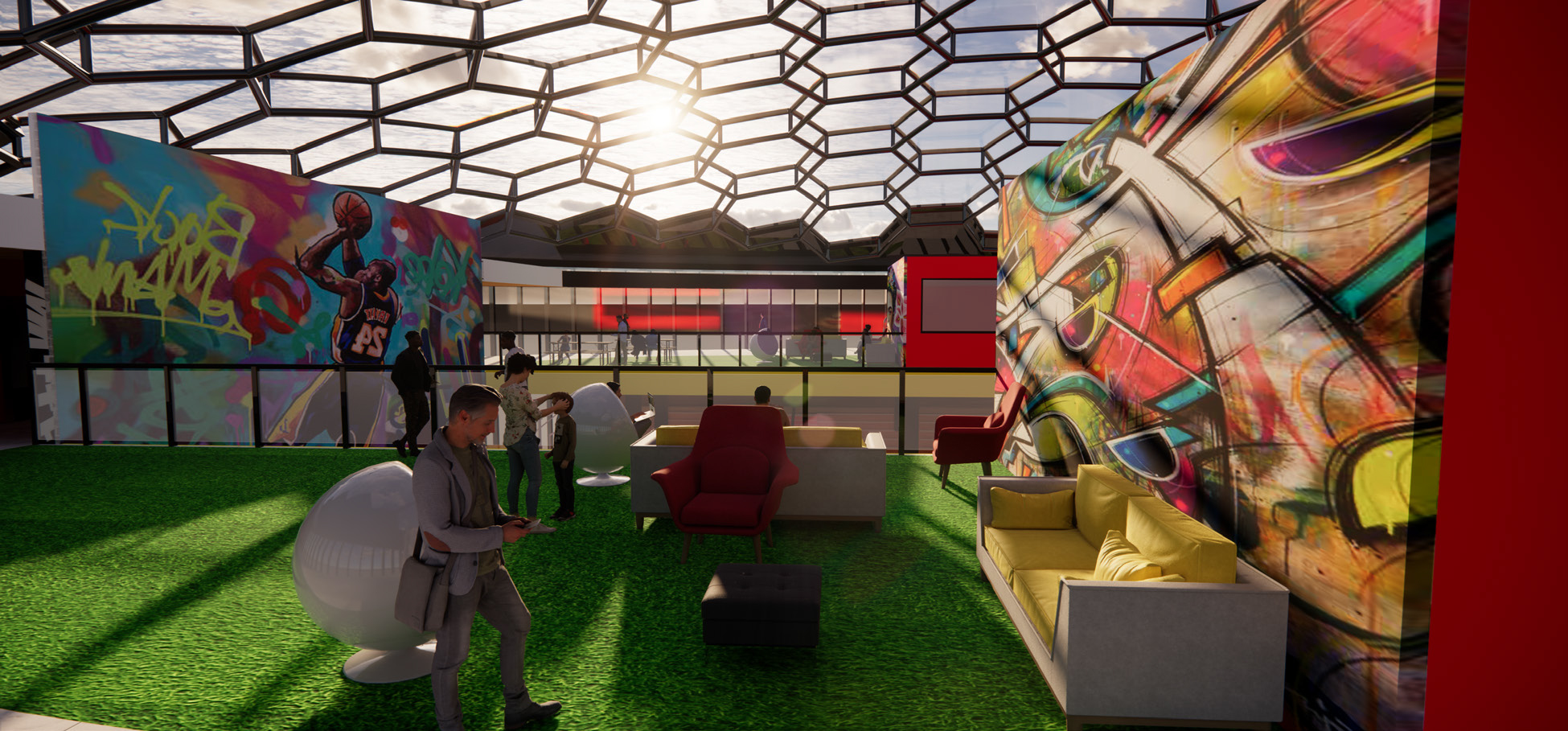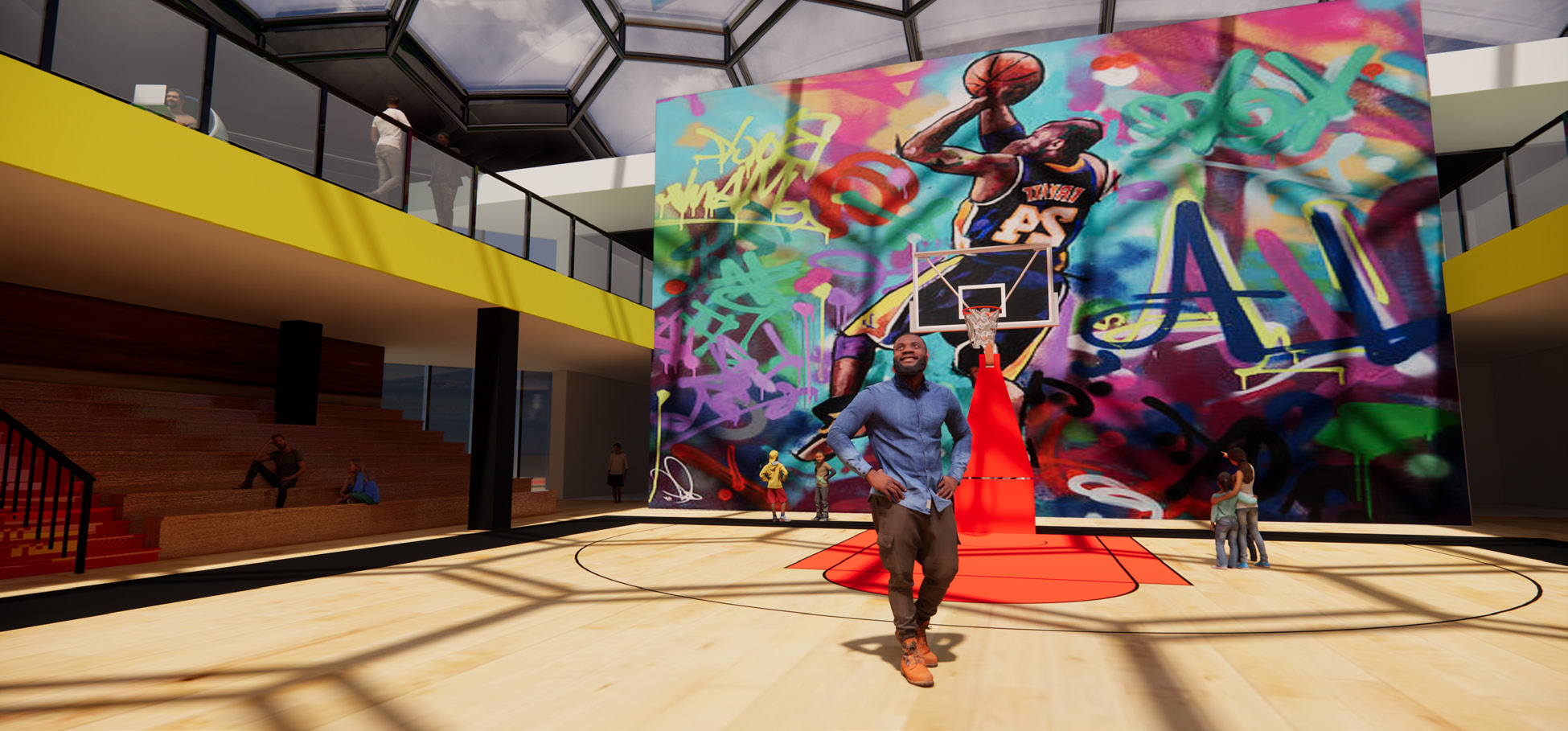 Norman thrived at Cal Poly. He became close friends with a classmate Henry Chu (MS Design of Cities '23), and together, they started a National Organization of Minority Architects student chapter (NOMAS), which won an award for membership. "It really boomed. The people we put on our board were social warriors. They truly believed in what they wanted to do, and they brought that element to us."

Working with high school students in the NOMAS boot camp was especially rewarding. He knows how far he's come from since he was their age. "My mindset growing up how I grew up, I just always felt like I'm not supposed to be here. It feels uncomfortable, but that also drove me to be here. It was so heartwarming. I felt so complete. I was like, This is what I'm here for. Kids coming from lower income areas, forgotten spaces; they were never exposed to architecture, just like me. Never exposed to it. The first day of that bootcamp, we started out literally explaining what architecture was. I think two people rose their hand and said, 'Isn't that where you draw buildings?' These are high school kids. And I felt them. I knew exactly where they were coming from because at their age, if it hadn't been for my grandfather…"

It was Chu who pushed Norman to apply to SCI-Arc after graduating Cal Poly. "You need to go as far as you can go," he told him. Norman was interning at Smith Group, where he worked with some SCI-Arc alumni, when the pandemic hit, so it was cut short after three months. He went to work at Northrop Grumman in San Diego, but Smith Group liked Norman so much that they kept in touch. A year later they called and asked him back, they said, "Your name is still ringing in these hallways."

Not only did Chu and Norman both get into SCI-Arc's M.Arch 2 program, but both won E + I scholarships. "That's how my life has always been, just shoot and forget, taking these chances, even when I didn't believe in myself."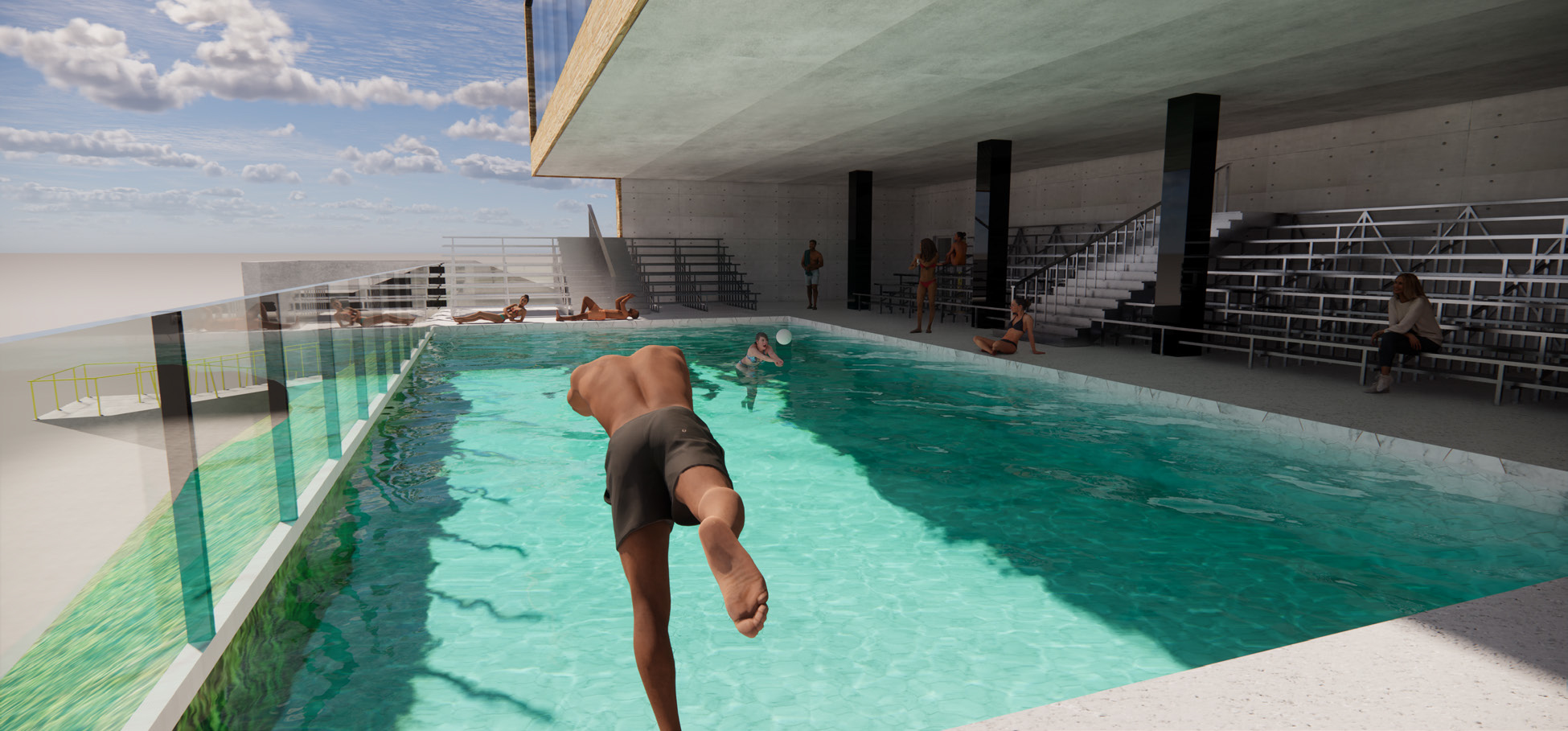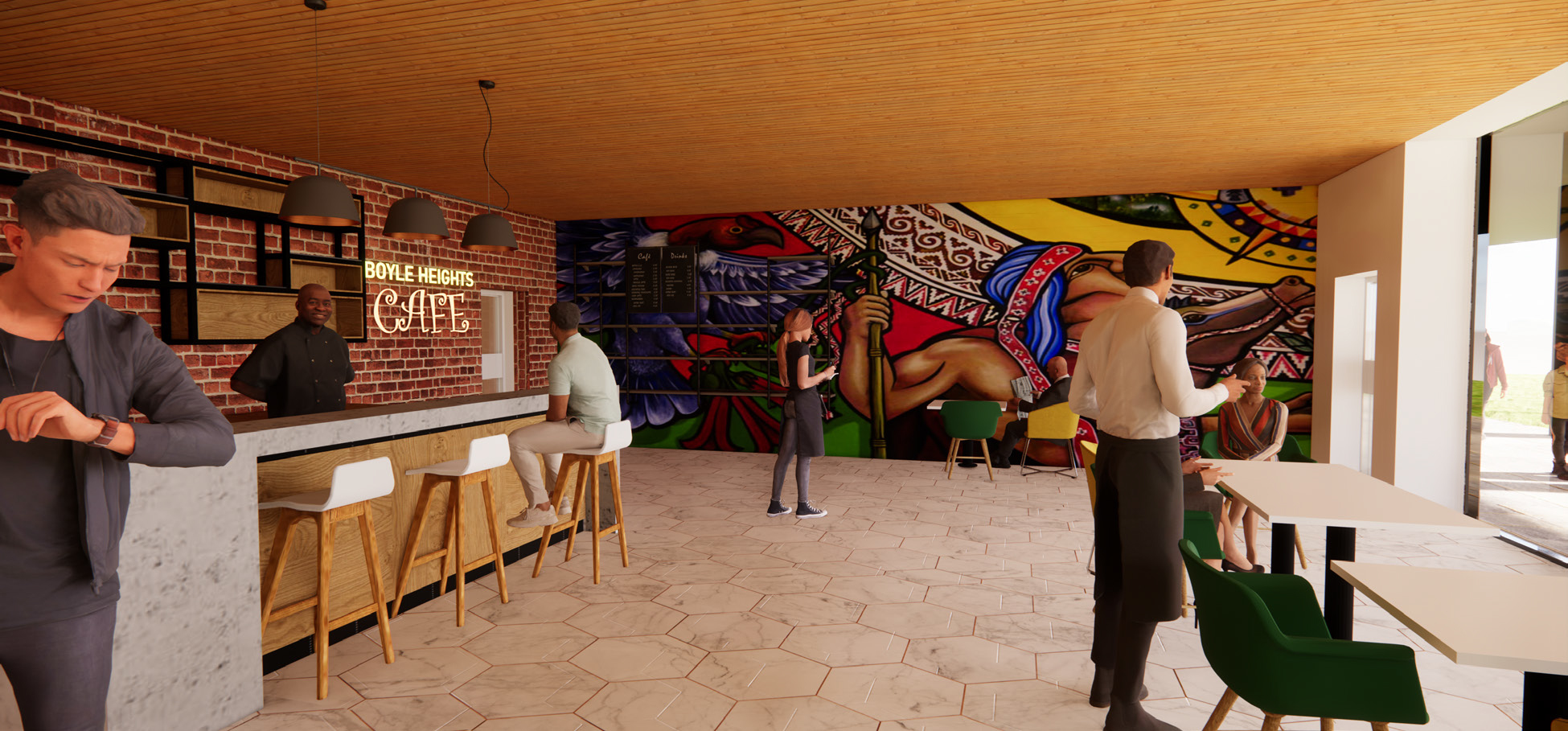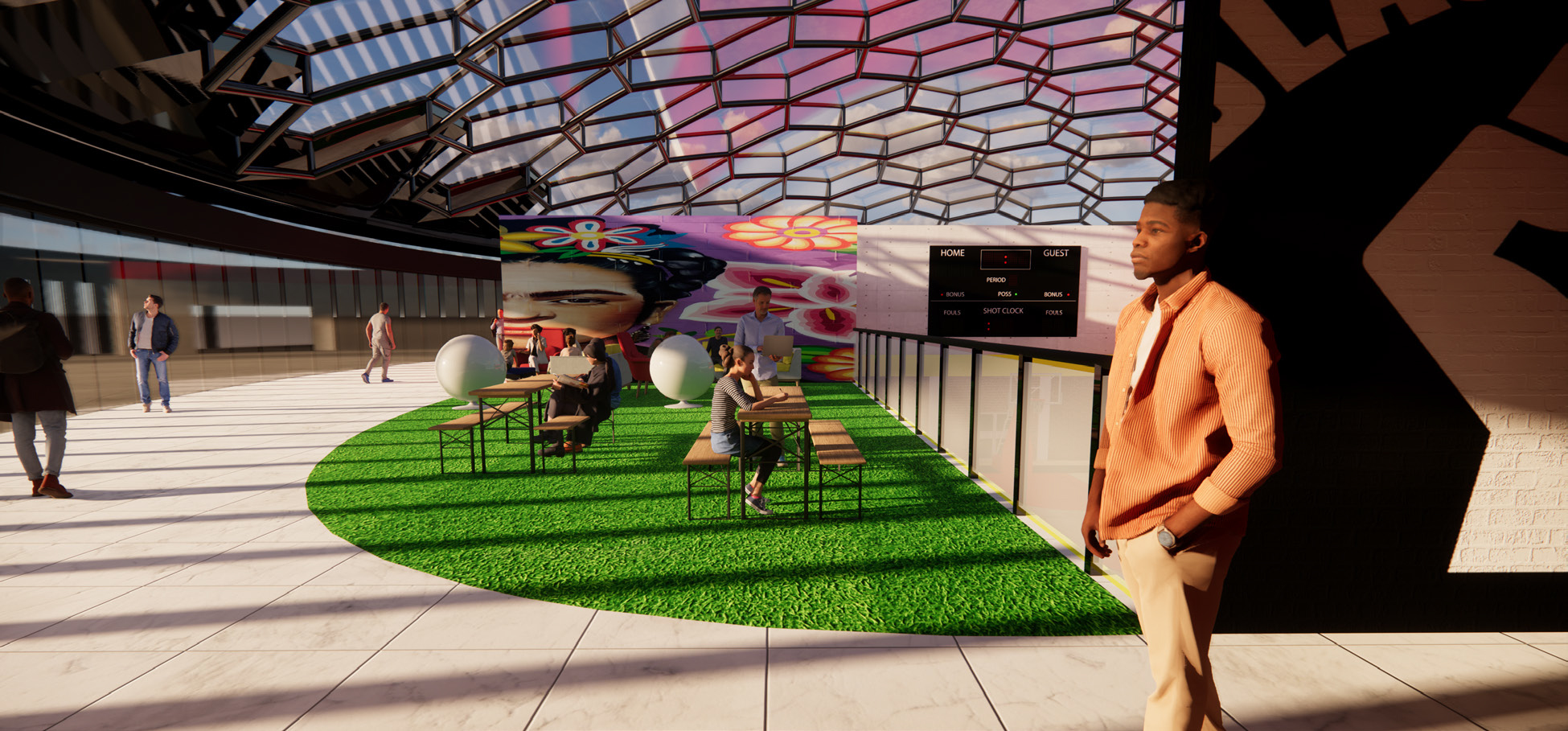 He's still at Smith Group, part-time, and juggling the demands of work alongside his family and school, and starting a NOMAS Chapter at SCI-Arc with Chu.

"Now that I have kids—his daughter Heiress just turned seven, and stepson Sire is 15—I'm doing things not because I'm trying to prove myself to anybody or anything like that. I'm just doing it because I feel like I have to. When you have that drive, like, when you know you have to do this and you cannot fail, just that drive alone brings in so much great energy, brings in so much, great things start happening because you do everything at your best capabilities. I just hope my kids are paying attention."

After graduation, Norman dreams of designing his own home one day, and being lead on the design of a school or a hospital. "I want to know that people can use it. Who knows, maybe my grandkids can walk through it, can go to school there, get a check-up or something, knowing that my kids can grow up and look at their kids and be like, 'Your grandfather did this. He made that." He'd also like to own a restaurant. "I love experiencing new things and different food from different cultures, so I want to make something that's mixed from different cultures around the world."

For now, Norman says he's "staying afloat." He says SCI-Arc is everything he expected, especially the workload. "I complain a lot, but I'm trying to figure out ways to manage my time and focus. There are times when I'm running on fumes, but a little coffee, shootin' and forgettin' and I'm back at it again.

"The scholarship means a lot to me," he says. "With my background, I feel like this scholarship is specifically for individuals like me. It's not only ethnic background, it could be for anybody. In our bootcamp, we had Caucasian kids who come from low-income areas and I still relate to them. We don't get offered these types of things. You go to public school, and they just chew you up and spit you out, and like good luck. They teach you the basics and even then, it's not quality stuff. When I go back home and I visit my friends. I'm not saying they're doing bad, it's just I know them, and I know their potential, and I know what they can do, but I feel like the environment and their situations and how everything just came apart, and they kind of became complacent in a way. They just couldn't find a way. I was literally forced out. My mom was just like, 'Hell, no.'

"I want to help them. I want all the opportunities, I want the wave that took me up, I want it to flood where I'm from. I want it to flood all these neighborhoods. It's only fair. Because great minds come from those areas also. They come from everywhere. They don't just come from those richy-rich-y neighborhoods where you got the better schools, and the better suburb-y places. The slummiest of the slums have the greatest minds in the world sometimes. We have brains also. We think. We discover. We make. We create. We love.

"So, why shouldn't we get equal opportunities? I mean look at me. I'm nobody special, and I know that. I'm not. I had a passion and I had people who saw that in me, and they literally picked me up and they just threw me at it. I just want to give that back.

"Everything is going so well with me lately, and I feel like I'm just gonna ride this wave until it just drops me off, and wherever that's at, that's exactly 100% what I deserve. I'm just so appreciative that I'm on the wave. It just keeps getting bigger instead of just dropping me off."
—