In Memory of "Emperor of Japanese Architecture" Arata Isozaki (1931-2023)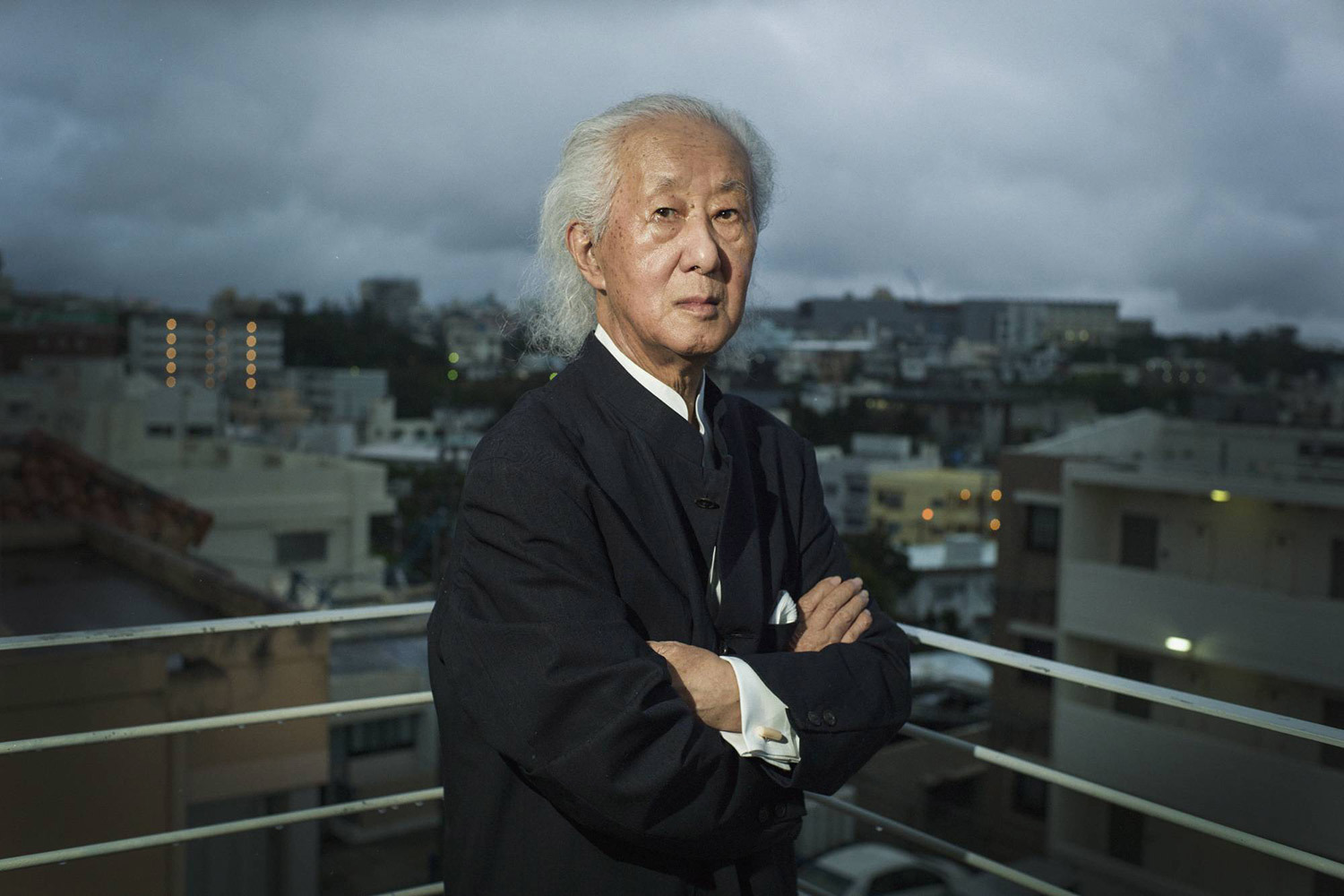 SCI-Arc is saddened to learn of the passing of influential Japanese architect Arata Isozaki, on Wednesday, January 3, at the age of 91. Isozaki, a prolific urban planner, theorist, and designer, was honored with the Pritzker Architecture Prize for his decades of culturally fluent and genre-pushing buildings at the age of 87. Melding influences from East and West, Isozaki developed a robust conceptual and theoretical practice making architecture spanning from Japan to Los Angeles across a 60-year career, referred to lovingly by contemporary Tadao Ando as "the emperor of Japanese architecture."
Embracing modernism with a visionary postmodern irreverence in the 1970s, Isozaki's buildings were recognized for their uniqueness and tendency to defy categorization but were still imbued with an elegance, materiality, and presence representing Japan's global influence.
"My concept of architecture is that it is invisible," Isozaki once said, reflecting on his work which blended architecture, design, art, poetry, philosophy, theater, and writing. "Like the universe, architecture comes out of nothing, becomes something, and eventually becomes nothing again… that life cycle from birth to death is a process that I want to showcase."
In 1978, Isozaki delivered a memorable lecture on Japanese Conceptualism organized by SCI-Arc at the Pacific Design Center in Los Angeles, as a part of the school's storied Wednesday Night Lecture Series.
Former SCI-Arc Director Eric Owen Moss had this to say on Isozaki's passing:
Arata —
What is architecture?
And again.
Arata's perpetual question.
And he offers us an evolving answer.
(Hiroshima as perhaps a beginning.
An initiative for thought.
Never an ending).
Arata— a man of unquestionable depth, humor, and insight.
Personal meanings that simultaneously resonate broadly, publicly.
A model — architecture's infinite capacity.
A suggestion — why we do architecture.
A standard —what an architect can aspire to be.
Probes, rethinks, challenges.
Arata architecture —
over/under/around/through/outside in/inside out —
wit, intellect, imagination.
Arata — the proforma architects' architect.
Beyond any conventional national or cultural design lineage.
Belongs to the east.
Belongs to the west.
Both and…..
Defined by neither.
The quintessential wonderer.
The archetypal wanderer.
"Do not ask what is it…
Let us go and make a visit."
Said the poet
Arata Isozaki did just that.
From Eric to Arata
Dallas
January 3, 2023