June 2023 Kappe Reading List Titles Ruminate on Drawing and Other Forms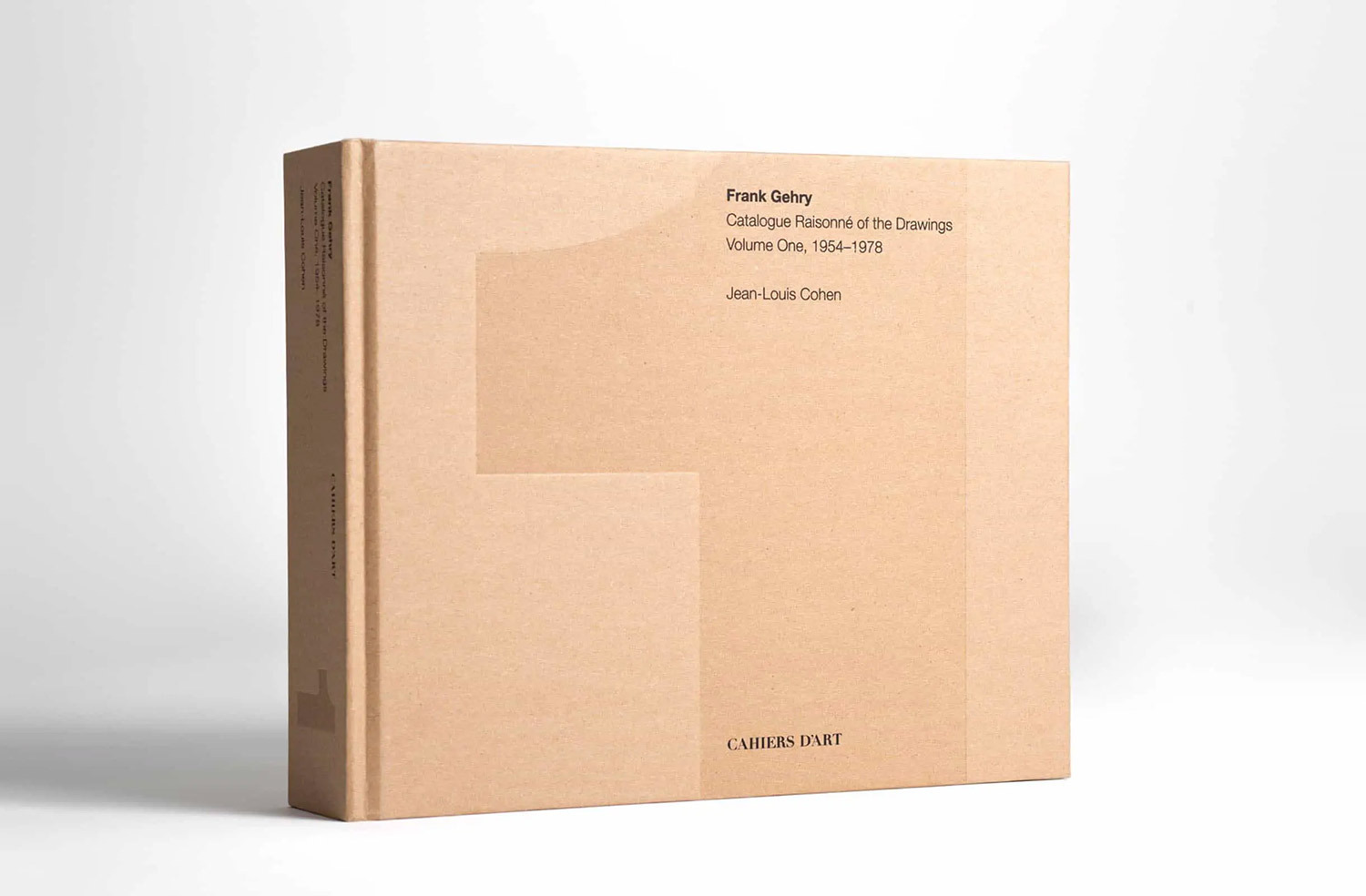 This month's Kappe Reading List selections focus on drawing—mostly architectural representation, with some art and design—through volumes spanning subjects that bridge traditional and contemporary methods of creating architectural drawings and models through digital tools and computational processes; new spatial notational systems for protecting and regaining Indigenous lands in the United States; the first authoritative collection of drawings by legendary modern architect Lina Bo Bardi; and an intimate guided journey into Louis Kahn´s craft and imagination, among many more.
Tap into a rich variety of titles below, chosen by SCI-Arc Alumni, and delve into the interdisciplinary impact of mark making on art, architecture, and design.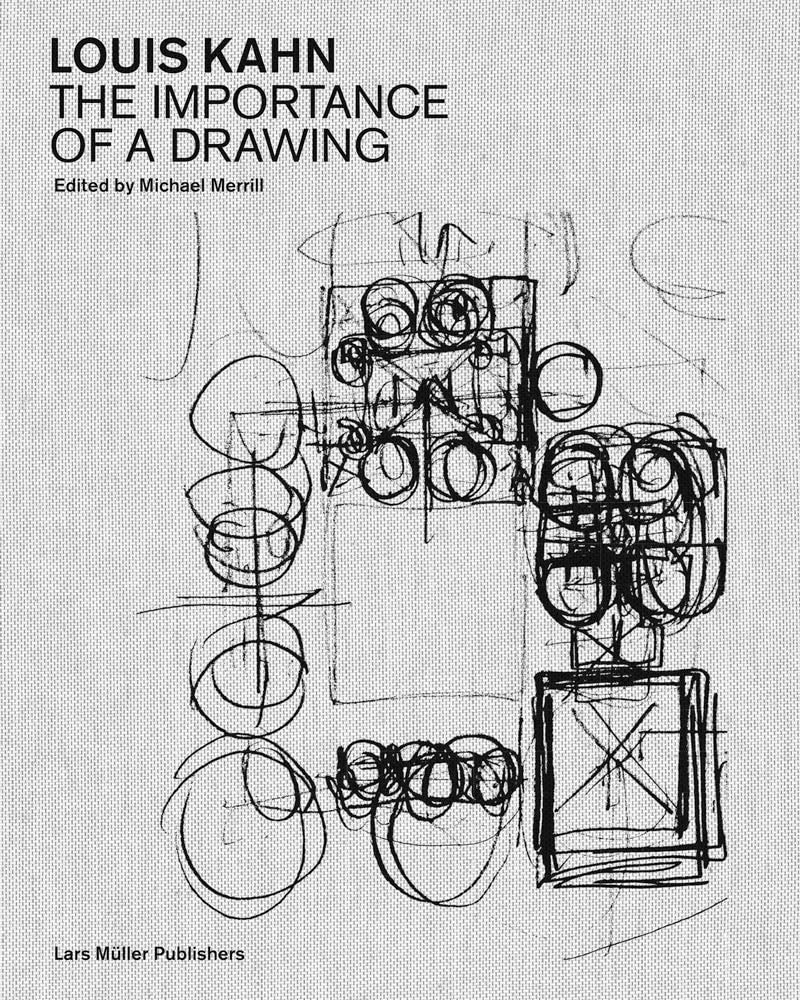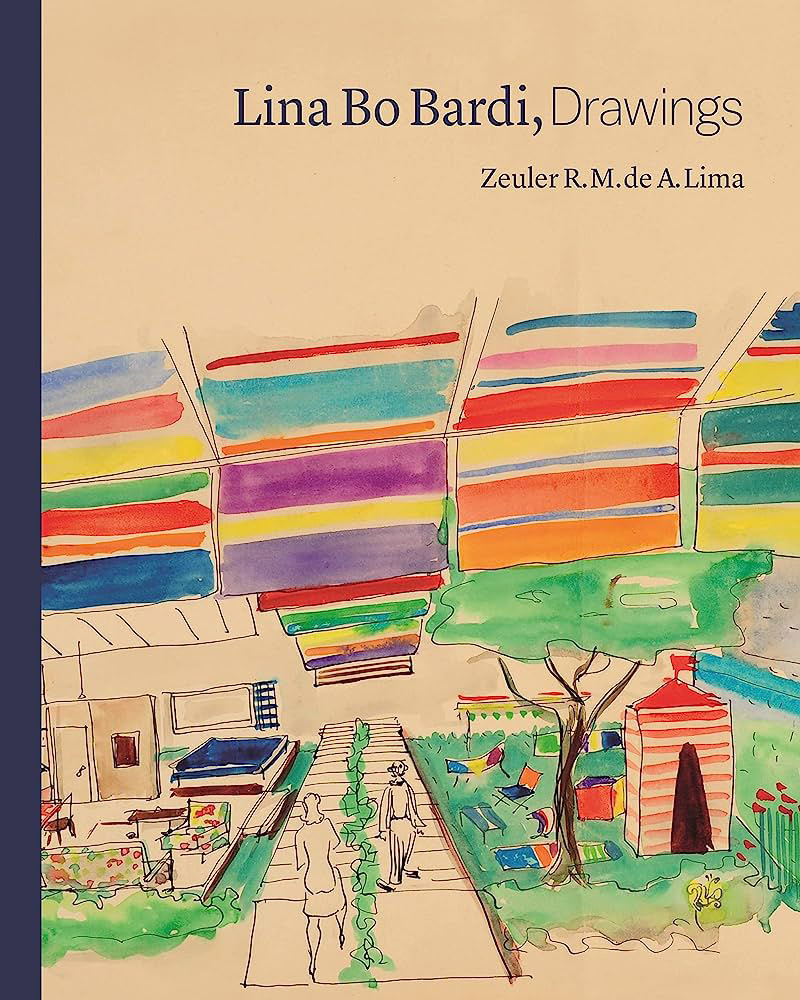 Cézanne Drawing, Jodi Hauptman and Samantha Friedman (Editors) / 2021 / MOMA
Best known as a painter, Paul Cézanne (1839–1906) produced some of his most radically original works on paper. Cézanne Drawing brings together more than 250 rarely shown works in pencil and kaleidoscopic watercolor from across the artist's career, along with key paintings, that together reveal how drawing shaped Cézanne's transformative modern vision.

Drawing almost daily on individual sheets and across the pages of sketchbooks, Cézanne made his process visible, from searching lines that repeat and transform to layered washes of watercolor that explore translucency and luminosity. He returned often to those subjects close at hand, including the objects on his kitchen table, his wife and son, and clocks and lamps that adorn domestic life; hiked out into the hills to find views of his favorite Mont Sainte-Victoire or into dense forests; and envisioned narratives from his own imagination. On paper, he rendered the iconic motifs for which he is most recognized—vibrant still lifes, prismatic landscapes, and carefully choreographed bathers—with a fresh immediacy.

"Drawing is merely the configuration of what you see," Cézanne wrote, and his practice of drawing, he believed, taught him "to see well." Encouraging such close looking, Cézanne Drawing offers the opportunity to see through Cézanne's eyes. In their preoccupation with the passing of time, their wonder at the natural world, their investigations of the bounds of color, and their daring approach to the human figure, Cézanne's drawings speak eloquently both to their own time and to our moment.

Drawing Attention: Architecture in the Age of Social Media, Hamza Shaikh (Editor) / 2023 / RIBA
In recent years, social media has become a primary source of expression for architects and designers, yet there isn't always the means to find out how their works became reality. Giving you a peek behind the illustrative curtain, this book demystifies the process and technique that created some of the most outstanding drawings in your feed. Offering lessons that many universities don't teach, it's an essential guide for architecture students and designers, featuring profiles from highly regarded illustrators, thinkers, and emerging architectural influencers. Covering a mix of styles, concepts and mediums, it gives a detailed breakdown of a diverse range of drawing processes alongside technical tips and concept inspirations.

Drawing from the Model: Fundamentals of Digital Drawing, 3D Modeling, and Visual Programming in Architectural Design, Frank Melendez / 2019 / John Wiley & Sons
Drawing from the Model: Fundamentals of Digital Drawing, 3D Modeling, and Visual Programming in Architectural Design presents architectural design students, educators, and professionals with a broad overview of traditional and contemporary architectural representation methods. The book offers insights into developments in computing in relation to architectural drawing and modeling, by addressing historical analog methods of architectural drawing based on descriptive geometry and projection, and transitioning to contemporary digital methods based on computational processes and emerging technologies.

Drawing from the Model offers digital tools, techniques, and workflows for producing architectural design drawings (plans, sections, elevations, axonometrics, and perspectives), using contemporary 2D drawing and 3D modeling design software. Visual programming is introduced to address topics of parametric modeling, algorithmic design, computational simulations, physical computing, and robotics. The book focuses on digital design software used in higher education and industry, including Robert McNeel & Associates Rhinoceros® (Rhino 6 for Windows), Grasshopper®, Adobe Illustrator® CC, and Arduino, and features an appendix filled with 10 design drawing and 3D modeling exercises intended as educational and pedagogical examples for readers to practice and/or teach workflows that are addresses in the book.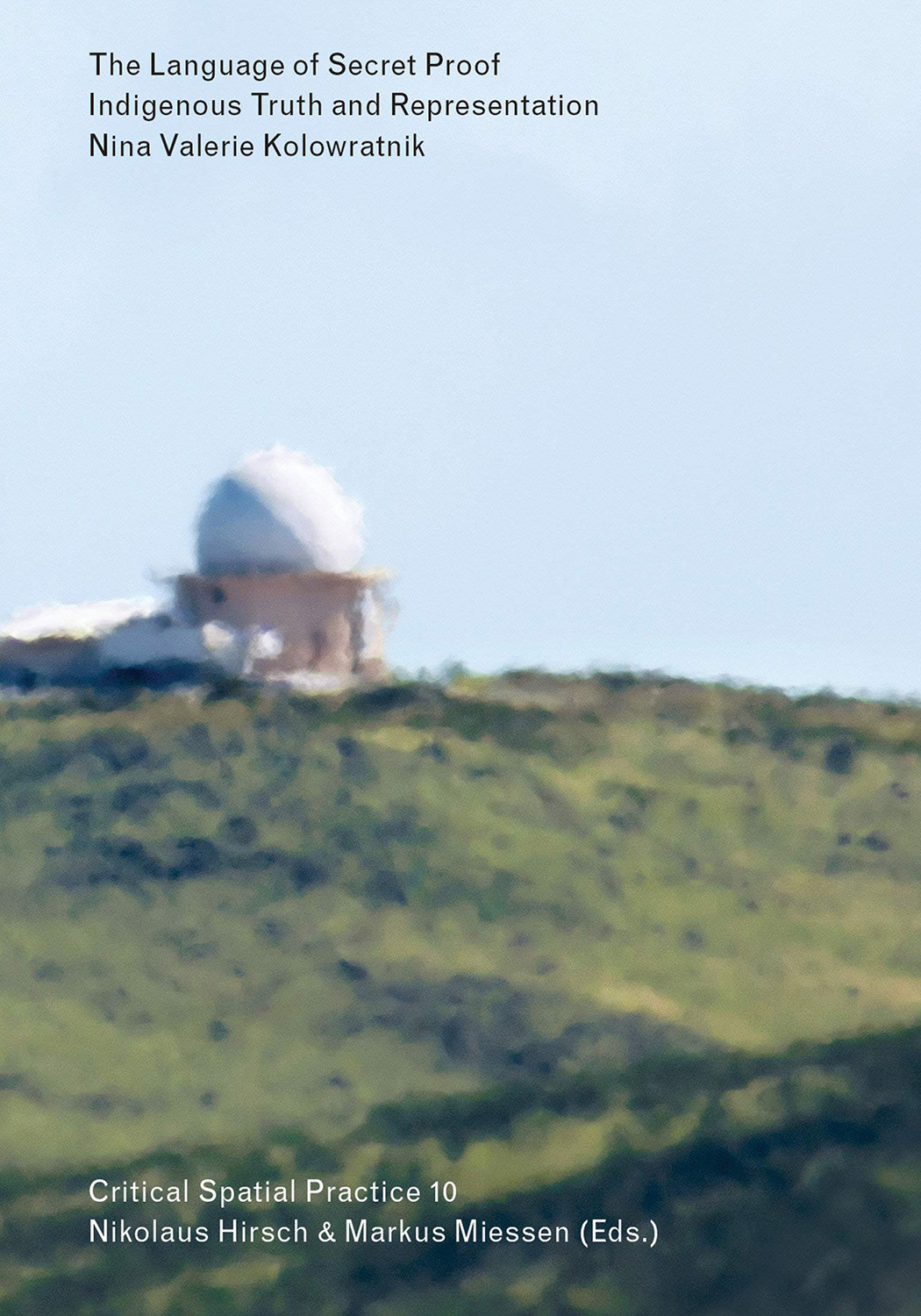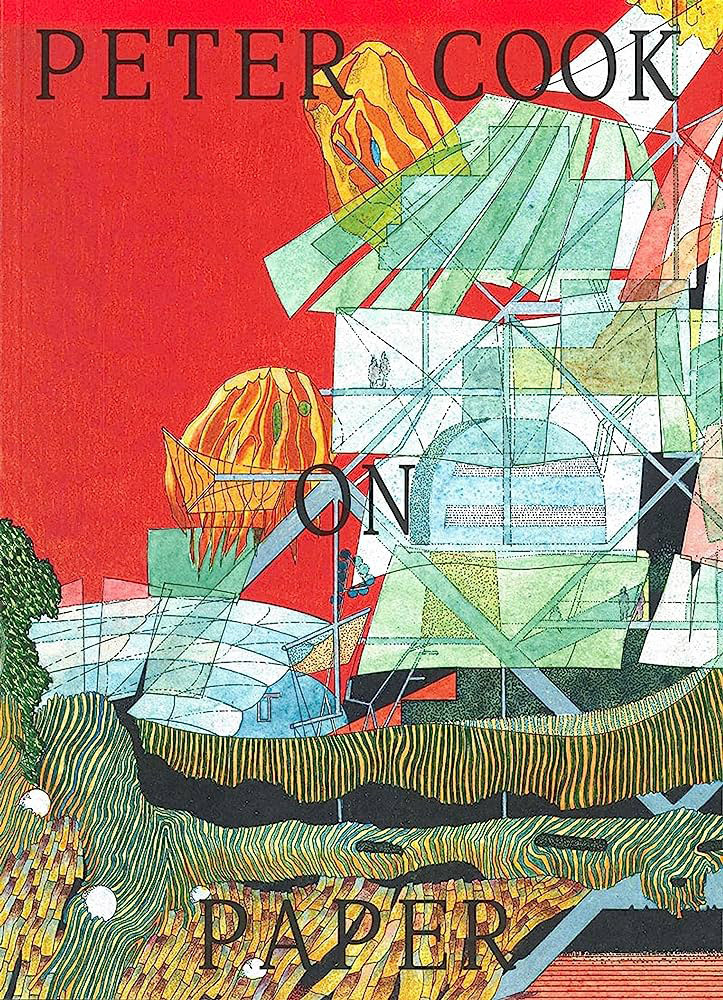 Frank Gehry: Catalogue Raisonné of The Drawings, Volume 1, 1954-1978, Jean-Louis Cohen / 2020 / Editions Cahiers d'Art
Pritzker Prize winner Frank Gehry is widely considered to be one of the world's most important living architects. Much of Gehry's genius can be found in his drawings, works of art in their own right, whose progressions from paper architecture to built poststructuralist reality have changed our own visual landscape forever. Cahiers d'Art will publish the complete collection of the drawings of Frank Gehry, documenting the sketches and studies of one of our foremost artists and designers alongside photographs of the completed maquettes and realized structures.

Googie Modern: Architectural Drawings of Armet Davis Newlove, Michael Murphy / 2022 / Angel City Press
In Googie Modern: Architectural Drawings of Armet Davis Newlove, author Michael Murphy takes readers inside the private archives of the forward-thinking trio dubbed the "fathers of Googie." Inspiring not just artists and filmmakers but the public at large, their futuristic coffee shops and restaurants made dining out a space-age experience, just as man was ready to walk on the moon. Armet Davis Newlove's architecture captured the optimistic and forward-thinking mood in post-war America and set the bar for what would become Mid-Century Modern style. The firm's high-concept designs shaped Southern California and then took off across the American landscape, giving the US innovative, practical, and gorgeous monuments of everyday life. Each remarkable rendering demonstrates the passion and precision that went into every Armet Davis Newlove creation. Googie Modern is itself a monument to the excitement and optimism that once lined the streets of mid-century America.

Greta Magnusson Grossman: Furniture and Lighting (Drawing papers, 81), Brett Littman (Curator) / 2008 / Drawing Center
Published on the occasion of The Drawing Center's exhibition, Greta Magnusson Grossman: Furniture and Lighting presents full-color plates and details of the never-before-seen drawings of the Swedish-born, Los Angeles-based architect and industrial designer. A two-time recipient of the Museum of Modern Art's Good Design award, Grossman remains an under-recognized, yet highly influential figure in the Southern California design movement of the 1950s and 60s. The book, number 81 in the Drawing Papers series, features an essay by exhibition curator Brett Littman and an introduction by Evan Snyderman, principal of R 20th Century in New York City, as well as several archival photographs of Grossman's residential buildings, interiors, and furnishings.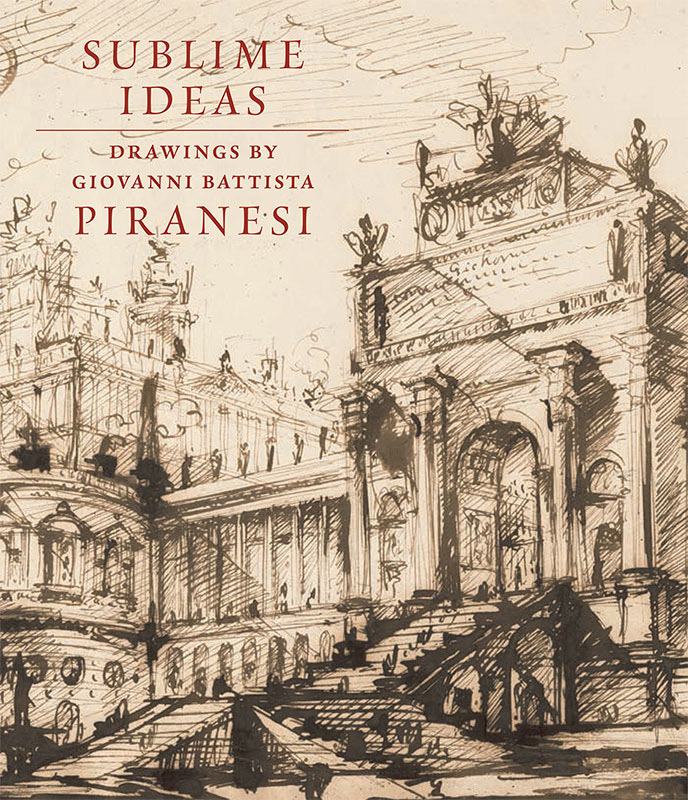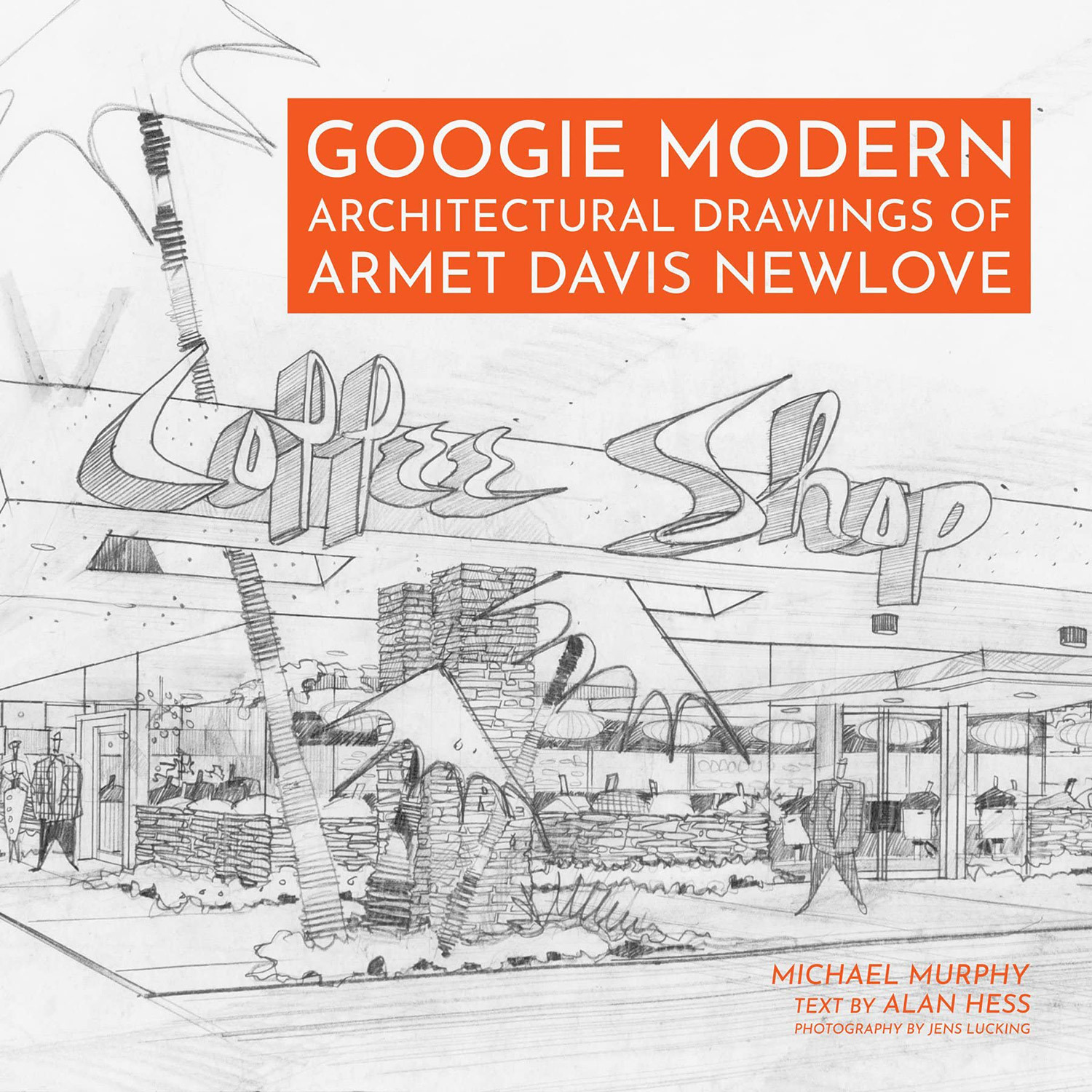 The Language of Secret Proof: Indigenous Truth and Representation, Nina Valerie Kolowratnik / 2019 / Sternberg Press
In The Language of Secret Proof, Nina Valerie Kolowratnik challenges the conditions under which Indigenous rights to protect and regain traditional lands are currently negotiated in United States legal frameworks. This tenth volume in the Critical Spatial Practice series responds to the urgent need for alternative modes of evidentiary production by introducing an innovative system of architectural drawing and notation.
Kolowratnik focuses on the double bind in which Native Pueblo communities in the United States find themselves when they become involved in a legal effort to reclaim and protect ancestral lands; the process of producing evidence runs counter to their structural organization around oral history and cultural secrecy. The spatial notational systems developed by Kolowratnik with Hemish tribal members from northern New Mexico and presented in this volume are an attempt to produce evidentiary documentation that speaks Native truths while respecting demands on secrecy. These systems also attempt to instigate a dialogue where there currently is none, working to deconstruct the fixed opposition between secrecy and disclosure within Western legal systems.

Lina Bo Bardi: Drawings, Zeuler R. M. de A. Lima / 2019 / Princeton University Press
Lina Bo Bardi (1914–1992) was one of the most prolific and visionary architects of the twentieth century. Raised in Italy under Mussolini's Fascist regime and emigrating to Brazil after World War II, she championed the power of architecture and design to embrace everyday life. Her boldly modernist designs range from concrete-and-glass structures like the São Paulo Museum of Art and the culture and leisure center SESC Pompéia to furniture and jewelry. This is the first book to examine one of the most intimate and expressive features of her life and work, but one she rarely shared with the public―drawing.

Bo Bardi produced thousands of drawings in her lifetime, from picturesque landscapes drawn when she was a child, to sketches made as part of her daily routine as an architect, to fanciful drawings that show different aspects of her private life. In this beautifully illustrated book, Zeuler Lima, the world's leading authority on Bo Bardi, brings together a careful selection of these and other drawings, many of them never published until now. Bo Bardi drew on card stock, tracing paper, regular paper, and newsprint. She used pencils, watercolor, gouache, ballpoint pens, and felt-tips, producing drawings that combined surrealist elements with an eye for color and joyful forms. Lina Bo Bardi, Drawings sheds critical light on the creative sensibility behind some of the twentieth century's most striking modernist designs, and provides a rare window into the design practice of an architect like no other.

Louis Kahn: the Importance of a Drawing, Michael Merrill (Editor) / 2021 / Lars Müller Publishers
"The importance of a drawing is immense, because it's the architect's language," said the architect Louis Kahn to his masterclass in 1967. While most studies of Kahn focus on his built works or theory and use drawings mainly to illustrate these, this publication chooses to focus on Kahn's drawings as primary sources of insight into his architectural intelligence and imagination. Lavishly illustrated with over 900 high-quality reproductions of work by Kahn and his associates, incisively presented by a group of acclaimed architectural experts, The Importance of a Drawing is a deep immersion into Kahn's work and his design process.

A testament to Kahn's masterly craft, this volume also makes a provocative primer on architectural representation by posing timely questions on how architects use drawings to see, learn, conjecture and reveal. Destined to become a standard reference on Kahn, this book is an essential addition to the libraries of established designers as well as students of architecture.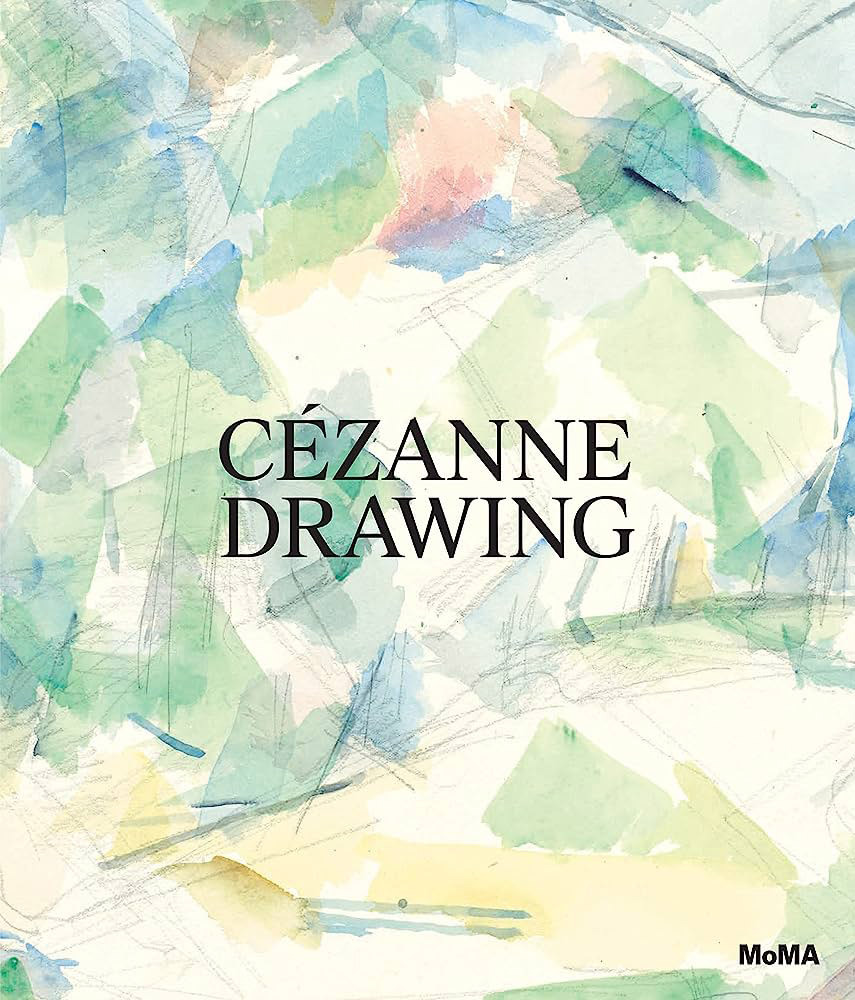 Out of the Clouds: Wolf dPrix: Sketches 1967-2020, Coop Himmelb(l)au & Wolf dPrix (Editors) / 2022 / Birkhäuser
Architecture and freehand drawing are inextricably linked. Even in the Gothic period, the principle applied: what you can't build, you at least draw. The same applies to the sketches of Wolf dPrix, co-founder and CEO of Coop Himmelb(l)au. Over the 53 years of their creation, Prix's sketches formed the first stage of every design—despite rapid developments in digital architecture. Whereas his freehand drawings were proxies for completed projects in the 1960s and 1970s, today they serve as strategic guides to the firm's complex buildings. From 2,800 archival drawings, 1,300 examples were selected for publication to represent developmental dynamics in an archive-like format. As invaluable documents of architectural history, they illustrate some 320 selected projects.

Peter Cook on Paper, Kristoffer Lindhardt Weiss (Editor) / 2022 / The Danish Architectural Press
A book of drawings exhibited at Louisiana Museum of Modern Art in Copenhagen, including work spanning all the way from the Archigram period to 2021.

Sublime Ideas: Drawings by Giovanni Battista Piranesi, John Marciari / 2023 / The Morgan Library & Museum
In a letter written near the end of his life, Giovanni Battista Piranesi (1720–1778) explained to his sister that he had lived away from his native Venice because he could find no patrons there willing to support "the sublimity of my ideas." He resided instead in Rome, where he became internationally famous working as a printmaker, designer, architect, archaeologist, theorist, dealer, and polemicist. While Piranesi's lasting fame is based above all on his etchings, he was also an intense, accomplished, and versatile draftsman, and much of his work was first developed in vigorous drawings.
The Morgan holds the largest and most important collection of Piranesi's drawings, well over 100 works that encompass his early architectural capricci, studies for prints, measured design drawings, sketches for a range of decorative objects, a variety of figural drawings, and views of Rome and Pompeii. These form the core of the exhibition, which will also include seldom-exhibited loans from a number of private collections. Accompanied by a publication offering a complete survey of Piranesi's work as a draftsman, the exhibition will be the most comprehensive look at Piranesi's drawings in more than a generation.