SCI-Arc 50th—Leading the Digital Revolution in Architecture Throughout the Decades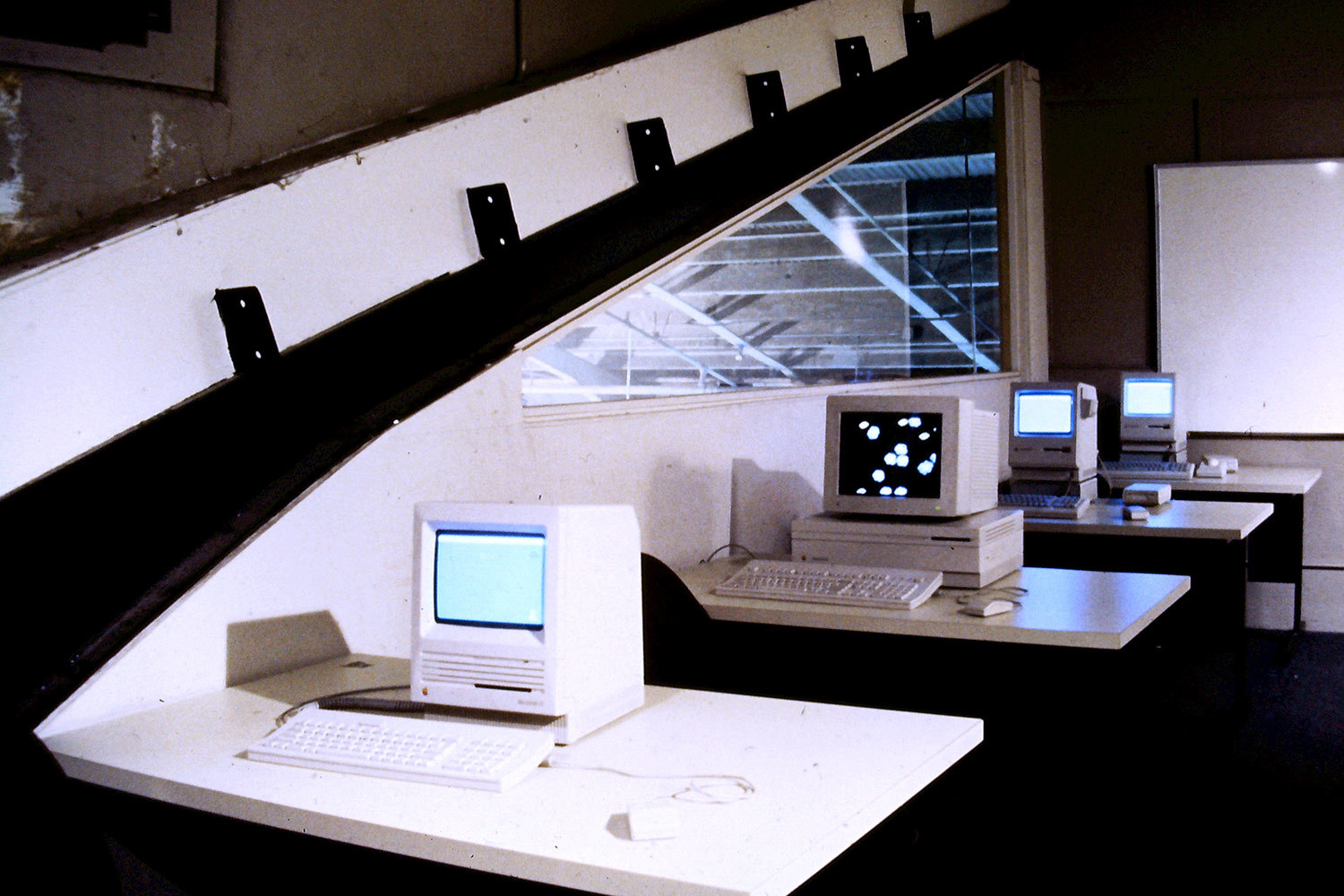 Twenty-five years ago, when Neil M. Denari became director of the Southern California Institute of Architecture, part of his mission was to introduce the school to the possibilities of digital tools. He had spent a semester as a guest instructor at the Columbia GSAPP, where in 1994, then-dean Bernard Tschumi launched the first Paperless Studio, a groundbreaking, open-ended experiment in wholly unfamiliar technology. Led by a handful of young architects that included Greg Lynn and Hani Rashid, the course was taught on Macintosh and Silicon Graphics machines segregated into the mezzanine of the school's architecture building.

"Faculty members, including myself, didn't know how to use the computers," Tschumi said during a 2013 lecture at the Canadian Centre for Architecture. Consequently, the projects that emerged from that era were often co-authored with a DA, or digital assistant—"in other words, the young smart kid who knew how to use them."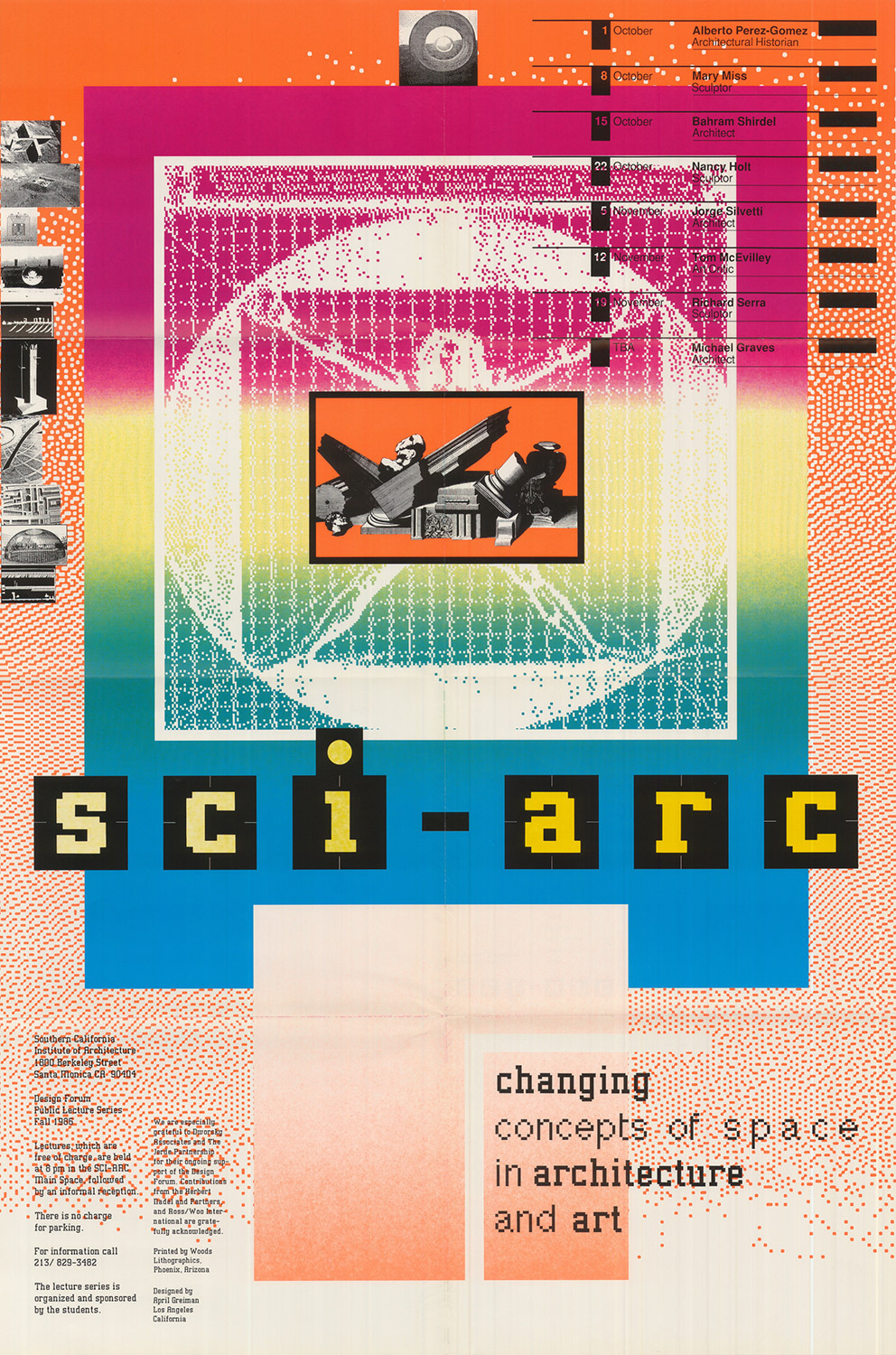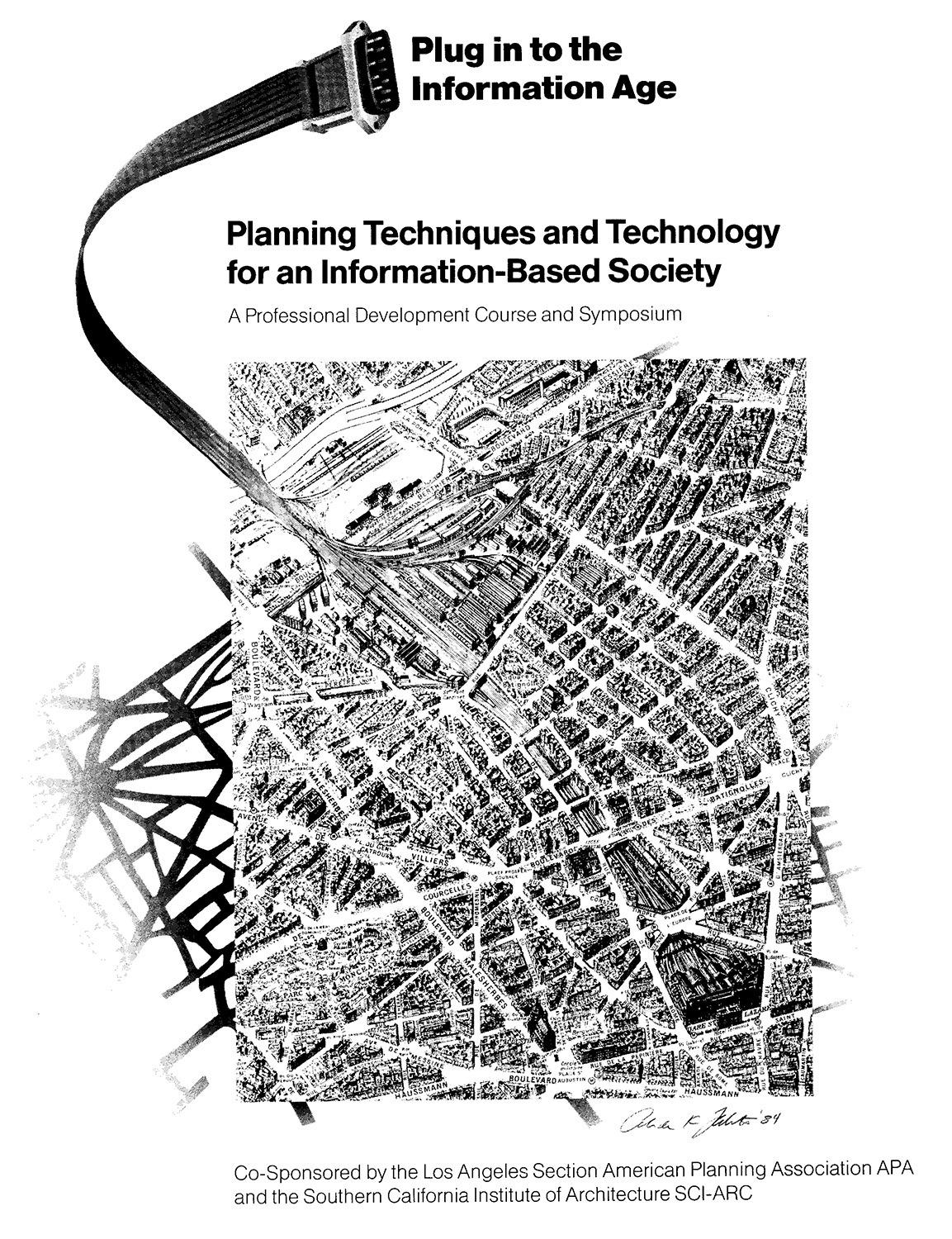 At SCI-Arc, the first computer had first arrived in 1978, with uses ranging from word processing to seminars. No one, however, had ever led a computer-based studio; in the mid-90s, computers were not only expensive—Columbia's Paperless Studio was a $1.5 million investment—but the available software was extremely limited. "It didn't do animations or strange geometry, and when students didn't know how to get past the defaults, you'd get a lot of stuff that looked the same," Denari said. Still, he added, "the work was fantastic and transformative." His pursuit of digital technology had been inspired in part by the work of Andrew Waisler, a friend and SCI-Arc graduate who went into Hollywood animation and eventually developed the visually rich, digital world of Shrek. "I said, 'someday soon, that world is going to be in architecture,'" the former director recalled. "We would just have to wait until that high-end software became more affordable." The first computer-based seminar that can be found in SCI-Arc class schedule records was "Computers in Architecture," led by Ched Reeder in the fall of 1979. Reeder continued teaching design software seminars, along with Anthony Caldwell through the mid-1990s.

Greiman taught her first studio course at SCI-Arc using computers, "Word/Image/Tekst," in 1995. In 1997, she launched SCI-Arc's first website, and within a year, Denari acquired the necessary funding to launch the school's first "Sunset Studio," with 10 computer workstations. Very quickly, "software became cheaper, with much more mainstream, understandable technology," said Graduate Chair Elena Manferdini, "which allowed for a certain level of democratization of tools." While teaching at SCI Arc in the mid-1990s, Karl Chu, a staunch advocate for cyberspace design, coined the term "genetic architecture," a theoretical construct based on computation.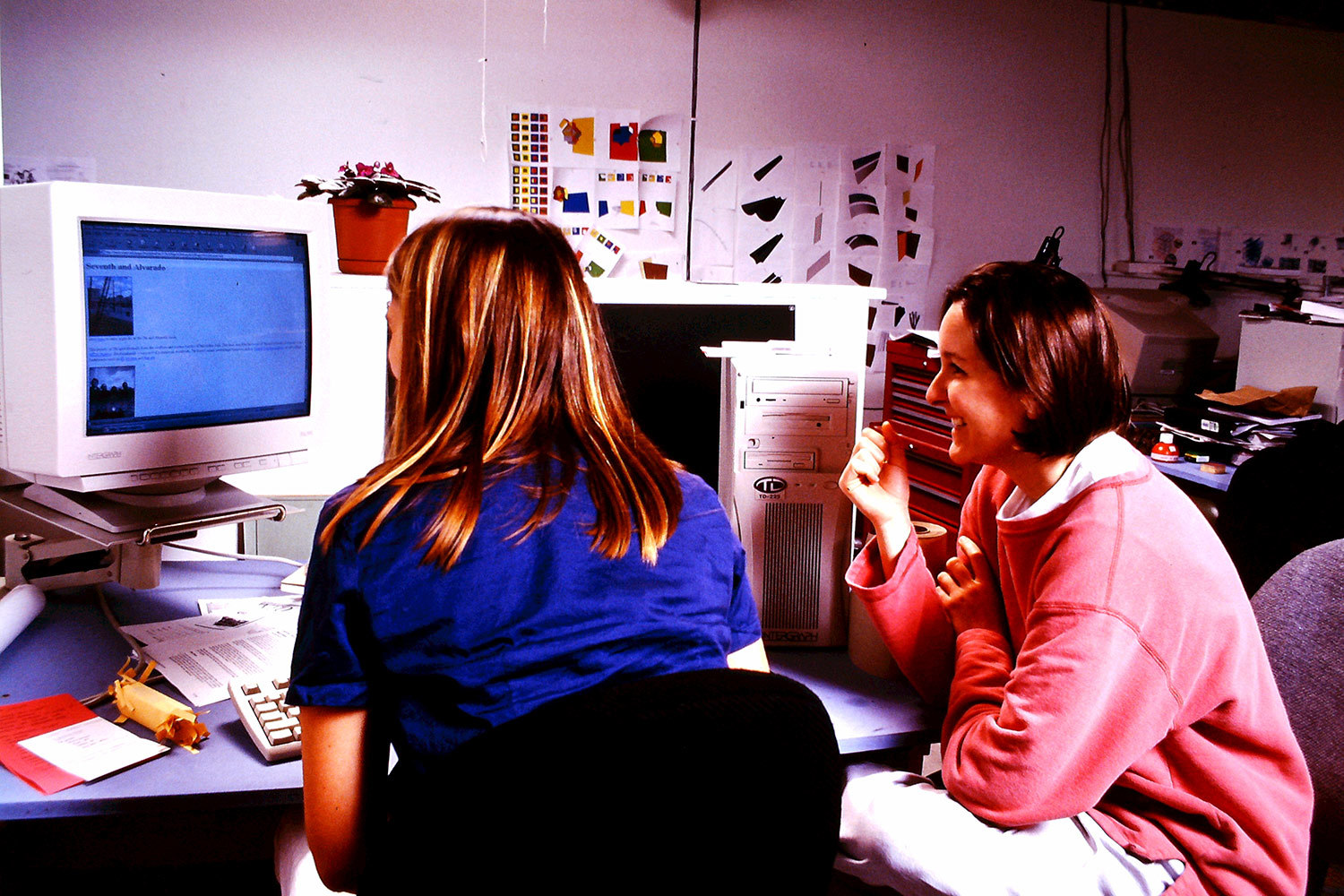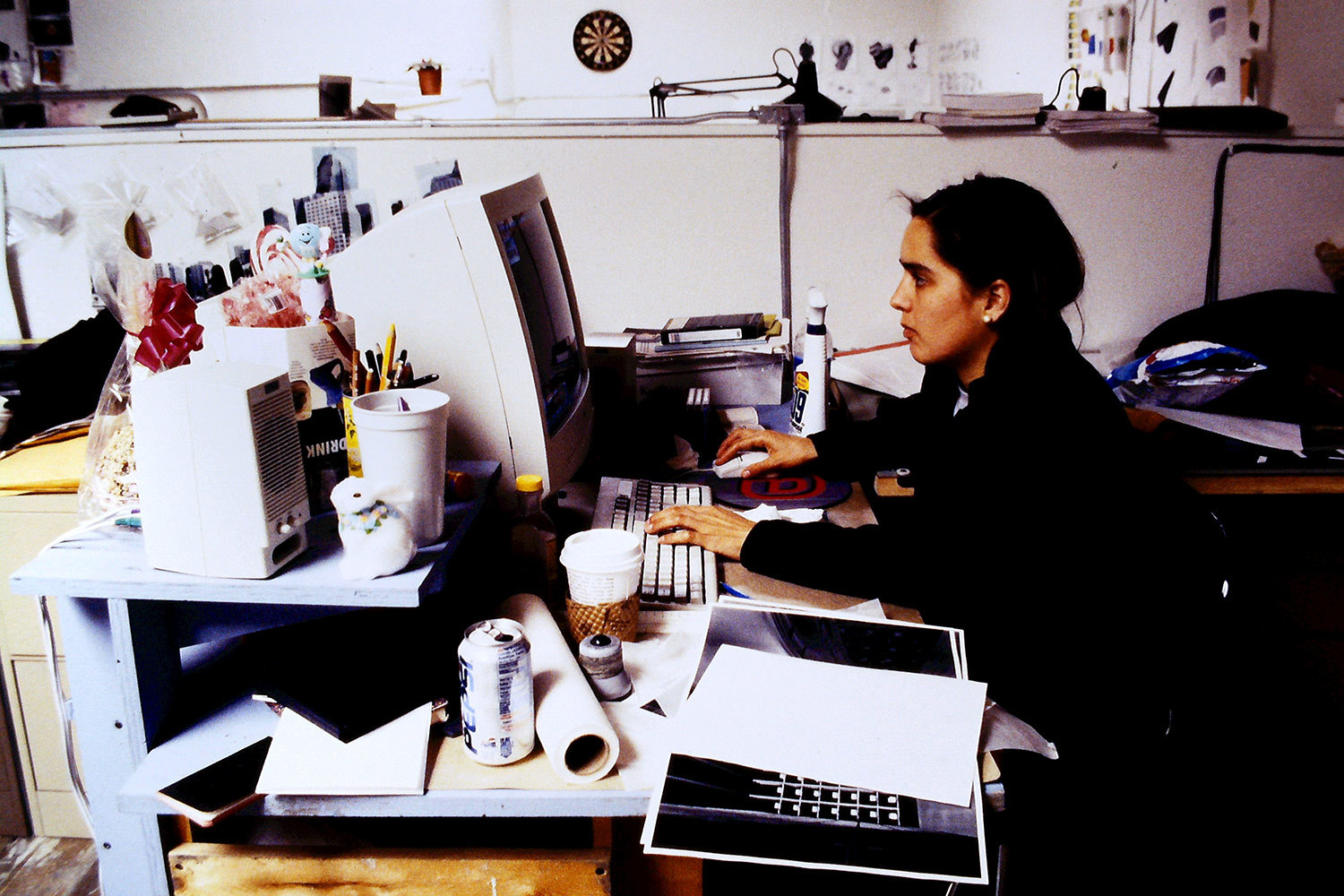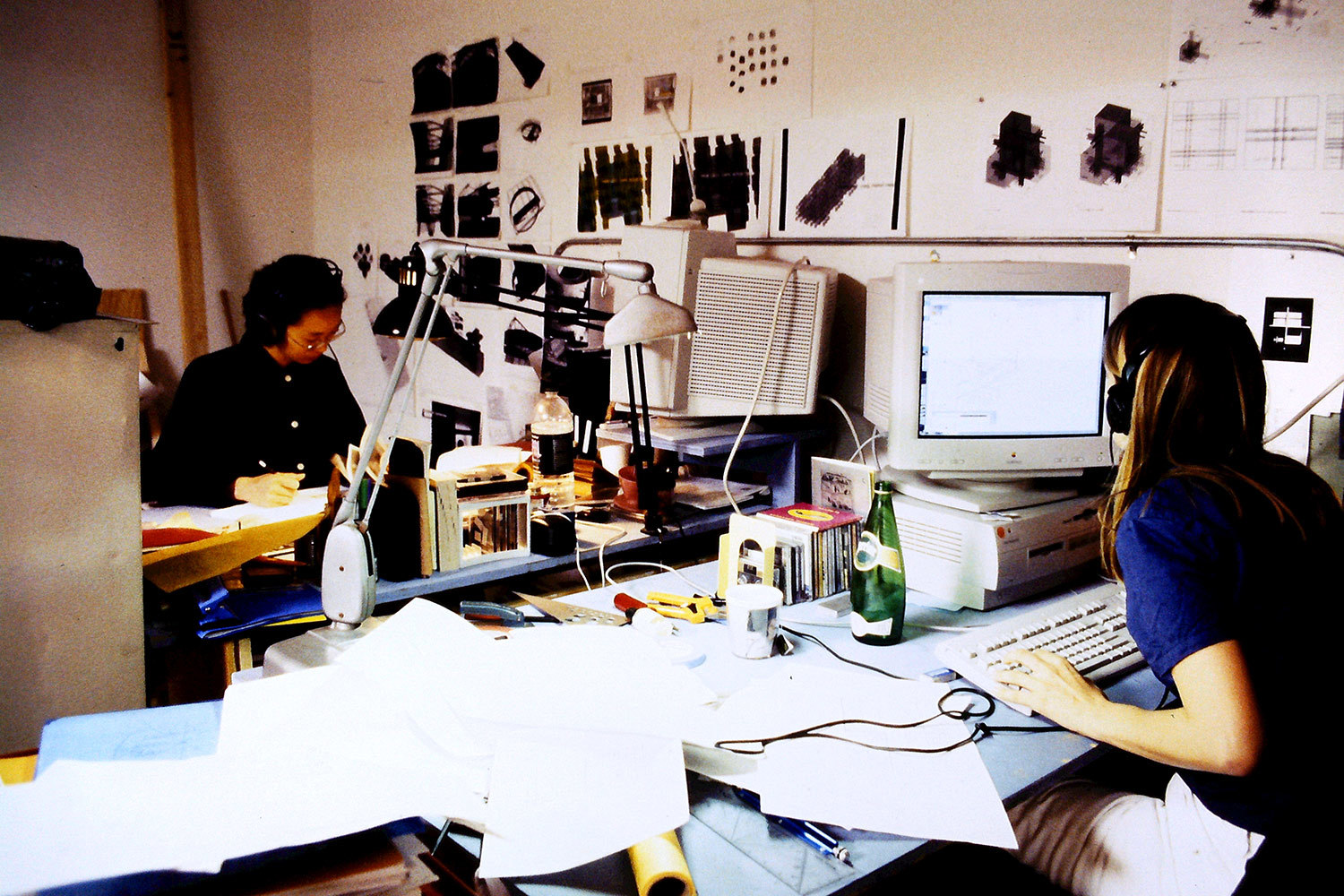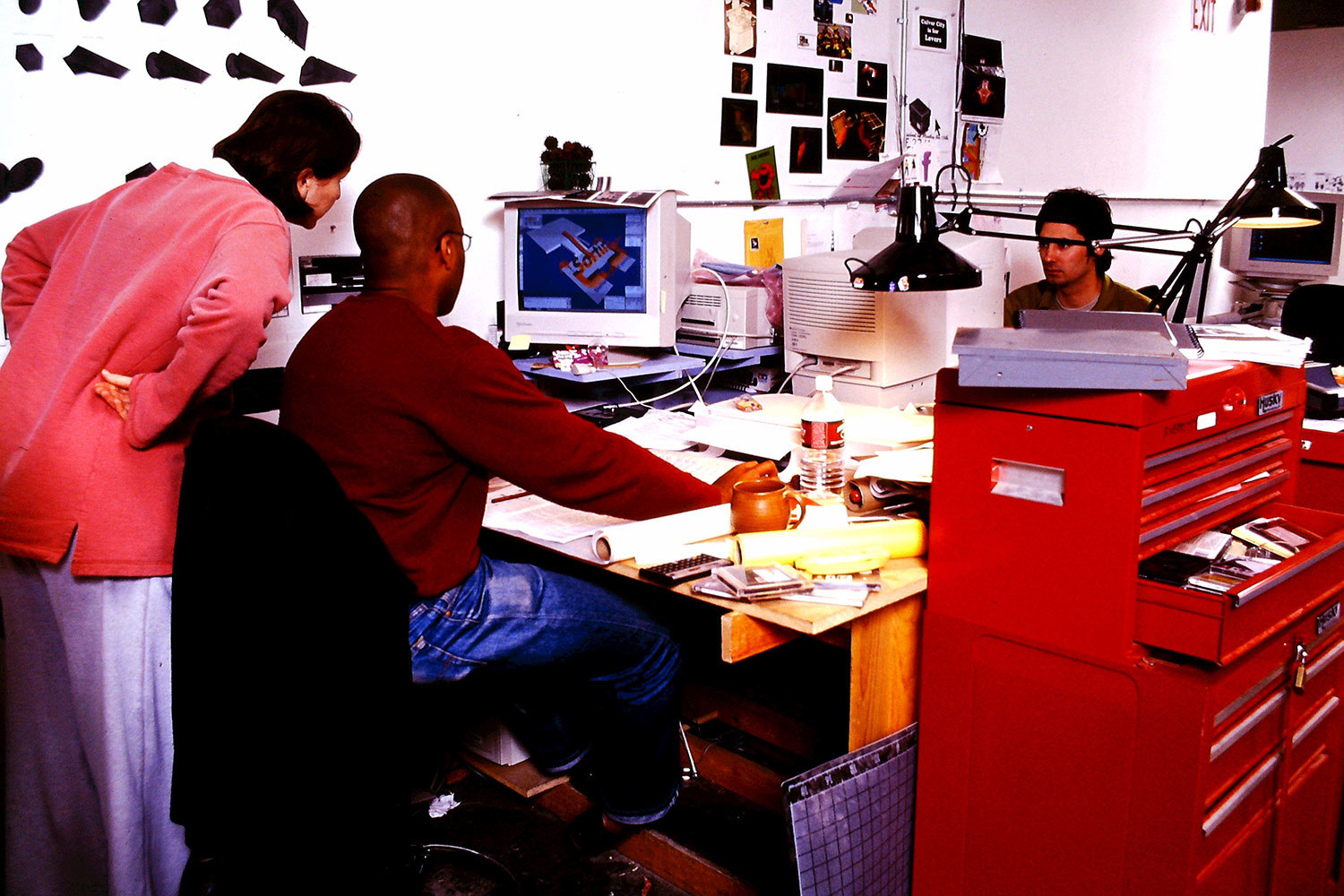 By 2000, the school was fully digitized, and had already begun acquiring digital fabrication tools like CNC mills and 3D printers. Out in the world, meanwhile, the emergence of digital tools had left its mark on the built environment, crystallizing the digitally rendered swoop as the aesthetic of the early twenty-first century. Frank Gehry's 1997 Guggenheim Bilbao was made possible by CATIA, an aerospace software that could manage the precise curvatures of more than 40,000 titanium panels. And for a time, the now-dated, sinuous parametricism of Zaha Hadid and Patrik Schumacher was thought to be the architecture of the future.

Today, according to Denari, digital is architecture's "native language": students at SCI-Arc have access to Stäubli robots and the Magic Box, a 4,000-square-foot digital fabrication lab, and, borrowing softwares from the multi-billion-dollar gaming industry, create immersive virtual and augmented reality environments that render not in a matter of hours, but in real time.

While Tschumi would agree that the language of architecture has been redefined, he would argue that the discipline itself remains largely unchanged. Like the role that the elevator's invention played in the development of the skyscraper, he's often said, the Paperless Studio "simply accelerated things that were already in the works."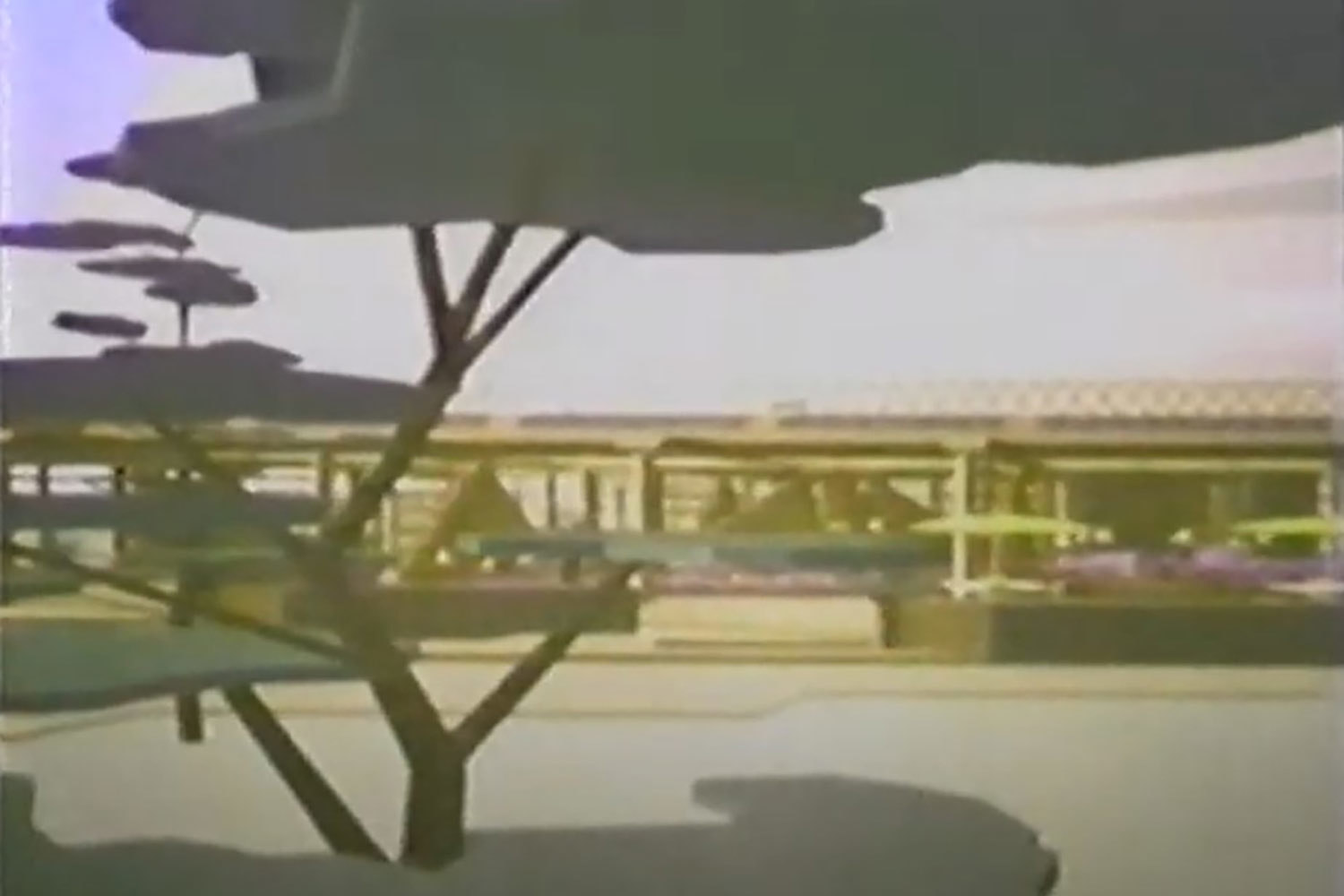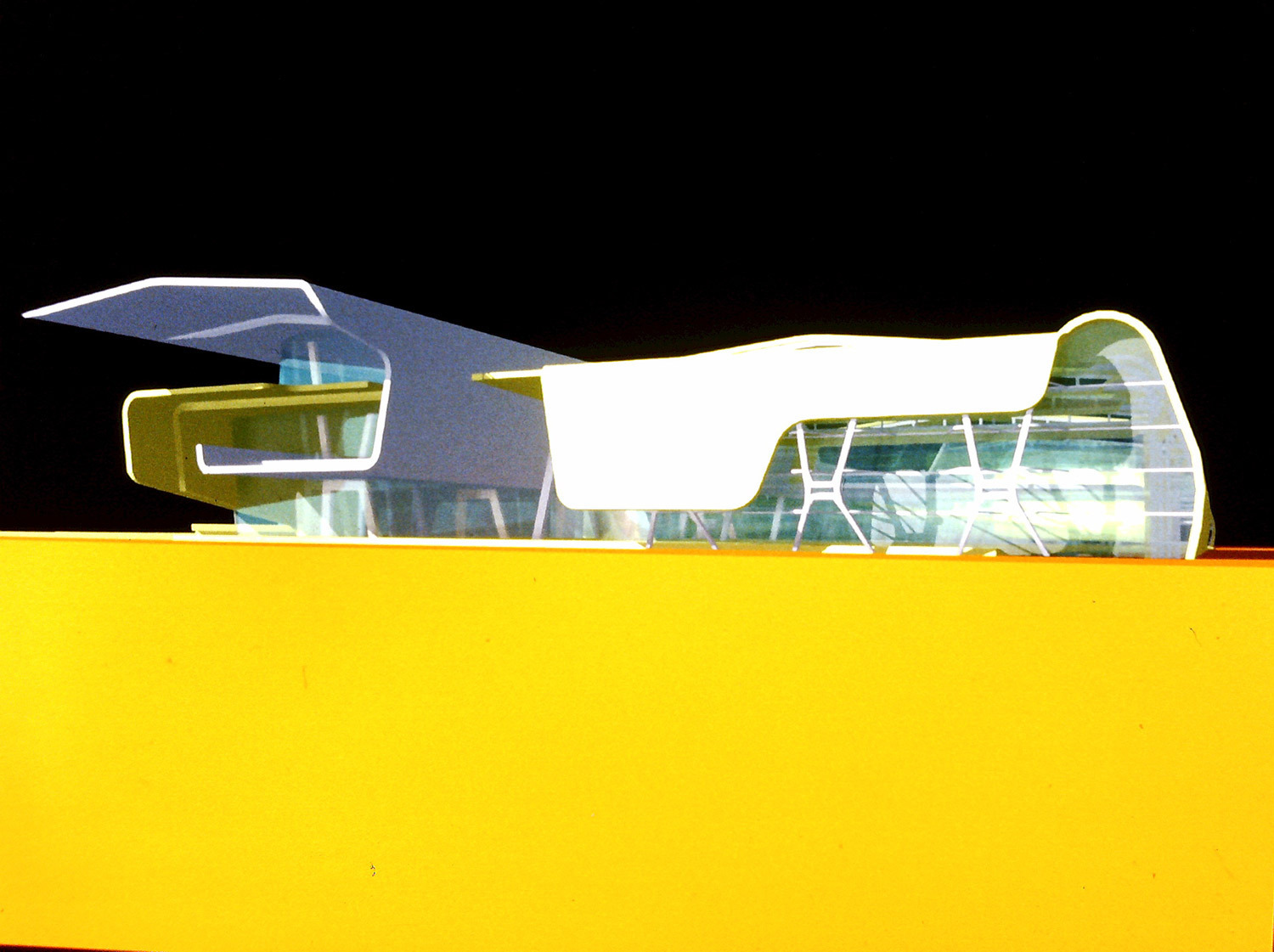 Akin to the Paperless Studios of the 90s, the Architectural Technologies program at SCI-Arc is an experiment in a new generation of tools—artificial intelligence, cloud computing, neural networks, and more. But where Tschumi's elevator-skyscraper metaphor illustrated an upward trajectory for the discipline, the emphasis here is outward, looking beyond digital drawing and fabrication to a more diverse set of skills. This expanded purview anticipates the loss of traditional architecture jobs to the "automation of intellectual labor," said program coordinator M. Casey Rehm: "The tasks normally assigned to a junior architect—feasibility studies, or door and window schedules—will eventually be more efficiently handled by software."

As such, instructors Rehm, Soomeen Hahm, and Damjan Jovanovic lead students in the exploration of digital tools for new applications of the architectural imagination, from analyzing alternative datasets—urban behavioral patterns that can be gleaned from social media, for example—to hacking and coding their own programs. Platform Sandbox, an educational software that Jovanovic produces with his students, "collapses pre-production, production and post-production in the same space of the screen," he said, and constructs models from existing objects sampled online. "It's really meant to engender this idea of what it means to work with the architectural imagination in the post-Internet era, where we can deploy these different modalities of work."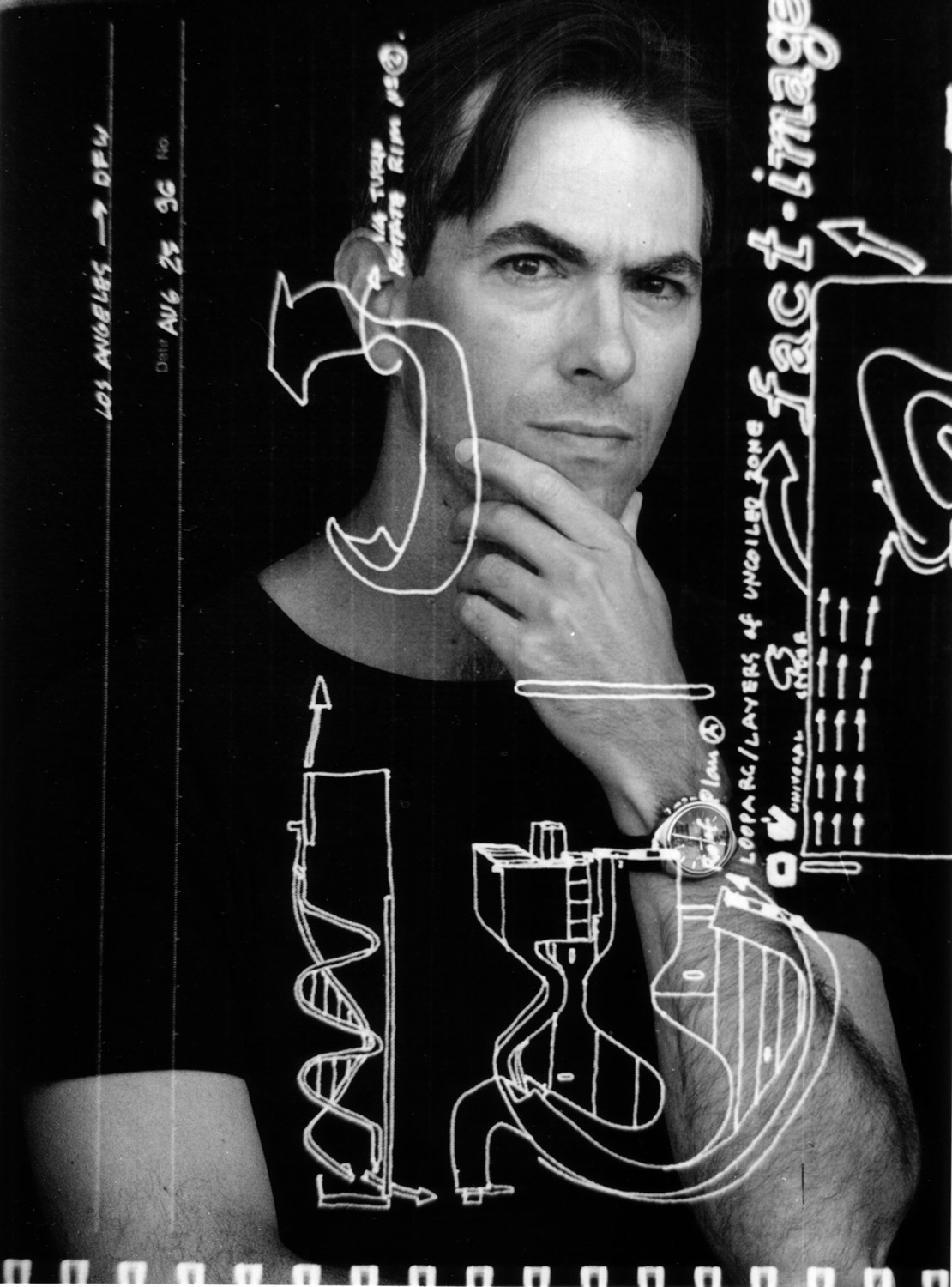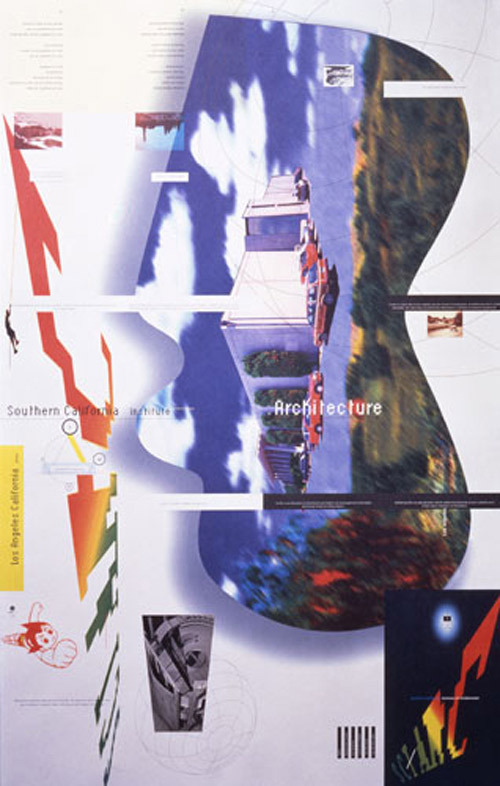 For Views of Planet City, a SCI-Arc faculty project for the 2022 Pacific Standard Time exhibition, Jovanovic created an interactive simulation built on the gaming software Unreal Engine. The game's goal is to design a monolithic 10-billion-person city, where the consequences of the player's choices play out over time through interlocking environmental, political, and cultural systems—oxygen levels may shift, for example, or the growth of plants may decline. Combining gaming engines' ability to juggle vast quantities of information with that of AI to project long-term outcomes, the game demonstrates the potential for complex systems to be rendered legible, to "model the evolution of whole societies and civilizations."

If newer technologies can simultaneously process large quantities of complex data, can they do the same for multiple points of view? This is the political subtext to reimagining the architect of the future, where advances in technology coincide with recent cultural shifts at odds with the profession. In recent years, architecture's deep roots in a canon built largely by a privileged class of white men have become increasingly less tenable; so too has its historic focus on the lone, singular genius.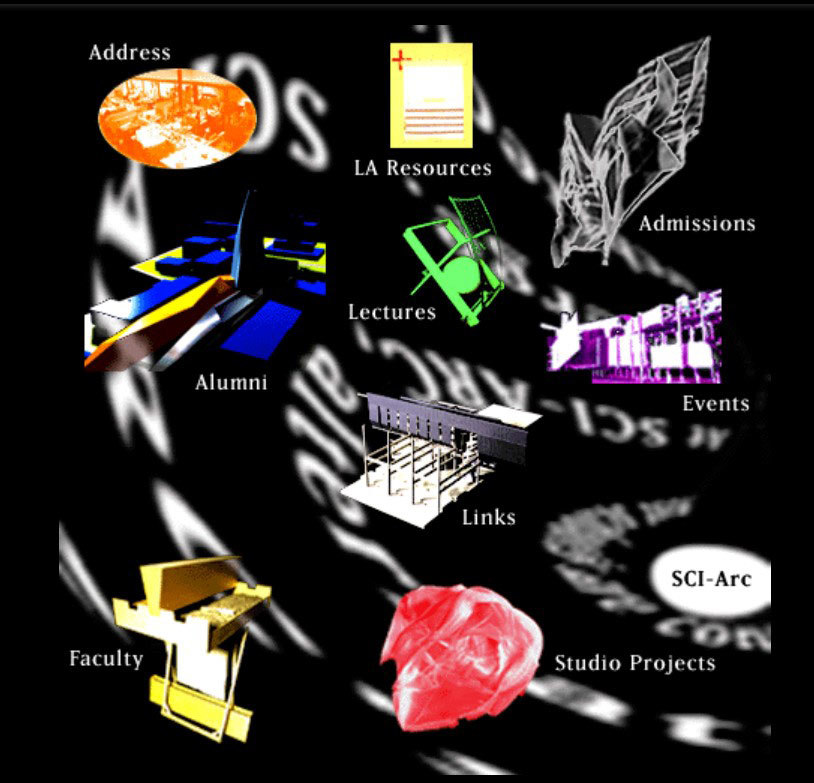 In many respects, technology reflects the biases of its creators: "Most of the classical software that we know inherited that history of an individual author," said Jovanovic. But as an alternative space, virtual terrains carry the potential to reimagine architecture as a platform for diverse cultural production, for previously underrepresented points of view to exchange ideas; explore archives independently; and create new audiences free of the constraints of tradition. "Social media broke down a lot of the preconceived, canonical body of knowledge at the base of the architectural profession," said Manferdini. As hacking emerged as a collective activity, and new platforms allowed for the exchange of and sampling of entire libraries, "attitudes about the lone genius changed, towards design as a collaborative endeavor toward an ever-changing body of knowledge."

Facing a world of shifting political currents and the effects of climate change, architects move into the future equipped with powerful new tools and an unprecedented access to a wealth of environmental and cultural data. "The next step is to solidify that data into cultural artifact, and not just buildings," Manferdini said. "Architecture has the capacity for much more than that."