Viewpoints: Establishing 50 Years of the SCI-Arc Gallery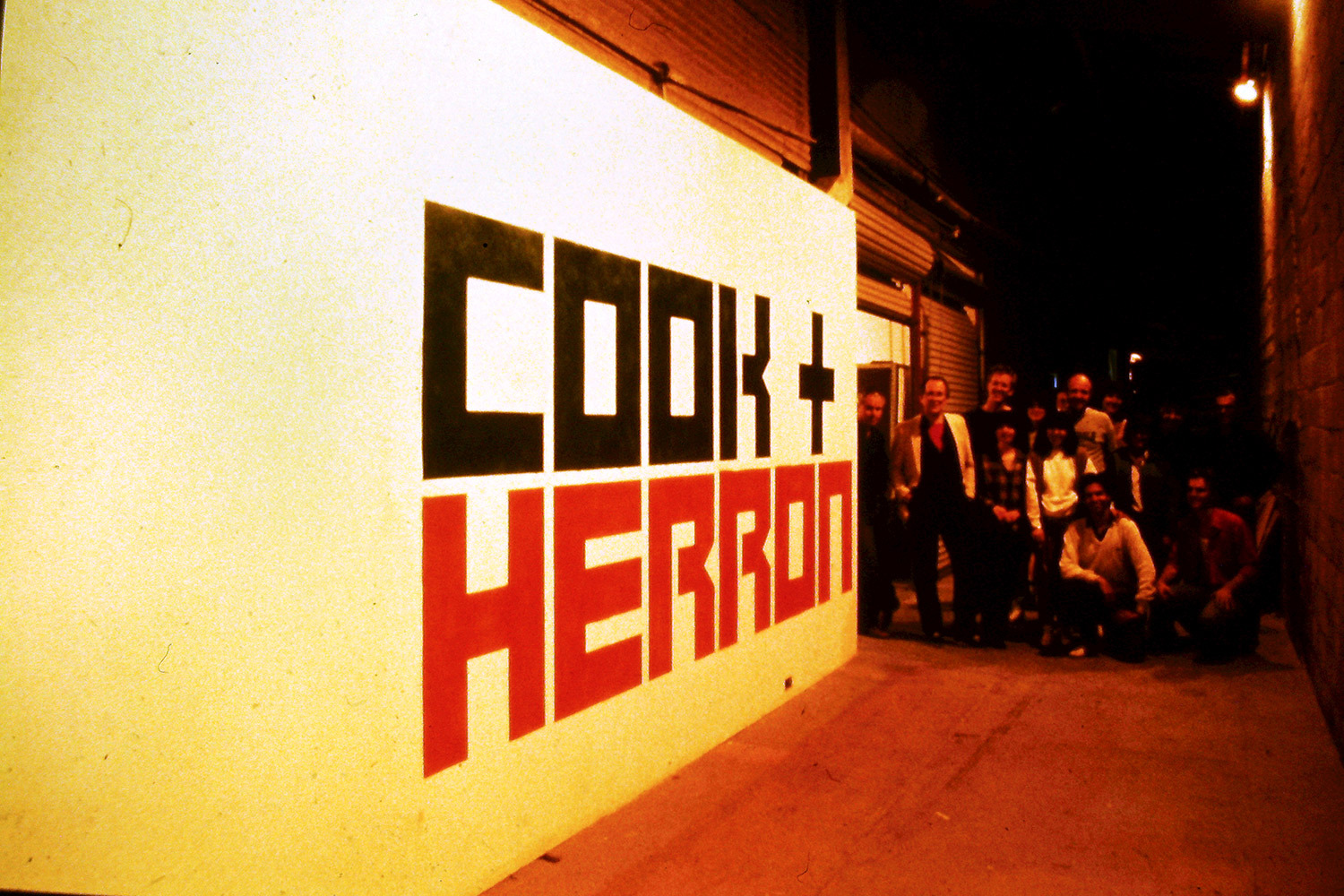 Architecture and design galleries, especially those attached to academic institutions, have an important role to play in generating new thought and material understandings regarding architectural and design practice. Notably, they give leeway for practitioners to interface meaningfully with students and broader communities, for instance, in project-oriented exhibitions, as well as participate in the maintenance and/or disputation of ostensibly shared understandings of historical precedent.

In his exhibition and book A Confederacy of Heretics, Todd Gannon has surmised that the Architecture Gallery—the precursor to SCI-Arc's current gallery—was "more symptom than cause," identifying a broad field of architectural enquiry in Southern California that the gallery was part of, and would soon have a hand in generating itself.(1) The gallery's activities were initially closely linked to SCI-Arc's Wednesday Night Design Forum lectures, begun by founding faculty Shelly Kappe. But while Shelly and Raymond Kappe (the school's founding director) were away on sabbatical in the 1979-80 academic year, one then-new faculty member, Thom Mayne, turned his home studio into a gallery hosting ad hoc exhibitions around each of the Wednesday Night Lectures running under the title "Current L.A.: Ten Viewpoints." John Dreyfuss, architectural critic for The Los Angeles Times, dubbed this new lecture/exhibition format "a brave new idea" and subsequently covered each one that year with a separate review.(2) One of the exhibitor-lecturers, Peter de Bretteville, remembers being "caught up in the moment and certainly optimistic… equally excited by the radical changes and potential of the moment."(3) If the need for a gallery to exhibit the work of students, faculty, and invited guests was unclear before, after "Current L.A.: Ten Viewpoints," the idea gained real traction.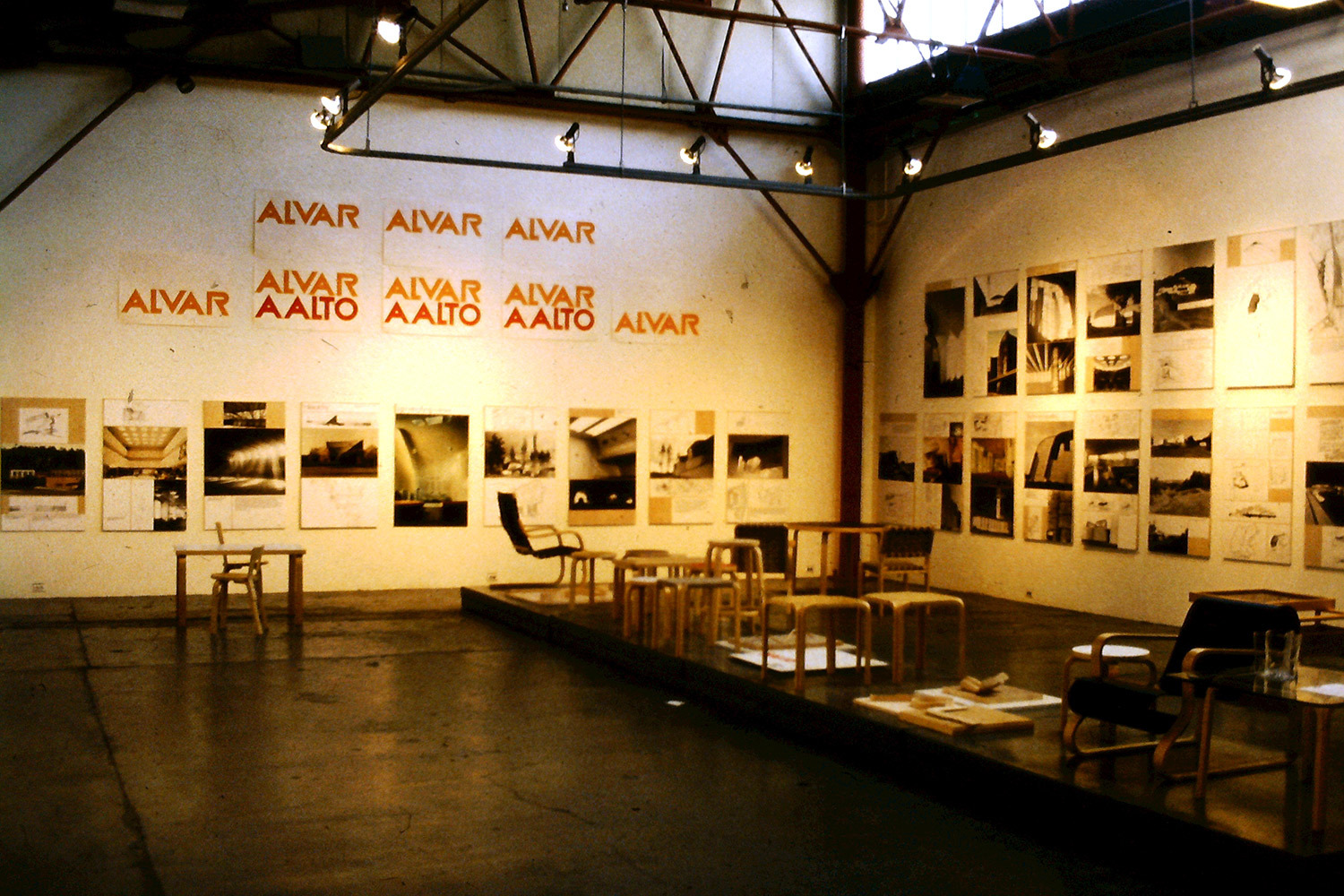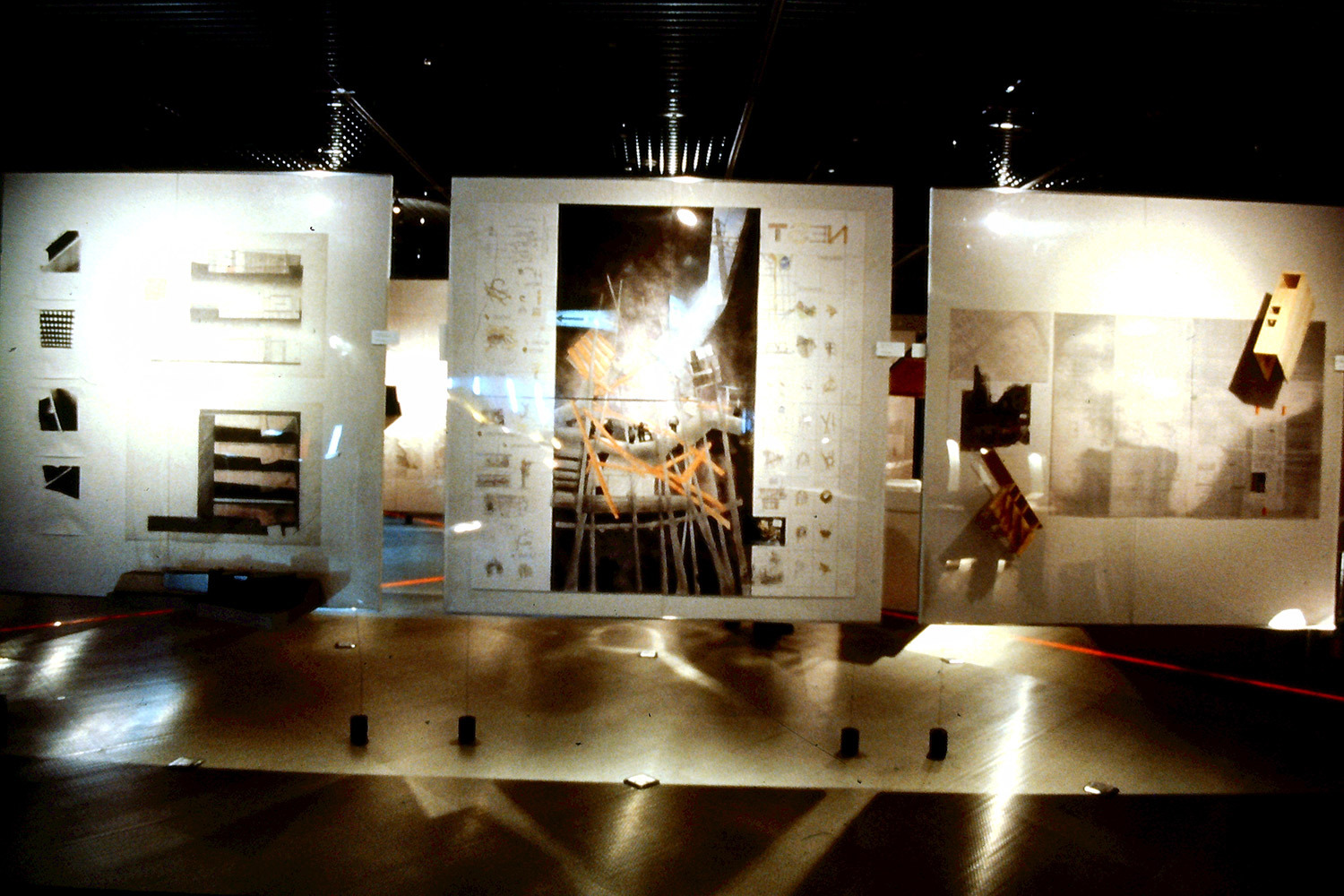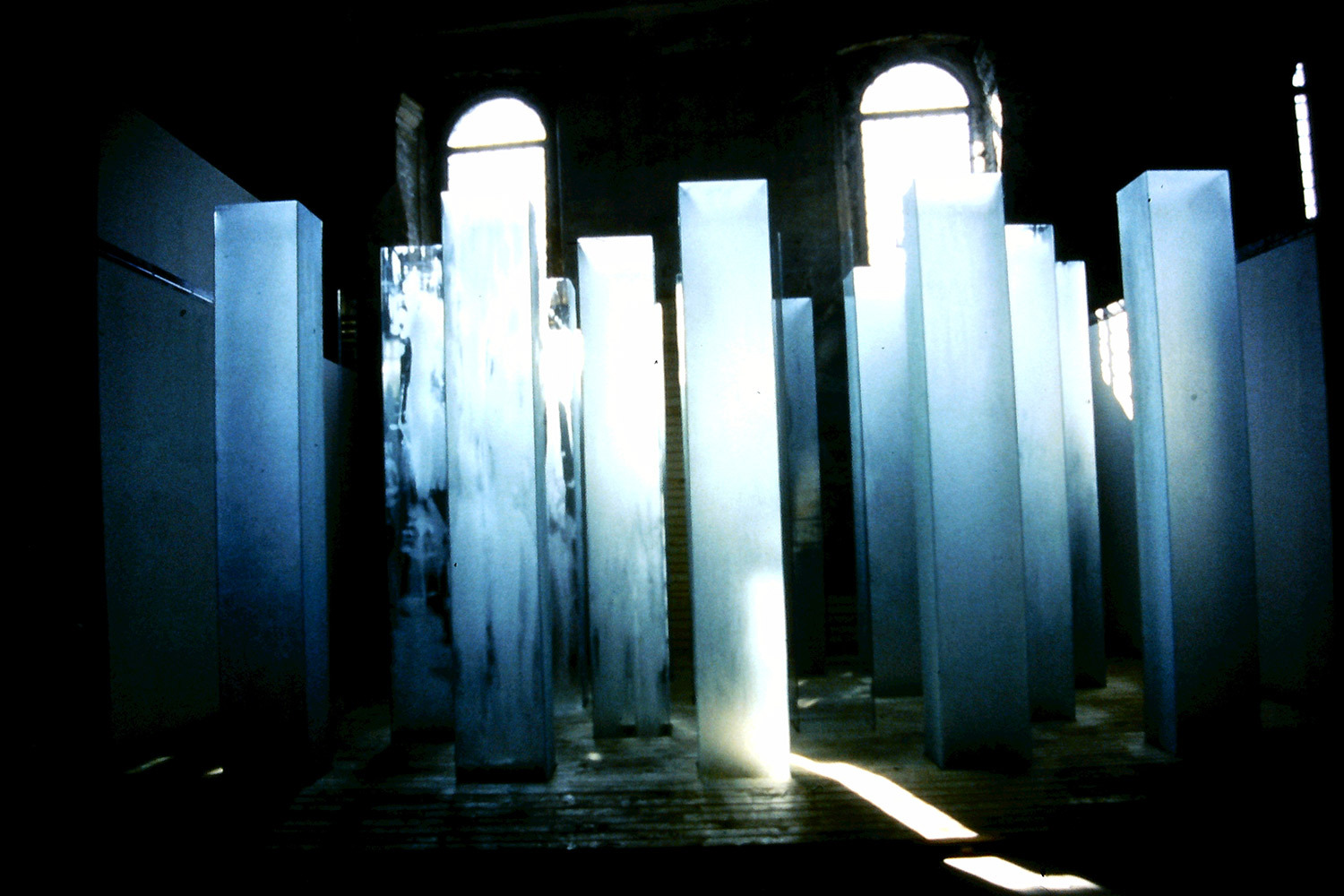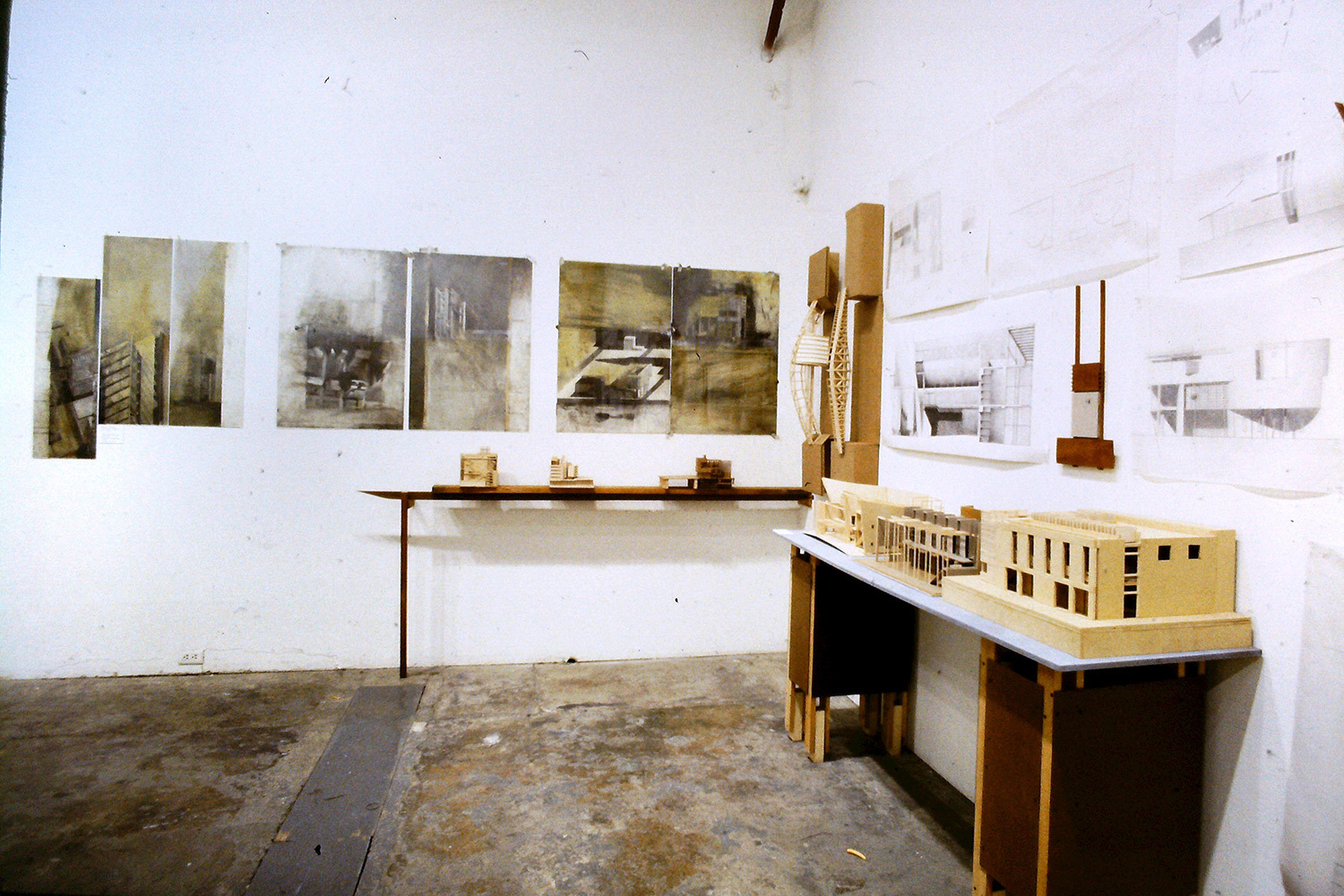 Shelly Kappe, though, reminds that Mayne's off-site exhibition was followed by the inauguration of an on-site architecture gallery. This development only took place at the end of the following academic year, with the opening of Modern Architecture: Mexico, representing a break in format and orientation from "Current L.A." Kappe's show, which adhered to a more institutional model of architectural exhibition display, placed the cohort of lecturers-practitioners from Mexico within the scope of thousands of years of history—essentially shifting the frame from a here (Los Angeles) to an elsewhere (Mexico). Kappe used pedagogical tools in the exhibition including slideshow carousels and video interviews, to give a sense of the variety and vitality of practices in Mexico—and her husband designed a set of three graduated, metal grid armatures for holding photographs of the architects and their various projects. Kappe's newly founded gallery also distinguished itself from Mayne's effort by forgoing the ambitious schedule of several week-long solo exhibitions, instead focusing her time on one large group exhibition to conclude the year of programming.(4) Kappe's intention to "reach the layman," was received luke-warmly by The LA Times' Dreyfuss, whose dogged coverage of the previous year's lectures and exhibitions did much to promote a younger generation of Los Angeles architects to the newspaper's reading public.(5)

In this shift one can sense, largely, the difference in approach between an architectural practitioner and an historian. This can be felt in Kappe's exhibition dedicated to Alvar Aalto, a reformulation of a posthumous retrospective (on tour from the Museum of Finnish Architecture and Cornell University's College of Architecture, Art, and Planning) replacing the exhibition's typological ordering to one of strict chronology. The exhibition's design was completed by SCI-Arc staff and students, underscoring the pedagogical value of a gallery space nested within a school or program—albeit one dedicated to identifying "great" architects of the past and present.(6) Still there was experimentation, such as Ron Herron and Peter Cook, who developed an "instant catalog" of their work, compiled during the installation process of an exhibition of their drawings.(7)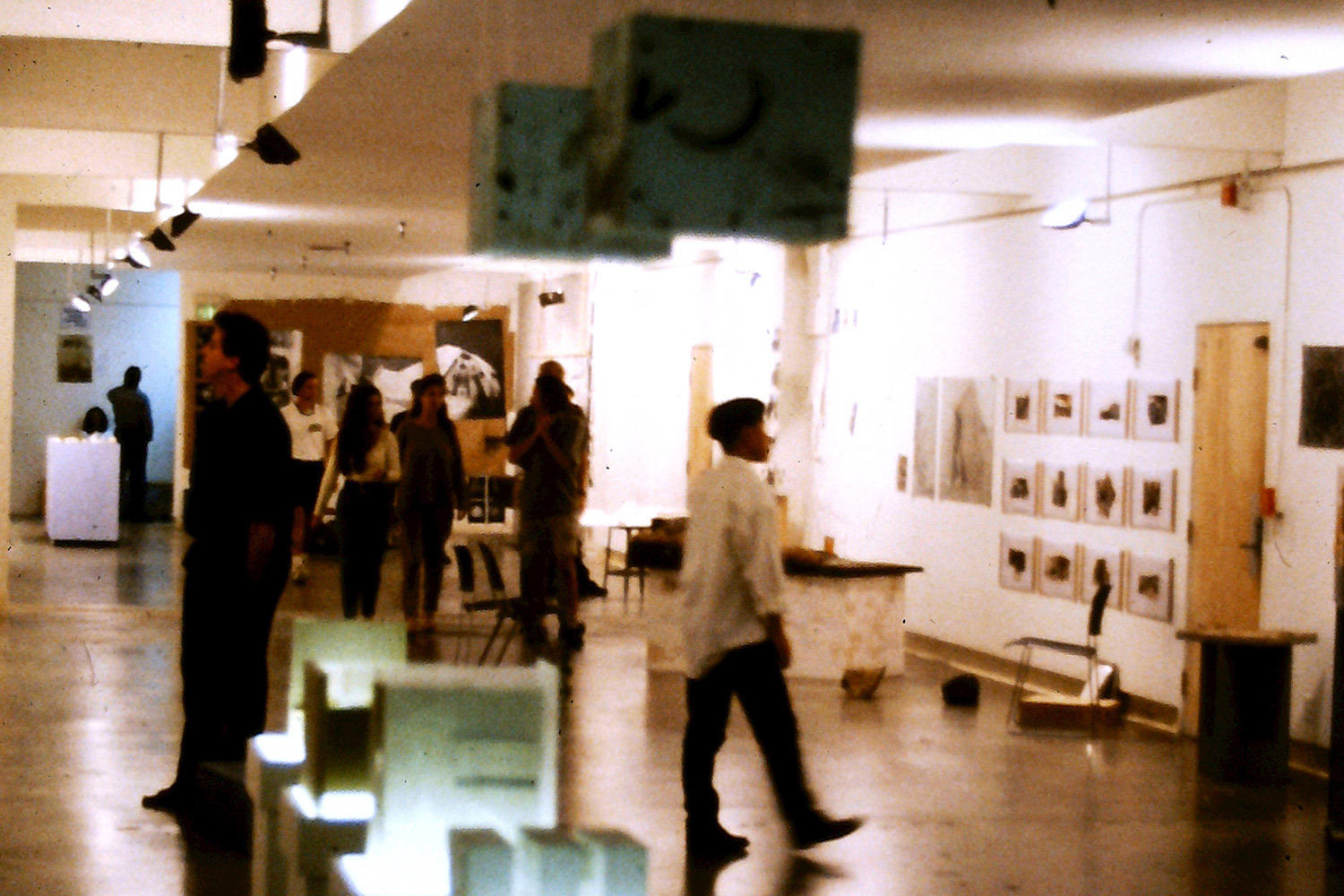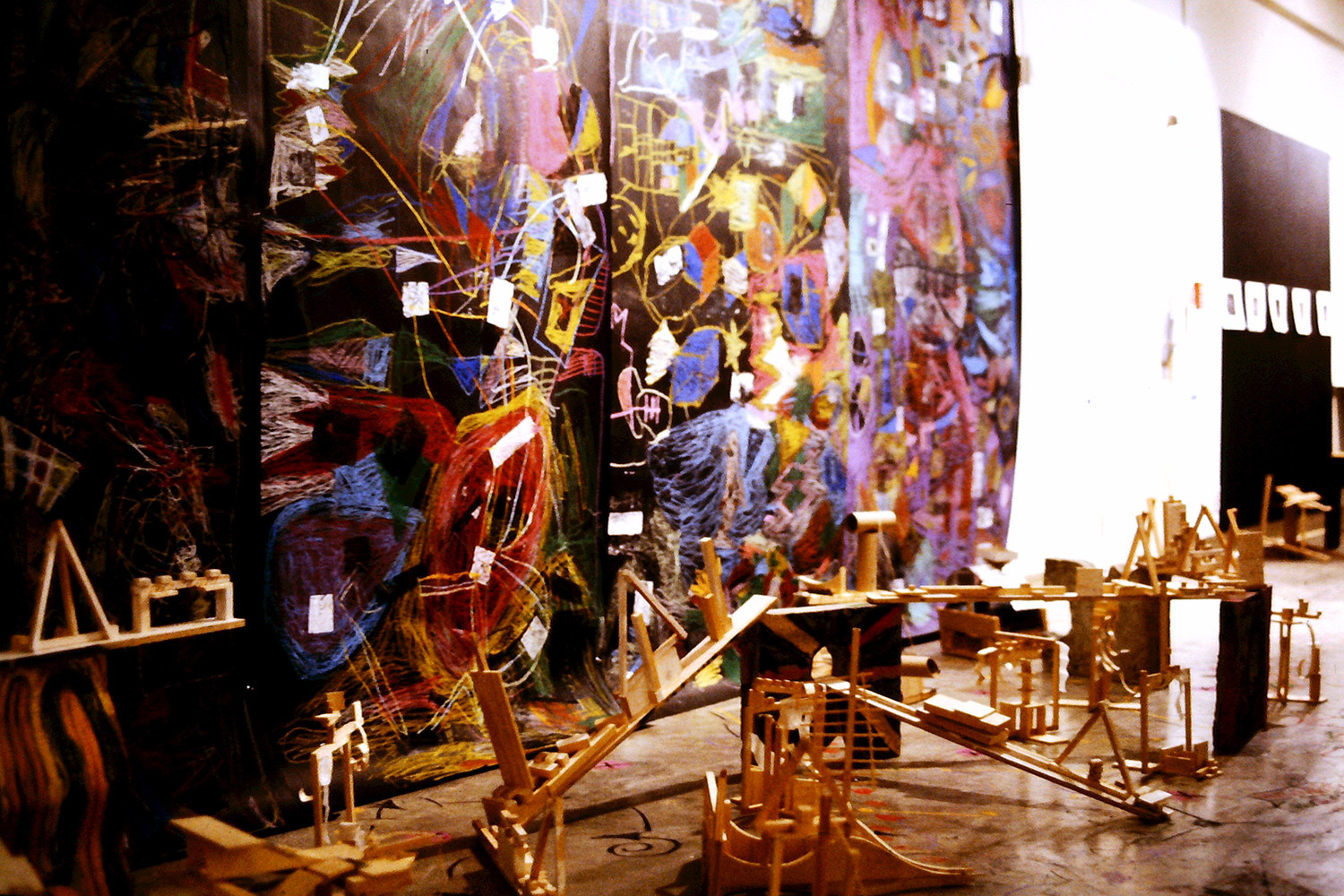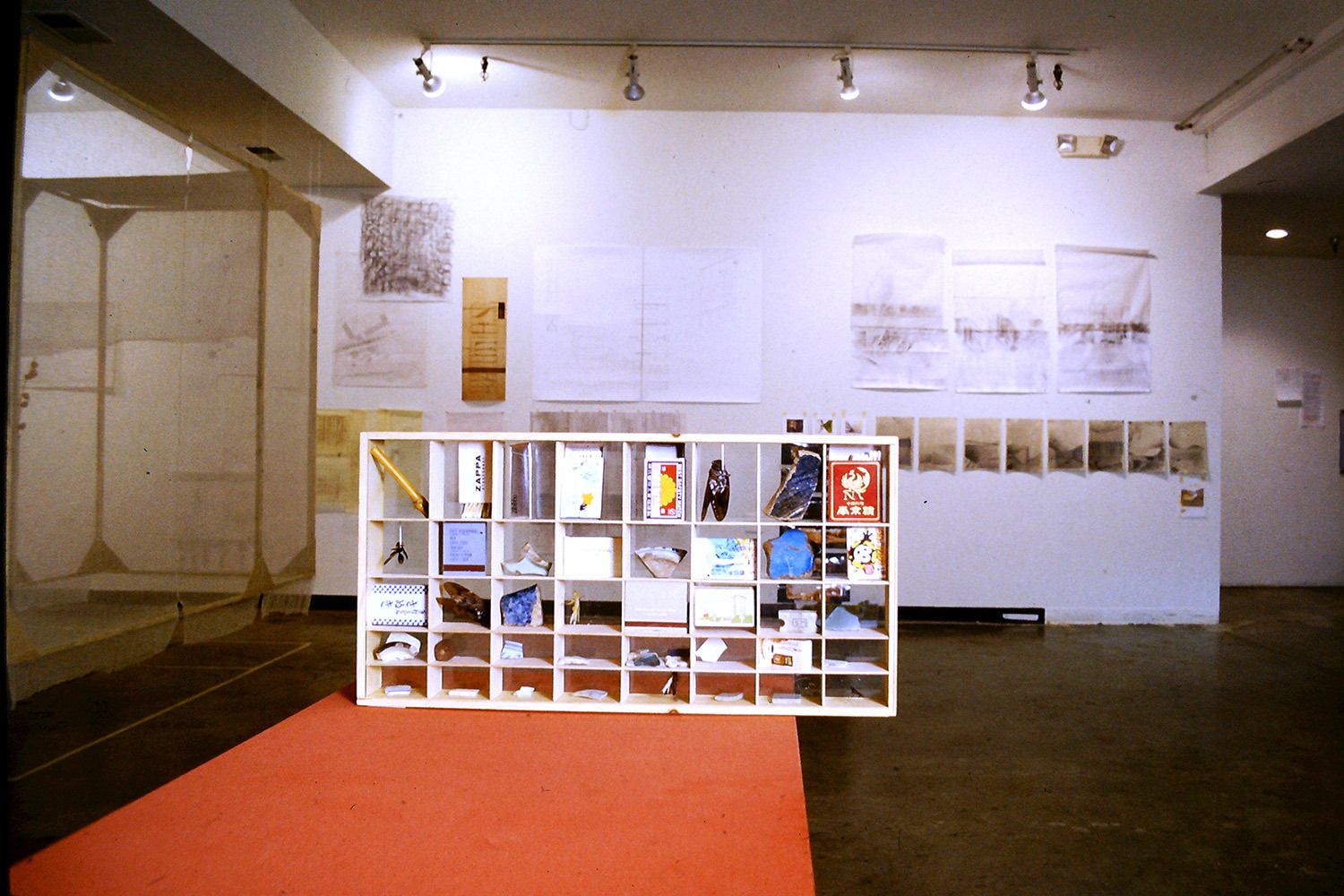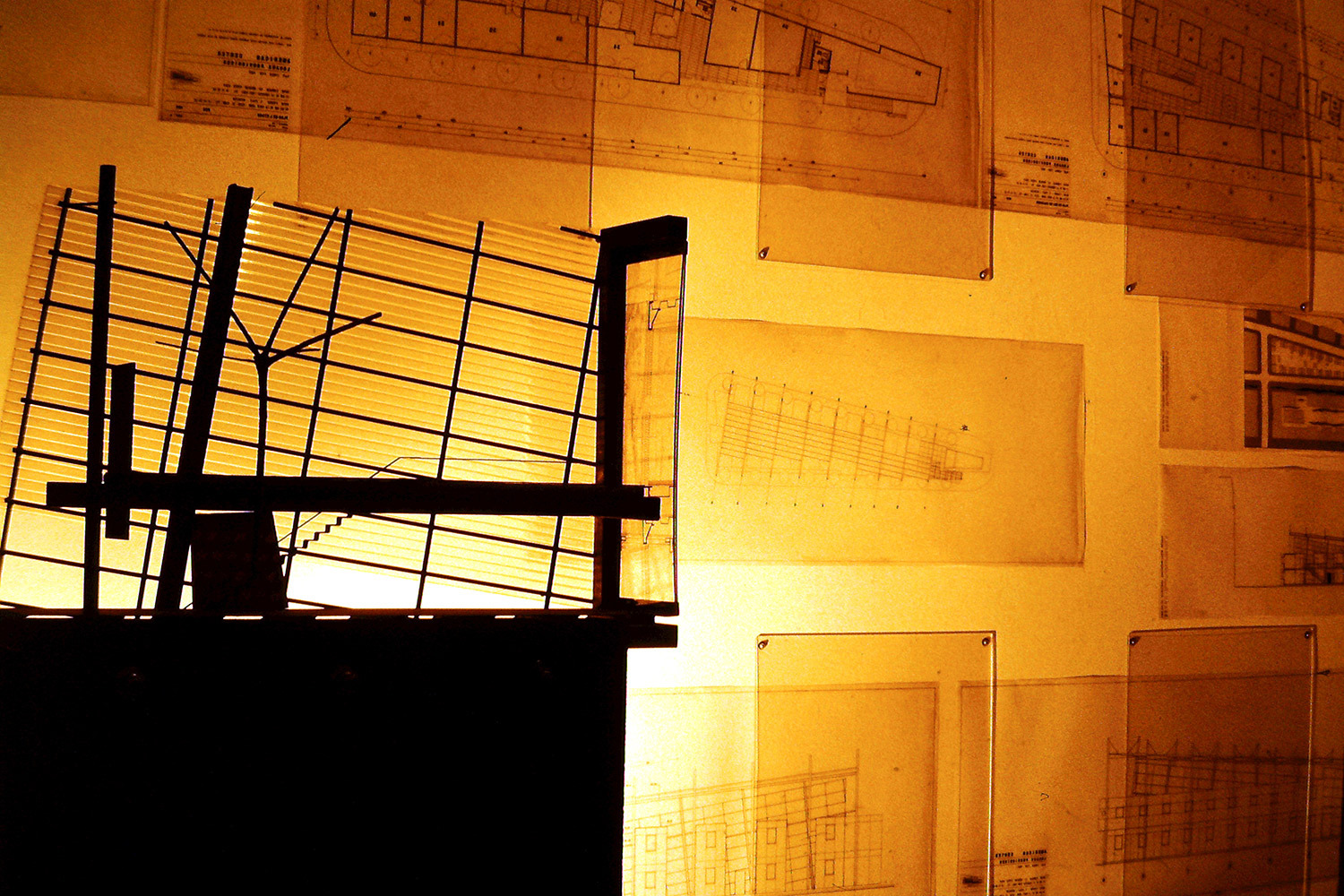 Under Michael Rotondi's directorship (1987-1997) SCI-Arc pursued the "question the role of architecture in society," embracing both critical theory and political activism, seizing opportunities to present the school's work outside of Los Angeles.(8) Examples of this can be found in SCI-Arc's participation, alongside dozens of international architecture schools, in the Venice Architectural Biennale (whose overall program was panned by one critic as being "merely about architecture"), or in the documentation surrounding the LAX '92 summer studio, occurring in the immediate aftermath of the Los Angeles uprising.(9) When SCI-Arc moved in 1992 to 5454 Beethoven St. the gallery took on a more muted role, as the school continued to sponsor and promote exhibition opportunities outside of Los Angeles. Cycles of Expression (1995), an exhibition of modified and restored bicycles installed on an attenuated, light-weight half-pipe in Grand Central Terminal (New York) is one such example that built meaningfully upon already extant programs working with at-risk youth in Los Angeles, while activating alumni in the installation of exhibition's dramatic design elements (see Lazare's essay for more about this particular exhibition, the City, Practice & Research Center / Blue Shop, and SCI-Arc's shopmaster, Randall Wilson)

The gallery received new life when it reopened on the site of SCI-Arc's current campus in 2002, coinciding with Eric Owen Moss's tenure as the school's director. Articulating the improvisational relationship with the school and city (without overtly acknowledging the gallery's previous iterations), architect and gallery director Eric Owen Moss dedicated it to "the intellectual and emotional toughness of SCI-Arc's critical pursuit."(10) Notable amongst these early projects in Moss's tenure were Zago Architecture's Cipher, which was at once "object, theater, lounge, and refuge"(11) and Office dA's exploration of "tensegrity" using rope as the primary, solitary material. The latter project's various points of failure were emblematic to Moss of the experimental energy driving SCI-Arc's pedagogy.(12) George Yu Architect's Blow Up (2004) melded inflatable forms and touch-responsive sounds to encourage active, tactile participation from gallery viewers. That same year, Jones, Partners: Architecture built a dramatization of "the spatial influence of the column," by installing overhead hydraulic trolleys that would move a set of three stark, white cylindrical columns across the space at pre-determined intervals.(13) (For the exhibition's closing the architects programmed an "exuberant performance choreographed for the columns, accompanied by a string quartet.")(14)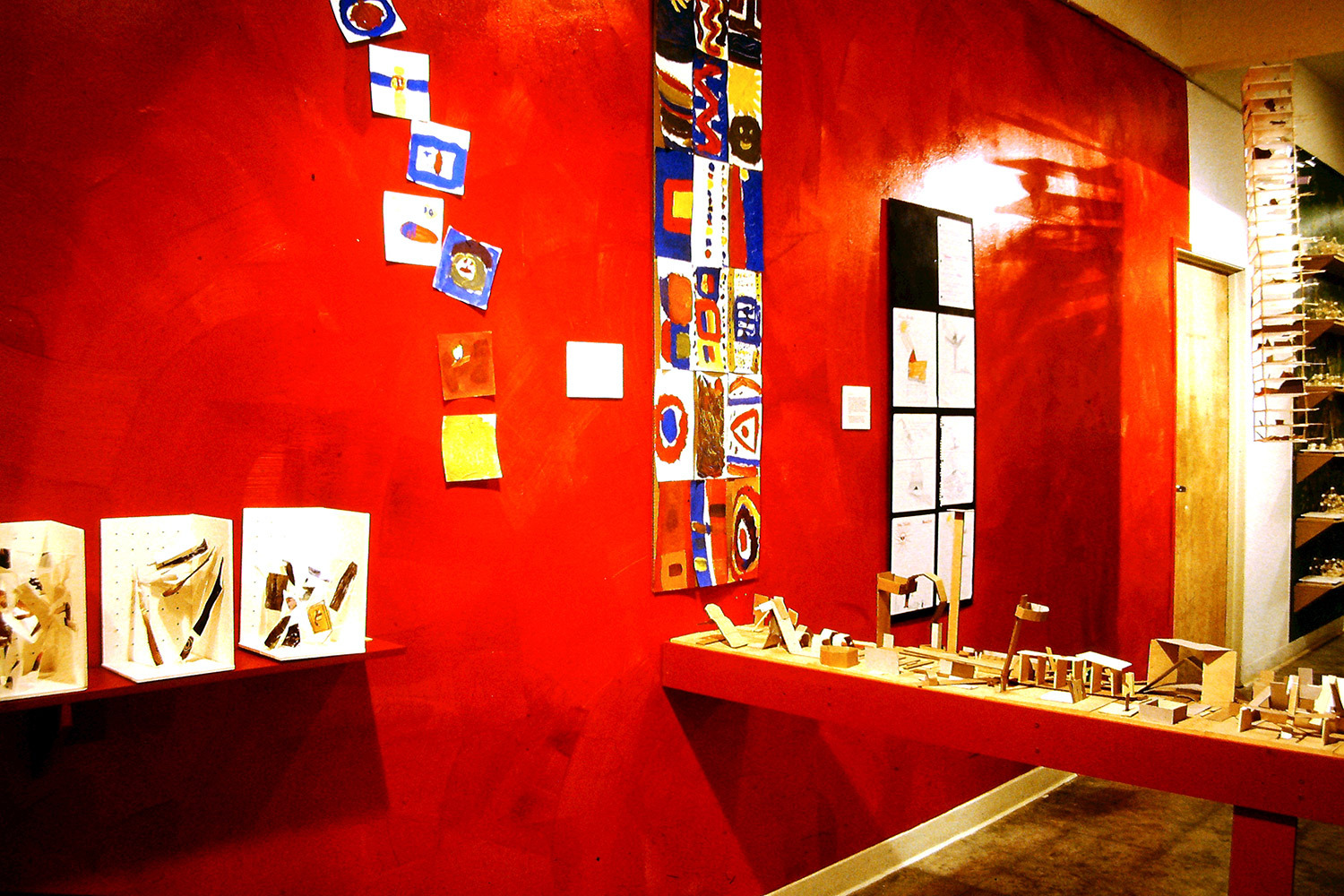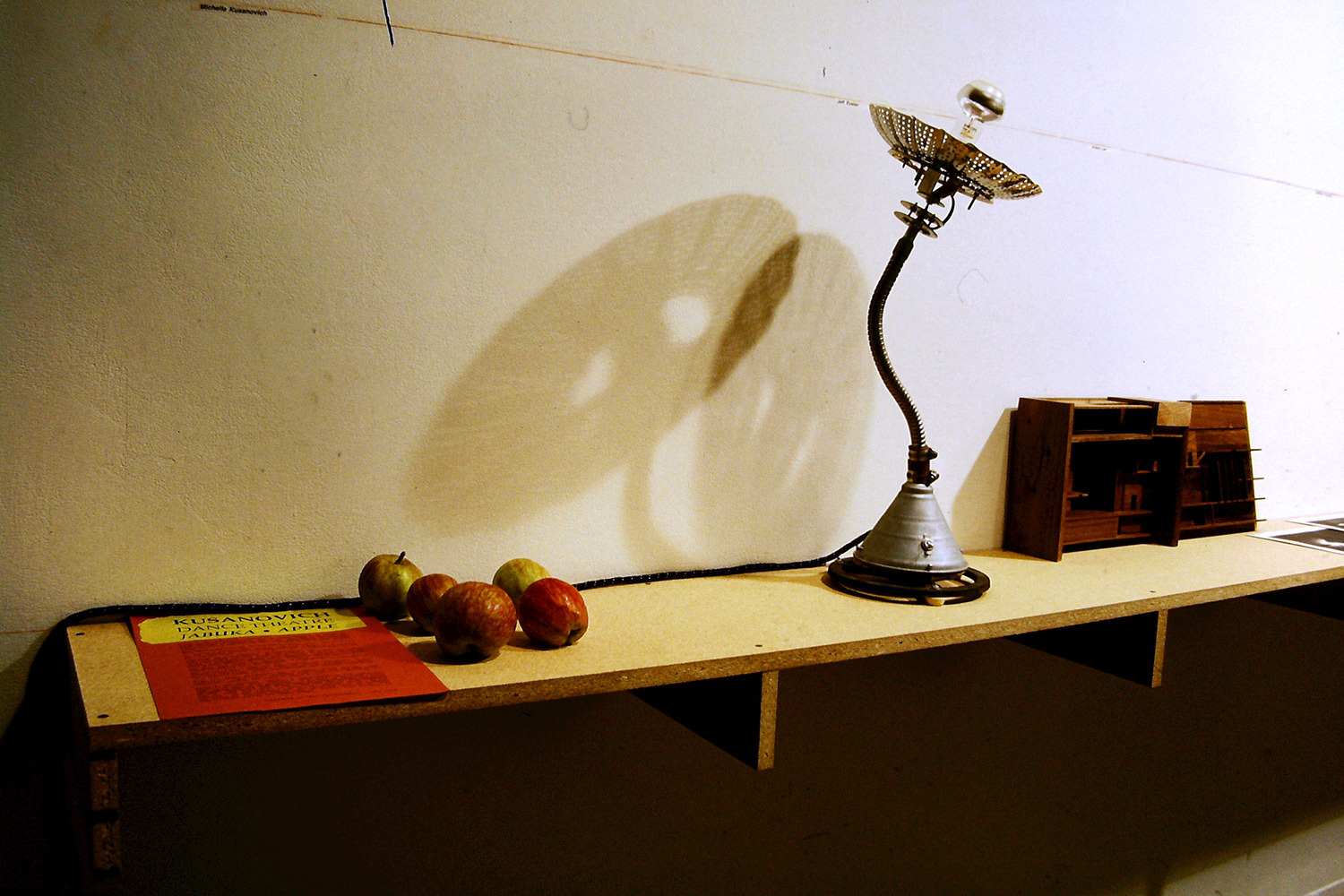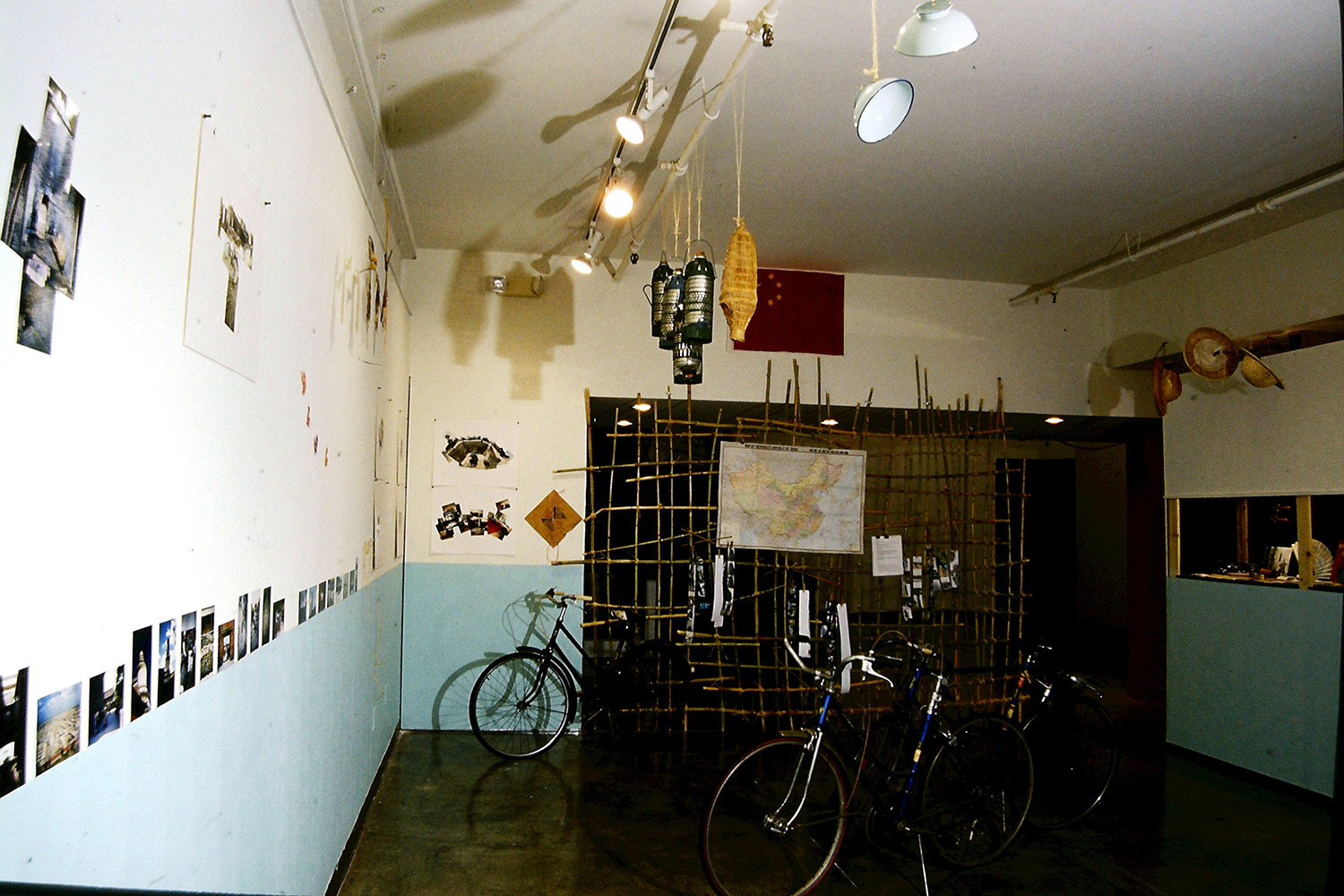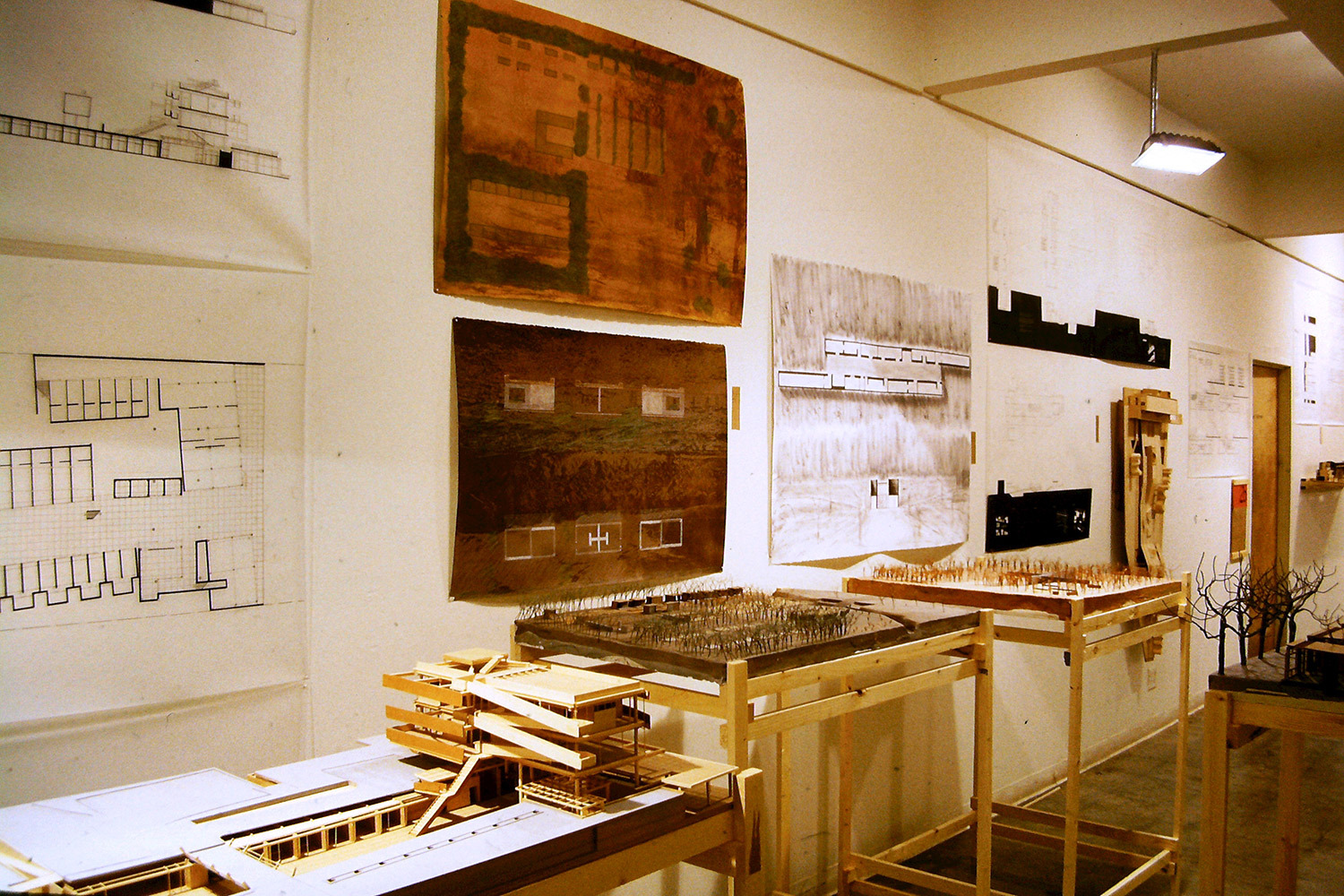 Joe Day, one of SCI-Arc's current faculty members identifies "three overlapping SCI-Arcs" concordant with major shifts in institutional leadership and the field at large. The first of these was rife with experimental exchanges between students and faculty, the second interrogated the possibilities of architecture pushing against and embracing postmodernist challenges to settled programs of design and architecture, and the third, current generation of faculty and students who have been making sense of digital production and fabrication since before the turn of the millennium. SCI-Arc's gallery history is broadly aligned with these "three SCI-Arcs"—and its boundaries, physical space, and purpose shifts as the school metamorphosed.

When one visits the gallery today, its programming is a motley blend of course outcomes, monographic shows on contemporary practitioners, conceptual sculptural and video installations, and group exhibitions around a given theme. Only steps away one encounters the history of the gallery in the form of large glossy, color posters installed in rows at the entry to the Kappe Library—a space named for the SCI-Arc's first official gallery director, Shelly Kappe herself. These are reminders of the key role the gallery has played in defining and reflecting the generative mix of provocation and rigor central to school's dependably mutating mission. Its promise still a space of possibility…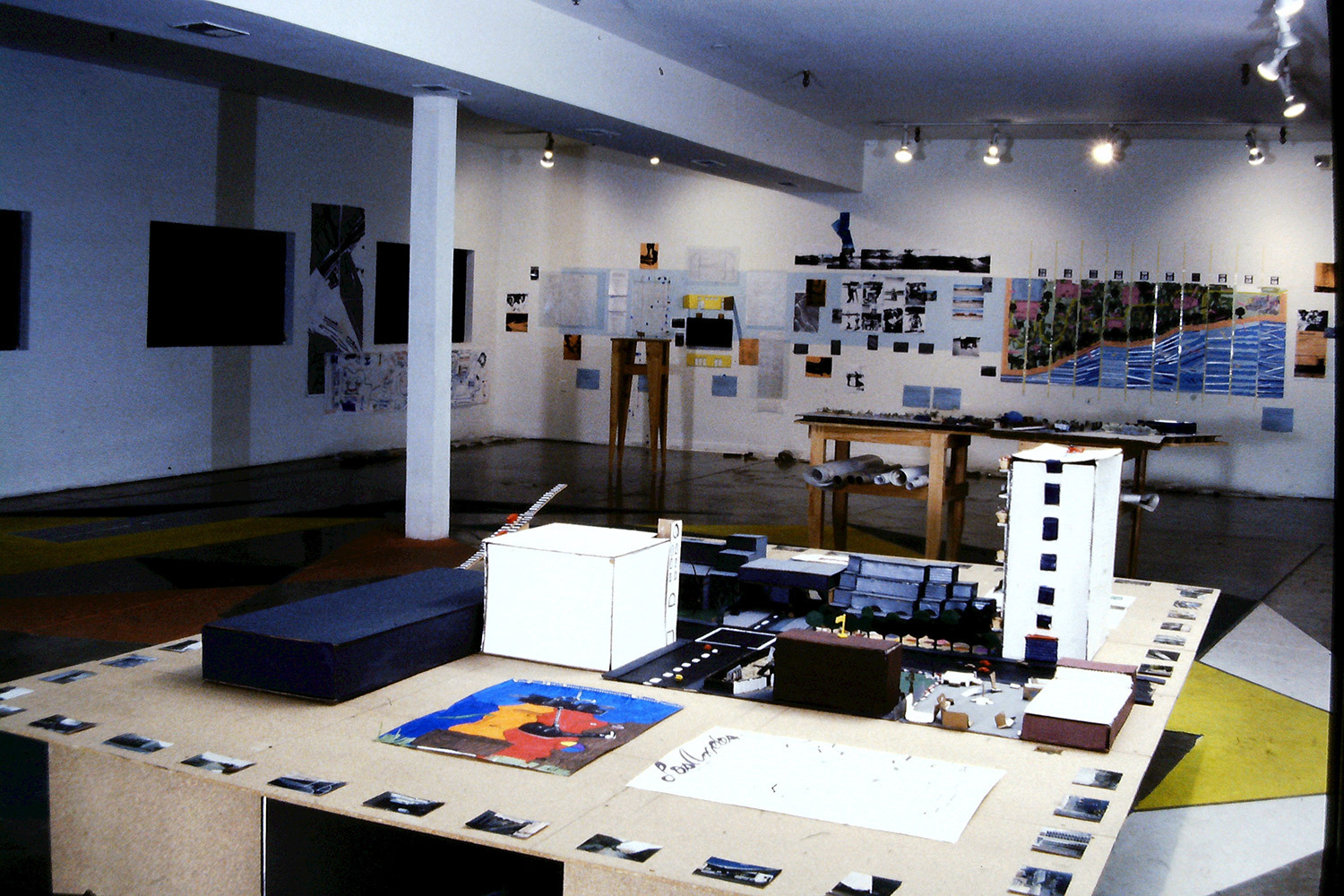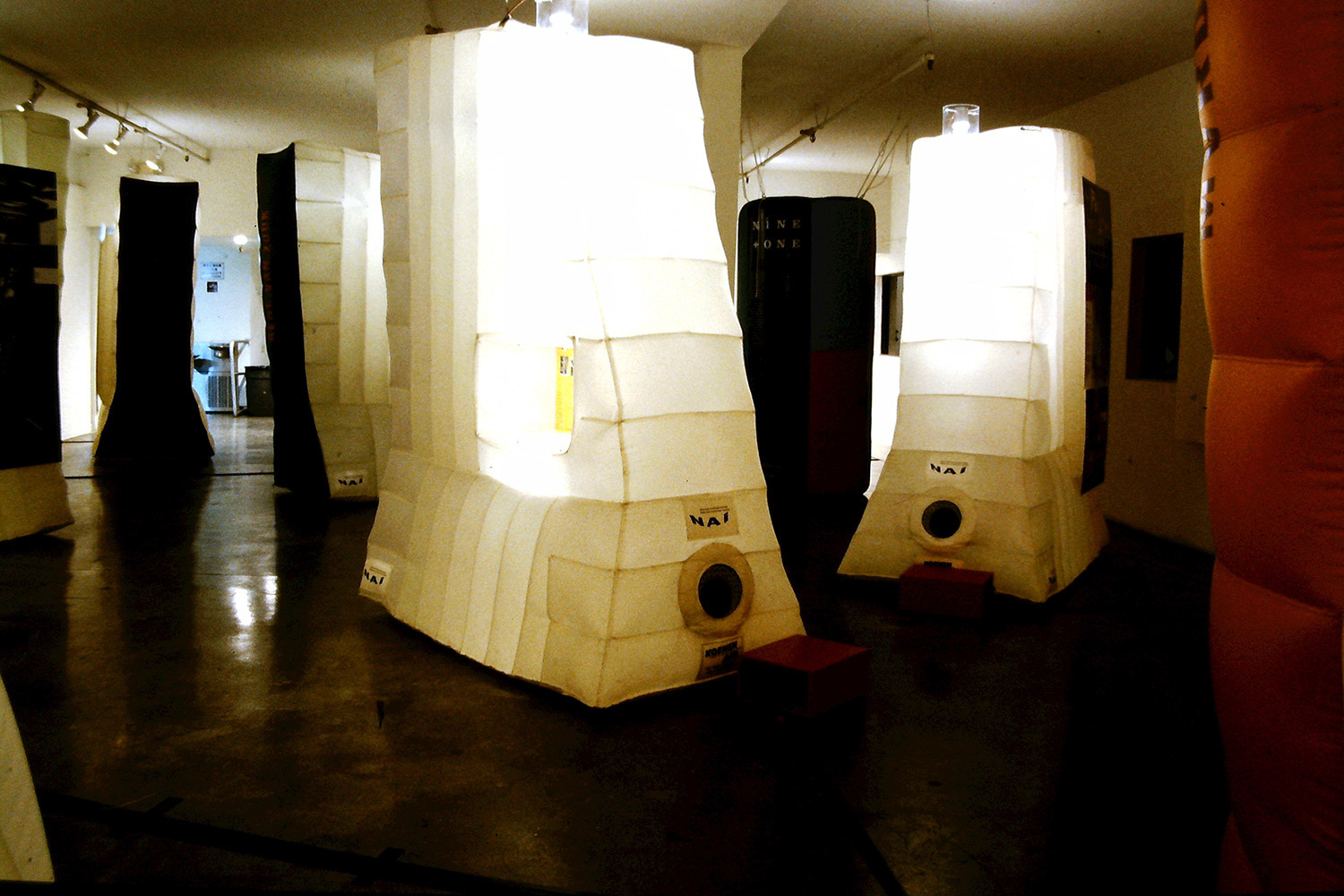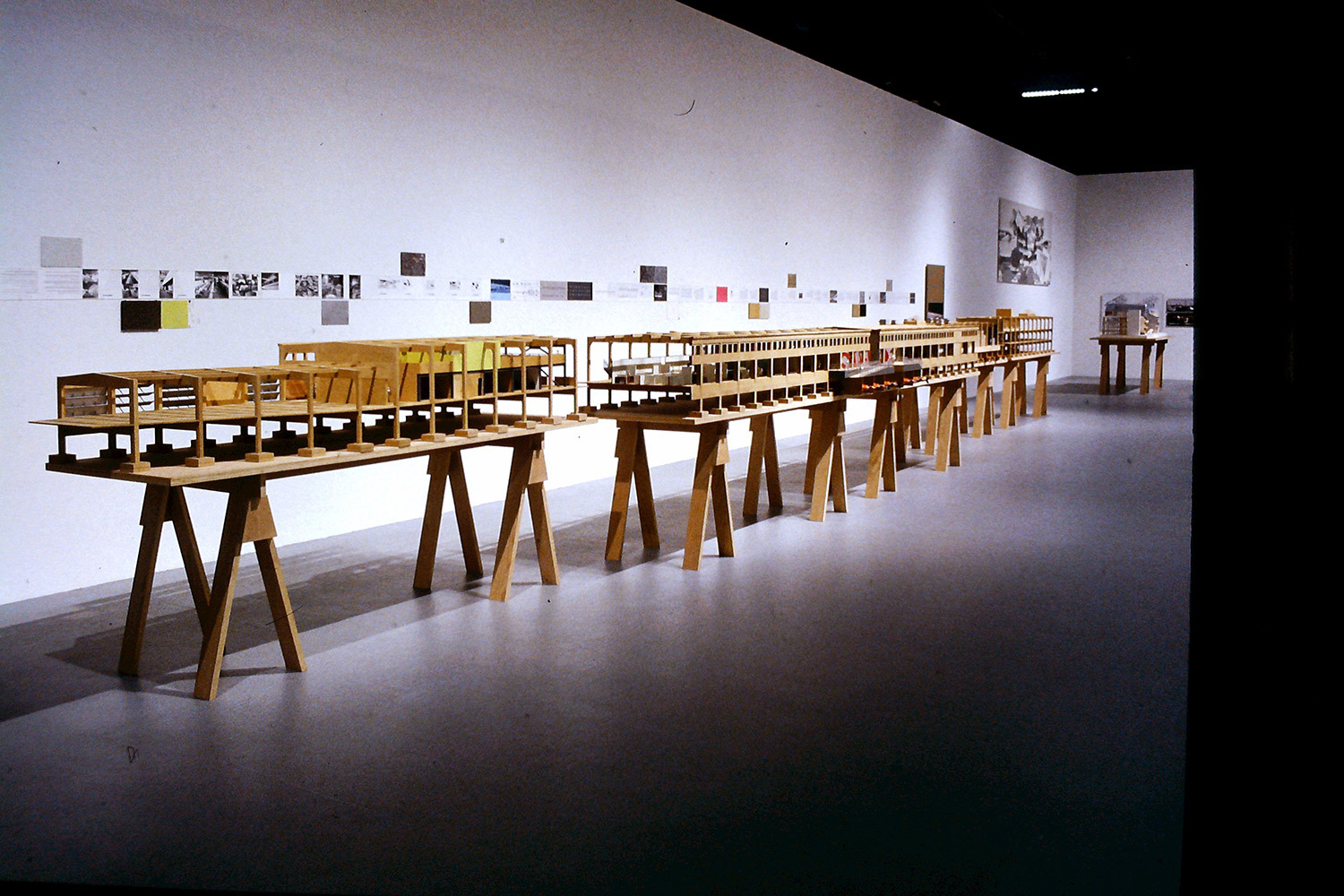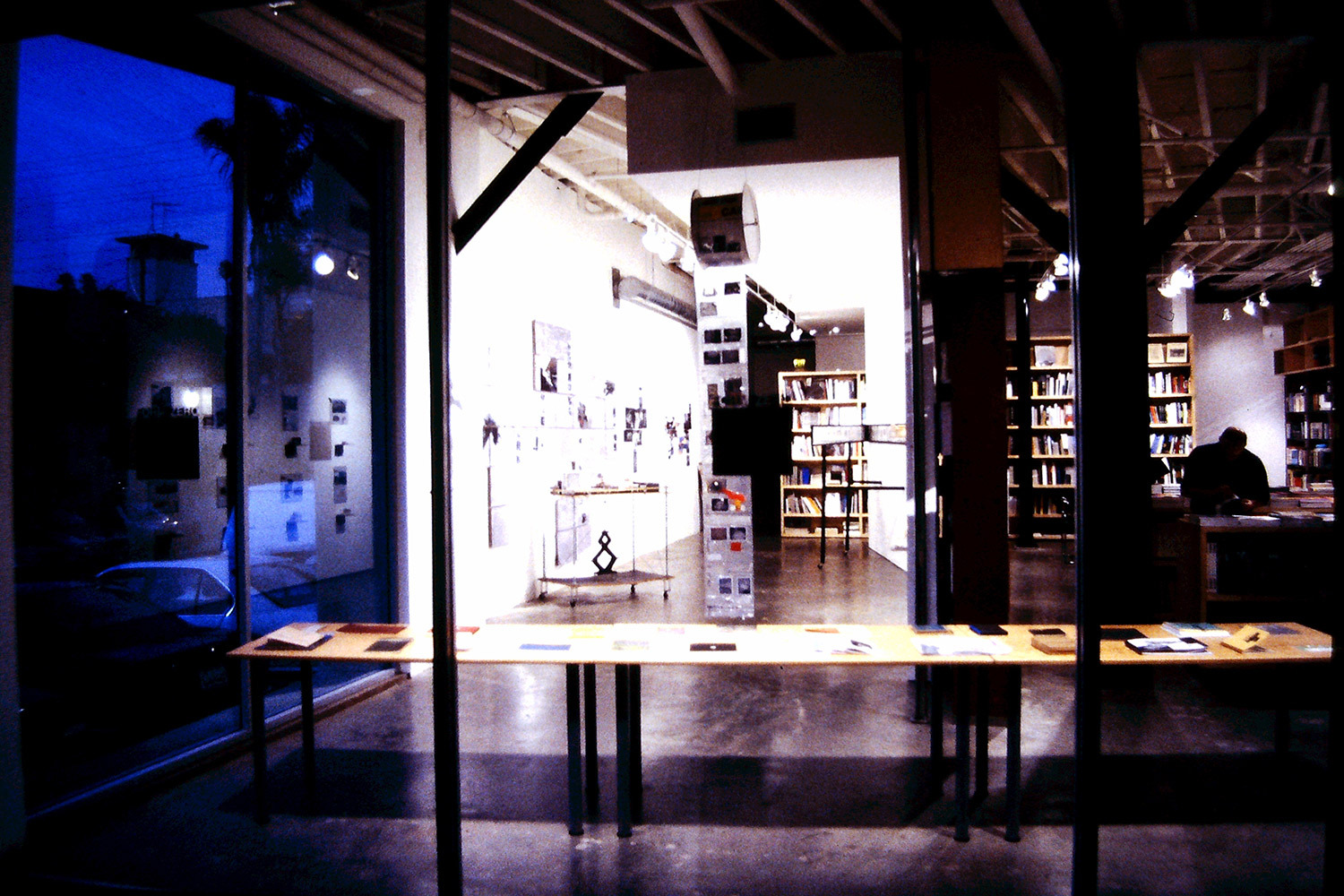 Andy Campbell is a critic, curator, educator, and historian of contemporary art and design, whose work places particular emphasis on US identity-based political movements of the twentieth and twenty-first centuries, thinking through their archives and afterlives. Recent monographs include Bound Together: Leather, Sex, Archives, and Contemporary Art and Queer X Design. Together with Chelsea Weathers he co-edited the volume Jennifer West: Media Archaeology, and with Amelia Jones the catalog Queer Communion: Ron Athey—named one of "The Best Art Books of 2020" by The New York Times. Campbell's essays and reviews have appeared in Artforum, Xtra, GLQ, Dress, The Invisible Archive, and Turbo, amongst others. He is Associate Professor of Critical Studies at USC-Roski School of Art and Design, and he lives in Gardena, CA.
(1) Todd Gannon, "A Confederacy of Heretics," in A Confederacy of Heretics, eds. Todd Gannon and Ewan Branda (Los Angeles: SCI-Arc Press, 2013), 16.
(2) John Dreyfuss, "One-Week Shows by 11 Architects," The Los Angeles Times, October 11, 1979.
(3) Peter de Bretteville, "—Wherefore 1979?" in A Confederacy of Heretics, 69.
(4) Also see: Shelly Kappe, Modern Architecture: Mexico (Santa Monica, CA: SCI-Arc Press, 1981).
(5) John Dreyfuss, "Architecture Gallery Off to a Modest Start," The Los Angeles Times, May 18, 1981, G1.
(6) John Dreyfuss, "Architect Blends His Designs with Nature," The Los Angeles Times, November 29, 1982, 1+8.
(7) Shelly Kappe, Cook + Herron (Santa Monica: SCI-Arc Instant Press, 1982).
(8) Margaret Reeve and Michael Rotondi, From the Center: Design Process at SCI-Arc (New York: Monacelli Press, 1997), 6.
(9) Mick McConnell, LAX: The Los Angeles Experiment (New York: SITES/Lumen Books, 1994), see especially: Aaron Betsky's introduction, "LA Experiments: The Pedagogy of Experimental Architecture," vi-xii.
(10) Eric Own Moss, "So We Opened a Gallery," in SCI-Arc Gallery 2002-2010 (Los Angeles: SCI-Arc, XXXX), XXX.
(11) Andrew Zago, "Cipher: A Temporary Project," in SCI-Arc Gallery 2002-2010 (Los Angeles: SCI-Arc, XXXX), 30;
(12) Eric Owen Moss, Zago Architecture and Office dA: Two Installations (Los Angeles, SCI-Arc Press, 2005), 33.
(13) Eric Own Moss, "So We Opened a Gallery," in SCI-Arc Gallery 2002-2010 (Los Angeles: SCI-Arc, XXXX), 180.
(14) Jones, Partners: Architecture, "Shuffle / Los Angeles, California," web, http://jonespartners.com/shuff....