Why SCI-Arc?
SCI-Arc teaches architects to engage, speculate, and innovate; to take the lead in reimagining the limits of architecture.

Heading title

Independent Education

SCI-Arc was founded in 1972 by a group of faculty and students who wanted to approach the subject of architecture from a more experimental perspective than what was being offered by traditional institutions at the time. Nearly 50 years later, SCI-Arc remains one of the few independent architecture schools in the world.
Heading title

Consistently Top-Ranked

Over nearly five decades, SCI-Arc has remained unequalled in its reputation for risk and excellence. Each year DesignIntelligence releases survey results from polling architecture students, faculty, alumni, and field professionals. SCI-Arc has ranked among the top 20 in multiple categories for the past ten years.

SCI-Arc ranks in the top 10 across all of the survey's focus areas, including design theory, construction methods, materials, and sustainability, in both the graduate and undergraduate categories.*

Notable B.Arch Program Rankings:

- #2 in Design Technologies
- #3 Design Theory and Practice
- #3 in Research
- #3 Most Hired from
- #5 in Communication and Presentation skills
- #6 in Interdisciplinary studies
- Top Ten Most Admired Schools

SCI-Arc's consistent positioning within the rankings is a testament to the remarkable work being done by students, faculty, staff, and alumni.

*Rankings according to 2019-20 DesignIntelligence report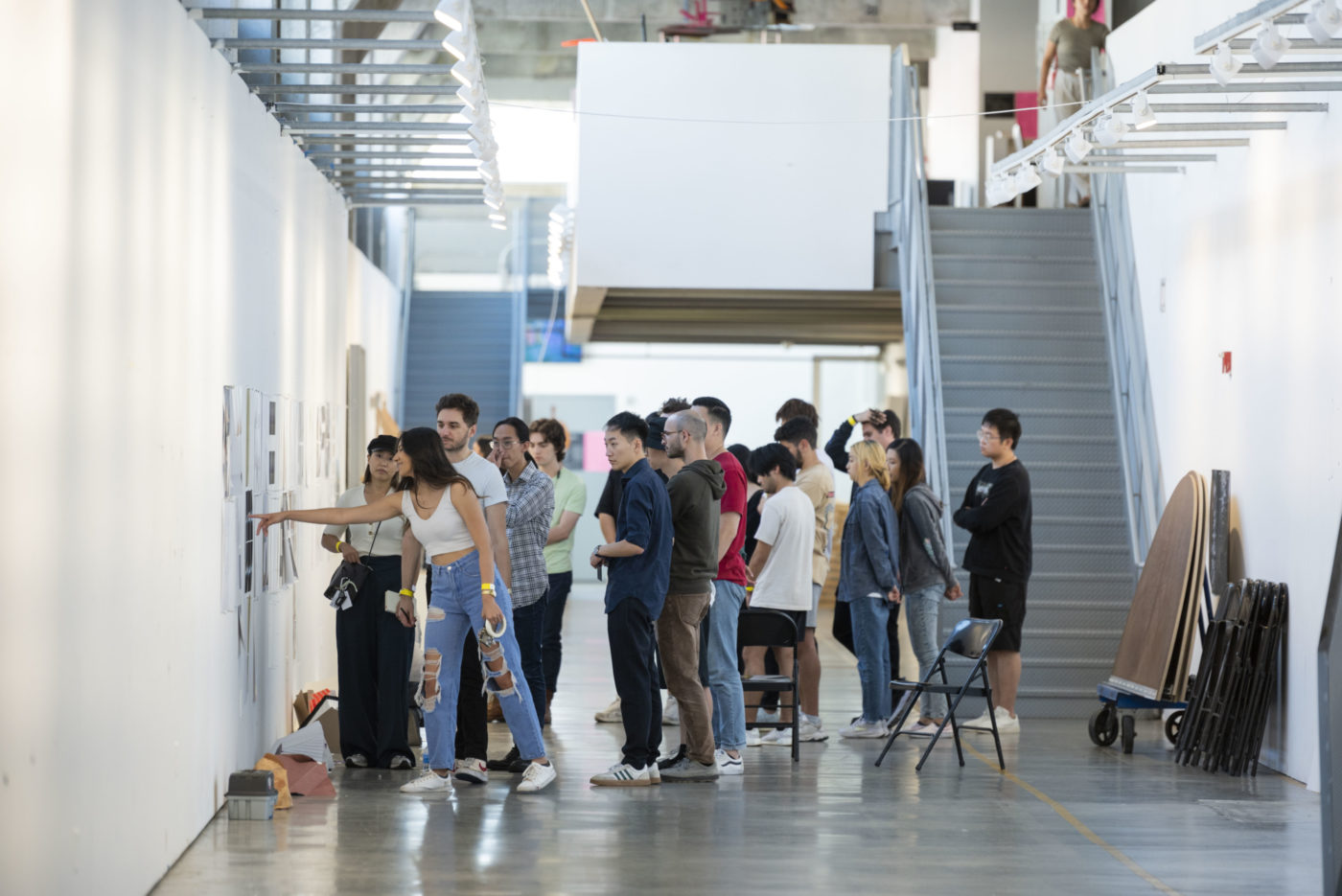 Heading title

A Practicing Faculty of Leading Educators

SCI-Arc was founded on the idea that architects should teach what they practice and continues to uphold that practicing architects can best communicate to students the complex realities of thinking about—and making—architecture.

SCI-Arc's faculty is primarily comprised of practicing architects, which gives students pragmatic insight into the profession and connects them with opportunities for professional internships and employment outside the school.

Representing some of the most dedicated and cutting-edge thinkers in architecture, culture, history, and technology, SCI-Arc faculty are actively shaping the global discourse and consistently receive recognition for their contributions to education and the field of architecture.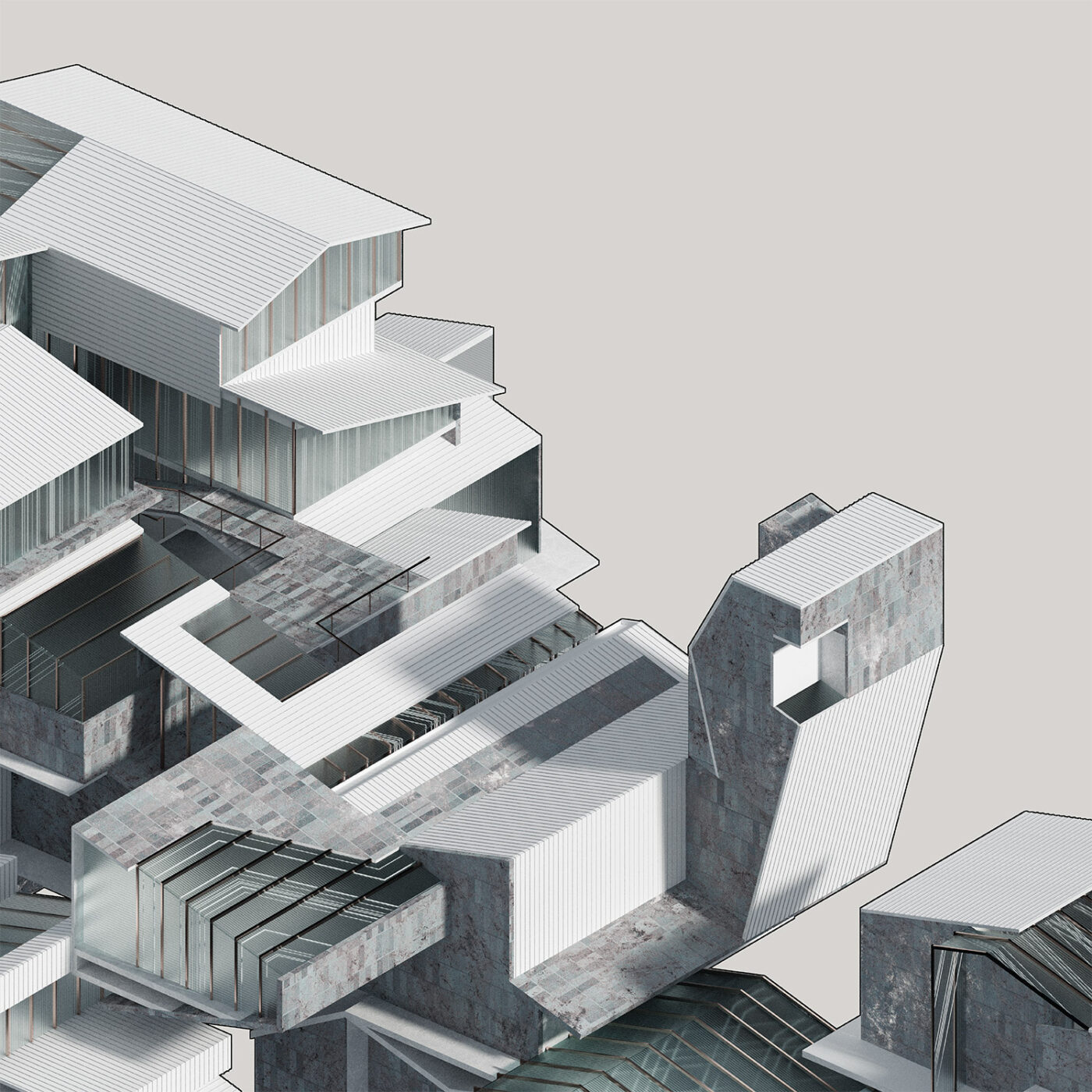 Heading title

The Value of a Professional Degree

In the United States, most architecture registration boards require a degree from an accredited professional program as a prerequisite for licensure. SCI-Arc's B.Arch program is accredited by the National Architectural Accrediting Board (NAAB), allowing graduates to pursue architectural licensure for professional practice.

Leveraging a liberal arts education with the technical training critical to success in design-related fields, the B.Arch curriculum is at the forefront of technology, enabling students to conceive and execute sophisticated architectural solutions for the twenty-first century.

Students will learn the importance of environmental stewardship, materiality, and project delivery methodology within the framework of entrepreneurship to realize their design ideas in the public realm.
Heading title

Knowledge and Discourse

SCI-Arc upholds that student work should resonate with contemporary architectural culture and also engage the historical and theoretical discourse animating the discipline.

Architectural History + Theory courses at SCI-Arc teach students how architecture exists simultaneously as a unique form of knowledge and a set of built objects that continuously informs the work of contemporary architects.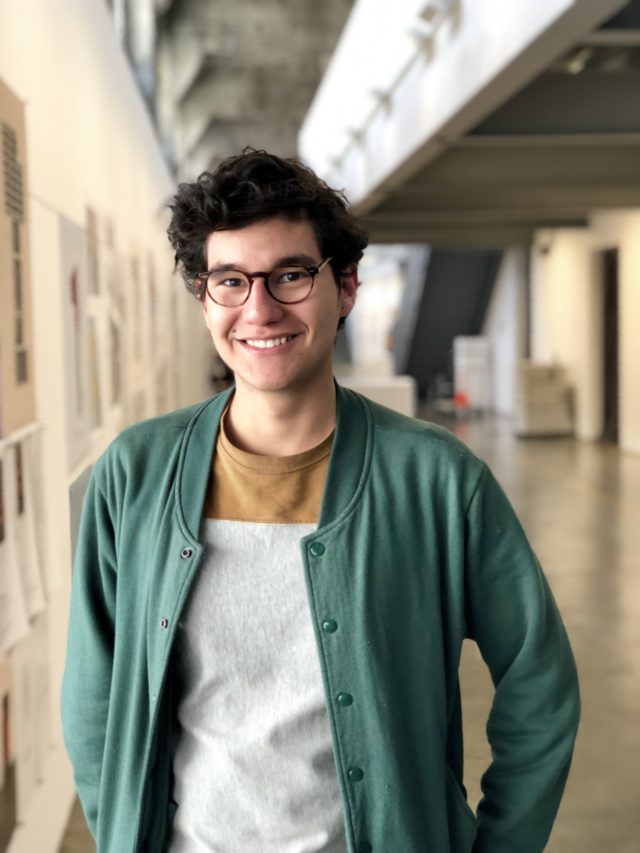 "By constantly engaging with contemporary architectural ideologies, liberal arts and new modes of production you become forced to develop a sense of approach.
Throughout the five year program, you are in constant flux, engaging new problems along the way, becoming more and more intertwined within the intricacies of architectural discourse."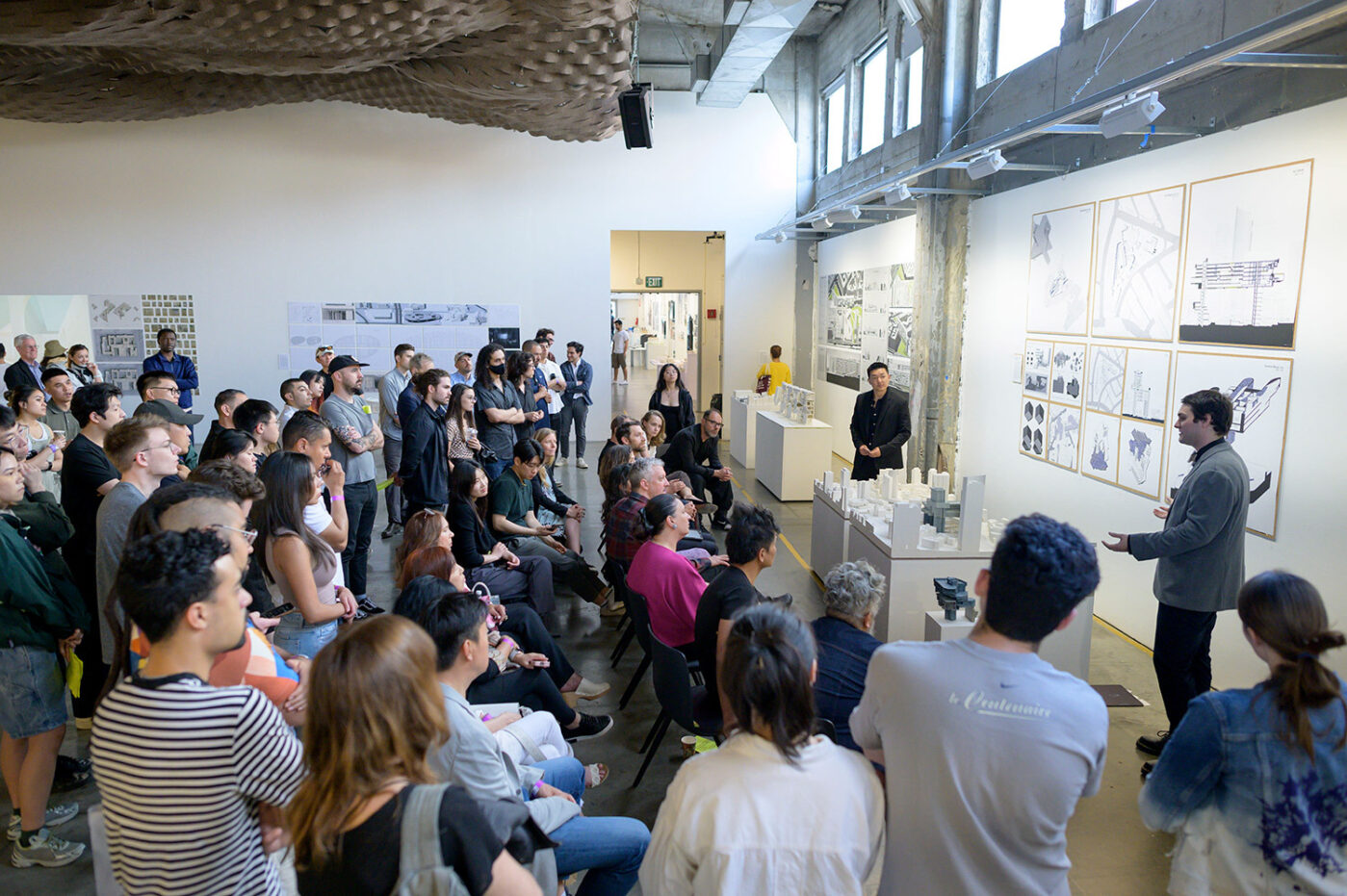 Heading title

Cultural Immersion in the Heart of Los Angeles

SCI-Arc's location within the Arts District in downtown Los Angeles extends the reach of its academic community into a broader cultural milieu. A former industrial neighborhood that has been transformed into a walkable cultural hub, the Arts District is rich with museums, art galleries, restaurants, and boutiques.

Within walking distance are numerous independent art galleries and creative studios, as well as diverse dining and retail spaces that are some of the city's best architectural examples of adaptive reuse. SCI-Arc is also in close proximity to Hauser & Wirth, Museum of Contemporary Art (MOCA), Geffen Contemporary, the Broad Museum, Institute of Contemporary Art, Los Angeles (ICA LA), Walt Disney Concert Hall, and Dorothy Chandler Pavilion.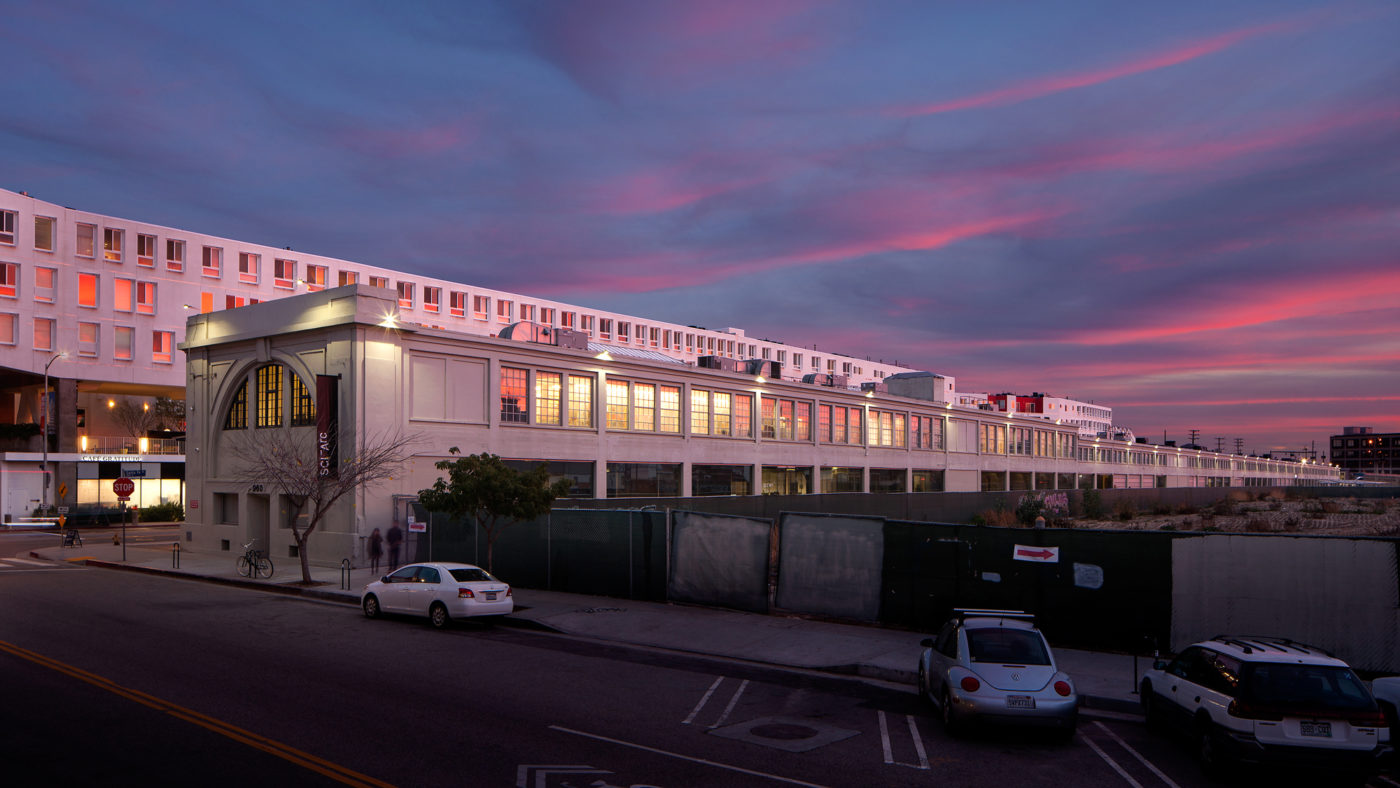 Heading title

Preparing for the Future

SCI-Arc graduates are poised to become the leaders of the architecture profession. The B.Arch program produces savvy, creative thinkers positioned to succeed in the highly competitive, global architectural marketplace.

Graduates emerge prepared to establish their own offices as licensed professionals, enter leading global architectural offices, or pursue an academic career moving on to some of the world's most prestigious graduate programs.

SCI-Arc graduates are heavily recruited by top firms including Morphosis, Gehry Partners, Gensler, ZGF, Skidmore, Owings & Merrill, and Zaha Hadid Architects, Neil M. Denari Architects, and Eric Owen Moss Architects.