SCI-Arc Ends 2019 Academic Year with Vibrant Graduate Thesis Exhibition
SCI-Arc celebrated its annual Graduate Thesis Weekend last month, taking place across three days packed with school-wide presentations, reviews, charrettes, and more. SCI-Arc Thesis defines the culmination of its graduate curriculum, and is designed to expand the boundaries of conventional architectural practice as well as push students to explore and prototype responses to contemporary architectural issues.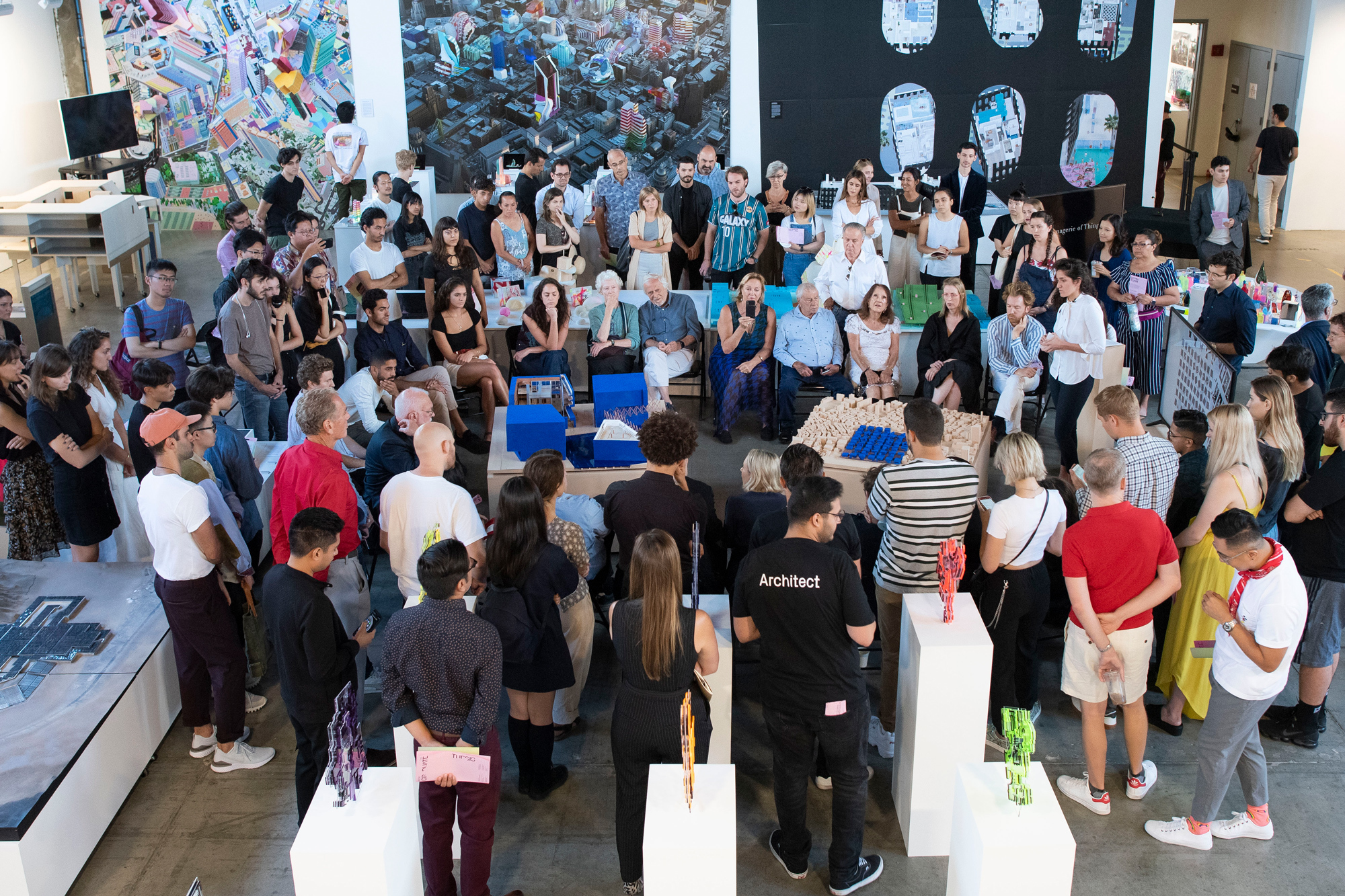 During Thesis Weekend, the ground floor of the school's quarter-mile-long Arts District campus was filled with models, visualizations, and the bustling energy of movement though the building, while students graduating from SCI-Arc's M.Arch 1 and M.Arch 2 programs presented their final projects to juries comprised of faculty, distinguished visiting critics and theorists, and recognized architects in the field such as Jasmine Benyamin, Michael Hays, and Sylvia Lavin, among others.
"Thesis is not only the conclusion of the SCI-Arc graduate curriculum but also the results of relentless hard work and enthusiastic learning from failure," said Graduate Programs Chair Elena Manferdini. "It is a snapshot of a yearlong process that transforms graduates from students into architects."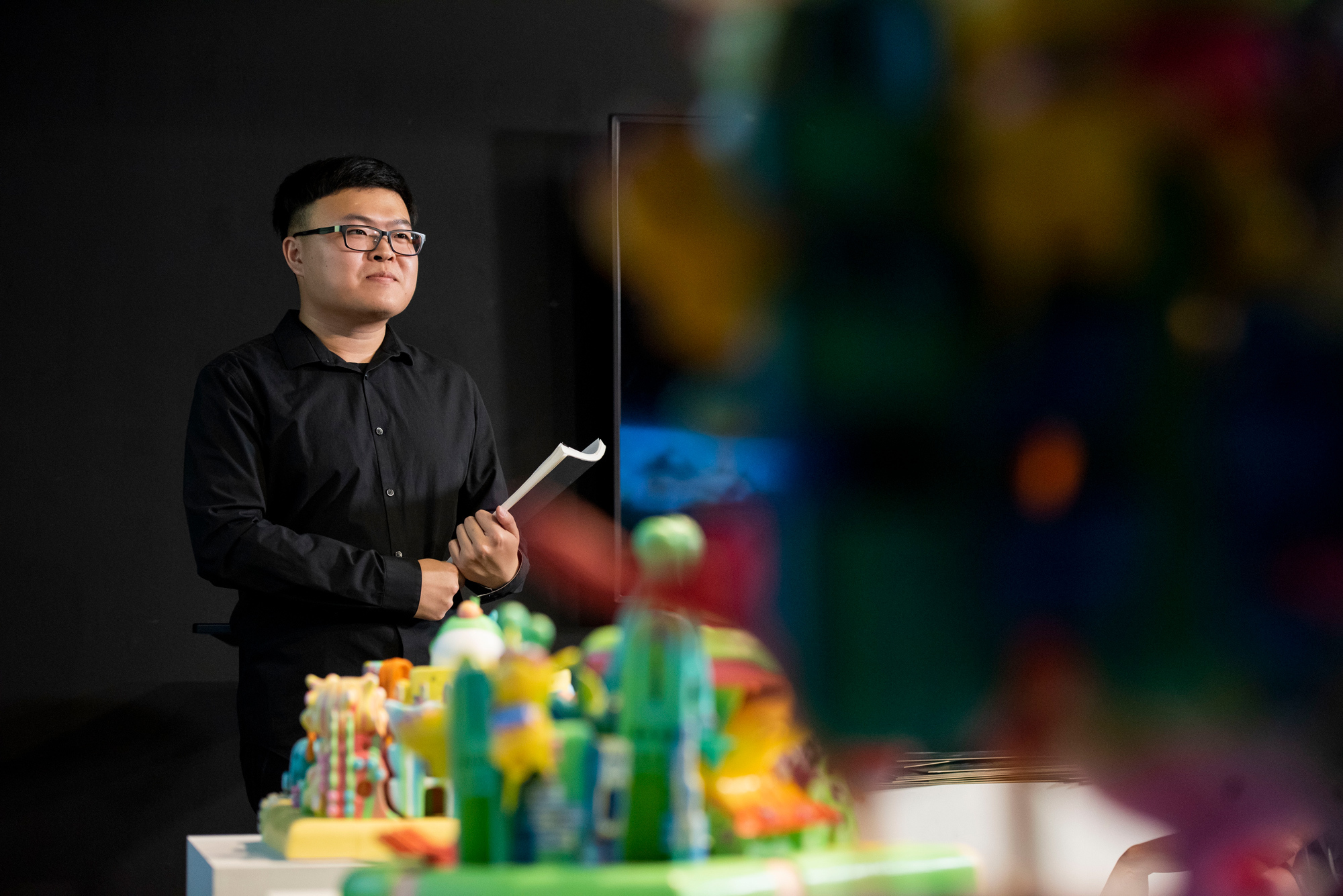 Some examples of noteworthy Thesis projects presented throughout the weekend included Siyao Zheng's (M.Arch 2), entitled Playful Objects, which explored the intersection of architecture and playfulness, considering how artists and architects imbue culture, color, and personality into installations that change the way we experience space. For his project, Zheng transformed familiar playful readymades into hypothetical structures simultaneously imprecise and formless, and recomposed them in a precise way, to create architecture with a new aesthet­ics.
Julia Arnold's (M. Arch 2) thesis project entitled After Taste, explored opportunities for the architectural discipline to engage directly with taste culture. Arnold's project called on the viewer to imagine that a suburban home­owner could express taste culture through the exterior of their home rather than solely through curated household objects and interiors, and how new possibilities for architectur­al design trends within the discipline might begin to emerge.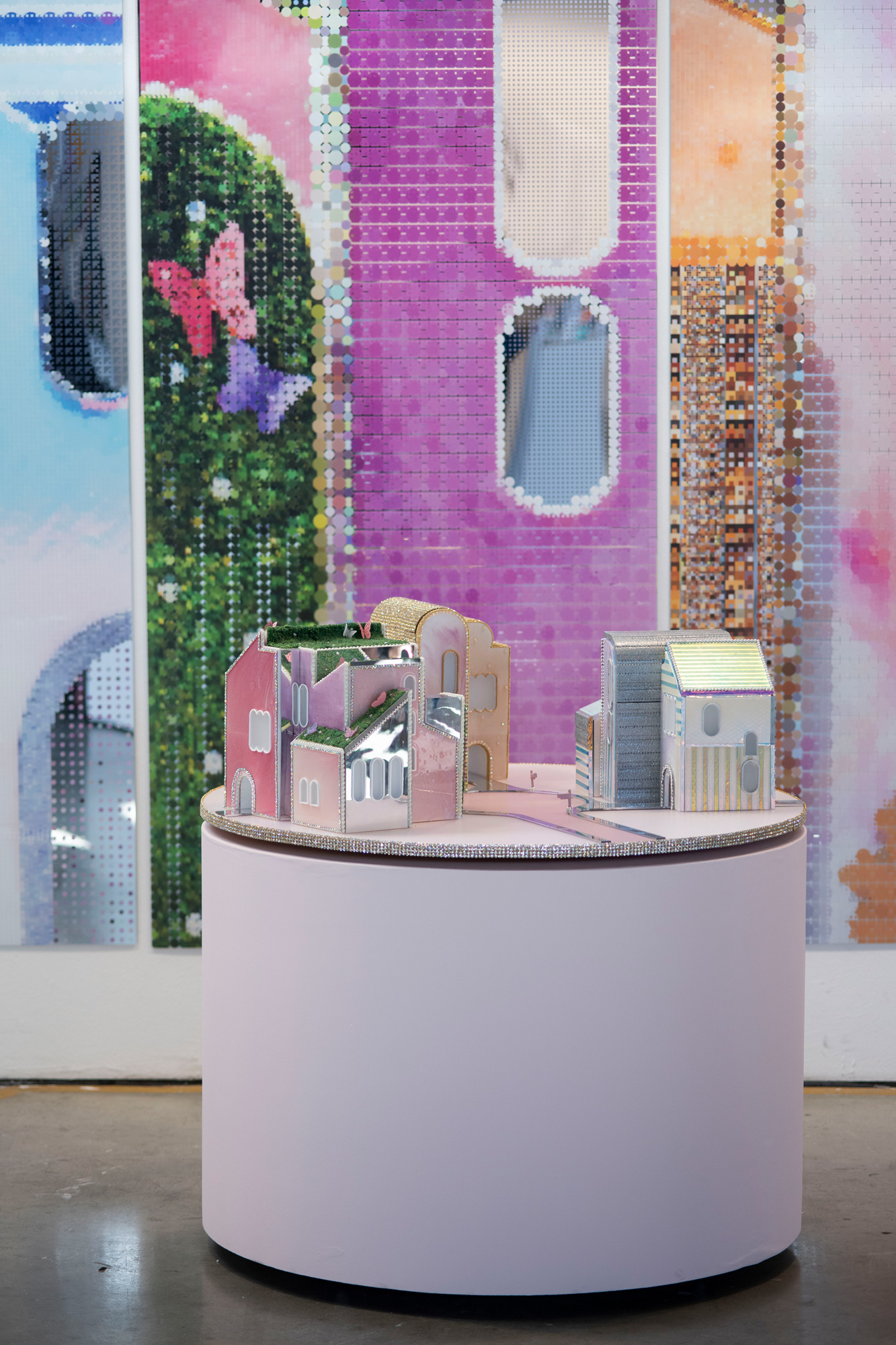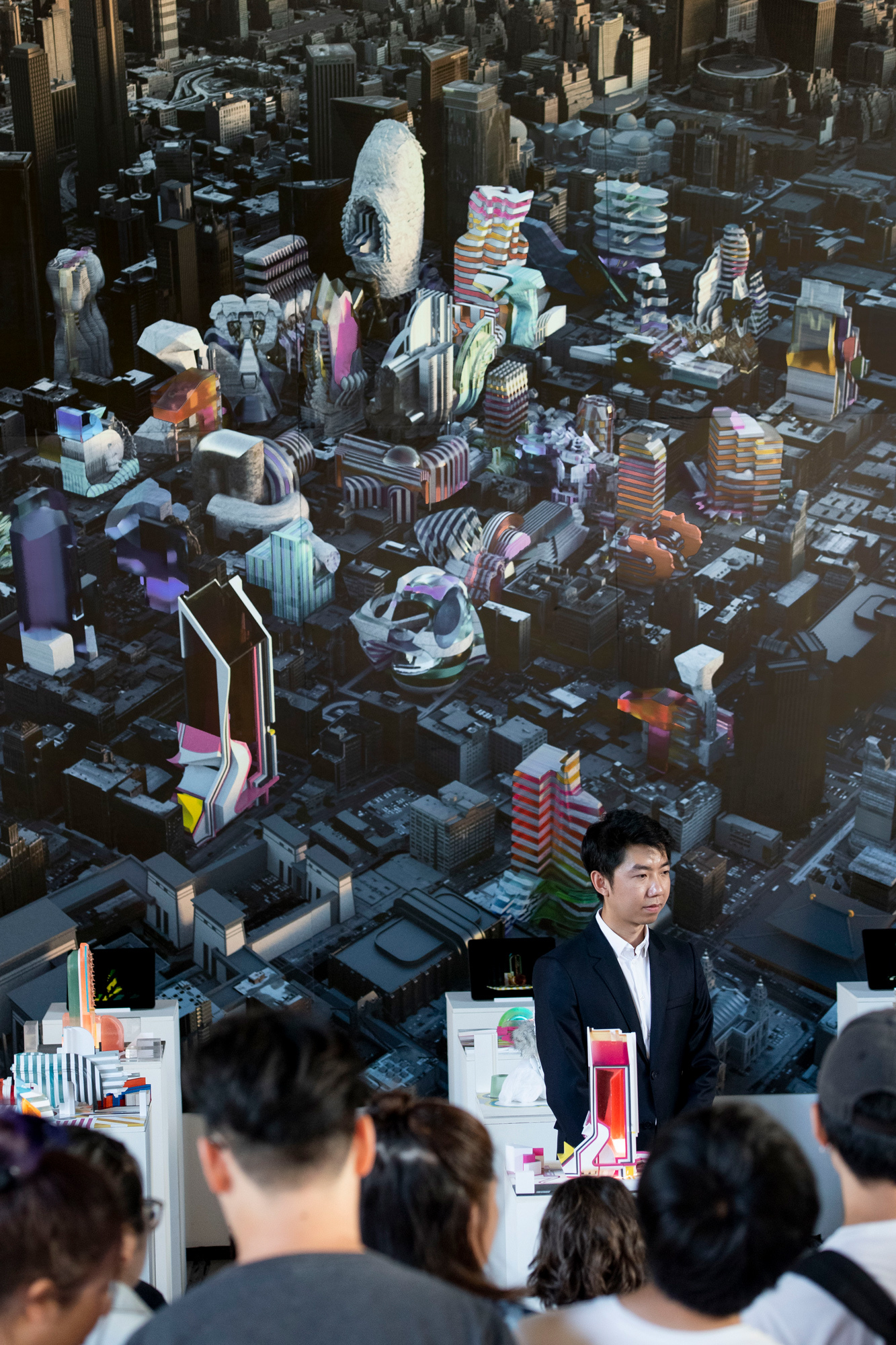 Also as part of Thesis Weekend, SCI-Arc hosted its annual Graduate Thesis Spin Room, which serves as a diversified discussion platform for visiting critics to engage with graduating M.Arch students about their final design projects each year. Hosted by Matt Shaw, Executive Editor at The Architect's Newspaper, and featuring round-tables organized by topic, one-on-one conversations between world-renowned guest reviewers and students, as well as a corresponding podcast, this year's Spin Room provided a complex, in-depth look at the work made and presented by SCI-Arc's 2019 Graduate Thesis class.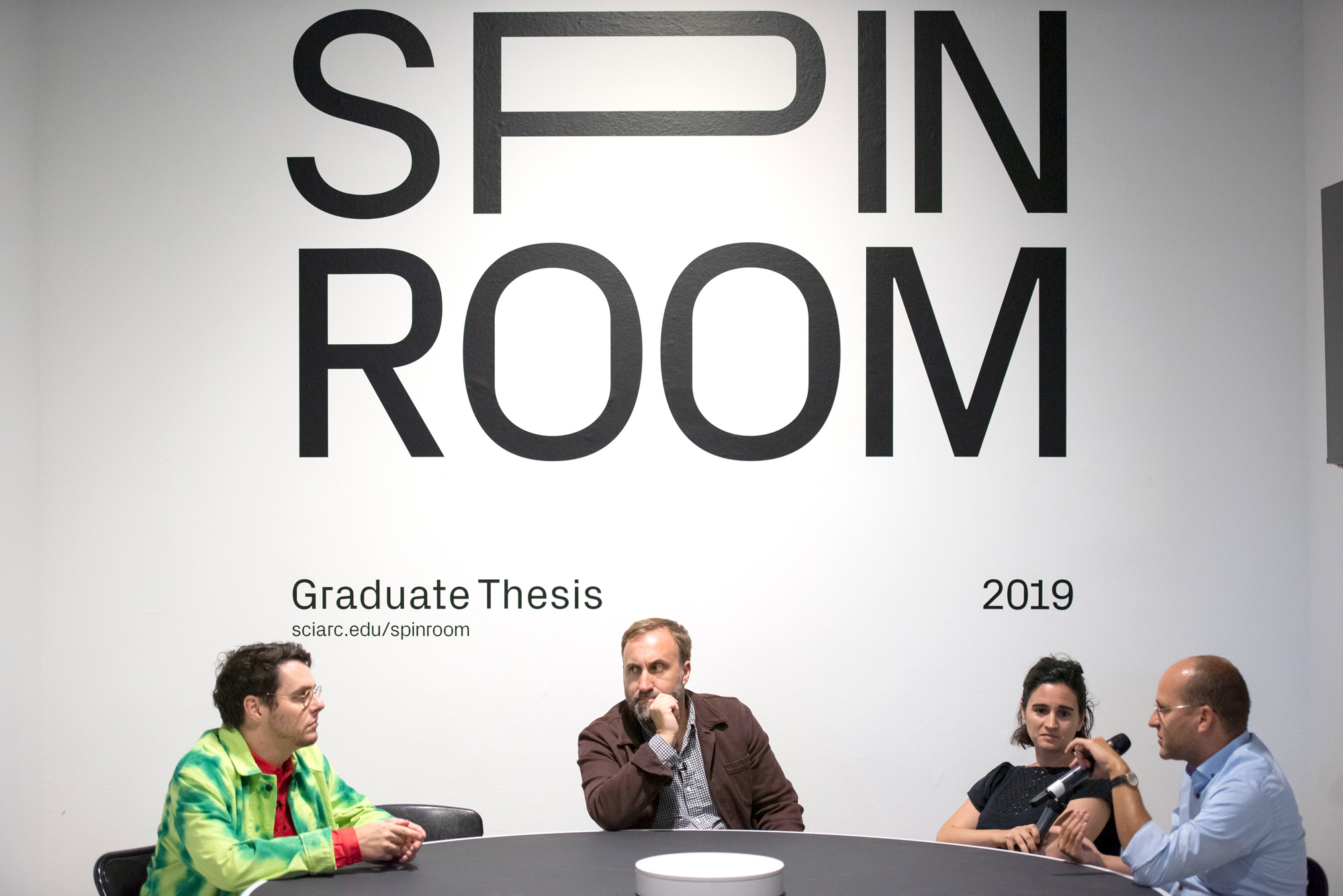 The weekend culminated in the 2019 commencement ceremony during which graduates received their diplomas, Frank Gehry was presented with an honorary M.Arch degree from the school, and awards were given for the year's most outstanding projects, including recipients of the Gehry Prize (or the "Gehry League").
When asked to share thoughts about his Thesis experience, Gehry Prize recipient Yuan Wang said, "Presenting our thesis to such an astounding jury is a once-in-a-lifetime opportunity. It's incredible to see and be part of a discussion involving some of the most influential figures in the architectural discipline as well as young and emerging thinkers and designers. Being part of the latter, it was incredible to witness all these people focusing and discussing the issue at hand."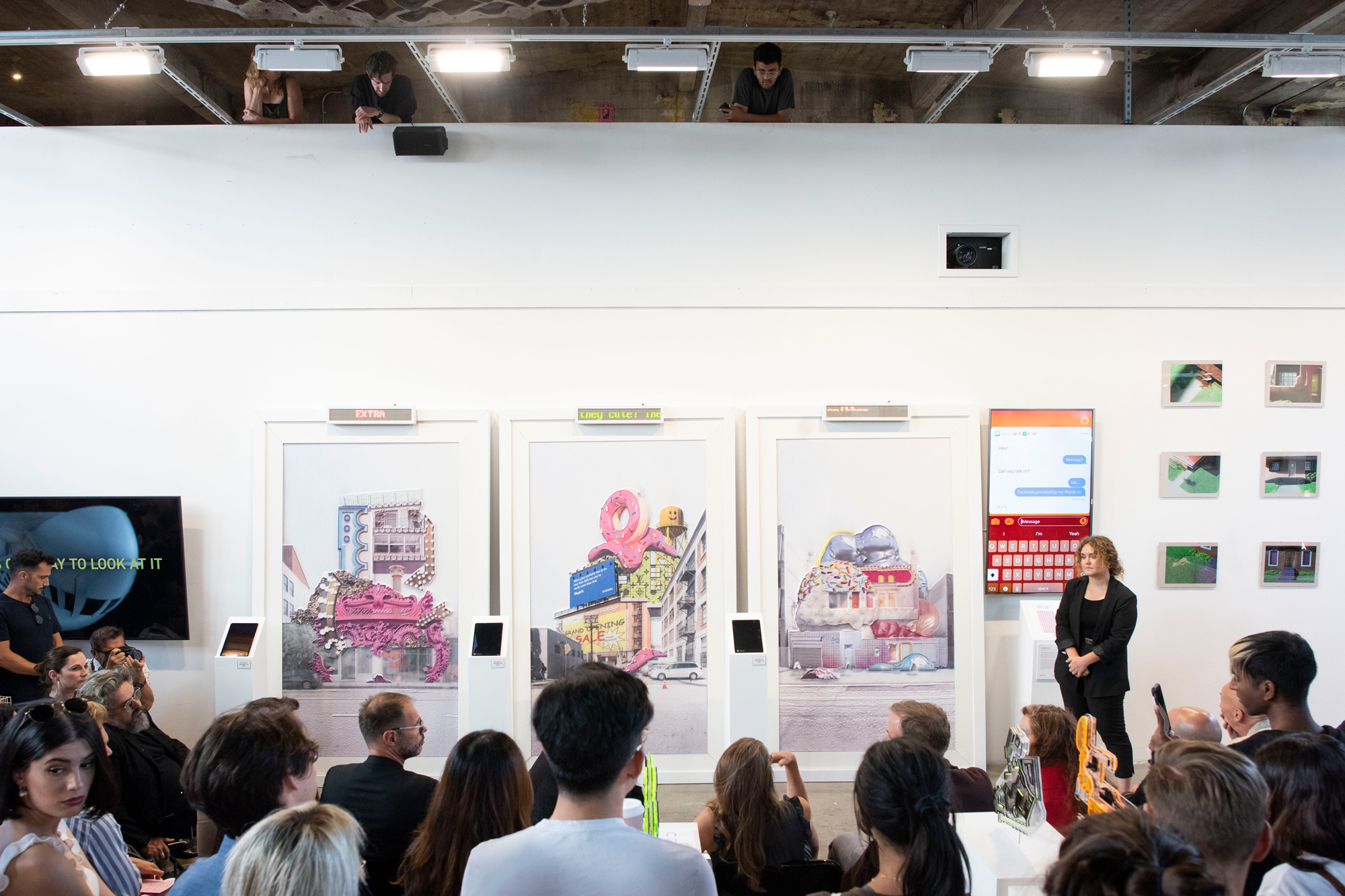 In response to a question about his reaction to winning the Gehry Prize, Wang explained, "I was very shocked upon hearing our [his and partner Sabrina Yuen's] names when they announced the Gehry prize winners. It was a time of mixed emotions, knowing that many of my classmates deserve recognition for their work, but also validating that our project was received and praised by the faculty and community of SCI-Arc."
As far as what he'd like to do next, Wang was optimistic about remaining in Los Angeles to pursue work as an architectural associate in Santa Monica. "LA is such an amazing city for emerging designers and architects," he said. "I felt like it would be a missed opportunity to not explore what this city has to offer in all aspects of life. I've only known LA through the lens of a busy graduate student at SCI-Arc and it is time for me to see the city in a new light."
"As intense as it all was, I'm happy with how my project turned out," shared Natou Fall, another Gehry Prize winner, of her experience creating her final thesis project. "Personally, I felt deeply invested in my work, trying to articulately bridge two of my passions—makeup and architecture—and do so in a way that didn't compromise my intuition as a designer."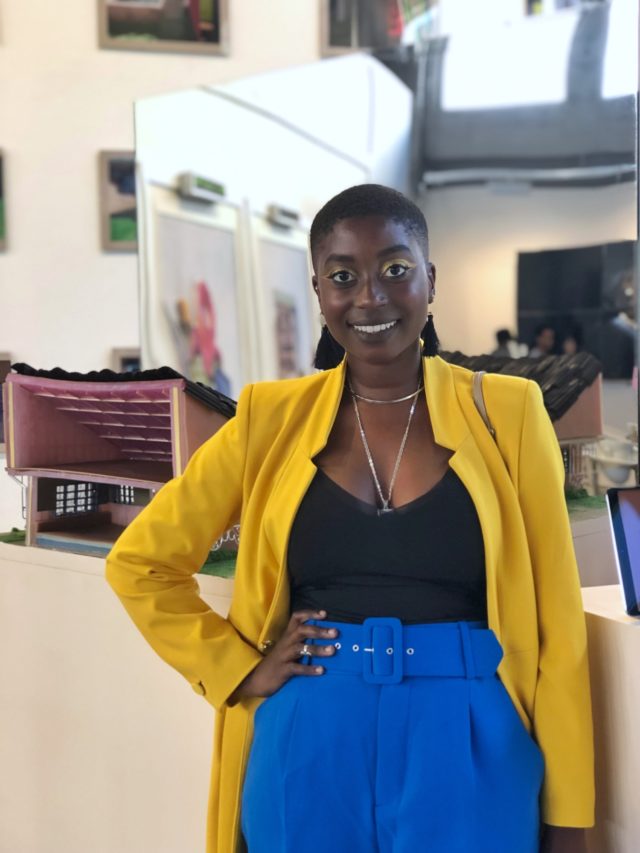 "I plan on staying in Los Angeles, as my goal is to eventually become a creative director either in the beauty or fashion industry," Fall continued. "Either way I hope to make SCI-Arc proud."
"Winning a Gehry Prize was such a surprise—I wasn't expecting it," Fall said. "Recognition always feels amazing, but I hope the fact that I went out on a limb and did something that people might not label as "architecture" proper inspires other students to go after their passions as well."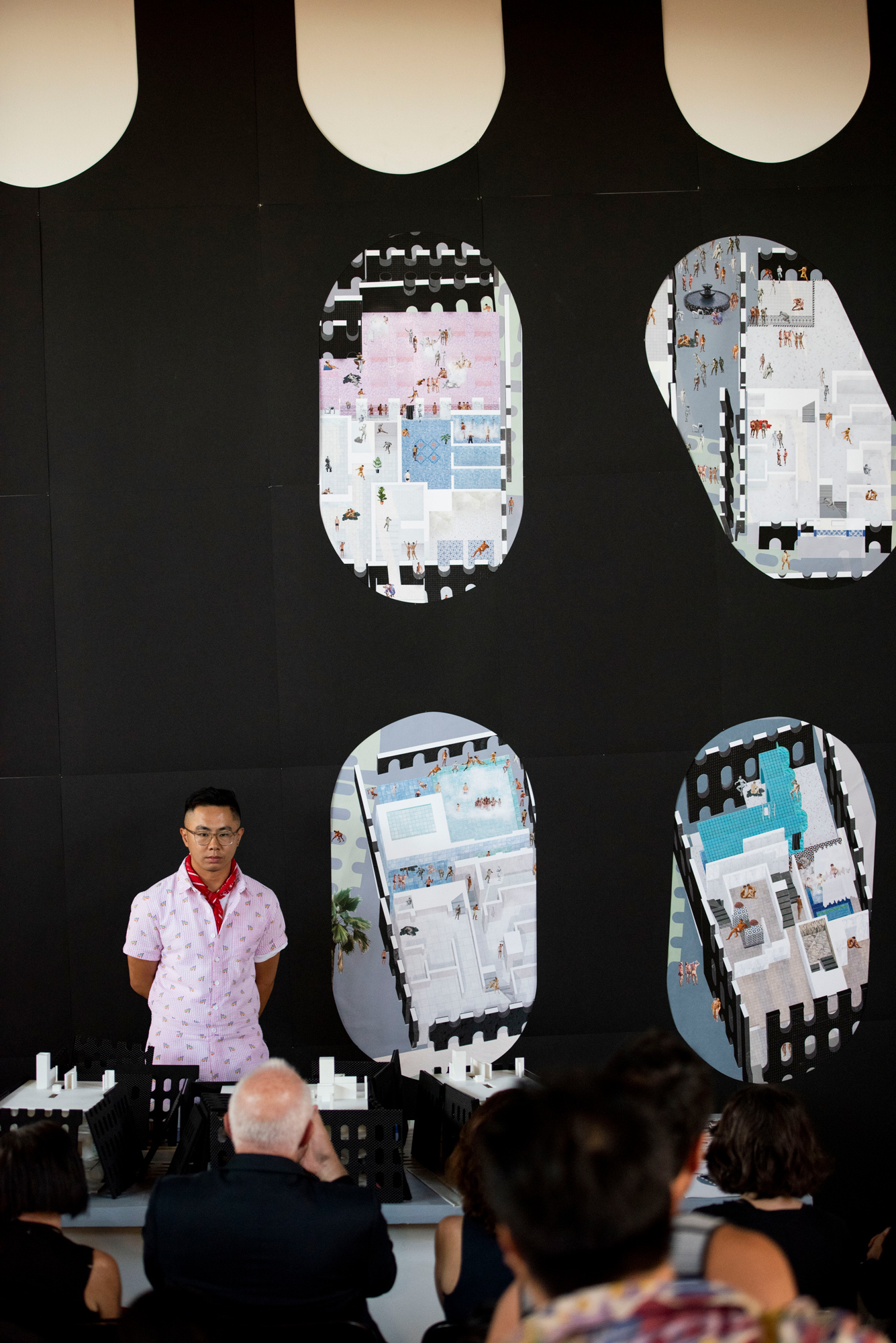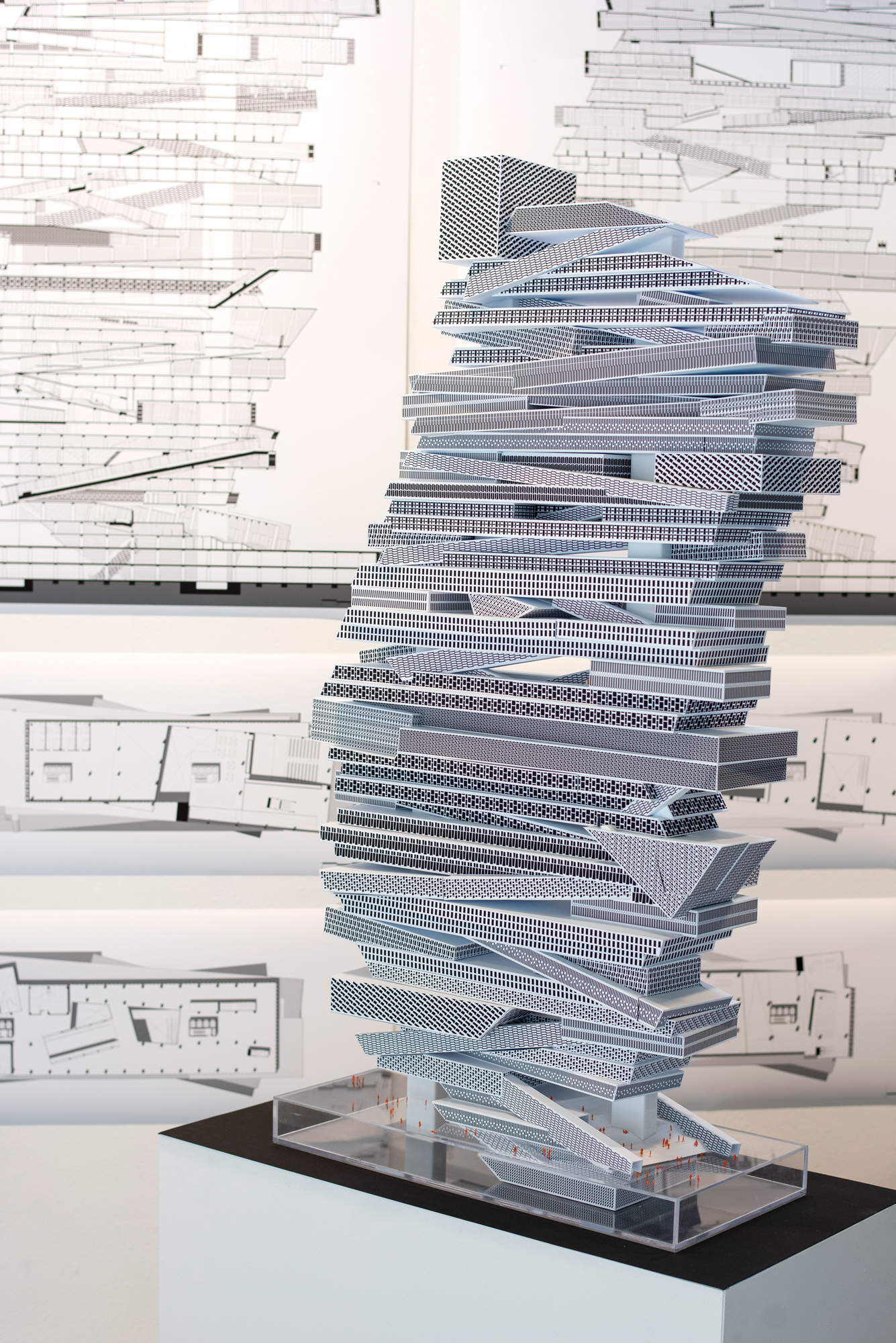 "Thesis has a very powerful value," said SCI-Arc Director Hernán Díaz Alonso. "If we do the thing right, and the students do the thing right, it's not the end of their academic career. It's hopefully planting the seed of what kind of architects they want to be and what kind of architecture they want to make—it's an important moment."
"It is an enriching and at times emotional event that we witness every year in September with pride, curiosity, criticism, intellectual participation, and infinite hopes for the field of architecture," Manferdini added. "For a weekend we forget all the reasons it won't work and believe the one reason that it will. That reason is the one that allows great architecture to be in this world."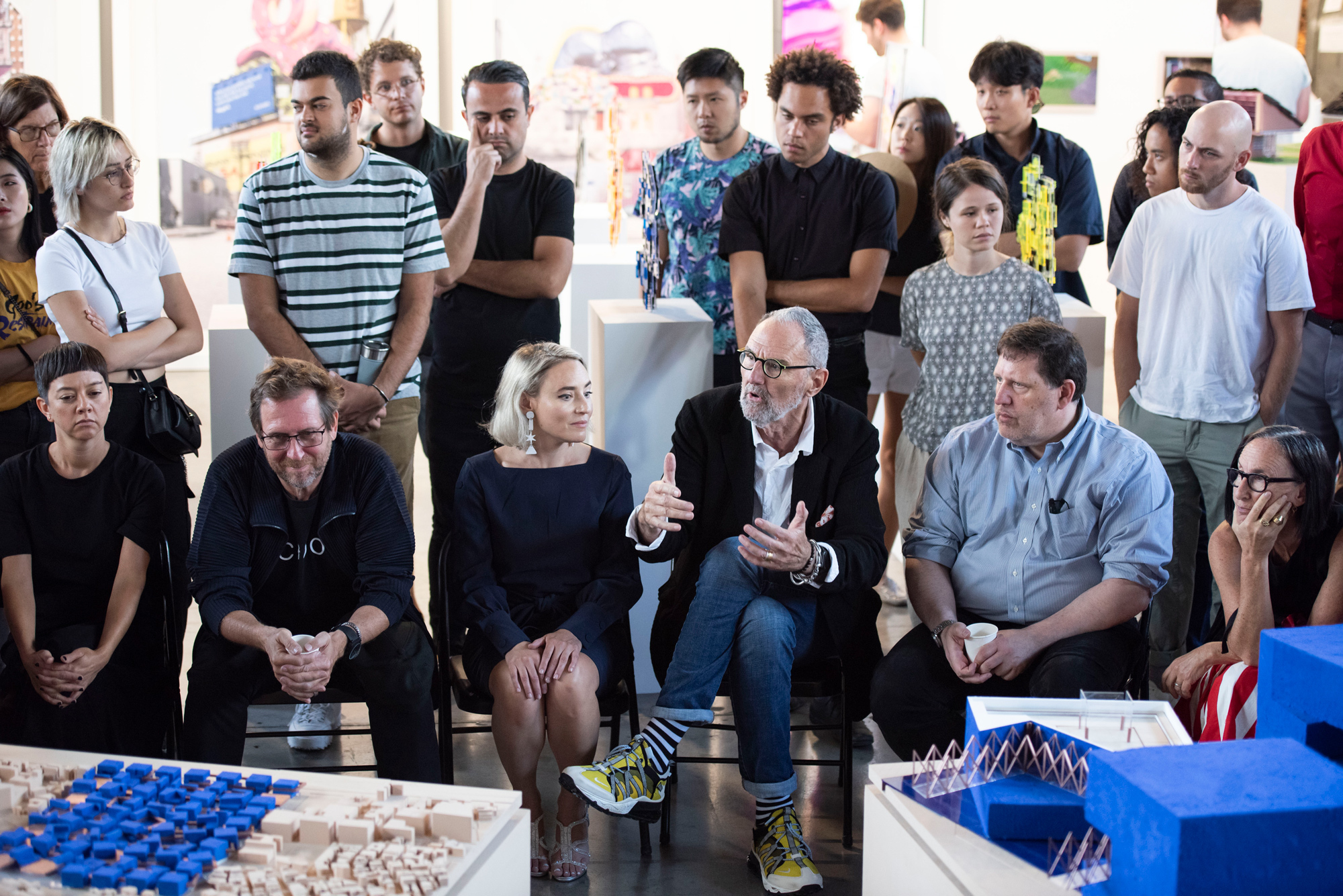 To extend the opportunity for the public to view the graduates' most exemplary work, SCI-Arc is hosting its 2019 Selected Graduate Thesis Exhibition, a juried exhibition featuring a selection of the 2019 Gehry League and Merit Graduate Thesis Prize-winning thesis projects, in the SCI-Arc Gallery from September 20 through September 29. Complete list of students included in the exhibition below, and complete list of 2019 Graduate Thesis awards available here.
Livestream recordings of SCI-Arc's 2019 Spin Room sessions are accessible here.
SCI-Arc Gehry Prize, 2019 Gehry League
Aminatou Fall (M.Arch 1)
Yuan Wang + Sabrina Yuen (M.Arch 1)
Jiekai Yi (M.Arch 2)
Liang Yu (M.Arch 2)
Siyao Zheng (M.Arch 2)
Merit Graduate Thesis
Julia Robertson Arnold (M.Arch 2)
Zhongding Cui (M.Arch 1)
Alayna Davidson (M.Arch 2)
Chenming Jiang (M.Arch 1)
Weiti Wang (M.Arch 2)
Benjamin Joseph Weisgall (M.Arch 1)
Mingzhe Xu (M.Arch 1)