SCI-Arc's Design Immersion Days Celebrates End of Exciting Summer Session
Last Friday July 12th, high school students from Southern California, the US, and abroad celebrated the completion of the ninth installment of SCI-Arc's Design Immersion Days (DID), an immersive four-week program led by SCI-Arc Design Faculty Mira Henry featuring workshops, field trips, and lectures which provided participants an introduction to the practice and profession of architecture and design.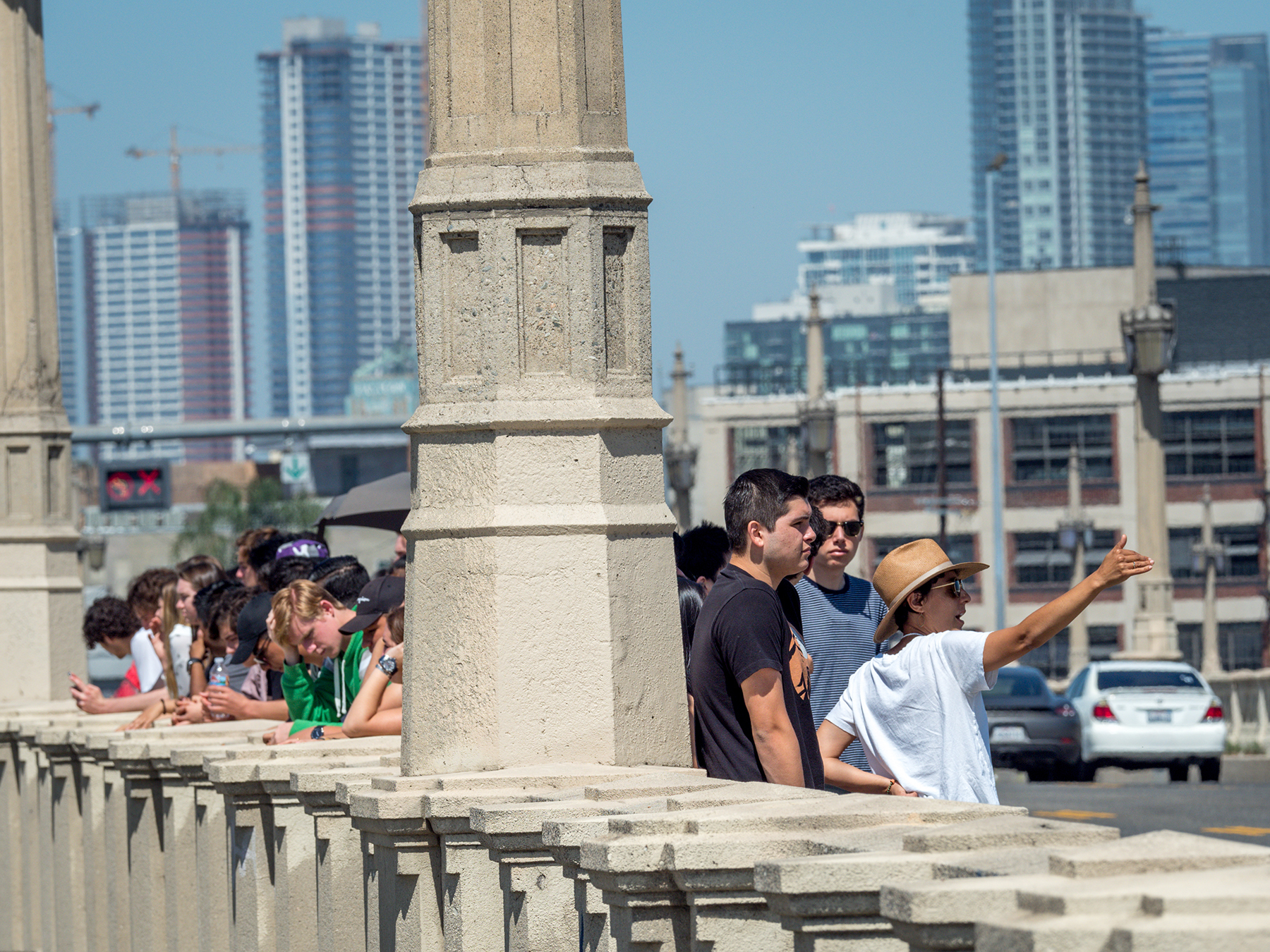 Over four weeks, DID students were offered the opportunity to explore careers in architecture and design, investigate how products, buildings, and environments are created, learn basic technical knowledge and critical thinking skills, and become familiar with the expansive architecture and design culture of Los Angeles. They also experienced lectures and presentations given by leading architects and designers, and took weekly field trips to landmark architectural sites in Los Angeles, including the former Masonic temple of the Marciano Art Foundation, Frank Gehry's Walt Disney Concert Hall, Hammer Museum, and Eric Owen Moss Architects.
Students were additionally given access to prominent figures in the field of architecture, including some of SCI-Arc's own faculty, and experimented with tools and techniques essential to design work in both physical and virtual realms, such as freehand sketching, mechanical drafting, computer drawing, Rhino, Photoshop, Illustrator, physical model making, 3D modeling, and virtual reality.

When asked what they enjoyed most about the program, participant Julianna Barrenos commented, "The DID program does not restrict your creativity with a set of rules. Instead, instructors and mentors help you explore the boundaries of architecture—they guide you through the project process and allow your creativity to build what you desire to make."
Student Gerson Rivas said of his DID experience, "The best thing that I learned was that architecture isn't only about drawing buildings—it's about the design of the building, how it looks from a certain perspective, how it affects the city, environment, and the people." He continued, "This program really expanded my knowledge of what architecture is and the design process."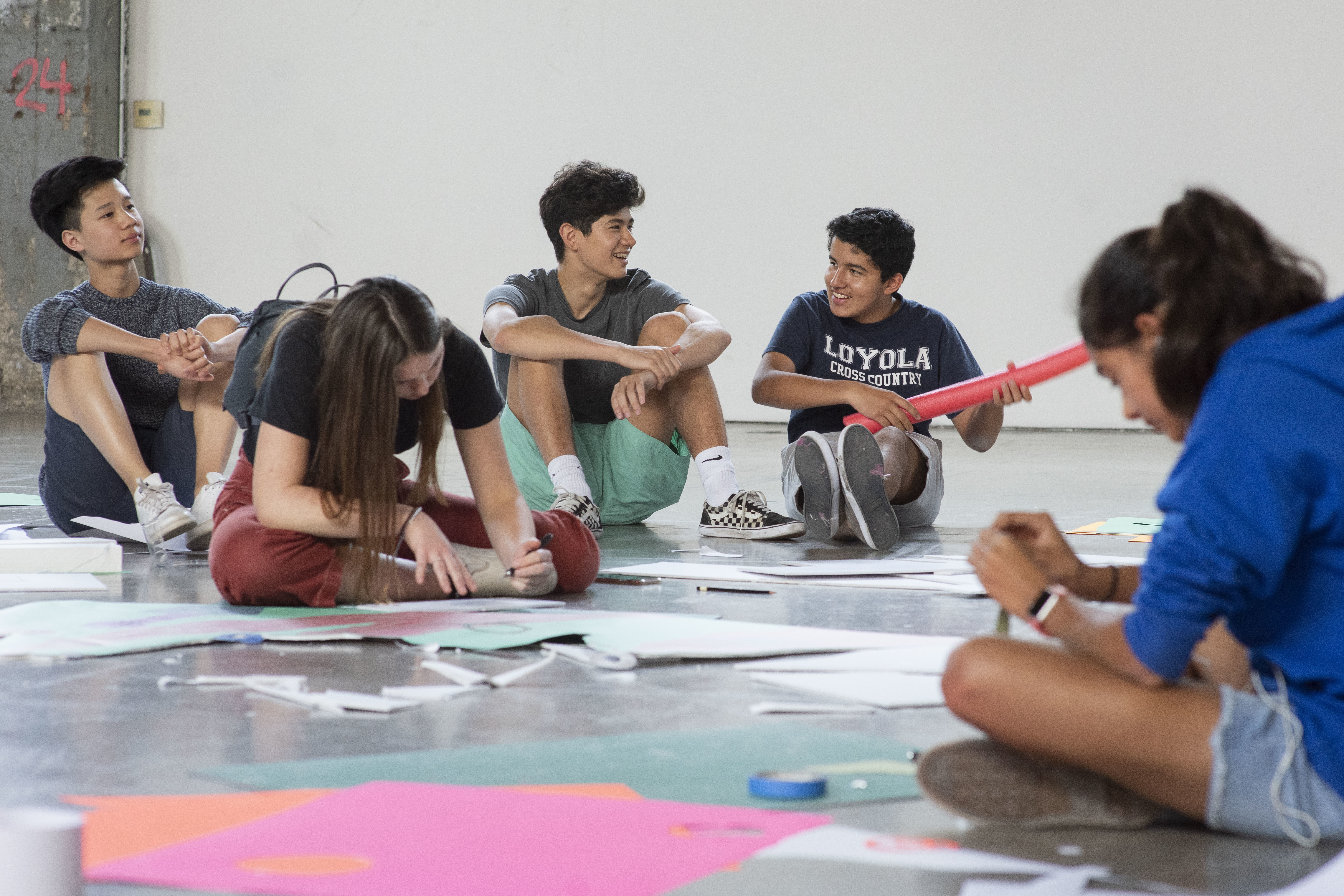 DID's curriculum was designed to articulate projects through different formats, from analog models to digital renderings, presenting scenarios in which students must use different tools and imagine non-traditional approaches, including the "Monster Object" design project, in which students were asked to pick two small items purchased from a 99 cent store, and reconfigure them; as renderings in Photoshop, then two-dimensional sketches in Rhino, and finally as physical models, which were then displayed in the culminating exhibition.

Other exercises included "Paper Space," in which students sketched lines onto a foam model and built corresponding stick structures in the shapes of the shadows those lines would cast. "Shape City," an urban planning assignment, prompted participants to analyze and translate the shapes of candy bars into progressively larger structures using physical and digital modeling tools.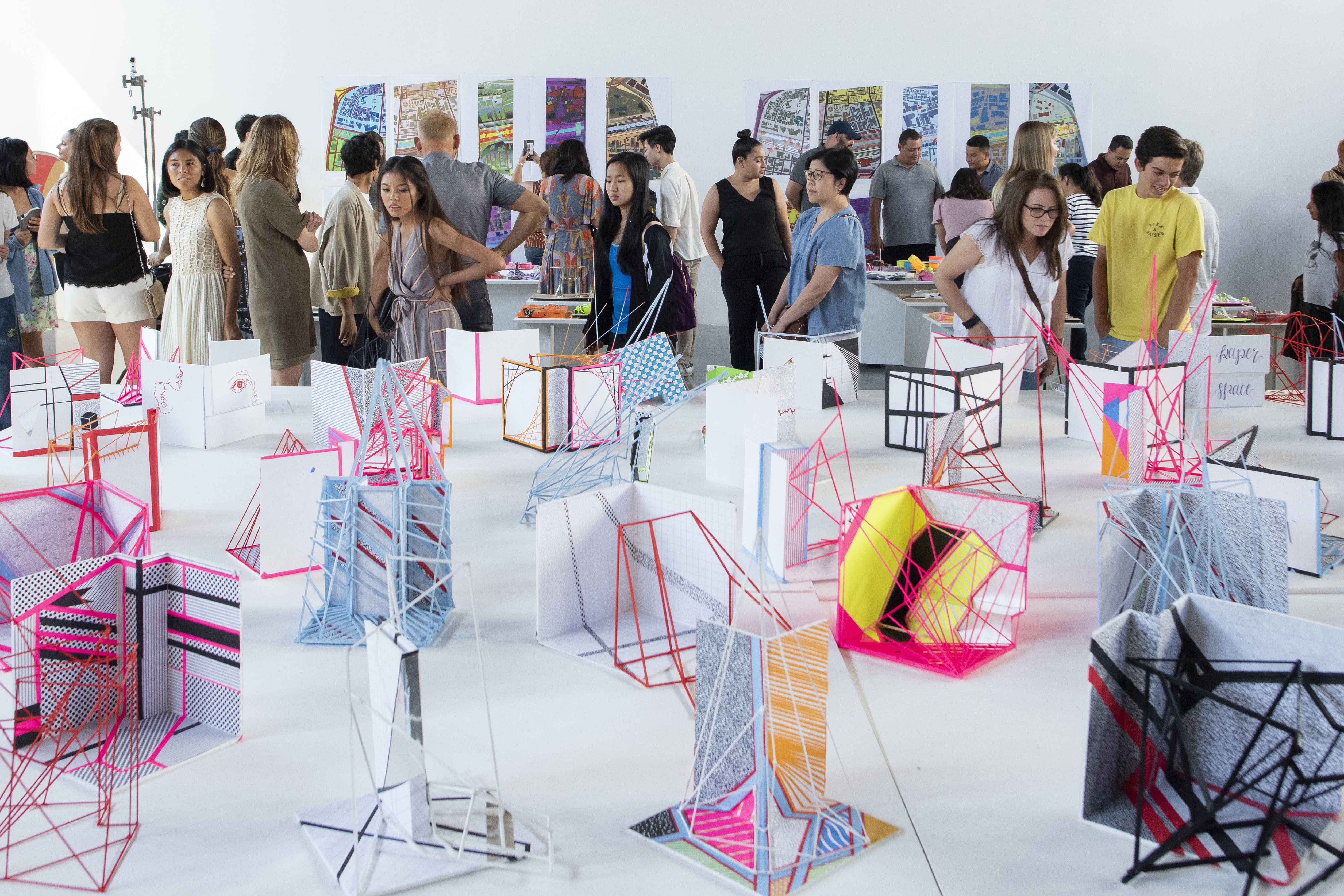 "It was impressive to observe all of these kids at their final review, speaking authentically and with great confidence about their work," commented Undergraduate Program Chair Tom Wiscombe. "I especially loved seeing how they were able to so fluidly move between the real and virtual worlds in their thinking and designs."
"Every year I look forward to the final DID event where kids, their parents, and the SCI-Arc community all come together to wonder at what I call the 'mad science fair,'" Wiscombe said. "I'm so proud of what Coordinator Mira Henry and her staff have been able to do here—it's really the best summer program in LA."
"With 47 students this year, DID 2019 was the biggest cohort to date," said Henry. "This allowed us to involve more faculty and collaborators, each of whom brought incredible creative energy and new tricks. Our team of teachers and student TA's help make the program a collaborative and rich environment, and the diversity of interests and experiences the team possesses helps us with our mission to meet all of the students where they are in their curiosity about design."
Of the 47 high school students who attended the program this year, 20 based in Los Angeles County received need-based scholarships. DID was supported by Los Angeles Department of Cultural Affairs, California Arts Council, US Bank, and Goodwin Family Memorial Trust.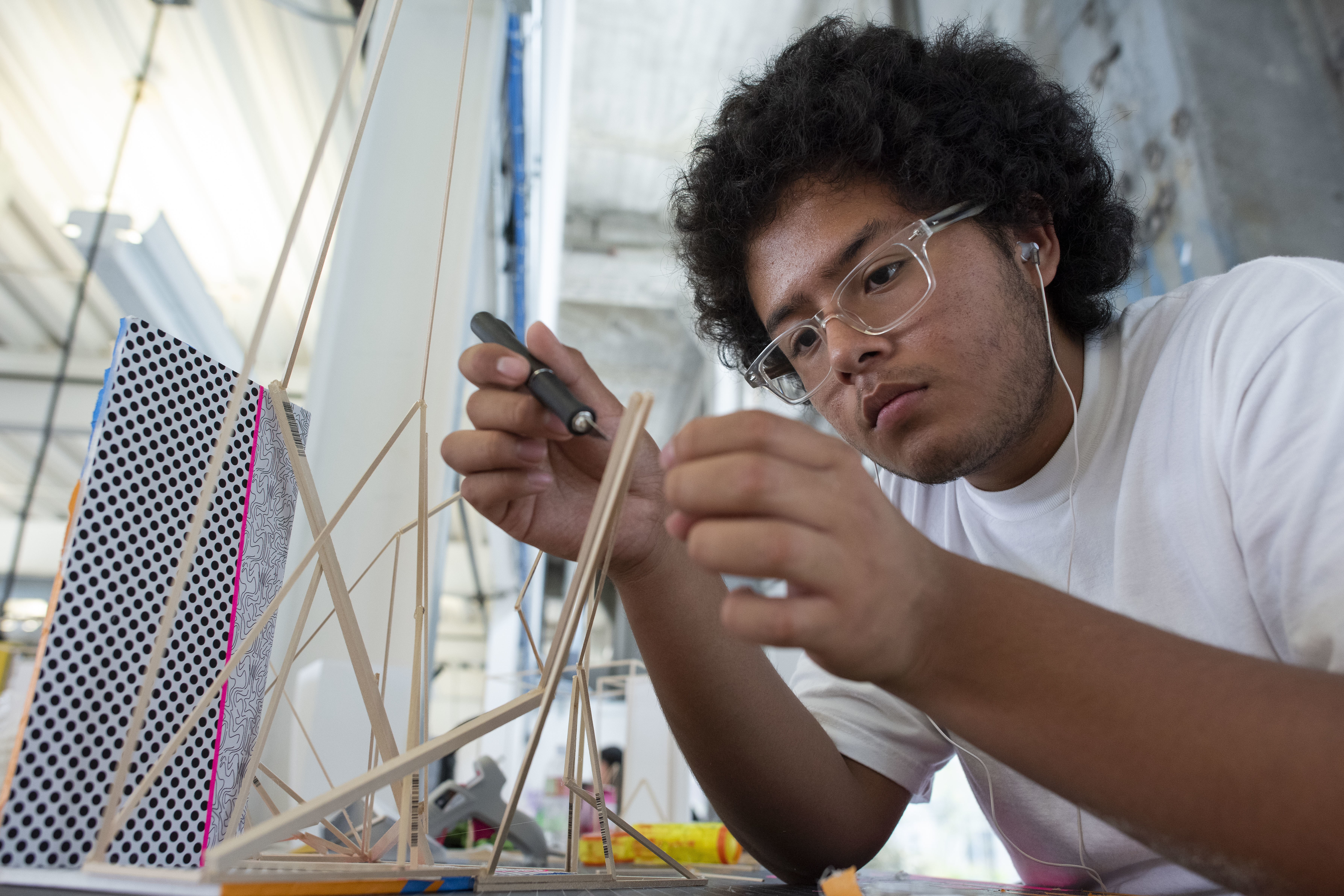 "The value of arts opportunities like SCI-Arc's Design Immersion Days reaching well-qualified students for whom cost is their only barrier cannot be understated," said California Arts Council Executive Director Anne Bown-Crawford. "These are the very experiences that light the spark for a new generation of creative minds."
Design Immersion Days is one of two summer programs offered annually at SCI-Arc. Admission for the program is on a rolling basis until capacity is reached. Early application is highly recommended to secure a place. Scholarships are available. Apply for Summer 2020 here.