A Queer Query Presents Live Performative Forum on Queerness and Architecture
"The term 'queer' is a reclaimed word, transformed from an insult to badge of honor, that has metamorphosized and grown to broadly encapsulate a group of people who feel an identity with queerness's accumulation of gender, sexuality, class, race, and bodily histories," reads the description for SCI-Arc's upcoming A Queer Query discussion event, taking place online on December 5 from 10:00am–8:00pm. Presented by SCI-Arc and organized by faculty David Eskenazi (M.Arch 2 '13), A Queer Query will be a live, day-long forum featuring a series of performances, presentations, and discussions by architects and theorists aimed at discovering the intersections of queerness and architecture today.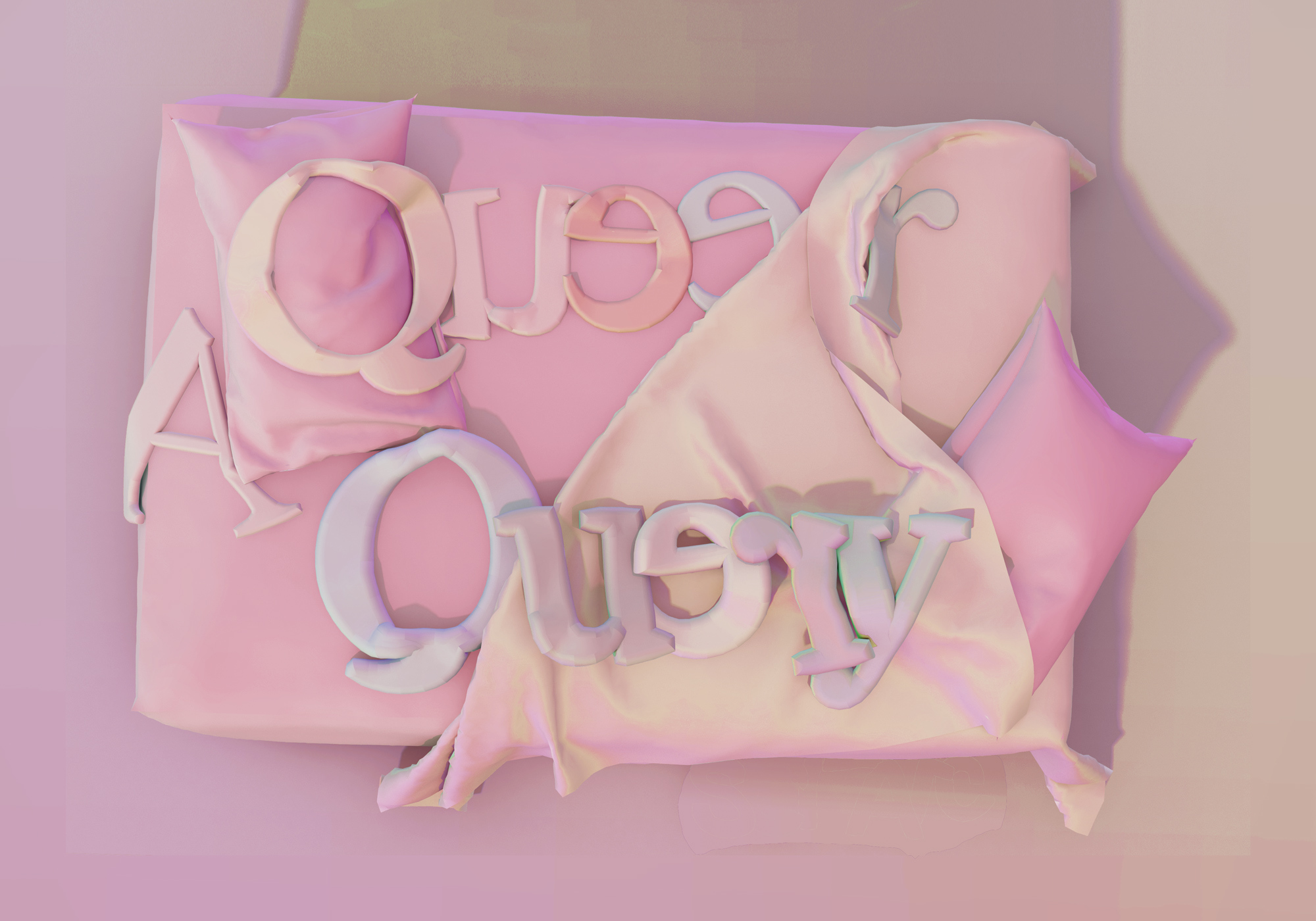 Eskenazi's notion of queer culture as reflecting "a deep love for uplifting the marginalized, for standing up for visibility, and for making its own space" is what first drew him to organize A Queer Query within a conceptually and practically architectural arena. "I'd been thinking about how to be an architect as a gay man—success in our field always seems strong-willed and unequivocal," he says, "but also that queerness feels like a way to offer alternative, non-dominant forms of practice."
A Queer Query will include discussions and performances by Jaffer Kolb and Adrian Silva, Victor Jones and Mimi Zeiger (M.Arch '98), Nancy Nguyen, Aaron Betsky, Andrés Jaque, V. Mitch McEwen and Jerome Haferd, Jack Halberstam, Laida Aguirre and Patrick Staff, Andrew Holder, Riley Hooker, Richard Mapes (M.Arch 2 '20), Enrique Agudo (MS Fiction and Entertainment '19) and b.gosse, and Leah Wulfman (MS Fiction and Entertainment '18)—through which presenters and viewers alike will have the opportunity to examine the relationship between architecture and queerness as they consider the urban and the rural, digital privacy and gathering spaces, the art object and the building, and the avatar and the body.
In wondering if radicality is still a part of a queer ethos, and if so, whether radical architecture is able to mesh with it, Eskenazi's sense was that, "Despite a lot of discussions in architecture over the past few decades, there wasn't a clear sense of what it means for queers to engage architecture. Perhaps there won't ever be. But I thought that putting this event together would be a way to ask a bunch of thoughtful people to offer some thoughts on queer practice."
A Queer Query invites viewers to tune in, keeping the video feed open, while isolating at home. Complete schedule and livestream available here.